Most Desirable Female Singers in the World
hatcher234
This is to know the best and most desirable female singer in the entire universe.
The Top TenXW
1
Sarah Brightman
A few nights ago I watched her interview with Jonathan Ross on You Tube, also her episode of "This Is Your Life". I had already been knocked out by her "Live in Vienna" DVD and wanted to see what she is really like as a person. My conclusion is that she is beautiful, down to earth, classy and humourous - and indeed probably the most desirable singer in the world - at least amongst those that I have seen... And I have also over the years found myself 'desiring' the likes of Amy MacDonald, Dido, Kate Bush and Agnetha Faltskog, so I'm by no means a one-woman man! In the end it comes down to Sarah's fantastic voice and her incredible performances, but she also makes the absolute utmost of her good looks, and she certainly wasn't at the back of the queue when legs were being dished out!
Sarah Brightman, is the most down to earth artist I've come across in a very long time. She has one of the most breathtaking voices, but more importantly, she makes the songs she sing truly come alive....Sarah, puts passion into the songs she brings to us.

I just love her!
Sarah is so gorgeous and talented, sweet and so giving! She is the perfect woman. To top it all off she have the voice of an angel from heaven! She makes every woman envy her and every man drool.
She totally deserves the first place.The true angel of music
V21 Comments
2
Amy Lee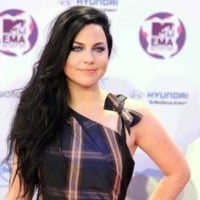 Of course she is the most wanted female is the music
industry today. Look at her! Amy is perfection.
Her eyes are just hypnotic. Stare into them and your
forever lost. She is bewitching.
She is the definition of perfection, I, as a girl think she is. She wore her midnight black hair and corsets before it was cool, she sang in an ethereal voice before it was cool, she was a goddess before it was cool
Most perfection singer in the world. She is amazing. She's voice is makes me cry and she is very hot. Look at her, she is really really hot and charismatic woman. Love you Amy, you are an angel!
Amy Lee based her whole image on Sharon den Adel of Within Temptation. She cannot hold a candle to Sharon.
V26 Comments
3
Sarah Geronimo
Philippines best! She's very popular and yet stays grounded. An amazing performer and she never fail to amaze her fans and viewers in all her performances. Indeed, beautiful person inside and out
BEST SINGER EVER. I can't imagine how can she sing and dance effortlessly at the same time? Not all artist can do that that's why I REALLY LOVE HER.

I love sarah geronimo because the way she sing I'm always amaze even though almost everyday I visit her video on youtube
Sarah is the best singer in the world... She has a lovely voice...
V26 Comments
4
Shakira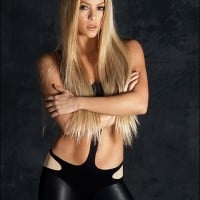 the epitome of sex appeal - fakeplas7ic7rees
Shakira rocks! Love the way she shakes her Ass.
I don't know who made this list
V7 Comments
5
Avril Lavigne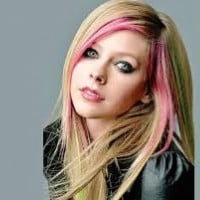 Avril Lavigne is a wonderful singer, You might think that she's a girly girl because she got married but she changed to someone she wants to be so why can't you just let Avril have a chance. Don't blame her! I just have to tell you something else, Imagine you were someone who was a vegetarian but you couldn't resist the smell of yummy meat and you took a bite than you liked it and than you changed to a meat lover you can change if you want too! - sk8erchick
I love how she sings, acts and how she does.. WELL, EVERYTHING! Her voice is like an angel's and even though PRACTICALLY no one knows her in my class, I don't care and sing WHAT THE HELL out loud in their faces, where the gossip girls who all loves and practically WORSHIPS Taylor Swift, will say mean and gross, weird things about me that aren't true, but I DON'T CARE!
She is very gorgeous girl I have ever seen in my life... She has sweet voice... She should be number one..

Man I just listening to her songs... Especially smile...
V17 Comments
6
Agnetha Faltskog
The most stunning voice I've ever heard this lady can cry with her voice and how stunningly beautiful she still is today!
Agnetha was stunning in her younger days and is still radiant and beautiful today; her voice adds to her beauty. - ekos
Could be more desirable? She is the goddess of charm on scene. - Kuzma
She is the most beautiful!
V7 Comments
7
Beyonce Knowles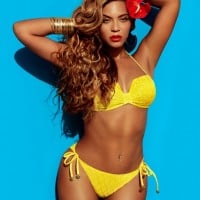 She is one of a kind... She is a Very Good Dancer, Has a moving Voice, an incredible actress... She is also a model, producer, director, a business woman.. She does have it all.. She is a good role model... By showing us that hard work can really make you reach your dreams... Shes also drop-dead gorgeous... Shes kind and sweet...
I think beyonce is a wonderful singer and she fight hard. She never gives up. But I like ciara to I like ciara to because she can dance and sing good but to most people ciara is nothing but ciara is something. I like both beyonce and ciara and I hope they make a song together. Peace!
Pretty, Hot and Beautiful, she is one that is sure to top the chart with her hit singles. She has the stunning body and her piercing eyes, are set to leave fans astounded with every performance she produces.
Beautiful! Nice body I mean she's bootylicious and she has a pretty face.
V10 Comments
8
Charice Pempengco
Been addicted to charice more than 4 years now and still doing what I normally do... Watch her on youtube, listen to her music, read news, articles, blogs, etc about her, visit her fansites... EVERYDAY.. And I don't want to be cured of my addiction

If you haven't watched her rendition of 'you are so beautiful' from the david foster and friends concert last 25 dec, the song of which she dedicated to her late father who recently passed away (search on youtube... There's a lot), you have missed a portion of your life
charice is the only singer I listen over and over again without getting sick and tired of listening her voice. her voice made your hair stand up. I listened to her song so many many times. and for the records sarah geronimo should not be here to be voted. I don't think she is that good compare to any of these singers. sorry, I have noting against sarah, but just be honest, her voice is pretty plain. - welhelmina
Its my daily habit to watch her on youtube, read news and articles about her, visit her fan sites, etc EVERYDAY... She has a built-in autotuner and amplifier... But most of all if you know her story, she's an inspiration to ordinary people like... Definitely the most desirable singer in the world!
One of the greatest artists of all time.
V24 Comments
9
Hayley Williams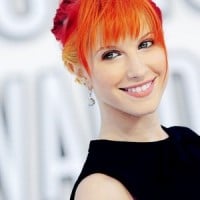 Most attractive woman to grace this earth. Her face was sculpted by God himself and her hair is as beautifully red as a wounded Phoenix rising from the ashes.
she is absolutely beautiful - sp1d3rman
the hottest female rocker in the world today! - patch32
Better than Avril Lavigne. Period.
V10 Comments
10
Christina Aguilera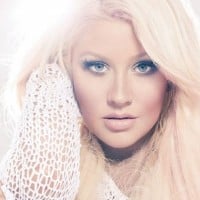 She is my favorite singer and I think she has a brilliante voice the best female singer ever I think and the best male singer has to be Elvis Presley love them both xx
She is an attractive woman and obviously a great singer as well. Beautiful, both with and without makeup. She is the epitome of sexy, Xtina forever!
Though often labeled as an oversinging diva, she essentially has genuine scratchy voice - name "beautiful". despite of Bionic and Burlesque failure, I think she's still a potential artist in decades ahead to sing in a way nobody does. go christina.
Amazing voice packages together with shining beauty; salute our diva - Christina Aguilera- no replacement!
V8 Comments
The Contenders
11
Pink
You are a great singer I was about to tell my classmates
Love her clean songs!
12
Anni Frid Lyngstad
Great pair of pins, sunny smile, gorgeous green eyes. Watch 'Dancing Queen in Japan'. Looks like one of those sirens from the golden age of Hollywood, Rita Hayworth, Jane Russell, Gene Tierney. Cute as a button and always a naughty twinkle in the eye. Benny Andersson claimed she was as pretty with out make up too. And he'd know. Statuesque. All in all, a damn fine specimen of womanhood. - DeeJay
always a pleasure to watch her. She gives me a secure feeling with a lot of love. Not only her voice sounds like an angel, she is an angel as well. - txrednosereindeer
A real pro with a great voice but with a mischievous twinkle in her eye. My choice for the person I'd most like to be with if I were stranded on a very very remote island!
The prettiest of the 2 ABBA girls who did not get the attention she deserved. A gorgeous Real Woman.
V12 Comments
13
Nicole Scherzinger
This is the
Most Desirable Female Singers in the World! Rite?
Well nicole scherzinger is the one!
she's very beautiful and have many good song -
14
Katy Perry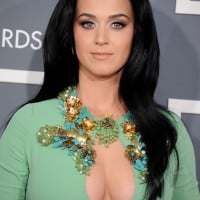 Katy perry is so pretty!
She is the most beautiful singer for me
15
Ann Wilson
When I first saw Ann it was 1976 and I could not believe a woman could be that good looking and sing too.
16Taylor Momsen
17
Lady Gaga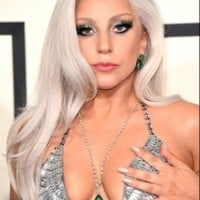 She's one of the most popular and awesome singers. I love her so much, she's like my favorite singer. She is amazing!
I love lady gaga so much. She is such an talented and inspiring artist. She has a very beautiful voice and is very beautiful herself. I love you mother monster. And remember : when your're lonely I'll be lonely too, and this is the fame. Love and art :) Paws up!
She's the most powerful female singer of all time. Inspiration, creativity, and epicness. Long live the Queen of pop!
18
Nelly Furtado
Shes an amazing angelic perfection of a singer with an impeccable talent
19
Kim Tae-yeon

Taeyeon is the best singer in SNSD and K-pop.
She is the most talented singer and great singer.
I love her so much
Taeyeon is the best singer in SNSD and K-pop.
She is the most talented singer and great singer.
Her angelic voice,
Her passion,
Cannot be compare with the others
&lt3 I'm sone from VietNam. Taeyeon really sing well. I liked her when I heard &quotIf&quot. She is the great singer. Her voice like a angle. Although she is only a Korean singer, she can more famous. She have a great dream that she will become the world's best singer live. I love Tae. I hope her dream is true.
TaeYeon is the best!
V31 Comments
20
Anastacia Newkirk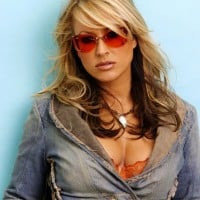 Her voice is so amazing, She has had such a huge impact on my life since I was 7 years old. I have supported her since the day I first heard her music. And I will love her no matter what. I love Anastacia so much. She is so pretty and has the most lovable personality. You have got to love her! All of her songs have a meaning to them, all I can relate to all of them. So much love for her. She is just amazing! She is my inspiration and I will look up to her no matter what. Anastacia is the person the number 1 person that I would like to be. I will look up to her for the rest of my life and keep supporting her no matter what the cost. Number 1 freak forever. Love you so much Anastacia!
! I love her, she's amazing, wonderful, beautiful, Her voice is so powerful, she's my angel and I'll follow her forever! Love you Stacey! You're just perfect!
SHE IS HUGE EVERYWHERE! HER VOICE IS JUST TREMENDOUS! HER UNIQUE PERSONALITY IS ONE OF THE BEST IN THE WORLD!
Just love hur! Any other reason? Good personality, voice. AMAZING BODY!
V28 Comments
BAdd New Item
Related Lists

Most Desirable Male Singers in the World

Least Desirable Female Singers

Best Female Singers of All Time
Best Female Singers In Concert
List StatsUpdated 6 Oct 2015
12,000 votes
149 listings
8 years, 38 days old

Top Remixes (8)

1. Shakira
2. Christina Aguilera
3. Beyonce Knowles
theOpinionatedOne
1. Amy Lee
2. Taylor Momsen
3. Hayley Williams
bethooo
1. Amy Lee
2. Taylor Swift
3. Jackie Evancho
05yusuf09
View All 8
Posts
Enya Best All Around Artist
visitor
Error Reporting
See a factual error in these listings? Report it
here
.