Top 10 Best Bands from the UK
The Top Ten
1
The Beatles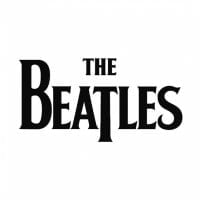 The Beatles were an English pop rock band formed in Liverpool in 1960. The members consisted of John Lennon, Paul McCartney, George Harrison and Ringo Starr. They were soon known as the foremost and most influential act of rock era. Rooted in skiffle, beat, and 1950s rock and roll, the Beatles later experimented with several genres, ranging from pop ballads and Indian music to psychedelia and hard... read more
I don't know why I need further explanation as to why The Beatles are not only the best UK band, but also the best band that has existed so far. I'm hoping for new bands that will revolutionize music like they did. The closest ones we have gotten are Led Zeppelin, Coldplay, Oasis, Radiohead, Queen, and Pink Floyd. However, these bands are not enough. They still look up to The Beatles. We need bands that will be considered equal to The Beatles in the eyes of the public and other artists/professional musicians.

A Day in the Life, Yesterday, Strawberry Fields Forever, Happiness Is a Warm Gun, In My Life, Blackbird, and so on - do I need to say more?
Honestly? I couldn't believe my eyes when I saw The Beatles in second place. The way this band changed the face of pop music, and in fact, all music, despite being active only from 1962-70, deserves to put them at number one. For anyone who voted for Keane, just listen to In My Life, Eleanor Rigby, A Day in the Life, Strawberry Fields Forever, Hey Jude, While My Guitar Gently Weeps, Something, Let It Be, or even Ticket to Ride. If you still hold the belief that Keane is better than The Beatles, then I can't say any more. Peace.
2
Queen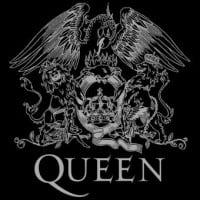 Queen are an English rock band formed in London in 1970. The original lineup was Freddie Mercury (lead vocals, piano), Brian May (guitar, vocals), Roger Taylor (drums, vocals), and John Deacon (bass guitar, vocals). Before forming into Queen, Brian May and Roger Taylor had played together in a band named Smile. Freddie Mercury was a fan of Smile and encouraged them to experiment with more elaborate... read more
Freddie Mercury was the BEST vocalist of all time.

Brian May is one of the greatest guitarists of all time and the only one who could probably blend so well with Mercury's voice.

Roger Taylor has insane drumming skills.

John Deacon is a great bassist! (Just listen to the bassline from Under Pressure.)

The band is responsible for iconic songs like Bohemian Rhapsody, We Will Rock You, Another One Bites the Dust, and We Are the Champions. People from all over the world have heard them - even those from non-English-speaking countries like me. Queen is the greatest band ever!

The only bands from the UK that can match Queen are The Beatles, Led Zeppelin, and The Who. None of them are in the top 3. Even other amazing bands like Black Sabbath, Pink Floyd, Radiohead, The Sex Pistols, and The Clash don't make the list!
Queen is the best of the best in so many ways: as songwriters, composers, musicians, and performers. They created incredible music that will last throughout the ages. You don't have to love them, but you have to respect them. They've had such an impact on modern music that most people aren't even aware of it.

Everywhere I travel around the world, on every continent, everyone knows Freddie and Queen. People feel the emotion and power in their music. This holds true even for 10-year-old kids in 2017. That is the proof of greatness. It stands the test of time and never gets old. Why? Because it is art - pure art.

Queen changed musical styles often, and they excelled in every genre they touched, producing legendary songs and high-quality music. This is a characteristic that only first-class musicians possess. They are the only band in history in which all four members composed a number one hit song.

Freddie Mercury was larger than life, possessing incredible charisma found in one in a billion people. As a live act, they were unparalleled, delivering pure emotion and incredible energy. There was no better live frontman than Freddie Mercury. Since his passing, no band has even come close to Queen, nor has any performer come close to Freddie as a frontman.

Bohemian Rhapsody is the best song ever written in modern music - a masterpiece. In my opinion, Queen is the best band in history after The Beatles. And Sir Paul McCartney seems to agree with me.
3
Led Zeppelin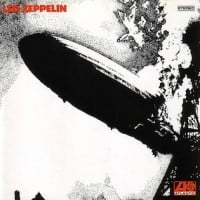 Led Zeppelin was an English hard rock band formed in London in 1968 as the New Yardbirds. The group consisted of Robert Plant (Vocal), Jimmy Page (Guitar), John Paul Jones (Bass, Keyboard) and John Bonham (Drums) and was very much the child of Jimmy Page who even financed their first tour. He had tasted some previous success with The [original] Yardbirds and was friendly with some big names in rock... read more
Muse ahead of Led Zeppelin? Really? Jimmy Page is one of the greatest guitarists ever. John Bonham is one of the greatest drummers ever. Robert Plant has one of the greatest rock voices ever. John Paul Jones is one of the most underrated musicians ever. They created truly inspirational music that blended many genres, including rock, heavy metal, blues, Indian, and Celtic. Led Zeppelin is truly a brilliant band in every way.
I have never heard of Keane, but I don't understand how anyone could rank them above Zeppelin. They are not only the greatest band in the history of England but also in rock history. Page's guitar ability, combined with Plant's singing skill, makes them the most amazing band in rock history.
How on Earth is Led Zeppelin not in the top 3? I can understand if they're not number one (after all, The Beatles are also from the UK), but fourth place! And can someone please tell me who Keane is? Because I've never heard of them.
4
Coldplay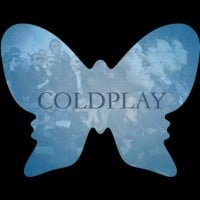 Coldplay are a British pop rock band formed in 1996. The band consists of Chris Martin (lead vocalist and pianist), Jonny Buckland (lead guitarist), Guy Berryman (bassist) and Will Champion (drummer and backing vocalist). Manager Phil Harvey is often considered an unofficial fifth member. The band renamed themselves "Coldplay" in 1998. Before making their debut album, they recorded and released three... read more
I understand that without The Beatles, bands such as Coldplay, McFly, etc., wouldn't exist. However, that isn't an excuse to put Coldplay lower on the list. Everyone has their opinions. In this day and age, people don't want to listen to The Beatles anymore. They're outdated. I'm 16 years old and would much prefer a bit of Coldplay or McFly.

Therefore, I believe this list needs updating. I'm happy that The Beatles are number one, but not many people in the 21st century want to listen to Bowie and such. Coldplay is my favorite band and has helped me through a lot of hard and upsetting periods in my life. Coldplay is number one in my eyes, no matter how long other bands have been around. I don't want to listen to The Beatles. If they came on my radio, I would switch it off. Take my opinion into account. For the older people who still live in the 60s, please wake up.
In my opinion, Coldplay is the modern equivalent of The Beatles. Of course, they're not as great, but they do participate in the evolution of music and remain relevant in pop culture. They have transitioned from alternative rock to electronic music, and eventually to the groundbreaking masterpiece that is Everyday Life. I know they've received a lot of criticism for their drastic changes in musical style, but how can music evolve rapidly without stepping out of one's comfort zone? I didn't like Coldplay simply because they sounded like Coldplay. I appreciated them for not sticking to a single idea of what Coldplay should be, allowing them to transcend their previous sounds and explore new ones.

Many people criticize Coldplay for sounding too ordinary, but I suspect that these individuals often only listen to Coldplay's simple yet unique melodies. They usually overlook the instrumentation that backs up their songs, such as the strings in Viva La Vida. Furthermore, I think most of these critics haven't listened to Coldplay's entire discography. They've only heard the hits. Listen to the progression of instrumentation in songs like Strawberry Swing, Viva La Vida, Life In Technicolor, Arabesque, Orphans, and Hypnotised, and then try to tell me that Coldplay is basic. I dare you.
5
Pink Floyd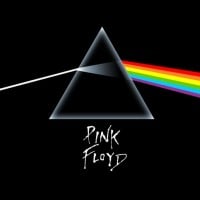 Pink Floyd are an English progressive rock band formed in 1965 in London, England. They achieved international acclaim with their progressive and psychedelic music. The band consisted of 5 members - David Gilmour (Vocals and Guitar), Syd Barrett (Vocals and Guitar), Nick Mason (Drums), Roger Waters (Vocals and Bass), and Richard Wright (Vocals and Keyboard). Barrett was replaced by Gilmour in 1968... read more
I love The Beatles, Led Zeppelin, and Queen, but I hold Pink Floyd in the highest regard for their perfection and anti-establishment ethos. No need to ask - I was born in the early '50s. I lived through them all and even experienced the Vietnam War as a Marine. I even went to Woodstock. At 62, I believe my opinion carries weight!
Their music will be remembered forever, especially when compared to that of the bands listed above. Sure, Muse may seem significant now, but in retrospect, they will appear insignificant when compared to the giants that were The Beatles, The Who, Queen, and Pink Floyd, among others.
I love Pink Floyd. Seriously, they have been through so much - such as the loss of Syd Barrett - and they always kept making beautiful, meaningful music. Roger Waters has an incredible voice, and David Gilmour has played some of the best guitar solos I've ever heard.
6
The Rolling Stones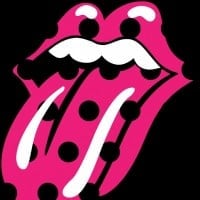 The Rolling Stones are an English rock band formed in London in 1962. The first settled line-up consisted of Brian Jones (guitar, harmonica), Ian Stewart (piano), Mick Jagger (lead vocals, harmonica), Keith Richards (guitar), Bill Wyman (bass) and Charlie Watts (drums).

Their best works include songs like Paint it Black, Sympathy for the Devil, Satisfication (Which ranked no. 2 in The Rolling... read more
This list is ridiculous. The Beatles had the most influence musically, while the Stones had the most influence stylistically. Everyone wanted to write songs like Paul McCartney and, to a lesser extent, John Lennon. Everyone wanted to be Mick Jagger. Everyone wanted to be Keith Richard.

The Who were the third most influential British band. They were a little pretentious for my taste, seeming to spend a lot of time talking about how important they were.

Led Zeppelin would definitely be in fourth place. Critics hated them, and their albums always received lukewarm reviews. The same goes for Queen. I thought they were brilliant, but critics typically panned them.

My list of unsung but influential British bands would definitely include the Kinks - absolutely brilliant - and ELO, a guilty pleasure. Don't forget solo artists like Elton John, Rod Stewart, and Eric Clapton.
I was going to vote for Oasis, but then I found out Rolling Stones was ranked lower than Coldplay.

Seriously, "Sympathy for the Devil," "Gimme Shelter," "Start Me Up," "Paint it Black," "I Can't Get No Satisfaction," and others are all fantastic songs from a band that established itself as one of the best of all time, alongside The Beatles, Led Zeppelin, Queen, Pink Floyd, and more.

Yet, what do people do? They vote for the guys from "Hymn for the Weekend."

If you mention Mick Jagger, everyone recognizes him as the lead singer from Rolling Stones. The same goes for Keith Richards. However, not everyone knows Chris Martin. I had to Google him to find out he's the lead singer from Coldplay.

Mark my words, The Stones will remain iconic in the music industry. Few will remember Coldplay in thirty years, while Rolling Stones, on the other hand, are timeless.
7
The Who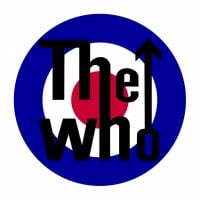 The Who is an English rock band formed in London, England in 1964. The most recognizable lineup was Roger Daltrey (lead vocals), Pete Townshend (guitar), John Entwistle (bass guitar), and Keith Moon (drums). They are best known for their live performances and hit songs Baba O'Riley, My Generation, and Won't Get Fooled Again. Some noted achievements were their rock operas, Tommy (album), Quadrophenia... read more
The Who were the first band to ever wreck their instruments on stage. They were also the first band to write a rock opera. They set the bar high, and no band will ever be able to top that. All we can do now is recycle and copy. They are the greatest live band ever, definitely better than Led Zeppelin. Zeppelin was good at remaking old blues songs and had some originals, but The Who are still here after 50 years. The Beatles made good albums, but who really thinks The Rolling Stones are that great? They didn't change anything. The Who would blow them all off the stage. There's nothing different we can do today that The Who didn't do 50 years ago. Let's look at facts, not your opinions.
The Who are the greatest band ever, for me. They had a real angry edge about them that set them apart from The Beatles and The Rolling Stones. They truly represent the sound of the British working class. Bands like Black Sabbath, Led Zeppelin, Nazareth, Deep Purple, Motörhead, The Specials, The Jam, and Oasis, along with many other proper urban British bands across different genres, wouldn't exist without The Who. They are the missing link. Just listen to Live at Leeds, and you'll know they are the bosses of British rock.
8
Keane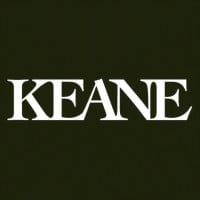 Keane are an English rock band from Battle, East Sussex, formed in 1995. The group currently comprises Tim Rice-Oxley, Richard Hughes, Jesse Quin and Tom Chaplin.
Wow, #1! I must say, Keane totally and completely deserves to be #1! Tim Rice-Oxley is a genius when it comes to writing beautiful lyrics and melodies, and Tom Chaplin has the best voice I've ever heard. He needs no autotune to aid him. Not only do they contribute beautiful songs, but they are also so dedicated to their fans. The members of Keane have been cooped up in a studio since the end of September, working on their fourth album. Instead of shutting their fans out, they've been posting pictures and short teaser clips of the music they've been working on. So far, this album sounds like it's going to be their best one yet, so watch out for the second coming of Keane.
Their music is the best, in my opinion. It's very pleasant to hear, and if you really listen to it, it has the ability to touch your heart somehow. The music is also very melodious, so you never get tired of it. I've noticed that even after listening a thousand times to the same song, I could hear a new melody in the background that I hadn't noticed before! Besides, some of the lyrics are priceless. Tom has the best voice you can expect from a singer and sometimes even surpasses your expectations.

Additionally, they are amazing live! They are not afraid of trying new things. Each album has its own sound or theme. They're also really lovely people, from what I've seen, and are close to their fans.
9
Iron Maiden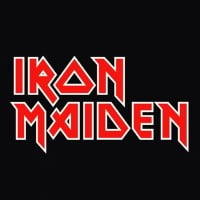 Iron Maiden are an English Heavy Metal band formed in Leyton, East London, in 1975 by bassist and primary songwriter Steve Harris. The most critically acclaimed period for the band was from 1983-1989. With vocalist Bruce Dickinson, bassist Steve Harris, lead guitarist Dave Murray, rhythm guitarist Adrian Smith, and drummer Nicko McBrain. Smith left the band in 1989 and was replaced by Janick Gers... read more
How is Maiden not at least in the top 4? With over 2,000 concerts played over their 35-year run and a more global fanbase than any band on this list, they should be number one. With Bruce's awesome voice, Steve's amazing bass, Nikko's best drumming, and the incredible trio of guitarists - Dave Murray, Adrian Smith, and Jers - Iron Maiden has made an everlasting impact on music and will always be the best band from the UK. Long live Maiden.
Iron Maiden should at least be in the top 5. You probably won't hear anything quite like Iron Maiden in your life. The overall creativity and how the whole band comes together is just brilliant. I know, I know, Led Zeppelin, Pink Floyd, and Queen are also amazing bands, but I'm just shocked to see Iron Maiden this low on the list.
How is Iron Maiden ranked below Radiohead, McFly, and Oasis? And why is Keane at the top? Iron Maiden has paved the way for every metal band that came after them and are legends in every respect. The aforementioned bands haven't achieved that. Up The Irons!
10
Oasis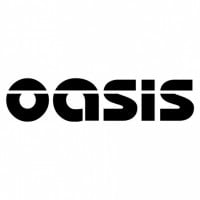 Oasis were an English britpop band formed in Manchester in 1991. Developed from an earlier group, the Rain, the band originally consisted of Liam Gallagher (vocals and tambourine), Paul "Bonehead" Arthurs, Paul "Guigsy" McGuigan, and Tony McCarroll. Noel Gallagher (Liam's Brother) served as the primary songwriter and guitarist for the band. They released a total of 7 albums. Definitely Maybe (1994),... read more
Even if Oasis lacks originality or if the Gallagher brothers are arrogant and rude, their first two albums remain some of the greatest British albums of all time. Although the albums starting with 'Be Here Now' and beyond are inferior to their first two, they still had their moments of greatness. Overall, Oasis has achieved the status of being one of the biggest and greatest British bands of all time, and I am proud to be an Oasis fan. Also, have you heard any of the B-sides the band has produced? They will blow your mind with how amazing they are.
Amazing band!

Noel Gallagher is one of the greatest songwriters of all time, and Liam Gallagher has such a raw and unique voice. Their best album is 'What's the Story) Morning Glory.' It is the UK's 4th best-selling album of all time, 14 times platinum in the UK, and the best-selling album of the 1990s, which was a decade of amazing albums!

Best songs include:
Don't Look Back in Anger, Some Might Say, The Hindu Times, Lyla, The Importance of Being Idle, The Masterplan, Little by Little, Wonderwall, Morning Glory, Roll With It, Songbird, and Champagne Supernova, among others.
The Contenders
11
Muse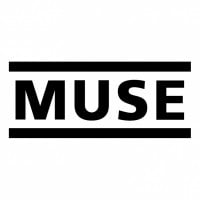 Muse are an English alternative rock band from Teignmouth, Devon, formed in 1994. The members are Matt Bellamy (lead vocal, lead guitar, piano, keyboard), Dom Howard (drums, percussion) and Chris Wolstenholme (bass, backing vocals). They've won several awards including 5 MTV Awards, 8 NME Awards, 2 Brit Awards, and 2 Grammy Awards.
Muse is probably the most unique British band out there right now. Each of their albums has a different style and genre, making them simply amazing for everyone. Matt Bellamy truly has the most amazing voice I have ever heard. It's melodic, expresses emotions perfectly, and he is one of the only rock singers who can actually use falsetto effectively.

Not to mention his incredible guitar-playing skills. The "Plug In Baby" riff was voted the best riff of the decade, and for good reason. His guitar work is always complex, incorporating a wide range of techniques. He also frequently improvises when playing guitar live.

Chris Wolstenholme has been voted one of the greatest bassists of all time, a claim supported by incredible bass riffs in songs like "Hysteria" and the legendary bass riff of "Time Is Running Out," among many others. Their live performances never fail to entertain the crowd, whether it's an arena concert or yet another sold-out stadium concert. The band has won multiple "best live act" awards, and for good reason. Their sets consist of light shows, massive LED screen displays, the band's own superb performance, and, on their recent stadium tour, flamethrowers and other incredible pyrotechnics.
12
U2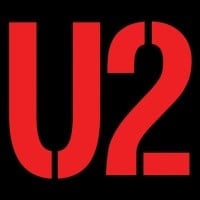 U2 are an Irish rock band from Dublin. Formed in 1976, the group consists of Bono, the Edge, Adam Clayton, and Larry Mullen Jr. U2's early sound was rooted in post-punk but eventually grew to incorporate influences from many genres of popular music. Throughout the group's musical pursuits, they have maintained a sound built on melodic instrumentals. Their lyrics, often embellished with spiritual imagery,... read more
I think you'll find that 2 out of the 4 members in the band are English (born in England), so it's a British Isles band all day long.
They should be up there, but their recent music is not as good as their earlier songs.
One of the greatest bands of all time, their style is unique and progresses through generations, producing hit after hit.
13
Bee Gees
The Bee Gees were a pop music group formed in 1958. Their line-up consisted of brothers Barry, Robin and Maurice Gibb.
The Bee Gees are the 5th best-selling act of all time. They wrote great songs and were not just a disco group. They had hits before Saturday Night Fever and also after. It frustrates me when people say they only did disco and forget their work after Saturday Night Fever. I love songs like Too Much Heaven and How Deep Is Your Love. Listen to many of their songs from the 90s and 2000s, such as The Only Love, For Whom the Bell Tolls, Secret Love, I Could Not Love You More, Alone, Sacred Trust, Wedding Day, just to name a few. These are great songs with excellent lyrics and melodies, written and performed fantastically. Take a listen and find them on YouTube.
The Bee Gees, my first love! One of the most successful bands from the UK and the whole world. Their capacity for reinventing themselves is just amazing. Decades of incredible songs, incredible success, and incredible talent! They connect in a way that only brothers could connect. They are amazing! Their songs are so varied and rich in different influences that there is a song for every day of your life.
14
McFly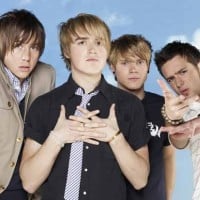 McFly are an English pop band formed in London in 2003. The band took their name from the Back to the Future character Marty McFly.
McFly is the best band, in my opinion. I think they've created a style that anyone can appreciate. If you listen to some of their older songs, you'll realize they sound like The Beatles, almost like a new Beatles style. Their latest albums have totally changed in style, but I think they're still unique. It's easy to identify with their lyrics, those inspirational and fabulous lyrics. And let's not forget about the melody. The melodies of their songs are just amazing.

The way they play their instruments is impressive. Tom and Danny's vocals as they play the guitar, Dougie's style with his bass, and Harry's approach to the drums are simply outstanding. McFly is my life, and no one's going to change that. McFly rocks!
McFly in second place? Wow, I wasn't expecting that!

McFly is a great band that focuses on keeping up to date with new styles, yet they stick with meaningful and emotional lyrics. Their new songs, set to be officially released in the winter, are almost electric rock. Yet the lyrics reflect Dougie's (the bassist) difficult time in rehab.

I've seen these guys 9 times, and they just seem to get better each time. And for the record, I'm a 19-year-old guy, not a 12-year-old brat. I love bands like Coldplay, Bullet for My Valentine, Keane, Oasis, Muse, and Queen, and I'm not going to attack them. But nothing will compare to the 6 years I've spent following McFly.
15
Radiohead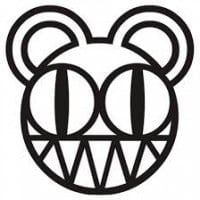 Radiohead are an English rock band from Abingdon, Oxfordshire, formed in 1985. The band consists of Thom Yorke (lead vocals, guitar, piano, keyboards), Jonny Greenwood (lead guitar, keyboards, other instruments), Colin Greenwoood (bass guitar), Phil Selway (drums), and Ed O'Brien (guitar).
Radiohead is similar to Coldplay - they are the Beatles of the modern era in terms of revolutionizing music. However, Coldplay is better at balancing the uniqueness of John Lennon and the musicality of Paul McCartney than Radiohead is. Radiohead leans more toward John Lennon's chaotic side in songwriting, creating a collage of sounds like Revolution #9, while also incorporating the progressiveness found in Pink Floyd's albums. Despite this, I see Radiohead as a great band, although they're not for everyone. This is not the kind of band you listen to casually - whether on a date, in the office, or at a party. To understand Radiohead fully, you have to appreciate artistry and be willing to invest time in their albums. Their songs are not meant to entertain. They are meant to be felt.
Sit down, put on a bit of OK Computer, and you've got the perfect day sorted out. Radiohead is seriously amazing. They change their style frequently, yet it always sounds incredible and has depth. Starting from Pablo Honey, when I began listening to them, they haven't let me down. I own all their albums on vinyl.
16
Black Sabbath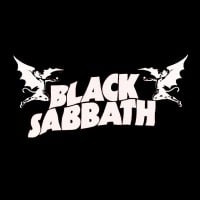 Black Sabbath were a Heavy Metal band formed in Birmingham, England in 1968 by guitarist and songwriter Tony Iommi, singer John "Ozzy" Osbourne, bassist and main lyricist Geezer Butler and drummer Bill Ward.

The band became mainstream after improving after their debut album got panned. In 1978, Osbourne was fired and replaced with former Rainbow vocalist Ronnie James Dio. Who went to release... read more
Having Black Sabbath ranked below Oasis and Coldplay is embarrassing. May our Dark Lord Satan take great pleasure in your eternal punishment, which, I hope, involves a pineapple, some rock salt, and a jackhammer.
If not the best, Black Sabbath is one of the greatest heavy metal bands of all time. They are surely the best English band. OZZY ROCKS!
This band should be ranked higher than every other band on this list.
17
Arctic Monkeys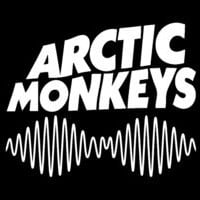 The Arctic Monkeys, otherwise known as the Death Ramps, are a British indie rock band formed in 2002 in Sheffield, England. The band consists of Alex Turner (lead vocalist, songwriter, electric and rhythm guitarist), Jamie Cook (electric and rhythm guitarist, songwriter), Matt Helders (percussionist, backing vocalist) and Nick O'Malley (bassist, backing vocalist). A former member, Andy Nicholson (also... read more
As a whole, they're one of the best names in the industry currently. All their albums have gone to number one. They are lyrically exceptional and have recently finished a world tour. Need I go on? Like it or not, the Monkeys are one of the best bands to come out of the UK and totally deserve to be higher on this list.
Why are AM below Muse and Coldplay, two of the most dull and bland bands ever? AM have some of the most real and clever lyrics that make you feel things. They show great variation between albums and are one of the best live bands ever. They have already been a giant inspiration and are the best band of this century.
Their first six albums have reached #1 in the UK. They have headlined Glastonbury - the largest music festival in the UK - twice. Their debut album is the fastest-selling debut album in UK history. Additionally, they are one of the few artists in UK history to win Mastercard Album of the Year and Group of the Year three times at the Brit Awards.

Need I continue? I'm genuinely shocked to find this band, who are a household name in the UK and also performed at the opening ceremony of the Olympics in London, listed below other acts such as Bullet for My Valentine and Coldplay.
18
Depeche Mode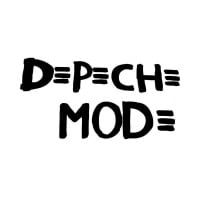 Depeche Mode are an English electronic and synth-pop band formed in 1980 in Basildon, Essex. The group's original line-up consisted of Dave Gahan, Martin Gore, Andy Fletcher, and Vince Clarke.
Depeche Mode has always brought excitement, energy, and wonder through their music. Martin Gore belongs in the Songwriters Hall of Fame now! David Gahan is a great singer and performer. Andrew Fletcher has done a brilliant job keeping the band together over the years and helping them stay focused. They are one of the greatest bands of all time. I hope they are inducted into the Rock 'n' Roll Hall of Fame soon. They definitely belong there. They are true synth-pop kings.
They are the most underrated band in music history. Their music is so far ahead of its time that most people cannot comprehend it. If you listen to them and still disagree, you seriously need to reevaluate your life. They are better than the Beatles by light-years. They are the best band in the universe, period.
They are the absolute best. When will they get their long-overdue recognition? They are on a completely different level from anyone else. They were decades ahead of their time and always will be. Enough said!
19
Electric Light Orchestra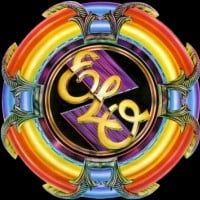 The Electric Light Orchestra are an English rock band from Birmingham. They were formed in 1970 by songwriters/multi-instrumentalists Roy Wood and Jeff Lynne with drummer Bev Bevan.
I'm currently 16, but I remember when I first heard one of their songs, "Mr. Blue Sky," because my grandparents always played it in the car whenever we went on holiday when I was younger. It also brings back really good memories as well.
They've produced some of the best music. There are well-known songs like Mr. Blue Sky and Don't Bring Me Down, but there are also underrated songs like Wild West Hero, On The Run, Sweet Is The Night, and Wishing.
Legendary band in every respect! From the '70s to now, they have just gotten better and better and have some of the greatest songs ever written to their name.
20
The Smiths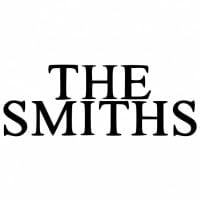 The Smiths were an English rock band formed in Manchester in 1982. The band consisted of vocalist Morrissey, guitarist Johnny Marr, bassist Andy Rourke and drummer Mike Joyce.
I'd feel like I was cheating on common sense and good music taste if I had written a list like this. The Smiths, 15th? There is no combination better than Morrissey and Marr in the whole of British music! If you have ever been truly miserable, then you will find yourself listening to The Smiths and really understanding the depth and humor of Morrissey, as well as the musical genius of Marr. I first came across There Is a Light That Never Goes Out while listening to 7 Worlds Collide, and I've never turned back. Anyone who does not appreciate The Smiths is missing 99% of their emotions. This list is truly a disgrace.
Easily the greatest band of all time, the chemistry of the band (especially between Morrissey and Marr) led to four excellent studio albums. These albums commend all different styles of indie, which were all original in their own right. They're truly fabulous. Relatable, meaningful lyrics are so cleverly written, and touch on matters such as education, murderers, and true emotion.
21
Bullet For My Valentine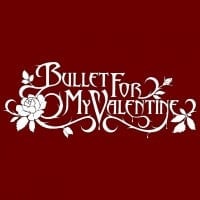 Bullet for My Valentine are a Welsh metalcore band from Bridgend, formed in 1998. The band is composed of Matthew Tuck (lead vocals, rhythm guitar), Michael Paget (lead guitar, backing vocals), Michael Thomas (drums) and Jamie Mathias (bass guitar). Former members include Nick Crandle and Jason James; both were on bass. They were formed under the name Jeff Killed John and started their music career... read more
Bullet for My Valentine is amazing! They have changed my life. They have so many amazing songs, and Tears Don't Fall is my ultimate favorite song of all time - even over Metallica. I will forever be a proud Bullet fan. If you're not a Bullet fan, then shame on you!
This is not just one of my favorite bands. It's the only band I've ever truly loved. All their songs feel like bullets that pierce my heart, especially All These Things I Hate, Tears Don't Fall, and Say Goodnight.
This is the best band ever! Who isn't voting for them? Just listen to "Tears Don't Fall," "Waking the Demon," and "Your Betrayal." You won't want to listen to anything else after that!
22
Dire Straits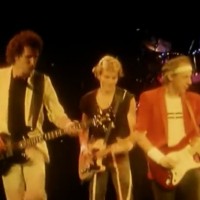 Dire Straits were a British rock band formed in 1977 by Mark Knopfler, his younger brother David Knopfler, John Illsley, and Pick Withers.
I was ready to vote for The Beatles when I thought I'd scroll a bit and found my favorite British band. Their song Money for Nothing is great. That guitar intro is perfection. Barclay James Harvest is also a great band.
A band like no other, thanks to Mark Knopfler's amazing songwriting and guitar-playing style.
Best of the best.
23
Bring Me the Horizon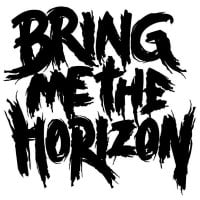 Bring Me the Horizon is a British rock band from Sheffield, Yorkshire. Formed in 2004, the group currently consists of vocalist Oliver Sykes, guitarist Lee Malia, bassist Matt Kean, drummer Matt Nicholls, and keyboardist Jordan Fish. They are signed to RCA Records globally and Columbia Records exclusively in the US. The style of their early work, including their debut album Count Your Blessings, has... read more
This band is amazing. They have achieved more than most of the bands here, and Oli Sykes has one of the best voices in the world. Not only are their songs well-written, but they also save lives. They should definitely be number one, as they are one of the best-known bands in the world.
Probably one of the best groups ever. If a superhero had a band, this would be its name. They have saved countless teens from suicidal depression. The way Oliver writes lyrics, it's almost as if he can tell what you've been through. The instrumentals are unlike anything seen before.
One of my favorite bands is a lovechild between two of the others: Linkin Park and Twenty One Pilots. Now that you've read it, you can't deny it.
24
Asking Alexandria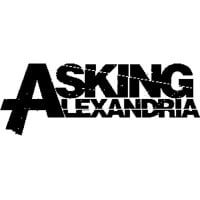 Asking Alexandria are an English metalcore band from York, North Yorkshire formed initially in 2008 by lead guitarist Ben Bruce along with former lead singer Danny Worsnop, bassist Joe Lancaster, keyboardist and synth player Ryan Binns, and current members drummer James Cassells and rhythm guitarist Cameron Liddell. Lancaster and Binns later departed from the band in 2009 with Lancaster joining heavy... read more
Come on, seriously, number 30? They deserve better than this. It's Asking Alexandria, of course the best scream band of all time.
The only reason I like the UK is because of Asking Alexandria.
25
Yes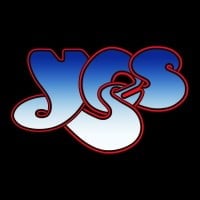 Yes is an English progressive rock band formed in 1968 by bassist Chris Squire and singer Jon Anderson. They first achieved success in the 1970s with a progressive, art and symphonic style of rock music. Their best known song is their 1971 hit "Roundabout" off of their album Fragile.
Some of these bands listed are a joke, and that is an understatement. I think Yes is a great band. They are extremely talented musicians. If you don't like their music, fine. That doesn't make them a poor choice, only poor listeners.
Their music takes you to another world. It wasn't made for radio airplay and it's not always easy to digest. It's just one of those things you either get or you don't. And for those who do get it, nothing is better.
Most bands don't give a damn about playing something of beauty. They're too concerned with being "cool." Yes has always understood the importance of beauty.
PSearch List