Top Ten Things That Scare People Most
09ShamsulBahriel
What are really makes people scare the most? Give your opinion...
The Top TenXW
1
Death
What is after death, there is nothing? What would it feel like, eternal nothingness? I mean, does anyone know what nothing feels like?
One of the worlds biggest mystery, even with trillions of people witnessing it. What is it like after death? Darkness? Spending the rest of your life as a ghost? Maybe being reborn in a different world? You can only find out when you die. But you won't be able to tell anyone what it is after death.
I think death does scare allot of people because they don't really for sure know where there going and that is scary
Worst thing about death is not being able to know what happens in the future - PugPug
V26 Comments
2
The Dark
I really do get scared in the dark but I guess it is because of some nasty people I could bump into? Too many crimes reported on the media... What a world is turning into...
The dark is scary because most people are afraid of what is lurking around and what can happen like a creepy guy tries to kill you, you bump your head or any body part, you get bitten by creepy bugs that can give you viruses, or etc. so not many people are afraid of the dark itself it is what lurks around so always bring a flash light or a device that can illuminate the path so you know what is happenning and where you are going
Well, being generally scared of the dark is only reasonable if you're three years old, but in a dark forest, or a dark cave, you don't know what could happen next. - PositronWildhawk
I'm really afraid of the dark. - PizzaGuy
V20 Comments
3
Not Going to Heaven
Not getting to go to heaven would be terrible.
Think like this:
Essentially, you, say, do things like drugs, getting drunk, abusing people, being really evil.
What do you get for it? A trial, where EVERYBODY who you insulted, abused or harmed would go against you.
Think of it like a normal trial, but about fifty to one hundred prosecutors, no defense, and a judge who had informed you, all throughout your life, about the inevitable trial he would judge you in.

And at the end?
When all is said and done?
"Lucifer, we have another one for you."

Out of the depths of hell comes satan himself.
Picking you up, he carries you back down to hell, where you will forever suffer.
As you are being taken away, you scream "YOUR HONOUR! How could you be so merciless? "
"What are you on about? I gave you ALL my mercy, yet you threw it aside.
You laughed in my face, saying death would never come, that you would not be sent to hell.
Good bye..."
I agree the but the last words from What to bye who is saying that Lucifer or God or an angel just tell me who is saying it
The afterlife might not be as scary as most people think. In my opinion, people are not sentenced to heaven or hell. I think people just end up in either heaven or hell based on how close they are to God, how sorry they are for their sins, and whether they accept God's love. If they let sin overpower them so much that it tears them away from God, then they may end up in hell. If they accept the fact that they are sinners and try hard to move closer to God and away from sin, then they may end up in heaven. Besides, I think hell is more of a state people go into as a result of rejecting God than an actual place. If God is a merciful, loving father-figure who never stops forgiving humanity for its sins, why would he willfully send someone to hell?
What if it was your wish to go to heaven? What if you died with your friend and you saw him go up the staircase to heaven before you being dropped to hell? Chest about the opposite? You would never see him again. So sad.
Really? Who wants to live forever? It would be a nightmare, knowing that it never ends.
V22 Comments
4
Being Sexually Assaulted
I for one, have this as my biggest fear, simply because it has already happened to me, I am a 16 year old girl, and at the age of 15 I was molested by a 42 year old man that happened to be my dad's so called "best friend" nobody should have to go through this, at all, no kids, teenagers, adults, nobody.
I feel bad for you. That man needs to know better. Wish you luck on your recovery. The National Sexual Assault hotline is 1.800.656.HOPE - ethanmeinster
The government should shoot their privates off with an executioner pistol. That'll teach them.
That happened to me at school. I was trying to do my work when the kid next to me began to ask questions involving you know what and I kept saying no and I would not give in.
This is considered the same as rape right? Rape has always been my biggest fear - happyhappyjoyjoy
V10 Comments
5
The Unknown
This should be in the top ten. Mostly people are only scared of the dark because what might come out is unknown. It's simply a terrifying thing, as you have no control or power over what happens. Therefore, people tend to be scared of things like the dark or their future because it is all unknown.
When something is unknown to us we see it as sinister and horrifying: What lies hidden in the dark, what others may think of us, when we don't know how what we do will turn out for example. People are always afraid of what they do not understand.
Oh, yes! The future and the unknown terrifies the life out of me! I am a girl with big ambitions, and the thought of failing to achieve those ambitions just makes me shudder.
I thought this was about over the garden wall
V2 Comments
6
Being Hurt by the Person You Love
I have never fallen in love but just imagining the one I love doing something to hurt me is heartbreaking.
IT really hurts when we love a person very very much and when they leave us it really hurts and the person who is hurted find him away from the world and things that he have lost every thing and then he tries to commit suicide because for him his love was his life.
This means nothing,If my date does hit me or punch me,then I could beat her up in only three seconds
If my crush hurt me I would cry
V11 Comments
7
Being Embarrassing In Front of a Huge Amount of People
Ah yes, this reminds me of an interesting story. there are many days in my life, and there are few that are more memorable than this. so I was at a rather large hotel, but the T.V. 's had only one channel. So I was watching a film about some rugby players being stranded in Antarctica after there plane crashed, and so I thought to my self "hey, rugby players are awfull at survival! They're all just a bunch of cowards! " unfortunately, I realised this was not a thought, but a shout, and not only that, but my door was open. I was also afraid by the fact that the loud music from downstairs had Stopped, and that they were celebrating there most recent win in, you guest it, rugby. so since I was terrified by the shouting from them, trying to find out who said it, I hid under my bed and I was under there for so long I fell asleep. I never stayed at a premier inn again, and probably never will.
This has to be number, my cousins and my friends siblings are still making fun of us over something that happened years ago and even have pictures, they'll never let us forget
Come on. Death? First? Nono, being embarrassed in front of a large group is much worse than death, believe me. You actually have to deal with it and live with it after (ironic, isn't it? )
I've done that a lot. I just try to laugh it off and be more awkward to brush it off. It often works.
V10 Comments
8
Failing
Although death may be the end of our lives and that most of us don't want that to happen already, we all know that it will happen in the future. We all dislike failure. We feel annoyed and frightened when you didn't achieve your goal. Whether the failure was losing your team and feeling hated, working hard/ spending money for nothing, or losing a partner/failing him or her, we fear it more than death. We know we can stop it or not make it happen (unlike death), but we feel so horrible in making that mistake that changed your life/ or won't ever forget for all your life. This is the #1 fear human has.
Just imagining me repeating a grade/class in school...oh my gosh..makes me freak out!
I don't know about anyone but no scary movie can compare to what my dad will do if I fail... It's like digging my own grave.
One of my big fears.
V5 Comments
9
Pain
I can handle physical pain. What I'm really scared about is emotional pain. It's happened to me. I've had to cry for hours at end, all alone. Believe me, no one wants this to happen to them. It feels like death. All you want is death when it happens. It is death.
It's been really hard for me. Imagine people teasing you just because you like different things. Imagine that all you want is to be treated equally and for someone to love you, but you get hate instead. This is part of my everyday life. I blame my gym teacher. I'm just that bad at sports, okay? Leave me alone! You're embarrassing me.
Sorry, that last part was unnecessary. But it's just because I'm bullied for being bad at sports.
Phisical or emotional? Because phisical I'm strong... emotional, I'm just crying for hours. - AnonymousChick
Wierdly I cry when I'm insulted and I usualy beat them up,once I faled from 3,5 meters on a chair upside down ad I dident cry at all
V1 Comment
10
Scary Spaces
Haunted houses can be scary but actually in some country"s they banned haunted houses woo hoo good for them but if your wondering why they got banned well I'll tell you because it is startling and it can give old people heart attacks. In 2011 in those country's people protested for haunted houses to open back up.
The Newcomers
?
Batman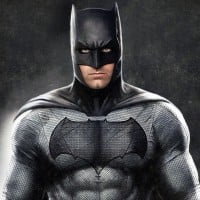 ?ISIS
The Contenders
11
Other People
They created SCARY MOVIES that will get you to hope you make it to daylight. - booklover1
Humans are the scariest thing on Earth. Pretty much anyone could kill you in a hundred ways at any given moment because they feel like it. Humans are capable of a lot of horrible things.
Its terrifying I wont even watch a trailer for one! I made that one mistake of watching a trailer for one...i had lots of nightmares...
Other people are dangerous that's why the Internet is good it means you can talk to them without all the dangers
V4 Comments
12
Justin Bieber's Music
I don't personally like Justin Bieber, but everybody has to admit he has talent. His music may not be your kind of thing, but to be SCARED of it is kinda stupid.
Not his music just him don't get me wrong I also hate his music
That was kind of dumb to put that on this list who ever did that
Not scary at all. - velitelcabal
V7 Comments
13Getting Arrested When You Don't Break the Law
14
Getting an Injury That Will Permanently Disable You
I always watch out for blindness - DubstepLover
I'm most worried about the pain
15
Vomiting
When ever I vomit I'm all like OH GOD I don't WANT TO DIE! Unless I'm at school at school thank you god I want to go home
I did this at school while I was taking my semester exam. It was dead silent, and all of a sudden I vomited. - Mellbell
Oh my God vomiting should be at number one. I'm so scared of it because of how simply disgusting it is!
16
Creepy Crawlies
Spiders terrify me. Maybe it's the eyes or the legs but if I see a spider I will scream my head off.
They freak the crap out of me mainly because of the legs they are long and freaky but when they crawl on you it feels weird I have had an arachnid climb on me it was a tick
I'm really afraid of these things. Even worse, when people are talking about them! That causes my ANXIETY. So yea, creepy crawlers just bug me. - MusicalPony
Spiders oh god even talking about them scare me!
V5 Comments
17
Spiders
Spiders are the scariest things ever! Last year (In fourth grade) I went on a field trip with my P.A.C. (Program for academic challenge) friends, and we were going on a nature walk. We were picking things off the trail, and putting them in little containers so we could look at them through microscopes. So, my friend Emma (Who like isn't afraid of anything) picks up this spider, and wants me to hold the container open so she could put it in. I thought she might just leave it because I was obviously like 'no way! ' but she didn't. She found someone else, and got the spider in the container. Then, when we got back from our 'nature walk' we got microscopes. Emma put the spider under the microscope, and for some reason, I was brave enough to look at it. IT TOTALLY FREAKED ME OUT. There were huge eyes, so many legs, and it was hairy! The spider even blinked! It was the scariest thing I've ever seen. (Sorry my story was kind of long)
I had a dream last night. Scary as hell. I mean, the spiders' asses were the size of an ashtray or like, a plate! I was scared to death. But, nonetheless, I woke up and saw online that this meant I am a dominant female figure, or motherly. Something like that. But, I still get scared if I see a giant spider in my room...
Oh god... I scream and cry like a newborn when I see these terrifying excuses for animals... Anyways, They're so creepy! They have eight eyes, eight legs, and they're even scarier when they're REALLY hairy. I HATE SPIDERS!
Spiders aren't scary. They are part of nature, and we should respect that. Not kill them for it.
V8 Comments
18
Loved Ones Dying
My niece died last year October. She was 4 months.
V2 Comments
19Poverty
20Xbox One
PSearch List