Martin Canine's Favorite Albums of 2017 as of January 15th, 2018
Martin_Canine
So, I just released a post called "2017 Recap: Martin Canine's Top 30 Favorite Albums of the Year", which reflects my opinion on what music albums (or mixtapes or whatever) I liked best in 2017 (as of January 15th, 2018, because of course I don't know all records of the year). It took me a bit longer than expected, as now we're already half a month into 2018, but really, who cares? It's not as if people would suddenly forget the music a minute after the year is over. At least I hope so.
So yeah, as with my list containing the best songs of the year, I also decided to also create a list to go along with the post, simply for completeness. Anyhow, this is only additional. The post is the main thing, where I included short texts going along with each item (okay, they start off short, but get longer and more euphoric the closer I get to the number one spot) and some extra info - namely length, number of tracks and genre.
I may also warn you that this will be the weirdest list about this topic you will see. I found myself having equal fun with the year's most praised and most panned releases. And of course, with many, many underrated records that you probably haven't heard of yet.
So, to cut a long story short, here's the list:
30. ApeCrime - Exit
29. Entetainment - Feder Gottes
28. Evanescence - Synthesis
27. Fler & Jalil - Epic
26. Anastacia - Evolution
25. Pepper Coyote - Muh
24. Migos - Culture
23. Sinners are Winners - The Invocation
22. Harry Styles - Harry Styles
21. P!nk - Beautiful Trauma
20. Young Kira - Six Feet Thunder
19. Chelsea Wolfe - Hiss Spun
18. Charlotte Gainsbourg - Rest
17. Eko Fresh - König von Deutschland
16. NF - Perception
15. Bushido - Black Friday
14. Kendrick Lamar - DAMN.
13. Marilyn Manson - Heaven Upside Down
12. Nickelback - Feed the Machine
11. Amy MacDonald - Under Stars
10. TJ_beastboy & Mary Man - CY-Beast lvl1
9. Cardi B - Gangsta Bitch Music, Vol. 2
8. Lana Del Rey - Lust For Life
7. Kollegah & Farid Bang - Jung brutal gutaussehend 3
6. Falling in Reverse - Coming Home
5. Casper - Lang lebe der Tod
4. Eisbrecher - Sturmfahrt
3. SpongeBozz - Started From the Bottom / Krabbenkoke Tape
2. Björk - Utopia
1. Cro - tru.
The Top Ten
1
tru. - Cro

2
Utopia - Björk

3
Started from the Bottom / Krabbenkoke Tape - SpongeBozz

4
Sturmfahrt - Eisbrecher

5
Lang lebe der Tod - Casper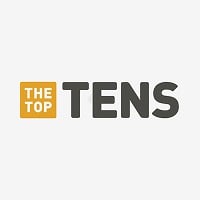 6
Coming Home - Falling in Reverse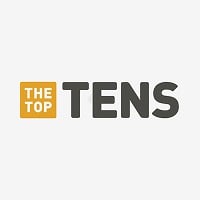 7
Jung brutal gutaussehend 3 - Kollegah & Farid Bang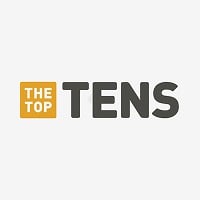 8
Lust for Life - Lana Del Rey

9
Gangsta Bitch Music Vol. 2 - Cardi B

10
CY-Beast lvl1 - TJ_beastboy & Mary Man

The Contenders
11
Under Stars - Amy Macdonald

12
Feed the Machine - Nickelback

13
Heaven Upside Down - Marilyn Manson

14
Damn. - Kendrick Lamar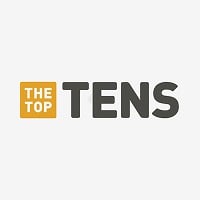 15
Black Friday - Bushido

16
Perception - NF

17
König Von Deutschland - Eko Fresh

18
Rest - Charlotte Gainsbourg

19
Hiss Spun - Chelsea Wolfe

20 Six Feet Thunder - Young Kira
21
Beautiful Trauma - P!NK

22
Harry Styles - Harry Styles

23
The Invocation - Sinners are Winners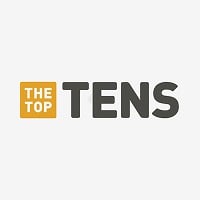 24
Culture - Migos

25 Muh - Pepper Coyote
26
Evolution - Anastacia

27
Epic - Fler & Jalil

28
Synthesis - Evanescence

29
Feder Gottes - Entetainment

30
Exit - Apecrime