Best 3 Man Rock Bands
c0mf0rta61ynum6
Most bands have a total of four of five members. However, there is that rare instance where only 3 people get together and are able to create some amazing tunes. These are what I consider to be some of the best bands that only had three members.
The Top Ten
1
Rush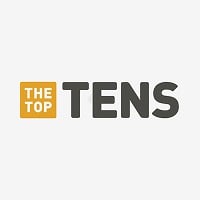 Rush is a Canadian progressive rock band that was formed in 1968. Even though the only founding member still in the band is Alex Lifeson (Guitar), the band is most well-known for their current members Neil Peart (Drums) and Geddy Lee (Bass, Vocals). ...read more.
Alex, full of life and what a writer, arranger, manager. Geddy Lee, so much talent, such energy and personality... A front man adored by all. Neil, unmatched with the sticks and his words are the missing element other bands long for... Please come down from the razor's edge and know that they are waiting for you where the streets have no name.
It was obvious that Rush would be on this list. Geddy Lee's ability to play bass, keyboards, AND sing is widely recognized. Neil Peart's drumming is widely recognized amongst the greatest styles of drumming, and Alex Lifeson takes his hard style of guitar playing and contributes to the prog rock sound of this Canadian trio. - c0mf0rta61ynum6
When Geddy and Alex first met in school I bet they never thought they would create something almost like a religion. Each member of this group feeds off of each other, that's why if someone left the band, it would end because no other person could step into that role,
Rush are streets a head. 40 plus years of amazing music.
V 29 Comments
2
Nirvana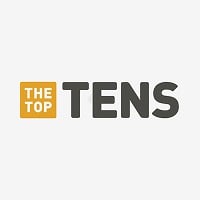 Nirvana was an American grunge band that was formed in Aberdeen, Washington in 1987. Nirvana disbanded after Kurt Cobain committed suicide in 1994. The drummer of the band, David Grohl, went on to start the Foo-Fighters, an alternative rock band. ...read more.
Nirvana is one! None of these bands are really my generation but Green Day isn't that good so top 3 obviously nirvana rush and Jimi Hendrix experience. I feel compelled to look up these other bands ahead of nirvana but chevelle should be on this list as well above police and Green Day because there music sounds so similar to each other meaning all police songs sound the same and all Green Day songs sound the same.
The Nevermind album is widely considered to be a gem by many music fans and critics. They followed it up with In Utero, which challenged poser Nirvana fans with true supporters. It's a shame Cobain had to kill himself, or who knows what kind of music Nirvana would be releasing nowadays. - c0mf0rta61ynum6
COME ON PEOPLE! I guarantee you that most have not heard of any of the above aside from rush and Jimi Hendrix. Like rush and Hendrix they created a whole new genre and yet they are still underneath triumph! VOTE NOW!
Love Kurt Cobain! We lost something very special. :(
V 3 Comments
3
The Jimi Hendrix Experience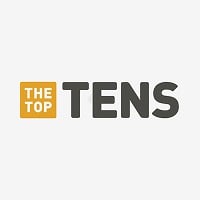 The Jimi Hendrix Experience was an English-American rock band that formed in Westminster, London, in September 1966. Composed of singer, songwriter, and guitarist Jimi Hendrix, bassist and backing vocalist Noel Redding, and drummer Mitch Mitchell, the band was active until June 1969. During this time ...read more.
One of the earliest three man bands, The Jimi Hendrix Experience was well known for their technical skill, as well as the way that Jimi would set his guitar on fire or play it with his teeth. It's a shame that Noel Redding and Mitch Mitchell don't get any credit for their contributions to music. - c0mf0rta61ynum6
I sadly admit I did not know this was a trio. Great band.
Hendrix is everything. Mitchell is one of the great drummers! Redding didn't seem too interested in the project at all, he was the dragalong. Hendrix makes up for him, even playing bass for him a lot on Electric Ladyland
Should be number 1 man GO JIMI
V 1 Comment
4
Cream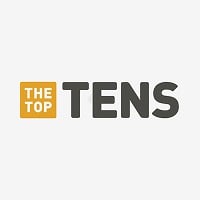 Cream were a 1960s British rock supergroup power trio consisting of bassist/singer Jack Bruce, drummer Ginger Baker, and guitarist/singer Eric Clapton.
One of the earliest supergroups in rock history, Cream's album Disraeli Gears is widely regarded as their best album. Launching Eric Clapton into the mainstream world of rock helps your cause. Hearing them at their best live is possible on the double album Wheels of Fire. - c0mf0rta61ynum6
The best rock trio in history! Jack Bruce was an extraordinary vocalist and the master of the bass guitar. Ginger Baker is a phenomenal innovative drummer. Eric Clapton is a guitar legend now and when he began his music career back in the 1960s. It is a shame that kids these days are not aware of the super group power house that was Cream.
If it weren't for ego and a lack of team work. I think Cream would still be around today. But Bruce and Baker had a serious rivalry which in the end destroyed the band. Sad but true. I could listen to them for hours and be hypnotized by Clapton's voice and the floaty sound of the music.
Easily the fullest and best sounding trio
V 4 Comments
5
ZZ Top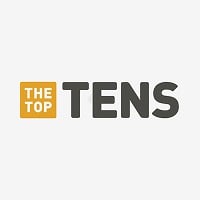 ZZ Top is an American rock band that formed in 1969 in Houston, Texas. The band is composed of bassist and lead vocalist Dusty Hill, guitarist and lead vocalist Billy Gibbons, and drummer Frank Beard.
Blues rock and hard rock never sounded finer. Recognizable for their long beards, Billy Gibbons and Dusty Hill's guitar tones are some of the smoothest, yet roughest in rock. Their drummer, Frank Beard (who ironically has no beard), is technically strong and able to produce beats that people want to get up and dance to. - c0mf0rta61ynum6
Before Eliminator, these guys maintained a sex and alcohol induced blues rock empire, they have so many riffs used in heavy metal today, and their groove is unlike anything anyone's ever heard. Dusty and Billy have some of the best voices
Definitely one of the best bands! My children are 17, 20, 26, 28 and they are still listening, dancing and enjoying ZZ Top! Makes me proud.
Jesus just left Chicago and he's bound for New Orleans
V 6 Comments
6
The Police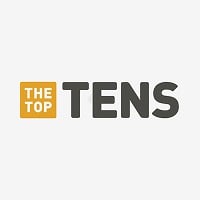 The Police were an English rock band formed in London in 1977. For the majority of their history, the band consisted of Sting, Andy Summers and Stewart Copeland. They are most known for their songs "Message In A Bottle", "Don't Stand So Close To Me", "Every Little Thing She Does Is Magic", "Roxanne", ...read more.
One of New Wave's most iconic groups, Sting is an example of singers who also play the bass. Stewart Copeland doesn't get enough credit as a drummer. All 5 of their albums produced hit singles (Roxanne, Message in a Bottle, Don't Stand So Close to Me, Every Little Thing She Does Is Magic, Every Breath You Take), and they recently did a reunion tour a few years ago. - c0mf0rta61ynum6
All Police songs do not sound the same and if you dig deeper and take the time to listen to their stuff that is not heard on radio then you would have to give them more credit than you do. My definition of a classic album is one that you play the entire side then flip it over and listen to the other side also, very rare indeed, but I think all the police albums qualify.
IF STEWART WASN'T ALWAYS TRYING TO PROVOKE STING WE MAY HAVE HAD MORE THAN 5 ALBUMS.
Personal favorite trio band is rush, but I had to vote the police up just because they are way too low.
V 7 Comments
7
Green Day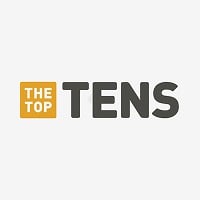 Green Day are an American pop punk and alternative rock band formed in East Bay, California in 1987. The members include Billie Joe Armstrong (vocals and guitar), Mike Dirnt (bass), Tré Cool (drums) and Jason White (guitar) . Green Day are associated with punk rock, pop punk and alternative rock. Some ...read more.
Well the early stuff was just flat out fun, and didn't care to impress anyone. I think that after nimrod they declined a bit but warning had two good singles and then they took a chance with American idiot and I think proved how complex a three man group can be, there's some amazing writing on that album. Although not as popular 21st Century Breakdown was the most complex thing they did yet, and some of the songs that werent popular were actually some of their best
Green Day are amazing, most bands try to make their songs complex and build too much on the structure, but Green Day don't and their music is some of the worlds best
Green Day are one of the most well known and popular bands there are they had set the bar for 3 man bands around the world
Great
V 10 Comments
8
Stevie Ray Vaughan and Double Trouble
SRV is a guitarist who helped to revive blues in the 1980's with the Texas Flood album. After a string of solid albums, he died in a plane crash, thus ending the trend that Stevie Ray and Double Trouble helped develop. They have slowly developed a stronger fan following among younger classic rock fans. - c0mf0rta61ynum6
Double Trouble was a 4 man band but I can see why you would get confused by only listening to the studio
Technically, they were four if you count Reese Wynans, the keyboardist.
How SRV alone isn't number 1 I don't know.
9
Muse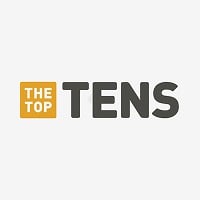 Muse are an English alternative rock band from Teignmouth, Devon, formed in 1994. The members are Matt Bellamy (lead vocal, lead guitar, piano, keyboard), Dom Howard (drums, percussion) and Chris Wolstenholme (bass, backing vocals). They've won several awards including five MTV Awards, 8 NME Awards, ...read more.
They are AMAZING never before have I become so hooked on a particular band or group absolutely love their music wish there were more like them. And their live performances exceed anything I have EVER seen before
... The way they preform and the way their music can be soft and cool they can get very heavy with this good variety of songs they should be at the top
The fact that such a small bad can have such a full and unique sound. amazing vocals, clever lyrics and a true meaning to music. they should have been first in my opinion. they're also considered one of the greatest live performers in the world!
MUSE IS BY FAR THE BEST THREE MAN BAND THERE IS AND EVER WILL BE
V 12 Comments
10
Triumph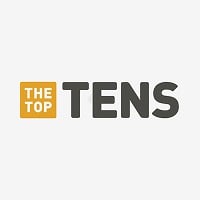 Triumph is a Canadian hard rock power trio that was popular in the late 1970s through the 1980s. Between the band's 16 albums and DVDs, Triumph has received 18 gold and 9 platinum awards in Canada and the United States.
It's a shame that not a lot of people know about this band. VERY similar to Rush, except their lead singer is the drummer! Notable songs include Magic Power, Hold On, and Lay It On the Line. Heard of this band from a concert my dad showed me that U2 and Judas Priest played it, I forget what it was called. - c0mf0rta61ynum6
Rush= Neil Peart Drummer Geddy Lee Bass lead vocals
Triumph Rick Emmett lead guitarist and lead vocals Gil Moore Drummer
Both are Hard Rock we did not call band in the 80's "Hair Bands" or "Glammer Bands" they were Rock, Hard Rock, Heavy Metal. Rush and Triumph both Canadian Bands and both awesome. I miss the 80's we had real music.
Greatest 3 man band ever and even better than rush. The lead guitarist and drummer took turns doing lead vocals. Either one was genuine singer. Drumming very good and rik Emmett awesome on guitar. Check out riks guitar solo in never surrender. Hard to believe the rock video is 32 years old!
Underrated. Rik Emmett is one of the best.
V 8 Comments
The Contenders
11
Motörhead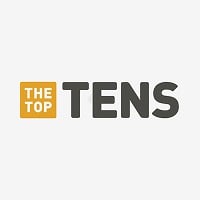 Motörhead were an English heavy metal/Hard Rock band formed in June 1975 by bassist, singer, and songwriter Ian Fraser "Lemmy" Kilmister, who was the sole constant member; guitarist and songwriter Larry Wallis; and drummer Lucas Fox. The band's harsh vocals and fast paced tempos helped inspire speed ...read more.
LOL Green day, that's funny
Green Day above then what? - Disturbedpotato
The best band in the world
If someone was to ask me to name a band that encompasses the spirit of Rock n Roll/Heavy Metal or Speed metal (Lemmy didn't like labels he just said "Were Motörhead and we play Rock N Roll) and never sold out I would name Motörhead as the real deal who did it there way all the way till the end. True giants and Lemmy was the last true renegade.
V 4 Comments
12
Genesis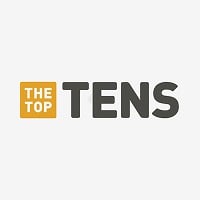 Genesis are an English rock band formed at Charterhouse School, Godalming, Surrey in 1967. The most commercially successful and long-lasting line-up includes keyboardist Tony Banks, bassist/guitarist Mike Rutherford and drummer/singer Phil Collins.
I know Genesis originally had 5 members, but when Phil Collins fronted Genesis, he helped make Genesis a household name. While that may be a bad thing in some people's eyes, he still managed to make some great progressive rock style songs with Mike Rutherford and Tony Banks. - c0mf0rta61ynum6
Top 5 for sure
If Queen and Black Sabbath never formed Genesis would be my #1 favorite band. I don't care what anyone says, Phil Collins Genesis beats Peter Gabriel Genesis by a long shot. Land Of Confusion, Misunderstanding, That's All, Invisible Touch, & Follow You, Follow Me are a few of my favorites out of their playlist of great songs. - HardRockSam
13
Crosby, Stills, and Nash
Even though they are sometimes joined by Neil Young, this group's first album was a classic in every meaning of the word. Suite: Judy Blue Eyes may not sound familiar to you at first, but you'll eventually realize it. They were able to get Neil Young to join them and create the well-received Deja Vu album. Plus, all the members were already members of great rock bands (The Byrds, Buffalo Springfield, The Hollies). - c0mf0rta61ynum6
Several great musicians and lead vocalists in these other groups, but these 3 voices combined created incredible harmonies that none of these other bands could equal. So many great hits, but I believe that Suite Judy Blue Eyes was one of the greatest rock songs of all time! Think they should be rated much higher, in my humble opinion.
14
Emerson, Lake, and Palmer
I put them ahead of Rush for one reason: they set the standard for rock of this type. The orchestral, sweeping melodies, the showmanship and ability to change from rock to classical to jazz and back to rock is unparalleled. This is not to discredit Rush in any way, or the boundaries crossed by the brilliant Police, but this is the pinnacle of trios. If only they were still playing but they're all doing different stuff now.
Prog rock legends Keith Emerson, Greg Lake, and Carl Palmer became famous due to the song "Lucky Man". However, the album that most people associate them with is "Brain Salad Surgery", which features the almost 30 minute epic "Karn Evil 9". - c0mf0rta61ynum6
ELP is second only to Rush for being a musically accomplished band. Musically talented, deep lyrics, classical training. Only youth and ignorance of voters accounts for their poor showing on this poll.
Clearly belong in the top five!
V 2 Comments
15
Primus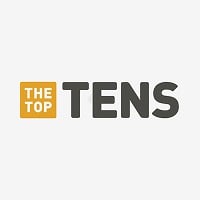 Primus is an American rock band based in San Francisco, California, currently composed of bassist Les Claypool, guitarist Larry LaLonde and drummer Tim Alexander. Les Claypool is regarded as one of the best bassists of all time for his slap-bass ability in notable songs like "My Name Is Mud", "The Toys ...read more.
This list makes me laugh. Claypool, Larry LaLonde, and Tim Alexander are all in the top 50 of their instruments. Les's vocals and songwriting is one of kind, not to mention his incredible bass skills. Tim Alexander rivals people like Danny Carey & Gavin Harrison as the greatest drummer of all time. Larry LaLonde is essentially Eddie Van Halen and John Frusciante put together.
It's a shame you don't hear them more on the radio. If you've ever been to a Primus concert you'd leave with a respect for their sound. "To defy the laws of tradition" is one of my favorite songs I've ever heard in concert.
Their songs a weird but they are awesome they should definitely be in the top ten, if not top 5. They are amazing Les Claypool is an alien, his bass skills are amazing, there is no other bass player like him.
Green Day, really? - Disturbedpotato
V 4 Comments
16
Blink 182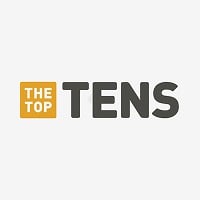 Blink-182 are a Pop Punk band formed in 1992. Original lineup were Mark Hoppus (Bass Guitar, Vocals) ...read more.
Why the hell do I found these guys at 17? COME ON, they took the pop-punk genre to heights that have only been challenged by Green Day, even so many more people still Love Blink-182
Because they're the greatest band ever? Duh
Blink of couse who else? By the way green day is technically a 4 man band.
17
King's X
Great vocals. Live they're incredible.
All time favorite live band
Love king's X, only 2nd to Rush.
Much better than Nirvana
18
Chevelle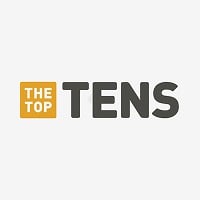 Chevelle is an American rock band that formed in 1995 in the Chicago suburb of Grayslake, Illinois. The band was originally composed of brothers: Pete Loeffler, Sam Loeffler and Joe Loeffler.
They rock our asses off!
My favorite band, great lyrics and heavy riffs
Pete sings in a way that he doesn't need the words to rhyme to be catchy, he has to do it in other ways. you can notice it in the way his vocals often use alliteration and dynamic contrast. Their riffs are often catchy though simple. Sam is a pretty good drummer and the songs tend to start off simple with him but slowly he adds in more complicated fills and other drumming mechanics. Dean's bass part always compliments the guitar part and in cases of I Get It, it works perfectly with the drum part to create a unique experience. They keep getting better with every album
CHEVELLE HAS BIG SOUND WITH GREAT LYRICS AND A HARD DRIVING BEAT. THEY DON'T HAVE A SONG I DON'T LIKE.
V 5 Comments
19
The Beastie Boys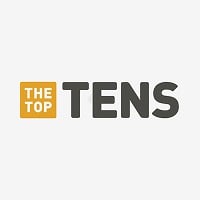 The Beastie Boys are an American Rap/Rock group that was formed in 1981 by its three original members, Michael "Mike D" Diamond, Adam "Ad-Rock" Horovitz, and Adam "MCA" Yauch.
One of the best bands of three members ever. Really, they are one of a kind
20
Sublime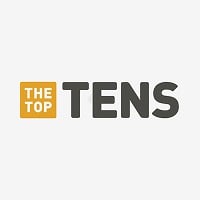 Sublime was an American ska punk band from Long Beach, California, formed in 1988. The band's line-up, unchanged until their breakup, consisted of Bradley Nowell, Eric Wilson and Bud Gaugh.
The living is easy because they are well qualified to represent the LBC - man their music feels so good and melodic
PSearch List
Recommended Lists
Related Lists

Top Ten Best Bands & Artists Performing at Ramblin' Man Fair 2017

Best One-Man Bands
Top 10 Best Band Jobs for Pac-Man/Miles "Tails" Prower/Amy Rose/Shadow the Hedgehog

Top Ten Spider-Man Villains
List Stats
1,000 votes
73 listings
6 years, 141 days old

Top Remixes (17)

1. Rush
2. Cream
3. The Police
luca06

1. Nirvana
2. The Melvins
3. Sublime
JCHOW

1. Rush
2. Nirvana
3. Cream
Du
View All 17
Posts
Error Reporting
See a factual error in these listings? Report it
here
.