Top 10 Best Rock Bands of the '70s
The Top Ten
1
Led Zeppelin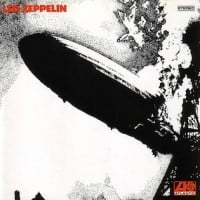 Led Zeppelin was an English hard rock band formed in London in 1968 as the New Yardbirds. The group consisted of Robert Plant (Vocal), Jimmy Page (Guitar), John Paul Jones (Bass, Keyboard) and John Bonham (Drums) and was very much the child of Jimmy Page who even financed their first tour. He had tasted some previous success with The [original] Yardbirds and was friendly with some big names in rock. Page states it was Keith Moon of The Who that claimed the band could only go down, like a lead balloon -- thus prompting the iconic name of Led Zeppelin. The band's heavy, guitar-driven sound, rooted in blues and psychedelia on their early albums, has earned them recognition as one of the progenitors ...read more.
Yes, I was definitely expecting this. If someone put Led Zeppelin below number one, then I would simply say this man has no respect to one of the greatest bands ever in music history. Each member was one of the most influential musicians in their own fields and so many bands idolized them. There are just so many bands that loved Led Zeppelin's songs while they grew up, so many bands that admitted having been influenced by their unique music, and so many musicians that wanted to see the reunion of Zep. Their music has depth which some bands may lack. They rarely give out the answers to their music but go on to talk about so many things in our lives. It's not just the music I'm talking about - the creativity, the reflection of life and the uniqueness are what I'm trying to mention.
Simply the best band of all time! The best live band! Heavier than anything else, by sheer attitude. Organic live performances that were different every night. They played tight but loose. Free enough to improvise and push the limit on songs, tight enough to always fall back into place. Just as you think that Page is gonna disintegrate, emotionally and physically from the ethereal and extremely personal playing, and as Bonzo is playing some super-human beat, like a Great Gorilla pounding on the heart of a star, and Jonesy is grooving with a fat thump and total confidence and control of his fingers that somehow never tire...just as you think that the incredibly heavy, mesmerizing and cosmic groove spell being performed in front of you will collapse, buckle under its own weight and take with it the lives of the band and perhaps everyone else in the room...they find each other in the darkness (or the light) and the pieces crash into place with tremendous accuracy and effectiveness. They ...more
I agree that Led Zeppelin was the greatest rock band of all time! Nobody comes close. The power, precision, intensity and accuracy of this band from 1970 - 1973 was incomparable. When you consider that hall-of-fame talent such as Plant and Page may not have even been the best athletes in the band (listen to a John Bonham solo and tell me otherwise), this was an unprecedented cast of four musicians that came together to produce jaw-dropping music throughout the 1970s. Considering the crap that comes out of the recording studio today, I consider myself lucky to have been a part of this era. Queen and Pink Floyd are right there, They are all in my top three but considering the quality from top to bottom, you have to give the edge to LZ. Any other band would find another drummer and not miss a beat. Everyone understood that they could not do what they did absent Bonzo.
Led Zeppelin is not only the greatest band of the 70's, but of all time. It is rare to have a band that has the best vocalist, best guitar player, the best drummer (of any genre), and the best all around musician, that plays a damn good bass. The set the standard for hard rocking music and then kept evolving. From hard rocking blues (When the Levee Breaks) to a country swing (Bron-Y-Aur Stomp) or a samba (Fool in the Rain) with one of the most amazing drum tracks to a funk sound (The Crunge), they never stopped trying new sounds. Led Zeppelin was about the music, they didn't need smoke and lasers like Pink Floyd, who is greatly overrated. I think that Queen is a very solid number 2 for the 70's and in the top 5 of all time.
2
Queen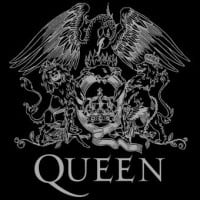 Queen are an English rock band formed in London in 1970. The original lineup was Freddie Mercury (lead vocals, piano), Brian May (guitar, vocals), Roger Taylor (drums, vocals), and John Deacon (bass guitar, vocals). Before forming into Queen, Brian May and Roger Taylor had played together in a band named Smile. Freddie Mercury was a fan of Smile and encouraged them to experiment with more elaborate stage and recording techniques. He then joined the band in 1970, suggested "Queen" as a new band name, and adopted his familiar stage name. John Deacon was also recruited to complete the line-up. ...read more.
Not only could Freddie Mercury able to hit all the notes, they were all able to create a harmony like no other. All of their songs gave you a different feeling, and I actually could feel myself mouthing the lyrics to the songs, and I never do that. The talent in each and every band member was unlike any other. Freddie mercury was able to sing all types of songs, and the amount of talent they had was incredible. A lot of people like bands like Led Zeppelin, Pink Floyd, and The Rolling Stones, but in my opinion I feel like Queen was the best. Freddie Mercury had a voice like no other, and it is such a shame HIV got him killed. Long live Freddie.
Best groups of musicians ever. Together they created music that is timeless. You can't just listen to the obvious: BoRhap. Another bites these dust, We are the Champions etc. You have to get inside the entire catalog. Some of their best music is primarily unknown unless you have listened to all their music. White Queen, The Prophet Song, It's Late, Was it all Worth It, Stealing, and so much more. Intelligent young men with a dream and determination. That's why there's no song that sounds the same, the diversity on each album. Not only does Freddie Mercury sing and write music, Brian May writes and sings many songs as does Roger Taylor. While John Deacon doesn't sing, he wrote the biggest hit single Queen ever had. I never get tired of Queen. Their concerts while Freddie was alive were unbelievable and they can still rock it out today with Brian and Roger in their 70s. This is a band that lived and loved music more than anything. I love many bands of all genres but Queen has and will ...more
Anyone with any music knowledge will know Queen are the most advanced rock band of all time so far whether its regarding vocals, instrumentation songwriting, arrangements or sound production. Queen are far ahead of Pink Floyd and Led Zeppelin and I am almost sure most of the general public can hear that now too. If beethoven said to us let me hear your best piece of music from the 20th century what would it be?... Bohemian Rhapsody of course sir.
Every song had meaning and reason behind it. Songs like "Bohemian Rhapsody", "Somebody to Love", "We are the Champions"... All really meant something. This year will be their 41st anniversary. 41 years of great music in our world... Sadly, there were only 45 years of Freddie Mercury in our world. He was deceased thanks to HIV/AIDS in '91... Long live Freddie.
3
Pink Floyd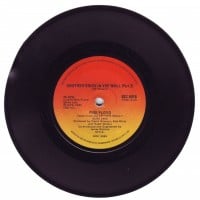 Pink Floyd are an English progressive rock band formed in 1965 in London, England. They achieved international acclaim with their progressive and psychedelic music. The band consisted of 5 members - David Gilmour (Vocals and Guitar), Syd Barrett (Vocals and Guitar), Nick Mason (Drums), Roger Waters (Vocals and Bass), and Richard Wright (Vocals and Keyboard). Barrett was replaced by Gilmour in 1968. ...read more.
Pink Floyd were so much better than Queen. Lets break it down to prove it. In terms of vocal ability, I'm giving it to Freddie Mercury. So, Pink Floyd 0-1 Queen. Drumming, I'm giving it to Nick Mason. Pink Floyd 1-1 Queen. Guitar playing, David Gilmour by far! Pink Floyd 2-1 Queen. Base, Roger Waters. Pink Floyd 3-1 Queen. Songwriting, includes lyrics and music, Roger Waters/David Gilmour. While Bohemian Rhapsody is one of the greatest songs of all time, more Pink Floyd sings have more meaning, better lyrics, and better music than Queen songs. Pink Floyd 4-1 Queen. Album writing, Pink Floyd hands down. The Dark Side Of The Moon and The Wall are one of the best albums of all time. Pink Floyd 5-1 Queen. Piano/Keyboard playing, Richard Wright. Pink Floyd 6-1 Queen. In terms of sells, Pink Floyd sold 250 million units, while Queen sold 200 million. Pink Floyd 7-1 Queen. All Queen did was write radio friendly songs. Just because you hear their songs on the radio doesn't mean they're that ...more
Pink Floyd are absolutely great. While Queen wrote good singles, Pink Floyd wrote outstanding albums. The reason why this is not number one or two is because people don't listen to entire albums anymore. They base their answers on one or two singles. Yes, Queen does have more number one singles, but Pink Floyd has way more number one albums, being The Wall, Wish You Were Here, and The Dark Side Of The Moon, which, in my opinion, is the greatest album ever made. People just vote Queen because they know the songs We Will Rock You, Another One Bites The Dust, and Bohemian Rhapsody, which I do recognize is one of the greatest songs of all time, and I do love it. Yes, Queen does have the best voice, but Richard Wright, David Gilmour, and Roger Waters are far better musicians than Brain May, Roger Meddows Taylor, John Deacon. In my opinion, Pink Floyd and Led Zeppelin are better than Queen (although Queen are also excellent). Queen's music is just more commercial.
I can understand why people think Queen should be #1, they released some absolute gems, but Pink Floyd has many timeless masterpieces. How many times have you heard people say that Dark Side of the Moon is the best album ever? The Wall, Wish You Were Here, Meddle, Momentary Lapse of Reason, Piper at the Gates of Dawn, Ummagumma, and so many more albums caused Pink Floyd to get more interested in the fascination of progressive rock. And also, how do you think I got my username?
Pink Floyd has incredible, unique sound to music that most other bands don't have. Just listen to the songs "Have a Cigar" and "One of these Days" you'll see how unique Pink Floyd is to make songs that sound great not only with instruments, but the studio. The two songs I mentioned above will show what makes Floyd unique from other rock bands. I mean, I like Zeppelin, The Beatles, etc., but I don't think they beat Pink Floyd.
4
Black Sabbath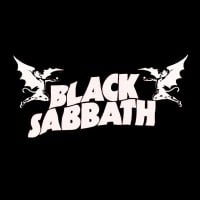 Black Sabbath were a Heavy Metal band formed in Birmingham, England in 1968 by guitarist and songwriter Tony Iommi, singer John "Ozzy" Osbourne, bassist and main lyricist Geezer Butler and drummer Bill Ward.

The band became mainstream after improving after their debut album got panned. In 1978, Osbourne was fired and replaced with former Rainbow vocalist Ronnie James Dio. Who went to release 2 albums before leaving in 1983, only for Osbourne to return in 1992. ...read more.
The best of the big 70's beasts and the most original. Where Zeppelin were ripping off every old blues player and their dogs, the stones were vanishing into a heroin fugue, deep purple were stuck in the 60's with sub par writing and production and the Who were mired in the follies of Pete Townshend, Black Sabbath laid down the blueprint for every metal band to come with 6 of the most original albums ever recorded and the grand master of heavy guitar Tony Iommi. When Sabbath crashed after Sabbotage, they left nothing on the table for anyone. They have never been matched by any other band ever, period, and all those who try are merely following along in their still churning wake.
This band most definitely deserves to be higher in this list, considering that they are the founders of the heavy metal genre.
Power and groove personified. !
This is easily the band that started ALL metal. Definitely better than the who, queen, eagles and others ranked higher.
That my son (11) and I (58) can enjoy together, makes Black Sabbath, for us, as good as it gets.
Mind you this list can be shuffled according to the mood of the day.
5
The Who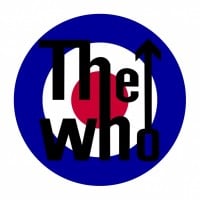 The Who is an English rock band formed in London, England in 1964. The most recognizable lineup was Roger Daltrey (lead vocals), Pete Townshend (guitar), John Entwistle (bass guitar), and Keith Moon (drums). They are best known for their live performances and hit songs Baba O'Riley, My Generation, and Won't Get Fooled Again. Some noted achievements were their rock operas, Tommy (album), Quadrophenia (album), and A Quick One, While He's Away (song). ...read more.
I can't believe the Who are less than 2. Maybe I'll give you Led Zeppelin at number one. MAYBE! But the seventies were the Who's prime. They released Who's Next in 1971 with Baba O'Riley, Won't Get Fooled Again, and seven other knockout songs. They also released Quadrophenia two years later, in 1973. This is their best album. It has The Real Me, 5:15. And Love Reign O'er Me on it, as well as 14 other songs that rock and kick ass. And the lyrics! Pete is truly a lyrical genius! And of course, the Who wouldn't be the who without the one of the best vocalists and rhythm sections ever known to rock music. Keith and John were incredible by themselves, and together, they filled in all the gaps during one of Pete's guitar solos. Sometimes you feel like there is something missing during a guitar solo when the singer is not singing, but not with the Who. And of course, Roger. Roger Daltrey has one of the best voices ever. I don't know how you can sing that intensely in a studio. He really got ...more
The Who, I love them so much! It's always sad to see that they are hardly noticed maybe because there were so many other great bands in this era. But this band had something that others didn't have - their music just moved you! If you just spare a day - no actually, you only need five minutes -, go on YouTube and listen to just one song that they've performed, you'd seriously realise that The Who is beyond what you can imagine about a band. Yes, they were only a band! But their music says more about them. You can't but just love them, I swear.
Definitely one of the best bands, deserves more significance on this list. The Who influenced hundreds of musicians and bought a whole new genre to music being one of the first bands to implement effects and non instrumental tones. With the crazy power of John Entwistle's mad bass playing skills, Keith Moons wild drumming skills, Pete Townshends amazing song writing technique, and Roger Daltreys powerhouse voice this was a band that truly influenced generations of musicians
I really think The Who were among the strongest bands of the 60s to carry on their work into the 70s, perhaps one of the only to still be relevant by the end of the decade. Certainly deserve their place in the top 5 and I personally would hold them at number 3.
6
AC/DC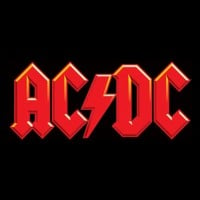 AC/DC are a Australian hard rock band, formed in November 1973 by brothers Malcolm and Angus Young, who continued as members until Malcolm's illness and departure in 2014 . They were fronted by Bon Scott until his untimely death due to alcohol poisoning in 1979, after which they hired Brian Johnson to front the band. Commonly referred to as a hard rock or blues rock band.
Ac/dc was THE hard rock band of the 70's. Just below Led Zeppelin. AC/DC was all about sex, drugs, and good music. When AC/DC played, audiences roared. Truly magnificent rock'n'roll band. They are hardcore and know the real meaning of rock.
The best live band ever each concert 150 minutes of pure joy! Also listen to 42 Decibel!
I think on the 'Dirty Deeds' album that's where they found their sound.
Heart and soul rock and roll will pump you up.
7
Aerosmith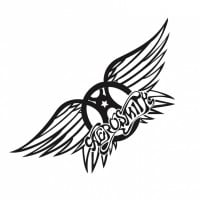 Aerosmith is an American rock band, sometimes referred to as "the Bad Boys from Boston" and "America's Greatest Rock and Roll Band".
Steven Tyler is my man! Still going strong, touring and raising hell. He filled many of my memories of college and hear an oldie it excites me like it did in cole! I love every album!
Aerosmith is a true hard rock band!. Aerosmith where influenced from artists such as Rolling Stones to the Yard Birds.
Awesome band, deserve to be higher, they were brilliant in the 70's and achieved arguably their best work, very good band.
Best most adaptable and appealing band ever! It's all about the rhythm and the have it in spades!
8
Deep Purple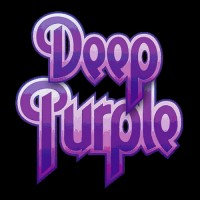 Deep Purple are an English rock band formed in Hertford in 1968. They are considered to be among the pioneers of heavy metal and modern hard rock, although their musical approach changed over the years. Originally formed as a progressive rock band, the band shifted to a heavier sound in 1970. Deep Purple, together with Led Zeppelin and Black Sabbath, have been referred to as the "unholy trinity of British hard rock and heavy metal in the early to mid-seventies". They were listed in the 1975 Guinness Book of World Records as "the globe's loudest band" for a 1972 concert at London's Rainbow Theatre, and have sold over 100 million albums worldwide. ...read more.
The most talented, creative, innovative, technical and advanced = THE BEST.
A band of masters. Ritchie Blackmore alone is a whole music universe.
Details:
The riff that rules all other riffs - Smoke on the water;
The solo that rules all other solos - Highway Star;
The screams that rule all other screams - Child in time;
The best band live - Live in Japan;
The most technical pioneers of hard rock and heavy metal;
The globe's loudest band of the 70s, officially listed in the 1975 Guinness Book of World Records.

Anything else for number 1?
The band had the best keyboard player (Jon Lord) and best guitarist (Ritchie Blackmore) plus a great drummer (Ian Paice). They have the all time best riff in Smoke On The Water and the 2 most underrated rock songs of all time, Space Truckin' and Highway Star. And I am not even a hard rock fan, I just like great music. Even if you are not a Deep Purple fan, you cannot argue with the facts.
This group branched out into powerful bands: Rainbow, Whitesnake, Black Country Communion, to name a few. Who hasn't been influenced by Ritchie Blackmore? Ask Slash, Randy Rhoads (RIP), Steve Vai, Joe Satriani, Yngwie.
Greatest group ever! The talents from this band are far and away better than any band before or since.
9
Rush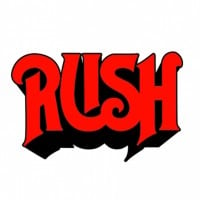 Rush was a Canadian progressive rock band that was formed in 1968. The band has had an iconic lineup since 1975, which included Neil Peart (Drums, Percussion), Geddy Lee (Vocals, Bass, Keyboards), and the guitarist, Alex Lifeson. Peart passed away after a 3 year battle with brain cancer in January of 2020. Because of this, Lee says there are no plans to keep the band going, so Rush is most likely defunct. The band has become one of the most well-known progressive rock bands in the world, with such albums as "2112", "Hemispheres" and "Moving Pictures". More than half of their albums have gone gold or platinum, as certified by the RIAA (Recording Industry Association Of America).
If anyone says that Rush is not one of the top ten rock bands of 70s they obviously have not listened to any of their songs from that decade. Both their self titled debut album and BOTH of their live albums are examples of rock in its purest form. These, along with their rock epics 2112 and Cygnus x-1 place them top 10 on any rock list.
Is there a 3 piece band that can produce the music of a 5 piece band with the precision Geddy, Neil, and Alex consistently achieved?

Additionally, the musical quality, content, and volume of music would push Rush higher on this list.
Rush is the most underrated and under appreciated band ever. In spite of this they've managed to thrive as a band and influence many, many other more popular up and comming bands.
I've seen Rush twice and they are the best band that I have ever heard in my life. I will miss seeing them and I hope them the best!
10
Eagles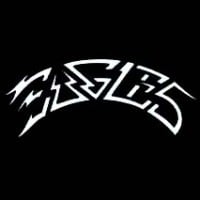 The Eagles are an American rock band formed in Los Angeles in 1971 by Glenn Frey, Don Henley, Bernie Leadon, and Randy Meisner.
They are the best. Tell me a group which can give us a country classic like Desperado, a superb disco-blues in One of these Nights and the might rock song Hotel California. Nobody in music history was is and will have the range like The Eagles. The Pink Floyd's, Led Zep, who, Rolling Stones just do not have the range of this music nor have they the Harmonies that the Eagles give us. For me, they are No: 1, then the others follow.
I am 15 now when I was younger I hated the eagles could not stand them then one day when I was 12I was listening to after the thrill is gone and I realised that that song was great. Then I started really listening to them and found out how talented of a band they were now the Eagles are my favourite band I love how on so many of there songs that Don Henley and Glen Frey will switch off on who sings lead. I just love that to me the eagles are NUMBER 1. And I agree should definitely be higher on this list
The eagles achieve impressive variety in their collection of songs. Hotel California is easily one of the best songs of all time. The rhythm, the singing, the amazing and beautiful lyrics, and the pure emotion and atmosphere are what make this one of the greatest, if not the greatest band of the 70s.
I listened to the Eagles everyday in the 80's and every song spoke to me. I still listen to them today as I find their songs very therapeutic and there's nothing like sitting with a good group of friends with a few bottles of liquor, the Eagles are we can put the world to rights. Karan Wilson
The Contenders
11
The Rolling Stones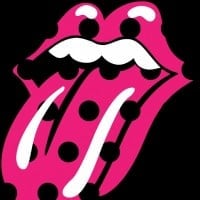 The Rolling Stones are an English rock band formed in London in 1962. The first settled line-up consisted of Brian Jones (guitar, harmonica), Ian Stewart (piano), Mick Jagger (lead vocals, harmonica), Keith Richards (guitar), Bill Wyman (bass) and Charlie Watts (drums). Their best works include songs like Paint it Black, Sympathy for the Devil, Satisfication (Which ranked no. 2 in The Rolling Stones Magazine's best songs of all time list). The Rolling Stones were inducted into the Rock and Roll Hall of Fame in 1989, and the UK Music Hall of Fame in 2004. In 2012, the band celebrated its 50th anniversary.
They're songs really get stuck in your head. It's mainly because the songs are repetitive, and they're also repetitive. They definitely deserve a number ten spot, if only for the mark they left in music history, but I feel like they were talented musicians that wasted some of their talent by writing songs that lacked a lot of meaning and were also repetitive.
I like all the bands on this list, but I honestly think that the stones deserve 2. I mean the stones are probably as influential as the Beatles. They made many great songs, it's pretty hard to not like the stones, I mean I like every song they ever made and released. Thanks!
There were certainly some great bands through the 60's, 70's and 80's but, nobody who has ever seen the Stones could vote for any of the Others as the Stones are one of the very best bands ever!
They definitely are one of the greatest bands of all time. I certainly believe that they deserve a higher place on this list, through their innovative songs and spiritual lyrics.
12
Fleetwood Mac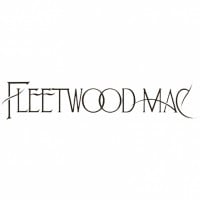 Fleetwood Mac are a British-American rock band formed in July 1967, in London. The band have sold more than 100 million records worldwide, making them one of the best-selling bands of all time.
Ah the Mac. Seriously talented and unique bunch but yes very repetitive after Rumours, trying to duplicate its success. Fortunately there was enough variety to continue to entertain. Tusk was brilliant. The Dance was great. Miserable tightwads of late doing world tour but no album releases or live recordings known of, due to piracy concerns. How innovative; what a concept. If everyone did the same there would be no more recorded music. Great job guys. Anyhow they should be in the top 5
Yes, I like their stuff with Stevie Nicks, but I also like their pre-Stevie albums as well. I always considered their album Penguin a classic from them and even though it is kind of a black sheep among their best albums, and I find Bob Welch's voice to be good as well. I think their best album with Stevie Nicks would be Tusk. So many classic songs on that album, and ended their classic 70s years with a bang. Let's just say I like both eras of the band.
Rumors was a pinnacle album back in the 70s, and you couldn't turn on any radio channel without hearing a track form that album. It really defined the middle portion of the 70s and went on to be perhaps one of the most well known and familiar albums of all time, with several top 10 hits and great rock songs one after the other.
Fleetwood Mac were best while they played the blues, before the female singer.
13
Yes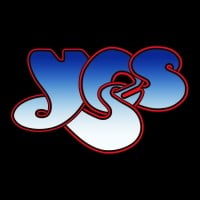 Yes is an English progressive rock band formed in 1968 by bassist Chris Squire and singer Jon Anderson. They first achieved success in the 1970s with a progressive, art and symphonic style of rock music. Their best known song is their 1971 hit "Roundabout" off of their album Fragile.
The average rock listener won't catch the magic that was 70s YES music, which is why they normally don't make generic top 10 lists and aren't considered by most to be mainstream. However, the construction of YES music is far superior to other bands due to their very complex arrangements and inspirational thematic elements. To truly appreciate this you have to listen close to tracks on albums such as The Yes Album, Fragile, and Close to the Edge, listen closely to hear what each individual musician is contributing and how they are interwoven (the average listener may not have the patience). While analyzing what they are doing, it is good to do so from the perspective of how difficult it would be to reproduce these efforts. YES members have always been the most proficient musicians. One other outstanding aspect of this band is that their messages were largely positive, not just pandering to teens who have always clamored for music that reflects an attitude of "Let's party" and "Drugs, ...more
The 70's are so long ago people just don't remember, plus 7-9 minute songs found little airplay until the advent of FM stations. Before the 70's AM played top 40 and FM played classical - mostly. I am not arguing who is best, etc. , but Yes has a plethora of works that last the test of time. They were one of the original Stadium Bands where nearly 130K showed up in Philly to watch their ethereal, Laser Light laden show. This was 1976! What was Iron Maiden (RU Kidding), Aerosmith and Deep Purple doing then? Hell, Peter Frampton - during the Frampton Comes Alive height - OPENED for Yes. They were individually unmatched musicians within the top 5 at any instrument and there music so inventive that they practically invented Progressive Rock. Not saying the "best" and in the recent years seem to be just out there for the buck, but not 46. 46? Really?
God I missed them in the round in the LA Forum, tremendous concerts where the entire stage slowly rotated 360 so there where no bad seats!

Yes, ELO, ELP, Pink Floyd (took my brother to the LA Wall tour, we still reminisce), Supertramp, music I grew up on when I was a DJ on campus radio in SoCal. Progressed on to following young bands such as Oingo Boingo (had a hand flyer from Elfman dressed in a dinosaur suit when they were the Mystic Knights of the Oingo Boingo) and Big Bad Voodoo Daddy when they were a garage band in Ventura. Sad to see the state of today's music.
What on earth are YES doing so low down this chart? Has the world gone MAD? Yes music will live on into history and be revered as the 1970s Stavinsky or Mozart (Perhaps! ). Sit down in a darkened room, put on your best headphones and listen to Awaken. Then again. I challenge anyone not to feel moved...or to feel blown away by the complexity and beauty of the composition. Listen to Close to the Edge...all of it. Enough said...
14
Lynyrd Skynyrd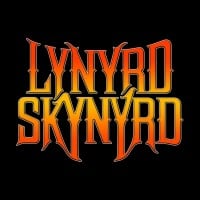 Lynyrd Skynyrd is an American rock band best known for popularizing the Southern rock genre during the 1970s They are known for songs like "Free Bird", "Sweet Home Alabama" and "Tuesdays Gone" .
Lynyrd Skynyrd simply is the '70s. You couldn't go anywhere without hearing Free Bird or Sweet Home Alabama on the radio. Also, in 1973 or '74, they went on tour with The Who, and critics said they blew The Who off stage. Then, in 1976, at the Knebworth Festival in The Rolling Stones' home country of England, they proceeded to blow the Stones off stage. Their live performances were unmatched due to the amazing power of Ronnie Van Zant's voice as he delivered his songs. Behind him, a perfect blend of triple-threat rocking guitars, a piano played like no other, and solid drums, bass, and backup vocals. Go back and listen to some of their songs, and you will hear three distinct-sounding guitars blended perfectly to make it sound insanely good. Lastly, listen to the lyrics. Ronnie Van Zant had the most creative lyrics of all time, and he never wrote them down. This man thought of whole songs while sitting on a couch, listening to band members playing riffs. No other songwriters did that ...more
Having been born and raised in Georgia, Skynyrd was and still is the band of the South. Timeless, great in concert, Ronnie wrote and sang to the people, real life lyrics, prophetic songs and the trio of screaming guitars sends shivers down my spine EVERY time I hear Simple Man, On the Hunt and never ever forget Free Bird. I have to wonder where would they be if that plane hadn't run out of fuel. Sadly, Gary Rossington is the last remaining original member. In his own words, he doesn't know anything else and continues to tour for Ronnie, Allen and Stevie. It doesn't get any more real than Lynyrd Skynyrd of the 70s with Ronnie Van Zant. Another iconic band with a catalog of songs that need to be heard. They are way more than Sweet Home Alabama, every album from the Muscle Shoals recordings to Street Survivors are outstanding.
Lynyrd Skynyrd is by far the very best band ever! They sold out every concert they ever did back in the 70,s. Ronnie Van Zant wrote the greatest rock song of all time freebird! Their songs to this day are in heavy rotation on the best rock radio stations not even the Beatles songs are this timeless! If not for the plane crash that decimated the band in 1977 who knows how far they would have went. long live the bird!
Simply the best. No competition, who was on top of the rock n roll business when the plane crash happened. Skynryd. I could name 20 good songs right now by them. Free bird, simple man, sweet home Alabama, I need you, gimme 3 steps, gimme back my bullets, that smell, four walls of raiford, the ballad of Curtis loew, call me the breeze, Saturday night special, Tuesdays gone, On the hunt, I ain't the one, don't ask me no questions, whiskey rock a roller, poison whiskey, all I can do is right about it, coming home, and swamp music. And that is coming from a 13 year old.
15
KISS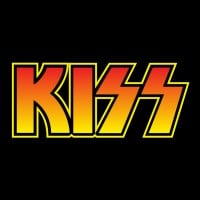 Kiss is an American hard rock band formed in New York City in January 1973 by Paul Stanley, Gene Simmons and the band's original manager, Lew Linet.
Nothing against any of the bands ranked ahead, they were very influential in there own ways but KISS was the face of 70's rock music. The makeup, pyro, and merchandise made them stand out and that's all some people give them credit for. Kiss was way more than that. They were four guys who could all write songs, sing, and play instruments very well. They also dabbled in several types of music genres. KISS, to me, is the most underrated musicians of all time. Sit and actually listen to any album they put out in this decade and I believe you will have a different aspect.
Kiss were as innovative as Elvis or Chuck Berry or The Beatles. Almost ALL live shows these days owe a debt to KISS for blazing the trail and showing the world what a live show should strive to be. Before KISS live shows were just lacking. Everything live today can be traced back to KISS. Lit logo behind the stage, pyro, raising platforms, fire, merchandising, wireless systems, sound systems, lighting systems, lasers, stage props, face paint, costumes, licensing, management. The list goes on and on. But most importantly, KISS' music can stand up to any 70s act out there. So many catchy hooks, sing along anthems, and great rock riffs. KISS are the most underrated band in history music- wise. KISS has left their mark on the face of rock n roll and almost every band today can trace certain elements of their band back to KISS somehow.
KISS was by far the most recognized band of the decade, with their stage show and merchandise. Their music was awesome to, playing anything from early metal to grunge to disco and pop. They influenced a large amount of 80s bands and are still influencing bands today.
KISS is awesome should be in top 5, they really know how to Rock N' Roll, Don't believe me just listen to hard luck woman and you will see what I mean, and they just put on a great show, they have sold almost as many records as the Beatles, That's awesome!
16
Rainbow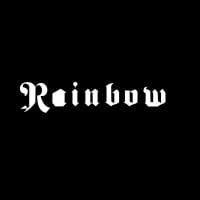 Rainbow are a British rock band led by guitarist Ritchie Blackmore from 1975 to 1984 and 1993 to 1997. They were originally established with Ronnie James Dio as the lead singer and lyricist. Rainbow were ranked No. 90 on VH1's 100 Greatest Artists of Hard Rock. The band has sold over 28 million albums worldwide. The band's early work primarily featured mystical lyrics with a neoclassical metal style.
I definitely think a guitarist like Ritchie Blackmore deserves to be mentioned here for more than one occasion. And long live zeppelin on their throne!
The best musicianship offered by the 70s in every respect: guitars, vocals, drumming, songwriting. A very creative and innovative band as they invented several metal subgenres currently very popular and respected. R.I.P. Dio!
People don't understand many things if they want to know Led Zeppelin is one music palagrisam,this band is underrated but the songs are having gret melodies much better one than Pink Floyd.Pink Floyd is nothing but effects. Its great Band.My favourite. It s not only Rising as an album it has great albums much better than Rising.
Ritchie is the best...
17
Van Halen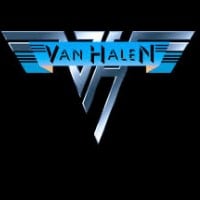 Van Halen was an American hard rock band formed in Pasadena, California, in 1972. From 1974 until 1985, the band consisted of guitarist Eddie Van Halen, vocalist David Lee Roth, drummer Alex Van Halen, and bassist Michael Anthony.
Even when they release their first album close to the 80s, in 1978 to be exact, it became one of the most successful album debut in all rock history and marks the beginning of a great rock bands ever.
18
The Ramones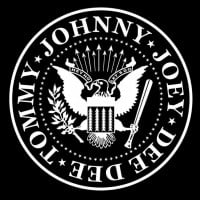 The Ramones were an American punk rock band that formed in the New York City neighborhood of Forest Hills, Queens, in 1974. They are often cited as the first band to define the punk rock sound.
Simple, fast and good. 15 minute songs?! No way! Average 2 minute good songs made some difference back there.
The Ramones should not be at 75 they deserve to be at number one!
19
Blue Oyster Cult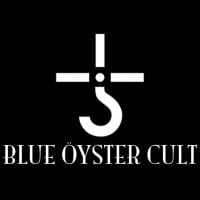 Blue Öyster Cult is an American rock band from Long Island, New York, whose most successful work includes the hard rock and heavy metal songs "(Don't Fear) The Reaper", "Godzilla" and "Burnin' for You".
Blue Oyster Cult should be in the top ten of any hard rock/metal list as they did both and more. Very experimental with great lyrics, way ahead of their time and has one of the best guitar players that ever came to the into the rock world, Buck Dharma. Go see them if you don't believe it, they put on excellent live shows.
The harmony of their melodies is unique... no other band has so many great songs as Blue Oyster Cult have! Certainly the most underestimated band of all the times... or actually maybe not that much since we human hardly appreciate great things!
Criminally underrated band. So many overlooked songs that are amazing! I have no idea why no one bothers to explore this band any further than 'Don't Fear the Reaper', because it's a true shame.
Deepest catalog of any band of their era. They remain unique over the decades and the musicianship and songwriting exceeds nearly all other American bands of the 70s!
20
The Police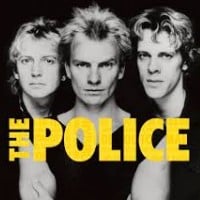 The Police were an English rock band formed in London in 1977. For the majority of their history, the band consisted of Sting, Andy Summers and Stewart Copeland. They are most known for their songs "Message In A Bottle", "Don't Stand So Close To Me", "Every Little Thing She Does Is Magic", "Roxanne", And "Every Breath You Take" .
The Police are very underrated in my opinion. They made a song about a guy stalking a Woman, that made number 1 on the billboard top 100 chart, that was there for 8 WEEKS. I don't think many bands can do that. And if you need one more piece of evidence, there in the rock and roll hall of fame. Nice.
21
The Cars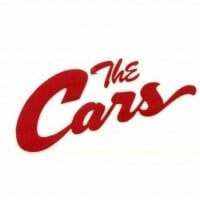 The Cars were an American rock band that emerged from the new wave scene in the late 1970s. The band originated in Boston, Massachusetts in 1976, with singer, rhythm guitarist and songwriter Ric Ocasek, singer and bassist Benjamin Orr, lead guitarist Elliot Easton, keyboardist Greg Hawkes and drummer David Robinson.
I have to agree with the other statement, that they are overlooked. Every top rock band list I have ever seen has them ranked low. There first album was basically a greatest hits compilation and they had many more hits after that. They should easily be top 10.
I can't believe I actually had to add this band! The Cars were great. Let's go, just what I needed, moving in stereo, my best friend's girl, they were a really phenomenal band.
Definitely a top 10 band. Great unique sound that doesn't age.
Moving in Stereo-All Mixed Up. Nothing more needs said!
22
Creedence Clearwater Revival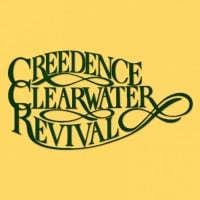 Creedence Clearwater Revival, often shortened to Creedence and abbreviated as CCR, was an American rock band active in the late 1960s and early 1970s.
What could they have done if they survived? Listen to them loud abd in high quality. Inspiring. John Fogerty basically divorced his band and went on to sing in a band using his own name. Some feel he was even better after that but I can't see it. Maybe I need to listen to more. Get everything CCR you can even live. If your sound quality is lacking, go and buy yourself a good CD compilation remastered. Worth it. And get good speakers or headphones.
They created one of the most unique sounds of the era in such a limited time span-- they were together for 5 years! The volume and quality of music produced by them in such a small amount of time is virtually unparalleled.
Probably a top ten band of the seventies. They have delivered some real classics. Fogerty is one of the greatest frontmen of all time not only for his voice but for his amazing song writing skills.
All their albums are listenable in their totality. Which is more than you can about some 70s groups albums.
23
Foreigner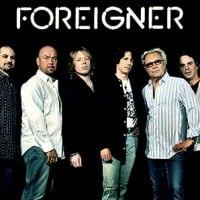 Foreigner is a British-American arena rock band, originally formed in New York City in 1976 by veteran English musician Mick Jones and fellow Briton and ex-King Crimson member Ian McDonald along with American vocalist Lou Gramm.
Come on now... Some of the best ballads and hottest rock songs ever! Feels like the first time, Cold as Ice, Hot Blooded, Double Vision, Juke Box Hero, Urgent, Waiting for a Girl like You! The list goes on and on!
The problem with this rating system is the age of the voter... Come on now is absolutely right... They are one of the best bands of all time... All songs listed below were HUGE hits!
One of my favorite bands of the 70's. We went to one of there shows in 2015 in Oak Ridge, TN. I was very disappointed. They only played 4 of their classic hits.
The songs the have are amazing, and are even better in acoustic, like seriously. BYW the age of the voter doesn't matter as much as the taste. I'm a high schooler that loves bands like foreigner, boston, don mcclean, poison and much more.
24
Boston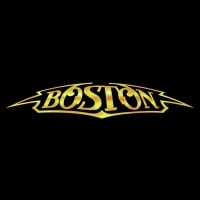 Boston is an American rock band from Boston, Massachusetts, that achieved their most notable successes during the 1970s and 1980s.
A lot of people just listen to more than a feeling and then call it a one hot wonder, but if you have ever listened to Peace of Mind or Foreplay/Long Time, you would probably have rated this band higher, I dare all of you to listen to those two other songs and then vote.
This band is awesome it doesn't deserve to be this low. Boston has one of the best guritarist and the best singer and also the rest of the band is good, but when they play together they create a whole different sound.
MOST of the bands beating Boston are bands that formed VERY late in the decade and did NOT get popular until the 1980's! It really makes no sense to me.
Pure musical and technical geniuses in every sense of the word. Tom scholz's mastery of guitar and studio mixing were phenominal, and Brad Delp had one of the widest ranges of any singer. Very overlooked band these days, but huge back then!
25
The Clash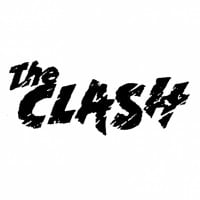 The Clash were an English punk rock band that formed in 1976 as part of the original wave of British punk.
The Only band that matters and in my opinion the greatest band who ever lived. Sure they aren't the best singers, but man did they make up for it with great songs, extremely ambitious albums, the widest variety of music sound wise of any band ever, and just straight up attitude. Their songs may have gotten a little too political at times but most of their songs are either still relevant or easy to understand what the world was going through at the time. They only had one bad album and that is because Mick Jones was fired. This band is awesome and deserves more credit. Honorable Mentions: The Who, and The Ramones.
Underrated for Joe Strummer's and Mic Jones's contribution to modern rock, the Clash definitely deserve to be higher on this list.
44? This is a crime. The Clash is and always will be the only band that matters. They deserve to be at least in the top 5.
London Calling ranks amongst the best albums in history.
PSearch List