Best Alpine Skiers
raich
The Top Ten
1
Frida Hansdotter
Been following Frida since 2004.
She is an attractive young lady.
I wish her nothing but the best when she retires in a few weeks,
She is so cool, and she is an Olympic gold medalist.
2
Ingemar Stenmark
Unbeatable for nearly a decade
More dominant than anyone. Was not allowed to participate in the '84 Olymics (a season when he had had 7 WC-wins). Still, 2 olympic gold medals, 3 world championships, 86 WC wins ( Maier is 2nd with 54... ).
When I grew up & went to school in the 70's - the only time we were allowed to watch T.V. during school hours was when Ingmar Stenmark was racing. I think most of Sweden was at a stand still. He could beat the opposition by seconds sometimes in stead of hundreds of a second.
Looking back from our perspectave je was the Benny Raich of his day finishing second in the Overall 6 times 5 consecutive. Missing glartiling from this lisr is 5 times Overall Marc Giardelli and 4 time Overall Permin Zurbriggen both who battled for the Overall for 8 consecutive years.
V 33 Comments
3
Marcel Hirscher
The best skier the world has ever seen!
Now 8 years in a row!
I love this dude he's amazing and my idol
the best
V 19 Comments
4
Ivica Kostelić
Great skiier and great guy but this is way too high for him. A true 1 event specialist mostly and no Olympic Gold. - feisty37
One of the best technicians in the world! And the best athlete-musician ever ;)
You must be kidding... this guy should not be event in the top 20... and no comments on the way he is managing the end of his career! Good skier and stop - FISI50
Best best best
V 7 Comments
5
Bode Miller
He's highly skilled, unconventional and very daring - do, plus independently minded... -That makes Bode Miller the champion in my eyes!
Incredible! Awesome to watch! And I don't ski!?
He's just an amazing skier. He loves the mountain and he adores skiing. Bode is incredible and he is always ready to do something strange and dangerous - for example one foot skiing in Lake Louse.
Fun skier to watch as he has personality.
V 14 Comments
6
Kjetil Andre Aamodt
Aamodt became the first male alpine skier to win four gold medals in the Olympics, and is one of only 5 male alpine skiers to have won a World Cup race in all five disciplines.
The best ever
I voted him since he is the best! Best skiier ever, especialy from Norway.
Are you serious? He crushes the competition. More olympic and world cup gold medals than any competitor.
V 7 Comments
7
Aksel Lund Svindal
Great skier and great guy.
The most talented by far! Had it not been for his injuries he would have stayed great in giant slalom and combined too. - morrislawes
Love him, hope he continues skiing longer. - quackerpacker
Best downhill and Super G skiier ever! In his prime great in giant slalom and combined too. - quackerpacker
V 9 Comments
8
Alberto Tomba
Brought character to skiing
Fantastic abilities in both slalom and giant slalom, 5 olympic gold medals, 50 total world cup wins, and only alpine male skier to have won at least one world cup race per year for 11 consecutive seasons
Only the best
When he was on the line, alpine ski in Italy (and not only there) was almost more important than football! The Sanremo Festival 1988 (the most important music festival) stopped for allowing the people to follow his race in slalom at Calgary Olympics! And he won, of course! A real phenomenon with a fantastic talent, simply exciting!
V 9 Comments
9
Franz Klammer
Best Ever
Without question the best skier of his time. He was the first skier to put real fire on the slopes, a bit like Bode Miller does today. But overall, Klammer deserves the top spot for all time greats in this dangerous and compelling sport. Bode can quite happily accept 2nd place!
For me Franz Klammer epitomises what downhill skiing is all about.
His record speaks for itself - but the run at Innsbruck in 1976 to win Olympic gold took literally death-defying courage. One of the pinnacles of sporting ahievement in any field.
V 11 Comments
10
Hermann Maier
Daring devil.
He would find a line that no one else dared to to take, and hold it through the finish. One of the strongest skiers ever.
Just a real legend! Give him credit for his way back after is accident too!
He is maybe the best super-g skier. He had a terrible car accident -
V 10 Comments
The Newcomers
? Alexis Pinturault
The Contenders
11
Lindsey Vonn
Um, excuse me! This gal should be number one! The most decorated skier of all time, breaking so many records. She is legendary.
She is so strong and such a good skier
The best ever, man or women. Not even a question. - feisty37
She is amazing skier, takes risks and made so many comebacks after injuries. She is an inspiration to all skiers and athletes.
V 13 Comments
12
Pirmin Zurbriggen
He is all-round skier, best his discipline was downhill and super-g, but he was also good in slalom and giant slalom. -
I think Pirmin, together with Mark, Ingemar, Toni, Gustav and maybe Alberto represented the top 5 skiers in history... - FISI50
Best all round skier
So smooth like a hot butter knife through butter.
V 3 Comments
13
Tina Maze
Should be higher since she is probably the most versatile ever. Remember in 2013 she could have won the World Cup for that season in all 6 discipline. Had the last downhill not been cancelled and Shifferin not had an incredible 2nd half of her 2nd slalom run of the world cup finale to come from over a second down on Maze, she does win all 6 that season. - feisty37
So much talent in that pint sized little body. Amazing competitor!
Great skiier! Great in all the events which is rare. Even some of the ones who have won in every discipline aren't truly great in each, but she is.
Such a talented!
V 5 Comments
14
Mikaela Shiffrin
Best win ratios, of any racer ever, in total starts, top 3 podiums, top 10 placements. Her perfect combination of strength, balance, reflexes and skiing IQ allows her to make going fast on skis look SO EASY. Simple the "GOAT"
She is the best ever, records don't lie.
My idol she is the best skier I ever saw
Mikaela Shiffrin Is The Best Skier I Ever Saw!
V 6 Comments
15
Jean-Claude Killy
In his day. Untouchable.
3 Olympic Golds in each of the disciplines in Grenoble 68.
You can't compare eras so I don't.
And his post ski career is far beyond what any other top level skier has ever accomplished.
Watched this guy on ABC Sports Wide World of Sports ski in numerous events. ALWAYS destroyed the competition. He was fearless. The more pressure there was the faster he skied. THE BEST OF ALL TIME.
Absolutely best of all time.
GOAT of downhill all-around.
V 7 Comments
16
Marc Girardelli
Best Skier because he didn't have a big association backing him up thru out his career. The ösv deemed him not good enough to be a pro skier so he decided to race for Luxembourg. His trainer staff consisted out of his dad. Pure talent who did it all himself.
he's the only one which won a world cup in all the alpine sky categories (slalom, giant, superG, downhill).
Would place him second to Stenmark on his record, but above as overall racer of all time.
For this guy only bad thing that he had a few injury -
V 4 Comments
17
Benjamin Raich
He is really great skier, perfect technician, he is fantastic in slalom, giant slalom and combination, he is very good in super-g and not bad in downhill. -
18
Didier Cuche
Best downhill skier. Really appreciated by all others skiers.
He is the best downhill skier of all times
Stayed on top for such a long time. The best
Best ever
V 2 Comments
19
Gustav Thoni
One of the most complete skier ever lived.
The most technical skier ever lived.
Fantastic memories... his battles against Ingemar represent the history of skiing! - FISI50
Most complete of alls
20
Lasse Kjus
He won medals (2 gold and 3 silver) in every event in the world championship in Vail in 1999
He and Kjetil Andre Aamåt is one of the greatest of all time
5 medals in one world championeship, no one will ever copy that.
Medals inn all 5 diciplines in world championship in 1999. Best single championship result. together with aamodt, he was always to be counted for in all diciplines for more than a decade.
21
Stein Eriksen
cool
Perhaps the first, and longest-lasting "ski god / star! "
Ski it like Stein baby
22
Janica Kostelić
She is best world skier of all time.
The Olympics' most medaled female skier with four Olympic Gold and two Silver medals (across the 2002 Salt Lake City and 2006 Turin Games), plus five World Championship Gold medals, three Overall World Cup titles and three Slalom titles, Kostelić burst onto the World Cup tour in Park City at just 16-years-old.
She was 25 years-old when she ended her career in 2007.
23
Henrik Kristoffersen
"An absolute beast of nature"
24
Steve Podborski
Superb skier in downhill for size
25
Ted Ligety
The best technique ever! He skis like poetry!
Fantastic technique, best present skier!
He deserves higher go usa
The best skier to date
V 1 Comment
26 Kalle Palander
27
Toni Sailer
7 gold medals in 2 competitions (1956 - 1958). Stopped at age 23.

Nobody has beaten him. The best ever. I can't understand you forgot him in the list.
Hell yeah on wood skis, leather boots, cable bindings...and he skied the toughest places.
Sailer and Killy should be 1 and 2
This guy dominated all alpine skiing disciplines and won gold at all disciplines well before Killy. And by far, not barely, like Killy.
V 1 Comment
28
Karl Schranz
Freaky fearless risk taker and at his best, unbeatable
Amazing skier, kept out of Chamonix Olympics on ridiculous charge. At least in same league as JC Killy
29
Josef "Pepi" Stiegler
"The Meister" may not have had the glamorous career of Stein, Sailer, Kidd, or Killy, but he shaped a generation of skiers--and ski instructors--through his 30+ year career as Director of the Jackson Hole Ski School!
go use
Absolutely He and Killy and Zurbriggen are the finest skiers I ever saw! Bar None!
I've skied for forty eight years, seen skiing go from bear trap bindings, wood skies and edges and bamboo poles to cables and leather lace up boots...Head 360's and Killy 800's
etc, etc, 'Hotdog' skiing...bla bla bla
The invention of the snowboard and
the rise of the 'Rad Dude' and with them, the failing of Manners and
Class. The invention of 'Fat Skies' etc, etc, etc! Dude!
But I have Never seen better skiing than demonstrated by those three!
No doubt about it.
Sincerely
Goonerd KK Oloff
p.s. You don't have to have 'Fat' skies to ski powder well.
30 Alf Engen
31
Tyler Walker
Tyler is the man!
More WC medals than the rest of the US Team in 2014-15 and 2015-16. Three X-games golds. Arctic Man winner. Absolutely fantastic!
32
Deborah Compagnoni
Three Olympic Gold medals in 3 consecutive Olympics!
33
Roni Remme
Really awesome
34 Wendy Holdener
35
Spider Sabich
The Best
36 Tina Weirather
37
Kiley McKinnon
She is so awesome
38
Steven Nyman
A truly amazing skier if he would stop hurting his knee, I mean 2 years in a row 364 days apart
39 Maria Höfl-Riesch
40
Ester Ledecka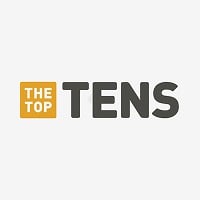 Faster and faster...
BAdd New Item