Top Ten Philippine Basketball Association Players
The Top Ten
1
James Yap
He is a great player. Even though he is facing a lot of controversies, he still manages to play good. He is a good father also, I believe that his son will be so proud ho him. I appreciate his determination to fight for his son. I hope Kris would really see how good James is. Good luck to all of your games, and I wish that you will always win in all of your games.
He's very humble and whatever suffering he experienced still he remains quiet to give respect. His devotion to his craft is amazingly great in every games he's into it 100%... More strength, endurance, agility and unstoppable shooting powers. The BIG GAMES.
James yap is the Philippine greatest basketball player ever... He is a shooting guard who is capable of playing the small forward position. He is considered one of the most complete players in the PBA...
He's the best and he will always be the best. A good role model for the youth and always humble on and off the court. Not everyone with such prominence and stardom stays humble like he does.
2
Mark Caguioa
I'm not a big fan of basketball but since a saw how Mark and Jayjay do the magic for Ginebra on those glorious days I started loving it. And up to now the fast and the furious is the best tandem for me. Even if the prime of their careers had passed we can't deny how big the contribution they have made for the league.
He's indeed the greatest player of today's generation.. He can play defense, offense and all... He can influence his teammates with his never say die spirit
Mark the spark is the heart of the court...
He is fantastic. He has the never say die spirit, and I believe he's the true FACE of the PBA
3
Jimmy Alapag
He has been the heart of Filipinos during the FIBA Asia and world cup for being the team captain. He showed in the game how Filipinos fight till the end. #PUSO
Mighty mouse is the best point guard in the country,.. Proven in pba and even internationally,..
Best example of greatestt PBA player.. Know his role.. Unselfishness plays and great mind to be a team captain
He's my idol in pba... He can deal in 3-point shots... He is the best point guard ni the country...
4
Jayjay Helterbrand
It's because God is always with Him. Every shot has a Good News. One of the best PG in the PBA and has a great basketball I.Q. and leadership. Before Yeo or Baguio, "The Fast" was the one who made the fans really enjoy watching PBA because of those acrobatic shots and still able to make it through. He may be past his prime, but definitely he is still able to deliver those shots.. Jj13 no. 1!
He is the best. because he can do anything especially on 3 point shots and assists. So, go idol jay-jay!
I love jayjay...hot inside the court
5
Cyrus Baguio
Because of his amazing moves, the award which is sportsmanship which is one of the important award and his humility
The king of different highlights!
A great skywalker with the ability to entertain basketball fans
6
Robert Jaworski
BIG J no need for intro. He's the best he give his spirit and soul every time he played. Came from rag to reiches. That's why he knows the masses. There will never be another robert kjaworski.
He is the most popular basketball player in the history of basketball in the Philippines. PBA become famous because of Jaworski and without him GINEBRA will not become the heart and soul of millions PBA fans in the world
Legendary! One word is enough to explain his game
7
Alvin Patrimonio
if you say Michael Jordan in NBA I can say also Alvin Patrimonio in PBA, He is only the player who stick in one team because of his leadership and "LION HEART" performance in every night of the game and he leads the team into several championship..
The Captain, no explanation needed! 4 time MVP in 1 decade! That's hard to beat!
Alvin for me is the best among his co players in his time.. He is my idol at all time, a four time mvp.
Alvin patrimonio yeah
8
Dondon Hontiveros
If he's hands was on fire, it's hard to stop him from shooting beyond the arc! His quick and unpredictable 3 pointer jump shots made him a feared player in the court. When he's cold don't his brilliant defense makes him more respected than other point or shooting guards.
He is my IDOL since MBA time... I hope and pray that when he come back to play this coming Sunday, he can help the team to win through his defense and offense.
Coaching Material: Vocal and has the ability of a Captain.
All Rounder : Inside and Out Treat. Gives head aches to its opossing team (Sample to Coach Yeng) ahehe...
Still dangerous in outside more than a decade
Multiple all star and multiple rp squad.
9
Allan Caidic
Allan Caidic is Allan Caidic and no one compared him among PBA players from past and present.
The greatest shooter the country has ever produced. Period.
No PBA players can break the record of Allan the Trigger Man Caidic. He's my favorite PBA player among all...
Greatest shooter of all time not really the greatest player but among the top 5
10 LA Tenorio
The Contenders
11
Marc Pingris
The best defensive players, Marc Pingris.
Go Marc Pingris! We will support you
He is so handsome and good player.
12
Greg Slaughter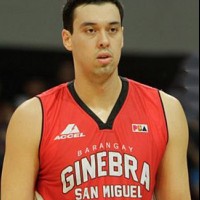 Born: May 19, 1988 (age 28), Cleveland, Ohio, United States
Height: 2.13 m
Weight: 117 kg
Position: Center
Pro career: 2013
Education: Ateneo de Manila University, University of the Visayas
The best Basketball player for me..
He is good in 3 points
13
Vergel Meneses
Vergel is an unstoppable player, especially in isolation play. He has a terrific eye for the open man. He is a great team captain. His dunks during his first 2 years in pba were sick. He is probably the most talented player who ever played the league.
He is the greatest player who ever played in the pba. His moves is so beautiful to look at, indeed very smooth and so elegant. Vergel meneses you are the great. I really miss all your moves in the court.
14
Arwind Santos
.. Arwind santos is the best.. He's so humble, he don't think about his own award he always play as a team.. For him the win of the team is much more important than he's own awards as long as he plays hard for the team.. Go go arwind.. you will always be my MVP..
The great moves quite similar to EL Presidente Ramon Fernandez, not to mention his MVP's awards.. Of course his character, his sharpness and his lovely side moves attempt leading to great points.. And he's kinda handsome
Except for being good looking, he also kind and humble.
He is the best right now! Period!
15
Calvin Abueva
The best again. In his 3rd season. two 20/20 in a a body with 6'1 in height in just 1 conference that still ongoing
WOW!
All energy and heart plus willingness to win..
He gave an all out game every time he played.
He's great but cocky sometimes. No humility.
16
Ramon Fernandez
Greatest filipino basketball player who ever lived. Who else can play like an elite point guard eventhough his natural position is a center?... What an icon! There will never be another one like him... PBA should retire both of his # Jerseys...
The greatest player ever enter the PBA the el presidente of the pba the pride of leytenos!
17
Johnny Abarrientos
Honestly I never like basketball, until I heard the name Johnny Abarrientos. He proves to me that basketball is interesting and full of excitement. I remember during our high school days he is always the topic of every basketball fanatic and the PBA those days is much more better to see it in action or on T.V. screens live unlike now most of the viewers rather play it in video games or just click to you tube to watch PBA games. which means the PBA of the 90's are more interesting and exciting to watch compared to the PBA of today. All the people of different ages and levels of life are in one voice PBA. and Johnny Abarrientos is one of the most watch player not only by Filipinos but also around the world specially NBA players.
I never watch any sports but in order to stop my father from switching the channels, I need to find a way. I really hated when its game time because everyone is watching and the next day talking about it, not only in our neighborhood, also in school, streets and even in the market. One team and one name is popular, the team of jaworski which is Ginebra is the crowds favorite while Johnny Abarrientos is the inspiration of all who loves to play basketball of all ages and most specially those who are short in height. So the first sport I watch was pba and first player who made a goal was Johnny Abarrientos. What really catches my eyes was he never hesitate to drive underneath the basket knowing that all the defenders are going towards him, from that time on he will forever be my beat being the best point guard of all time. As we all know Johnnyy Abarrientos dominated his era with flying colors. He is in deed the best point guard of all ages, of all time and of all generations. He almost ...more
Another thing about Johnny Abarrientos he is also one of the reasson why people watch pba even the well known actors and actresses of philippine T.V. are excited to watch pba in action. because he proves to everyone that even he is short he can match well againts the giants of pba. He is known not only in the Philippines but also around the world even the NBA superstars.
Almost made it to the NBA. He deserves to be in Top 5 or even in Top 3.
18
Peter June Simon
He must be in top 2 because of his energy that we saw every time he play and more energetic than other... he is a good example to the young star
Pj is a very humble player no yabang moments every time he throws a ball, no reaction that's why I like him... Well mannered player.
I like he move on the court... Good in three points shot, inside or outsides... Very good in free throw
We he needed by the team he always there to give them a good fight.
19
Gabe Norwood
He is the best player who can play multiple position.
And always creates mismatches!
My idol is one of the best in terms of defense PUSO!
Gabe has a good defense
20 Ricardo Brown
21 Gary David
22
Asi Taulava
Still playing well even it's already his mid 40's. Not every players in the world can do that.
Asi taulava is the best for me because he is a good blocker and rebounder
23 Kenneth Duremdes
24
Bonel Balingit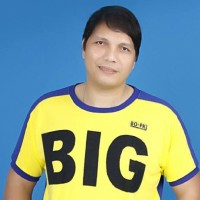 25
Arnie Tuadles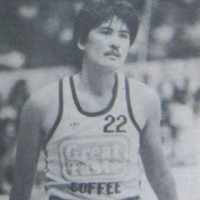 PSearch List