Best Australian Bands
biscuits
The Top Ten
1
AC/DC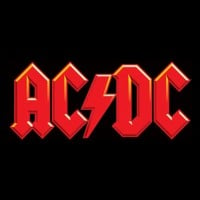 AC/DC are a Australian hard rock band, formed in November 1973 by brothers Malcolm and Angus Young, who continued as members until Malcolm's illness and departure in 2014 . They were fronted by Bon Scott until his untimely death due to alcohol poisoning in 1979, after which they hired Brian Johnson ...read more.
AC/DC's 1980 album Back In Black currently stands at the #2 all-time highest selling albums... Ever. Being that the #1 spot is occupied by an American, I would say this is good enough reason to convince anyone AC/DC is Australia's #1 band... Oh, they are also in the record books as Australia's #1 export, never fallen into the "where are they now" category, never had an album that didn't produce two or 3 chart makers, let alone have never had an album go out of print that became impossible to find for a while. Not to mention, not many bands could compete with having created so many memorable and classic rock anthems and riffs. Even Deep Purple only have TWO of those, and most people don't even know Black Knight without hearing it.
Who are INXS? AC/DC are like the only good Australian band and they are incredible. No wonder they have 16% voted. They were actually successful.
Yep. They're number 1 ozzie band. And they are still going strong.
AC/DC are easily the best band to come out of Australia saw them live in Melbourne last february and there is nothing like it they are just simply amazing
72 Comments
2
INXS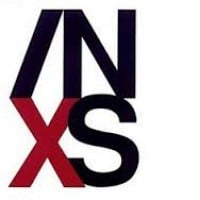 INXS were an Australian rock and pop band, formed as The Farriss Brothers in 1977 in Sydney, New South Wales.
I Highly agree... their music mix of POP/FUNK/R&B/ROCK genres reached the most tastes of all music lovers worldwide and MH had one of the top 5 Rock Vocal ranges ever... I love AC/DC but have to categorize them as Hard/Heavy Metal Rock. For all that, I would have to put INXS at # 1!
What's great about INXS is that they literally did not stick to any plans. Michael Hutchence was fearless. He was such a ballzy, provocative, unhooked frontman.
Australia's answer to The Doors
The best
76 Comments
3
Cold Chisel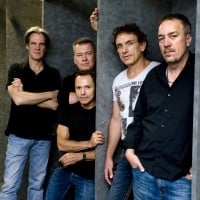 Cold Chisel are an Australian pub rock band, which formed in Adelaide in 1973 by mainstay members Ian Moss on guitar and vocals, Steve Prestwich on drums and Don Walker on piano and keyboards.
You have Cold Chisel WAY down the list from their rightful place in the top 5 when they are Australian Rock Royalty. It's like listing Led Zeppelin below Oasis on a British list. I mean what? This is a band that crosses generations with hit after hit. Even if you don't like them, you gotta be impressed with the song writing and amazing vocals of young Jimmy Barnes. This list loses all credibility with Cold Chisel down this low. Just go see a whole crowd of young kids raise their glass in the air and sing an entire Chisel song regardless of whether they own a single album.
BEST AUSTRALIAN BAND OF ALL TIME! Crowded House is a New Zealand band, NOT an Australian band.
Absolute joke leaving chisel out of the top 10 let alone the top 5, I mean these dudes were just so real and everything Australian culture is about, absolute legends and the voice of barnes is something that no country or other band will ever have, the uniqueness of this great aussie pub rock band is something that no body will ever be able to compare to, again absolute joke leaving them out of the top 10!
If they aren't the best band Australia has produced, they're a close second to AC/DC... which is only because of worldwide popularity. Easily better than INXS and Crowded House, they are the definitive Aussie Rock band with most of their music being very cultural and nationally relevant. International fame is the one thing they lack, and should this list be judged on that? - paulvroc
44 Comments
4
Crowded House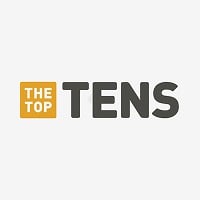 "Neil Finn is our Paul McCartney" - hahaaha! You wish! He's way out of his depth when it comes to comparing him with Sir Paul McCartney. There's nothing interesting about Crowded House's music at all AND for heaven's sake, they're NOT an Australian band!
Crowded House is a NEW ZEALAND BAND, not an Australian band. NEW ZEALAND IS NOT PART OF AUSTRALIA! It ain't rocket science.
If you take personal bias aside and take a band on a song-by-song basis, then no one comes even close to Crowded House. Sure ACDC are an amazing rock band, Chisel have produced some power ballads, but Crowded House are the masters when it comes to writing a perfect song. Track for track of every album (pre reunion and latter efforts) is amazing. The combination of both Finn brothers on "Woodface" was huge and I do not think there is a single singer/songwriter to come out of Australia / New Zealand with the talent of Neil Finn. He and the band are amazing. They are without a doubt number 1.
THE MOST BORING BAND ON THE PLANET & IT'S A NEW ZEALAND BAND!
Although some of the members were from New Zealand, they were formed and based out of Australia, so yes they qualify as an Australian band. - jrodz
25 Comments
5
Bee Gees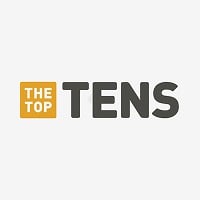 The Bee Gees were a pop music group formed in 1958. Their line-up consisted of brothers Barry, Robin and Maurice Gibb.
An absolutely brilliant band but he Bee Gees were a BRITISH BAND! Sure, they lived in Australia for a few years & then they returned to the UK where they were born, so people can't claim them as being Australian.
One of the best bands ever. I always love their songs. They were one of the best musicians in their time. One of my dreams is being in one of their live concerts will never come true!
Undoubtedly they cut their teeth here got the platform to start off and frankly acknowledge that in their successful careers - in fact they are the best export of music out of Australia gaining critical acclaim on a global scale and renewed respect and due recognition for their melodies harmonies songwriting and production. All three brothers together contributed uniquely and together were magic! Barry and the late Robin and Maurice deserve their part in history as one of the greatests bands of all time. Be interesting to count all records sold that have been written and recorded by other artists.
Bee Gees are definitely an excellent music group, but whether they are classed as Australian I always ponder - yes they did live in Australia for a few years and started their career hear, many still question their true nationality.
28 Comments
6
Midnight Oil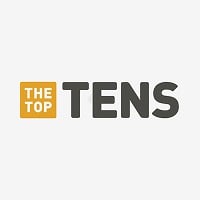 Midnight Oil are an Australian rock band, who originally performed as Farm from 1972 with drummer Rob Hirst, bass guitarist Andrew James and keyboard player/lead guitarist Jim Moginie.
A real Australian Band!
Incredible musicians and music.
No other band is in their league
Then there is the live act.
I am so glad I got to take my kids to watch them live, my oldest said "I knew they were going to be good but had no idea they were going to be that good"
Not only the best band from Australia, the best band of all time. Their music is the most compelling I've ever heard, even years after they officially packed it in. Never seems to age or be less than totally relevant and powerful. Couldn't pick a best album - at least six could fill that spot, and best song? Forget it, too many to count. Greatness is not based on popularity, it's based on greatness, and Midnight Oil are the greatest.
Strongly think this band should be listed higher. A band can only be judged in its own time frame. Midnight Oil was hugely important in its time, and references to it and its songs are still being made in political and social circles.
37 Comments
7
Little River Band
Everybody's written about their songs, lyrics and muscianship... But for me they are well up there with CSNY and S&G as proponents of harmony singing. Simply flawless.
Nothing beats them.. My girlfriend is Aussie and she loves them as much as I do..
I was in the army in the late 70s. I have only good memories of the hits the band had in those days.
Simple the best blend of songwriting and well crafted musicianship, production and performance. Unbeatable
10 Comments
8
Jet
Jet honestly got me back into music. every other artist just has the same tune and melody. Jet is something you can totally rock out to. Way too underrated!
Jet one of the greatest bands on all time.. Please come back to the UK soon.
So underrated... JET are one of the best rock bands out today!
Love them Jet please lets get it back together even if just for one more gig
10 Comments
9
Men At Work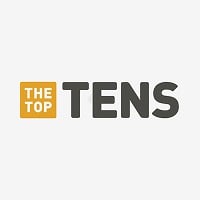 Men at Work are an Australian rock/pop band formed in Sydney. The group is most famous for their hit, "Land Down Under"
Its men at work
All time best Australian Band Ever! They made Australia visible and popular to us "yanks" from the U.S. I absolutely loved this band and saw them twice when they came to the states and later got to actually meet Colin Hay up close and in person and shake his hand and get a photo with him! He is hilariously funny!

Totally agree that this band should be at the top of this post!
Down under was the best song, it was on kangaroo jack my favorite movie.
I'm from Canada, and honestly, if I can say that, it's because they were REALLY famous all over! Man, it cannot be that low on this list; please fix it!
26 Comments
10
Silverchair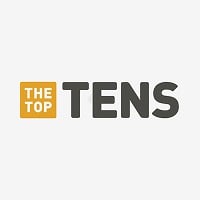 Silverchair were an Australian rock band, which formed in 1992 as Innocent Criminals in Merewether, Newcastle with the line-up of Ben Gillies on drums, Daniel Johns on vocals and guitars, and Chris Joannou on bass guitar.
Greatest Aussie Band ever! Every album was different and never knew what to expect next which is the way great music and band should be.
... I'm going to pretend "The Young Modern" never happened and vote Silverchair for best Australian band.
Their music got me through tough times and let me know I wasn't the only that felt that way. His voice is AMAZING, I hope they put out more albums cause I'm in love with that band. WE LOVE YOU SILVERCHAIR
Silverchair is honestly my favorite bands of all time. They have so much passion and talent and sound amazing. From grunge, hard rock, alternative, rock, pop and indie, they are one of the greatest bands of all time. They were 16 and were playing on SNL and Letterman and hold the record for the most ARIA awards. They went on with big shows like Rock in Rio, Big Day Out, Rock AM Ring, MTV music awards and a ton more. But to be put on the spot and handle it so well, there just amazing
22 Comments
The Contenders
11
Powderfinger
Greatest band ever, so much better than all the modern day music and so many great songs. I went to the Sunsets Farewell Tour, where Powderfinger and jet both played and it was one of the greatest experiences of my life. Bernard Fanning is amazing.

Top 5 best band amazing talent-- from this american joe
I'm from the US and lived in Sydney for a year. This band had the greatest impact on me while I was there. Love the whole story... Sorta similar to Pearl Jam in my humble opinion. Great memories of these guys and their music.
Bloody love this band to bits. 'Baby I've got you on my mind' just blows me away. I can't begin to imagine how much I've listened to their music and how much other people love them. Keep it up boys.
18 Comments
12
Living End
AMAZING BAND! Absolutely awesome to see live! Not to mention how incredible Chris Cheney is at playing guitar
From great simple songs to insane ones like "Carry Me Home", The Living End has done it all! Bloody brilliant!
How is this band not #1? Chris Cheney is one of the best guitar players there is, and there's nobody really like them.
Brilliant Australian band, definitely deserve higher
6 Comments
13
Tame Impala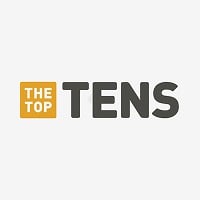 Tame Impala is an Australian psychedelic rock band founded by Kevin Parker in 2007. The group began as a home recording project for Parker, who writes, records, performs, and produces the music.
Both of their albums are absolutely incredible, they're definitely going to keep getting better and better! Already one of the top 5 Aussie bands in my opinion.
Yank here. Elephant playing on the radio constantly exposed me to them, and listening to both albums pleasently surprised me. Tracks like Half Full Glass of Wine, Lucidity, Apocalypse Dreams and Mind Mischief have a gritty 70's sound that I long for. Frankly, Impala has me eager to explore Aussie rock in more detail. Looking forward to more from them in the future.
I don't KNOW WHAT you FELLAS RECON ABOUT THIS BAND BUT FOR ME IS ONE OF THE BEST ACTUALLY IN THE WORLD. WHAT A ROCK. THE BEST. I WASN'T WAITING THIS LEGEND AT 44TH POSITION. MEDITATION.
Brilliant underrated for sure. Should be up far higher.
8 Comments
14
Wolfmother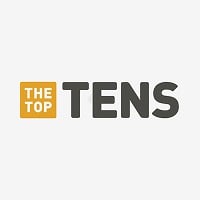 Wolfmother are an Australian hard rock band from Sydney, New South Wales. Formed in 2000 by vocalist and guitarist Andrew Stockdale, bassist and keyboardist Chris Ross, and drummer Myles Heskett, the group currently includes Stockdale, bassist and keyboardist Ian Peres, and touring drummer Alex Carapetis. ...read more.
Because they are one of the best Aussie bands that still have more to come. I love there songs because there are great quality and it doesn't matter if you are rocking out at the supermarket because you are listening to one of the greatest rock artist ever
Joker and thief lyrics, voice is impressive
Same as iTunesJunky they should be first or second
Wolfmother aren't as good as ac/dc but I haven't even heard of half of these other. Their songs always have something new to them some are a bit like screamos but most aren't I respect all their songs even though joker and the thief is the only one that most have heard of I think at least they should be 3rd if not 4th.
I think Wolfmothers debut album was better than anyting ac/dc have ever made. They deserve to be much higher than 7 however I don't think any new members will ever match the magic that the original lineup produced. I also think Airbourne should make the top ten
- yyy1yyy1
12 Comments
15
Rose Tattoo
I swear I started thinking that my browser search was not working when I did not find Rose Tattoo in the list. They are one of the most influential bands in Aussie rock history! - sumit
Rose Tattoo NEVER TOO LOUD is easily the best Australian hard rock album in my opinion, every song is gold
Yes these guys are top 10. Angry the only original member left.
I have been to plenty of their gigs & Angry still sings with flat out passion. Saw them support Guns N' Roses, Angry sung with Axle "Nice Boys" mate, Axle sounded like a cat in heat compared to Angry. I think they turned down Angry's mike because his voice was so strong & showed up Axle.
Rock n Roll is King.
19 really should easily be top 10
3 Comments
16
Nick Cave and the Bad Seeds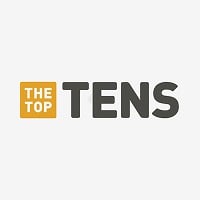 Nick Cave and the Bad Seeds are an Australian rock band formed in Melbourne in 1983 by vocalist Nick Cave, multi-instrumentalist Mick Harvey and guitarist Blixa Bargeld. The band has featured international personnel throughout its career and presently consists of Cave, violinist and multi-instrumentalist ...read more.
I'm sorry but Nick Cave and the Bad Seeds needs to be in the top 10, simply the sophistication of their music places them above most of these bands. Into My Arms, Where the Wild Roses Grow, Are You The One That I
Ve Been Waiting For, Do You Love Me? , The Ship Song, The Mercy Seat, Red Right Hand- are some of the best Australian songs ever
The best band in the world. Always consistent and unique, never conformist, the band has stuck to their ethics throughout a lengthy career. Brilliant musicians and Nick remains one of the most entertaining frontman in history of live music. We are blessed to have such enigmatic performers.
This band should definitely be ranked in the top 10. If for no other reason than Red Right Hand. That song is pure genius!
35 years of activity and still the best is yet to come! - Fluxus
10 Comments
17
Hoodoo Gurus
Best band most people in the US have never heard. First four albums were stunners.
Hoodoos were the soundtrack to my college years in the mid 80s. Top 5 in my opinion. Still listen to them regularly 35 years later. St Louis,Missouri.
You can't take me anywhere ill strip down to my underwear if you vote for this band to be higher!
This is ridiculous! Hoodoo gurus are easily top ten are you insane?!? Look for the old not the new people.
16 Comments
18
The Vines
Craig Nicholls delivered great soft rock vocals and a great meaning in lyrics
Craig Nicholls was what rock music needed back when Highly Evolved came out and he has since become Australia's most inspiring musician, in my opinion.
Amazing song writting! Anyone who needs good quallity music with feeling should get to know their music! - ZeppHindle
Dynamite
19
Divinyls
You don't know what you've got till it's gone. The Divinyls had a magic full sound, great guitar and Chrissie's great vocals. Not to mention an awesome presence and performance on stage. What can separate the bands for me in the number of good to great songs. I can get about 15 to 20 with Divinyls but only 12 or so for AC/DC (most from Back in Black).
The Divinyls are one of my favourite Australian bands. Chrissy Amphlett was amazing in her schoolgirl uniform. Pleasure and Pain, I Touch Myself, Science Fiction, Boys in Town, I'll Make you Happy, Great rock n roll / new wave songs.
Why aren't the divinyls here? They are way better than the Hoodoo Gurus!
Pleasure and pain - what a great song
4 Comments
20
The Angels
The Angels are the Number 1 Aussie Band, Not AC/DC
Best pub band ever
Right up there with angus and the boys! Got to see them back in the 80s in Calgary. Too bad the show ended early when some drunken clown threw something. Still love to crank city out of control the most!
Come on guys, AC/DC are no more Australian than the Bee Gees. The Angels all live here, record here and play here constantly. There is only one Aussie in AC/DC they don't live here, record here and only visit once a decade or so.
20 Comments
21
The Saints
I loved their first two albums, so I went to see them live a few month ago and they were one of the worst bands I've ever seen. Shame!
The first punk band formed before The Clash, Sex Pistols, The Ramones
A really great band from the punk era.
Come on, The Saints were pioneers of Punk, they should be in the top 5 at least
1 Comment
22
The Cat Empire
"one of the greatest bands ever, and one of Australia's greatest songwriting bands".
The Cat Empire is one of the greatest bands today, they have real talent unlike other auto tuned bands that are sponsored by the media. The Cat Empire deserves proper credit! It's a shame to let them fall like this. If you guys give them a better chance they would get more known in the world, they are a really great band.
"The Cat Empire is the best band you've never heard. "
Great band. I think they should at least be in top ten. come on guys! They are awesome! I hate this minimum content quality thing...
They are awesome! Actually awesome is not enough to describe their sound! They mix many instruments and it's very unique! I went to visit Australia inspired on their songs, cause they are happy and make you feel good! They are for sure my favourite band!
18 Comments
23
Icehouse
One of the best bands of the 80s.
Ice house is a true 80s Jem that needs more airplay in the usa
These guys represented the 80's. Iva Davies' great voice and songwriting ability was incredible (not to mention his guitar playing. In my opinion they are the most underrated Australian band and them being in no. 38 proves it. They deserve to be at least top 10 and should absolutely be ahead of some of these bands which I personally haven't even heard of. People just don't respect old music!
Should Be top ten with songs such as electric blue, great southern land etc.
26 Comments
24
Skyhooks
BEST 70S BAND, MUSIC STILL HOLDS UP TODAY
Great Band produced many good songs/albums and most of them had successful solo careers - RED and the lead singer had huge success.
First band to be a massive selling with albums - Beards2017
SHOULD BE MUCH HIGHER UP ON THIS SCALE
7 Comments
25
Radio Birdman
I saw The Saints live last year and it was awful; totally lost their punk spirit. Then I saw Radio Birdman and they were absolutely brilliant.
"Best Australian Bands" misses just how influential this Aussie band was in the 70's punk scene across the world.
Another great Oz band with two tremendous axemen providing searing leads and great drive. Combine that with a class frontman and great lyrics and you have quality.
Derivative, but a more exciting live band than anyone.
4 Comments
26
Parkway Drive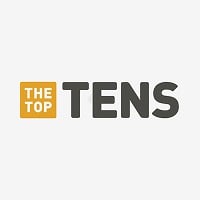 Parkway Drive is an Australian metalcore band from Byron Bay, New South Wales, formed in 2003. As of 2015, Parkway Drive has released five full-length albums, one EP, two DVDs, a split album and one book, titled Ten Years of Parkway Drive.
I think if this was a most influential aussie metal bands I could see parkway reaching top 5 no diff. It's because of them that any aussie metal band can have international success. Before Parkway there were only a few aussie metal bands that were able to reach out of Australia and now record labels are willing to take a risk on young aussie bands because of Parkway. Without them we wouldn't have bands like In Hearts Wake or Northlane. Not to mention how many bands can you name that have never released a bad album?
Parkway Drive are the most technically accomplished and musically enlightened metalcore band of the 21st century. They play fast ultra heavy style metal, but it is still music. Most modern metal/deathcore bands I have heard only want to be the loudest/fastest/most dissonant band and forget that they are meant to be making music.

Just a personal note, Metalcore isn't really metal/punk at all. It is it's own genre.

At least Parkway make some real metal.
How is parkway drive not in the top 5 they are arguably the best metal core band in the world. The have the best growler I have ever heard and kick ass drumming and a awesome guitarist. Beast solos and epic intros what more could you want?
One of the best bands alive and kicking, fast beats and massive breakdowns. I have never heard anything like them, plus Winston McCall brings the whole band up to a new level with hard vocals and big shouts.
23 Comments
27
Australian Pink Floyd
I think Pink Floyd should be the first Australian band ever
One of the best cover bands
I love Pink Floyd
I like Pink Floyd
28
The Church
Quality band, since 1980, great tunes
Best Aussie band period. No arguments
The Church are the best band I have ever known and ever seen live in a concert (in fact I was one of the lucky ones who managed to get their hands on a ticket for their Cologne gig).
Have been listening to their 25 albums for the last 12 months and just don't feel like listening to something else anymore - I used to think INXS would be the best band ever but they are now 2nd on my list.
The thing with The Church is that you can either be totally crazy for their music or not know them at all. There's nothing in between.
The new album Further Deeper is the next masterpiece. Laurel Canyon is just brilliant. Hope they will never stop making music.
Formed in 1980 and still going strong. These guys deserve to be in the top 10. I wish radio stations would actually play tracks from their 'current' albums (After Everything Now this, Forget Yourself, Uninvited Like The Clouds, Untitled #23) instead of 'rehashing' Under The Milky Way' all the time. A good song but they've produced others as good as, or better than this since Starfish.
18 Comments
29
Birds of Tokyo
I don't understand why this band hasn't been placed higher...bloody great band!
Incredibly amazing music. The album actually titled 'Birds of Tokyo' is one of the most brilliantly done albums of Australian music ever. I think they should be at least in the top five. I can't wait for a new album.
Love Karnivool as well but I prefer Birds of Tokyo. The music is simply fantastic. Wild At Heart, Silouettic, This Fire, Lanterns, White Leaves, Circles, In The Veins of Death Valley, Plans, When the Night Falls Quiet, Wild Eyed Boy, The Gap, the list goes on.
Good to see Ian Kenny Pops up with Karnivool too.
4 Comments
30
Baby Animals
Best rock singer ever!
31
The Scientists
Pure and raw live shows back in the eighties.
32
Empire of the Sun
A really up and coming electronic band. Very underrated on this list considering their sales, chart history, and fan base. Currently my favorite band to listen to and I can't wait to hear their new album.
Brilliant group. Love their stuff
So underrated...
33
The Hilltop Hoods
They should be so much higher
It's azzy so it's good
These guys are just wonderful. Sure its rap but it is so uniquely Australian. Its amazing and so peculiar to us Aussies and just a fantastic band that avoided the trap of mainstream music style and went with their own flow and made it WORK.
Not sure if they are exactly a band, but they are the musicians in my opinion
5 Comments
34
Eskimo Joe
They rock the mostest... Really good band... Black fingernails read wine is one of the greatest albums like ever bro... It's up there as my favorites out of about 600 albums I own...
Their music are just super quality, should have gained more recognition.. give it a listen, songs like black fingernails red wine, foreign land and New York will make you an instant fan overnight, trust me
Their album 'Ishalla' just gives me goosebumps as to how good they are. They have such an interesting way as to how they create their songs and I think they have incredible music talent. Alternative rock is one of if not the best genre of music.
What? Eskimo Joe not in the top 10?! They have produced extrmeley magnificent pieces of music... And are way better than most of the bands on this list!
2 Comments
35
Hard-Ons
Now these guys can rock! From the late 80's to now. Let there be rock cover is a classic!
36
Hillsong United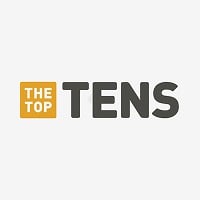 Amazing!
Hillsong United rocks! It's on first rank to me.. Their songs are great to praise and worship God! Hell yeah!
Love them... help through hard times
Thanks God for these brother in faith that you gave us to bless us through them
2 Comments
37
Savage Garden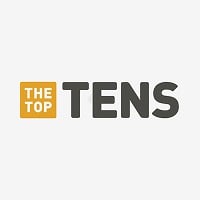 Savage Garden were an Australian pop duo consisting of Darren Hayes as vocalist and Daniel Jones as instrumentalist.
They don't suck like half the bands on this list. Top 10.
One of the best bands in Australia with their hits to The Moon And Back, I Knew I Loved You and Truly Madly Deeply. - ronluna
This band should be on place 2-3, NOT 13! They may be a pretty old band, but they have great songs, such as Truly Madly Deeply and To the Moon and back. They were very popular 1997.
Totally agree-whoever put this band below those few at the top went wrong somewhere-this band's sound in all songs are incredible-true art in the making!
12 Comments
38
Cosmic Psychos
Much too low! Best bulldozer punk band in the world. Ever.
39
The Easybeats
Brilliant band, with loads of classics. To the person who said none of the members are Australian, just because they weren't born in Australia, doesn't mean they aren't Australian. Plus, Tony Cahill was actually born in Australia...
A great Aussie band. Amazingly consistent and diverse catalogue. How they're this low, I don't know.
Good lord this band has Australia's best songwriters and hit makers - why is it only in No 13?
I love them since I heard Friday back in 1967, I was 15 years old.
5 Comments
40
Australian Crawl
Should be top one. This is the best australian band in the 1900s
Aussie crawl should be top ten. Errol, boys light up, reckless, downhearted, things don't seem, beautiful people, oh no not you again. Cold chisel has been forgotten as well and should be higher up the list.
Daughters of the northern coast, Lakeside, indisposed, unpublished critics... Top twenty at least
Australian Crawl is the definition of a great Rock band.
5 Comments
41
Airbourne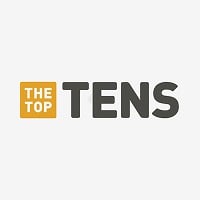 Such an underrated band
Since AC/DC is #1, how can Airbourne not be in the top 5 since they sound more like them than any other band out there? Check them out... They are awesome! I wished they toured here in the good ol' USA. If Airbourne isn't rank higher, than you need to move AC/DC down, which would be blasphemy!
They are a lot like AC/DC another awesome band! Runnin' wild, diamond in the rough,.. Gotta love all their songs.
A great band following in ac/dc footsteps..many bands have tried before but these guys do it so well
4 Comments
42
Air Supply
Great Love Songs
Well, yet it wasn't purely Aussie but no one can deny they were one of the first to put Aussie name outside Aussie which concerns music. I'm Brazilian and they were the first Aussie band I heard, later I fell in love with Silverchair. Even younger people know "lonely is the night", "Lost in love", "Every woman in the world", "Goodbye", "making love out of nothing at all". They are unforgettable.
They were one of the most successful bands to come out of Australia. However Australians like to pride themselves on sending the world hard rock so unfortunately they have been ignored here. I personally love their music and a lot of others do but wont admit it laugh out loud silly really
Surely they should be in the top 10. At least the third they should be.
11 Comments
43
Real Life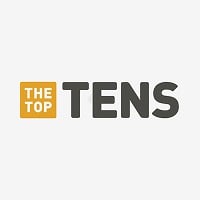 44
The Amity Affliction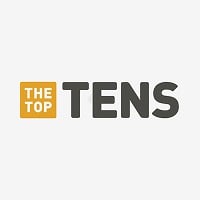 The Amity Affliction is an Australian metalcore band from Gympie, Queensland, formed in 2003. The band's current line-up consists of Ahren Stringer, Joel Birch, Dan Brown and Joe Longobardi.
Definitely the best and most beautiful songs I have ever heard. Ahren and Joel's voices in the combinations they use are just perfect, and I think it would be very, VERY difficult to find a band that is in any way better. The bands that come close to them in my opinion are in hearts wake, northlane, and maybe parkway drive as of their newest album (Ire, by far the best, I have bought all of their songs and listened to it a lot).
Amity is probably my favourite band. They are amazing whether it's a cd or live, definitely worth listening to and obsessing over. Love these guys.
One of my most favorite bands and there still young so they will find their space in the top ten soon even though they already deserve it!
These guys are just as good as parkway, they should be in the top 5
11 Comments
45
John Butler Trio
Here in Europe John Butler is an icon. Greeting from Portugal.
The new voice of australian music. The are the power
Epic and very emotive... Awesome guitar pieces... You just cannot express with words, you have to hear it
Definitely too far away from Top10! John Butler is a very talented artist, and an incredible songwriter. JBT's songs offer a very critical analysis of our modern occidental society and carry profound social and political messages, painted on a fantastic acoustic background. A very talented songwritter, and an equally talented band!
4 Comments
46
Hunters & Collectors
Throw Your Arms Around Me is just something else. Great song, great band
Should be up there in the top 5
Listen To Holy Grail
Sick Song
This band is so innovative and pure Australian. Human Frailty probably the best Australian album ever. Saw them recently and they still have it
9 Comments
47
Karnivool
This band must be in top 20 at least... it is one of my personal favorites
43rd spot? Really?!
Incredible band, aussie version of Tool.
I can't believe karnivool are ranked so low. As musicians they are absolutely brilliant. Their syncopation and rhythm is perfect, and they write terrific songs songs too. They are Australia's answer to Tool, and produce some of the best progressive music I've ever heard. They are disgracefully underrated and underexposed, and their Sound Awake album is just unbelievably good. Oh and, one of the best band names everr
Karnivool is the greatest band I've ever heard? Every note that they hit is the right one, and every groove they make is infectious. Many consider them to be a progressive rock or metal band, but I disagree. They are just... Karnivool. In their music, they have actually created their own genre. It's almost like a jazz-infused progressive rock with a side or perfection. The only band that is somewhat near to Karnivool is another Australian band, sleepmakeswaves, but Karnivool is king! Themata, the first album, is brilliant, but the follow-up, Sound Awake, is phenomenal work, and is nothing short of a masterpiece. No other progressive band in the world can match the sheer musical brilliance of this group of musicians. Karnivool is a religion.
11 Comments
48 The Potbelleez
49
Short Stack
Short Stack is totally the best band out there, they have the catchiest songs and make you want to dance. Oh, and if you've seen them you'll have to vote because you'll know that they're so hot.
Short Stack are so hot and have awesome songs that have a catchy songs that you can't get out of your head!
Stack fans! Let's see how high we can get Short Stack on this list... Who knows, maybe the boys will see it and realize we still love them!
Great songs, great energy, awesome live
2 Comments
50
Violent Soho
One of the best Aussie bands around, from Queensland too. These guys rock and definitely want to see them live at some stage.
Yeah yeah yeah yeah yeah yeah yeah yeah yeah. all that needs to be said
Surprised these guys aren't at least in the top 100
How are they so low? Best band ever
1 Comment
PSearch List
Related Lists
Top 10 Best South African and Australian Rock Bands

Best Australian Metal Bands

Classic Australian Rock Bands

Top Ten Best South Australian Bands
List Stats
9,000 votes
252 listings
12 years, 49 days old

Top Remixes (32)

1. AC/DC
2. Hoodoo Gurus
3. Divinyls
truckturner

1. Bee Gees
2. Australian Crawl
3. Dragon
TheTiger1512

1. Parkway Drive
2. AC/DC
3. The Berzerker
joshuamillar
View All 32
Error Reporting
See a factual error in these listings? Report it
here
.