Best Characters From Young Adult Fiction Books
maybedeadcat09
The Contenders: Page 2
21
Scout Finch - To Kill a Mockingbird
Scout is a curious little girl who is still trying to figure out life in the South. She acts very mature and polite around important people and people who are important to her. How could you not live Scout.
She teaches young girls that they can grow up to be whatever they want. She is a very empowering person to young girls out there.
She's clever, fun and saved a man's life! - Starsparks
Hell yeah! Scout is my role model.
V 1 Comment
22
Nico DiAngelo - The Percy Jackson Series
I was surprised to find Nico in the top 20, but I realize that he is such a forgotten hero and he deserves a lot more credit than he gets.
I love the darkness and torture Nico goes through, and the fact that how no matter how bad things get for him he still helps his friends save the world.
Although I feel for Nico I'm not sure what everyone sees in him. He is brave but he didn't try to solve his problems. Only runs away from them.
Some people say that he is not relatable, but for some if us, it is...I was a closet gay and tried to hide myseld in music and black clothes, thinking that If I looked bad ass or whatever, that I would be megt alone. Nico went throigh te same thing, byt in the end with the help of friends he learned to accept himslef.
V 5 Comments
23 Aaron Warner - Shatter Me Trilogy
24
Finnick Odair - The Hunger Games
I can't believe no one voted for him. Have any of you seen him in his underwear? Or are you just jealous because he still hasn't offered you a sugar cube?

Hahah, he's hilarious, though. And obsessed with handling bread.
Finnick is my favorite! I love how he's so much more than Katniss thinks he is at first. He's funny, charming, understanding, kind, and brave.
SPOILER!

He did NOT deserve death! He was awesome - ShyGuySwag
V 2 Comments
25
William Herondale - The Infernal Devices
Will is a fierce lover; he'll do anything to protect those he loves no matter the cost to his emotional well being. He puts others' happiness in front of his own. He is selfless and loving and strong.
Will Herondale has the wittiest, most incredible sense of humour. He gains every readers love and respect through all his inspiring quotes and dark (not to mention sarcastic) comments. I mean, seriously, some of William's most famous quotes are about ducks and an irrational fear of knees! And yet TID still manages to be a tear-jerking trilogy.
I love him and I can't believe no one voted for him. He is witty, sarcastic and dark but also charming, loving, caring and he says the most BEAUTIFUL things
Umm, why isn't Will higher up on the list :D!? he should be in like the top TEN, at least.
V 10 Comments
26
Luna Lovegood - Harry Potter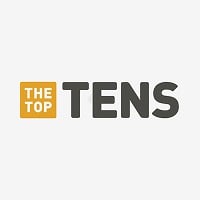 Luna is fun and insightful character. She is not afraid to believe in things that others find ridiculous. She is a loyal friend to Harry throughout the series.
27
Rosemarie Hathaway - Vampire Academy
I will always vote for Rose Hathaway. How can you not love her?! She is strong and fierce and passionate, and though I love the way they portrayed each character in the movie (except Lissa! ), I hate how they made her up to be invincible, because the best part about Rose is that she isn't. She has flaws, though she doesn't want to admit it, and she is a great role model. I wish I could be more like her.
28
Theodore Finch - All the Bright Places
Honestly, Theodore Finch is one of my favourite book characters of all time ♥
29
Ponyboy Curtis - The Outsiders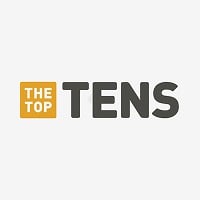 Ponyboy Curtis stands out from the people he's grown up with: he's seen as intelligent and quiet, preferring to stick close to his friends and his creative side.
Super underrated and deserves so much more attention! - missyweirdo
Not my favorite, but underapreciated
Clever,nice modest. Has all the qualities of a true heroe
30 Stargirl Caraway - Stargirl
31
Juliette Ferrars - Shatter Me Trilogy
A good character with good development
32 Tiny Cooper - Will Grayson, Will Grayson
33
Leo Valdez - Heroes of Olympus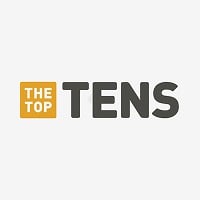 Leo is not only a great character to read about but one to be like. He is optimistic and loves others even though he feels like no one loves him ( he hasn't met the fangirls yet though) and always does the best he can do, he is willing to sacrifice himself for people who he thinks think of him as the seventh wheels. He is smart and funny and I am totally team Leo!
Leo is as brave and as funny as (if not more than) Percy Jackson or any other awesome character.
I agree with the random nymph who screamed "TEAM LEO" when they were taking the celestial bronze plate from Narcissus. Where do I buy a team Leo shirt? He is funny and awesome while still having emotional depth. I can relate to him a lot. LONG LIVE THE KING OF HOTNESS CAUSE HE IS A MCSIZZLE BURGER WITH EXTRA HOT SAUCE! Seriously one of the best book characters ever. Which good considering that he shared a series with Octavian one of the worst book characters ever.
Leo Valdez is the best ever! Team Leo!
V 9 Comments
34
Newt - Maze Runner
Newt deserved so much better! (Warning, spoilers below). He is to me, and I think to everyone else as well, so much more than a fictional character. He had feelings for everyone, he cared for many people, and he was respected by all of his friends. He was innocent, he had a family that cared for him, and he never got to remember his sister, and he deserved a life as a normal human being just like everyone else, even though he wasn't immune. He was one of, if not the, most real characters I think in the book. He is a great leader, people really looked up to him, and he was a great role model for everyone. He deserved so much more. I think every Newt fan will agree!
Newt is so much more than a fictional character! He is a boy with a soft heart, he is considerate and kind! He is the Glue that holds all the Gladers together, but also because people always grow attached to him! Like how can you not love Newt? Such a sweet character who cares for everyone but himself! Newt is sensitive and after all, he is not a hero. He has weaknesses like all normal people, that's why we can all relate to him so easily! Newt for me is not a fictional character. He is a person... And the best role model you are looking for in a book. Basically there are no words to describe how amazing he is! Most importantly, Newt will always be there for you. He will always be your friend... No matter what
Newt deserves to live (spoilers). He was a great leader of the Glade, and he knew order. Everyone liked him, trusted him, and followed him through every step. His words are inspiring and wise. I wish his life would've been easier. But I still ship him with Thomas. Don't you see how much they love each other? I ship it
Newt will forever live in the hearts of The Maze Runner fans, not only because of his amazing leadership throughout the series and his fantastic personality, but also because of his story. The story of the boy who was the Glue is in a way even more powerful than that of the main character. He fought through so much and always put other people first. Always.
Newt is so easy to like, from his very first appearance and that liking only grows until you find yourself truly in love.
Dashner has done such an astounding job of forming words into a real person who so many people love and care about.
V 13 Comments
35 Mira Levenson - Artichoke Hearts
36
Hazel Grace - The Fault In Our Stars
Hazel is one of my favorite characters of all time. She is funny and sarcastic and actually pretty optimistic for someone in her situation. I don't know that I would've been able to keep my sense of humor if I had cancer. She is an insightful and complex character.
V 2 Comments
37
Liesel Meminger - The Book Thief
She's adorable and has a soft side that I think everyone should have. I enjoyed this character immensely.
She is so amazing! Soft and kind but brave and curious too. I think she is so real. Love Markus Zusak and love The Book Thief.
V 1 Comment
38 Violet Markey - All the Bright Places
39
Isabelle Lightwood - The Mortal Instruments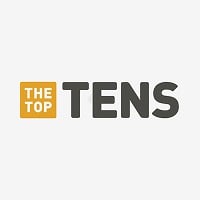 ISABELLE LIGHTWOOD ALL THE WAY! Absolute badass. She's a woman who is aware of all her weaknesses and even so, a woman who does everything to overcome them. IZZY is an absolute perfection for me.
Isabelle is the greatest, most inspirational female character I've come across. Strong and independent, so beautifully fierce and yet, so beautifully human. Not once she whined or ranted, not once she disappointed me.
This girl is amazing. So pure at heart that it repels the dirt off her clothes.

And gosh, you gotta love her cooking. Even her pasta can be more fateful than being drowned in a washing machine.
Love Izzy. So strong
V 9 Comments
40
Skulduggery Pleasant - Skulduggery Pleasant
The wise-cracks, the sarcasm, the magic.
A detective with a twist. (A really dark one at that.)

Let's not forget the impeccable dress sense, THE HAT and the 1954 Bentley R-Type Continental.

The coolest guy here, for sure.
Screw Tris Prior, Harry Potter, Katniss Everdeen and all the other OVERRATED characters. Skulduggery Pleasant is the BEST character someone ever made. (Is worshipping Derek Landy a religion? )
Whoever didn't vote him has got big ears
GO SKULDUGGERY PLEASANT thank you
PSearch List
Recommended Lists
Related Lists

Best Young Adult Fantasy/Science Fiction Series With Amazing Female Protagonists

Top Ten Young Adult Books from 2016

Most Popular Young Adult Fiction Novels

Best Young Justice Characters
List StatsUpdated 22 Aug 2017
1,000 votes
117 listings
5 years, 81 days old

Top Remixes (8)

1. Luna Lovegood - Harry Potter
2. Mira Levenson - Artichoke Hearts
3. Stargirl Caraway - Stargirl
Starsparks

1. Katniss Everdeen - The Hunger Games
2. Harry Potter - Harry Potter Series
3. Percy Jackson - Percy Jackson and the Olympians
rockrockmountain

1. Katniss Everdeen - The Hunger Games
2. Harry Potter - Harry Potter Series
3. Percy Jackson - Percy Jackson and the Olympians
FloralElephant
View All 8
Posts
Error Reporting
See a factual error in these listings? Report it
here
.