Top 10 Gospel Singers of All Time
Rating the best gospel singers of today. From gospel music's golden age to its enlightment period of toady.
The Top Ten
1
David Phelps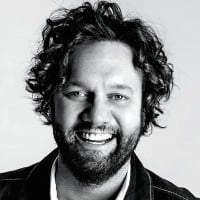 David Norris Phelps is an American Christian music vocalist, songwriter and vocal arranger, who is best known for singing tenor in the Gaither Vocal Band.
Although all the tenors that sang in TGVB were very talented, David has outshined them all in my opinion. The richness and diversity of his voice is unmatchable and his devotion to the Lord is unmistakable as he shares his God given gift of music and believe me, I grew up in a musical family and I know good music when I hear it.
David's anointing simply flows, when I'm down I listen to the words of worship God has richly blessed you to share his love through your music not forgetting all the singers of the past singing with Bill and Gloria I wish you guy were in Goa, India I tried purchasing your Videos but could not, as they are not available.
There are many many talented singers in the world but not one of them holds a candle to David Phelps. David is everything wrapped into 1. He has a range that takes your breath away. He holds notes so long that leaves you sitting there in amazement wondering how is that possible? You feel the spirit of God flowing through David as he sings. The words that David puts on paper and the musical arrangements that go with those words leave no doubt that he has clearly been anointed by God above to bring his ministry to as many places across the globe as possible. I cannot tell you how many times tears have streamed down my face simply because of David's amazing voice along with the words he has written, along with the music he has written for it, along with the musical instruments he had arranged to be used, along with the back up singers he has chosen. It quite overwhelming! He is a perfect roll model to his children. He is a loving husband and father. There couldn't be a more humble and ...more
What a God-given voice. I have seen him in concert, and everything is just effortless. Nobody even comes close to singing O Holy Night as well as he does. By far the best singer in Gospel Music and probably Christian Music period. And there is no doubt he is the best Tenor of the 21st century. He sings with such passion and just brings people to tears. God is great!
David Phelps is #1, the best, no one can compare to David. He is the #1, the Best of the Top10 Gospel Singers of All Time. With David's great and awesome tenor voice, he could make the rafters ring. David uses his God given talent, his voice and singing to praise God, he gives God the glory and through his songs he tells others about God, Jesus Christ. Thank you David for being a true and sincere Christian. I love to hear you sing and I love your humor and smile. May God bless you David always and also your wonderful family. I love you and you're still so good looking and sweet and kind.
David you are and always will be #1 and at the top!
2
Sandi Patty
Is there any there choice BUT Sandi Patty!?! Truly the "Voice" of Christian music. Beautiful person, blessed with incredible gift, amazing entertainer and always giving back. The first concert I ever attended was Sandi Patty in 1986 (Let There Be Praise tour), the ticket was a gift from my grandmother. Over the years, her music has continued to be part of my spiritual journey. Often times, the only way God could speak to my heart was through her music "In Heaven's Eyes). I still say no ones rendition of "The Star Spangled Banner" comes close to Sandi's. Last year I had the pleasure and honor to meet my "spiritual mentor" at a concert and do her makeup. I work in T.V. /Film production as a makeup artist/hairstylist and was so delighted to be able to share my gifts with someone that has shared hers with us. Truly a blessing. Sandi is #1, top of the list, best of the best, class act in my book.
I know a lot of people are talking about the performer "sandi Patty. However I want to talk about the genuine person behind "The Voice". I met Sandi back in 1992. This concert was in St Louis Missouri. When I was meeting her for the first time I was so nervous since this was the person I love listening to on my cassettes. However she put me very much at ease and even had a autograph picture waiting for me. She told me that if she is ever in my area look her up and she will try to make every effort to make sure I can see her backstage. Well let me tell you that she is person of her word. I have met her several times backstage since then. Each time a little more of her awesome personality comes out. She is very humorous person on and off stage. I feel honored to know such a great Christian Musician. I am also a Music Minister for a Methodist Church and where ever I go I am always talking about the musician/friend named Sandi Patty. Sandi is truly one of a kind person and so blessed to ...more
The first time I heard Mrs Sandi Patty like everyone else was when she sang The Star Spangled Banner for the reopening of The Statue Of Liberty loved her voice. The next time I heard her sing was after my father had three strokes and I didn't know how to pray with the way I felt my radio was on don't remember the station but her song ( In Heaven's Eye's ) came on and calmed my fears and God heard my heart felt prayers. I've never seen Mrs Patty in concert until this past April when I got to go to see her in Carnegie Hall she is just breath taking when she walked out, when she started to sing I was taken back. I found peace and went on with a sound mind. To me Mrs Sandi Patty is and always will be the Greatest Christian artist there ever been. She is #1 with me! Never met her but I don't need to her music not only brings me close to God and Jesus but to Her as well. Love Her very much, Thank You Mrs Patty for every thing you have done for me, more then you'll ever know you are Heaven ...more
Truly, the VOICE which proves that Jesus is more than wonderful, more than marvelous, and more than miraculous. That's what Sandi Patty really is to me, The Voice like no other.
3
Keith Green
I agree. If we're talking about those who made gospel songs into radio play, beginning the move of contemporary Christian music being played and sung outside of church then we are certainly talking Keith Green.
He's long been gone but the message of his songs lives on..
Keith Green's For Him Who Has Ears to Hear belongs to the top 3 albums that shaped the modern Contemporary Gospel Music. Your Love Broke Through (written by Stonehill) and You Put This Love to My Heart are timeless gospel rock classics.
Keith Green is the only Christian songwriter who has impressed me. And does he impress! He is absolutely fantastic.
4
Michael English
Michael is one of the most anointed singers I've had the privilege to see and hear. His ministry is unlike no other. I've sat there and watch as it seemed you could see the anointing dripping off of him. His humble heart and openness about his life's story makes him such a tremendous minister of the gospel. I've heard many say that their lives have been changed thanks to Michael allowing God to move through him to reach people who otherwise have no hope. My own life was changed when God led to me Michael's music and his life's story. Being raised in church all your life doesn't mean you have a grasp on what grace and redemption are all about. Thank God I learned to live under grace and by God's mercy I walk with Him daily. Michael's ministry stands alone. God has a special anointing on this man to reach lost and hurting souls. His heart is for ministry and it's been a privilege to be allowed to witness it. God bless you Michael English.
Hard to be a Gospel musician without the anointing of God...Michael has that and has humility to go along with the talent God gave him. And life handed him some lemons at one point and he moved thru it with the blessing of God. Everyone in this list has talent but it takes God to make them touch the lives of people thru the instrument we call vocals.
I think Michael English is one of the biggest hypocrites that I've ever heard sing. He can sing right, but he is so fake he hurts me just to watch his phony love for God and his singing partners. If he's not the voice in the spot light, he's not interested in song are singing. If Michael is as much a real Christian and believer behind the stage as on stage, he needs to get saved and filled with the Holy Ghost, if he's not fooling me, I know God is not fooled, for by their fruits you shall know them. That's not me judging, that's God word already judged Michael, a goat sounds almost like a lamb, but their life and spirits are different. Michael English is in the wrong calling, he needs to try his luck with someone like Toby Keith, where he can live the life he really wants to live, and be the child of the wicked one that he surely manifestes.
When Michael sings, he tells a story with his whole being. He has a true anointing of God. His voice takes me to places which no other singer has done before. I feel that he brings me into the presence of God. Because of Michaels openness, when he is singing, I and others I have talked to go through the same feelings and emotions he is going through. God has worked through Michael to bring many including myself back into Gods open arms. He has an amazing voice and is an encouragement to all.
5
Don Moen
Exceptional gospel singer. A household name all over d world. Even here in Africa. He sings with his whole hear and soul.
I wonder how people rate gospel musicians. Is it just by voice, but not by life and impact in the Christian fold. Don Moen should definitely be in top ten. He has impacted life all over the world and I've not heard any bad record of him tarnishing the name of Christ. Why should we be encouraging people who are not born again but singing gospel songs.
Don Moen is an exceptionally heaven-gifted worship leader whose anointed songs immediately stirs a soul in longing of his maker.
This great man is blessed beyond understanding with his God given gift which he surly uses to bless lives all around the world. If there is a gospel musician I have chosen to meet in my life time, it would surly be Doen Moen on top of the list.
6
George Beverly Shea
To place Whitney Houston above George Beverly Shea demonstrates either a shallow knowledge of Gospel throughout time or a complete lack of knowledge as to what Gospel Music is.
Shea has sung before more people than anyone in history. He holds 10 Grammy Awards. Lived to be 104 because he walked with God, not dope.
To my ear he is the best of all times and may be forever
Best for how great thou art
After George Beverly Shea you begin your list of the top gospel singers of all time.
7
Yalonda Adams
Yalonda has been in gospel music for a while, and she keeps getting better.
Yolanda Adams is the best for making Becoming and new single be still
Cause yolanda is the best singer that I know in usa
All of her songs bring me to tears. They inspire me. There's been times where I lost faith and wanted to just give up on life and I listened to a song of hers and it brought me up the mountain. She is not the only one, but is definitely my favorite. Peace, love and God bless.
8
Chris Tomlin
I can relate to his songs and he's a true Christian. it was kinda sad to see Whitney Houston in the Top 10 of Greatest Gospel Singers when she did not influenced me to come to God. She's a great singer, that's true but for me being a GREAT GOSPEL SINGER is all about INTRODUCING THE POWER OF CHRIST AND SALVATION THROUGH MUSIC. Aand Chris Tomlin is the one.
My greatest male gospel singer. You are the best and may God continue reviewing his messages through your songs Chris.
Greatest song writers of today
Chris is one of my favorite singers ever. I love his singing and I love Jesus and Gospel music!
9
Steve Green
Incredible tenor with millions of albums sold, over 30 years of ministry and tremendous international outreach/
Amazing voice, just as good as Phelps. Has a missionary heart, very strong Christian brother
Should be #1 on this list!
STEVE GREEN IS THE GREATEST GOSPEL SINGER FROM 1980 TO 1990. HIS DELIVERY AND
GREAT VOICE AND RANGE IS EXTREMELY ENTERTAINING AND SPELL-BOUNDING, NOT TO
MENTION HIS FACINATING STYLE AND GOOD LOOKS. WHEN YOU HEAR SO MANY OF HIS
SONGS, YOU IMMEDIATELY WANT TO HEAR THEM OVER & OVER AGAIN! I PROMISE THAT
STEVE WILL QUICKLY BECOME ONE OF FAVORITE ALL-TIME LOUD VOLUME SINGERS!
10
Donnie McClurkin
Just listen to him sing the old hymns and you will know what I mean, especially Holy, Holy, Holy. Just a pure, sweet voice with a large vocal range (from the highest range of Baritone to the Highest Range of Tenor). He is without the Best Male Gospel Singer of the past two decades.
He is the best singer or minister of all times.
Brighter day tjo its killing me keep it up
His ministry through music is without par! Totally anointed and there is no comparison to anyone else. He is a total original! You know it's him as soon as you hear his voice!
The Contenders
11
Ron Kenoly
Awesome uplifting praise from him
I love this guy and is one of my favorite gospel singer.
He should be in top 10!
Definitely top 5. Uplifting music
12
Larnelle Harris
This man's voice is so very powerful. I am disappointed to see many individuals here whose heart was not filled with what they sang. This man is not one of those. His love for God is clear. He should be further up.
How Larnelle is not in the top is mind boggling. Any of you try singing with him note for note and then youll get it. There's a reason he sung duets with Sandi Patti on I've just seen Jesus and more than wonderful. he's the best male vocalist in gospel.
You meet the Lord behind Larnelle's eyes when he sings
13
Rich Mullins
From the first time that I ever heard Rich Mullins, I was moved by his music, and by the words that he spoke in his songs. However, when I think of Rich Mullins, I think of a man who could have walked around in haughty clothes, shoes made in Italy, $100.00 hair cuts, and living in some regal manor, in some uppity, highbrow, gated community. But Rich couldn't be defined by riches. He was often barefoot, wearing shabby clothing, and in need of a hair cut. His home was more like a hut than a manor. His pride was left where it belonged, it was in God. He died too soon for us who are still living on this earth. He was, and still should be, a spiritual inspiration, but, although our spirit is willing, our flesh is weak. Our eyes and hearts ogle at the world when we should be ogling Heaven. Rich was different. He was humble, and he dedicated his life to the good works rather than the consumption of the worldly goods. Still, God took him in His perfect timing. Many people sing the songs of ...more
Nobody comes close to Rich Mullins. He was an inspired, humble and rawly honest person, musician and singer. He was also the best lyricist. Most of all, he lived the life he preached in his music and that's the ultimate compliment.
No one was or currently is as real as Rich Mullins.
14
Sonya Isaacs
Beautiful voice with an endless range.
Very nice singing!
Hi you are great singer will you be going on the concert tour circuit anytime soon I would love to hear you sing in person sometime thanks steve Williamson Pinckneyville illinois
15
Carman Licciardello
Amazing takent and annointing
16
Kim Burrell
She should be # two because her riffs and runs and testimonies through her music tells you how anointed her singing is
This young lady is blessed with the potential of singing. I truly believe that she is doig what she was made to do
Kim Burrell has been truly anointed by God.
Kim Burrell has an range like no other. My opinion is in the past she was not given the credit that she deserved do to her size. Queen Burrell is a beautiful individual inside and out. She is down to earth and anointed.
17
Mahalia Jackson
Mahalia Jackson was a true Gospel singer all the way through! She should be #1, not Aretha. Mahalia never sang songs like :"Freeway Of Love", "You Make Me Feel Like A Natural Woman", "Who Zooming Who", "Jumpin Jack Flash", Dr. Feel Good" and oh, Mahalia never sang "Touch My Body" at one of her concerts!
Everyone has already said it. Mahalia Jackson was a "true" "through" and "through" gospel singer. She let the light of God shine through her every time she opend her mouth to sing. Love that Queen of Gospel!
Mahalia is nearly the only gospel singer for me. In fact, outside of her songs, I rarely listen to this genre, though I'm a believer. Most gospel music (I hope this isn't offensive) feels a bit too sentimental to me. But when Mahalia sings it, my goodness, it knocks me to the floor every time. I'm not sure what it is, but whatever it is, she's got it.
Mahalia was given the title "The World's Greatest Gospel Singer." I think this title is a higher honor than the queen of gospel. She was responsible for taking gospel music beyond the church to the concert halls. She was star quality. Her voice was unique, she could soar to high notes and drop to low notes in one breath. She would often clamped her hands together, take deep breaths, and make facial expressions whenever singing a soul stirring hymn. Mahalia drew all races to her concerts.
18
Paul Wilbur
One of best classic gospel.. Great of all kind
The best Messianic worship leader ever.
19
Jason Crabb
I mean, who doesn't like that Jason Crabb rasp? Jason Crabb has a God-given voice. He could sing any genre of music. I think he's one of the best artists in Christian Music.
Jason is a Grammy award winning vocalist and multiple DOVE Award winner including ARTIST of the year and MALE VOCALIST of the year.
His songs touches everyone from through the fire to please forgive me he shows God's true love
He's the real deal
20
Isaac Joe
One of the best music composer and motivational speaker in South India.
21
Michael W. Smith
He is by far the best gospel singer, I love his music and think he is the best tool GOD has used to demonstrate HIS love to us, I am always so blessed when I hear his music and know that GOD uses people for HIS kingdom
I really think Michael W. Smith is one of the best gospel singers, I love his music.
He is the best he sings with power and can also play de piano whiles singing. He is the best
Mike is absolutely the best. I'm always impressed the way God use him with worship ministry
22
Elvis Presley

Elvis Presley was an American musician and actor. Known as "The King" He was mostly known for his number 1 singles including "Heartbreak Hotel" "Hound Dog" "Jailhouse Rock" "Love me Tender" Elvis debuted in the movie "Love me Tender" and focused less on his music and continued that way. ...read more.
Many singers sing gospel with feeling, however, the way Elvis sang it was entirely touch by God himself.
Elvis was the greatest gospel singer ever, amazing grace, somebody bigger than you and I. Nobody sings gospel as good as this man.
Elvis was the BEST! He really was a gift from God. Something and I mean something just came over him when he sang gospel. You can hear it and see it. He knew every gospel song that was ever written. Lets not forget he got 3 Grammies for Gospel music. Sure do wish he was still with us...
What can we say? His Hand in mine, How great thou art and He touched me. Just listened to those albums and you will see the man deserves even better than number 8! To me he is tied with Mahalia...
23
Darlene Zschech
You are a great woman of God.
She's the great leader and the best songs writer and inspiration singer filled with the power of God. I love her may the Lord blessed her and her family In JESUS name.
Greatest worship artist! She brings in the Lords's presence when worshipping!
Darlene zschech songs inspire the soul like let it reign
24
Vestal Goodman
The most beautiful voice I've heard in my whole life
Not top ten? Go back and rethink this please... You need to listen to this lady sing "I'd do it all over again"... And "Searching for the city"... She is an icon
If you don't think Vestal was a good singer you don't know talent.
Love Vestal. When she sang Gospel songs tears would run down her face like the Holy Spirit really took over. Amen
25
Isreal Houghton
Now her is a Man of God that has taken the Word and made it alive in song. He brings youth and classical Gospel style together. The Gift God dave him is more than I have seen with any other artist.
He has a true love and heart for God and it shows in his music. I can feel the anointing God to minister to the people of God. May God continue to bless him and his family.
Think his blood flows with music...
My favorite kinda music, fresh, and just makes you wanna worship the KIng.
PSearch List