Best Hard Rock Bands of the 90s
The Top Ten
1
Nirvana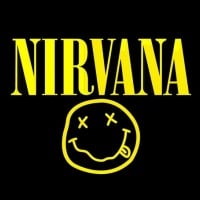 Nirvana was an American grunge band that was formed in Aberdeen, Washington in 1987. Nirvana disbanded after Kurt Cobain committed suicide in 1994. The drummer of the band, David Grohl, went on to start the Foo-Fighters, an alternative rock band. ...read more.
One of the most influential and gifted frontman of all time. Kurt Cobain one of the greatest. Spawning another great band, Foo Fighters. Nirvana will be remembered generations upon gernerations.
Best band I love it! A legend. A magnificent band. The band that changed rock and kurt cobain was a legend too bad he killed himself. Long live Nirvana! Nirvana will be remembered generations upon generations!
Nirvana was truly an idol in the world of rock for a lot of reasons. There songs had meaning. They experimented with what you could do with music period. Kurt was a legend and will be remember for years to come. His music was truly inspirational to many people and bands
Great
57 Comments
2
Red Hot Chili Peppers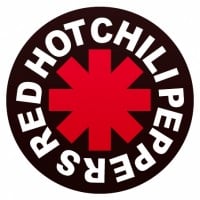 The Red Hot Chili Peppers is an American funk-rock and alternative rock band, that was founded in 1983. ...read more.
Come on we need this to be #1.
Not hard rock. - Userguy44
The only huge rock band to retain its popularity all decade, the Chili Peppers sold about 7 million copies of 1991's Blood Sugar Sex Magik in the U.S. and about 5.5 million copies of 1999's Californication. This is amazing when contrasted with all their multi-platinum peers. Stone Temple Pilots, Pearl Jam, Smashing Pumpkins, Green Day... all those bands' record sales leveled off severely by the end of the decade, to the point where they sold a tiny fraction of their biggest albums. We'll never know how Nirvana would have fared, unfortunately.
Red Hot Chili Peppers are a band that evolved beautifully throughout the 1990's. They had two gigantic hits in the decade with Blood Sugar Sex Majick and Californication. Even the "dud" album One Hot Minute contains 4 or 5 alt rock classics. It's no mistake they were just inducted into the Rock Hall of Fame... They are legends and their music will continue to be popular for a long long time!
23 Comments
3
Metallica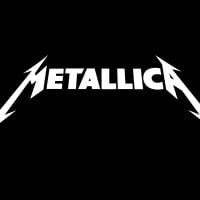 Metallica is an American Thrash Metal band formed in 1981 . The original lineup was James Hetfield (Vocalist and Rhythm guitarist), Dave Mustaine (Lead Guitar), Lars Ulrich (Drums), Ron McGovney (Bassist). The group came into mainstream from their Self-Titled album and the hit single "Enter Sandman". ...read more.
The best ever! - PhoenixAura81
Metallica is one of the soundtracks of my life - Mattia
Metallica is one of the greatest rock bands that even experts say helped pave the way and helped mold hard rock.
Hands down, started my love affair with metal. My friends and I could sit for hours in the car and rock out.
20 Comments
4
Alice In Chains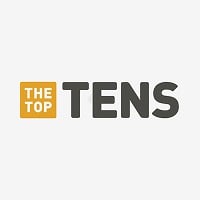 Alice in Chains is an American rock band formed in Seattle, Washington, in 1987 by guitarist and songwriter Jerry Cantrell and original lead vocalist Layne Staley.
I love all the Seattle bands. Nirvana, Soundgarden, Pearl Jam, Temple of the Dog, Mudhoney, etc..

But Alice in Chains are a very special unit. Listen to Jar of Flies, it's a beautiful work of art. No band from the Seattle "grunge" scene comes close.
no doubt
Best Rock Band of the 90s? Alice in Chains #8, stunning. The music this band put out was great, and withstands the test of time. I still listen to these CD's a lot. There are a lot of good bands on this list. Nirvana at #1 for "hard rock" is questionable. Alice was definitely harder, darker and amazingly talented. It goes without saying that this band had the most powerful, soulful, incredible singer on this planet. RIP Layne Staley
Better than Nirvana. - Userguy44
50 Comments
5
Pearl Jam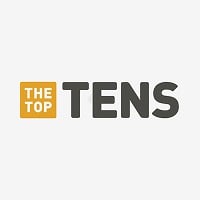 Pearl Jam is a Alternative/Grunge Rock Band formed in Seattle, Washington in 1990. The band had comprised of Eddie Vedder, Mike McCready, Stone Gossard and Jeff Ament. ...read more.
Pearl Jam is the 2nd most influential hard rock band of the 1990s right behind Nirvana. (3rd if you want to make an argument for Alice in Chains. They were the biggest band in the world for at least half of the decade, (The first three albums were mega-huge, selling in the range of 25 million copies). Pearl Jam's last album released in 2009 went to #1 on the charts. They are excellent live and still continue to sell out arenas world wide.

P.S. this is supposed to be a list of the top hard rock bands of the 1990s?!? Get Bon Jovi the hell off of here! They are an 80s band all the way! I would rather see Seven Mary Three make the list because at least they were a 90's band!
They are the greatest band ever.
The greatest that ever was
Starting with the grunge archetype, they blossomed into so much more. Pearl Jam as broken many boundaries of modern rock to remain relevant and sounding great 20 years later. They're live shows only amplify this as they can draw more emotion from a crowd than any band I've ever seen live.
24 Comments
6
Guns N' Roses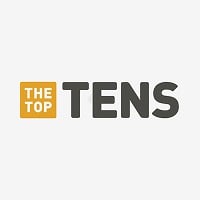 Guns N' Roses is an American hard rock band from Los Angeles formed in 1985. The classic lineup, as signed to Geffen Records in 1986, consisted of vocalist Axl Rose, lead guitarist Slash, rhythm guitarist Izzy Stradlin, bassist Duff McKagan, and drummer Steven Adler. Apart from hard rock they are also ...read more.
Guns N' Roses is a God hard rock band, why people don't just deep listen to Slash guitar and the pain, the love and the sweet words through Axl voice
You're in the jungle
Welcome to the jungle remix- " Welcome to the jungle, we got fun and games! The bands above suck and honey we don't know their names! " these bands above are no names. Guns and roses weren't in their prime in the 90 s and ac dc were and amazingly not on the list but for the top ten this band wins.
Welcome to the Jungle rulez! - zibblewits
35 Comments
7
The Smashing Pumpkins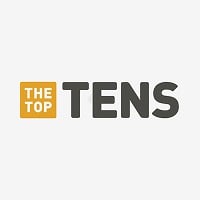 The Smashing Pumpkins is an American alternative rock band from Chicago, Illinois, formed in 1988. Formed by frontman Billy Corgan and James Iha, the band included D'arcy Wretzky and Jimmy Chamberlin in its original incarnation. They are also considered to be one of the most influential alternative ...read more.
Number one hands down
I CANNOT believe SP are this low. understanding that there music can be a bit dark and I generally like music that isn't coming from depression this band is absolutely the best band since the 70s (except possible Guns N Roses although I personally prefer the pumpkins but I can see how that argument could be made). Understanding that I am comparing them to a time when bands like Led Zeppelin, Queen, and Aerosmith were what you got when you turned on your radio (today we get some ass taking garbage into a microphone while a machine plays a beat in the background... because that's music). Nothing against Pearl Jam, Mettallica, Nirvana or even the Chili Peppers (love John Frusciante) but Billy Corgan is truly amazing and everything just worked. Whether it was Billy's creepy voice and complete talent on guitar (my favorite guitar player who's band started in my lifetime with Frusciante a close second), the strangeness of a female bassist in what could easily be considered a male rock band ...more
Best band ever known to man. 10th place? Come on people, stop listening to today's trash music (aside from rock).
One of the most innovative bands of the 90's. Billy Corgan is a lyrical poet in every sense of the word! I love how the Smashing Pumpkins took a risk on each album they released and each has a different sound. Not to mention is there a better thematic concept album than melon collie and the infinite sadness? I think not!
18 Comments
8
Green Day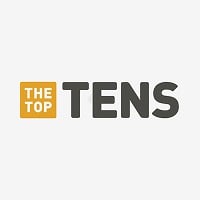 Green Day are an American pop punk, punk rock, and alternative rock band formed in East Bay, California in 1986. The members include Billie Joe Armstrong (vocals and guitar), Mike Dirnt (bass), Tré Cool (drums) and Jason White (guitar) . Green Day are associated with punk rock, pop punk and alternative ...read more.
Green had a lot of great songs in the 90s: Basket Case, When I Come Around, Brain Stew, Geek Stink Breath, Hitchin a Ride, Scattered, Redundant not to mention songs from 1039 and Kerplunk. They revitalized punk and brought it back to the world. Number 15 is way too low!
Pop punk and not hard rock! - Userguy44
Green day was at its best in the 90's. Dookie their best album brought them into the mainstream and brought us classics like basket case and longview. Insomniac had an angrier punk sound but still continued to have mainstream success with classics like walking contradiction and armatage shanks. Finnally Nimrod evolved green days sound by incorporating acoustic guitars, trumpets and other odd instruments but still retaining a punk sound. Nimrod had classics like hitchin a ride and prosthetic head
Dude... All I have to say is Dookie. Basket Case, When I Come Around, Longview, She, Welcome to Paradise. And not to mention all the stuff after that. Time of Your Life... Hello... More hits than *cough* Nirvana.
31 Comments
9
Stone Temple Pilots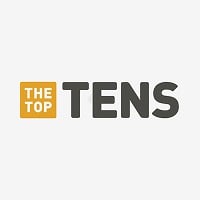 Stone Temple Pilots was formed in San Diego, CA in 1989. ...read more.
Miss you Scott
STP is #1 in my heart because they had diversity in their musical styles throughout each album. You never knew exactly what you were going to get from a new STP album -- all you knew was that it was going to sound amazing. Most of these other bands can be boiled down to three or four general sounds that repeat through their entire discographies (if you're lucky). That is not the case with STP -- they were so talented that they could allow themselves to explore a wide range of styles and sound damn good doing it.
You picture or hear 90s rock, you see STONE TEMPLE PILOTS.
Among so-called alt-rock bands, only Pearl Jam and Nirvana sold more albums in the 1990s than Stone Temple Pilots, but STP was the dominant singles band of the era. Plush, Vasoline, Interstate Love Song, Big Bang Baby, Trippin' on a Hole in a Paper Heart, Lady Picture Show... all those songs reached No. 1. Creep, Big Empty and Sour Girl all made the top four, and the indelible quality of those songs make this band an easy top 10 for the 1990s.
14 Comments
10
Soundgarden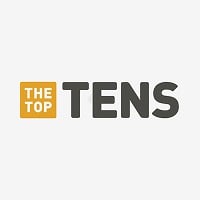 Soundgarden is an American rock band formed in Seattle, Washington, in 1984 by singer and rhythm guitarist Chris Cornell, lead guitarist Kim Thayil, and bassist Hiro Yamamoto.
The only band to properly incorporate black sabbath and the beatles, which in my opinion, was what grunge was attempting to do. Heavy metal and soft rock, not to mention chris cornell could take this title alone. Love all of grunge music, soundgarden just had the most talent in my opinion.
WAY underrated! When I think of my childhood and reflect on the 90's, I think of Soundgarden. What a band. In my opinion the most diversity of any band of the 90's, from the more mellow "Blow up the Outside World" or "The Day I Tried to Live" to the harder "Fell on Black Days" or "Pretty Noose", this band did it all. Greatest band ever...
Number one on the list is Soundgarden!
With Chris Cornell's vocals and Kim Thayil's guitar riffs. Soundgarden is with out a doubt the greatest rock band of the the 90s. "Superunknown" alone secures the title.I don't need to say much more.
20 Comments
The Contenders
11
Nine Inch Nails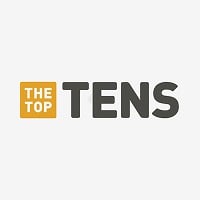 Nine Inch Nails is an American industrial rock band and, founded in 1988 by Trent Reznor in Cleveland, Ohio.
One of the most innovative and underrated mainstream acts of the 90s. "The Downward Spiral" and "The Fragile" are way ahead of their time. I would argue that Trent Reznor's contributions to music are as important as Nirvana's. Plus, he's the reason anyone gives a damn about Marilyn Manson, which is a huge contribution in-and-of itself.
The most creative hard rock band of the 90s... Hands down
And still making great music. Spin magazine labeled Trent Reznor the most vital artist in music.
Downward Spiral is one of the top albums of all time!
3 Comments
12
Tool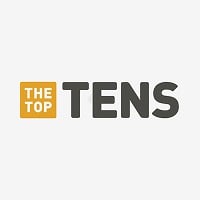 Tool is an American progressive/alternative/post-metal band, that was formed in 1990. ...read more.
Literally the most technically and lyrically advanced band. Danny Carey is legendary on drums and considered by many to be up there with Neil Peart, Justin Chancellor redefined how to play bass, Adam Jones's creativity on guitar is incomparable to any other guitarist, and Maynard's very complex lyrics, pure emotion, soul, and energy on stage makes listening to Tool's music a very intense experience.
Helped keep Metal on the surface without out selling out, the sheer genius of Adam Jones, Maynard James Keenan, Danny Carey and Justin Chancellor ( Paul D'Amour) is collectively explosive. Best band alive.
Creativity has never been so delicately assembled in a band like this one before. Adam Jones and his hard, haunting, and unique riffs complement Maynard's voice and vocal delivery in a way no other band has achieved. The bass line can hardly be called "rhythm" or "backround" because Danny Carey's ingenius syncopated and dissonant drum lines with bass lines that lead as much as guitar, this band can easily be named one of the greatest masterpieces of music and art on the planet.
I am glad to see Tool so high up on this list. So underrated and so talented. Danny is an awesome drummer and Maynard is brilliant always. My favourite band ever.
29 Comments
13
Rage Against the Machine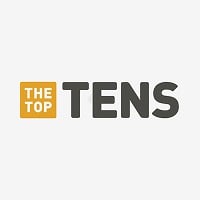 Rage Against the Machine is a rock band formed in Los Angeles, California. The band consists of vocalist Zack de la Rocha, bassist Tim Commerford, guitarist Tom Morello and drummer Brad Wilk.
Great political songs.
What is RATM doing at 14? They should be number 1. - DarkBoi-X
The hard rock sound of Morello and Commerford along with great rapping skills of De La Rocha complete with the simple yet awesome drumming makes Rage the best 90s band ever and, in my opinion, one of the best ever.
Tom Morello... Enough said.
11 Comments
14
Foo Fighters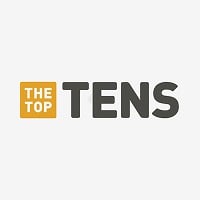 Foo Fighters are an American rock band, formed in Seattle in 1994. The band was founded by Nirvana drummer Dave Grohl after the death of Kurt Cobain and the dissolution of his previous band. The band consists of Dave Grohl (lead vocalist, rhythm guitar, main songwriter), Pat Smear (rhythm guitar), Nate ...read more.
The Foo Fighters are the best, wow and they're on of the few bands that are STILL TOGETHER
The best modern rock band that started from alternative rock all the way to hard rock
The colour and the shape was their best album ever (other than maybe wasting light). The first album was not great but Dave was the only one doing anything, so that's 1/4 of the creativity. There is nothing left to lease had great songs too (learn to fly, stacked actors, breakout).
But they were definitely better in the 2000's. Aurora, Generator, Breakout, For all the cows: all quality songs from the 90's!
7 Comments
15
Bon Jovi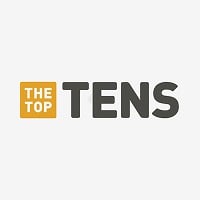 Bon Jovi is a hard rock band formed in 1983, which had a streak of successful albums in the late 1980s. The band originally consisted of lead vocalist Jon Bon Jovi, guitarist Ritchie Sambora (left in 2013), bassist Alec John Such (left in 1994), keyboard David Bryan, and drummer Tico Torres. The band's ...read more.
They just released 3 albums in the 90's - Keep the Faith, Cross Road and These Days and all were absolutely amazing! Songs like Keep the faith, dry county, always, In these arms, This ain't a love song etc were all superhits! The Best Band ever!
MOST POPULAR IN THE WORLD, NUMBER 1 HERE IN THE PHILIPPINES BACK IN THE 90'S
bon jovi is simply the best... listen 2 living on a prayer and you give love a bad name, it's my life, have a nice day, wanted dead or alive..1 word : classic
Sorry, Bon Jovi doesn't belong this high on the list
11 Comments
16
Pantera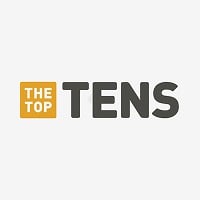 Pantera was an American Heavy Metal band formed in 1981 by guitarist Dimebag Darrell and drummer Vinnie Paul. The band started out as a Glam Metal act in the 1980s with little success. After discarding their original lead vocalist and enlisting Phil Anselmo, the band signed a major record deal with ...read more.
Best by far.

When u sell millions of albums without radio or MTV you are a musical Phenomenon.

LITERALLY every album is GOLD. All but one Platinum. Some of the most consistent album sales in music history shows have impressive they were LIVE as that was their only REAL promotion
Dimebag, Vinnie Paul, Rex and Phil. Best band to ever live, definitely most talented metal act to walk the earth. RIP DIME.
Two decades of unrepeated display of power, time shows the real value of this band. Pantera rules, walk!
The best guitarist, best drumer, add in a great singer and a good bassist. You get the best band of all time. The band got me through so many times in my life from anger to having my children. Number 1 for me all the way!
6 Comments
17
Aerosmith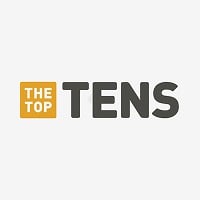 Aerosmith is an American rock band, sometimes referred to as "the Bad Boys from Boston" and "America's Greatest Rock and Roll Band".
It's because they're not a 90's band. They were around since 1970 really. And they only had a couple of hits in the 90's. They're luck to even be on this list. But as for best rock bands of all time, they'd be higher (probably).
HOW COULD YOU PLACE AEROSMITH AT 28 IT SHOULD BE AT TOP 5 THEY DESERVE BEING THAT HIGH AND WHAT CRAP IS THIS NIRVANA BEING PLACED number 1? He's NOT A HARD ROCK HEAVY METAL ARTIST!
Most Of These Bands Are Grunge Not Hard Rock

Even Heavy Metal Is on this list

I thought this is meant to be Hard Rock not Grunge/Metal/Punk or Alternative
Aerosmith.
One hit every year since 1973.
Biggest band ever.
18
Korn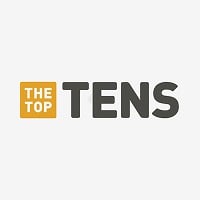 Korn is an American Nu-Metal band from Bakersfield, California, formed in 1993. The band's current lineup includes founding members Jonathan Davis, James "Munky" Shaffer, Brian "Head" Welch, and Reginald "Fieldy" Arvizu, with the addition of Ray Luzier, who replaced the band's original member, David ...read more.
Yea, this is WAY too low for KoRn! Are you kidding me? When MTV played music KoRn beat out the ridiculous Backstreet Boys, NSync, and Britney Spears for #1 song/video, and the Got the Life video had to be retired because it was on top for so long! KoRn put hard music on the mainstream map and kicked Pop in the face! They are easily top ten if not higher.
Freak on a Leash and Blind defined the 1990's! Way underrated band. Should be much higher than this!
Revolutionized... A new genre... Grunge metal... Never been done till KoRn came around
Huge in the 90's. Like the biggest band by the end of the 90's. They released very good music right up to the end of the 90's.
6 Comments
19
AC/DC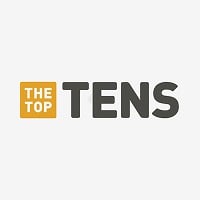 AC/DC are a Australian hard rock band, formed in November 1973 by brothers Malcolm and Angus Young, who continued as members until Malcolm's illness and departure in 2014 . They were fronted by Bon Scott until his untimely death due to alcohol poisoning in 1979, after which they hired Brian Johnson ...read more.
Should be higher. Most of the bands above aren't even hard rock. Most are grunge, rock, metal etc as well as below. - Userguy44
For me acdc is a top 5 band in the 70s and 80s. The tone of Malcolm and Angus are downright scary good. They have stood the test of time and there isn't a band in the world who's riffs are being played more in commercials, ads, movies, super bowls, etc than acdc. They didn't call it quits after losing a singer or after a few good albums. They produced massively inspiring albums like High Voltage and Highway to Hell with the great Bon Scott and developed themselves even further with the great Byron. Absolutely legends. And they may even be a top 10 in the 90s.. but definitely top 5 in the 70s and 80s.
How can they not be the greatest of all time.. So many great songs - and still playing for us! It's gotta count for something that they are still touring and releasing new stuff 20 PLUS years later...
AC/DC deserves to be #3 or #4! They're at least better than The Red Hot Chilli Peppers... Some of the bands on the Top 17 are just there because they're more famous.. But that doesn't mean that their music/songs are better
13 Comments
20
Three Days Grace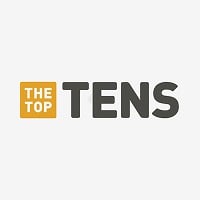 Three Days Grace is a Canadian rock band formed in Norwood, Ontario in 1992 with a line-up consisting of guitarist and lead vocalist Adam Gontier, drummer and backing vocalist Neil Sanderson, and bassist Brad Walst. Their original name was Groundswell until they changed it to their current name in 1997. ...read more.
They actually formed in 1992. They changed the band name in 1997, but they started in 1992 as Groundswell.
They should be number 1
Come on damn it go highr
best
21
Marilyn Manson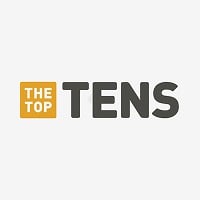 Marilyn Manson is an American rock band from Fort Lauderdale, Florida. Formed in 1989 by frontman Marilyn Manson and Daisy Berkowitz, the group was originally named Marilyn Manson & the Spooky Kids with their theatrical performances gathering a local cult following in the early 1990s. ...read more.
Honestly, I was surprised how low Manson was. He was such a controversial figure for 90s Rock. Even to this day I love his stuff from the 90s, and find it almost a perfect way to describe 90s Rock and metal. Manson was the perfect 90s rock star, he should be higher up on the list easily.
Marilyn Manson should definitely be at least in the top 10. HE DOMINATED THE 2ND HALF OF THE 90'S DAMN IT! - ComaWhite21
Should definitely be number 1 best band ever for sure more famous than most bands on this list
He is my favorite singer and I'm only 12
5 Comments
22
Oasis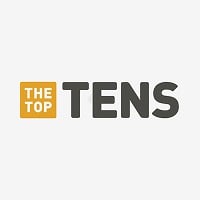 Oasis were an English rock band formed in Manchester in 1991. Developed from an earlier group, the Rain, the band originally consisted of Liam Gallagher (vocals and tambourine), Paul "Bonehead" Arthurs, Paul "Guigsy" McGuigan, and Tony McCarroll.
Oasis should top this list. Noel and liam Gallagher, their lyrics, their vocals, the instruments. They make amazing music. They're the best band of the 90s!
Although they may not be hard rock, you can say that about many other bands that made this list. Oasis is lyrically, vocally, and just flat out musically brilliant.
Noel continued to pump out great music all throughout oasis' career, and still writes music today.
They're impact on the world is top-10 material at least.
6 Comments
23
Slipknot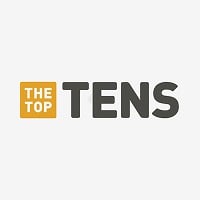 Slipknot is an American Heavy Metal band formed in 1995 from Iowa. The band is best known as one of the pioneers of the New Wave of American Heavy Metal during the late 1990s - 2000s and are distinguishable by the band's clothing choices, consisting of black/red jumpsuits and horror inspired masks. ...read more.
good band - Mattia
Great band when you see them live
Only released one 90s album.
24
Def Leppard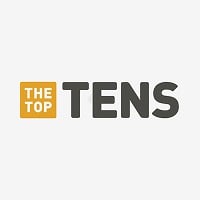 Def Leppard are an English rock band formed in 1977 in Sheffield as part of the new wave of British heavy metal movement.
I love them
Definitely leopard has to be one of the best bands of all time!
One of my all time favorite. bands. These guys rocked rocked till you dropped
Greatest rock band ever!
1 Comment
25
Dream Theater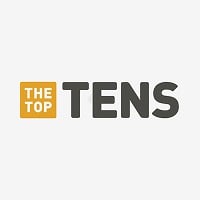 Dream Theater is an American progressive metal band from Boston, Massachusetts. The band was formed in 1985 under the name of "Majesty", only to change its name to Dream Theater later. ...read more.
I haven't been listening to these guys for very long, but like everyone says the more you listen the better they get. I agree.
One of favorite bands of all time, they are better than everybody on this list and should be number 1.
Just listen to them. You will know why
It's about rich music.
1 Comment
26
Bullet for My Valentine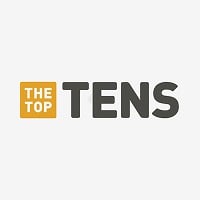 Bullet for My Valentine are a Welsh metalcore/emo band from Bridgend, formed in 1998. The band is composed of Matthew Tuck (lead vocals, rhythm guitar), Michael Paget (lead guitar, backing vocals), Michael Thomas (drums) and Jamie Mathias (bass guitar). Former members include Nick Crandle and Jason ...read more.
One of the best modern rock band
27
The Offspring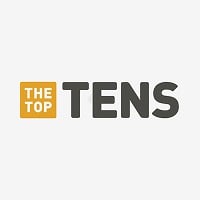 The Offspring is an American punk rock band from Huntington Beach, California, formed in 1984. Formed under the name Manic Subsidal, the band consists of lead vocalist and rhythm guitarist Dexter Holland, bassist Greg K., lead guitarist Kevin "Noodles" Wasserman and drummer Pete Parada.
Biggest albums of the 90s, Green Day needs to leave.
They have very many hits and deserve number 1
The offspring is my all time favorite band. I reckon the guitar work is just magnificent
Top 10 no problem. Smash and Americana? Both in the '90s.
2 Comments
28
Deftones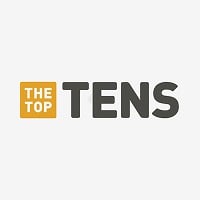 Deftones are an American alternative metal band from Sacramento, California. The band, which was founded in 1988, consists of Chino Moreno, Stephen Carpenter, Frank Delgado, Abe Cunningham and Sergio Vega.
Easily one of my favorite bands of all time.
Perfect blend of quiet and meaningful lyrics to relax to and hardcore scream an heavy riffs to get you pumped up for a big game or a workout set.
The deftones r a really hard band but there also very melodic I love them they deserve a ranking
Even the new albums that they release are amazing. To this day, still the best live band I've ever seen!
4 Comments
29
Scorpions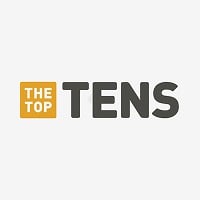 Scorpions are a German rock band formed in 1965 in Hanover by Rudolf Schenker. Since the band's inception, its musical style has ranged from hard rock to heavy metal.
Wind of change is one of the best song that has a good meaning
Best band out there still today
nope
63.? come on.. this just can't be true.
30
Bush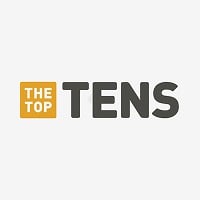 Bush are a British rock band formed in London, England in 1992. The band found their immediate success with the release of their debut album Sixteen Stone in 1994, which is certified 6× multi-platinum by the RIAA.
Why is Bush at 96? Some of the best singles of the mid 90's. This list is ridiculous. Butthole Surfers ahead of Bush and Three Days Grace? Really?
31
Lynyrd Skynyrd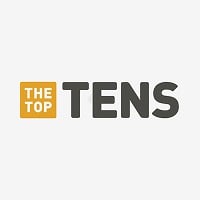 Lynyrd Skynyrd is an American rock band best known for popularizing the Southern rock genre during the 1970s They are known for songs like "Free Bird", "Sweet Home Alabama" and "Tuesdays Gone" .
32
Faith No More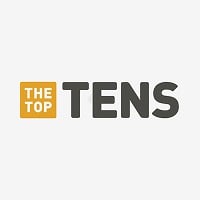 Faith No More is an American rock band from San Francisco, California, formed in 1979. Before settling on their current moniker in 1983, the band performed under the names Sharp Young Men and later Faith No Man.
Should be so much higher in this list.
They have definitely get to be high up. They had so many iconic songs and a wide range of styles. At the point of the album Angel Dust they were one of the most listened to bands at that time. They were huge. Internal disputes eventually ruptured the band and ended an immense set of albums. Mike Patton is a genius though!
They should belong to top 10, very unique band... Don't know how to describe them.. But they rock hard with their unique style... You should listen to them if you are a band member
The albums The Real Thing and Angel Dust are definitely 90's classics! Very talented yet obscure band.
7 Comments
33
Weezer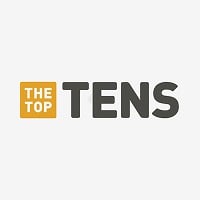 Weezer is an American rock band formed in Los Angeles in 1992, currently consisting of Rivers Cuomo (lead vocals, lead and rhythm guitar), Patrick Wilson, Brian Bell, and Scott Shriner.
This band was totally original and had some of the catchiest songs ever written.
WHY IS THIS NOT HIGHER UP?!? Most of these bands aren't even from the 90's!
The Blue Album ALONE should be enough reason they should be in the top 10. But then we also get Pinkerton AND The Green Album!
Weezer 101? THIS VOTINGS RIGGED. WEEZER IS THE BEST BAND OUT THERE
34
Heart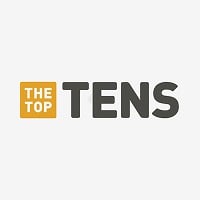 Heart is an American rock band that first found success in Canada and later in the United States and worldwide.
Amazing guitarist & singer x'D the girls are just fantastic, rocking out & they r very known from their popular song 'barracuda' wats better is that they r talented sister c: I deserve to be higher
35
Iron Maiden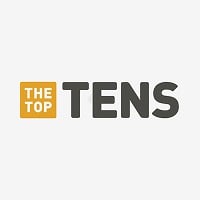 Iron Maiden are an English Heavy Metal / Hard Rock band formed in Leyton, East London, in 1975 by bassist and primary songwriter Steve Harris. The most critically acclaimed period for the band was from 1983-1989. With vocalist Bruce Dickinson, bassist Steve Harris, lead guitarist Dave Murray, rhythm ...read more.
UP THE IRONS!
VOTE FOR N.1!
this band is one of the most important in metal history! - Mattia
Iron maiden one of the most influential and hardest working bands out there should be top 5 easy
Woah why is it on 49? With hallowed be thy name, fear of the dark it should be on top three at least!
6 Comments
36
Radiohead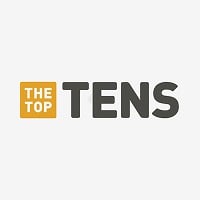 Radiohead are an English rock band from Abingdon, Oxfordshire, formed in 1985. The band consists of Thom Yorke (lead vocals, guitar, piano, keyboards), Jonny Greenwood (lead guitar, keyboards, other instruments), Colin Greenwoood (bass guitar), Phil Selway (drums), and Ed O'Brien (guitar).
Probably low just because radiohead isn't considered "hard rock"
I'm listening to "Lucky". No band here comes close to this display of godly music. Best band not only for the 90's. Perhaps the whole damn century.
Did I seriously have to add this on the list? Why don't more people like radiohead?
I wouldn't call them hard rock, I'd put them on the top ten list for 90's bands easily though
37
Live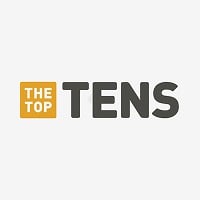 Live is an American rock band from York, Pennsylvania, composed of Chad Taylor, Patrick Dahlheimer, Chad Gracey, and Chris Shinn. Live's original lead singer Ed Kowalczyk left the band in November 2009.
Throwing copper changed the direction of the entire industry. Remember it was that or hootie and the blowfish at the time
Most influential band in my life. The charisma depth and rawness of Ed especially back in the throwing copper days to me has never been surpassed
Great band, I don't know why Green Day and korn has a better position, I think that it's for popularity and marketing, instead the sound quality.
I saw Live at South Park Meadows in Austin in 1995. It is still the best concert I've ever seen.
3 Comments
38
L'Arc~en~Ciel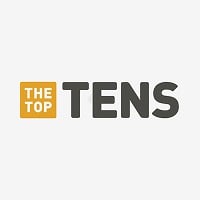 L'Arc-en-Ciel is a Japanese rock band, founded in Osaka in 1991. With a reported 40 million records sold, they were the first Japanese act to headline at Madison Square Garden.
Greatest band ever!
please come to Indonesia again.
39
Queen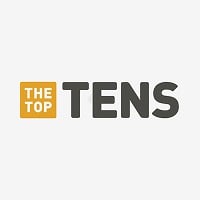 Queen are an English rock band formed in 1970. Members were Freddie Mercury (Vocals and Piano), Brian May (Guitar, Vocals), Roger Taylor (Drums, Vocals), and John Deacon (Bass Guitar, Vocals). Before forming into Queen, Brian May and Roger Taylor had played together in a band named Smile. Freddie Mercury ...read more.
They aren't a 90s band what... I vote anyways though because they are good - Mattia
Just the best band ever.
Well. The fact that they are this far down, even though they aren't a 90s band, shows that most people have a terrible taste in music. Seriously the greatest band of maybe all time
They are this far down because they aren't a 90s band, they shouldn't be on this list at all, duh.
1 Comment
40
HIM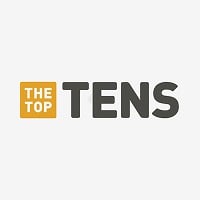 HIM was a Finnish gothic rock band from Helsinki, Finland. Formed in 1991 by vocalist Ville Valo and bassist Mikko "Mige" Paananen under the name His Infernal Majesty, the band broke up in 1993, before being reformed in 1995 by Valo and guitarist Mikko "Linde" Lindström.
Him is pest band!
Never lost Their style
41 Zi:Kill
42
B'z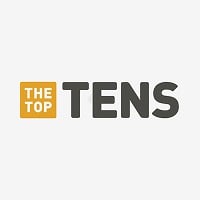 B'z is a Japanese rock duo, consisting of guitarist, composer and producer Takahiro "Tak" Matsumoto and vocalist and lyricist Koshi Inaba, known for their energetic hard-rock tracks and pop ballads.
43
KISS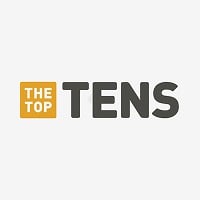 Kiss is an American hard rock band formed in New York City in January 1973 by Paul Stanley, Gene Simmons and the band's original manager, Lew Linet.
Kiss is the best band out there when the say you wanted the best you got the best the hottest band in the world Kiss you can't hear yourself think because the place would just explode and I know personally just how good they are I have seen them 4 times once in Chicago in 77 or 76 love gun then the crazy nights ture then I got to meet them in 2013 on the monster ture and 2015 4 there 40th anniversary tour with another meet and greet private concert again and how they can be so far down like 44th place is just unimaginable and to keep them out of the rock and roll Hall of Fame for so long it's just so wrong that's all right they made it in anyway and they inspired so many other rock bands and they wouldn't be where they are today if it wasn't for kids so all you haters out there that put some this low on the pole can kiss my butt
Are you kidding me they owned the 70's they ruled the 80's the rock the 90's so how the hell can they be so far down
Kiss is terrible. Gene Simmons thinks rock is dead. They need to be further down.
It's because believe it or not but rock is dead now its about heavy metal or death metal times are changing music is evolving and now everything is going to bull like pop #revivemusichistory
1 Comment
44
Mr. Big
Mr. Big had a very good song and a great musician like we now Erick Martin, Paul Gilbert, Billy Sheehan, Pat Torpey, and Richie kotzen who replaced Paul in 1997
Mr.big is the best band
The song that Mr.big makes are the best because metals and other music are good to listen but song that has a good meaning with a little melody mix with rock is the best and only few band like Mr.big has it
45
Breaking Benjamin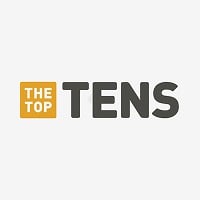 Breaking Benjamin is a American post-grunge/alternative metal band formed in 1998. The bands members all changed in the time between 2010 to 2014, with the exception of Ben Burnley (Vocals). The Ex-Members included Chad Szeliga (Drums), Aaron Fink (Guitar) and Mark Klepaspi (Bass). ...read more.
Breaking Benjamin is the BEST! Enough said!
46
Jane's Addiction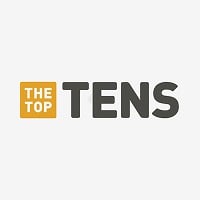 Jane's Addiction is an American rock band from Los Angeles, formed in 1985. The band consists of Perry Farrell, Dave Navarro, Stephen Perkins and Chris Chaney.
Should be in the top 10 easily. One of 90's hard rocks biggest influences
One of the bet not as good as red hot chilli peppers but still good
Perry Ferrell's work with Jane's and Porno for Pyros must make the ten! This is the music that actually paved the way for Nirvana and Soundgarden, both bands that get WAY more props!
47
Eraserheads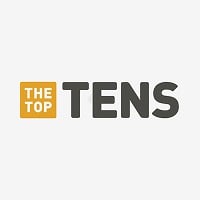 Eraserheads is a Filipino rock band formed in 1989. Consisting of Ely Buendia, Marcus Adoro, Buddy Zabala and Raimund Marasigan, the band became one of the most successful, most influential, critically acclaimed, and significant bands in the Philippine music history.
One the influential band of the 90's in the philippines they are unique and very talented when it comes to songwriting a truly great, great rock band I can't say anything else, they are the best in the Philippines!
Maybe you do not know this, but this is truly a great band.
God, I hope you are kidding me. This is a terrible band... At best.
48
Silverchair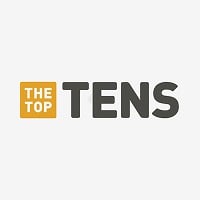 Silverchair were an Australian rock band, which formed in 1992 as Innocent Criminals in Merewether, Newcastle with the line-up of Ben Gillies on drums, Daniel Johns on vocals and guitars, and Chris Joannou on bass guitar.
How in the world is Silverchair not on this list. Amazing Aussie band!
49
White Zombie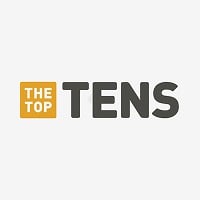 White Zombie was an American heavy metal band that formed in 1985. Based in New York City, White Zombie was originally a noise rock band, and was known for its later heavy metal-oriented sound.
They changed the sound of Metal forever... So many bands today owe White Zombie for paving the way with their innovative sound and style
Yes!
50
Megadeth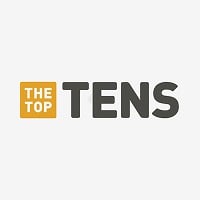 Megadeth is an American thrash metal band from Los Angeles, California. Megadeth was formed in 1983 by guitarist Dave Mustaine and bassist David Ellefson, shortly after Mustaine was fired from Metallica. They have released 15 studio albums to date, and have gone through many lineup changes, with Dave ...read more.
To be this low is ridiculous Dave Mustaine probably one of the best ever
go up
PSearch List
Related Lists

Top 10 Bands that Don't Belong in the List Called "Best Hard Rock Bands of the 90s"

Top 10 Most Underrated Hard Rock Albums of the 80s and 90s

Best Hard Rock Songs of the 90s

Top 10 Hard Rock Bands

Greatest Christian Hard Rock Bands
List Stats
6,000 votes
119 listings
12 years, 75 days old

Top Remixes (20)

1. Nirvana
2. Pearl Jam
3. Red Hot Chili Peppers

slutzinheaven

1. Metallica
2. Green Day
3. Red Hot Chili Peppers

treyanthonyyeah

1. Red Hot Chili Peppers
2. Soundgarden
3. Stone Temple Pilots

Ntsoo
View All 20
Error Reporting
See a factual error in these listings? Report it
here
.