Best Indian T.V. Shows
The Top Ten Indian T.V Shows are Out ! Check The List to See Which Rocks Yourself !

1 Iss Pyar Ko Kya Naam Doon?

It is best serial ever
As I have seen many...
But ipk is lakon mein ek
THE BEST ROMANTIC T.V. hINDI SERIAL
Is none other than IPKKND
Sarun=Arshi
Arshi=IPKKND
IPKKND=Fandom
Fandom=Arshians
Arshians=Sarunians
Sarunians=IPKKNDians

Iss pyar ko kya naam doon is my favourite show and the most important thing arnav is my best actor

It is a fantastic drama,

I am from Mauritius.Have watched this serial again and again.Barun Sobti's performance is outstanding.The most hot and handsome indian actor ever.First time ever got addicted to a serial.Sanaya is mind blowing.Script, dialogue, songs...everything perfect.

2 Taarak Mehta Ka Ooltah Chasmah

I love this show my whole family sits together to watch this show

This is the best T.V. show I have ever seen. Please vote this serial.

A perfect blend of comedy, romance, love and as many feelings as you can write over here.Taarak Mehta Ka Ooltah Chasmah is a sure shot hit!

I also watch this show everyday and don't missed any of the episodes it is comedy serial I had seen ever, and this serial don't need to improvement.

3 Qubool Hai

This is an amazing series! Love asad n zoya!

Awesome love zoya and the show is very light hearted...
Feel hood after watching the show.
Sum silent romance
Drama
Sum emotion makes this show perfect

This is a new show on zee T.V.. It is interesting and original. Best current show. I never miss this show

This is an amazing show on Zee T.V.. Now you can watch the whole series of this show on Vodafone Live App. It is available on I-tune & Play Store both. - riyakhanna21

4 Diya Aur Baati Hum

A reality shown impeccably which depicts the dilemma of most Indian girls face to balance or even choose between her family and dreams.

It is very good to see in our society.

It's the best serial I ever seen

I really enjoyed watching this serial and hope it encourage men to support their wives in achieving their dreams and women to support their husband in return at the same time.

5 Kumkum Bhagya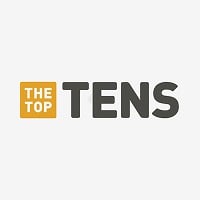 Awesome show. Has a great story and really great acting by the entire cast. Love it!
Awesome serial in my life I love this serial.
Quite a treat to watch. Sometimes the storyline gets dragged unnecessarily, but I can't blame the crew. It's a fabulous show! The actors are credible for their acting skillz, they seem naturals. It's like watching a rom-com. The dialogues are so well written. Still follow this show to date!
Superb serial in zee
6
Kitani Mohabbat Hai
We want season 3
The beest jodi the best serial is kmh because of the chemistry between karan kritika. Love the way they act
Honestly no matter how much I say it's good it's still not enough so I'm just going to say if you haven't watched yet, your messing out big times!
The best show ever with the best jodi... Just love it
7
Ek Hazaaron Mein Meri Behna Hain
The bond between the sisters feel so real! Viren and Viraat are so hot too! Love the couples' sizzling chemistry and the funny moments!
The best show ever
Love the 2 sisters and live, their bonding
Bonding between characters are amazing
I love this serial lot. Please re telecast it again.
8
Yeh Rishta Kya Kehlata Hai
A serial which rarely gets boring as it focuses on all the relationships in life and shows how each one of them is fragile is to be handled with care - vrfmlyanne
The outstanding acting of Hina Khan made the show adorable
Yeh rishta is an outstanding and superb show
Yeh rishta kya kehlata hai should end immediately as it is nothing good anymore
9
Comedy Nights With Kapil
Best Show Ever. Can't stop laughing. Kapil is true talent. Number 1.
I think this is the best comedy show in the hole world
I am happy to see this show because I can't stop laughing
Even though these things happened I'll rate it 5/5 cause its firstly not easy to make people laugh and in such situations its not easy at all then too Kapil is making efforts salute to him #haters.
10
Pavitra Rishta
Excellent story and original plotlines. Superb acting as well.
Its cool and awesome
One of my favorite love shows which show promising relationships, love, and family moments.
It is truly awesome. I love it so much that I cannot afford to miss it even for a day. Please, how can I join ontv online to be able to watch everyday
The Contenders
11
Meri Aashiqui Tum Se Hi
Beautiful and awesome serial
The music's in this serial are fabulous
Hero and heroine selection is very nice
And the character names are very nice
Love this show ever
Nice serial but I do no they copied the back ground music from the film Aashiqui
This is my favourite serial this serial has something very unique from other flop serials
This my favorite Drama in weak. Very different story from others.
12
Pyaar Ki Yeh Ek Kahani
It should be on top it is best serial ever
Love story between a vampire and a preeti human
Best serial ever for me
I just LOVE THIS drama so much it's about a human and a vampire falling in love but a past tense gets in the way of their love...
13
Geet
IT IS ONE OF THE BEST...
ALWAYS WISHED IT WOULD COME BACK
THE MAGIC CREATED BY MANET CAN NEVER BE FORGOTTEN
MISSING you
Love you DD AND GURMEET
Excellent show. Has watched it a few times and am not getting tired. Recommend everyone to watch. Maan and geet has done a fantastic job.
Geet was a good drama. The story portrayed was unique and not that typical and I felt that it either revealed or broke some boundaries of Indian beliefs which is why is drama was one of my favorites and it is pretty rare for me to actually enjoy and Indian drama throughout the beginning to the end and the chemistry between the two main actors was of course a plus point so overall I would recommend watching this drama if you want something a little different but than again love romantic comedies with a bit of tragedy.
Really great show! Makes me cry when I don't expect it because the actors are that great, esp. Gurmeet :D The background characters add to the show (like Dadi! Love her! ), and they're not annoying (except for the bad guys). Makes you think about essential philosophical questions (e.G. Can bad people be forgiven? What is love? Etc.). The transitions make sense, and they make sure that small details are taken care of. Great show, you can't help but smile when the main 2 are together, even if they're arguing it's cute :D Must watch! I'm surprised this isn't #1 or at least top 5, I'm guessing it's rigged...
14
Dill Mill Gayye
Ma all time favorite
Best drama ever. Would recommend to anyone and everyone. Watch the 1st episode and I'm sure you will love it! Best drama ever ARMAAN AND RHIDIMMA! Please guys just try watching it. BEST THING EVER! Commedy romance everything a person loves to watch
D m g is d best evwer I have seen
Best show! I never watched this show when it came out on the T.V. because we never had Indian channels then. But I want this show on the internet and it is very entertaining. Whenever I am free, I on my computer and watch it. I want to finish the show but I only have watched 132 episodes and there are some many episodes.

I wish that some directors come up with a show like this.
It is the best show on that has ever been made.
I hope that they make a show like this one because all the new shows are boring.
I liked the storyline for Dill Mill Gayye, how it was about doctors. It is the best show.
15
Madhubala
Awesome serial... Diff from usual daily soaps
It is my favorite and I think that it should on number1
Thr serial about love and hating
This was so far the most interesting show I have ever seen. I really enjoy every bit of it.. mind blowing acting and the most talented actors... this is one of the best I think
16
Pyaar Ka Dard Hai Meetha Meetha Pyaara Pyaara
It is an excellent show with a great plot. Actors are really amazing. I love it as they show all the issues which common families face during their lifetime. It is no natural.
The best chemistry ever
I like this show and good acting in the show hope to see more
Superb serial
17
Aur Pyaar Ho Gaya
The best lovestory I have ever seen.. Everything was so sober and innocent I just fell in love with raj and avni
Very nice story and sweet
Cutest love story I have seen
It was my best show
18
Sarabhai vs. Sarabhai
The fact that this T.V. show is not on the top of the list shows what is wrong with our country.
Never tire of watching it. Again. And again. And again
This show is a true gem. Its great comedy, miles away from other boring soap operas. An Indian classic
To gudd to watch with family
19
Sapne Suhane Ladakpan Ke
A serial please off kar do I don't like this show... koi kahani nahi hain...
I like this show. It just great. And I like rachna so much, Kabir too, I hope this serial still for ever
Please put this show back on T.V.
Nice serial ever to watch
20
Dil Dostii Dance - V D3
The friendship and fun between the actors look so real, watching this show just makes my day. Dil Dostii Dance is an awesome show that you should never miss.
Great show for teens and dance lovers :) worth giving 30 mins of your life too!
The awesomest show ever! - SawanXBoy
Complete package of dance, love and friendship...Teens relate this show with their lives...
21
Tere Liye
I also watched this serial but after if released I newly watched oh my god it was great serial well done to the producers and directors greeting from Finland
Rocks! Nice couple. awesome storyline
A beautiful love story that is way better than all those listed above except maybe Ye Hai Mohabbatein which is also an equally realistic and splendid one!
I loved it very much
22
Balika Vadhu
Boring serial ever and going from really very long time.

STOP IT!
Best serial I have ever watched.
Actors are amazing!
Very nice storyline.
Only serial which has covered 7 years (2000 episodes) of successfully journey.
Best best serial...
Its not boring its nice drama
Best serial ;)
Very nice theme!
Good cast!
Going well,
I hope it never stop...
23
Jodha Akbar
I like the role of akbar AND it is my favorite serial
I like akbar acting...good serial...
Akbar you are so cute and handsome
Excellent serial
This is a beautiful great service
24
Yeh Hai Mohabbatein
One of the best new serial by star plus, just another one of Ekta Kapoor's successful shows
Such a great show
One of the best shows ever
Such a great show with great thought.
25
Sarwasti Chandra
It's a very interesting serial and a very superb serial
Cast is very nice
This show is really awsomee serial. And it show true love story between two person
Its fantastic and superb serial in star plus
26
Anamika
Best serial I have ever seen. Really giving nightmares
Awesome serial ever made on this planet.
Number 1 always
Love you jeet mmmwa
27
Baat Hamari Pakki hai
A short show of less than 200 episodes. Must watch the first 100 episodes for its romance and the characters are well played - badshahsam
The best show and very cute couple
I loved shravan's character.. It is contented with lot of humour
It was the very unique story luved it!
28
Dance India Dance
Great entertaining talent and creative show.
Very awesome show and very talented dancers
29
Hum Paanch
One of the best comedy show of all times
30
Rang Rasiya
Rang Rasiya is the best series ever, with a unique story and good actor and actress has made it superb
I think rangrasiya one of the best drama In the world
Rangrasiya is a very different love story compare to those same love hate sagas between a business man or collegeuge students
Rudra is very handsome
31
Bade Acche Laggte Hai
Priya, a happy go lucky women gets married to a busy entrepreneur, Ram. Post- marriage, love blossoms between the two. My whole family watches it.
Greatest show of all time... Great chemistry... Great music..
I agree greatest drama, acting, chemistry, dialogues and music of all time. Hooked on to this drama. My both daughters and myself enjoyed watching this series. Very natural and talented actors.
I learned to love all our relationship in all times from this serial
32
Kuch Rang Pyar Ke Aise Bhi
I'm not much of a serial watcher. But this show has got me hooked. Romance at its refreshing best. Kudos to the writer and director. Well tailored script. Keep up the good work. Just a suggestion, don't spoil it like some of the other serials that started off well but waned thanks to the high dose of melodrama that was added at its later stages. Keep to the simplicity of KRPKAB.
The most romantic T.V. series ever... Love the lead pair Shaheer and Erica as Dev and Sonakshi... Can watch this over and over again... Can't get enough...
Excellent show Kuch rang pyar ke
Very nice show, situational drama, cute love story
33
Ek Hasina Thi
I love this drama. It's not only wonderful show but really filled with lots of thrills & suspense... Hope more new serial will come in future...
Like revenge?! Well this show is perfect for it! Sooo much drama with so many clever plans! Its one of my favorite show! Hated the fact that it ended but like everyone says every good things needs to end! So whatever shows are still going around aren't that best. Must watch this show! I can watch this show forever but I already watched it 10 times and I might start my eleventh time this weekend! Every move is a surprise and every steps you will find your emotions...
This show is absolutely perfect for people who like revenge but in a sly way. This drama never gets boring with something to look forward to, to each next episode! It is definitely a must watch!
If anyone knows another show like this please recommend it to me... I really like this show and I want to watch all the shows that are like this! Wish that made season 2! I WANT SEASON 2 WITH THE SAME CAST! No one should've done better job as this cast... no one should be replaced because no one likes to be replaced and no one likes to watch a show where people are getting replaced... I want to watch more drama between Surya and Durga and I want to watch more romance in between Durga and Dev I WANT MORE EK Hasina THI! MORE MORE MORE MORE MORE MORE!
34
Tumhari Pakhi
From Singapore-- though I don't know Hindi, I thouroughly enjoy watching the serial by following the English subtitles. The character of Pakhi is so well portrayed and I'm sure many women would like to emulate her, especially in her controlled emotions. Keep it up!
Pakhi is so beautiful I love her smile my all opinion for this serial
This drama really very closed to my heart, Anushuman and Pakhi done their character very well, the love they shows each other really make me realized that what is true love and Anushuman character should not end that fast. The music for this drama really awesome, double congratulation to the music director, he done a great job.
I like this drama.. I love pakhi she is very Preety.
35
Satyamev Jayate
Aamir khan is the best
Aamir is doing nice to change the bad side of our society ;really inspiring.
At least one serial who can do payback..
Aamir doing very good job
36
Kaisa Ye Pyar Hai
The best ever... !
Best romantic serial ever
Best I have ever seen
Angad ( iqbal khan) so hot n cute... his the real hero
37
Jhalak Dikhlaa Jaa
I love jhalak Dikhlaa jaa. I can't wait until season 6.
I love to see shahid on it I m very much excited...!
I like this show very much
It's a amazing show.
The host Manish is very funny and makes us laugh throughout the show. The judges are very good dancers. It's a very nice show and the best dance reality show I have ever watched.
38
Kundali Bhagya
Sath nibhana sathiya was is and will the best show ever telecasted on Indian telivision
Love the acting
Best show ever. Love the chemistry between Karan and preeta.
39
Khichdi
This show and Sarabhai vs. Sarabhai are always going to be my most favorite shows no matter what. These shows remind me of the wonderful time me and my family spent. I watch the same episodes over and over again to relive the old memories. I really wish the original makers of these serials come back with a second season.
Was awesome Indian comedy
Superb drama miss this serial felling nostalgic really loved characters of hansa and praful
Best ever.
Should be at top
40
Suvreen Guggal
Suvreen guggal is the best show I have ever watched I really love it it is great
41
Just Dance
Just dance is fun for everyone
42 Guddan - Tumse Na Ho Paayega
43 Tujhse Hai Raabta
44 Ishq Subhan Allah
45
Do Dil Ek Jaan
Its very romantic serial
Great lead actors, nice and sad story line. The emotional bond between the actors is real, it's a nice change.
Best show ever, actors and the story are amazing deserves number 1
Beautiful show with a heart breaking story-line.
46
Beintehaa
I think is the best serial in India
Zain rocks Aliya is good
Such a good show. Very good storyline. What I like about this show is that it's not like the other Hindi shows where the show revolves around the same plot for at least 200 episodes. This show is very fast and very heartwarming and its excellent for the younger generation. Love it
I think that it's a beautiful story and it's really wonderful how despite all of the up and down in their lives they still mange to over come those by working together.
47
Mahabharat
The T.V. serial I have ever seen, wich gives us knowledge in every epipsode and connect us to the well established and modern society of ancient india, and also connect us to mythology of India, the characters and the narration of the story was perfect and also the actors those who have played role in that are still known by the name of the character in the serial...!
Superb casting... Love this serial lots
Its just a treat to watch mahabharat; the characters coming alive just as the background sanskrit shlokas do enlighten. Hellos to mahabharat!
I love the casting of mahabharat and specially arjun. I only watches mahabharat and non of the other shows I love it... It is superb with all the background music and with the superb set
48
Miley Jab Hum Tum
It is an excellent show if watched bny any student itwill be love by them. It has perfect elements of everything in college life. Studies, Drama, Friendship, Love, Romance, Career mixed with perfect blend of humour.
I have seen almost everything here... and believe me MJHT rocks more than many shows. It's the best if you want to see some college fun, friendships and it's among some very awesome love stories. Miley jab hum tum, Iss pyaar ko kya naam doon and Dil Mil Gayye (1st season) were all awesome!
Oh I just love it, everything is amazing on it. the act by actors is so lively. I just love the show
All-time favourite show! I've watched this since I was 10 years old. AMAZING SHOW AND CAST! You will love this show of you're thinking of starting to watch Hindi T.V. serials. It centres around 2 sisters who adjust to a city life where they face problems with love, education, family, truth, life, and emotions. Just like Dill Mill Gaaye. You should watch this!
49
Punar Vivah
Superb show..!
Brings excitement in every episode.!
The cast is very good and experienced.!
A really great show. Please vote. :D
This show brings excitement.
The cast are really good actors,
This is a show that you must watch.
Please vote this show
It shows what happens in real life and what situations Women sometimes have to face!
50
Na Bole Tum Na Maine Kuch Kaha
It's a very unique show as compared to the nonsensical, typical and cliched saas-bahu dramas. Complete slice of life type of show which tells about the love story of a widowed, mother of two and a young, easy going bachelor. It attempts to change the society's perception and thinking towards widow remarriage through its simple message. All the characters in the show are very natural, easy to relate with and not over the top. But the real life of the show is definitely, Mohan Bhatnagar played by talented actor Kunal Karan Kapoor. He is one amazing actor. His eyes are so expressive, he makes acting look so easy. He's definitely a treat to watch.
This is the very good serial I love this serial a lot
Na bole tum na maine kuch kaha
This my favorite feelings forever.
PSearch List