Best AntiVirus Software Companies
Good antivirus software is an invaluable tool for keeping your computer, your personal information, and the security of your friends and family safe from hackers, identity thieves, and spammers. The damage a single virus can do is astounding.

Today's viruses have the capability to do everything from sending your personal information like credit card numbers and bank accounts to identity thieves to turning your computer into a slave that will send out spam e-mail messages, attack websites, or do pretty much anything else the virus maker wants it to. And on top of that, viruses are programmed to seek out your contacts and try to infect them as well. Odds are good that if your computer gets infected, everybody in your contacts is going to be receiving an e-mail message or IM that looks to be from you and contains the same virus you got.

A good antivirus program will typically cost a bit, but will be nothing compared to the cost of losing your files and your identity. Below are the top ten best antivirus software companies around.

The Top Ten

1 Kaspersky

I have done beta testing on anti-virus suites for years.

For 2009, I found Kaspersky to be the best AGAIN.

I tested Kaspersky, Norton, Webroot, ESET, McAfee and G-DATA.

I tested 200 different malicious files.

Kaspersky detected 198 of those files with zero false positives.

Norton detected 198 of those files with zero false positives.

Webroot detected 195 with zero false positives.

(I'm only showing results from the top three. )

Real-Time Protection:

I went to infected websites and downloaded infected files, pictures, etc.

Out of 35:

Kaspersky detected 35.
Norton detected 33.
Webroot detected 35.

So, the best anti-virus is:

1. Kaspersky
2. Norton
3. Webroot

Using this for ages now. It has an amazing layout which is really easy to find your way around, and it is easy to use overall. There are regular updates and it's easy to know when Kaspersky needs an update or has detected a Virus, Trojan, etc. I have trusted Kaspersky ever since I got this computer (1/2 Years Ago) and have never been infected! Kaspersky will solve all of your problems easily and I trust Kaspersky 100%!

I am using kaspersky internet security for almost 4 years now. I have no problems since it is installed on my PC I never look at solution because it takes every decision with smart way. Update itself, scans system for infections, scans USBs attached to computer system & also check for system vulnerability for possible security holes which are not patched with updates from microsoft itself. Its unique safe transaction technology awarded by AV Test.org for "Most Innovative Lab work to Secure Transaction"

I've been using Kaspersky for around 6 years now and have never had any problems. They constantly release new virus definitions and it doesn't use a lot of resources compared to other virus software I've used.

I used to use Norton until it failed to stop a trojan horse that forced me to rebaseline my PC - they lost my business with that move. Go Kaspersky!

Visit Website

2 Symantec (Norton)

The only antivirus that shows the links are risky or not. Other you can know once you click but Norton does it before your click (on the search page itself). Same goes on android. It can scan apps on Google Play store which you are viewing even before clicking install.

Norton is the best antivirus, and it's from one of the most experienced Antivirus companies. It has changed a lot now. It's not heavy on the system resources even. Just give it a try and you won't want to change it for any other antivirus program ever...

Starts automatically when you start your PC, and you won't even know it. It always work in background providing info in notification (I know other can do it too, but NORTON does it better). Very nicely designed and doesn't use too much memory and detect every single malwares. It is the best.

I've had Norton 360 before, than I had avast! now I have ESET and I could feel the difference between these three... It was much better with Norton, my computer ran faster, less errors popped up, etc. So in conclusion I'd say that Norton 360 is the best antivirus!

Visit Website

3 ESET

ESET saved us quickly. I actually enrolled in this site to give ESET some congrats. My wife unaware of the security I had set up with ESET for years, almost got horribly hacked by a smooth obviously professional scammer. When I came saw her on her computer one morning she had already let this company, charge her credit card and gain entry to her computer to "clear up" a problem.
One quick call to ESET, and they not only told us what to do immediately, they then got in our system and checked everything. Nothing but one issue had to be resolved with one company and one credit card. A small thing compared to what could have happened had things not been cleaned quickly. I cannot appreciate ESET enough. Worth every penny spent over the years. Very helpful with some other issues over the years. The entire family, desktop and laptops now and will always have ESET security systems.

ESET is the best antivirus yet, it is very fast, it doesn't slow down your system unlike Norton and Kaspersky.

I had Norton before, it almost crashed my system despite the fact that my PC has good specs (2.1GHz duo core HP Pavilion dv6).
I'm now using ESET now, it's amazing with daily updates to keep your system protected, since I've had it, I don't know what a computer virus is, believe me, I can comfortably surf the internet without no threat, even visit sites with high virus alert with no system intrusion because I have ESET.

It's the best user friendly antivirus available, very easy to operate and schedule your scans, system inspection and others things.

I can't see myself giving up my ESET to have another antivirus, one can't condescend from the best to something lower, ESET is the best by a mile, believe me.

I used to have Norton, and Kaspersky many years before. However Norton was eating up my resources, and Kaspersky just turned into some "always notify me about -Nothing happened to you-" program. Kaspersky is very good stuff. But I find the Eset has less hardware requirements, and when I use it never get infected. And I find the Eset cheaper also in the 3 year plan.

Never had a problem with viruses when using eset. Runs well and doesn't slow the pc down and easy to change settings. Tried one of the newer Norton Av a few years ago and kept deleting a false positive when I told it not to. Kaspersky runs well as well but it is heavy on the resources.

Would say I would go for eset, bit defender and then Kaspersky. Otherwise avast is a good free Av if you don't want to pay.

Visit Website

4 AVG

I've used several other anti-virus on this list for personal and corporate use (150 PCs, 14 servers). One was way too heavy, expensive, and had bad habits of not staying updated, another was heavy, expensive and didn't work (come to find out it really isn't that good unless you install the whole suite, and we wanted only anti-virus). AVG Business Ed. It's simple, light, and awesome. The fact that they have a free personal edition is icing on the cake.

Been using it for years. Although it does have a few false positives, I've NEVER been infected with a true virus while using the free version of AVG. It has caught PLENTY of them and kept my PC safe. Only downside I've seen for others is that once in a while there's a file from AVG that messes up the boot process. I've been able to fix most of the time, but there were a couple that had to have Windows (XP) reinstalled. Still, the best I've seen over the other free ones.

I have used AVG now for years, FREE version works very well however the paid version is worth every penny! Norton & MacAfee are both jokes, AVG's free version works much better than their software that you have to pay for. Paid version is only $39.99 and an be picked up at Wal-Mart and other stores... But if your looking to protect more than one computer go to AVG/Griosoft's website for a better deal. Try it! You will not go back to those other companies again, EVER!

My laptop wasn't working fine, so I tried a couple of antivirus programs. Some caught 1 virus, some 2. But when I tried AVG, it caught 75619 viruses! Then my laptop worked like heaven. This software should be number 1 along with Norton and McAfee. They're good too you know! But Norton is a bit slow and McAfee is a bit over protective so GO AVG. P.S. The whole thing is super fast, protective, fun for FREE!

Visit Website

5 Microsoft Security Essentials

Have had a few problems with ESET, BitDefender, many problems with McAfee, and nothing but problems with Symantec/Norton over 31 years of anti-malware purchases. Interoperability problems, mysterious virus-scanner-turned-off problems and viruses and rootkits not detected by McAfee and Symantec. Horrible customer service issues with all of them especially Symantec. Then about five years ago, unable to resolve multiple problems between my machine and BitDefender, I tried MSE. Since then, no slow-downs, no malware getting through, no mysterious interactions with mail clients, and no need for customer support. It simply works. It's free. First thing, when I get a new machine, I rip out all vestiges of the teaser Symantec or McAfee trialware and install MSE. So does my son, a computer security expert with a large national laboratory. So do all my friends. To date, no infections of any kind in my 3 machines, nor in more than 20 computers so equipped that I know about personally. No ...more

Runs nice and quiet in the background with minimal CPU resource usage... Just the way I like it. Have tried Kaspersky, Avast, AVG, and Norton, and of those I thought Avast was the most decent, but in the end all of them got to me with their paranoid attitude towards viruses and I kicked them all out. Have never looked back. MSE obviously doesn't cover everything, but in combination with Malwarebytes' antimalware, it's pretty solid.

Ultimately, your biggest anti-virus is simply your browsing habits. If you browse a lot of questionable sites, you'll have to be more intense on the countermeasures. For me MSE does the trick, but in the rare case of an actual infection, I also recommend Combofix, a great little piece of software.

It's been two years since I had been using MS SE... Not a single infection has passed into my PC since then; it detects all kinds of threats, the worms, viruses, trojans, malwares, adwares, rootkits, link generators, js script manipulators, etc... I have been advising all of the customers to use MS SE when I was working in Symantec a few years ago... Even it's the truth that made me resign from symantec; that, no other third party software will be knowing the heart of windows other than its own super companion, The Microsoft Security Essentials.

Antivirus are mostly required on Windows desktops. That means, it should be able to inter-operate well with core system and related processes. For this, being coded by someone who has a good understanding on core system and programs is very useful to make the lowest impact on system. So, as Windows is developed by Microsoft and also MSE, I'd like to recommend MSE as the best AV. They're also great in researches, so database should also be awesome. Also, it's free for genuine Windows. So, I highly recommend to use MSE as the best AV.

6 McAfee

Solved problems with malware and trojans that webroot avg and Symantec (Norton) could not. Norton is not worth the price, three anti-viruses failed to identify the problem and could not remove them. McAfee installed updated on first scan identified trojans and malware removed them all. Can be a pricey software but worth the money if all else fails. If I start using windows again (using Linux). I will get McAfee (normally get a year free with bank accounts) and see how good it is again. But Linux has no need for AV + virus and trojans in .exe form don't install only on VM software (on linux) which can be deleted total because the root can't be infected. No need to scan that can take hours with a deep scan with Tb of data.

Mcafee is the best antivirus company. Not necessarily the retail/consumer locked version, but I mean the commercial version that almost every company uses as their vendor now. The commercial version (VSE 8.8 and higher) Is as simple and refined as antivirus gets. It has a perpetual license, it has OAS consistently running when you choose, and everything is just completely customizable. Its like the android of the antivirus/malware world. Once you have the.zip file it can go on an unlimited number of pcs. It's the best antivirus commercially available, it's so good I've been able to run it on a crashing pc who's only hope is a reformat and its been able to remove about 90% of issues.

I've always used it, as opposed to Norton, & its "Total Protection" & "Site Advisor" products have kept me safe for a number of years now. A couple of Trojan Horses have crept past the firewall now & again, but the antivirus has picked them up & quarantined them for me. All in all, I've found McAfee to be a good, well rounded product. Keep up the good work!

The best antivirus ever, still working awesome even in out of date state, very easy to use, you can update it with 1 click, it has super real-time protection that can detect every single infected file even in stand by mode.

And McAfee has the best Firewall software, use both of them for ultimate protection.

7 BitDefender

BitDefender is by far the most effective security suite for Windows on the market. These guys have a leading research team which, in many cases, is the first to identify newly formed malware. Their suites have an excellent, frequent definitions update implementation, coupled with a rock-solid detection engine that consumes little system resources. They also have an excellent firewall and privacy options.

The only good, free option is Microsoft's own Security Essentials. In fact, considering its effectiveness compared to other free alternatives, as well as its light footprint, it is very underrated.

As for others:
-Kaspersky is all-around good, but doesn't offer nearly as much value for the money. Also, their reliability has been waning as of recently.
-Norton is garbage which is plagued by inconsistent performance, as well as stability and software update issues. I've had numerous bad experiences with their products.

It knows what to do to keep you safe, no need to schedule update, no need to schedule scans, it simply does auto update and auto scan, and it scans only when you are not at your busy hours using your laptop so it doesn't lag the system. It knows when you on battery or you are on gaming mood, for by then it automatically postpone any scans so as not to disturb you. It simply to install Bitdefender Free Edition and forget it's there because it makes your computer's life easy... As well as you.

If you want a real opinion, you gotta ask experts who by the way will tell you that Bitdefender HAS TO be among top 3 if not 1.

This company is so underrated, just because it is not in headlines for spying allegations as Kaspersky or doesn't have a crazy John McAfee to do the marketing job by posting pictures with rifles or candidate himself for crazy people's presidency. Although, Donald Trump proved the latter is apparently not as crazy as it might sound.

BitDefender and McAfee are the only two I know on this list, Mcafee is much more known it seems. There, that's the reason it's higher! The Dell I use is old, so it makes a few of the available versions of McAfee crash. Though, honestly, BitDefender! It goes as fast as a super computer on my 1998 Dell Computer System! Also, It seems as if it knows that some things I've downloaded aren't viruses...

8 Avira

It has many components that keep you safe. It also offer vpn along with the other components to increase protection. If you get a virus avira fixes it without a technical remote; but if all fails its customer people will always help you with the toll free telephone number. It always has good grades with the testing labs.

This is the ultimate anti-virus, it's free, it's powerful and when you download something with a virus, the program just delete it, when you enter a page with virus, the program automatically closes your browser, it's just brilliant.

I am using it for last 4 year and it's simple and active
Good heuristic protection, not too heavy. Doesn't slow down your system unlike others, offline virus VDF files to download, it's free and I never had a problem with it. I had Norton before it giving heavy load to my system. Try and take a complete protection against virus.

Simply the best. Second only to Kaspersky. Norton has long been outclassed by avira. Be it the free version or premium version, avira offers excellent protection with minimal requirements.

Visit Website

9 Avast Software

This is the best antivirus software I have ever used. I used almost all the famous antivirus software like Kaspersky, Avira, ESET, Malwarebites, AVG, Norton, Bitdefender, MCAfee, MS Security Essentials, Comodo and Panda. But all the softwares have a common problem that they slow down the PC. Kaspersky, AVG, Bit Defender, Comodo and MS Security Essentials have a big problem that they catch the wrong files which doesn't harm the PC usually. They often block internet connection. I have a very bad experience with Kaspersky specially. In all of them, Avast is a super fast antivirus. It catches almost all viruses, spywares, etc. It has a strong protection system, doesn't uses much resources of the PC, and it blocks harmful websites. I personally check it. I am very comfortable with it.

Avast Antivirus itself is definitely not a virus. It is an antivirus program that can keep virus, threat, as well as Malicious software away. But it sometimes can be turned into a virus.

If a virus or malware infects the core files of Avast and makes it malfunction, the Avast may turn into a virus. Though this case is rare, it indeed exists. Once Avast turns into a virus.

Avast has 7 screens, heuristics, sandbox and multiple updates daily. I love this antivirus because it has a detection rate of approximately 98% in the "PC security" review 2013 test (avast vs bitdefender). 500 viruses were used for the test. Bitdefender scored 98.6% - avast 98.2%

Best security that I have used. It's fast and efficient and offers loads of services plus offers a secure browser. Should at least be in the top 5. 10/10 stars!

10 Quick Heal

Quick Heal must be among the top five.
I had installed this antivirus five months ago and since then, I have forgot about computer viruses and malware. It has its unique DNA scan technology which can detect ANY virus in this earth. You also get daily automatic updates if you have an internet connection, if not you can download the update files through its website form anywhere like cyber cafes. It gives your computer total protection against viruses and is light too for your system.

11 years and still counting, Quick Heal the best antivirus is my computers friend since then. I remember 2002 the year when I lost all my research work on the study I was doing. Being a professional I can understand the pain and anguish I had in my mind. Somebody told me that if you had Quick Heal security solution in your computer than the virus attack would not occur. The next thing I did before bringing a new computer was that I brought Quick Heal. And I have been using it since then. I have had many computers since 2002 but the only Antivirus software I put in it is Quick Heal. Thanks to Quick Heal to have created this wonderful software and to people who work for Quick Heal, give yourselves a pat on your back for doing what is right. My vote is for Quick Heal.
N More, Mumbai

Quick Heal detects all the viruses where others fail to detect or provide solution after detection including top brands. Best part is that they give onsite support from company whenever required and solution is given for new viruses within 24 hours. Easy deployment/maintenance with graphical dashboard is a gift to administrator for defining policies, generating reports, controlling the network etc. That's great from our Indian Company to be better than the best. Last but not the least system speed is not hampered. Kudos to Quick Heal for their quality of product and excellent post sales support. In short, they provide customer delight. MH - Hyderabad.

Quick Heal is better and appropriate antivirus when compared to Mcafee which I used for past 5 years. I found the variation in respect of system speed and so on. I had installed Quick Heal 9 months back and I am satisfied and suggested for internet centers. One more feature I noticed that it is very fast and easy to install as well as re-install when system is formatted. This is one of the best antivirus as per my 20 years system experience in government organization computerization. It is a great data protector. Admirable results. Thanks to the team of Quick Heal product and associates. Wr. KRARAO

The Contenders

11 ZoneAlarm

I buy the download disk every year and I have never had a problem. As far as I'm concerned its in the top 3. They offer a free version try it out I'm sure you will be happy. Great firewall and does not slow down your computer.

One of the best products I have ever used, and I have tried all the rest. ZoneAlarm saved my computer from a heavy virus, I tried Avast, AVG, Norton, Eset, Trend Micro and they all couldn't cope with the virus. ZoneAlarm locked up my computer, killed the viruses and restarted. Top 3 definitely.

Zone Alarm hides your computer connection to the internet and thus protects you from seeing all the sites that are trying to send you viruses and junk adds etc. #1 in my opinion.

I have been using it for years. Both as the freeware and as purchased. The main difference is the perks that come with the purchased software. I can't imagine surfing the web without it.

Visit Website

12 K7 TotalSecurity

Very handy, fantastically useful and is capable of a lot of functions other than cleaning malware and viruses! Should be at least in the top 5!

This 1s best antivirus product more than other products. Because fast scanning and fast insulation.

Among other antivirus, K7 for me is the best, I already proven K7 for its deeper cleaning process.

Best antivirus ever, is easy to use with unlimited features.
I love this virus and I trust it the most.

13 Panda Security

You may have seen fast antiviruses, but it is the fastest. It is much more faster than Norton, Quick Heal, Avast latest version, and Kaspersky, but the best part is that it can detect every single virus, and its user interface is awesome of all antiviruses... It should definitely be number 1.
But what the hell? I'm seeing it is no. 11 who added 1 extra 1.

Too good for my laptop, now my life is easier, it's light and sharp, thanks panda for making my life easy. I suggest to all, get demo. If you're satisfied, then buy. Panda technical support team can also help us.

Thanks to protect my mails, PC performance and boot up the speed.
Internet security is good anti virus.
Firewall is also good hacking tool of Panda.

I use them. So far no probs and I am happy. 6 months use. They are virtually invisible to your system and are an install and forget.

Visit Website

14 VIPRE Antivirus

I've been using Vipre for the last 5-6 years in conjunction with Malwarebytes Anti-Malware (only for the last year) and I've never had a problem. I used to use Norton and McAfee before and had problems of all sorts, even though the computer is only really used for gaming or word processing. I also love that Vipre works all the time, but doesn't completely take over your computer and make life incredibly difficult. When I switch to Vipre I did a head-to-head comparison with Norton, Vipre found quite a few more problems, which my other security system had COMPLETELY missed. Not sure how this is ranked 21st, but it should definitely be in the top 10, it really is a great program.

My husband used to have all kinds of computer issues w/ things coming into system from his cruising around and downloading programs. Since using Vipre, that problem has pretty well ceased to be an issue. Of course, at first it was saying EVERY site was a potential issue and had to ok things, but once you get past that part to start, it is good to go. Vipre recommended.

I have been using Vipre for more that 6 Years, and since switching my clients to Vipre from Symantec, McAfee, Trend Micro, and Panda, our calls due to Viruses and Malware have dropped significantly. The sites we use to visit weekly, now call us monthly. Not sure if I should keep using Vipre.

I've had Vipre fro a year now that is reasonably priced and have no virus or malware but it did let my browsers get hi-jacked three times in two months by gaming people and "speedbit accelerator as well. The program did nothing for me and I had to figure out how to take my settings back that took about 20 minutes of work.

It also never makes a sound when it finds things or is suspicious so it makes me think it's not working most of the time, but it does work and I find it pretty good, but can be made so much better as well.

15 Comodo

As long as you don't deliberately do something seriously DIRTY with your computer, this COMODO internet security, firewall and anti-virus will be your best protection for LIFE!

I am speaking from experience... And best part is that it is FREE!

I use comodo free Premium for 6 years now, I don't have any problem, no malwares, no bad experiences.
If comodo antivirus will not detect everything but comodo sandbox will catch everything left, unknown files, suspicious or unsecure things. Comodo is for advanced users, not for everyone...

Work, shop, bank, and browse the internet securely. Comodo protection keeps I am secure on my mobile device, so I can click (or tap) with confidence.

The best antivirus for those, who isn't mentally challenged or just plain stupid.
Requires knowledge of WHAT you do with your computer.

16 Trend Micro

I got a new computer for Christmas and installed Trend Micro on it and I haven't had a virus yet. Trend Micro gives me a pop up if I go to a page with possible viruses and I've never had a problem. My old computer used to get viruses all the time and as soon as I put Trend micro on it I never got any viruses at all. (The Laptop I typed this on has Trend Micro Titanium)

This is truly a great antivirus. I have had Norton, McAfee, AVG, and Kaspersky, which are all great but I have had the best defense with Trend Micro. The above does anti virus programs take care your usual Trojans, malware, spyware, etc. But if you want every bit of data securely passing through your system, I feel Trend Micro is the easiest to use.

First anti virus I'm using is Norton, then ESET, then AVG, the Kaspersky and the last one is Trend Micro. I'm paying for all the ant-virus, except AVG and using each off anti-virus at least more than a year. Now, I'm stick to Trend Micro because it can detect the virus that Norton and Kaspersky cannot do.

Using since many years, and I don't have any problems with virus or other malware. Best is that it is in the background. The system resources are used so less that you have no problems with updating and scanning. Best Product.

17 Dr. Web

Premium Antivirus by Dr. Web is an award winning virus scanning and filtering software. It provides reliable, effective, and lightweight protection for my pc.

Web Light is a reliable product that uses the most innovative Dr. Web technologies to protect my Mac from viruses and malware.

Quick or full file system scans, as well as custom scans, of user-specified files and folders. The SpIDer Guard monitor scans file. Portable anti-malware tool based on the Dr. WEB engine, which can run express scans to find and neutralize threats ...

Good antivirus company. But good antivirus and not properly Scan it.

The only android antivirus application software for it.

18 Malwarebytes' Anti Malware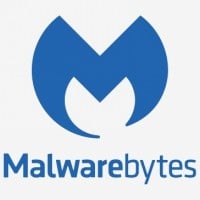 Malwarebytes Inc. is an American Internet security company with offices in Santa Clara, California, Clearwater, Florida, Tallinn, Estonia and Cork, Ireland. It specializes in protecting home computers, smartphones, and companies. ...read more.
I am, among other things, a retired PC repairman & over the years have used several different anti-virus programs. Most of them either slow my computer down, and/or block internet sites deemed malicious, plus the viruses still sneaked in! I have now been using "Malwarebytes" Anti Malware, which is supposedly not an anti-virus program, exclusively for more than three years & have never had a virus/malware problem! Had no firewall either! Over the three years, a couple viruses got in, I just scanned with Malwarebytes & in seconds, the problem was solved! AND "Malwarebytes" stays out of the way!
Best anti-malware program. Only $25 for PRO version. Much better than Norton and fully customizable to run completely in background. Been malware free ever since installing this suite and I download a lot of random torrents.
This should be in the top place on Antivirus Companies. I mean, this isn't even an antivirus company, but if you have this in your computer, you don't need an antivirus. Unlike the antiviruses, this software is a light one. So, vote for Malwarebytes!
Top of the line, super fast service, and deadly.. It actually DETECTS them! I have used several over the years, none come up to the powerful standards set by this software.
19
Smadav
Smadav on top 10? Wow, that's cool. Be proud to be Indonesian. This anti-virus is very good and effective to prevent local and internationals viruses. And also support to many international anti-viruses so they can work together without any crash. Nice.
Yes! I love this antivirus, because it's have very good feature that quite easy to use. It's working like a charm on beside my main antivirus.

And the best it's free!
I love this antivirus. It's light and simple. It's available on free and buy version. I love between free and buy version.
Portable mini-antivirus, scan virus, registry and hidden objects, has many tools such Process Manager, System Editor, Win-Force, and Smad-Lock, If your Regedit/Task Manager/MS-Commant/MS-Config has been disabled by a virus, you can force-enable it with a single click.
Not a powerful antivirus, but it always comes in handy..
20
eScan
I have used eScan for several years. I have never had a single issue either with detection or with the software slowing down my machine.

I have two kids and they have eScan ISS on their computers as well. It has excellent parental control feature and it hels me feel safe when the kids are browsing online or usign the web for their research.

The best part is the Privacy feature. I make sure that I leave it on, so that the cookies and the temp files get cleaned up when I restart my computer and everyday is a "fresh" start.

I love eScan, it is the best AntiVirus and will highly recommend for everyone to keep their computer's safe and families safe.
This product should be in the top 5. I have been using this product for more than 5 years and had never faced any problem. Earlier I used to use Norton and it was a resource hog unlike eScan which did not slow down my pc. Also the interface is very simple and easy to use. I would recommend this product and give it a 5 Star rating for its performance.
EScan antivirus is the best antivirus because I used for several years. I doesn't found any defect in this antivirus. it doesn't slow down the pc like as kaspersky. kaspersky slow down the pc I feel i5 pc work as i3.
so now days eScan SMB also growth faster then other. I am a software developer from Nepal I tested all antivirus found in market so I think best is eScan Total security.
Use it you never test other..
This is the best Antivirus Solution amongst all as it is not just an antivirus but the complete content Security solution. I recommend all to use and stay worry free for your Desktop, Laptop, Server, Mobile, Tablet and so on.
21
F-Secure Antivirus
Ok, so I've tested F-Secure for about a month, and I tend to believe, that this is one of the best antivirus programs ever. The detection rates are almost always in the very very high or even the 100 % category. Their products scan with two individual engines (bitdefender and f-secure) which guarantee a high detection rate. It also has a lot of good extras, like the software module to delete tracking cookies. And that is something that many antivirus programs do not offer. I wouldn't probably say it's by far the best (because every antivirus program has pros and cons), but for SURE ONE OF THE BEST.
Best Anti-Virus in my opinion. Used to have Norton, but it slowed down my computer into a brick. So decided to go for F-Secure, very satisfied so far. Catches everything, has gaming mode, Bank security, EMail protection and it is easy to use.

Price doesn't matter if it works great!
Best anti-virus software ever; I've been using it for many years and it has always worked like it should. The only problem in F-Secure is that it is not known widely enough, and I guess that it is also the reason why it is only the 13th in this list (at this moment).
Tried most of the anti-virus packages and this is the best. Bitdefender and Kaspersky are also very good, but F-Secure gives far less hassle on a day to day basis and picks up the most incoming threats.
22
Defender Pro
Simply the best and good antivirus software.
It is great. No problems so far. Easy to use.
Updated every hour to make sure you are protected from the latest threats
It has a lot of pros and it prevented us from hacker as a virus went in the anz.
23
Max Secure
Previously My Pc was too slow to load anything., then I installed Max desktop Security. It first scanned my pc and found some viruses and malware, in couple of minutes it solved my pc problem. Also its Antivrus feature is very good, with RAM and Rom maximum virus remove aleart etc.
Owsome Experience its scanning speed good and improve my mobile performance I recommended all to download the app.
Give me a proper gamer mode and I'll have nothing to complain about.
It's the lightest antivirus available at the moment with best results
24
Net Protector AntiVirus (NPAV)
This NPAV is the best and last solution of PC. It has a multi-scan system and other functions which other antiviruses do not have. Because I already use most best anti-virus (kaspersky, quickhill, etc.) but they could not give real time protection and slow down PC regularly. Lastly, I can find this NPAV which keeps my laptop faster than others. Thanks. I think it is the number 1 brand in the world.
It's not using any hardware resources from its system. Because I already use most best anti-virus (trend micro, quickhill, etc.) but they could not give real time protection and slow down pc regularly. Lastly, I can find this NPAV which keeps my desktop faster than others. Thanks. I think it is the number 1 brand in the world.
Really Simple and Awesome Antivirus Software! I don't understand why is it so down below on the list.
Provides great protection.
Best wishes to NPAV & Team.
This antivirus is superior & best in new experiments & operating softwares & also getting a greatest response.
25
BKAV
Oh yeah, I'd love the small space of ram when processing. It doesn't make my PC slow like Kaspersky. I've tried many other things, but finally decided to purchase a BKAV prog, which works very gently, gorgeously and effectively. (Not like when I scanned my comp with some other progs, they always said "no virus found" @_@).
Good one! I used to have such a tough virus that make me scan, ghost and re-ghost and re-re-ghost many times but no use. Then I used Bkav and it amazingly got rid of those viruses in couple of tens minute.
Nice one. It detects almost viruses and uses a small space of ram when it's processing
PSearch List