Best Online Dating Services
Online dating has become more and more common with thousands of people finding true love with the help of the Internet. Today, millions of people from teenagers to Baby Boomers and beyond are using online dating websites to help locate their ideal dates.

This list is a collection of the very best online dating sites and services based on their ability to find good matches, ease of use, security, and price.
The Top Ten
Passions Network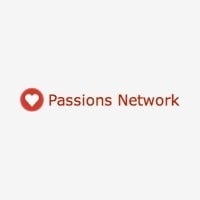 Passions Network is a dating and social networking website, consisting of over 200 niche sites focused on varying areas of interest.
I think this a great site... Allows you to talk to people without stress and meet some pretty decent individuals. I have had several friends and family who have made wonderful long time friendships and even a few have been married. Either way. In my opinion this is the best site on the net.
A very diverse community with diverse specialized web sites and many features: blogs, forums, chats, and more. Completely free. Sort of a hybrid dating site with many of the features of social networking sites, and lots of ways to communicate. Take a look!
Been a member on passions network since 2009. Mostly just for trucking friends but have met real cool, sweet regular hard working folks on Passions network. And still love that there is no gimmicks, no waiting to leave a message or you have to pay to view your messages... Never pay, never waiting, and always clean cool fun. Plenty friends and plenty fun loving folks. Thank you Passions Network you have been there for me. Now you have my vote ALWAYS
It's nice reading the success stories about people who have met and married after meeting via Passions Network.
Visit Website
eHarmony

eHarmony is an online dating website designed specifically to match single men and women with each other for long-term relationships.
My wife and I are about to celebrate our 10th year of marriage!... Thanks to eHarmony! Honestly falling in love with the inside of a person, instead of the exterior games of impression is what makes this work. No other such service matches people to the depth that eHarmony does. This is certainly not a "compatible favorite foods, movies, etc. " type of site. Prepare to go deep! My wife and I are still SO in love! I'm sure eHarmony is not 100% successful, but with transparent honesty and patience, their help, harmony CAN be found. : )
Yeah I think that eHARMONY is so cool it has been able to make lots of people really really happy so nice
I've been so impressed with how well eharmony has been able to match me up with compatible people. Even though I am still looking for that perfect partner, I have made so many good friends so far that it has been worth it for me.
Ten years earlier I was desperate, I tried every dating service known to man, and couldn't found my soulmate. Then I found eHarmony. Ten years later, I have a beautiful wife, 2 beautiful children. A adore eHarmony, and always suggest it to friends who can't find a girlfriend/boyfriend.
Visit Website
Match.com

Match.com is an online dating service with web sites serving 25 countries in more than eight languages.
Met my current girlfriend on here. I liked it far more than eHarmony. Gave me the best thing in my life so far.
Out of all these sites this is the only one I've even heard of!
Married my match in 4 months.
Beats eHarmony any day of the week. Interaction is so much easier.
Visit Website
PositiveSingles.com

Best place for people dating with HIV singles.
Very good site
OkCupid

OkCupid is an American-based international operating free online dating, friendship, and social networking website that features member-created quizzes and multiple-choice questions.
I have nothing but good things to say about okcupid, it's actually where my husband and I met. I tried other dating sights but nothing ever came close to how personalized my matches were on this site. I actually made lots of friends on there too because everyone I chose to meet was over a 80% match my husband and I were a 98% match and almost have everything in common. I'd recommend it to anyone but make sure you take the time to answer lots of questions; I filled out hundreds and didn't respond to people unless they took the time to answer at least 200.
This site is okay. It's not an outstanding site but for free I think that this site is very great and it is worth a try and you find someone on this site then that is great. It is very great to use this site if you just moved into a new city and wants friends. I highly suggest that you give this site a try.
Come on in for the thousands of addictive personality tests, and end up staying for all the really interesting and diverse people you will meet. Just setting up your profile is a liberating experience in itself!
It's more personal and you're not limited to just the computer generated matches. There's fun quizzes. So even if you don't find a match right away, you have something to occupy that time where you're bored
FriendFinder

FriendFinder Networks Inc. is an internet-based social networking and multimedia entertainment company comprising more than 8,000 websites, according to court documents.
Awesome site. Have scored a few times from this
It is very fantastic,
JDate

JDate is an online dating service aimed at Jewish singles. The service is one of a number of demographically focused online match-making websites operated by Spark Networks, Inc.
DatingDirect.com

The best dating site here in the UK
UniformDating.com
The Contenders
Perfectmatch.com
Christian Mingle
Well, I saw it in commercials and it looked like a good dating website. it's for Christians. So it's a good website. I don't know much about it.
Elena's Models
TallFriends.com
Sounds fun... How tall does one have to be to be a tall friend?
Meetville
Meetic.it
Zoosk
MillionaireMatch.com
I love the site
Tinder
Adam4Adam
Shaadi.com

Shaadi.com is an online wedding service founded by Anupam Mittal in 1997. Its core market is India, but it operates globally, with offices in Canada, the UAE, the United Kingdom, the United States.
For Indians, this is a blessing in wedding-guise
Muslims4Marriage.com
FarmersOnly.com
You still out walking the corn again? Get yer butt down to farmers only. For ranchers farmers and good ol country folk.
PSearch List