Top Ten Best Indian Singers
Best singers of all time world have ever produced by the originator of Music yes who else INDIA....

The Top Ten

1 Mohammad Rafi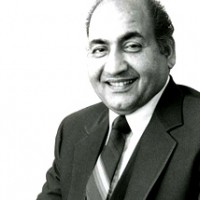 Mohammed Rafi was an Indian playback singer and one of the most popular singers of the Hindi film industry.
The most versatile singer India has ever produced, sang each song with such distinction, that left the listeners spellbound. The effortless transition across the entire range without any strand of strain, flawless emoting made him the king of playback singing... No doubt his humility, unassuming attitude, soft spoken nature, and reverence for mankind produced such a voice which came direct from heart... It's true that music is about emotion and not only technicalities, and he was master of both
None of the greats like Mohammad Rafi, Manna they, Kishore Kumar, Mukesh, Talat, Mahendra Kapoor can be and should be compared with anyone. I admire and love them all. Grew up listening to them and cannot think of a time when I do not want to listen to them. But Rafi Sahib has something which I am not able to put my finger on. He could sing every type of song, for any type of actor, any situation and for any mood. I am awe struck for his unrivaled range, variation and versatility!
Rafisaab has song all types of music soft, loud, happy, sad. He is total of Lata Asha Gitadutta and all other female singer = Mohd. Rafi.
He bust the carrier of Rajendrakumar, Dilipkumar, Shammikapoor, Dharemendra, Jitendra and many more. He was very polite and soft spiking man but when he sing songs like Dil Ke zarokhe (Brahmachari) you can not immage that this song is sang by Rafisaab. He has visited border at the time of India Pakistan war to bust the morale of our army, hence Pakistan Govt. Has censor his song for some time. Even though there are huge fan in Pakistan.
He has sung songs that are out of this world. His professionalism was second to none and ability to take on the character on the screen was extraordinary. He could improvise like one else could and his ability to change scales very quickly was unmatched. His voice suited the fakir like no one else's did while matching the heroes, villains and comedians of the time. His was the voice could start a song with the needed nagma before the music actually kicked in. In spite of all that, he had some humility and gentlemanly-conduct left in him which must have been a tough act given how the rest of his peer-group managed (or mismanaged) that aspect. Was he the greatest? No (he died before he could gather all the check-marks). Was he the best? Oh Yes.
2
Sonu Nigam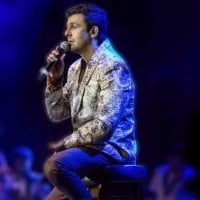 Sonu Nigam is an Indian playback singer, live performer, host and actor. He sings in Hindi and Kannada language films.
Sonu nigam is the most versatile and technically sound singer. He has been singing live on stage for 45 years and still is equally good. Never ever goes out of tune. Forget autotuner, he doesn't even need music. Give him the worst Mike and still he can sing like a legend that he is at any place and time. Unmatchable range and versatility. Ghazal, qwwali, rock, pop, indian classical, semi-classical, western, blues, patriotic songs, devotional songs, romantic songs, party songs...he has a long list of songs por performances in each of this genre. He can sing any type of song, for any actor. He can make you laugh, cry, meditate, feel,divinity. He has sung in 21 different languages. But you don't to know any language, because his voice clearly expresses the feelings and emotion of the song.
Nobody at present can rock the like he does. The best thing about his performance are they never get monotonous. The reason being he is the only singer who can justice to each and every composition from "tum jo mil gae ho" to "akhiyon se goli mare". He literally does it all..rock , pop, qawali, ghazal, classical etc. When you have singer of that calibre with that kind of range and versatility it's impossible to get bored. He is technically perfect and at the same time his voice has emotional connection. He has this amazing ability to transcend you into another dimension with hia melodies..in a live performance. India doesn't have any other singer of this calibre.
He is the best singer ever. No can beat him as he is such a singer who can sing any type of music from devotional to remix perfectly.
Sonu nigam is the greatest singer ever, well I tell you why -he has the most melodious voice my ear have heard, took a v. Hard challenge by singing songs of Md. Rafi to tribute him and some songs like 'tum mujhe yu bhula na'and many better than Rafi saab(sorry to rafi and his fans )this is itself a biggest thing, then now a days he sings that sort of songs as if those are made especially for him because songs are v. Hard and made me think if he had not present those songs would have not been so good. He has sung all the forms of singing present, better than the maestros present especially for that. This is a ridiculous thing. I wonder how one can do this, hats off to him he is a true legend if not more...
3
Lata Mangeshkar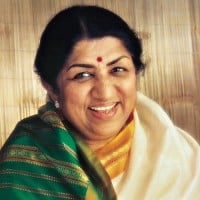 Lata Mangeshkar was an Indian playback singer and music director. She was one of the best-known and most respected playback singers in India.
I'm shocked seeing the legend, the Bharat Ratna winner, the melody queen Lata Mangeshkar is not at 1st rank. She never deserves even 2nd position.
It is certainly shocking to see her at number two position, which is ridiculous and unacceptable! After huge success of Aradhana songs, Kishoreda became very famous and many film stars like Rajesh Khanna,.Dev Anand insisted on his playback. During this period onwards, it was Kishoreda all the way. However, In spite of the arrival of Alka Yagnik, Kavita Krishnamurthy, Sadhana Sargam and Anuradha Paudwal, Lataji ruled the roost! Her body of work is enormous and incomparable! I sincerely think she should be at number one position, which she is notwithstanding the survey and statistics!
Lata is THE most melodious singer India has ever produced. Rafi's voice may be more smooth, BUT, Lata is more melodious than Rafi. She sang many song with Rafi Saab and she has not only matched her voice with Rafi bit by bit sur by sur chord by chord but better than Rafi. When Lata Ji sings, it looks as if Maa Saraswati is singing herself. Her voice is not from this world but from other world...One can easily meditate with her singing.
I like classical song the best. And the best example who has a strong classical base is Lata Mangeshkar. I suggest every rock and light music singers to build a good classical base at first. Lata ji's voice is really very melodious. And this is possible only because of classical songs practice.
So in my opinion Lata Mangeshkar is the best of all singers at past and today
4
Shreya Ghoshal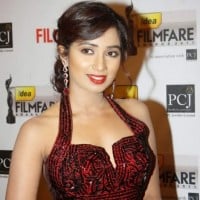 Shreya Ghoshal is an Indian playback singer. She has received twelve National Film Awards, twenty Filmfare Awards and eight Filmfare Awards South to date.
You have a melodious voice and good smile. With your voice one can have relief from all tensions and pains. Each and every song is unique from the other and for every song you mold your voice accordingly this is comment able. May this Dussera bring all joy and happiness not only in your professional life but also personal life. I hope you should get more fame and name.

In future you should get more and more wonderful songs to sing. You are an inspiration many youngsters who are hoping to become a singer. I wish you would have good times in future also. Your not only making Indians proud to have you but you are also making women ' s come out and take up any field which they prefer too.

I am happy to get this opportunity to share my views about my favorite singer Shreya Ghoshal

Hope you would inspire coming generations too with your marvellous voice.

Have a great day ahead

All the best

East or west your are the best. I am your fan I listen you ...more
Sreya Ghoshal is the best among the play back singers. One reason is that she almost won 4 National awards and different state awards and film fare awards within this shortest span of time.
She is versatile. Her rendition of romantic, soft numbers are flawless.
No one can beat her,such a voice she has.she can sing in any way.Worlds best singer she should be 1st. Actually she doesn't need music, music needs her. No one can ever sing like her. She is top in Kannada, Tamil, Malayalam, Telugu, as well as in Hindi. Her voice suits for duet romantic feeling item classic mass many kinds of songs. No other singers has these many plus points in our India...love you a lot sis may God bless for your future songs we are eagerly waiting for your more songs. Queen of Music one and only SHREYA GHOSHAL...
5
Kishore Kumar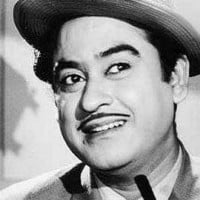 Kishore Kumar was an Indian film playback singer, actor, lyricist, composer, producer, director, and screenwriter. He is considered one of the most successful playback singers of the Hindi film industry.
The golden voice of the universe, as no one stands near him, when it comes to singing for various moods and styles. He could modulate his voice according to the need of the song, ranging from baritone to low baritone and from soft to very soft and everything from whispering to humming and to whispering. He moaned, he cried, he laughed, he shouted and off course yodelled in his songs He acted while he sang and he sang while acting. The best male voice in the history of Indian cinema and overall best voice internationally along-with the great Elvis, Mohd. Rafi and Sir Cliff Richard.
Kishore the's voice was so powerful and manly, but at the same time could be soft and sentimental. He was a very versatile singer if not the not the most versatile singer in Bollywood. Some people want to believe he's not versatile because he wasn't classically trained, but they are wrong he was a god gifted singer and deserves all the praise I and hundreds of thousands others have given him. Even though he wasn't trained in classical music, he has excelled at some ghazals. He was also an all round entertainer, he wrote songs, composed, produced, directed, and also acted. I just want folks to realise music does not start or end at classical, and Kishore proved just how true this was by singing a wide variety of genres. May his music live on forever in the hearts music lovers and fans everywhere.
I simply pity this site which ranks singers according to the number of votes... Kishore Kumar is beyond voting, ranking and all such sheer stupidities... Rafi, Mukesh, Hemant, Manna, Talat, Lata, Asha, Geeta-all are god gifted singers and chance is very rare that anybody in future will come close to them... To me even they don't come within 10 miles of Kishore Kumar... He was not god gifted, he was far far beyond those god gifted singers of that golden age of singing... He is simply "incomparable"... All others are human, he was God.
It doesn't matter what rank Kishore Kumar gets. What matters to me and million like me is we enjoy Kishore Kumar's songs more than any other singer. Its not just his voice, but his singing style, his matching his voice in accordance with actor, he being and actor, his eccentricities, his controversies, we enjoy everything.
Everything is just in his name"Kishore Kumar". For a true kishore kumar fan what matters is when we want to listen to his songs, we got a lot of variety with every kind of mood.
6
Udit Narayan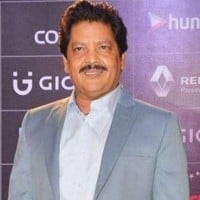 Udat is very very good singer. His voice is better than kumar sanu. Very memorial voice
Udit Narayan is the best SInger in my opinion because of his originality and soothing voice! In case of Romantic songs no one can beat him! And most of all he has sung in 32 languages, no other singer has sung in 32 languages! And he can sing any type of songs!
This man has undoubtedly most fresh, young, clear and original voice. Suppose to be in top 5 along with another melody SP Bala.
Better than Kumar sanu and sonu nigam... Powerful voice... He didn't copy mohammed rafi or kishore kumar unlike Sonu nigam & Kumar sanu... Sang some of the best songs of Hindi cinemas. Starting from Qayamat se qayamat tak he has sung so many many beautiful songs which are hard to list. Some of his best hits are in DDLJ, Dil to Pagal hai, Raja Hindustani, Mohabetein, kuch kuch hota hai, Gadar, Lagaan, swades, devdas, Tere Naam, Daar, veerzara and many more...
7
Arijit Singh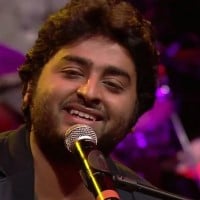 Arijit Singh is an Indian playback singer and music programmer from West Bengal who sings Bengali and Hindi songs.
Really he is an outstanding singer. He has a superb voice. Not only me, my whole family is a big big fan of his sweet, melodious and heart touching voice. Nobody else can compete with his voice. We and film industry are so much lucky to have a really talented singer Arijit. Please vote him. He deserve to be in top 5 male singer in India.
He is the best singer that our industry has got in the 21st century.. Brilliant texture of his voice..
He is the very best singer of the world. The only thing make him better is his sweet voice. Everyone likes him and make him a best singer by voting.
His versatility has no limits pop, rock, classical u name it. He has sung songs of each and every genre. He can vary his voice to a great extent and he does it for most of the songs and even then sings it with ease. He has the most raw as well as soulful voice. No matter which song he sings he puts all his emotions into it. Even below average songs lighten up and break charts when the singer is arijit singh... Sry... The arijit singh. People who don't agree with this are just blinded by their fandom for other singers and can't accept the truth. Don't believe me? Just listen to all his songs and tell me m wrong.
8
Zubeen Garg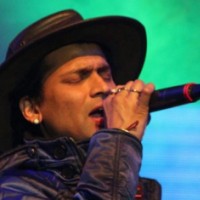 Zubeen Garg is an Indian singer, music director, composer, songwriter and actor. His contributions are mostly attributed in Assamese, Bengali and Bollywood. He has sung many songs in other languages including Tamil, Telugu, Kannada, Malayalam, Marathi, Odia, Bodo, Karbi, Nepali, Bishnupriya Manipuri, ...read more.
I want to correct the figure that Zubeen garg has sung more then 12000 songs till date and is going on. He sang in almost all the languages of India. He is composer, writer, singer, actor, musician. In one word he is the complete package. Its shocking to see him in this position. Really it's a meaningless ranking.. All because of ignorance attitude towards north east
I simply refuse to accept this ranking for a singer who has been active for more than 20 years now. Tell me what is lacking in him? He sings multi lingual, plays dozens of instruments, composes... Has many hits to his credit. That he has been deprived of a proper recognition is because of some stupid coterie that exists in the Industry. Zubeen Garg is at PAR with the best. And if this is again the North East phenomenon, then it's a sad case. I am from West Bengal living in Bangalore but let me tell you that there is hardly any part of the country which is as musical as the North East. I don't wish to say anything more, I just feel sad for Zubeen and all the brilliant musicians of the North East..
I simply refuse to accept this ranking for a singer who has been active for more than 20 years now.

Tell me what is lacking in him? He sings multi lingual, plays dozens of instruments, composes... Has many hits to his credit.

That he has been deprived of a proper recognition is because of some stupid coterie that exists in the Industry. Zubeen Garg is at PAR with the best. And if this is again the North East phenomenon, then it's a sad case. I am from West Bengal living in Bangalore but let me tell you that there is hardly any part of the country which is as musical as the North East. I don't wish to say anything more, I just feel sad for Zubeen and all the brilliant musicians of the North East..
Zubeen Garg is amazing, the absolute genius, he is a poet, writer, composer, actor, music director and what not. And he is expert in all the musical instrument used by musician.

He is a living legend, a multitalented artist of all time. His voice is the best voice one can ever hear. Starting from composing, singing, adding music, recording to the final touch of editing he can do it all alone. Moreover he is also a very good musician and has excellency over a wide range of instruments. His singing style is unique and can nail down any kind of songs, whether it be classical, pop, rock, folk or any. In fact he is not just a singer, he is a lifestyle, a source of inspiration. He is the Best

Undoubtedly he is one of the finest singer India has ever produced with a record of 16000 songs in his name. But apart from that he is really a great human being with a golden heart! He is just an icon unparalleled
9
Asha Bhosle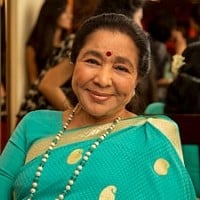 Asha Bhosle, is an Indian playback singer. She is best known for her playback singing in Hindi cinema, although she has a wider repertoire.
I am a music academy director from India and never was impressed by anyone. Asha Bhosle is the world's best singer and whatever she sings is honest and comes from her heart.
Asha could churn out any song and transcend from very high notes to the lowest note possible in a matter of seconds. She has churned out so many hits over the decades.
Asha Bhosle is an Indian singer. She is best known as a playback singer in Hindi cinema, although she has a wider repertoire. Bhosle's career started in 1943 and has spanned over six decades
Asha Bhosle if not number 1 must be no 2 no one is near Great Asha ji. Superb voice. Love so so much...
10
Hariharan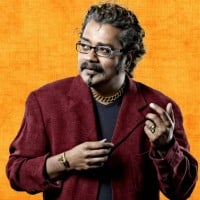 Hariharan is an Indian playback singer who has sung for Hindi, Tamil, Telugu, Kannada, Malayalam, Marathi, Bhojpuri, Punjabi, Gujarati and Rajasthani films, an established and foremost ghazal singer and composer, and one of the pioneers of Indian fusion music . In 2004, he was honoured with the Padma ...read more.
He should the number 1 Singer as he can sing any song with such ease when most of the singers will have to put an effort. And his voice too is very good.
Great voice which is coming from Where? I can not find sice 1992 onwards.
Really God's Gift or the gift is coming out God's voice. No one can able to Immitate in any singing competetions. Amazing sound is coming from one instrument But that instrument name is... (please put a suitable name)
He is the no. 1 versatile singer in the world. His voice is just an amazing!
He is a versatile legend. His voice is amazing!.It has a lot of perfect variations & modulations. He has been a complete singer in Multi languages by singing all kinds of genres in perfect ways. Almost all of his songs are great compositions and hits among the music lovers of those particular genres. He is a King of Ghazal, Melody, Aalaap & Sargam too. He has received almost all kinds of awards related to music.
The Contenders
11
Krishnakumar Kunnath
No doubt KK is a living legend. He has a very unique voice, a very soothing voice that penetrates deep inside you and leaves you mesmerized. He is the best present day singer. He is king of all scales. He takes highest of high and lowest of low notes with an incredible ease. He has the most powerful voice among all singers. The best thing about him is that he is very down to earth. He does not like free publicity.
If God ever sends a message to mankind, it will be in KK's voice. Trust me, this man is pure magic. A wonderful human being, down to earth, always happy and cheerful. No one can make you feel the song like he does. He is undoubtedly the best live performer India ever had. On stage he is flawless and full of energy. I respect everybody's opinions n choices here, but for me he is the best in the world by far. With respect to the list, he comes only after Rafi sab and Kishore the. They are legends who deserve their places.
He is a fantastic singer... Ever I have heard in life... Love his songs... Expressions... I mean he's 1 out of thw whole wonders out here! He's an amazing person, he actually makes his song so alive... That you really feel them all over... The way he expresses himself in the songs its just un believable... And the most important thing he does not show off himself... He's a silent, great, and indeed person!
He is one of the sensational singer India has ever produced... No body can sing Rock Songs like him... The range he has got, the flawless hitting of high notes, melodic expression in his singing etc. makes him the most versatile singer... & what a stage performer he is! Despite being so profile he has a huge & worthy fan following.. Kudos. I think he should be in top 5...
12
Atif Aslam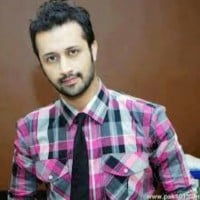 Muhammad Atif Aslam is a Pakistani singer and film actor. His movie debut was the 2011 social drama Bol.
Atif Aslam a wonderful singer... Unique voice... Even a very poor song ll be beautiful when atif executes it... That is the quality of his voice and singing.. Really worried about why he is getting insulted by other senior singers in many stages.. And I strictly believe that best singers are chosen by the people.. None else can do that... And this poll result is an absolute reply to all those who insults Atif in many stages.. Atif is the best singer in this generation and he has his own identity, that is his unique voice.. We all with him... Love you Atif...
Tif Aslam a wonderful singer... Unique voice... Even a very poor song ll be beautiful when atif executes it... That is the quality of his voice and singing.. Really worried about why he is getting insulted by other senior singers in many stages.. And I strictly believe that best singers are chosen by the people.. None else can do that... And this poll result is an absolute reply to all those who insults Atif in many stages.. Atif is the best singer in this generation and he has his own identity, that is his unique voice.. We all with him... Love you Atif...

He should number 1 not no-2. He is the best singer in Asia. His voice is too exceptional. I like him most. (Michael Ashraful). I am the biggest fan of Atif Aslam boss! Because of best voice and singing style anyway keep this on top according to my suggestion
The most versatile singer India has ever produced, sang each song with such distinction, that left the listeners spellbound. The effortless transition across the entire range without any strand of strain, flawless emoting made him the king of playback singing... No doubt his humility, unassuming attitude, soft spoken nature, and reverence for mankind produced such a voice which came direct from heart... It's true that music is about emotion and not only technicalities, and he was master of both
He is one of the worst singer of Asia. He is singing songs without sur. Now a days both in India and Pakistan only be sura singer are giving opportunities to sing in films with most 3rd class music Director. Atif Aslam is so lucky that he is singing in this be sura era. In Pakistan only new generation like him who don't know the ABC of music. In my opinion for a true lover of Music to hear Atif Aslam song is a Big Azaab. Police in Pakistan use his songs to criminals to tell truth otherwise they will have to listen atif aslam songs.,
13
Alka Yagnik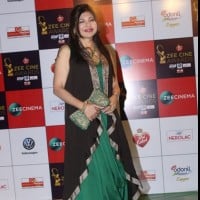 Alka Yagnik is an Indian playback singer. She is noted in Indian cinema for a career spanning over three decades.
The most beautiful voice ever in the history of music industry in the whole wide world. There is no other singer who can sing Alka Yagnik songs with same perfection and beauty of the voice to turn a simplest of lyrics into a block buster. If we talk about the best playback singer. No match to Alka Yagnik Voice forever. You can hear the mimic/copies of kavita, sadhna, anuradha and shreya which is found in every second singer means shreya has a very very common type of voice without anything particularly impressive whether edited or not. But you cannot find the mimic or a copy of Alka Yagnik's Devine Voice ever... So that's why Alka Yagnik is the all the best singer of Bollywood forever.
Alka Yagnik is the best ever voice came in bollywood. Her magical vocals can make a simple rendition to super hit song forever! Many people think Shreya is better but singers of today are not been able to reach the scale of Alka's voice. Truly speaking there are only 2 singers in bollywood who got such high scale accuracy with magical voice effect 1 is great Lata Mangashker and 2nd is Alka Yagnik! Because Alka got more beautiful voice than Lata so she should be at the number 1 Rank!
Alka Yagnik is my fast Love, my all time favorite playback singer. (1996 Present) If Lata Mangeshkar is Queen of melody then Alka Yagnik is Princess of melody. Her voice is most beautiful among all the vocals, Her voice has weight which other artificial singers like Sherya Ghoshal and others have not.
Alka has the best voice quality ever produced in Bollywood. Her range and verstality to different music compositions is unmatchable. Simply She is the queen of Sur and Sargam. Her Beautiful and sweetest Voice make common lyrics the chart busters. She has given more hitts than any other Bollywood singer. Sherya and other singers of today are no way near to the magic of ALKA YAGNIK... So Alka Ji you always rock!
14
Rahat Nusrat Fateh Ali Khan
Have you ever heard the song teri meri? Rahat Nusrat Fateh Ali Khan is the male who sings in the song. His voice is so versatile and he has a great vocal range. His voice is so pure and perfect. I think he definitely deserves to be in the top ten.
I Think what rahat fateh ali khan is doing here he should be definitely in top 2 I love his songs to much, I think only atif is placed here in a good position no2 he should be number 1 also but that's okk.
There is a saying that before being a good artist, one has to be good human being... Rafi saab was the best example for that... He was so humble the simple human being that many times he has sung without fees... That's why god had given him great voice
HE is GOD of singers. No QUESTIONS HE IS number 1. A time.. When I just use to listen to songs and never bother who sang it... Later I came to know that all my favorite songs are sung by this GOD singer. Just Wonderful.. Amazing
15
Kumar Sanu
I think before ashiqui, Indian film music was at doldrums, but the scene of the music industry changed after kumar sanu's entry, many heroes life changed, see the examples, rahul roy, aamir khan, ajay devgan, akhshay kumar, the list does not ends. No one is practical, but the truth is this and the truth is always bitter, therefore my opinion he is the number one. we still remember his songs, which penetrated into our mind since those golden days. Tell me one thing, since the time Kumar sanu is out of picture, where are those cassette companies. Nowadays we get singer free of cost, music companies cannot afford to pay the singers like kumar sanu, because of piracy. So don't go for comparison, but face the truth. Your voting is done by the present days generation, who access the internet more, so when you don't have proper voters how can you compare the singers, all are good, they have their own styles, reaching at that level and performing for years is not a joke.
Thanks
He has a voice and matured voice quality that no one has in the Indian film industry. Even singers like Udit, Sonu Nigam don't have. It is really very sad that now a days he is not singing. In every film at least one song of his should be available. All the musician should think and implement. Who know again the melody of 90's in new version can make a realistic magic and change the era a harmonious gift.
For me kumar sanu is the best romantic voice in Indian film industry ever produce. Most of his romantic and sad songs directly hit people heart. I have no words to say about his voice quality. Form early 1990 to 2015, I am still listening his song with some enthusiasm.
Whether you sing a song or not brother for currently running music, you always being the legend for your unforgettable songs.
Best singer ever step into bollywood. He is unbeatable even Kishore can't reach him. Simply no1...
16
Manna Dey
THE BEST SINGER...
He sung the most difficult songs in the history of Bollywood. He use to sing the most difficult songs very simply and easily...
His level of patience and voice is truly amazing...
He was to singing what Rahul Dravid was to cricket, technically flawless only to be outshined by an exceptional talent around the same time.
Manna they sings song with zero error. The most perfectionist singer India ever produced.
Man they is the strongest singer...
17
Mukesh
Melodious, one-of a kind voice - whenever I am in a dull mood, I listen to Mukeshji's inspirational voice, which is even more effective during nights. Despite the fact the he sang so few songs and remains popular to this date is a wonderful tribute to him. Please note that some of his recordings are at a slower speed on CD than on the actual movie tracks. Listening from a DVD (or YouTube these days) will be a better option. I feel sad that he is not ranked higher and placed with the other two greats, Rafiji and Kishoreji (for Hindi music, on male singers list, at least). That said, it depends on individual taste and perhaps many voters here have not heard his voice in his better songs.
I am shoked! Unbelievable! Mukesh should be on rank 1.
He is the king of indian cinema and most famous for his classical songs of every kind. No doubt there is a mistake in the top 10 singers list. Every list of singers should be started with Mukesh and all singers must come after him in any list of In dian singers. I request to everyone please give the suitable place to Mukeshji in the rank list.
This list is such a joke. Foolish guy who madd it. Mukesh is the rareest of rare singers. No wonder he remains so popular throughout the world even today. The top ten hindi songs ever have at least two or three songs of Mukesh. I rate him at par with Jim Reeves, Neil Diamond and Englebert. Honey singh, Mika and his types just make noise. You gee s headache after listening to them gor ten minutes.
I do agree 100% with you brother. Mukeshji should be in the top as he was much senior than Rafi, Talat and Kishore. After pehli nazar in 1945 he was the master of all the singers, that is why he won the best male playback singer award for the first time and later on he received the same prizes for many times. This is completely injustice to list him at the bottom.

Tnx
18
Sunidhi Chauhan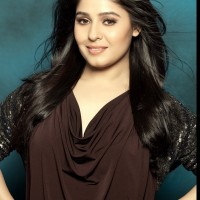 Sunidhi Chauhan is an Indian playback singer. Born in Delhi, she began performing in local gatherings at the age of four and made her career debut at the age of 13, with the film Shastra.
The best female singer of this generation! She is so versatile and her voice is unbreakable! She is a really sweet person, too! She deserves to be number 1!
Sunidhi is just an Ocean of talent. She is the most versatile singer of India, from sweet melodies Like Bhaage re Mann to rough western songs like Aa Zara she can sing anything very easily. She set a new trend in Bollywood Music Industry
Her live concerts are must watch
She is a nice and the upcoming top female singers. She has a jazzy, classy and rough style voice... She is fantastic singer but she does not has a sweet voice but then also Sunidhi rocks.
Most versatile! That's all how you can define her talent and singing. Pretty, Humble and a really strong personality. She's got the capability to sing anything.
19
Sukhwinder Singh
In long range songs, Sukhwinder has hardly any match...
In simple words; no one is better!
Best among all Singh Singers.
She is excellent
20
Jagjit Singh
If ever anyone wants to judge the best singer in Indian history, Jagjit Singh is the one. you need to listen all his great works, and each time you listen, his works ripens up. Trying to find another voice like his, unsuccessfull until now!
Jagjit singh is the best singer of all time. He is not singer he is god of ghajal. no one can sing like jagjit singh. I like his melodies voice. When I hear his song I feel good. He is legend then, now forever we love you jagjit singh. You will always within us
No one can take place of our gajal singer in the world he was only singer that can touch your soul and this is wrong to say that he was now he is present in our heart...
Great Singers, but certainly you should be mature enough to understand the depth of his lyrics.
21
Bhimsen Joshi
Could there be any other name eligible to put beside his name? Most of the singers listed here is not close to him even in dreams. It's a real shame to see the tiny percentage of votes he received here. India need to wake up from deep slumber and recognize its invaluable assets in the form of music that has been gifted by GOD himself.
How can you compare classical singers with playback singers. Classical singing is way more difficult. Even the great Rafi Saab used to consider himself inferior to classical singers.
The greatest singers on this planet are Bhimsen Joshi, Dr. Balamurli Krishna and M S Subbulakshmi, Kishori Amonkar. No singers in this world will come even 1% close to matching these singers.
Pandit Bhimsenji is India's real Mr. Perfectionist. He is the best male singer in the world and Lataji is the best female singer in the world.
22
S. P. Balasubramaniam
He is only one singer in the world who can sing any kind of songs in a great soul. Un-comparable. He is just only one singer and no body is as equal to him. Specially his voice can mold in any pitch and words pronunciation is very well. All in one. Different style of singing. Most genius, because he will sing according to the situation of the story with great feeling. He will sing the songs by understanding of the writer version and their thought. While singing all these aspects will be in his songs. That's why he different from other singers. No body can sing a song mixing all these qualities while singing. He is only one the best singer in the world. While singing, the situation or scene of the cinema, we can imagine with his singing without seeing the film. In some times, the actors may also do proper justice in their action in the songs by under standing the writers feelings and singer's feelings.
I don't who has done this listing.. He is stupid. SPB is in 14th position? Do you know SPB has sung more than 33000 songs which is the official record. He is still sings at least 2 songs on average every day and getting recorded. He is number 1 singer in the world who has sung (recorded songs only) which are more than 33000 songs. Don't misguide the people like this. You mean to say there no singer in south India who doesn't deserve position 1 or 2 or 3 bla bla.. Check it in the Google, Guinness book of world record before you publish such list.
In forest no one can compare the king lion with any other animal, because king is always king. Like wise we cannot compare him with others. He is a Legend. He is my hero. SPB sir is in 15? He voice is like honey. If any one wanted to commit suicide if they listen his songs they will change their mind. After listening his songs you cannot remember your pain, your loss and your sadness. You will just enjoy his voice. That is the power of SPB sir. I am very proud because he is from our country. I love your songs spb sir.
SPB Sir is an Indian playback singer, actor, music director, voice actor and film producer. He won the National Film Award for Best Male Playback Singer six times and the Nandi Awards 25 times from Government of Andhra Pradesh. He has sung over 40, 000 songs in various Indian languages. He is the only playback singer in India to have won National Film Awards across four languages. He has also won a Filmfare Award, three Filmfare Awards South and numerous state awards from Tamil Nadu and Karnataka. He is a recipient of civilian awards such as Padmashri (2001) and Padma Bhushan (2011) from the government of India. He should be at the top.
23
Yo Yo Honey Singh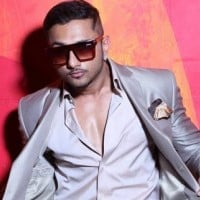 Hirdesh Singh, known by this professional name, Yo Yo Honey Singh or Honey Singh, is an Indian music producer, Indi-pop singer and film actor.
Yo Yo Honey is just amazing... He has good music sense, beautiful voice and high skill and ability.. Hia many songs such as Brown Rang and High Heels topped international charts.. His song This Party Gettin Hot was the most heard Indian Song on Youtube...
The most dumb singer in the world, he just knows only one type of song, I am sure he will be forgotten by people soon, as he is not versatile, this is not music, this is rubbish... Tell that man to do some other job
The first genuine Indian Rapper. A new sensation. The most loved voice of the young generation.
Yo yo honey singh is the best singer..
Bec he knows the demand of people.
The way people want he sing, write and give music.
He is people voice..
24
Papon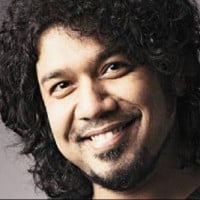 Angarag Mahanta, known by his stagename Papon, is an Indian singer, composer and record producer from Assam.
Papon is the reason that Assam is still hanging in the global music map. He has provided a different stage for folk music and most importantly our mother tongue assamese. I don't care about this ranking as he is the global Representative from Assam.
Can't describe his songs in mere words of mine. 2 days ago I watched him perform live which was studio quality material. His voice along with his musicians' skill specially Jeenti (Lead Guitars) can make anyone bounce/headbang on their tunes. Can play folk/blues/rock anything but he has expertise in folk. BEST SINGER PRESENT should be Papon and BEST SINGER OF ALL TIME (was/is/always be) none other than Kishore Kumar
Moving with soul... The timbre of his voice is unmatched... Would be so for a long time... Until another singer comes along... And they do once but only once over a very long while.
Papon the is the Best Folk Singer in the world. He sang various types of song and perform around the world. Papon is known as Angarag Mahanta in his birth place Assam. He is the Heartthrob singer for youth generation.
25
Mohit Chauhan
Very great singer and I just want to say that he is brilliant singer and very nice voice one day he will beat sonu nigam...
Mohit chauhan is an amazing artist. His vocal cords is like a guitar & have a great knowledge about singing. Nobody else is like MOHIT CHAUHAN. He have a significant contribution in music world... Rahul Rankawat
Such a distinct voice and such great versatile singing. I just want to say that I am in love with his voice. One day he will top new singers list.
The most versatile singer of film industry... Just love is fresh voice and singing style. He has got an attitude the way he sing... Love him..
PSearch List