Best Instrumental Guitarists
russian
The Top Ten
1
Joe Satriani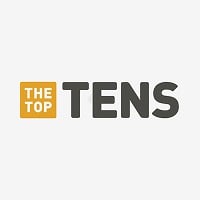 Joseph Satriani (born July 15, 1956) is an American instrumental rock guitarist and multi-instrumentalist. Early in his career, Satriani worked as a guitar instructor, with many of his former students achieving fame, such as Steve Vai, Larry LaLonde, Rick Hunolt, Kirk Hammett, Andy Timmons, Charlie ...read more.
Unexcelled master of musical electricity.

One of the greatest musical geniuses of all time, maybe the one on the very top. He doesn't even play the guitar, the guitar plays him.
Absolutely he is the best well-known instrumental guitarist.
All the guitarists in this list are great, but (in my opinion) the best are Joe Satriani, MAB, Steve Vai, Yngwie Malmsteen, Buckethead, Jason Becker, John Petrucci and Paul Gilbert - rock2metal
Satriani is combination of every things, speed, skill, melody, soul, emotion, theory...
What can I say
V 15 Comments
2
Steve Vai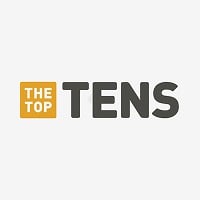 Steven Siro "Steve" Vai is an American guitarist, composer, singer, songwriter, and producer, born and raised on Long Island, New York.
Vai puts SO much of himself into what he does with the guitar...some would say too much if you've ever seen him live. That is whats so great though...he'd be selling himself and us short if he didn't. I'm a product of the 80's and my introduction to Vai happened at 2 times in same day...I saw the Yankee Rose and Going Crazy videos back to back and then that same night my dad took me to see Crossroads with Ralph Machio and I got to see him play Jack Butler...I've been hooked ever since. Vai is my Hendrix.
Steve vai is a master of guitar he is so expressive and powerful in many of his songs
The guitarist with the most soul. His guitar weeps with pain, screams with joy, and produces sonic eargasms that can only be rivaled by few.
"Malmsteen, Satriani, Vai, Van Halen, Vinnie Moore, Steve Stevens, John Norum, MAB, Greg Howe, Andy Timmons, Marty Friedman." The reason I posted here is to correct the guy who said 'Steve Vai was Joe's teacher'. Joe Satriani taught Vai and Jeff Tyson - the only 2 who actually passed. Andy Timmons was a great student too.
V 1 Comment
3
Buckethead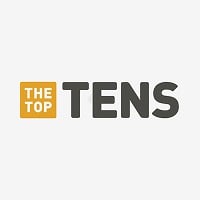 Brian Patrick Carroll, known professionally as Buckethead, is an American guitarist and multi-instrumentalist who has worked within many genres of music.
Buckethead is bucket and shoulders above all others. I've been a instrumental guitar fanatic for most of my 56 yrs and have never experienced a more diverse talent than the bucket-master. Bucket takes all guitar styles to another dimension like no other. Recently saw him in Detroit, king crab sized hands feverishly dancing on the fret board. Truly amazing artist.
Played the most difficult thing, and plays slow to show his writing and melodic skills. He has the most raw talent, so he wins. - maggot-104
Great guitarist. He has done almost 300 album! He has an incredible talent, creativity, skill and feel.
His range, talent and productivity are just too much for the others. An otherworldly talent, a musical genius and just a joy to listen to. The GOAT.
V 7 Comments
4
Eric Johnson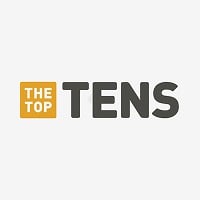 Eric Johnson (born August 17, 1954) is an American guitarist, songwriter, and vocalist from Austin, Texas. Best known for his electric guitar skills, Johnson is also a highly proficient acoustic, lap steel, resonator, and bass guitarist as well as an accomplished pianist and vocalist.
Cliffs of Dover is a whole lot harder to play than Surfing with the Alien, because even though it's based around the same area of notes, the fluidity of Johnson's playing style is pretty damn near impossible to pull of with ease.
Eric Johnson took the melodic flow of Hendrix and turned the tempo up. Like way way up!
The Best of The Best
THE GUY WITH THE PREVIOUS COMMENT HAS HIS HEAD UP HIS ARSE,
5
John Petrucci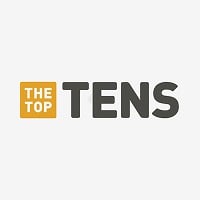 John Peter Petrucci is an American guitarist, composer and producer. He is best known as a founding member of the progressive metal band Dream Theater. Compared to his level of skill, John Petrucci is relatively unknown in the modern music industry.
What can I say. number 1 is like Jesus. Greatest of All time. Respect Sir
I love Petrucci but he's not an Instrumental Guitarist.
Great guitarist, but he isn't that much instrumental. - zxm
6
Paul Gilbert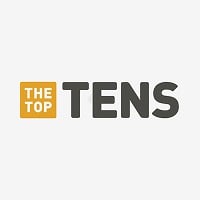 Paul Brandon Gilbert, is an American hard rock/heavy metal guitarist. He is best known for being the co-founder of the band Mr. Big. He was also a member of Racer X, with whom he released several albums.
Got to meet Paul in Centerville, Ohio at a guitar clinic and he was AWESOME! Humble and down to earth...NO EGO!
My list is:
1. Paul Gilbert
2. Buckethead
3. Yngwie Malmsteen
VIKING KONG LIVE EDITION IS THE BEST!
7
Yngwie Malmsteen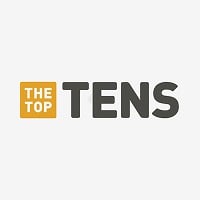 Yngwie Johan Malmsteen is a Swedish guitarist, songwriter and bandleader who was born on June 30th, 1963, in Stockholm, Sweden. He was known for his neoclassical metal playing style back in the 1980s.
He is no less than satriani or others, he's just not that popular
Not the most skilled but one of the most known
I think he is the most skilled guitarist alive
8
Micheal Angelo Batio
Great shredder, he must be number 2 after joe satriani. He can play with 4 guitar in the same time
Best guitarist in the world in my opinion love his playing and style
Best!
9
Jason Becker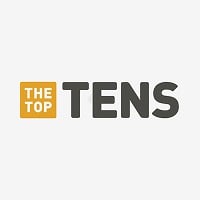 Jason Eli Becker (born July 22, 1969) is an American neoclassical metal guitarist and composer. At the age of 16, he became part of the Shrapnel Records-produced duo Cacophony with his friend Marty Friedman. They released the albums Speed Metal Symphony in 1987 and Go Off! in 1988. Cacophony broke up ...read more.
Jason is a legendary composer. He hit all of the little nuances, from simple vibrato, to a variety of different tonal ranges. I can listen to Vai, Satriani, Malmsteen, and mostly understand what they are doing the first few listens, but with Jason it takes much more focus to get all of the subtle nuance. It is Becker number 1 for me and Guthrie Govan probably 2.
Listen altitudes, images, air, mables fatal fable, opus pocus... and then decide to whom you should vote!
10
Alex Lifeson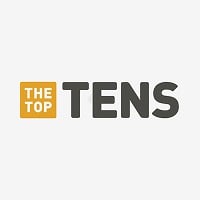 Aleksandar Živojinović, OC, better known by his stage name Alex Lifeson, is a Canadian musician, best known as the guitarist of the Canadian rock band Rush.
La Villa, YYZ, Leave That Thing Alone,...
Also, his solos are amazing, and all different.
His style for both rhythm and lead has inspired so many other masters. What he was doing in the mid 70s until the mid 80s was way ahead of its time.
The Contenders
11
Tommy Emmanuel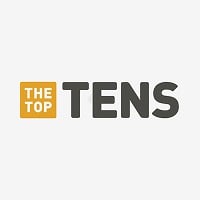 The absolute best.
Phenomenal!
12
Jeff Beck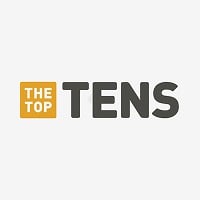 Geoffrey Arnold "Jeff" Beck is an English rock guitarist. He is one of the three noted guitarists to have played with The Yardbirds (the other two being Eric Clapton and Jimmy Page). Beck also formed The Jeff Beck Group and Beck, Bogert & Appice.
Jeff Beck is the god of Instrumental Classic Rock... He is No.5 on The Rolling Stones 100 Guitarists. Jimi Hendrix, Eric Clapton, Jimmy Page, and Keith Richards are all not instrumental. So Jeff Beck should be Number 1.
I love Jeff becks music!
13
Hizaki
Hizaki put blues and gothic scales and other variated sounds into Symphonic Power Metal, real sense of music and techniques. Is a true master of guitar and put in oversight their unique style. Their guitar make me feel like I really like feel, is food to my soul... I Don't need anymore...
His technique is just awesome and his solos are epic, when you go to one of his lives you will be definitely impressed by his performance...
14
Neil Zaza
Neil Zaza too deserves a spot on this list
You need to hear him
Highly under rated instrumentalist! Classy and inspirational melodic tunes. Also amazing Christmas music.
Got Zaza? If you want to be taken to another world listen to "Am Alright" thank me later at jackdealer123@gmail
V 3 Comments
15
Hank Marvin
An absolutely clinical exponent of the guitar using minimum of effects.
The greatest and most iconic lead guitarist to influence generations of budding guitarists.
Hank Marvin's interpretation of the melody makes him unique in the guitar world
BEST GUITARIST OF ALL TIME
V 1 Comment
16
Guthrie Govan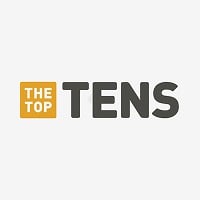 Can't believe there is no Guthrie Govan! Like seriously I expected him to be in the top 10. He is a true maestro of guitar. haven't heard of him? Check him out
This guy is literally light years away from just your standard shredder!
Easily superior to all of these other guys.
16th place? How?
17
Wes Montgomery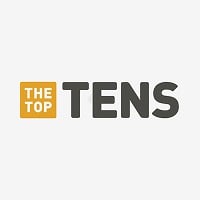 Non-contemporary artists generally do not do well because younger audiences may have a fleeting awareness of the performer. Across time, West Montgomery has wowed and awed his audience, even beyond the jazz genre. A complete fan of his ability to communicate and reach common sensations that his music provides.
18
Andy Timmons
Phenomenal, Danger Danger was his fallback when Neal Schon (one of the greatest guitarists of all time) decided to support Bad English on tour after recording their first album hence Andy was the odd man out considering Bad English was 1/2 Journey. Although his DD material was fantastic he was lumped into the glam band genre and never got the credit he deserved. Pick up any Pawn Kings, ATB record and give a listen, pure genius. Moreover he is a great guy that is humble and more than willing to share his knowledge. Watch he and Satch have a duel on You Tube and you will know the truth about AT!
The best of the bests
Timmins endorsed by Ibanez, that's good enough
Top 5 for sure
19 Julian Bream
20
Marty Friedman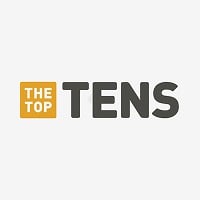 Martin Adam "Marty" Friedman is an American guitarist, known for his tenure as the lead guitarist for heavy metal band Megadeth which spanned nearly the full decade of the 1990s, as well as Cacophony alongside Jason Becker until 1989. Friedman has resided in Tokyo, Japan since 2003, where he has hosted ...read more.
Just listen his I love you,thunder march,tibbet
21 Uli John Roth
22
Shawn Lane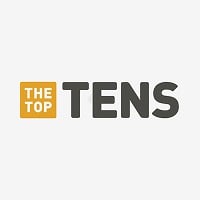 Shawn Lane was an American musician who released two studio albums and collaborated with a variety of musicians including Ringo Starr, Kris Kristofferson, Johnny Cash, Willie Nelson, Waylon Jennings, Reggie Young, Joe Walsh, Jonas Hellborg and many others.
Just listen to 'Get You Back' or 'The Way it Has to Be' and you'll understand why he is the best. The amount of emotion the man put in his work was unreal. You'll be missed.R.I.P.
The best guitarist who has ever lived! Buckethead's hero. Seriously, listen to Get You Back or Gray Pianos Flying.
23
Django Reinhardt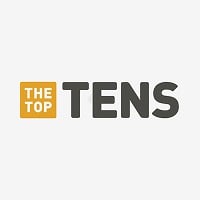 Django Reinhardt is a famous guitarist in the genre of jazz. He lost 2 of his fingers in a fire but carried on with his playing. He later inspired Tony Iommi, the original guitarist of Black Sabbath, to continue playing after he lost his fingertips in a factory accident. His guitar is an acoustic gypsy. ...read more.
Django Reinhardt is awesome.
24
Andres Segovia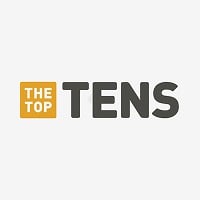 The Grand Daddy of them all!
25
Dick Dale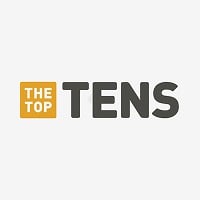 26
Greg Howe
Seriously good!
27 Nokie Edwards
28
Ewan Dobson
Ewan are one of the best contemporánean guitar player. Are far of the commercial traders, tends to independence and have one of the best in YouTube whit millions plays. The albums are a evolution and different styles, from pure fingerstyle to dark metal, also 12 strings guitar and classical... by EA1EF
29
Gary Moore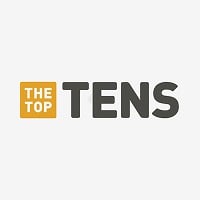 Robert William Gary Moore was a Northern Irish musician, most widely recognised as a singer, songwriter, and virtuoso rock and blues guitarist.
The best instrumental guitarist ever, listen to The Loner, the emotion that he portrays with his guitar is surreal, incredible guitarist
30
Gary Hoey
Gary Hoey is a guitar god. He can play any tune and rock it!
31
Tosin Abasi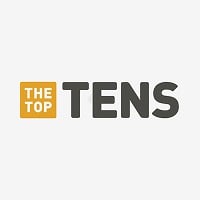 32
David Gilmour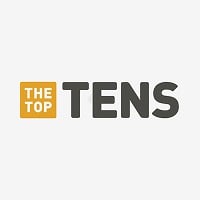 David Jon Gilmour is an English singer, songwriter, composer, multi-instrumentalist, and record producer. He joined the progressive rock band Pink Floyd as guitarist and co-lead vocalist in 1968.
Surprised that he is so down below. He has more instrumental pieces that I can count. Angus Young is anything but instrumental what is he doing ahead of David Gilmour? - RalphSaad
33
Jeff Loomis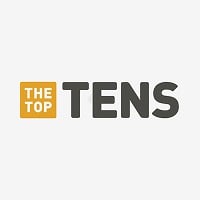 Jeff Loomis is an American musician, best known for his role as lead guitarist in the progressive metal band Nevermore and death metal band Arch Enemy.
34
Al Di Meola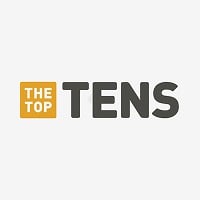 Al Di Meola is an American jazz fusion and Latin jazz guitarist, composer, and record producer of Italian origin.
There have probably not been 5 guitar players ever with more talent
35
Sergei Tabachnikov
A really amazing guitarist from Russia. His instrumental project called "nobody. One" shows you an awesome technics, great sound quality and interesting unusual arrangements. He deserves place in this list.
36
Jack Thammarat
This guy ROCKS. Really FANTASTIC; check him out, for sure! He'll make his way to the States for sure.
37
Steve Morse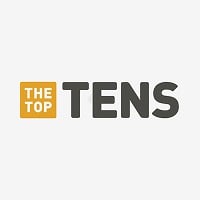 Steven J. "Steve" Morse is an American guitarist and composer, best known as the founder of the Dixie Dregs; and since 1994, the guitar player of Deep Purple.
How can Steve Morse not be high on this list? The Dregs, SMB, Deep Purple...incredible writer and player!
38
George Lynch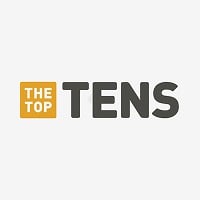 George Lynch is an American hard rock guitarist and songwriter. Lynch is best known for his work with heavy metal band Dokken and his band Lynch Mob.
39
Kirk Hammett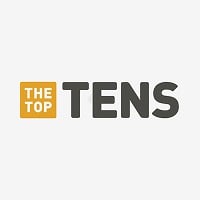 Kirk Lee Hammett is the lead guitarist and songwriter for the heavy metal band Metallica and has been a member of the band since 1983. Before joining Metallica he formed and named the band Exodus.
Not an Instrumental Guitarist
Why is Kirk on this list?
His work on The Call of Ktulu, Orion, To Live is to Die, Suicide and Redemption... Amazing... - treyanthonyyeah
40
Angus Young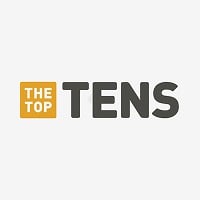 Angus McKinnon Young is an Australian guitarist of Scottish origin, best known as the co-founder, lead guitarist, songwriter and sole constant member of the Australian hard rock band AC/DC. When performing live he does his own version of Chuck Berry's "duck walk" and has also spun on his side while ...read more.
41
Jerry Donahue
A great guitarist with a very indvidual style and sound especially, when is comes down to the sting bending! Check him out when you get a chance.
42 Galen Weston
43
Eddie Van Halen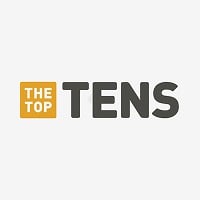 Edward Lodewijk "Eddie" Van Halen is a Dutch-American musician, songwriter and producer. He is best known as the lead guitarist, occasional keyboardist and co-founder of the hard rock band Van Halen.
I don't think anyone has inspired more guitarists than Eddie...
44 Kenny Wayne Shepherd
45
Chet Atkins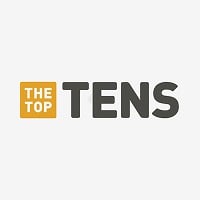 Chester Burton "Chet" Atkins (June 20, 1924 – June 30, 2001), known as "Mr. Guitar" and "The Country Gentleman", was an American musician, occasional vocalist, songwriter, and record producer, who along with Owen Bradley and Bob Ferguson, among others, created the country music style that came to ...read more.
46
Dave Murray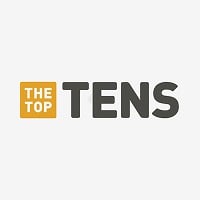 David Michael Murray is an English guitarist and songwriter best known as one of the earliest members of the British heavy metal band Iron Maiden.
One of a kind
BAdd New Item
Related Lists

Best Metal Instrumentals

Top Ten Best Instrumental Songs

Rock Songs With the Best Instrumentals

Best Metallica Instrumentals

Best Pink Floyd Instrumentals
List Stats
600 votes
46 listings
7 years, 151 days old

Top Remixes
1. Buckethead
2. Eric Johnson
3. Jason Becker

zxm
1. Steve Vai
2. Joe Satriani
3. John Petrucci

Thrash_or_Die
Error Reporting
See a factual error in these listings? Report it
here
.