Best Hard Rock/Heavy Metal Bands Formed in the 60s
What are the best bands that played hard rock or heavy metal and were formed between the years 1960-1969? No matter if they released one or more albums in those years.

The Top Ten

1 Deep Purple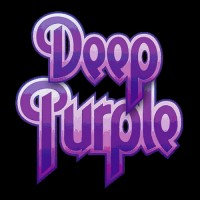 Deep Purple are an English rock band formed in Hertford in 1968. They are considered to be among the pioneers of heavy metal and modern hard rock, although their musical approach changed over the years. Originally formed as a progressive rock band, the band shifted to a heavier sound in 1970. Deep Purple, together with Led Zeppelin and Black Sabbath, have been referred to as the "unholy trinity of British hard rock and heavy metal in the early to mid-seventies". They were listed in the 1975 Guinness Book of World Records as "the globe's loudest band" for a 1972 concert at London's Rainbow Theatre, and have sold over 100 million albums worldwide. ...read more.
@the guy who commented before me: Actually the classical influence makes them sole inventors of metal music as we know it now - rock music based on classical. Nobody else played rock based on classical back then. Of course, they also played hard rock (which is based on blues) and they are one of the hard rock pioneers, too.
Yeah, I agree that they created "heavy metal". but hard rock was even before them. I heard that Ritchie Blackmore was a pop guitarist. so when hard rock creation was on the way, he wasn't there. his works started with Jon Lord.
Great Band - Saw them twice and their music is as good as in the recording studio.
Good hard rock. Blackmore, Lord and Paice - enough said?
2
Led Zeppelin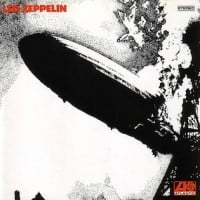 Led Zeppelin was an English hard rock band formed in London in 1968 as the New Yardbirds. The group consisted of Robert Plant (Vocal), Jimmy Page (Guitar), John Paul Jones (Bass, Keyboard) and John Bonham (Drums) and was very much the child of Jimmy Page who even financed their first tour. He had tasted some previous success with The [original] Yardbirds and was friendly with some big names in rock. Page states it was Keith Moon of The Who that claimed the band could only go down, like a lead balloon -- thus prompting the iconic name of Led Zeppelin. The band's heavy, guitar-driven sound, rooted in blues and psychedelia on their early albums, has earned them recognition as one of the progenitors ...read more.
At #1 again... Look, this is the most overrated band of all time because their most popular songs are rip offs, uncredited covers. Led Zep is a cover band that "forgot" to mention the originals. Find some originals on YouTube and be convinced (the list is way longer though):
Jake Holmes - Dazed And Confused
The Small Faces - You Need Loving
Muddy Waters - You Need Love
Spirit - Taurus
Absolutely one of the most influential hard rock and heavy metal bands of all time.
Many rip offs, this is a cover band that "forgot" to mention the originals.
Led Zeppelin is the best
3
Judas Priest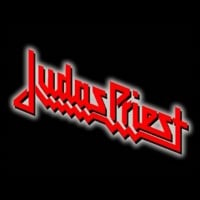 Judas Priest are a British heavy metal band that formed in Birmingham, England, in 1969. They are often referred to as one of the greatest metal bands of all time, and are even commonly called "The Metal Gods", after one of the songs on their 1980 album "British Steel".

They are known for several of their hit songs, which include "Painkiller", "Breaking The Law", You've Got Another Thing Coming", and "Turbo Lover".
Their original lineup consisted of Al Atkins (vocals), K.K. Downing (lead/rhythm guitar), Ian Hill (bass), and John Ellis (drums). Atkins never recorded on any Judas Priest releases, but contributed to several songs. ...read more.
Judas Priest not in the R&R HOF is the biggest travesty in the history of music!
Ever since the 1st time I heard Judas Priest they're still my favorite band.
Halford is the Metal God!
4
Black Sabbath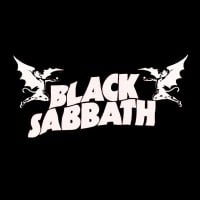 Black Sabbath were a Heavy Metal band formed in Birmingham, England in 1968 by guitarist and songwriter Tony Iommi, singer John "Ozzy" Osbourne, bassist and main lyricist Geezer Butler and drummer Bill Ward.

The band became mainstream after improving after their debut album got panned. In 1978, Osbourne was fired and replaced with former Rainbow vocalist Ronnie James Dio. Who went to release 2 albums before leaving in 1983, only for Osbourne to return in 1992. ...read more.
Black Sabbath are the founders of metal!
The godfathers of Heavy Metal. Any metal musician will tell you so
The truly fathers of Heavy Metal genre!
5
Scorpions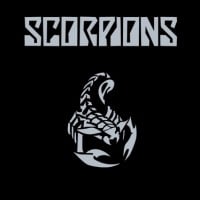 Scorpions are a German rock band formed in 1965 in Hanover by Rudolf Schenker. Since the band's inception, its musical style has ranged from hard rock to heavy metal.
Love the German musical influence.
6
Uriah Heep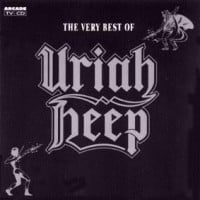 Uriah Heep are an English rock band formed in London in 1969 that was one of the top rock bands in the early 1970s. Twelve of the band's albums have made it to the UK Albums Chart (Return to Fantasy reached No. 7 in 1975). Uriah Heep's distinctive features include a massive keyboard sound, strong vocal harmonies and (in the early years) David Byron's quasi-operatic vocals. They have sold over 45 million albums worldwide with over 4 million sales in the U.S, where its best-known songs include "Easy Livin'", "The Wizard", "Sweet Lorraine", and "Stealin'".
Love them since childhood!
7
Rush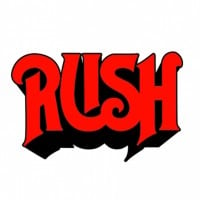 Rush was a Canadian progressive rock band that was formed in 1968. The band has had an iconic lineup since 1975, which included Neil Peart (Drums, Percussion), Geddy Lee (Vocals, Bass, Keyboards), and the guitarist, Alex Lifeson. Peart passed away after a 3 year battle with brain cancer in January of ...read more.
8
Cream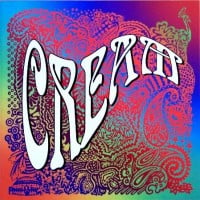 Cream were a 1960s British rock supergroup power trio consisting of bassist/vocalist Jack Bruce, drummer Ginger Baker, and guitarist/vocalist Eric Clapton.
9
Thin Lizzy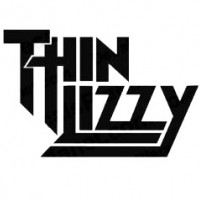 Thin Lizzy are an Irish rock band formed in Dublin in 1969. Their leader Phil Lynott was composer or co-composer of almost all of the band's songs, and the first black Irishman to achieve commercial success in the field of rock music. Thin Lizzy's most successful songs, "Whiskey in the Jar", "Jailbreak" and "The Boys Are Back in Town", were all major international hits which are still played regularly on hard rock and classic rock radio stations.
A really good band!
10
The Who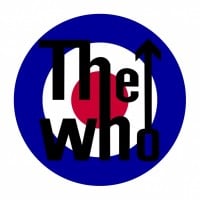 The Who is an English rock band formed in London, England in 1964. The most recognizable lineup was Roger Daltrey (lead vocals), Pete Townshend (guitar), John Entwistle (bass guitar), and Keith Moon (drums). They are best known for their live performances and hit songs Baba O'Riley, My Generation, and Won't Get Fooled Again. Some noted achievements were their rock operas, Tommy (album), Quadrophenia (album), and A Quick One, While He's Away (song). ...read more.
Dude, they were the 1st thrashers
They smashed their instruments into the ground and made your ears ring
You don't see excitement like that these days
The Contenders
11
Sweet
Way ahead of their time! Incredible musicianship!
12
Alice Cooper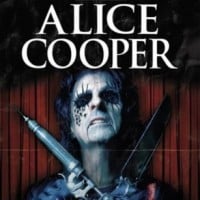 Alice Cooper was an American rock band formed in Phoenix, Arizona in 1964. The band consisted of lead singer Vince Furnier, Glen Buxton, Michael Bruce, Dennis Dunaway, and Neal Smith.
Better than rush and deep purple and scorpions and black sabbath and judas priest and the who!
13
UFO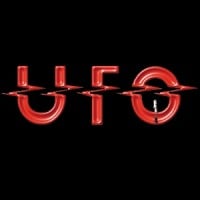 UFO are an English rock band that was formed in 1969. They became a transitional group between early hard rock and heavy metal and the new wave of British heavy metal.
14
Blue Öyster Cult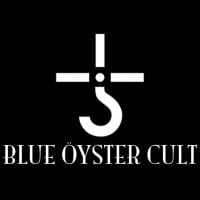 Blue Öyster Cult is an American rock band from Long Island, New York, whose most successful work includes the hard rock and heavy metal songs "(Don't Fear) The Reaper", "Godzilla" and "Burnin' for You".
One of the best bands of all time. Although they are hard to categorize, they probably were the first Gothic band (although some so called experts don;t even list them..look up "The Relationship between Blue Oyster Cult and Vampires" for an excellent argument that should they be included. They are very influential in many styles from punk and metal.
I know, Led Zeppelin is untouchable and so is The Who in some ways. Well I might argue that Secret Treaties is superior to them all. Blue Oyster Cult's hard rock compositions of their first 5 albums and the beauty and lightning of Buck Dharma's guitar --- sorry... The world got it wrong.
15
Steppenwolf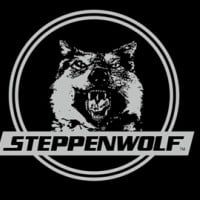 Steppenwolf is a Canadian-American rock group that was prominent from 1968 to 1972. The group was formed in late 1961 in Toronto by vocalist John Kay, keyboardist Goldy McJohn, and drummer Jerry Edmonton.
These guys were the god fadders of heavy metal and they are @.5%? what druggie is voting on this ?
16
Nazareth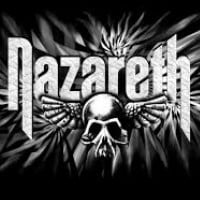 17
Motorhead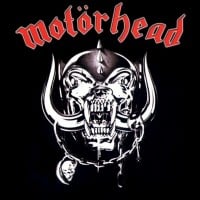 Motörhead were an English heavy metal band formed in June 1975 by bassist, singer, and songwriter Ian Fraser "Lemmy" Kilmister, who was the sole constant member; guitarist and songwriter Larry Wallis; and drummer Lucas Fox. The band's harsh vocals and fast paced tempos helped inspire speed metal and ...read more.
18
The Doors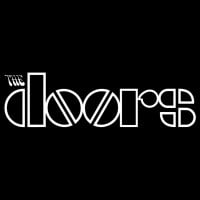 The Doors were an American rock band formed in 1965 in Los Angeles, with vocalist Jim Morrison, keyboardist Ray Manzarek, guitarist Robby Krieger and drummer John Densmore.
19
Blue Cheer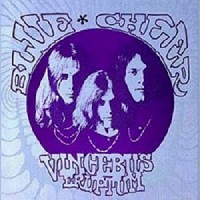 Blue Cheer was an American rock band that initially performed and recorded in the late 1960s and early 1970s and was sporadically active until 2009. Based in San Francisco, Blue Cheer played in a psychedelic blues rock style, and are also credited as being some of the earliest pioneers of heavy metal, with their cover of "Summertime Blues" sometimes cited as the first in the genre.
Had this album when I was a teenager in the early 70s. Still listen to it occasionally today. It's a classic!
Their debut album "Vincebus Eruptum" recorded in '67 practically created the distorted and loud Heavy Metal sound.
20
Slade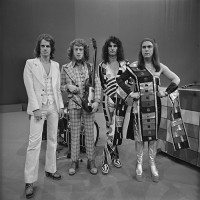 Slade are an English rock band from Wolverhampton. They rose to prominence during the glam rock era in the early 1970s, achieving 17 consecutive top 20 hits and six number ones on the UK Singles Chart.
Another great band!
21
ZZ Top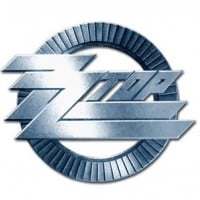 ZZ Top is an American rock band that formed in 1969 in Houston, Texas. The band is composed of bassist and lead vocalist Dusty Hill, guitarist and lead vocalist Billy Gibbons, and drummer Frank Beard.
22
The Jimi Hendrix Experience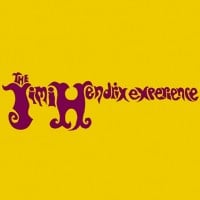 The Jimi Hendrix Experience was an English-American rock band that formed in Westminster, London, in September 1966. Composed of singer, songwriter, and guitarist Jimi Hendrix, bassist and backing vocalist Noel Redding, and drummer Mitch Mitchell, the band was active until June 1969. During this time ...read more.
23
Korn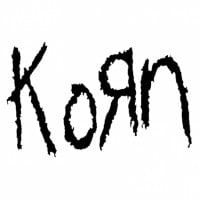 Korn is an American nu-metal band from Bakersfield, California, formed in 1993. The band's current lineup includes founding members Jonathan Davis, James "Munky" Shaffer, Brian "Head" Welch, and Reginald "Fieldy" Arvizu, with the addition of Ray Luzier, who replaced the band's original member, David ...read more.
24
Iron Butterfly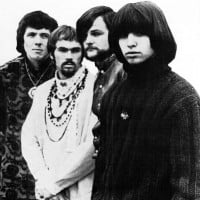 Iron Butterfly is an American rock band best known for the 1968 hit "In-A-Gadda-Da-Vida", providing a dramatic sound that led the way towards the development of hard rock and heavy metal music.
25
The Yardbirds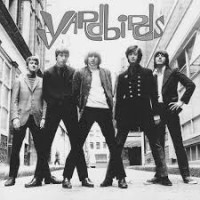 The Yardbirds are an English rock band formed in London in 1963 that had a string of hits during the mid-1960s, including "For Your Love", "Heart Full of Soul" and "Over Under Sideways Down".
PSearch List