Best Irish Music Artists
The Top Ten
1
Thin Lizzy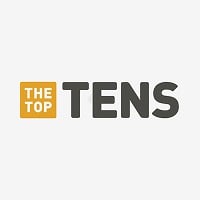 Thin Lizzy are an Irish rock band formed in Dublin in 1969. Their leader Phil Lynott was composer or co-composer of almost all of the band's songs, and the first black Irishman to achieve commercial success in the field of rock music. Thin Lizzy's most successful songs, "Whiskey in the Jar", "Jailbreak" ...read more.
Thin Lizzy are so underrated, they are completely overshadowed by other artists! - JazzPunk
They are another amazing band to have come from Ireland - mneilan
This band is amazing! - Metal_Treasure
Love u2(early work)

But thin Lizzy destroys it
2
U2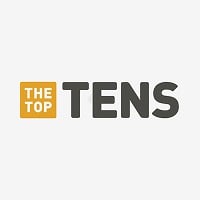 U2 are an Irish rock band from Dublin. Formed in 1976, the group consists of Bono, the Edge, Adam Clayton, and Larry Mullen Jr. U2's early sound was rooted in post-punk but eventually grew to incorporate influences from many genres of popular music. Throughout the group's musical pursuits, they have ...read more.
2nd best band ever. Definitely best from Ireland. They have two of the best albums ever- The Joshua Tree & The Unforgettable Fire. Bono's a great vocalist, and them everyone else is underrated. Edge is one of the best guitarists, listen to Pride, Sunday Bloody Sunday, and Until The End Of The World, Clayton's one of the best bassist, listen to New Year's Day, Bullet The Blue Sky, and I Will Follow, and Larry's a great drummer, listen to Sunday Bloody Sunday and Bullet The Blue Sky. Such a talented, creative band.
This is easy to decide. U2 is simply the greatest Irish bands and also one of the greatest bands in general. Bono has an amazing voice The Edge is a very good guitarist.
Other good Irish music artists are:
2: The Cranberries: The Cranberries are like U2 with a female singer.
3: Snow Patrol
4: The Script
5: Sinead O Connor
I'll bet if you went to New York City and asked 100 people name an Irish band, 90% will say U2.
One Of The Best and the greatest bands in the world from Ireland 80s 90s 00s - mneilan
3
The Script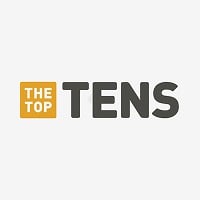 The Script is an Irish pop rock band formed in 2001. The band comprises keyboardist and lead vocalist Danny O'Donoghue, guitarist and vocalist Mark Sheehan and drummer Glen Power.
My first concert was to one of theirs and I still haven't been to a better one 3 years later, the only one even close to that good was another one of theirs. They are wonderful artist and people. They act from the heart and are an inspiration to many. And even though they're quite famous, they still are close to their fans (The Script Family).
Absolutely underrated! Been to many of their gigs and the way they interact with the audience is unique! Not only brilliant musicians but also the most humble and kind persons I ever met in music business! Each of them an absolute gem!
These guys are truly amazing. They are the most genuine, down to earth and stay true to their roots. Seen the guys 3 times and waiting on my fourth gig in June. The interaction these guys have with their fans is just amazing!
The Script are definitely the best band in the whole world! They are just amazing! Danny sings so well! Mark is an absolute legend! Glen is really cute! And they are just awesome! Love them to bits
4
Van Morrison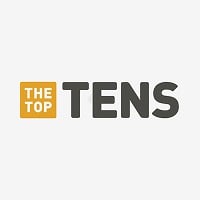 Sir George Ivan Morrison OBE is a Northern Irish singer, songwriter, instrumentalist and record producer. In 2016, he was knighted for services to the music industry and to tourism in Northern Ireland.
Love this band so good they have amazing songs should be higher up the list this band is better than most of the new band today
'it's too late to stop now' is an amazing album!
Legendary
NUMBER 1
5
The Cranberries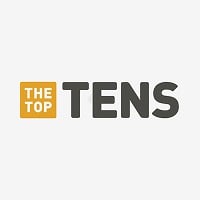 The Cranberries are an Irish rock band who formed in Limerick in 1989. The band consists of lead singer Dolores O'Riordan, guitarist Noel Hogan, bassist Mike Hogan and drummer Fergal Lawler.
It's disrespectful to put The Script before Cranberries. It's mostly U2 #1 who sold 175 million records worldwide & The Cranberries #2 who sold more than 40 millions albums worldwide. Then the tastes, Dolores O'Riordan is at the top, named top female artist of all time by Billboard's Alternative Songs, this says it all.
Those who knew the 90's, can not vote anything other than the cranberries...
Away from commercial music and the "bling-bling" band...
Pure music...
What! Only fifth?
Believe me this is the best Irish band. - Onkar
6
The Pogues
One of the absolute greatest bands out of Ireland, with the animosity and fusion of classic Irish folk with modern (at the time) rock. Truly a great band not afraid to get into your face.
Voting because a bus home from a school tour anytime from September till February would not be complete without 'Fairy-tale of New York'
The grandfathers of celtic punk have to be on this list.
7
Gary Moore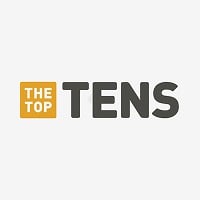 Robert William Gary Moore was a Northern Irish musician, most widely recognised as a singer, songwriter, and virtuoso rock and blues guitarist.
One of the finest musicians ever - his guitar can cry and speak. R.I.P. Gary. - Metal_Treasure
Again should be No1 alongside Lizzy. 🎸
9
Rory Gallagher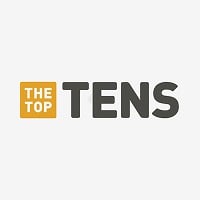 William Rory Gallagher was an Irish blues and rock multi-instrumentalist, songwriter, and bandleader.
The first Irish superstar... The rest followed but no one could play like Rory... Greatest guitarist ever
The only guitarist who can be compare to Hendrix. The person who paved the way for all the other Irish musicians to come. The man who inspired Brian May, Johnny Marr, Slash and the Edge. The man who got Clapton back into the blues. Rory is, whitout a doubt, the greatest Irish musician ever.
Amazing guitarist, musician, and person, my hero he deserves to be number 1 on every positive guitar list.
I think Rory should be number one on this list.Truly the best Irish guitarist EVER
10
The Dubliners
Laugh out loud not even in top ten
Should be at number 1
The Contenders
11
Sinead O'Connor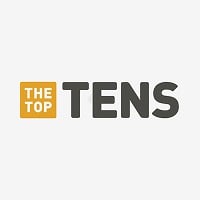 Sinéad Marie Bernadette O'Connor is an Irish singer-songwriter who rose to fame in the late 1980s with her debut album The Lion and the Cobra.
Great person, singer and writer. Can't not be here.
She's mad she became a nun for a month then quit
12
Westlife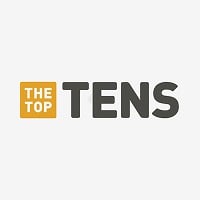 Westlife were an Irish boy band, formed in July 1998 and disbanded in June 2012. Originally signed by Simon Cowell and managed by Louis Walsh, the group's final line-up consisted of Nicky Byrne, Kian Egan, Mark Feehily, and Shane Filan.
Definitely one of the best groups to come from Ireland. 14 number one hits. Well deserved.
Westlife is the best Irish boyband of all time...
Best in the world from Ireland...❤
Westlife is number 1, what's the list saying? Don't get it.
1. Westlife
2. Brian McFadden
3. The Waterboys
13
Enya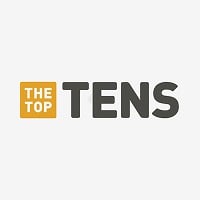 Eithne Pádraigín Ní Bhraonáin, known professionally as Enya, is an Irish singer-songwriter, musician, and producer.
Are you kidding me? Enya in 21?
She deserves top 5 al least.
She's too fantastic to be at 13. She's got to move to at least top 5. Well it's only a matter of time.
She transcends most other mere musicians, even the other Irish!
Enya is no.2 most success Irish artist after U2.
14 The Undertones
15
The Corrs
No one put them on the list... Really?
The Corrs number 25? The angelic voice of Andrea Corr must be higher.
16
Kodaline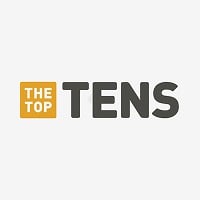 Kodaline is an Irish rock band. Originally known as 21 Demands, in 2012 the band changed its name to Kodaline.
The best Irish band playing right now! "In a perfect world" really is perfection!
Listen to all I want and you will become a fan.
Exact music that I was looking for long time!
If you're searching for good music, KODALINE are exactly what you're looking for...they're just way down underrated
17 The Answer
18
Boyzone
Bottle banks make a sweeter sound!
19
The Waterboys
The Waterboys's leader Mike Scott is a massive song writing talent but he is not Irish. He is a Scottish.
They came in like and went away like a bullet! Still listening 20 yrs later!
20
Snow Patrol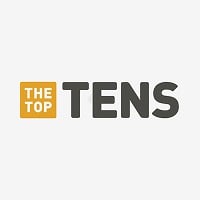 Snow Patrol are a Northern Irish rock band formed in 1993, consisting of Gary Lightbody, Nathan Connolly, Paul Wilson, Jonny Quinn, and Johnny McDaid.
Brilliant band with great lyrics and music as a whole. Should definitely be in the top ten at least.
Best love song of all time is chasing cars because it is happy and sad
21
Dropkick Murphys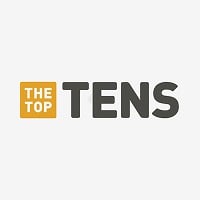 Dropkick Murphys are an American Celtic punk band formed in Quincy, Massachusetts, in 1996. The band was initially signed to independent punk record label Hellcat Records, releasing five albums for the label, and making a name for themselves locally through constant touring and yearly St.
Absolutely top 5.
I've lost my leg - Revrad
22
Damien Rice
# 34? I don't know what kind of music the world listens to but this guy clearly deserves a slot in the top 10.
This guy is a living legend... He is so talented, just amazing!
23
Dana
Dana's Easter album 'Love my Life' and 12" single 'For You, For Us' have money back guarantees, if not totally satisfied... in select stores now! Very select stores.
Loved by the French foreign legion
24
The Brian Meakin Band
Pure and Raw blues. Beautiful stuff and an absolute hero
Such an under rated act. Breaks my heart he nver reached half of the success he deserved.
25 Two Door Cinema Club
26
The Coronas
An amazing band... Are WAY too good to be this low in the list :(... Just go see them live, they are amazing!
27
Hozier
Listen to "From Eden" or "Like Real People Do" or basically any of his other songs. He's brilliant.
One of the best rising stars of 2015. Glad to see he didn't turn out to be a one hit wonder.
An amazing artist with such a pure, beautiful voice, fabulous!
Unique voice
28
Fangclub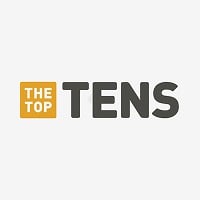 A new grunge band consisting of Steven King (guitar, vocals), Kevin Keane (Bass) and Dara Coleman (Drums). Fantastic songs include Bullet Head and Vulture Culture, more people need to listen. - JazzPunk
29
Therapy?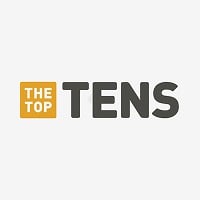 Therapy? is an alternative metal band from Northern Ireland. The band was formed in 1989 by guitarist–vocalist Andy Cairns from Ballyclare and drummer-vocalist Fyfe Ewing from Larne, Northern Ireland.
30
My Bloody Valentine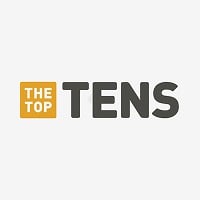 My Bloody Valentine is a shoegazing, alternative rock, Irish band from Dublin, formed in 1983, which consists of guitarist, producer, samplist, and vocalist Kevin Shields, drummer and samplist Colm Ó Cíosóig, bassist Debbie Googe, and later on in their early career vocalist, and guitarist Bilinda ...read more.
31
Horslips
Should be higher, Dearg Doom is a masterpiece - JazzPunk
32
Glen Hansard
An angelic voice... Raw talent at it's best, also I met him once and he is a true gentleman
Amazing artist! Deserves to be in the top 5 at least! So underrated!
33
Flogging Molly
Flogging Molly are not Irish, they are from Los Angeles. Just because they make celtic music, doesn't mean they are Irish.
Who ever said flogging Molly doesn't have an Irish singer is wrong he was born in Dublin republic of Ireland
The lead singer of flogging Molly is Irish American so it counts as Irish music and it is in my opinion the best Irish band
Flogging Molly is a band registered in America. So they aren't an Irish band. - Metal_Treasure
34 The Boomtown Rats
35
Christy Moore
Ride on is beautifull - Phossu
Brilint artis
36
The Bogey Boys
One of the most underrated live acts EVER in Ireland and the UK. Criminally written out of Irish Rock History!
Class band. Never mentioned in the 'heyday' early eighties retrospectives, oddly, when they were probably the biggest live rock draw in Ireland, and touring Europe and the US, but D.C. nien, The Blades and several others always 'trotted out' when, in fact, they meant little to anyone outside of the Baggott Inn!
37
The Wolfe Tones
Irish traditional music at its best!
Punk before punk existed
Travesty not in top 10
38 Black 47
39 Ash
40 Bell X1
41 Luka Bloom
42 The Divine Comedy
43
EDEN
Honestly #1 best artist in my opinion, his voice is just amazing
Truly the greatest
44 Look to the Lady
45 The Strypes
46
Hudson Taylor
Two fabulous young guys with lovely voices... Listening to them would make you feel proud to be Irish
Harry and Alfie are fantastic.
47
Lisa Hannigan
And I assumed Damien Hice would be on the list
48
Aslan
Should be in the top 5
Too late for halaluya!
49 Gemma Hayes
50
Tommy Makem
Baritone vocalist who originally performed with the Clancy Brothers. Heart-stirring traditional Irish songs at their very best when performed by Tommy over the decades.
PSearch List