Best Kanye West Albums
anthonybecerra831
The Top Ten
1
My Beautiful Dark Twisted Fantasy

It's art
Simply the best
Dopest album ever. This work of art belongs in a museum.
Not even a Rap/Hip-Hop fan but I have to say, This is one of the greatest pieces of art ever created. I see people calling this "one of the best rap albums" but that's almost an insult to how great this album really is, Its one of the greatest album of any genre
V 18 Comments
2
College Dropout

Classic album but Last Call is far too long - YoDa0815
I haven't been a Lanye fan for a long time, but I recently listened to this album and it blew my mind. MBDTF is also amazing.
His next 2 albums are very quality and his latest 3 albums are criminally underrated (his last album now is Kids See Ghosts
His first project. I remember getting it back in 2004 back when I was like "dude, this guy is gonna blow up" and everyone was saying "who the hell is kanye west"

My top 5:
Through The Wire
Never Let Me Down
Jesus Walks
All Falls Down
Two Words - marmalade_skies
This is his fourth worst project, but it's an 8.6/10. That either shows how great Kanye is, or how bad The New Workout Plan is, because that song dragged down a perfect album to the above rating. - SwagFlicks
V 6 Comments
3
Graduation

My favorite album of all time.
Why isn't this on Vinyl on Amazon? Can't find it anywhere? My second best album from Kanye
N-now th-that that don't kill me
Can only make me stronger
I need you to hurry up now
'Cause I can't wait much longer
Best Kanye album far and away.
I miss the old Kanye
Almost every song is amazing:
- stronger
- can't tell me nothing
- champion
- flashing lights
- etc
V 16 Comments
4
Late Registration

Easily his best
I grew up with Graduation, I loved it and it was my favorite album. Until I heard this one, and I fell in love with every single song. This is one of those albums that you can listen to all the way through without skipping any tracks. - TheParasiter
Has a lot of personal songs that you can always listen to when you're going through hard times
Hey mama is the best song ever
V 5 Comments
5
808s & Heartbreak

My Childhood album - WWEWBMortalKombatFan
Completely underrated compared to all his other albums. Never gets the respect it deserves. There's a reason it was named by Rolling Stone as one of the most groundbreaking albums of all time.
808s is underrated. It's not the usual Kanye, but we have to respect the fact that this guy's mother died before this album was released, and Kanye was going through a lot. It made me respect his work more. - Mcgillacuddy
I love that 808 HeartHohoHeartsound that describes sadness so good
V 6 Comments
6
The Life of Pablo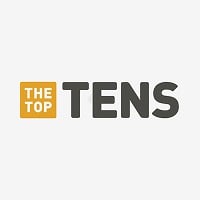 Very underrated but in my opinion not his best album - YoDa0815
The Kanye West album with the most amount of good tracks, I can listen to every single song besides fade and enjoy them
Really underrated. So many of Ye's best songs are on here
This album is very underrated in my opinion. It was actually a pretty good album. It does have its flaws but there are good things about it too. I think it's a 7/10. My favourite tracks are Ultralight Beam, Wolves, Real Friends, FML, and No More Parties In LA - somerandomkid
V 11 Comments
7
Yeezus

This is not Kanye West best album per say, this is his genius album ever.
I honestly think this album is underrated - Neptuneee
Amazing.
The first half of this album is ground-breaking genius. It falls off in the second half but Yeezus stays his boldest and most experimental work, bringing in industrial hip hop influences (he probably listened to Death Grips at the time). MBDTF may be his best work, but this one is second to me.
V 6 Comments
8
Watch the Throne

The song about the people in Paris is the best rap song of all time
Agreed! Definitely underrated, Jay-Z and Kanye made one of the best rap duo albums off all time! - aleksanderalvr
I honestly thought this is where Kanye went downhill. - AlphaQ
Hey guys vote for it. Should be number 1
V 2 Comments
9
Ye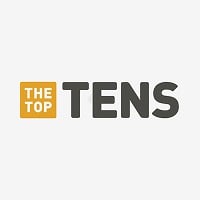 Only for people who have stereo and taste. Not for peasants
This album is too real for most people but it is a very beautiful and bold statement in the form of an artistic musical arrangement
Interesting and different
Could definitely do better if it weren't for "Wouldn't leave" - YoDa0815
10
Kids See Ghost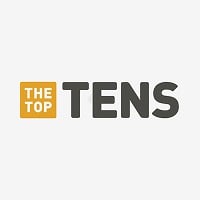 This album is amazing
lol
Best album ever
Will become a classic in the future
V 8 Comments
The Contenders
11
Cruel Summer

It actually is a decent album. I had to listen to it a second time to appreciate it. Only two tracks that I can never get used to are Don't Like and To the World. - Mcgillacuddy
I don't really think of this a Kanye album more like various artists
It still have some good songs but I admit it was the worst Kanye West album
Good album, surely not bad, but just not up there with the others.
12
Turbo Grafx 16
Maybe it doesn't exist yet but it will obviously be the best album of all time
13
SWISH
It is named waves now
14
Get Well Soon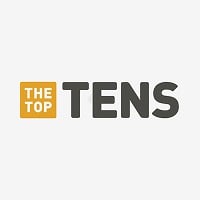 15 Yandhi
16
Waves
It's renamed T.L.O.P. now - riceboydm
BAdd New Item
Related Lists

Best Songs Off Kanye West's Wyoming Albums

Best Albums Between Eminem and Kanye West

Top Ten Greatest Kanye West Songs

Best Songs Off Kanye West's My Beautiful Dark Twisted Fantasy
List Stats
1,000 votes
16 listings
8 years, 97 days old

Top Remixes (37)

1. College Dropout
2. Late Registration
3. My Beautiful Dark Twisted Fantasy
ryansliao

1. Graduation
2. College Dropout
3. Late Registration
Mcgillacuddy

1. College Dropout
2. My Beautiful Dark Twisted Fantasy
3. Late Registration
SoulDestroyer1
View All 37
Posts
G-4rce Album Reviews: The Life of Pablo
Mcgillacuddy
Kanye West - ye (Review)
Martin_Canine
Error Reporting
See a factual error in these listings? Report it
here
.