Top Ten Best Latin Singers
The Top Ten
Shakira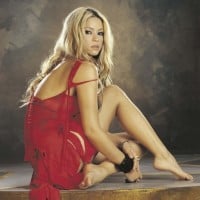 Shakira Isabel Mebarak Ripoll is a Colombian-Spanish singer, songwriter, dancer, record producer, choreographer, and model.
She is just amazing. When she gets up to sing people listen no mater what kind of person they are! She helps people and wants people to learn. She is gorgeous and talented! She cares about almost all of her fans and she should be 1 and and stay in number 1! I LOVE SHAKIRA!
For me she is the best singer and also one of the genuine,sexy artist alive
She is just the best
Her Songs are so iconic and catchy
Also she is the best bilingual singer
I have been a fan of Shakira ever since the beginnings. She has kept her fantastic involvement while she sings and has also put a lot of work for the helpless kids out there. Good job Shakira!
Enrique Iglesias

Enrique Miguel Iglesias Preysler, known professionally as Enrique Iglesias, is a Spanish singer, songwriter, record producer and actor.
Enrique is the Best. He must be at #1.
He has most number one songs in the hot Latin list and he remained number 1 for 97 weeks. He and only he should be at the top.

His every song is amazing and goes directly to the bottom of everyone's heart. He's a real hero he is #1.

Enrique is the Best.. The sensuous voice, the amazing rhythm, the cute looks... He is the best
Enrique is definitely. The BEST! He should be number one on this chart. His voice is amazing and lets not mention his charming good looks
He is the king of Latin pop. He deserves to be the #1. It was because of him that Latin songs began to gain audiences in the states and the rest of the world which would have other wise been confined to Spanish speaking countries. It was because of his pioneering work that Latin artists got exposure to the rest of the world. He began working with well known American pop artists and that's how American and Latin collaborations became popular and well acknowledged by Americans and the rest of the world. It was through these collaborations that Latin songs and genre got exposure to the rest of the world. His song "bailando" was a massive hit and chalked up a record of over 2 billion views on YouTube back when it was released, thus paving way for future Latin songs to hit the markets and YouTube. His contributions to the Latin pop industry is inequitable.
Selena

Selena Quintanilla-Pérez was an American singer, songwriter, spokesperson, actress, and fashion designer.
Selena is one of my favorite singers, as well as being the ONLY Spanish-singer that I enjoy. People say that you have to be Mexican to like Selena's music, well I'm half-Puerto Rican and Middle Eastern, and I LOVE Selena! Her music will always and forever endure in millions of hearts. Although, I don't know what she sings in her songs, I still love her
She is the best singer ever she inspire us with her beautiful voice in her message for us to learn... she is a woman that is in our hearts and she will always be no matter how many days years pass by she well be remembered forever and always. her music was fantastic that got to us in our deep soul. I love selena and I thank her for her excellent job she did with her music that we can benefit from it in our love relationship. I will never forget her never ever.
Selena is definitely the best Latin singer of all time. She not only crossed over into the English language, but into a variety of other cultures as well. Not many singers are successfully able to influence a variety of cultures, especially if the majority of us don't understand what the heck she is saying hehehe. Her voice is beautiful and it is because of that voice and her passionate emotions that she instills when she sings, that we Samoans love her. For someone who passed away eighteen years ago, the people of the Pacific Islands still remember this amazing singer. RIP Selena. Your music and legacy will live on forever through the hearts of those that you have blessed with your talent.
Me growing up as a kid remember listening to her all the time she is one of my inspirations and she will always be in my heart my mom and dad before I was born loved Selena and decide to name me after her and just to have the same name as one of my favorite singers makes me thankful and every weeks every day I wear a necklace with her picture in it I will always love you Selena and you will always be with me and a lot of other people for many years and one day we will meet
I love you Selena
Jennifer Lopez

Jennifer Lynn Lopez, also known as J. Lo, is an American singer, actress, dancer, fashion designer, author and producer.
She was relevant in music business for 20 years (1999-2019) and released a lot of hits: If You Had My Love and Waiting For Tonight (1999), Let's Get Loud, Love Don't Cost A Thing (2000), I'm Real, Ain't It Funny (2001), Jenny From The Block (2002), Get Right (2005), Control Myself (2006), On The Floor, I'm Into You Papi (2011), Dance Again (2012), Booty, Adrenaline, We Are One (Ole Ola) (2014), Ain't Your Mama (2016) and Dinero (2018). Not to mention she has BIG SACK of non-single songs. What comes in my mind in this moment are for example songs like: Frozen Moments, Mouth To Mouth, Should've Never, Physical, Greatest Part Of Me, Step Into My World, Come Over, Walking On Sunshine etc. After these 20 years of succesfull time she can calmly go in retirement, she's 50, don't pretend, all musicians after 50 lost their "that something" and stop being relevant. Unfortunetely. I'll be her fan forever, anyway
Hit mainstream hip hop by surprise then turned to Marc Anthony to make one of the greatest songs of all time

She's cool. I really enjoy her singing and her acting. I hope her doesn't retire though.
She is just an awesome singer and dancer who can truly perform and own the stage and I love her music
Gloria Estefan

Gloria Estefan is a Cuban singer who currently resides in the United States. She is known for fronting the Latin pop band Miami Sound Machine and for several solo songs.
We love Gloria Estefan! And she is numero uno in my eyes! From Conga to Wepa she brings it every time! Her talent is like no other just amazing.
An exquisitely Beautiful Lady, with a truly wonderful voice. One of my all time mega favorites, Gloria is awesome!
Me too, at least she was not half naked. Always a nice presentation and what a voice. Thank you, Gloria.
Great singer - beautiful, sexy and lovely person.
Ricky Martin

Enrique Martín Morales, commonly known as Ricky Martin, is a Puerto Rican singer, actor and author who is widely regarded as the king of Latin Pop. Martin began his career at age 12 with the all-boy pop group Menudo. After five years with the group, he released several Spanish-language solo albums ...read more.
Ricky helped others singers such as Shakira, Enrique Iglesias expand into the English language. He started in Menudo since he was really young. He has sold over 60 million albums around the world. He has won Grammy awards in Spanish and English. He is a true legend.
Enrique and Shakira have sold more than 100 million albums all over the world and in Bulgaria and India Enrique won the award of the favourite international artists!
Ricky Martin is the Best Latin Singers ever achiving two Grammy awards, selling 85 million albums and he also has a number one album on Billboard 200 (Which Shakira & Enrique doesn't) & a number one song on Billboard Hot 100. He also is one of the most influential latin artists by introducing Latin Pop to America with his great performance in the Grammys 1999 and his crossover to English which made his album Ricky Martin sell more than 22 million copies worldwide. Who else have this succesful career in Latin? NO ONE! He is the best and no doubt about it.
Ricky is only the best entertainar of latin ever. His smile and well respect to audience attracts people around the world. He focus on his entertainment to fans ever. He is a Latin Hero.
Not only is Ricky Martin sexy, but he also has some of the best music out there. Not just Latin music, but ANY music. Who doesn't love "Livin' La Vida Loca"? I also love "She Bangs"! His music style is so unique and just makes me want to get up and dance! Absolutely an awesome singer.
Thalia
Thalia is one of the best female vocalist of her generation. She has flavor, energy and she's a talented performer and singer. May be she isn't the best voice ever, but she has all what an artist needs for being successful.
Thalia has been able to maintain a strong following throughout her entire career. She has proven to be able to sustain herself strong within the pop culture and continues to strive and succeed.
She's truly amazing... She has the power to teach other generations about having a dream and letting it be true... She's a good singer, mother, wife, and business woman. Good for her!
By far, she is the best.
She became famous singing in Spanish and she had no need to change her looks in order to be liked by the entire world.
Thalia rocks!
Laura Pausini
Laura Pausini has the very best voice without question. I think Shakira gets a lot of attention because she is HOT looking. Laura is a very beautiful girl as well.
This girls voice is amazing. By far the best range out of all of them.
Laura has a very powerful voice. Everyone knows that she has an unique timbre and a very special way of performing the songs. I think she should be on the first place on this, top ten".
Laura Pausini has the very best voice without question and then, to be honest, and perhaps the artist who has sold more records in Spain, by all mata, coinosciuta by all. For almost twenty years.

Vicente Fernandez
Clearly if you don't vote for vicente you just don't know what latin music is.
I think Vicente is wonderful, a fantastic voice, everything he sings is great.
The King of Latin music!
''EL REY'' de la Musica Mexicana Vernacular/Ranchera!
Y Punto.
EL NUMERO UNO
#1
Paulina Rubio
The spotlight hasn't stopped shining on her since she came into this world. Paulina Rubio, also known as The Golden Girl or La Chica Dorada, is Mexico's pride and joy in being their first star to crossover into the pop frontier. She stands out in the crowd in that her genre-defying music is daring, brave, and adventurous, which is unfortunately very hard to find these days.
Better than shakira but doesn't have those curves!, also she is a rock star of drugs and nightlife!
I don't think she's romantic at all. That's way better Latin singer than her
Paulina is a great singer
The Contenders
Pitbull

Armando Christian Pérez, better known by his stage name Pitbull, is a Grammy (and Latin Grammy) winning Cuban-American rapper, songwriter and record producer.
Great Singer/Rapper Love The songs
You are the most good singer ever that people will always like all times
Best singer ever for god saint please can I have your autograph
He has great music to listen to and it's a kind of music that you want to dance to.
Selena Gomez

Selena Marie Gomez is an American actress and singer. She is best known for songs like "Come & Get It", "Good For You", "Same Old Love", and "It Ain't Me". Selena Gomez's voice is mezzo-soprano but she usually sings in alto. She is best known for her role as Alex Russo in Wizards of Waverly Place.
She's an excellent singe not too mention an excellent actress dancer and overall an amazing performer and entertainer. She has an excellent fanbase which is why her new single "Come & Get it "is 2x Platinum and her new album "Stars Dance" which is also her first solo debut album has reached number 1 in 28 different countries.
Really selena g in Latin music
Best voice and beautiful
Selena is not spanish
Don Omar
Don is the king of kings. and I love his musical
"Don" for a reason!
I love xon omar his so awesome! !
Great danza kuduro and taboo r the jams!
Juan Luis Guerra
Fantastic voice. Will always be a classic yet still manages to surprise us and blow us away with each new track. Captures all audiences - young and old. His talent is recognizable by all ages. His music makes you want to move and makes even the worst days shine positivity.
There isn't a better singer than juan luis guerra, he is the most talented artist of the las hundred years.
If you understand spanish, you love this guy.. Songs with very deep meaning, they make you think about life, love, health... (at least from latin america's side)
This man is very humble and genuine. A true Dominican Republic Pride of respectable singers. His words have great meaning in the Carribean, Central America and South America.
Santana

Carlos Santana is a Mexican and American musician who first became famous in the late 1960s and early 1970s with his band, Santana, which pioneered a fusion of rock and Latin American jazz.
His music made me a lot of money, keeping my mind going, fixing computer problems at night, when I was on call and call in on 4-12 and 12-8 shifts...Love him, and his music.
Santana es el maestro
Jose Feliciano

José Montserrate Feliciano García (born September 10, 1945), better known simply as José Feliciano, is a Puerto Rican virtuoso guitarist, singer, and composer.
He has worldwide hits in English, Spanish,Italian and even in Portuguese. He can sing different times, music genres and rhythms. He most be on top of the list for his extremely long career and powerful voice. I understand new generations don't understand his influence and his collaborations with other in the music business. His name means music.
Without Jose Feliciano before all to open the door of worldwide market, many artists here on the list would be confined only to their Latin countries and practically unknown in the rest of the world.
He's one of the best latino singers... I grew up with his songs... his interpretation of "once there was a love" is superb!
Great in spanish and more in english records
Marc Anthony

Marco Antonio Muñiz, known professionally as Marc Anthony, is an American singer, record producer, actor and television producer.
How is Marc Anthony not in the top 5?!?
Love Marc Anthony. He holds the record for most sell out concerts.
King of latino music he is a by birth artist great legend.
Best latin singer for me, he sings with passion, so much emotion in his voice and so many beautiful songs... He feels what he sings
Luis Miguel
The best spanish singer of all times and one of the best male singers of all times. Ask any of the above mentioned and they all were, or have been inspired by Luis Miguel. He is not popular in the USA because he never crossed over. I mean this list only includes artist that are popular in the USA, but real Latinos know who is who in Latin America and who has been singer for over 3 decades.
The greatest singer in the Spanish speaking world. He has an amazing voice in live concerts, never needed to use playback. His more than 100 million records sold worldwide back him up.
I just saw him in concert about two days ago and I had chills the whole entire time! He definitely has the best voice I have ever heard live. His voice has been solid and consistent from the age of 11 (when he made his first album) to the age of 48 now... he should be at the very top of this list!
He should be much, much higher. Most of the people in this list cannot sing at all.
Alejandro Sanz
His iconic duet with Shakira in 2005, "La Tortura", is one of the catchiest, most soulful songs ever. His raspy voice is so distinctive and wonderful to listen to!
Alehandro Sanz
I love Alejandro Sanz! Though I don't speak fluent spanish, I do speak some and understand more, I love his music and he is sexy.
Best lyrics, maybe that's why its not first place, you don't really understand the lyric in the songs. But he is amazing
I love him
Juanes
He's not like one of those latin pop singers who want to be like American rock singers. He's Colombian and proud and his music is STILL amazing
Fantastic singer! My Spanish isn't even very good but I'm a fan!
his music is so good, I would pick him over any english artist
This man should be at the top 5. Love him. Love what he represents!
Aneeka
Great new Talent Wonderful voice
Best new artist in latin music
Demasiado Tarde her new song is wonderful
Christina Aguilera

Christina María Aguilera is an American singer, songwriter, and record producer, best known for songs such as "Beautiful", "Genie In A Bottle", "Fighter", "Hurt", "Dirrty", "Your Body", "Lady Marmalade", "Reflection", "I Turn To You", "Come On Over Baby (All I Want Is You)" "What A Girl Wants" and ...read more.
The best voice in the world! So much raw passion, emotion, pain, joy, and dedication in one instrument! She truly is the best vocalist in the world
Undoubtely, one of the best voices in the world next to Adelle, she can do anything with her voice! She is absolutely phenomenal!
Julio Iglesias

Julio José Iglesias de la Cueva is a Spanish singer and songwriter. In 1983, he was celebrated as having recorded songs in the most languages in the world, and in 2013 for being the Latin artist with the most records sold in history.
Julio is definitely the most recognized International Artist of all time!
He is the father of Enrique and is known internationally.
Not only he sold more albums than any of the singers on this list, he is also more popular worl wide. Everyone knows who Julio Iglesias is. With his record shouldn't he be number one?
The best or the best...
Natalia Oreiro

Selena was a brave, beautiful, smart, talented woman. She was also a determined, loving, and caring friend Selena was a brave, beautiful, smart, talented woman. She was also a determined, loving, and
PSearch List