Best Spy TV Shows
Alexandr
The Top Ten
1
Chuck
I love the cast and I love the comedy of it! Best Show Ever! It deserves to be in the top 5!
I love it! I suggest them to create new seasons... As in more and more seasons... The writer is great hope you can write again for Chuck's fun... Add that Sara walker is really amazing.
Some would think it surprising but the story is so great and so is the acting. It's common that in action shows the acting goes down as the explosions and gun fights go up but both of these things hold great rank in Chuck. I love this show and can't get enough of it! And the character development is so great as well, especially when it comes to John Casey who's also my favourite character.
Chuck is best T.V. show ever made. It contains comedy, romance, spy, friendship, family everything. I assure you the u, time spent watch Chuck worth it. I is unique and on other show to compare. The chemistry between two lead actors is great. trust you will not be disappointed after watching the show.
V 73 Comments
2
Alias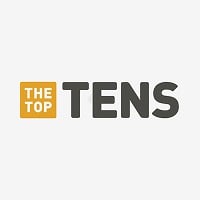 Alias is an American action television series created by J. J. Abrams, that was broadcast on ABC for five seasons, from September 30, 2001, to May 22, 2006. It stars Jennifer Garner as Sydney Bristow, a double-agent for the Central Intelligence Agency posing as an operative for SD-6, a worldwide criminal ...read more.
The best. Bring it back!
Hubby and I binged for the past 4 months on this series. Hands down best spy series ever!
Love it! Two more shows to go then done with all. I will miss it!
One of the best.love it
V 8 Comments
3
24
The Finest & Greatest Spy Show Of All Time. Each Episode Is Completely Gripping And Has A Moral Lesson To Teach The Audience, That Most People "Expect Results But Are To Afraid To Get Their Hands Dirty" And Jack Bauer So Famously Said That "I Suggest You Roll Up Your Sleeves"! Classic Bauer. Sometimes In Life One Needs To Bathe In The Dark To Serve The Light! That Is 24 In A Nutshell And The Acting And The Attention Towards Character Development Has Never Been So Prominent In A T.V. Show!
This is the reference of all Action series from the year B. C A. D 0001.
This has to be number 1.
Great
V 8 Comments
4
Covert Affairs
Best show I've ever watched, it has a bit of everything, drama, romance, mystery! Would recommend it to anyone looking for a interesting T.V. show to get stuck into!
Season 4 was just epic! That season hooked me. Best spy show ever.
Love this show very much, next season please...
I loved this so much
V 4 Comments
5
Dollhouse
This superb show should have been "alive". It had a big potential. Eliza Dushku was great and her team was awesome too - Alexandr
6
Burn Notice
The best spy show ever. Chuck finley is the best. And fiona and jesse and michael. And the mikes mom best cast ever.. And who can forget berry... This show had me locked... aNd kept wanting more the best series ever have to watch it from the beginning. And it always has a plot within a plot. This is what super spies do. Just totally entertaining. I love this show
Loved that one... There is no other spy series that couldn't match this one. It was an incredible T.V. show. The timeline, the burn notice thing instead of being fired.. VERY INTERESTING.. Would recommend this one to a friend who likes spy series.
One of the best series I've ever seen. Psychological warfare used by Michael Westen and his co-workers is truly amazing. Definitively worth watching!
The show was truly amazing and I enjoyed it for a long time. The missions, stories and characters were all intriguing and the story was very action packed. One of the best shows ever, in my book.
V 16 Comments
7
The Mentalist
Not sure who is spy in the Mentalist show.
One of the best shows. But after red john capture the writers didn't had anything in them to tell.
8
Spooks
A superb British spy thriller show also known as MI-5 in the U.S. never being afraid of going dark or killing off popular character, the show was a definite sucess over its 10 year run and certainly deserves a spot on the list!
Top of the line spy series. Follows the exploits of the UK's MI6, the equivalent to the US's CIA.

Don't get used to any of the cast members, they tend to die off without advance notice...
V 1 Comment
9
Homeland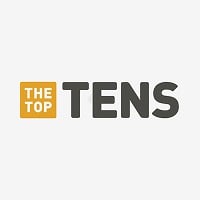 Homeland is an American spy thriller television series developed by Howard Gordon and Alex Gansa based on the Israeli series Prisoners of War, which was created by Gideon Raff.
The best drama I have ever seen especially the role of Brody and Carrie.
Great show, definitely deserves to be in the top 5
This show needs to be in the top 5! One of the best!
Rated my best
V 5 Comments
10
Fringe
Fantastic series.
Cool, deep, funny
The Contenders
11
La Femme Nikita
Far more than a cult favorite, in fact, Nikita prefigured many elements that would
Dominate post-9/11 programming. Alongside The X-Files, the show relied on ongoing story
Arcs, darker tones, and personal conflicts to emphasize the repercussions of individual
Choices, both moral and professional. - Alexandr
LOVE the series, it should be number 1!
Probably the best US adaption of a movie ever. Loses a bit when they re-casted the show and got rid of the original actors and tried to update it. It kind of lost the plot then but the last series I enjoyed although not as much as the first.
V 1 Comment
12
Nikita
Best ever action spy thriller with human emotions. Love and passion... Number 1
Watch it! You'll thank me after episode 1
Awesome... I wish it had more seasons...
THE BEST SHOW I've EVER WATCHED! Check It out, you wont be sorry.
V 8 Comments
13
Dark Angel (2000)
I really wished there was a third season it was so amazing
Jessica Alba as genetically enhanced superagent who escaped from goverment research facility. I really don't understand why it has only two seasons... It is great T.V. show.
V 1 Comment
14
Spy Game
Brilliant but very very and very short spy series from 1997 - Alexandr
Covert affairs doesn't glorify it but it shows what is! It's a rotten job but someone has to do it.
15
The Invisible Man
An Underrated Sci-Fi/Spy show - Alexandr
16
The 4400
Not 100% spy thing but still must be here - Alexandr
17
Jake 2.0
Superb spy show that inspired Chuck - Alexandr
Love it I wish there were more.
Mad
18
Intelligence
Please renew this show. Awesome characters and perfect plot.
Its good,worth watching
19 Jericho
20 Sleeper Cell
PSearch List
Recommended Lists
Related Lists

Best Spy Movies of All Time
Top 10 Things You Would Want If You Where a Spy
Top Ten Spy Kids Characters
Top Ten Spy Movie Cliches
List Stats
1,000 votes
43 listings
6 years, 27 days old

Top Remixes (4)

1. Alias
2. Covert Affairs
3. 24
EternalRose93
1. La Femme Nikita
2. Spy Game
3. The 4400
Alexandr
1. La Femme Nikita
2. The Pretender
3. Acapulco H.E.A.T.
Lacritia
View All 4
Posts
Error Reporting
See a factual error in these listings? Report it
here
.