Top Ten British Comedians
1
Russell Howard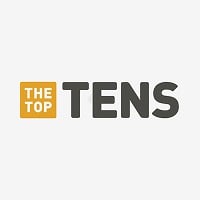 Russell Joseph Howard is an English comedian, television and radio presenter and actor, best known for his TV show Russell Howard's Good News and his appearances on the topical panel TV show Mock the Week.
He's great - can't stop laughing once he starts - best ever!
As a person that watches comedy daily, I can say that he is the funniest comedian ever. He has perfect timing, facial expressions and killer punchlines.
Russel is fantastic he is my number 1 hands down

Funniest comic ever!
no one makes me laugh like russell!
2
Rowan Atkinson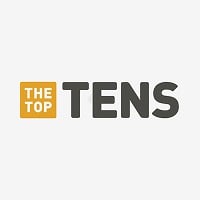 Rowan Sebastian Atkinson, is an English actor, comedian, and screenwriter best known for his work on the sitcoms Blackadder and Mr.Bean
Surprised how low he is. He is the all time greatest comedian to ever walk on this planet. Made millions laugh at the Olympics without saying a word.
He has this amazing magical superpower to make you chuckle... Just by entering the room/stage. When he changes his facial expression it reduces most people to hysteria and when he opens his mouth to say something... There is a risk that your head will explode. Oh and "Pa Pa".
Rowan is definitely the best on this list, he is a comic genius, id chose a real comic genius over the likes of that annoying 'schoolboy-like' Russell Howard and that helium inflated Michael McIntyre. Rowan is in a higher league to most comics out these days.
He is a stand up comedian, whose main ambition is to tell jokes and stories that make an audience laugh... Yet Rowan Atkinson can pull it off without making a sound! Definitely my favourite, keep voting!
3
Jimmy Carr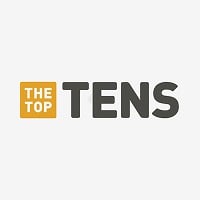 James Anthony Patrick "Jimmy" Carr is an English stand-up comedian, television host and actor, known for his signature laugh, deadpan delivery, dark humour, and use of edgy one-liners.
Outstanding comedian number one in my book me and a couple of my friends watched him a few weeks ago and we were absolutely buckled
Having a dark sense of humor is like a superpower, it comes with responsibility, the amazing ability that Jimmy has is, no matter how cruel or coarse the joke may be, he wants people to believe its only a joke and that there's nothing they should be worried about. I like that. Beautifully emphasizing that he's there only to "Release endorphins" and nothing else. Not only a master of the dark art, but an advertiser of its innocence.
He's absolutely fabulous. The fact that his labor-sharp wit & dark, politically incorrect humor got the entire rabid ARMY fandom's panties in twist makes me love Jimmy Carr even more. There's nothing funnier than watching those thin-skinned, self-righteous BTS fans throw a mass hissy fit. Brilliant!
Dark, sharp, smart, razor-sharp, politically incorrect humor with that deadpan delivery...perfection!
4
Billy Connolly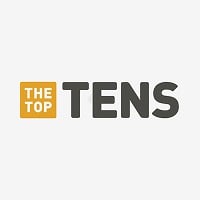 Billy Connelly the most influential comedian of his time maybe ever come below Michael McIntyre has the world gone mad
Russell Howard number 1 and Billy Connolly being no. 5 are you taking the piss!? The Big Yin is Britain's best comic always have been. A true comic always funny with his stories and jokes well he could just open his mouth and you will piss yourself laughing a true great! - tomgracie
Very funny. Amazing life experiences, excellent story telling. Deserves way more recognition. Has been doing comedy way longer than almost anyone and still going. Surely he has influenced more people than anyone on these lists.
Billy has conquered so many countries around the world with his comedy where others have totally failed. I have watched Billy since I was about 9, and his comedy always has always adapted to the times. A living legend.
5
Michael McIntyre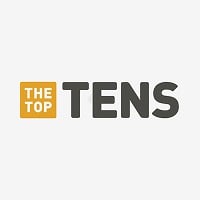 Michael Hazen James McIntyre is an English comedian, actor and presenter. In 2012, he was reported to be the highest-grossing comedian in the world.
Only one that can consistantly make me belly laugh, can make anything funny
He makes me laugh so much. just thinking of his jokes makes me chuckle.
That man makes me smile whenever I see his face! No doubt about it! I love him and he is so hilarious! He makes everyone laugh around him and whenever I see him do comedy he always makes me laugh to the extent that I can't breathe!
The way he tells his already hilarious jokes makes them that much more hilarious.
6
Ricky Gervais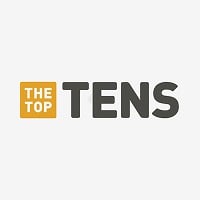 Ricky Dene Gervais is an English comedian, actor, director, producer, writer and former singer and manager.
Absolute genius. Podcast king, great radio shows in past, cool standups and overall amazing TV series!
A clever comedian who uses mis direction to take his audience on a journey then dumps them at the wrong stop half way through. he will always leave you crying with laughter and wanting to see him more and more. I recently saw him as alter ego David Brent live on stage as part of his Foregone Conclusion Band and it was the best night of entertainment I have ever had. Ricky Gervais is number one and the funniest man alive without doubt, Forget the rest, if you are a true comedy fan then you will agree that Ricky is the king
Comedy legend smart comedy that always makes me laugh out loud
This guy is a true Genius. Always manages to make me laugh.

7
Frankie Boyle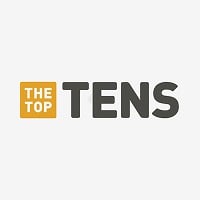 Francis Martin Patrick "Frankie" Boyle is a Scottish comedian and writer, well known for his pessimistic and often controversial sense of humour.
Frankie Boyle is the funniest comedian the UK has ever produced. he's a genius and the comedians comedian. he's only this far down the list because some people don't like some of the things he's says but that's comedy'
Makes me crack up all the time. The funniest of all time on mock the week dominated any program he went on "People said mel gibson couldn't be in braveheart he'd be a bad Scot - well look at him now a raging alcoholic"! Lol :P Awesome comedian
If Not the Best Comedian Easily, Number one in the Dark Comedy List By Far.
Frankie Boyle is not only a great improviser, but also knows his audience so well that he never makes long boring monologues, but rather short efficient quips that are more funny than all of the the other established comedians combined
8
John Cleese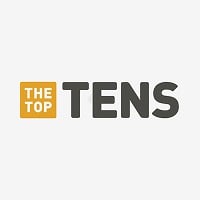 John Marwood Cleese is an English actor, voice actor, comedian, screenwriter, and producer. He achieved success at the Edinburgh Festival Fringe and as a scriptwriter and performer on The Frost Report.
What kind of a list is this without the star of monty Python and fawlty towers? He's so funny. I first heard of him at quite a young age and ever since then I still think he's amazing. In my opinion he's the best British comedian
He would be in the top 10 funniest people in the world! Funnier than gervais by a long shot. "Mr Fawlty, I love you, I love you! "
He is absolutely amazing! He is responsible for both Monty Python and Fawlty Towers. Just to add to that, he has an incredibly memorable face and voice. What a pro!
It was through Monty Python and specifically John Cleese that I learned the English language and how to use it as a tool and weapon as appropriate. By the time I was 14 I could recite the entire Dead Parrot routine in proper English in spite of heavy Ukrainian accent. He and Python are comedy icons.
9
Sean Lock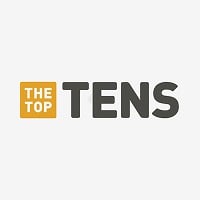 Sean Lock is an English comedian and actor. He began his comedy career as a stand-up comedian, and won the British Comedy Award in 2000 in the category of Best Live Comic, and was nominated for the Perrier Comedy Award.
Everything about Sean Lock is brilliant... He creates movies in our heads...paints em, like pictures...by a mile, my favourite...he's a comedian...Jimmy Carr and Michael McIntyre are comics... There's a difference...Really there should be two categories...Comics say funny things... Comedians say things funny, it's more spontaneous and more skilled... That's why Sean Lock is my number one...
Love love love his humour. He is absolutely hilarious... Usually about everyday situations/interactions. His 'moth on a lightbulb' and 'careful what you say you like near your birthday/. Christmas' are two of the funniest sketches I have seen, hands down.
Seam Lock is by far the best comedian there is. Yes, he can be a bit risque but his dry intelligent humour is second to none. Long may he keep us entertained.
Best comedian ever, he is the heart of 8 out of 10 cats and I can't watch the show without nearly dying!
10
David Mitchell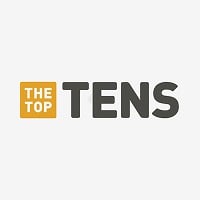 David James Stuart Mitchell is a British comedian, actor and writer. He is half of the comedy duo Mitchell and Webb alongside Robert Webb.
Mitchell may not do stand-up comedy like most comedians, however his sharp wit, intellect, slightly withdrawn personality, pessimism and OCD tendencies more than qualify him for my personal #1 comedian.
By far best British comedian very very funny & extremely intelligent, the perfect mix
You're seriously going to tell me that all of these guys are funnier than David Mitchell. You guys are the real comedians
Greatest comedian in the UK without a doubt. Peep Show is a masterclass of sitcoms and he can make even the most drab panel show entertaining.
The Contenders
11
Dara O'Briain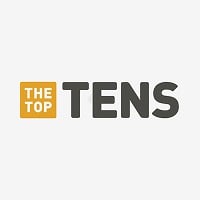 Absolutely amazing comedian but he's not british, he's Irish, get it right please
Amazing improviser and a very good comedian. Unlike some, he really knows his stuff. He doesn't slag off an audience but integrates it inside his act. A true Comedian.
Dara is the best comedian in terms of audience interaction. A thing which many comedians find hard to do.
Warm, intelligent with a pronounced sense of whimsy. You can almost see the story unfold in his brain and you connect with the expressions which reflect the obvious pleasure he himself is getting from the telling.
12
Ed Byrne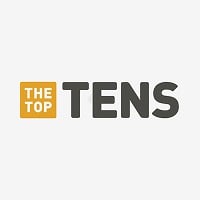 Saw him live at the Edinburgh Festival. Just everything about him oozes pure comedic value. Not the most known comedian out there, but he's better than a large portion of top rated comedians. He's just a natural comedian. Born to do it!
Ed Byrne doesn't rely on shock and controversy, nor does he pull up a comedy persona, he's just funny. You can see his Alanis Morissette skit as proof.
Was funny, now boring.
Another Irish comedian
13
Milton Jones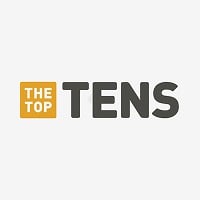 Milton Hywel Jones is a Welsh comedian. His style of humour is based on one-liners involving puns delivered in a deadpan and slightly neurotic style.
There's something about Milton Jones, something I can't quite put my finger on, that always makes my head explode with laughter! Just listen to him for two minutes and you'll never forget any of it! - PositronWildhawk
He's mad and funny. On mock the week it is funny that some of the other comedians here don't always appear to find him funny, but the audience tells the true story. Needs to also open a shirt shop
Fluffyollie
His act doesn't really change. The stupid look is only funny for a short time.
Best at one liners there has ever been.
14
Lee Mack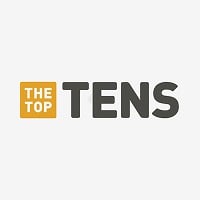 Lee Gordon McKillop, known as Lee Mack, is an English stand-up comedian and actor best known for writing the sitcom Not Going Out and starring in it as the main character, also called Lee.
Funny as hell. Can't wait to see the next series of not going out and his next tour!
I'm so glad Lee is on here he is definitely one of the best comedians ever but I feel he is underrated.
You just have to watch not going out, would I lie to you or his tour DVDs to see he is on of the funniest men in comedy!
One of the best and my favourite, quick and clever retorts on Would I lie to You
He's one of the best comedians out there! Absolutely hilarious!
15
Jack Whitehall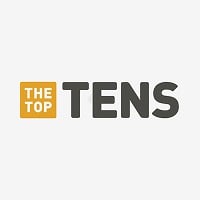 Jack Peter Benedict Whitehall is an English comedian, television presenter, actor and writer. He is best known for his stand up comedy, and for starring as JP in the TV series Fresh Meat.
Considering the fact he doesn't even write his own stand up and any sitcoms are wrote for him, he really doesn't deserve any credit at all. - daisyypx
If you haven't heard him tell about his bathroom experience in a restaurant in a foreign country, then you must YouTube it. He tells it on the Graham Norton Show. I laughed until I had tears running down my face! But I also truly find everything he says funny. His stand up, hilarious! But he's just one of those ACTUAL funny people. He can just pop stuff off in the moment. He truly has a gift!
He is Brilliant in his sitcoms, I just can't stop laughing at them!
Jack Whitehall is one comedian who is certainly not overrated! He is a cracking comedian and has me laughing all of the time! Really love him in Bad Education and A League of Their Own!
16
Lee Evans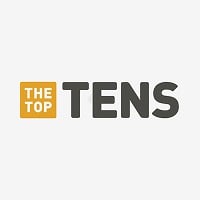 Lee John Martin Evans is a retired English stand-up comedian, actor, musician and writer from Avonmouth, England. He is a director of Little Mo Films, which he had co-directed with the late Addison Cresswell, who was also his agent prior to Cresswell's death in December 2013.
He makes my head hurt, my stomach ache and my jaw dislocated. It's a bit like being in a funny punch-up. - Britgirl
Simply the best comedian I have ever watched. Unlike other comedians, the show is consistent all the way through and my body was aching from laughter!
Deserves the number 1. Has always been a stand up and always will, not a sell out like Mcintyre or Peter Kay. This guy is the king of stand up comedy, just look at the arenas he has sold out. He is also a real nice guy but most importantly he makes me laugh and makes me laugh the hardest. The greatest stand up of all time.
Number 12? That in itself is a joke! Lee should be riding high at the top of this list. He is the most brilliant comedian and his sublime physicality makes me weep with laughter. Such a talented man and he has heaps of charm to boot. Unlike many other comedians/stand-ups he doesn't grate or irritate, or ever look smug and self-satisfied. He's just up there having fun and working damn bloody hard to entertain the hoardes who come along to see him. I'll never tire of watching him. Love ya, Lee! My #1 for sure.
17
Miranda Hart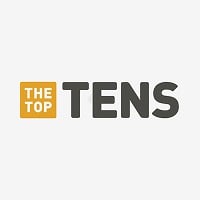 Miranda Katherine Hart Dyke, known professionally as Miranda Hart or sometimes referred to mononymously as Miranda, is an English actress and comedian.
Just recently discovered Miranda Hart on PBS - Love her show - She is adorable! She is awkward, very tall and decidely clumsy but you can't help but rally for her! I want her as Number One. I have also seen the actual Miranda on interviews and she comes across as a nice person. I like that about her. Some comedians are very manic! She is elegant!
I sometimes watched her until she got cancelled, but my friend does still! He shouts over to my table at lunch while I'm eating a plum, 'DON'T EAT THEM THEY'RE PROFESSOR PLUMS! ' And it has me in tears of laughter.
Fantastic and original, I love her sitcom, such fun!
Funniest women here (this is proved by how she is the only female in the top ten) and she always makes one laugh. Love.
18
Peter Kay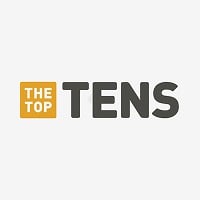 Peter John Kay is an English comedian and actor. His 2010-11 stand-up comedy tour was officially inaugurated into the Guinness World Records as the most successful of all time, playing to over 1.2 million people.
How is he this low in the list, people don't know proper comedy any more, I mean Lee Mack, jack Whitehall and Michael McIntyre are alright but they're not laugh out loud. Peter kay is the most intelligent relatable comedian in history
How can Peter Kay be 17th? He has re written stand up never mind his work on Phoenix nights, max and paddy and car share. We should be knocking the 7 off 17th in my opinion.
I am visiting London from Australia and my friend had taped a show of Peter Kay, which we watched one evening. I have never laughed so much in all my life, and I am 54, with a great sense of humour. Absolutely a wonderful evening. I have become his biggest fan. I'm telling everyone to check him out. Thanks Peter, you make the world a better place.
Peter Kay reminds me of Robb Wilton and those other older Comedians of the thirties and forties. Simply Sublime! Graham Cash Perth West Australia

19
Bill Bailey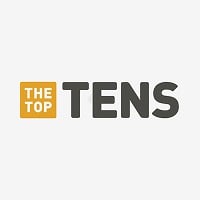 Mark Robert Bailey better known as Bill Bailey, is an English comedian, musician, singer, actor, TV and radio presenter and author. Bailey is well known for his role in Black Books and for his appearances on Never Mind the Buzzcocks, Have I Got News for You and QI, as well as his extensive stand-up ...read more.
A veteran who has earned the rightful position of funniest, cleverest and nicest man in comedy. Asked my son who he would like to live with if he didn't live with me - his answer: Bill Bailey.
"Part Troll" is undoubtedly the best stand-up show I have ever seen. It is not a random mix of funny bits. The pace, intelligence and variety of humour is incredible, coupled with some amazing songs. His later stuff can't quite match it, but Bill is still a genius.
Not sure he is my absolute favourite comedian, but then I'm not sure I have one. He needs to be higher though.
Live at Hammersmith was 90 minutes of class
20
Stephen Fry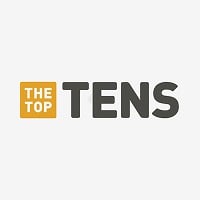 Stephen John Fry is an English comedian, actor, writer, presenter and activist. After a troubled childhood and adolescence, during which he was expelled from two schools and spent three months in prison for credit card fraud, Fry secured a place at Queens' College, Cambridge, where he studied English ...read more.
Far and away the most intelligent. Maybe people are still biased because of his sexual preferences which is bloody silly in these times.
I love David Mitchell, Bill Bailey, Eddie Izzard and Jimmy Carr but there can only be one which I choose. It has to be Stephen.
Stephen Fry is brilliant! I can't believe he is not in the top 10. Such a wise and funny man.
Proves that culture does not preclude wit
21
Peter Sellers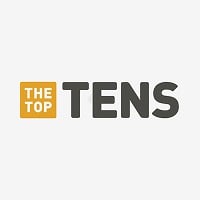 22
Josh Widdicombe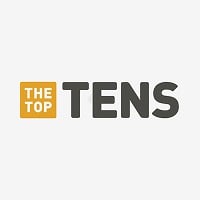 Joshua Michael "Josh" Widdicombe is an English comedian and radio and television presenter, best known for his appearances on The Last Leg, Fighting Talk, Insert Name Here and his BBC Three sitcom Josh.
Most over rated so called comedian ever. I have seriously tried to give him the benefit of the doubt but nothing he says can be considered funny. Not a very confident chap who knows his material is mediocre. If you have a qualification try using it and find a job worthy of it because comedy is not your best option.
So funny and underrated! The best comedian working now by a mile. He makes me laugh every single time.
Great to see such a funny young guy coming up in comedy. Like Russell howard
He's just so pan and the guy is a genius
23
Rik Mayall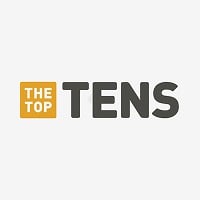 My hero. VERY, VERY funny. Original. The Young Ones and Bottom... Genius! I suffer from depression, just thinking about him make me either chuckle or wet myself depending on my state of mind. You are missed.
The Young Ones was genius and Bottom was legendary. Rik deserves to be higher
24
Rhod Gilbert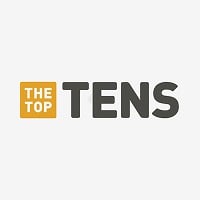 Rhodri "Rhod" Paul Gilbert is a Welsh comedian who was nominated in 2005 for the Perrier Best Newcomer Award.
Rhod Gilbert is fantastic. I went to see him on tour and I laughed continuously helplessly joyously from beginning to end. It was a fantastic night. He is the best his stuff on you tube is hilarious too. He doesn't rely on swearing like some to get a laugh. He is just great! Britain's best comedian definitely!
This man is one of Britain's funniest comedians and I am utterly surprised at his low place on this list. All of his sketches have me on the floor trying to breathe, and he is always consistent. Totally deserves to be above the "funniest" comedian Russel Howard.
Rhod is highly intelligent he is very fast in his humour yes I was gasping for breath because I was laughing so hard. He should be at the top of this list, miles better than Russell Howard. Rhod needs more T.V. coverage of his stand up.
Watch the man with the flaming batten berg tattoo and you'll see why he deserves to be number one. Love his rants, an inspiration for me to manage my anger.
25
Tommy Cooper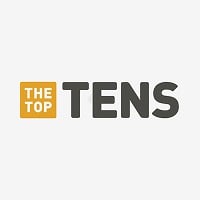 I don't know why Tommy Cooper isn't in the top ten! He is so funny and it is good to see a comedian that doesn't always swear or use crude humour all of the time. The tricks he did were very smart and funny. Just like that
Tommy Cooper should be in top ten at least. The man was hilarious and I totally agree with the comment about how bland today's comedy must be, no1 I can think of has the comic timing Tommy Cooper had.
Even when he said nothing he was hilarious. The master of timing. A true comic genius. Watch his handkerchief with dots sketch to put a smile on your face. Immense.
Totally underrated as a comedian and a genius magician, just like that...
26
Eddie Izzard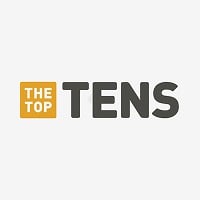 There's no single object or subject in the world, which Eddie couldn't make funny for all of us. His insight of everything, his curiosity are the most incredible parts of his deep and thoughtful jokes. Even for me, a guy from Russia
His comedy is so funny and yet sophisticated. (Which is probably why not as many people know about him because you actually need a well rounded education to understand him. However it makes his act even better and funnier if you get the smaller jokes) his observational comedy is brilliant. You can't stop laughing once he starts.
if all the 2012 end of the world is true, I would want to be in a club, watching Eddie Izzard as the last thing I do. Very clever, very funny always fantastical to watch!
Let the other comedians eat cake in womens night apparel and talk about army service, I haven't hurt from laughing so much since 'holy grail' was released
27
Graham Chapman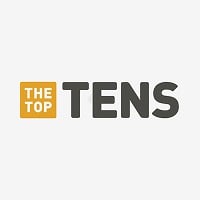 Graham Arthur Chapman was an English comedian, writer, actor, and one of the six members of the surreal comedy group Monty Python.
It might just be that Jesus Christ missed out on something here. Christianity might have caught on a little more if there had been a few funny sketches in the Bible. But Graham was, and is the World's funniest Messiah. And I should know. I've followed a few! (Not much of a willy though)
He was great. A plea for sanity from the reverend Arthur Pews, up the cream bun and jam. Throat wobbler mangrove and fly to the moon. Oh and I like a joke as much as anybody else, apart from my wife and some of my friends...etc.
28
Nick Frost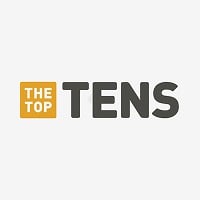 Doh! Nick frost is an actor
He's not funny
29
Simon Pegg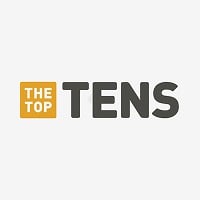 Simon John Pegg is an English actor, comedian, screenwriter, and producer. Pegg came to public prominence in Britain as the co-creator of the Channel 4 sitcom Spaced, directed by Edgar Wright.
Spaced one of the funniest, and original comedy shows ever made. And Nick Frost is an excellent co-pilot laugh out loud.
Best comedian alive! Funny bloke, great accent and so ' nerdy! Love all his stuff.
Hot Fuzz, Shaun of the Dead, Paul, Spaced, Big Train, etc. Simon Pegg is one of my favorite comedians ever! Him and Nock Frost are the dynamic duo!
So funny. Great writer and one half of possibly the greatest comedy duos of now
30
Harry Enfield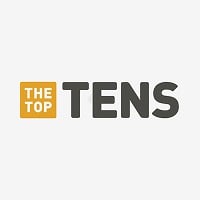 Your top 5 are a piss poor selection you need bill bailey ricky Gervais Harry Enfield Sean Locke and not lee mack or lee Evans because all they do is observe shout and dance like a rabid monkey
He is in my top 5 comedians of all time brilliant
funny
Genius.
31
Ross Noble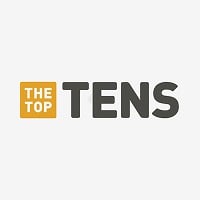 Comes up with the craziest things when he's preforming, makes everybody laugh and incorporates the audience in his comedy.
If Ross is on a roll he can't be beaten for creating comedy on the fly, and surreal with it
Crazy man, full of life, can't wait until November to go and witness his antics
Free range Comedy no script just wings it funniest man ever
32
Harry Hill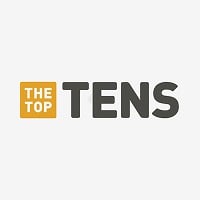 Harry Hill is an English comedian, author and television presenter best known for narrating You've Been Framed!
He is better as a presenter - gemcloben
I love T.V. Burp! and that is why he should be number 1 on the list bring it back ITV and they should stop making rubbish programs like I'm a celebrity, although if they don't get rid of it then Harry Hill can make some great jokes about it. In conclusion Harry Hill is the funniest man alive and he is trained in the medical profession.
33
Eric Morecambe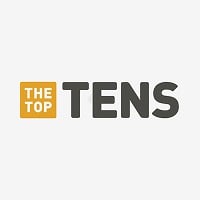 John Eric Bartholomew, known by his stage name Eric Morecambe, was an English comedian who together with Ernie Wise formed the award-winning double act Morecambe and Wise.
A genuine one off funny man. Just a look to camera could make you laugh. A natural comedian second to none.
Too funny, too quick, too good!
The two of them just impeccable in how they present their wonderful show
Just naturally funny; an effortless foolish genius.
34
Tim Vine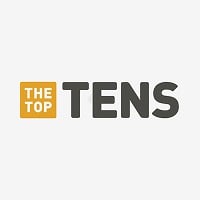 Timothy Mark "Tim" Vine is an English writer, actor, comedian and presenter, known for his role on the BBC series Not Going Out until his departure in 2012. He has released a number of DVDs of his stand-up comedy and has written several joke books.
One line wizard machine with impeccable timing
'Albino, can't say fairer than that'

Say no more..
Love his witty puns
Best punster ever!
35
Michael Palin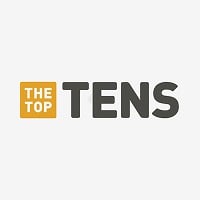 Michael Palin is the best comedic actor of this century! Come on people, he's not just great at acting and generously funny; he's also extremely good looking, haha! His range of characters he's able to play, is amazing. And he did the best sketches in Monty Python, in my opinion. Michael Palin all the way!
As the most versatile member of Monty Python, Michael Palin wrote smart material, was incredibly good-looking, even in a dress, and could reach an impossibly high falsetto pitch without any warning. He is an all around gem.
The best Python...
Kind of surprised to see the top ten 'pythonless' :(
It's always hard for me to choose between comedians; Michael Palin, Graham Chapman, Hugh Laurie or Rowan Atkinson... But when it comes down to it, Michael Palin's writing and humour gets me every time.
36 Chris Morris
37
Hugh Laurie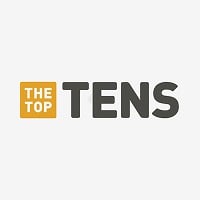 James Hugh Calum Laurie, is an English actor, writer, director, musician, singer, comedian, and author.
Laurie was epic in a bir of fry and laurie and blackadder and saturday live. he's absolutely brilliant. I'm surprised he's so low. stephen fry would never have been fry if he had never met hugh laurie.
38
Terry Jones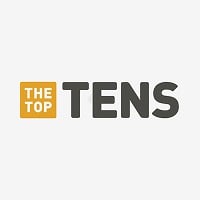 Terence Graham Parry Jones was a Welsh actor, writer, comedian, screenwriter and film director. He was a member of the Monty Python comedy troupe.
39
Benny Hill
His "rubber balloons" song alone
Kenny Everett was funnier at the time...
One of the few British actors I enjoyed watching
A best of his time!
40
Karl Pilkington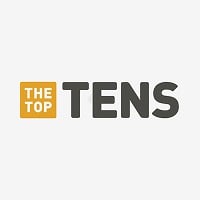 Funniest comedy ever when with Ricky Gervais and Stephen Merchant
Brilliant.. Such a normal level headed person but still so weird! :L
So underrated. most celebs just want fame, in his case, fame wanted him - gemcloben
How can this legend not be near the top.
41
Frank Skinner
A lot of the guys on the list are gimmicky (shaky head McIntyre and manic lee Evans for example) but frank is so intelligent with his comedy that his written work can be as funny as if he was in the room with you. Check out his first autobiography. So well written that I cried laughing, reading the same passage about his driving test five times over. He is a total genius and doesn't rely on putting others down (take a bow Gervais) or being over the top offensive (Boyle).
Discovered him online doing an interview with Eric Clapton. I liked his style and checked out his stand-up work, which is brilliant! One of the best!
Sorry, why the hell isn't he up higher? Love him, he knows how to make someone laugh and feel good.
Filth & footy. Funny
42
Jon Richardson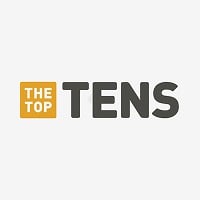 Jon Joel Richardson is an English comedian. He is known for his appearances on 8 Out of 10 Cats and 8 Out of 10 Cats Does Countdown and his work as co-host with Russell Howard on BBC 6 Music.
His viewpoint of life is extremely interesting to the average person. Definitely watch him at the Hammersmith Apollo on YouTube.
This guy should be in the top 10! He's SO funny and relatable! Not to mention absolutely gorgeous and adorable! Amazing writer as well, I recommend his book.
One of the best comedians around. So funny! His book is amazing and his gigs are hilarious. Should definitely be in the top 10 at least.
He is hilarious, and I've just finished his book!
43
Stewart Lee
I fully expected to see Stewart Lee in the top 3 and in my opinion he would be number 1. I'm not a liberally minded individual and certainly don't share his political ideals but this is not a popularity contest and based purely on his intelligent content, his impeccable delivery and diverse content subjects he is the only stand out performer currently worthy of the title. Laugh out loud funny at times and incredibly hard working. By his own admission he's not mainstream but then who wants mainstream. If you haven't seen Stuart Lees Braveheart routine in Glasgow I highly recommend you spending the best 10 minutes of comedy you will probably ever see.
For those people who "don't get him", or "find him tedious", you're wrong, up your comedy game, go and watch more live comedy and appreciate what true genius sounds like. Many comedians on this list have teams of writers; many comedians on this list "ironically" ridicule the handicapped or "ironically" make offensive jokes about women or any other over worked stereotypical cliche. Stewart Lee is a unique entity in a world of prepackaged, marketing executive wet dream, O2 arena filling bile. Being able to write material without resorting to the lowest common denominator is why he deserves to be number 1 on this list.
His comedy is utterly unique and understandably 'Marmite' in the way it divides audiences. Some people find it tedious, left-wing, unfathomable rubbish, whilst people like me think he's a genius. His jokes are almost always slow-burners, and often feel meandering or dragged out to the nth degree. But somehow he still manages to make them both insightful and more importantly hilarious! Watch 'Stewart Lee's Comedy Vehicle' to appreciate him in his element.
Genius, he pulls apart comedy, analyses it with the audience and puts it back together and it just works. Like a good album, you need to put in a bit of mental effort and focus to get the most out it but that makes it much more satisfying in the long term and the memories of his best moments last with you. If you want slapstick go somewhere else.
44
John Oliver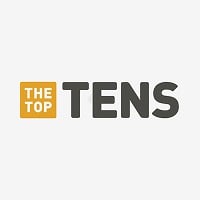 John William Oliver is an English comedian, writer, producer, political commentator, actor, and television host. Oliver started his career as a stand-up comedian, both in the United Kingdom and United States.
British comedians are usually dry and boring, but he is hilarious. - Joshuaisdotdotdot
50?! You people have no taste.
Hilarious
45
Alexander Armstrong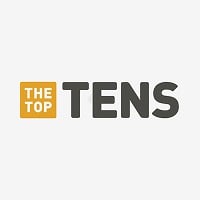 Alexander Henry Fenwick Armstrong is an English comedian, actor, television presenter and bass baritone singer, best known as one half of the comedy duo Armstrong and Miller and as host of the BBC TV game show Pointless.
His great talent is wasted on panel shows.
46
Ronnie Corbett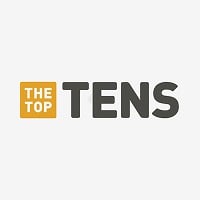 Ronald Balfour "Ronnie" Corbett was a Scottish stand-up comedian, actor, writer and broadcaster, best known for his long association with Ronnie Barker in the BBC television comedy sketch show The Two Ronnies.
Never been able to laugh at this little man ronnie barker made him a house hold name
Very funny man fantastic in his chair wonderful man
Maybe better than the other one
47
Eric Idle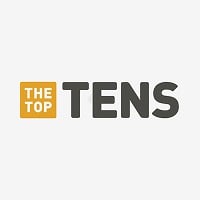 Eric Idle is an English comedian, actor, voice actor, author, singer-songwriter, musician, writer and comedic composer.
My favorite python. I don't really know why, but he just has a direct line to my funnybone.
48
David Walliams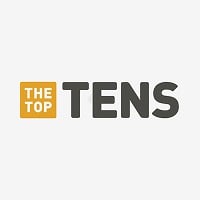 David Edward Williams, known as David Walliams, is an English comedian, actor, author, television personality and activist, known for his partnership with Matt Lucas on the BBC One sketch shows Little Britain, Rock Profile and Come Fly with Me.
I just love his style, he is just a funny guy without jokes or gags, I think he would be great doing stand up.
He's SUPERB in "Little Britain" plus he's a children's author.
He deserves to be #1!
Why so low! David Walliams is hilarious😀
49
Hugh Dennis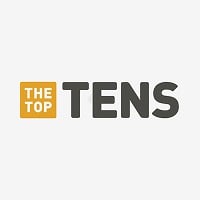 Peter Hugh Dennis is an English comedian, actor, writer, impressionist and voice-over artist, best known for being one half of Punt and Dennis with comedy partner Steve Punt, and playing Pete Brockman, the father in the BBC One sitcom Outnumbered.
he's really funny and clever. I especially like him in outnumbered and mock the week. he's actually hilarious!
You saw the Tooth Fairy telling another fairy how to be a Tooth Fairy? You're very lucky to see that second fairy, that would be a fairy on work experience. You're very lucky to see that because usually they'd just be doing the photocopying or something.
Why he is not higher up on this list I do not understand. He is easily the funniest guy on mock the week!
There are some of these funnier than him, but he deserves to be higher, what a legend
50
Alan Carr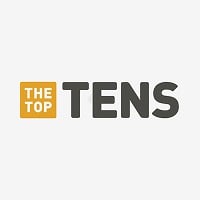 His jokes are funny. He's hilarious
Amazing overly camp and overly FUNNY love alan car he should be in top 10!
He's the best presenter - gemcloben
Little prick.
PSearch List