Top 10 Fictional Characters We All Had a Crush on at Some Point
There are some fictional characters that are so hot that everyone had a crush on them at some point in their life. Here are fictional characters we all had a crush on when we were younger.

The Top Ten

1 Jessica Rabbit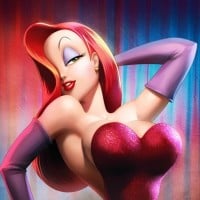 Jessica Rabbit is a fictional character in Who Censored Roger Rabbit? and its loose film adaptation, Who Framed Roger Rabbit.
Lots of people, including myself, had a crush for Jessica Rabbit. Who would resist her beauty given that she's drawn that way? Nice list, Ava.
Don't tell me she isn't hot. I mean look at her. LOOK AT HER. She's absolutely beautiful. You can't deny that you had a crush on her at some point.
2
Rosalina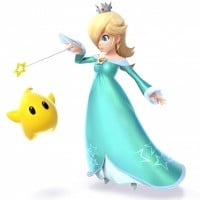 Rosalina, known as Rosetta in Japan, is a major character in the Mario Franchise created by Nintendo. She first appeared in the 2007 Mario Game, Super Mario Galaxy for the Nintendo Wii and later returned for the game's sequel in 2010. Since then, she has been featured in many main-series Mario Games and many spinoffs. She has appeared as a playable character in Super Mario 3D World for the Nintendo Wii U in 2013 and is a playable character in the Mario Kart series and Mario Party series. She also has come into Super Smash Bros. for Wii U/3DS as a part of the large character roster.
Same with Mommy Jessica, you can't say she is ugly. I mean, She is stunning and gorgeous, and this is coming from a straight person. If she were a real person, she (and Jessica Rabbit) would be getting all the boys (and girls, unless you're straight)
3
Wonder Woman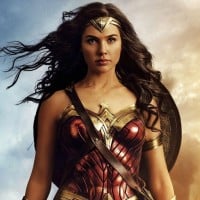 Wonder Woman is a fictional superhero created by William Moulton Marston and Harry G. Peter, appearing in American comic books published by DC Comics. The character is a founding member of the Justice League, a goddess, and Ambassador-at-Large of the Amazon people. In her homeland, the island nation of Themyscira, her official title is Princess Diana of Themyscira, Daughter of Hippolyta. When blending into the society outside of her homeland, she adopts her civilian identity Diana Prince. The character is also referred to by such epithets as the "Amazing Amazon", the "Spirit of Truth", "Themyscira's Champion", the "God-Killer", and the "Goddess of Love and War". In the DC Cinematic Universe, ...read more.
Another woman because there's a lot of hot women in pop culture. Oh yeah, with that wavy, luscious hair, and her clothing which I don't know how she can fight in such armor all the time. I know I said I was straight, but Wonder Woman? YES PLEASE!
4
Edward Cullen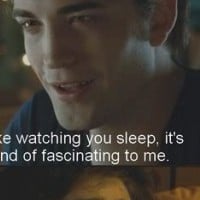 Edward Cullen is a fictional character in Stephenie Meyer's Twilight series. He is featured in the books Twilight, New Moon, Eclipse and Breaking Dawn, and their corresponding film adaptations, and the as yet unfinished novel Midnight Sun—a re-telling of the events of Twilight from Edward's perspective.
Finally, another boy. Anyway, when Twilight came out, Robert Pattinson took away all of the girls' hearts with his…hotness(I'm sorry about that). This hot, but creepy vampire will make you fall for him immediately.
5
Troy Bolton
Of course, another for the girls (and boys maybe). I mean with those eyes and his singing voice, all the girls couldn't get enough of Troy. He captured the hearts of all girls of all ages. I don't blame them.
6
Ken Carson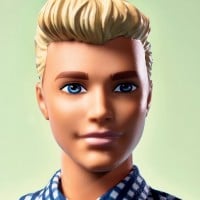 Ah, Ken. He sure did take all of our 7 year old hearts. Oh how we all wanted to be like Barbie. So we could be with Ken, of course. Now Ken in the Barbie Girl music video was different. He literally looked like a ped-.
7
Sans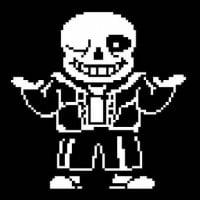 Sans or Sans the Skeleton is a character in the 2015 RPG Undertale created by Toby Fox. He is a lazy, pun-loving skeleton who is a supporting protagonist in the "pacifist" and "neutral" routes of Undertale, and a heroic antagonist/final boss of the "genocide" route. He is known for his incredibly difficult boss fight, bad puns, and the phrases "geeetttt dunked on!!!" and "you're gonna have a bad time." He is also named after the font "comic sans." Known for also being Ness from the Mother series. (known as Earthbound in Western territories.)
8
Princess Leia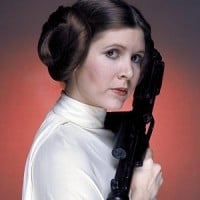 Princess Leia Organa, later known as General Leia Organa, is a fictional character in the Star Wars franchise, portrayed in films by Carrie Fisher.
I'm really starting to question my sexuality now. ANYWAYS, Princess Leia was absolutely stunning. No wonder her own brother fell in love with her( I know he didn't know she was his sister, but whatever). She took everyone's heart with her beauty.
9
Jasmine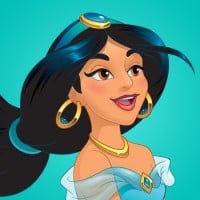 She is a fictional character who appears in Walt Disney Animation Studios' 31st animated feature film Aladdin (1992).
Jasmine is one of (if not the #1) the hottest Disney princesses ever. I don't know if I'm even straight anymore. She took us to a whole new world (heh, disney pun). I mean Aladdin was lucky to get such a gorgeous princess like Jasmine. No princess will ever be as hot as Jasmine(in my opinion).
10
Star-Lord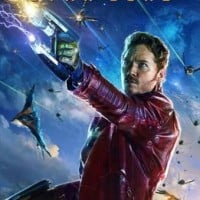 Star-Lord is a fictional superhero appearing in American comic books published by Marvel Comics. The character, created by Steve Englehart and Steve Gan, first appeared in Marvel Preview #4. Chris Pratt portrays the character in the Marvel Cinematic Universe beginning with the 2014 live action film Guardians of the Galaxy, Guardians of the Galaxy Vol. 2 and Avengers: Infinity War. He will also reprise the role in the fourth Avengers film. Wyatt Oleff portrays a young Peter Quill in the first two Guardians of the Galaxy films.
The Contenders
11
Cedric Diggory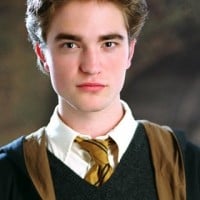 12 Tom Riddle
13
Batman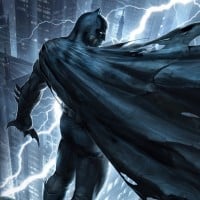 Batman aka Bruce Wayne is a fictional superhero appearing in American comic books published by DC Comics. The character was created by artist Bob Kane and writer Bill Finger, and first appeared in Detective Comics #27. In film, he has been portrayed by Lewis Wilson, Robert Lowery, Adam West, Michael Keaton, Val Kilmer, George Clooney, Christian Bale and Ben Affleck. He has been voiced by a variety of voice actors, including Olan Soule, Kevin Conroy, Rino Romano, Diedrich Bader, and Jason O'Mara.
14
Elsa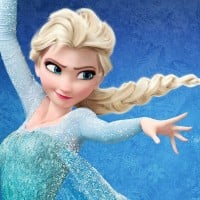 Queen Elsa of Arendelle is a fictional character who appears in Walt Disney Animation Studios' 53rd animated film Frozen.
15
The Stig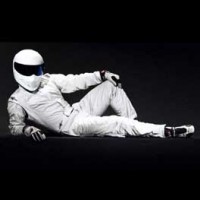 The Stig is a character on the British motoring television show Top Gear. The Stig's primary role is setting lap times for cars tested on the show, as well as instructing celebrity guests, off-camera, for the show's "Star in a Reasonably Priced Car" segment.
Number 1 obviously.
16
Tony Stark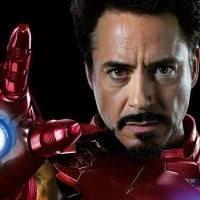 17
Jeannie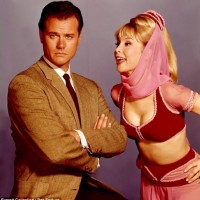 18
Rose Quartz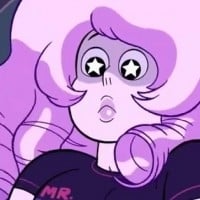 19
Simba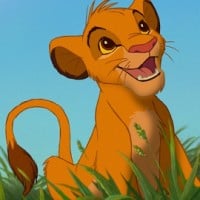 Simba is a fictional character who appears in Disney's The Lion King franchise. Introduced in Walt Disney Animation's 32nd animated feature film The Lion King (1994), the character subsequently appears in its sequels The Lion King II: Simba's Pride (1998) and The Lion King 1½ (2004).
20
Katniss Everdeen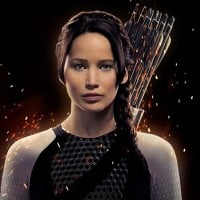 Katniss Everdeen is a fictional character and the protagonist of The Hunger Games trilogy by Suzanne Collins. She is portrayed by Jennifer Lawrence in the film adaptation franchise.
21
Izuku Midoriya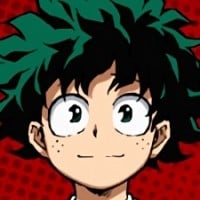 Izuku "Deku" Midoriya is a fictional character and the protagonist of My Hero Academia, a manga series written by Kohei Horikoshi.
22
Thor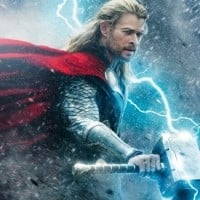 Thor Odinson is a fictional superhero appearing in the American comic books published by Marvel Comics. The character, based on the Norse mythological deity of the same name, is the Asgardian god of thunder and possesses the enchanted hammer Mjolnir, which grants him the ability of flight and weather manipulation amongst his other superhuman attributes. He has been portrayed by Eric Allan Kramer in the TV film, The Incredible Hulk Returns and Chris Hemsworth in the Marvel Cinematic Universe.
23
Spider-Man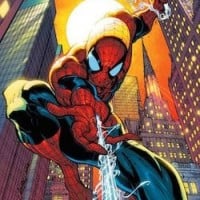 Spider-Man is a fictional superhero appearing in American comic books published by Marvel Comics existing in its shared universe. The character was created by writer-editor Stan Lee and writer-artist Steve Ditko, and first appeared in the anthology comic book Amazing Fantasy #15 (August 1962) in the Silver Age of Comic Books. In films, Spider-Man has been portrayed by actors Tobey Maguire (2002–2007), Andrew Garfield (2012–2014) and Tom Holland (2016–present), who has portrayed the character in the Marvel Cinematic Universe since 2016.
24
Carol Danvers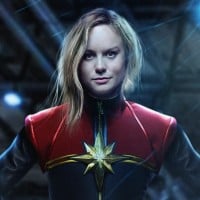 Carol Susan Jane Danvers, or Captain Marvel, is a fictional superhero appearing in American comic books published by Marvel Comics. She is portrayed by Brie Larson in the movies Captain Marvel and Avengers: Endgame. Created by writer Roy Thomas and artist Gene Colan, Danvers first appeared as an officer in the United States Air Force and a colleague of the Kree superhero Mar-Vell in Marvel Super-Heroes #13 (March 1968) and later became the first incarnation of Ms. Marvel in Ms. Marvel #1 (cover-dated Jan. 1977) after her DNA was fused with Mar-Vell's during an explosion, giving her superhuman powers.
25
T'Challa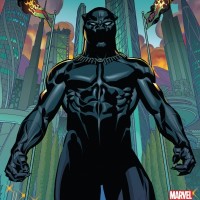 PSearch List