Top 10 Most Disappointing Albums of 2018
MasonOcker
The Top Ten
1
Culture II - Migos
I mean, it's Migos. Were you really expecting it to be any good? - DaWyteNight
I had high hopes for this album. I liked the 1st Culture album because of its great and unique flow and production. This album felt overloaded and a little rushed. 5/10 - AlphaQ
2
Ta13oo - Denzel Curry
I'm kinda sad to see this so high on this list; I thought it was great - MasonOcker
I was so disappointed in Denzel. This guy has so much talent but he wastes it all on his trash music.
Was really disappointed in Denzel. But then again, that's my fault for having high expectations.
If you're a fan of Denzel, you'll probably love this. If not, this probably won't convert you into one. - DaWyteNight
3
The Dime Trap - T.I.
A few good songs here and there but pretty disappointing as a whole. T.I. sounds weird and out of place on most of the songs, and it sounds like he's trying to sound ghetto/dumb on purpose, and he used to be one of the most well-spoken rappers out there. I guess this is what happens when you hang around Young Thug. I honestly don't think T.I. will ever be as good as he once was again but like a fool I'll probably get excited upon the release of his next album, only to be disappointed again. Even if some of the songs are good, it just doesn't sound like T.I. at all. In fact, the "T.I." on this album sounds more similar to a bad ripoff of Young Jeezy than his actual self. Laugh At 'Em went hard though, that was one of the only songs where the old T.I. shined through. - DaWyteNight
4
Eazy Call - Eric Bellinger
This album was all over the place, only 2-3 good songs the rest was all a bunch of bad beats, vocals and lyrics. - DaWyteNight
5
Quavo Huncho - Quavo

Even though he's the worst Migo, I can tolerate Quavo quite a bit. He occasionally shows some personality and stuff. But he cannot function without the Migos.
~ AlphaQ
6
Mania - Fall Out Boy

Not a huge Fall Out Boy fan but even this album was a let down - DarkBoi-X
I didn't even expect these morons to be good. This is still a letdown. - AlphaQ
7
Beerbongs & Bentleys - Post Malone

This actually isn't bad. - AlphaQ
8
America - Thirty Seconds to Mars

This is more worthy of number one...
9
Ember - Breaking Benjamin

10
Camila - Camila Cabello

The Contenders
11
Sweetener - Ariana Grande

Long wait after her masterpiece Dangerous Woman (2015 album). And...this is what we got. So dissapointing. Pharell should get out from this album because he made some tracks sounds weird but not in a good way. Raindrops is really good intro...but then followed by 2nd track blazed? Such a downhill. Honestly, I like when she use atmospheric/airy feels on many tracks off this album. But, some of them aren't executed well. If I can choose what should I delete from sweetener, I choose; blazed,tlic,sweetener,borderline,goofnight n go.
12
Lm5 - Little Mix

13
Day69 - 6ix9ine

Did Any Of Us Even Expect This Clown To Be Good? Nah - AlphaQ
None of his songs are good - Crystalsnow
DID ANYONE EVEN EXPECT HIM TO BE GOOD?!
14
Icarus Falls - Zayn

Zayn needed to come harder than this - DaWyteNight
15
? - XXXTentacion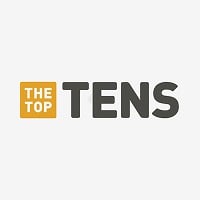 I would actually say it is better than 17 - DarkBoi-X
16
Man of the Woods - Justin Timberlake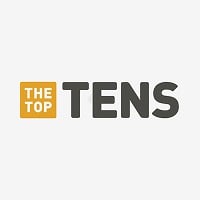 I kinda liked this - oneshot
This was a big let-down. It pretty much sucked. - AlphaQ
17 The Sunset Tapes: A Cool Tape Story - Jaden Smith
18
Skins - Xxxtentacion

*yawns in ching chong* - oneshot
They made this album super short and yeah, boring too. I can't really blame XXX for this though. - AlphaQ
19
L.O.D. - Desiigner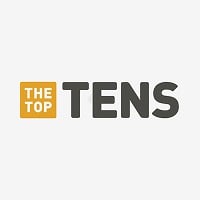 I mean, were you really expecting anything good from the guy who talks and acts like a brain damaged gorilla? - DaWyteNight
Yeah, I thought it would be good turned out decent at best. Not that disappointing but not as good as I thought. - AlphaQ
20
Ye - Kanye West

21
Life's a Trip - Trippie Redd

22
Amerikkkant - Ministry

23
Jack White - Boarding House Reach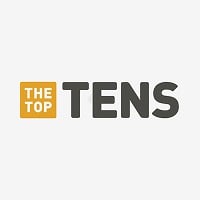 24
Shawn Mendes - Shawn Mendes

This actually wasnt so bad. - AlphaQ
25
Post-Apocalypto - Tenacious D

26
Nafri Trap Ep, Volume 1 - Kollegah & Farid Bang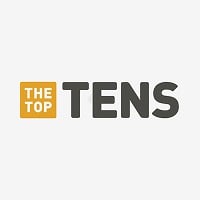 27
Kamikaze - Eminem

It was okay, at least better than the trash that was Revival, but in what universe is this just as good as The Slim Shady LP? - Pato_cargo
28
Role Model - Young Dolph

29
Tha Carter V - Lil Wayne

30
The Last Rocket - Takeoff

BAdd New Item
Related Lists

Top 10 Most Disappointing Rock and Metal Albums of 2018

Most Disappointing WWE Superstars in 2018

Top 10 Most Disappointing Movies of 2018

Most Disappointing E3 2018 Conferences

Top 10 Predicted Most Disappointing Video Games of 2018
List StatsUpdated 2 Jun 2019
30 listings
1 year, 186 days old

Top Remixes (4)

1. Quavo Huncho - Quavo
2. The Sunset Tapes: A Cool Tape Story - Jaden Smith
3. Culture II - Migos

AlphaQ

1. The Dime Trap - T.I.
2. Ta13oo - Denzel Curry
3. Eazy Call - Eric Bellinger

DaWyteNight
View All 4
Error Reporting
See a factual error in these listings? Report it
here
.