Best Female Fronted Japanese Rock Bands
gabrieletr
The Top Ten
1
BABYMETAL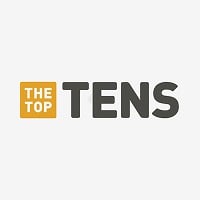 Babymetal is a Japanese metal idol band. Their line-up consists of Suzuka Nakamoto as "Su-metal", Yui Mizuno as "Yuimetal", and Moa Kikuchi as "Moametal".
They are the best live concert now! They concert is full of energy with the crowd really into it!
LOVE LOVE LOVE Babymetal! I seriously need to find a concert to go to.
They are something totally new and cool.
Not really rock but metal, like the name suggests.
V 11 Comments
2
Scandal
I love scandal. not a porno SCANDAL. but the band called/named "SCANDAL". come to Philippines please. I love you
Young Ladies played real instruments, they open my heart
Listening to scandal in 2010 till now. I love them
The best band ever
V 14 Comments
3
exist†trace
All what I can say about them is Awesome!
Jyou's voice is so unique
They were my first jrock girl band, actually one of the first bands I listened to in general. I love them more than SCANDAL and DESTROSE.
Not just my favourite J-rock band - they're my favourite band of any kind!
Their songs are exciting, uplifting and have strong melodic structure - always more than just one hook per song; they experiment with different styles; extremely high level of musicianship; each one is a definite character; and they don't feel they have to wiggle their bits to get noticed, they let their music speak for them. All round 11 out of 10!
V 2 Comments
4
Tokyo Jihen
I like sheena ringo, brilliant
Great band upbeat style
An charmant unique voice
5
Dazzle Vision
Best ever. Creative, beautiful, passionate, perfection. Should be number 1 by a margin.
Beautiful music and her voice lives inside of my heart.
She is a Legend
6 ALI PROJECT
7 Blood Stain Child
8 Melt Banana
9
Danger☆Gang
I love this band. I starte a band in LA called Borderline Delusion on soundcloud,FB, insta - borderlinedelusion
10
Stereopony
My favorite Japanese rock band. Their music is fantastic (Aside from a couple songs, but that's it), and the band members are so talented. I wish they were still around and performing in the US.
I love those that I have
I love their music, I love aimi voice
The Contenders
11
Aural Vampire
Exochika is a beautiful and so is her voice. The band is simply amazing.
12
Aldious
An all female band that plays power metal and the vocalist Re:No provides great vocal performance.
I like this band. They play cool music.
They are really good
Simply the best
13 Head Phones President
14 DecoLa Hopping
15
Yousei Teikoku
This band is really great!
I love the way that they're able to harmonize romantic classical, dark wave and Metal!
The best japanese band ever!
Great voice with good band for back up
Very underrated band
V 3 Comments
16 Shonen Knife
17 Puffy AmiYumi
18 RENS
19
Mary's Blood
Very talented band. Saki is an amazing guitar player.
The best.
20 Destrose
21 Story of Hope
22
Gacharic Spin
Full of energy and hardworking, these funny young women always stay themselves! Their drummer is the lead singer.
Each is extremely talented, so diverse and prolific. Not just their thrash stuff, even their synth pop, or their joke songs, all of it Rocks
23
Unlucky Morpheus
Unlucky Moprhies is a Meldoic Power Metal band that features members from other high profile bands. They have one of the best drummers in Japan Fumiya of Galneryus, an oustanding Neoclassical guitarist duo Shiren and Jinya who often duo solo at amazing speeds(Founder of many Doujin Touhou bands), a Solid grooving Bass player Ogawa (music school teacher and Charm Park member), a vital member Jill the Violinist who provides this band unique melodic style and lastly the Powerful Opera esque voice one will recognize as Fuki(DollBox, Fuki Commune, exLightBringer). Together they make a powerful team and continue to impress fans with innovative ideas such as reverse music sheets or 4 arm bass solos!
24 Polkadot Stingray
25
Doll$Box
This is one of the best bands I've ever heard. - TecaAbroad
Amazing talent in Doll$Boxx! Doll's Apartment is the best CD I ever bought.
26 GallowS
27
FLiP
Laila is one of the best song I ever heard in my life. Many song of Flip are based on great riffs (if you like led zeppelin) with Sachiko's rough voice and result is a beautiful mix... Love!
28
Cyntia
I think they are great, especially live. Awesome musicianship!
29
Bridear
You can't get much more metal than this.
Great
30
MergingMoon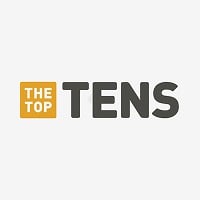 31 Torn
32 Foreground Eclipse
33 Kishidan Shu & the Akishin Rockets
34 I-Rabbits
35 Zone
36 Little by Little
37 Galmet
38 Salty Dog
39 The Winking Owl
40 Take Ambulance
41 Ancient Myth
42
Zaq
Last Proof is a good song. - Crysis
43 Ganglion
44 Chu's Day
45
Light Bringer
Upstream Children is one of their good song.
46 Magistina Saga
47 Moon Kana
48 Cross Vein
49 ASRA
50 Hysteric Lolita
PSearch List
Related Lists

Best Female Fronted Rock Bands

Top Ten Female Fronted Christian Rock Bands

Best Rock Albums by a Female Singer or by Female Fronted Bands

Best Female Fronted Metal Bands
List Stats
500 votes
55 listings
4 years, 328 days old

Top Remixes
1. Tokyo Jihen
2. exist†trace
3. ALI PROJECT
StealthRUSH
1. Danger☆Gang
2. Dazzle Vision
3. DecoLa Hopping
gabrieletr
Error Reporting
See a factual error in these listings? Report it
here
.