Top 10 Female Indian Singers
The Top Ten
1
Shreya Ghoshal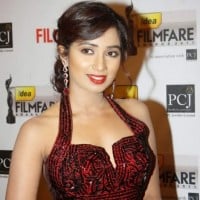 Shreya Ghoshal is an Indian playback singer. She has received twelve National Film Awards, twenty Filmfare Awards and eight Filmfare Awards South to date.
She is the best singer I have ever heard. She knows all the techniques and her style of singing is really unique from the else's. I think so she is the top of every singer today. She is the versatile singer. She can sing in any phrase of style. You can compare her chikni chameli with mere dholna, you will get the idea that she can sing every thing and whenever she sings in the regional languages she gets involve in that as if she of that region. She is the best and she is the unique and for these reason many people and contestants are trying to copy her.
She is the queen of my heart I and whole India loves her so much that can't be told. How beautiful and versatile she is feels like staying with her forever. To write about her is endless and will continue for years and years and years. I do not know her but still can say her nature is like anything. Anything she does is as beautiful as herself. She is also the best singer ever. She looks gorgeous without any make up. I personally think that the new generation loves her as my friends, sisters even my mother loves her!
She is best and more versatile she can sing any kind of song from classical to rock and best female singer of this generation.
She is a versatile singer who can manage all type of songs and she has such a voice that everyone is attracted...
When I am in a sad mood or in angry mood I would listen to her music that I just forget everything...
2
Lata Mangeshker
Lata is beyond comparison. India will loose the greatest person born in the country at her demise. She has come over the edge numerous times in numerous decades. It is an insult to put her name with other novice singers. In fact she is a yard stick to measure other talented voices. The country has honoured her with highest honours already. She is a legend among legend.
She is a great singer she should be on no. 1 position that's why I have given vote her. I want all other song lovers to vote her and listen her songs which are really impressive songs. So I wish best of luck to you lata ji please sing some more beautiful songs fir your fans.
She should be on 1st rank in this list because her voice is divine. God made voice with honor and throw it on earth that was the voice of lata ji.
She won nearly 81 nation & international awards, 250 trophies and 140 gold discs, recorded her name in Guinness Book of World records to sing maximum no. of songs in world, she also win EMI award in London. singer like shreya ghoshal shouldn't be ranked as 1st position, she hasn't sang songs nearly 500.
No one defeat her...
Main features of her voice like innocence, high tone and pitch won many hearts in India and in other countries.
She is best singer ever. There shouldn't any debate she has sung more than 50,000 songs and won many awards whether it is in India whether in america and London. her voice unique in all singer. today many of female singer copy her like shreya ghoshal and anuradha paundwal etc.
I also listened shreya's song she cann't compete lata ji it reality. although her voice very sensual but her pitch and tone is not so high even sunidhi chauhan's tone and pitch are higher than her. her breathe in songs can be listen easily, how can she stand 1st position.
3
Asha Bhosle

Asha Bhosle, is an Indian playback singer. She is best known for her playback singing in Hindi cinema, although she has a wider repertoire.
Ashaji's voice is indescribably amazing - so unbelievably talented. And watching her on stage is an experience that makes any other concert pale in comparison. #LoveAshaBhosle
She is simply amazing... A voice which suited every form of music...
She is the goddess of music...no one can defeat her except her sister lata ji.
ASHATAI IS MOST VERSITILE SINGER AFTER LATA DIDI BOTH SISTERS ARE GOD GIFTED TALENT
4
Alka Yagnik

Alka Yagnik is an Indian playback singer. She is noted in Indian cinema for a career spanning over three decades.
Alka is the best playback singer forever. She made the career of most of heroines... whereas singers like shreya who even don't have her own career established how they can give the hits after hits for every heroine to make her memorable. this is why todays singer shreya is also just like today's heroines, very part time and very common whom every second singer can not only copy but even many others can sing like shreya so, No more voting for non deserving shreya.. Only vote for ALKA... ALKA is the Greatest female playback voice ever and ALKA has the voice which fits to Indian Cenema...
The finest and sweetest voice I ever find in my life is only of alka yagnik.
Actually no one can be comparable with her. I think those individuals who remarks against her should go over the songs of 90s before giving any comment. I think people like shreya for her beauty. Alka has won 7 filmfare and it is not easy to have. Very few songs of shreya touches the heart. We should listen the comment of those persons who have something passion on songs.
Alka is even better than lata. So please think well before giving any comment.
Alka is the best ever voice came in the world of music. Her voice is most beautiful among all the female vocals, Her voice has weight which other artificial singers like sherya and others have not. Her voice is a lot natural and it makes every one fall in love... This is why whenever its been about emotions, feelings, charm, charisma, attraction, tenderness and romance is ever thought, ALKA's voice would be at the top of their mind.
Alka in the 90s is outstanding. The songs with such a meaningful lyric and the melodious voice combination is the best ever. Shreya came after Alka. Shreya is the modern days singer hence her voice is more popular in the new generation born youths. But Alka is definitely the most mesmerizing voice in the music industry. Indeed Shreya is a great singer too but certainly after Alka Yagnik.
5
K.S. Chithra

Krishnan Nair Shantakumari Chithra, often credited as K. S. Chithra or simply Chithra, is an Indian playback singer from Kerala. Chithra also sings Indian classical, devotional, and popular music.
Being a good listener,

Each music is a piece of heavenly art that can entertain innumerable hearts, and they are mostly entirely distinct in nature. Can we say which act of god is better than the other. Therefore which song is better also is mostly unpredictable.

Please remember a renowned and highly proficient musician explained his experience as if you ask me to sing the same song next day I would not able to repeat absolutely the same. Therefore we need to understand, its all timely performances and never remain same and never comparable between occurrences of same singer too..

In case again to entertain public, if we feel to rank our eminent personalities, I think Clear and distinct parameters should be given between singers, where you should consider like level of professional proficiency, accreditions of repute, number of languages used more than a certain times, versatility etc, etc and etc.
Kumar
She is the most versatile singer ever the music industry went through. She is un comparable with any other singer in the world. She herself don't know what she can sing and what her ranges are confined to, that great she is.. No music director till date decided or criticized her what ever the case may be in terms of her musicality or her ranges and even they are shocked to test her ranges and she easily sings the toughest notes what they needed exactly... that much hidden volcanic talented she is... "K S CHITHRA" the NIGHTINGALE OF India
K.S Chithra is always number one, she is the only one legend of the world, chithramma is beyond words, only recipient of 6 national awards, who is Honoured by the British Parliament at the House of Commons in United Kingdom, First Indian woman to achieve this feat
Honoured by the Government of China at Qinghai International Festival - only Indian to achieve this feat
Honoured by Mr. Craig Coughlin, Speaker of the General Assembly, New Jersey, United States of America
Honoured by Sultan bin Muhammad Al-Qasimi, sovereign ruler of the Emirate of Sharjah and is a member of the Federal Supreme Council of the United Arab Emirates, UAE for successfully completing 40 Years in Indian Film Industry
For me undoubtedly Chithra Chechi is the best female singer ever because of her mellifluous & captivating voice, the various nuances of expression she portrays in each song, the technical perfection she maintains in each song, the versatility of song genres she has sung, the number of languages she sings in with the perfect native diction being given to each language, the clarity of the lyrics she sings and above all the humble and simple personality she is with absolutely no ego or arrogance, always willing to learn more, accepting accolades and criticism (the very very few that she gets) in the same stride, never paving way for any controversy of any sort, always behaving so courteously and respectfully towards everyone including ordinary people and always remaining grounded firm on earth, in spite of the peaks of glory, fame and excellence Chithra Chechi has attained in her life... Sujth, Aluva
6
Sunidhi Chauhan

Sunidhi Chauhan is an Indian playback singer. Born in Delhi, she began performing in local gatherings at the age of four and made her career debut at the age of 13, with the film Shastra.
Sunidhi chauhan is THE BEST OF ALL Hindi SINGERS. she is very versatile... For example if you see sheila ki jawani from tees maar khan, she has sung it with a throw in her voice, but in tere haath mein from fanaa, she proves that she can be a melody queen... She has also done a feat with enrique iglesias, the Hindi remake of the song heartbeat... She is the undisputed queen of bollywood songs and she is my role model... No one can sing like her. Imagine chitra or shreya ghoshal sing sheila ki jawani!... She always proves that she has her own style... And moreover she is VERY VERY VERY SEXY... No Hindi singer in this list can be as sexy as her... She rocks
She is the best best singer.. I've ever seen. She give magic to the entire song. The way she sing is so natural and so whelming. She is suitable with any type of song. She give a life to a song! She is the greatest singer I have where seen. I don't think so I'll see a. Better singer Than her.. love you Sunidhi
She is best of the best. She hosts Indian idol as well.

She got highest fan following and she is very down to earth. She is real singer and icon for young. Lots of people from all over the world likes her song.
She is the best singer for any energetic songs or item numbers. Her range is second only to Shreya Ghosal. Together, they rule the world of female playback singing in Bollywood.
7
Geeta Dutt
Sweetest singer ever. She was a mixture of both Lataji and Ashaji, she could be romantic, sad and serious as Lataji along with mischievous and versatile as Ashaji. She is also the most beautiful singer ever. She was the only singer that Lataji secretly feared and with Geetaji in the way Ashaji had 0% chance of rising to the fame that she has now. If Geetaji would have lived till now, she would by far be more famous than Lataji or Ashaji as SD Burman and OP Nayyar always chose Geetaji for their songs. She even had the talent and ability to make it to the Guinness Book of World Records if not for her disastrous marriage with Guru Dutt. She may not have had a long life but her songs certainly did.
The best and most versatile among all the female playback singers of Hindi films between 1940s and 1970s. She had a short life span and that may be the reason why many of the present generation do not know her. She should be actually ranked into one of the top ranks.
I think most of the people voting here don't know anything about singing geeta dutt at no.34! Shame on you people
The fact she's ranked 26th questions the credibility of this list.
8
Noor Jehan
Melody Queen Madam Noor jahan is worlds number 1 singer. She had such a unique, strong, melodious and sweet voice which is not compareable to anyone else. She dissorves number 1.
Most beautiful voice with expression...I love her voice and expression
She sang while giving expressions and in melodious tone
She is melodious queen
9
Anuradha Paudwal
Best and heart touching voice with lot of sweetness... Less songs but each one is blockbuster... Actually she has all rounded singing carrier... Like bollywood, gazals, pop music,and specially devotional songs... Queen of bhajan.. I love her voice so much... ☺ ☺
Anu is the best ever voice came in the world of music. Her voice is most beautiful among all the female vocals, Her voice has weight which other artificial singers like sherya and others have not. Her voice is a lot natural and it makes every one fall in love... This is why whenever its been about emotions, feelings, charm, charisma, attraction, tenderness and romance is ever thought, Anu 's voice would be at the top of their mind.
A true unique singer that Bollywood have failed to treat properly. Her excellent style of singing coupled with her melodious voice make me enthralled also work as a mood changer for me. And she is the only real competitor of the legendary Lata Mangeshkar in all aspects.
Anuradha Paudwal is the number 1 Singer. Her Voice is the best among all and Give pleasure when you listen her. Back to back hits films. Lata is no 2. 1 is Anuradha Paudwal
10
Suraiya
No lata noor jahan only suraiya so melodies voice than lata
Quality of song and voice too good.
One of the best singer of all time..
The Contenders
11
Hemalatha
Rare and unforgettable singer. Her song in 'Aap to aise na the' is so melodious and haunting from decades. ' 'Tu is tharah se meri jindagi me shaamil hai'
Hemlata has as lile lata melody in her voice ankhiyon ke jharokhe... and many Hindi spritul songs sung by her with musisian ravindra jain...
Huch nai gate adala huchgendi, nai
I am hearing her song " Tu is tarah se meri jindagi me shamil hi " from the film Aap to aise na the from my childhood, which is one of the Gems from Hindi songs
12
Shamshad Begum
Her voice is so powerful and unbreakable
Her voice is chinchini same like beggers
I lve u neeti I am your most fan
I hear the song terekismat pe from the movie mugal e azam and I found that the song is sing by lataji and shamshad begum. shamshad ji ki voice though lajawab nikla.
13
Palak Muchhal

Palak Muchhal is an Indian playback singer. She and her younger brother Palash Muchhal perform stage shows across India and abroad to raise funds for the poor children who need financial assistance for the medical treatment of heart diseases.
Palak Muchhal's melodious voice touches the inner core of our heart. She is a very talented singer. She sings from childhood for the treatment of heart patients, I.e for the poor children suffering from heart disease. Already she has sponsored more than heart surgeries. This talented singer who serves for the nation should be at the number 1.
Palak Muchhal Deserves to be on #1. She Is my favourite. I think she faces the problem of lack of popularity but if U don't know her...You should surel Listen her songs...Different From what others say...I would like to say that her voice is much better than shreya..I love shreya's voice equally though...
Actually palak is good and her head voice matches with shreya's chest voice or maybe mixed voice thtas the main difference that's why shreya can be powerfuland stunningly sweet at the same time unlike palak! though still she is gifted and higer than neha neeti and all but lower than shreya sunidhi lata and all
Palak and Shreya should both be at number 1 as they have nearly exactly the same voice. Its not fair for Palak as shes young and has such an incredible voice.
14
Kavita Krishnamurthy

Kavita Krishnamurthy is an Indian film playback singer. Trained in classical music, Kavita Krishnamurthy has recorded more than 18,000 songs in 16 languages in a career span of 30 years.
She is the most versatile singer.. From Hawa hawai to kahe ched mohe, her range untouchable.. She is the goddess with such a melodious voice n down to earth personality.. She is an inspiration for many including myself.
This female singer is the best many songs that she sung with kumar sanu nice and the amazing singer I like it very much.
Without a doubt my favorite singer... Incredibly versatile, incredibly humble, amazing unique voice
Her voice suits her very well for the Tamil language. She should have sung many songs in Tamil.
15
S.Janaki
Capable of singing all kind of songs. She respects the others talents also. When we see her songs in videos, we think that the actress who performing in the screen is singing. I think this is the first quality of a play back singers. Her songs reflects the emotions of the character to which she sings. There may some singers K.S. chitra, P. Susheela and others having somewhat better voice than janaki. But considering varsatility, expressing emotions only in voice, respecting others, treating other singers as friends, capable of singing any person (voice modulation abilities) S. JANAKI is first singer coming to my mind. We can visualize the the character's emotons to whom she is singing.
Janaki is the incomparable singer of India with sweet strong metallic voice. She has sung around 20,000 songs in 12 languages such as Telugu, Tamil, Kannada, Malayalam, Hindi, etc. She is known to be "Singer of Expressions" due to her ability to give perfect expressions which no other singer could do. She has sung many breathless songs and known to sing maximum tough songs without taking breath which no other singer could do.
She was one of the greatest female singers of India... But I was disappointed that Lata Mangeshkar was awarded Padma Bhushan, Padma Vibhushan and the greatest Bharat Ratna also.. I'm not blaming her talents.. She was great... But The Govt of India must not only give priority to North Indian Artists but it must also consider the South Indian Artists... She (S. Janaki) was very old now.. In this time, If the Govt would honour her, it will be considered as a greatest achievement in her career... Awarding awards Posthumously is meaningless and utter waste...
Lata ji got Bharatha Rathna and padbha vibhushan... By the Govt. But People Choice always JANAKI gi... Lata never be than Janaki... At least not be equal to janaki ji..
All may not know about Lata ji.. She sent vani jayaram ji out from mumbai. Even she doesn't agree her sister... Too.
16
Sadhana Sargam
Sargam has sung in many Indian languages for films, television serials and music albums. She is well known for her 1990s Hindi songs and recent South Indian songs. She is the only Indian playback singer who has sung in more than 24 regional languages. She also holds a record for being the only North Indian to have won the National Award for a South Indian song. She is also a trained Hindustani classical singer. She has ventured into the southern Carnatic classical style with ease.
Sadhana's talent is mostly explored in South Indian cinemas. She would have given tough fight to Janaki amma & K.S.Chitra if she had entered during 80's.
Sadhnaji's one who has devoted her life entirely to music. Her voice is the sweetest I have ever heard and all her songs bring such peace to our mind. She definitely deserves more recognition and opportunities. I feel sad that she's singing very few songs these days. And I also admire the tough classical songs she used to sing in the beginning of her career with such ease and a sweet smile on the face. She's a great person.
She is one of the evergreen singers of india, popular in both north and south film industry with many records... she is equally talented in classical, devotional and other categories.. such a long career in singing.. my most favorite singer. her voice quality is the best I ever heard...she surely deserves all awards and top position...
17
Anwesha Dutta
Anwesha is going to be the best singer in future as she has already proven her talent in every competition.
She has all those skills that make a great singer. She is the future of Indian playback singing.
Anwesha Dutta, She deserves to be in Bollywood top 5 of the Female singers.
I think no one can sing like her, as she has a very unique voice quality
18
Neha Kakkar

Neha Kakkar is an Indian playback-singer. She competed on the television reality show Indian Idol season 2 in 2006. In 2008, she launched the album Neha The Rock Star with music composed by Meet Brothers.
She is the best singer... I love both Neha kakkar and sherya ghosal they both are best but when we are talking about youth Neha is the most famous among them
Your expressions are very beautiful when you are singing and your voice is very sweet. I am a big fan of you neha mam.
She has unique voice which can change our mood in10 sec... I just love her and her siblings
Neha kakkar is the best of all female singers... Her vocal is undoubtedly incredible...
19
P.Suseela
P Susheela had a true feminine, honey-like voice. Most of the present day singers have andro-gynus voices which they modulate sometimes to sound feminine. As a result their voice is not consistent over a song or recognizable when you hear their various songs. P Susheela's voice had the right amount of sweetness, which only increased the listener's thirst to hear more of it. She was unique in her perfect diction of any language she sang in. Her emoting and versatility are unmatched.
I think she is equal to or even greater than lata.But since she sang mostly in Telugu.So she has not become as popular as she should have been
People here only looking at the recent days, and never go back to the golden period of where this lady dominated all 4 south Indian languages. Not only by her sweetness and roundness of her voice but also her perfect pitch and pronunciation in any language is perfect. ARR, Jeyachandran, Sujatha, Jamuna rani openly said P Susheela is their favorite, KJY said she is not only his favorite but also for his wife. SPB said Lata gi is the north of P. Susheela.P. susheela amma is the sangeetha saraswathi, no one in India can beat her till now. When Asha als said PS is her favorite in sout (said south of Lata in Shadramihi move celeberation. SJ and Chitra also good but can replace PS ever.
I have heard so many songs of P.Suseela and Lata Mangeshkar. Two great singers. Suseela,slightly better than lata. Suseela is the best Indian female singer ever.
20
Neeti Mohan

Neeti Mohan, also credited as Neeti, is an Indian singer. She was one of the winners of the Channel V show Popstars and as such, became a member of the Indian pop group Aasma with the other winners of the show.
She is most versatile singer her song such as jiya re ishq wala love is really heart touching
Her really good Voice I love it she is my favorite singer she is a beautiful woman and my idol
She is the most versatile singer ever heard! As well as she judged the Voice India Kids 2016!
Neeti is a very versatile singer and will be the next alka yagnik in future...
21
Vani Jayaram
Vani Jayaram was chosen for the Indian President's National Film Award for Best Female Playback Singer of 1975, for her work in M.S. viswanathan's Apoorva Raagangal. Shankarabharanam (Telugu), the film scored by K.V. mahadevan, gave Vani Jayaram her second National Award as Best Playback Singer of 1980. Once again, she was awarded her third National Award for Best Playback Singer of 1991 for K.V. mahadevan's Swathi Kiranam.

Her songs in the Pandit Ravi Shankar scored film Meera brought her the Film World (1979) Cine Herald (1979) and Filmfare Award (1980) for Best Playback Singer for "Mere To Giridhar Gopal".

She was awarded Tanzen Award in 1972, which she won for "Bole Re Pappihara" (from the film Guddi), one of the most popular songs in her career.

She is also the youngest artist to be awarded the Sangeet Peet Samman
Shreya Lara and vani are my favorite. Vani has the most effortless singing...of them all and her high notes are such a wonder of nature
She is the most amazing Singer in the universe..I will rate her on the top of every one...
Goddess no words to say just any human can get peace full mind by her songs...
22
Lata Mangeshkar

Lata Mangeshkar is an Indian playback singer and music director. She is one of the best-known and most respected playback singers in India.
Love you Lata. You are the best singer. I love your voice.
Her voice is unique...she should be at 1st position...her voice is too good and attractive than other playback singers.
One n only one... singerr in india...
23
Kanika Kapoor

Kanika kapoor is amazing singer kanika's voice is to good I m biggest fan of kanika
The worst and irritating voice I ever heard
Best singer in the Bollywood
Her voice is superb
24
Pinky Paras
I like those songs which have some uniqueness in them. And her attempt to remix a great song of 1998 by famous singer Mika Singh is itself a great attempt. The conversion of a male-voice song into female voice remix is a great task and she did it. Hats off to the whole team of Sawan. You guys rock!
She is the best singer I ever know. Her magical voice and her first song was also super hit and now she is all set to release her second song. With one song only, she has reached the heights in the industry. She deserves to be in Top-10
She is true singer & den at this stage after giving birth to 3 kids she never leave her passion... Hats up to her...so she deserve to be in top 10... I know her personally from my teen age & knos how much she struggled to reach at this stage... So for me she is number 1
She is very well known singer who is also an exceptionally influential person on social media websites. She is appreciated for her sweet voice and unique style. My vote for her
25
Monali Thakur

Monali Thakur is an Indian playback singer and actress.Through her successful singing career, she is the recipient of a National Film Award and a Filmfare Award.Thakur won the National Film Award for Best Female Playback Singer for the song "Moh Moh Ke Dhaage" from the film Dum Laga Ke Haisha and the ...read more.
She has the sexiest voice - reminds us of Late Geeta Dutt
She sounds like shreya ghoshal
But she is better then her
She is not only good singer but beautiful too.
She has a rare combo of beautiful voice and face..
PSearch List