Top 10 Female Indian Singers
The Top Ten
1
Shreya Ghoshal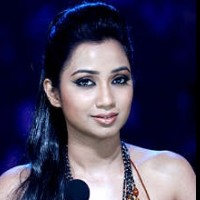 Shreya Ghoshal is an Indian playback singer. She has received twelve National Film Awards, twenty Filmfare Awards and eight Filmfare Awards South to date.
She is a versatile singer who can manage all type of songs and she has such a voice that everyone is attracted...
When I am in a sad mood or in angry mood I would listen to her music that I just forget everything...
She is the best singer I have ever heard. She knows all the techniques and her style of singing is really unique from the else's. I think so she is the top of every singer today. She is the versatile singer. She can sing in any phrase of style. You can compare her chikni chameli with mere dholna, you will get the idea that she can sing every thing and whenever she sings in the regional languages she gets involve in that as if she of that region. She is the best and she is the unique and for these reason many people and contestants are trying to copy her.
She sings really well.
she is truly a best singer of india
she also receives many awards
I have been a fan of her since my childhood days. Every time I am down for some reason, listening to her songs brighten me up. I can absolutely listen to her songs all day. If versatility had a synonym it would be her. My favourite songs of her are innumerable
2
Lata Mangeshker
She is a great singer she should be on no. 1 position that's why I have given vote her. I want all other song lovers to vote her and listen her songs which are really impressive songs. So I wish best of luck to you lata ji please sing some more beautiful songs fir your fans.
This is true, she is the mother of all singers... She is the best in all times songs. She should be on number 1 position. Any way she is already in number 1 position, so doesn't matter here. She is first and last the queen of songs.
She is named the "Nightingale of India" for an excellent reason. Her voice is so sweet and she's one of the best female singers EVER, not only in India.
Nobody can reproduce her singing. Her songs should be heard only in her voice.
3
Asha Bhosle

Asha Bhosle, is an Indian playback singer. She is best known for her playback singing in Hindi cinema, although she has a wider repertoire.
She is simply amazing... A voice which suited every form of music...
Ashaji's voice is indescribably amazing - so unbelievably talented. And watching her on stage is an experience that makes any other concert pale in comparison. #LoveAshaBhosle
so sweet
She is the goddess of music...no one can defeat her except her sister lata ji.
4
Alka Yagnik

Alka Yagnik is an Indian playback singer. She is noted in Indian cinema for a career spanning over three decades.
Alka is the best ever voice came in the world of music. Her voice is most beautiful among all the female vocals, Her voice has weight which other artificial singers like sherya and others have not. Her voice is a lot natural and it makes every one fall in love... This is why whenever its been about emotions, feelings, charm, charisma, attraction, tenderness and romance is ever thought, ALKA's voice would be at the top of their mind.
Best Female Singer Ever
Alka is the best playback singer forever. She made the career of most of heroines... whereas singers like shreya who even don't have her own career established how they can give the hits after hits for every heroine to make her memorable. this is why todays singer shreya is also just like today's heroines, very part time and very common whom every second singer can not only copy but even many others can sing like shreya so, No more voting for non deserving shreya.. Only vote for ALKA... ALKA is the Greatest female playback voice ever and ALKA has the voice which fits to Indian Cenema...
Alka yagnik je her voice marvelous charming I am big fan of her
5
K.S. Chithra

Krishnan Nair Shantakumari Chithra, often credited as K. S. Chithra or simply Chithra, is an Indian playback singer from Kerala. Chithra also sings Indian classical, devotional, and popular music.
She is the most versatile singer after s janaki.. Very sweet voice.. Chinna kuyil...
She is a very good singer with respect to getting the right emotions in her voice for the actor that she is singing for. Just cannot imagine " Uyire Uyire ", ' Raat Ka nasha " and a whole lot of songs where she has emoted so well through her voice.
I like the voice of Chitra, Alka, Sadhana Sargam and Shreya. They are the highly talented 4 female playback singers in present.
But Lata Mangeshkar, P susheela, S Janaki and Vani Jayaram are the past highly talented female singers.
Saadhanaji and Alkaji I love your voice. I give my first mark to Chitra because Chitra can sing any language like Yesudas and Shreya Ghoshal.
Being a good listener,

Each music is a piece of heavenly art that can entertain innumerable hearts, and they are mostly entirely distinct in nature. Can we say which act of god is better than the other. Therefore which song is better also is mostly unpredictable.

Please remember a renowned and highly proficient musician explained his experience as if you ask me to sing the same song next day I would not able to repeat absolutely the same. Therefore we need to understand, its all timely performances and never remain same and never comparable between occurrences of same singer too..

In case again to entertain public, if we feel to rank our eminent personalities, I think Clear and distinct parameters should be given between singers, where you should consider like level of professional proficiency, accreditions of repute, number of languages used more than a certain times, versatility etc, etc and etc.
Kumar
6
Sunidhi Chauhan

Sunidhi Chauhan is an Indian playback singer. Born in Delhi, she began performing in local gatherings at the age of four and made her career debut at the age of 13, with the film Shastra.
My favourite singer is sunidhi chauhan
She is best of the best. She hosts Indian idol as well.

She got highest fan following and she is very down to earth. She is real singer and icon for young. Lots of people from all over the world likes her song.
She is the best and the undisputed queen
She is the most versatile and sexy singer and deserves the first position
Damn it
Best playback singer...
The loving voice and a best versatile singer...
7
Geeta Dutt
The fact she's ranked 26th questions the credibility of this list.
I think most of the people voting here don't know anything about singing geeta dutt at no.34! Shame on you people
She has the pretiest voice, I'm wondering why she is not top of the list.
One of the finest of all time
8
Noor Jehan
She sang while giving expressions and in melodious tone
Most beautiful voice with expression...I love her voice and expression
World number 1 singer
Queen of Music!
9
Anuradha Paudwal
The sweetest voice ever
She's my all time favourite. A very, very good singer.
Anuradha Paudwal is the number 1 Singer. Her Voice is the best among all and Give pleasure when you listen her. Back to back hits films. Lata is no 2. 1 is Anuradha Paudwal
She is best singer and the undisputed queen
10
Suraiya
Quality of song and voice too good.
No lata noor jahan only suraiya so melodies voice than lata
One of the best singer of all time..
Best
The Contenders
11
Hemalatha
Good singer
Huch nai gate adala huchgendi, nai
I am hearing her song " Tu is tarah se meri jindagi me shamil hi " from the film Aap to aise na the from my childhood, which is one of the Gems from Hindi songs
Rare and unforgettable singer. Her song in 'Aap to aise na the' is so melodious and haunting from decades. ' 'Tu is tharah se meri jindagi me shaamil hai'
12
Shamshad Begum
Her voice is so powerful and unbreakable
Her voice is chinchini same like beggers
I lve u neeti I am your most fan
You are really a good singer.
I am very big fan of yourd.
13
Palak Muchhal

Palak Muchhal is an Indian playback singer. She and her younger brother Palash Muchhal perform stage shows across India and abroad to raise funds for the poor children who need financial assistance for the medical treatment of heart diseases.
Palak and Shreya should both be at number 1 as they have nearly exactly the same voice. Its not fair for Palak as shes young and has such an incredible voice.
She is a great singer and her voice has a magic. rather than being a good singer she is also a good human and I love her
Her Voice Is Very Sweet. And She Should Be In Top 5. Her Voice Is Like Shreya Ghoshal
Palak Muchhal's melodious voice touches the inner core of our heart. She is a very talented singer. She sings from childhood for the treatment of heart patients, i.e for the poor children suffering from heart disease. Already she has sponsored more than heart surgeries. This talented singer who serves for the nation should be at the number 1.
14
Kavita Krishnamurthy

Kavita Krishnamurthy is an Indian film playback singer. Trained in classical music, Kavita Krishnamurthy has recorded more than 18,000 songs in 16 languages in a career span of 30 years.
Her voice suits her very well for the Tamil language. She should have sung many songs in Tamil.
This female singer is the best many songs that she sung with kumar sanu nice and the amazing singer I like it very much.
She is the most versatile singer.. From Hawa hawai to kahe ched mohe, her range untouchable.. She is the goddess with such a melodious voice n down to earth personality.. She is an inspiration for many including myself.
She is a best singer in Bollywood
15
S.Janaki
Lata ji got Bharatha Rathna and padbha vibhushan... By the Govt. But People Choice always JANAKI gi... Lata never be than Janaki... At least not be equal to janaki ji..
All may not know about Lata ji.. She sent vani jayaram ji out from mumbai. Even she doesn't agree her sister... Too.
Capable of singing all kind of songs. She respects the others talents also. When we see her songs in videos, we think that the actress who performing in the screen is singing. I think this is the first quality of a play back singers. Her songs reflects the emotions of the character to which she sings. There may some singers K.S. chitra, P. Susheela and others having somewhat better voice than janaki. But considering varsatility, expressing emotions only in voice, respecting others, treating other singers as friends, capable of singing any person (voice modulation abilities) S. JANAKI is first singer coming to my mind. We can visualize the the character's emotons to whom she is singing.
Her songs heal mental problems... What a voice... I love her voice... She is an inspiration and role model
Versatile singer, her voice is rightly used by south Indian musicians for romantic numbers that are rare gems. Lata Mangeshkar and S. Janaki are the singers in the Indian music industry who gave varieties in their singing.
16
Sadhana Sargam
I am really felt ashame for the first on seeing my Indian souls.. The singer who devoted her life for the betterment of music and the most humble and down to earth person and the face of simplicity just got vote of 5% while newly arrived singer shreya with 7% but sadhana jee singing from tender age 8 n being with us for nearly 29 years with 5%...
She has a sonorous and dulcet voice among all. Her voice was made of pure wild honey coated with double sugar glaze and dipped in the juice of fruits extracted from heaven.. Love you sadhanaji.. Live long... With gods blessings..
Sargam has sung in many Indian languages for films, television serials and music albums. She is well known for her 1990s Hindi songs and recent South Indian songs. She is the only Indian playback singer who has sung in more than 24 regional languages. She also holds a record for being the only North Indian to have won the National Award for a South Indian song. She is also a trained Hindustani classical singer. She has ventured into the southern Carnatic classical style with ease.
In an interview in May 2007 while touring in the USA, the most celebrated composer of the Indian music industry, A.R. rahman, complimented Sadhana Sargam, calling her the only Indian singer who could surpass his expectations in her renditions of songs.
17
Anwesha Dutta
Anwesha is going to be the best singer in future as she has already proven her talent in every competition.
She has all those skills that make a great singer. She is the future of Indian playback singing.
I think no one can sing like her, as she has a very unique voice quality
She is deserves to be in top 10..
18
Neha Kakkar

Neha Kakkar is an Indian playback-singer. She competed on the television reality show Indian Idol season 2 in 2006. In 2008, she launched the album Neha The Rock Star with music composed by Meet Brothers.
Neha kakkar is best ... She has unique voice... She is best singer in India...
she is the best singer in the whole world and will be the same for the coming decades
Outstanding ossam and just mind blowing voice .She is the best for me
She is really unic
Beautiful voice with beautiful lyrics.I like her and her siblings.
19
P.Suseela
She is best female singer in the world great voice she is queen of melody
Susheela is the greatest Indian female playback singer ever.. Even lata comes only second
She is greatest singer in India, there is no doubt.
I think she is equal to or even greater than lata.But since she sang mostly in Telugu.So she has not become as popular as she should have been
20
Neeti Mohan

Neeti Mohan, also credited as Neeti, is an Indian singer. She was one of the winners of the Channel V show Popstars and as such, became a member of the Indian pop group Aasma with the other winners of the show.
Her voice is very soft she sang tu hi tu it was very soft voice I really like it and always my vote will go at her all the songs which she sang is very good
She is my favourite singer
Her song is so nice to hear and she is cute just like little girl
Her really good Voice I love it she is my favorite singer she is a beautiful woman and my idol
21
Vani Jayaram
Amazing voice of all. no one can match her talent
Goddess no words to say just any human can get peace full mind by her songs...
She is the most amazing Singer in the universe..I will rate her on the top of every one...
Shreya Lara and vani are my favorite. Vani has the most effortless singing...of them all and her high notes are such a wonder of nature
22
Lata Mangeshkar

Lata Mangeshkar is an Indian playback singer and music director. She is one of the best-known and most respected playback singers in India.
Her voice is unique...she should be at 1st position...her voice is too good and attractive than other playback singers.
She is best...
100 votes
One n only one... singerr in india...
23
Kanika Kapoor

Her voice is superb
Best singer in the Bollywood
I like your songs
The worst and irritating voice I ever heard
24
Pinky Paras
She is an Awesome singer.. Beautiful voice and my favourite singer
Pinky Paras is awesome singer
Her voice and style is superb
The song is superb and the singer is very nice. Her voice and style rocks. She deserves to be in Top 10 for her extra-ordinary talent. Best wishes!
25
Monali Thakur

Monali Thakur is an Indian playback singer and actress.Through her successful singing career, she is the recipient of a National Film Award and a Filmfare Award.Thakur won the National Film Award for Best Female Playback Singer for the song "Moh Moh Ke Dhaage" from the film Dum Laga Ke Haisha and the ...read more.
She is not only good singer but beautiful too.
She is best singer
She has the sexiest voice - reminds us of Late Geeta Dutt
She has a rare combo of beautiful voice and face..
PSearch List