Top 10 Best Hot Dog Brands
The Top Ten
1
Nathan's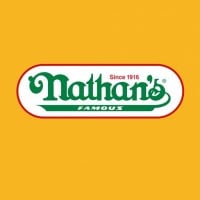 The first time I heard of Nathan's was near the end of softball season last summer when my daughter told me that is what the concession stand has at the community youth program baseball and softball park that my granddaughter play and practices at. I tried one (with NO catsup or mustard) and is the first time I thoroughly enjoyed an unadorned hot dog on a bun! They weren't available many places in our area of Southwestern Indiana but they now have them in one of the local grocery chain stores -- Schnuck's -- so now I purchase them for use at home. I had been using the Oscar Mayer angus beef hot dogs -- and those are good too, but Nathans has a special flavor that I just love.
Nathan's is the first hot dog I really loved boiled. The first time I tried Nathan's is when I was at my local bar. And was really hungry. The bartender ask me is I wanted a hotdog. Now I really don't like boiled Hotdog's,but I was hungry. And when I had my first bite. I was hooked. It was for sure the best hotdog I ever ate. If you never had a Nathan's hotdog or don't like hotdogs, trust me. Eat a Nathan's hotdog,you will be hooked.
My guess is that the good reviews coming in for Ball Park hotdogs are coming from employees of the company cause they are the worst I've ever eaten! And if you really believe that they are one of the best, then you have never eaten a real hotdog!
Nathan's are in the top two hands down! They have great taste and texture! I can't believe Ball Park hot dogs are even in the top ten. They have absolutely no texture! Imagine potted meat shaped up to form what resembles a hot dog!
2
Hoffman's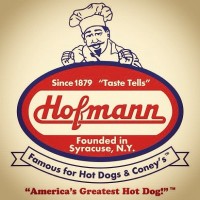 About 10 years ago I was introduced to Hofmann's German Brand Wieners. I like this type better than Hofmann's Grillers because they are made with pork, beef, and veal in the German way. I have not had wieners this good since I was stationed in Germany 60 years ago. I live in Knoxville, TN and Hofmann's is carried by Publix. I know of some Aldi stores in Florida that carry Hofmann's as well. They are the best, maybe in the world.
Grilled or fried, there is no choice but Hoffman's. When I was in the service, my folks would bring a few bags of Hoffman's Coneys and German Franks with them when they visited in Texas or California. By the time we got back from meeting them up at the airport, my Navy friends would have the grill fired up in the yard and be waiting for the barbque to start. While folks will claim sailors will eat almost anything, pity the poor soul that got between them and the first batch off the grill.
Though it's spelled wrong (it's Hofmann's... by the way) - Hofmann's is always a winner in my book. Great local dog in CNY, and have great customer service. A lot of people do not know it - but they are more than just a hot dog and a snappy! I wonder if people know about their specialty sausages yet! If not, you gotta try them! They make this Cheddar Beer Brat and Beer Brat and Cheddar Jalapeno Sausage that is AMAZING.
There's no beating a Hoffman's. The *snap* on the natural casing is above all else. Great grilled or even microwaved. Great plain or with most all top dressing. I don't know if they're national or just regional. I pity those that haven't been able to sink their teeth in a Hoffman's.
3
Hebrew National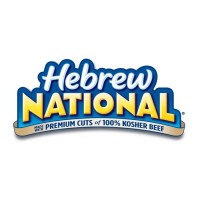 I am not really supposed to eat hot dogs due to the high sodium and cholesterol in them but when I moved from one side of town to the next, saw them there at a grocery store I had not frequented in years. I tried the jumbo dogs. The best hot dog ever in my opinion and I have had many of them.
I'm a born New Yorker, so take it from a simple guy who come from a city that takes there dogs seriously. Being that, I was passionate about sarbett, since childhood and changed into a Hebrew national fan drastically. That say a lot about the quality of Hebrew national, when providing pure excellence at it's best as well as healthy too!.
Just finished eating a third one, on a bun drowned in chili con carne, cheese, relish, and brown mustard. Consistantly great product, have eaten them for years. Tried the rest, came back to the best.
I have been eating, and loving hot dogs most of my life, I'm 61. I have eaten most of the brands offered but Hebrew National dogs are by far the best.
4
Kirkland Signature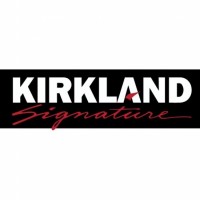 I always pick the Beef Dinner Franks, and they're delicious! These are the same hot dogs from the food court, and buying them frozen just tastes as good. The sesame buns on stock in Costco are also the same ones from the food court.
5
Ball Park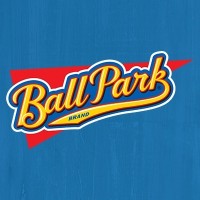 The only thing good about this brand is the name. Their products have increased in price as they've reduced the actual hot dog size down from the traditional 16 ounce pack of 8, to a 15 ounce pack of 8 and now a 14.5 ounce pack of 8, all the while adding who knows what as more filler, so if you like a hotdog with the consistency of gooey oatmeal, this is your brand. Personally, find somewhere that sells Hatfield's and if they have the "Phillies" version, get that, if not, get their "Beef". A close 2nd is Grillman's.
I have had every major brand and several of the smaller brands and I say ball parks should be top of the list followed by Hebrew National they are the best for frying, grilling, and boiling. If you don't know how to grill a hot dog don't knock the brand.
I always love ballparks flavor every since I were a little boy many years ago and today they are still my number 1 hotdog follow by Oscar Meyers.
My husband and I are always battling best hot dogs. I've always preferred Ball Park, he likes Nathan's best. I will stick by Ball Park forever!
6
Salinetas Hot Dog
WORLD CLASS! Best hot dogs ever! Super fan of the Coney Island one. I live in NY City, hot dog capital of the world, and I wish we had these Salinetas Hot Dogs here!
Nice place to enjoy the delicius hot dogs they make. The owner is very funny and nice. Mi son prefer to eat in Salinetas Hot Dogs than in other place.
Among the best hot dogs in the world! Pure creativity and awesome presentation!
Delicious hot dogs. Great variety. Great mixtures. Spicy touchs. All just two steps from the sand of Salinetas. Enjoy your hot dog and just "timple" life!
7
Sabrett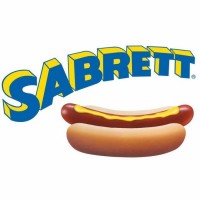 Not even close to ANY other hot dog on this list! But, must have the skin on! And, for those on here that are so concerned with health issues of a hot dog in general, don't eat them, any of them! Try a salad instead. For me, someone who doesn't want to live forever...GIVE ME A SABRETT, brown mustard and sauerkraut, every day! "Ball Park" too funny!
Sabrett's remind me of growing up in Hoboken and
Are defiantly the best boiled dog! Just about every intersection ( or corner) had a hot dog cart a you couldn't walk by without wanting one. I remember
Having what they called a (hot Winnie) which was
A dog with the works including potatoes and extra
Hot mustard.
Bronx born almost on every busy corner was a dirty water sabrett stand. I know people who worked at Hebrew national and after the tales I heard, I'll never touch one!
Very flavorful, tasty hot dog. Nice snap when you bite into the natural casing dogs. Can't really beat them.
8
Vienna Beef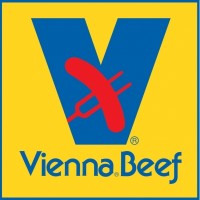 In Chicago there is no real Chicago dog but Vienna brand pure beef hot dogs. If you visit here and go out for the famous dogs and you see it is not Vienna brand, then you at getting ripped off. in Chicago it is the number 1 brand used by all the best places. I have also tried all the above mentioned brands and thy do not come close. Once you try it you will have to agree.
In Chicago, the Vienna brand 100% All Bee Hot Dog is king. When pulling up to any hot dog stand in the city, the first thing most Chicagoans look for is the Vienna Beef logo. If it's not there, don't stop. Not that many places that still make natural casing dogs that seal in the juices and give the dog a snap at first bite.
Hebrew is in all the stores out west now but if years ago Vienna was in most stores here in Ca. I think many out here have never tried one? but if you have had a dog in the streets of Chicago at a dog cart you will be in for a treat and they are Vienna as well as being the best you have ever had!
Love both Vienna Beef, and Red Hot Chicago. I wish we could find them in stores in CA. I have order cases of the buns for special events. Not sure what Portillo's uses but they are great. I was told there was a small third brand featured in "Peggy Sue Got Married".
9
Koegel's
The best hot dog and bologna in the country. I have tried other brands since I now live on the west coast but nothing compares. I always bring back a small suitcase full when visiting Michigan to share with my family and put in the freezer until next trip. Very excited with the west coast promotion this summer, freezer stocked up again.
After all thees years we still take a 5# box when we go to Tucson for the winter. No bad hotdogs in Michigan because of the state meat rules, they actually have to have real meat. Truly the best hotdog in the US. Hebrew Nat is living on its past rep and were just awful when I tried them late last year.
Their products set a high standard for taste and quality. Now that I live in Florida, Koegel products and snow are really the only things I miss about Michigan.
How Koegels did not beat Nathan's or Hebrew is beyond me I will eat a Ball park but when I can get Koegels that is what I eat. Wish they sold Koegels nationwide!
10
Best's
Bests are the best boiled, baked or (my favorite)
On the grill with sour kraut, spicy mustard on a split
Top fresh roll! Best are also great for making Italian
Hotdogs! 2 grilled dogs with onions, peppers, fried potatoes and some tomato sauce, with graded cheese!
Too me Hoffmans hot dogs are the best they have a large variety to choose from from skinless to white dogs. Their secret is simple veal is in each hot dog.My favorite is called Hoffmans red hots that is just a name they are not spicy.They come in one to five pound packs red hots are three pound packs or you can purchase red hots at Wegmans grocery store at the deli buy the pound. The company is based out of Syracause NewYork enjoy.
I agree that Best's Hot Dogs should be higher on your list of 10 best Hot Dogs. I think they should be #1.
The absolute best packaged dogs. Not too salty and they stay juicy and do not dry out on a grill.
The Contenders
11
Oscar Mayer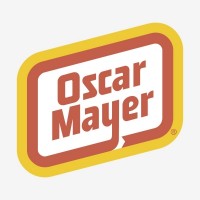 I like these at home with mustard. I love National Coney Island, (in Michigan, my wife's home town), as a fully dressed chili dog. Two different dogs for two different styles.
My wife likes the Ball Park wiener, but when they are grilled they blowup and look strange. Oscar Meyer tastes great and grill better than Ball Park.
Can't go wrong with the American Classic Oscar Mayer wiener. I love the ones made with chicken and pork best however.
Ever since I have been on the Earth( 85 years) I tried a lot of different brands of hotdogs Oscar Mayer is the best.
12
Boars Head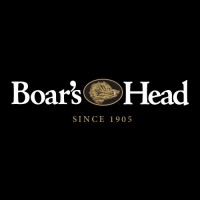 In my 80 year old opinion, Boars Head beef Frank's are absolutely superior to all those mentioned here. None of the popular brands (such as Hebrew National, Nathan's, Ball Park, et. al. ) are not in the same class.
Make sure you buy the all beef or beef and pork with natural casing to get to get that snap when you bite into it. The taste really delivers, absolutely delicious.
Boars head offers a flavor profile in its natural casing dog similar to sabrett with a lower sodium taste.being a born in New Yorker, I miss the sabrett carts but they are a cheaper made version of a Boars Head natural casing dog,not to slight the Boars Head natural casing knocks.
Boar's Head is hands down superior to all others listed. That snap when you bite into dog is what it is all about
13
Hummels
Absolutely the best. Have tried every other hot dog out there, but none can top Hummel's. People go to the Northeast for lobster, but I go for a grilled Hummel's hot dog in natural casing and with mustard relish on top. Yum!
Absolutely the best hot dog anywhere. You can only get them in Connecticut and the fact that a local hot dog is up on this list, tells you its that good.
I live in Florida down here NY this NY that. Not only is new haven apizza by far the best. New haven Hummel hot dogs are a level above. The burger was found in New Haven also. Loud Lunch. And I miss squash flowers and lobster rolls hot with butter. Drink it down with a foxon park white birch soda.
All is good... but you have to try Hummels Big Bites... The best...!
14
Applegate Farms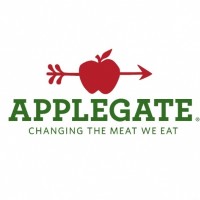 Quality all beef; best flavor.
Yum and guilt free.
15
Kayems
First, only natural casing hot dogs are worth eating, Kayems are good but first prize from Chicopee provision in Ma. Are the best!
Eat a Kayems foot long at a Rays game. Maybe the best I ever tasted.
Only hotdog that I will buy!
I do not care for this brand.
16
Zweigle's
I LOVE these hot dogs - the absolute BEST - but then again I am from Rochester! Unfortunately, I now live in Florida and we can't get them.
I am from Rochester and they are the best in the world. You can get them on line at New York Style Deli.
Cost is high but now and then they are worth it.
Their White Hot (Poppers) are an absolute delicacy. The southern states need this brand, en masse.
I've tried all of the other "best" hot dogs, including the ones down south. Nothing beats a grilled Zweigle's for taste.
17
Sahlen's Hot Dogs
Buffalo's own frank. This large, meaty hotdog w/ great flavor & a nice snap is the western New York bench mark that all others are measured. None of the brands in this list can cut the mustard compared to Sahlen's.
You guys are all lost... The fact that this one isn't even on the list discredits this whole site.
Also available at Cheney Bros. retail stores in Florida! Best hotdog by far!
Best hot dogs ever! Nothing comes close!
18
Hillshire Farm
The beef natural casing frank was discontinued in the late 80's or early 90's to my dismay. They were the best I've ever eaten
19
Deutschmacher
I can't find these anymore. Great taste, not oily. A delicious quality hot dog.
My favorite by far, Hebrew National a close second.
They are my family's favorite.
So good there the best!
20
Miller's
Best for many years. Jumbo size fit Ball Park Brat Buns perfectly..

Leaner and tastier than all the rest,

Lance Sterling, expert
Best hot dog I ever had!
Best hotdog ever!
21
Roessler's
Can you buy them in a supermarket anymore.
22
Bryan Juicy Jumbos
Bryan's all Beef was the best by far followed by Bar-S Jumbo All Beef hot dogs for my taste buds. Ball Park Angus Beef was a distant third. I hate it that yankee-doodle dipstick Sarah Lee bought Bryan and chose to push a Ball Park instead. Those turd birds also messed up my Fast Fixin Brand of Pre-Cooked all Beef hamburgers and pushed that skinny yankee crap Ball Park Pre-Cooked Burgers as well. I say favor and savor the competition and if cheaper brand is beating you in taste test, fix your cooking or since own both, still making money. Oscar Mayer's All Beef Angus Hot Dogs are good too! I cannot stand when it's primary ingredient is pork followed by chicken and beef. I hate those hot dogs and we are in Texas, a Beef state not yankee pig pork state.
My family loves the Bryan Juice Jumbo Hot dogs; however, we can no longer buy them in our area. I have written to the company a number of times yet the company continues to push the Ball Park hotdog, which in my opinion, cannot compare to Bryan. We wish the company would once again distribute the product to our area. There is not a better tasting hot dog than Bryan...
I have yet to taste a better hotdog than Bryans. Unfortunately Sara Lee bought the company and also owns Ball Park hotdogs. Sara Lee has discontinued distribution of Bryan Hotdogs just about everywhere in favor of the more profitable Ball Park.
Since I moved to dallas 3 years ago I have not seen Bryan's beef jumbos anywhere although it was the only brand I bought in Alabama. No hot dog can compare o Bryan's and the worst one I ever had was. Ball park. Awful.
23
Dietz & Watson Natural Casing Franks
Dietz & Watson hot dogs taste great and snap beautifully.
The only hot dog brand I eat!
One of the best
24
Smith's
Smith's Natural Casing Wieners are the absolute best! They have nice, spicy flavor and a excellent snap.
Best Hot Dogs hands down! Nothing compares to the natural casing snap from a Smith's dog!
Great hot dogs with a wonderful casing snap.
Natural casing, and great flavor!
25
Wimmers Natural Casing
I thought everywhere around the Us had these, moved out of Nebraska and have tried a dozen different types of hotdogs, all have failed to live up to the Wimmers natural casing, now bring them back from Nebraska on every visit.
I am lucky to live in Nebraska where Wimmers hot dogs are the best. Wonderful smokey flavor. I have eaten Nathens, Vienna, Ball Park and Oscar Meyers. Wimmers beats them all. Hand's down.
I grew up on Wimmers hot dogs and living in Georgia I no longer have access to them. Wish they would ship! I stock up when visiting Nebraska. They are the best!
Every chance I get I "import" an ice chest full from Nebr. To Ark. Solid and full flavored. Good on or off bun, cold or hot.
PSearch List