Top 10 Funniest Stand-up Comedians
The Top Ten
1
George Carlin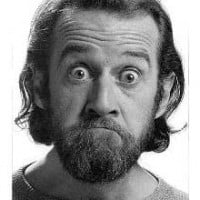 George Denis Patrick Carlin was an American stand-up comedian, actor, author, and social critic. Carlin was noted for his black comedy and reflections on politics, the English language, psychology, religion, and various taboo subjects.
Friend of my mine introduced him to me couple of years ago. Since then, he's my favorite. Very observant and analytical to the bone. His material is educative and stimulates logical thinking. Worth watching again and again.
I have to agree that Carlin is the best of the best... He not only jokes but he's serious about what he saying and makes perfect sense and what he says is fact..
This guy has to be the best stand-up comedian ever! I am not American, not even a native English speaker, but I read 2 of his books, and I Know all his specials!
His name itself is one damn joke. - HezarioSeth
487 Comments
2
Robin Williams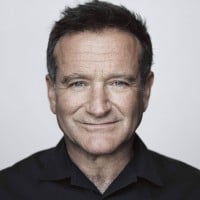 Robin McLaurin Williams was an American actor and comedian. Starting as a stand-up comedian in San Francisco and Los Angeles in the mid-1970s, he is credited with leading San Francisco's comedy renaissance. He died in 2014.
On MJ's death - a doctor said: "Taking propofol to sleep is like taking chemotherapy because you're tired of shaving your head! "
'We had gay burglars the other night. They broke in and rearranged the furniture. '
hands down the best at ad lib quickest thinking comedian ever
No script needed, Williams is quick on his feet and sure to get a laugh. Incredibly in tune with the human condition. Love this guy!
190 Comments
3
Dave Chappelle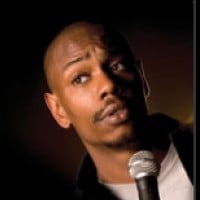 David Khari Webber "Dave" Chappelle is an African American stand-up comedian, screenwriter, producer, and actor.
Never seen the Chapelle Show, so this is just based on his stand up gigs.

I think he's hilarious and it's so refreshing to see a black comic that doesn't just base 100% of their jokes on those boring "black people this white people that" nonsense he's got the right balance and I love the voice he puts on when he's pretending to be one of his white friends
His white accent is the best, hands down one of the best stand up comedians in history.
FUNNIEST GUY EVER! I love it when he switches from his real voice to a white mans voice. BRILLIANT!
One of only two comedians who can make me laugh out loud. The other is Louis
266 Comments
4
Louis C.K.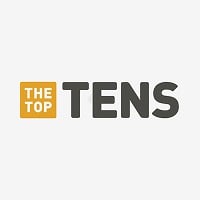 Louis Székely, known professionally as Louis C.K., is an American comedian, actor, writer, producer, director, and editor.
Clearly number 1. I've never laughed so hard in my life before listening to Hilarious. (His latest stand-up performance)
The best out there today by a long shot. Not only does he speak so many true statements about everyday life that people never think about until they hear it but he makes it absolutely hilarious! To me he is so much funnier than Dane Cook could ever hope to be and I believe he rivals the greats of Robin Williams and George Carlin. If he continues to come out with more stuff as good or funnier than what he has out right now, I believe that he will go down as the best comedian of all time.
I watch his show every week, he has me on the floor laughing every time I see his stand up, especially his special 'Hilarious'
Louis C. K. Is the best working comedian. There are no other comedians today who are getting new, fresh material year after year for their fans. Louis seems to be gaining more and more recognition from every person who is a fan of comedy, or a comedian themselves. You will never hear a bad word about the guy, and you will never hear a bad joke either. He is the most relatable stand-up out today, and arguably the most original in a long time. If anybody today were to take the position of a true stand-up legend, Louis will be able to if he keeps up his pace.
334 Comments
5
Richard Pryor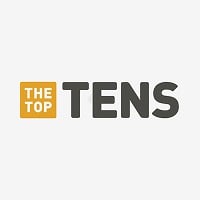 Richard Franklin Lennox Thomas Pryor was an American stand-up comedian, actor, and social critic. Pryor was known for uncompromising examinations of racism and topical contemporary issues, which employed vulgarities and profanity, as well as racial epithets.
I think a a lot of younger people voted on this list. Richard pryor is by far one of the funniest people to grace this earth. It's a shame he's so far down, let alone on the contenders list.
Richard Pryor is the measuring stick of all comedians.. He was the best.. and always will be
EVERYONE over the age of 40 knows that Pryor was the king. Ask any of the comedians on this list (the ones still living I mean) and they will tell you he was GOD!
Why the hell is Richard Pryor not in the Top 10? He inspired George Carlin, Russel Peters and many others to become comedians. He was the one who introduced the use of colorful vulgarities into the stage and encouraged comedians to talk about things people would never dare talk about in real life. He was one of the first, along with Lenny Bruce, comedians to let us see society's real face. A classical comedian and he's positioned 12? Disappointing.
172 Comments
6
Eddie Murphy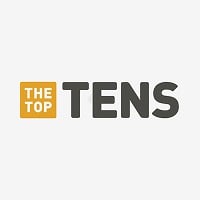 Edward Regan "Eddie" Murphy is an American comedian, actor, writer, singer, and producer. Murphy was a regular cast member on Saturday Night Live from 1980 to 1984.
How can this guy not be better then Chris Rock! Chris started out because of him. nuff said
When we talk about his stand-up comedy... it is enough to say: WATCH "DELIRIOUS" AND "RAW" So funny!
He has always been my favorite, especially when he played in "COMING TO AMERICA" I have always loved Eddie Murphy, he will always be one of my all time favorites. Great job Eddie Murphy and keep up the good work!
All around great entertainer!
128 Comments
7
Chris Rock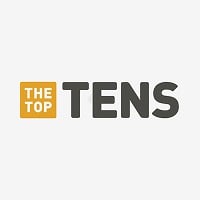 Christopher Julius Rock III is an American comedian, actor, writer, producer, and director. After working as a standup comic and appearing in small film roles, Rock came to wider prominence as a cast member of Saturday Night Live in the early 1990s.
Funniest guy I have ever seen! There are a lot of people in Russia who likes his jokes
Wait for him in Moscow
funniest guy I've ever seen he has a lot of fans in Bulgaria, we wait him here.
Chris rock he's the best, he sets up his jokes very well and he makes sense

He said mean things about other peoples color really
128 Comments
8
Bill Hicks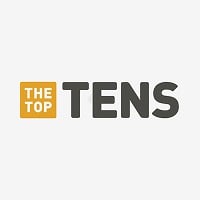 William Melvin "Bill" Hicks was an American stand-up comedian, social critic, satirist, and musician.
Alright, I want to put it to everyone like this. What is comedy supposed to be? Is it just supposed to make us laugh or is the truth of the matter more important. I will argue that the greatest comedians have the ability, talent, and heart to not only make us laugh hysterically, but to bring into question our thoughts/philosophies and cultural beliefs. I would even argue that this is the purpose of comedy itself; education, knowledge, and greater conscious understanding through the human feeling and enjoyment of laughter. When it came to this purpose no one f put it down like Bill Hicks, George Carlin and Lenny Bruce were the only two in the same ball park as this genius. I am one of those people who claim that he was in a sense a prophet because he spoke to America(and the world) about a future in which he foresaw that basically parallels our own present period. Have you looked around at the world recently? Corporate domination of our lives and society through the deception of ...more
The best and most ingenious comedian of modern times. He makes jokes and satirizes the stupidity of our way of life that we think is so important. He talks about issues most comedians wouldn't dare touch because they are fake and don't really have much to say. Topics discussed include the government, smoking cigarettes, religion & hypocrisy, consumerism & advertisement, selling out in music as well as just talking about stupid people in general. He also is one of the only comedians today that bring up the issue of mind altering drugs as helping society instead of harming it as so many people claim. His sketch on Marijuana vs Alcohol is one of the best of all time sketches in my opinion and brings to life undeniable truths about pot. Like he said, seriously if you are against drugs, than you need to delete all your music, cause most of the good songs were probably made by people using drugs. Bill ingeniously argues that drugs take us to higher point in thinking and creativity that we ...more
The best social critic of all time and fall over pee yourself a little funny, but only to smart people. He was too honest and real to reach the mainstream in the pre-internet 80's-early 90's. For a man who died at just 32, he left a large body of intellectually mature work, and some great jokes.
Oh please, come on, at the time of writing Bill is the 8th greatest comedian, I suppose that this is why Trump was voted in...don't let the general public have a vote. If he was still alive he'd be pointing to the de-intellectualisation (if there is such a word) of America and the fact that he only 8 is further proof than that...I felt like I was dressed as Boy George at a clan rally...sharp, insightful, brutal brought real insight to his comedy, intelligent and told you what was going wrong in the world and why he should have been made emperor. He was to comedy what America Idiot is to music...one nation controlled by the media...he saw it happening in every aspect of life. A true comedy genius very sorely missed by me and my friends.
126 Comments
9
Bill Cosby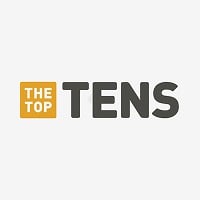 William Henry "Bill" Cosby, Jr., is an American stand-up comedian, actor, and author. ...read more.
The fact that he could do a whole routine and never use a swear word tells you volumes about is skill with the English language. He never had to work "blue" to be funny; he didn't have to go there.
The fact that Dane Cook is above Bill is insane. I disown my generation
He is more funny than anyone on this list, and he keeps it clean. Its easy to cuss a lot, but keeping it clean and hilarious is leaps and bounds beyond everyone here! Why the heck isn't Bill at least in the top 10?
He's average at best
109 Comments
10
Gabriel Iglesias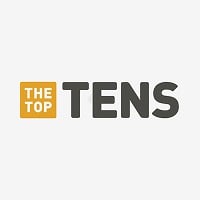 Gabriel J. Iglecias, known professionally as Gabriel Iglesias and comically as Fluffy, is an American comedian, actor, writer, producer and voice actor.
I'm watching him right now and I can barely type this because I'm laughing so dang much!
He is so funny... I love his jokes he should be on the top.. And for the record he's not fat he's FLUFFY!
"rink diet soda now, so you can have regular cake later"
He's so stinkin funny, I've peed a couple times listing to him
313 Comments
The Newcomers
? Kiri Pritchard-McLean
? Rachel Fairburn
The Contenders
11
Jerry Seinfeld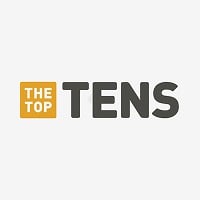 Jerome Allen "Jerry" Seinfeld is an American stand-up comedian, actor, writer, producer, and director. He was born on April 29, 1954 in Brooklyn, New York. He is known for playing himself in the sitcom Seinfeld, which he created and wrote with Larry David. As a stand-up comedian, Seinfeld specializes ...read more.
he's so good, he doesn't even need to swear to make you laugh - danajs24
The Master of Comedy, He changed the Comedy world and took it to a new level!
I don't think people who have not seen jerry's work should vote in here... It'll be a big mistake... he is the best... ever!
He honestly should be at number 1, his comedy is so good and he doesn't even swear!
120 Comments
12
Mitch Hedberg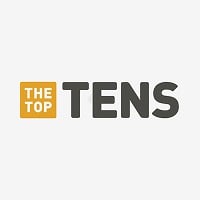 Mitchell Lee "Mitch" Hedberg was an American stand-up comedian known for his surreal humor and unconventional comedic delivery.
"I'm against picketing, but I don't know how to show it. "

"I got a business card, cause I wanna win some lunches. That's what my business card says: "Mitch Hedberg, Potential Lunch Winner. "

"I saw this wino, he was eating grapes. It's like, "dude, you have to wait. "
"A severed foot is the ultimate stocking stuffer. "

"An escalator can never break: it can only become stairs. You should never see an Escalator Temporarily Out Of Order sign, just Escalator Temporarily Stairs. Sorry for the convenience. "

"Dogs are forever in the push up postion. "

"Every time I go and shave, I assume there's someone else on the planet shaving. So I say, 'I'm gonna go shave, too. '"

"I had a stick of CareFree gum, but it didn't work. I felt pretty good while I was blowing that bubble, but as soon as the gum lost its flavor, I was back to pondering my mortality. "

"I was at this casino minding my own business, and this guy came up to me and said, 'You're gonna have to move, you're blocking a fire exit. ' As though if there was a fire, I wasn't gonna run. If you're flammible and have legs, you are never blocking a fire exit. "

"Wearing a turtleneck is like being strangled by a really weak guy, all day. Wearing a backpack and a ...more
I used to like Mitch Hedberg.
I still do, but I used to too. - BloodyThunderX
brilliant
92 Comments
13
Daniel Tosh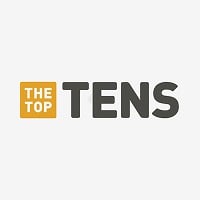 Daniel Tosh is thoroughly funny. He has no limits, no boundaries he wont push. He isn't afraid of making the crowd gasp, in fact, I think he enjoys it. He is "HILARIOUS, " if Louis C. K doesn't mind my use of the word. I enjoy his show "Tosh.0", but for the REAL DEAL you have to check out his hour special, "Completely Serious". He's a comic genius.
"My girlfriend is Korean... For this joke. "
He's like Dane Cook, if Dane Cook actually told jokes.
Should be #1 or at least #2, He is the best comedian I've ever seen and I've seen all of these people. Plus he has a top rated show Tosh.0 and is becoming a household name.

Just saying, If you want to laugh, Daniel Tosh is the way to go.

P.S. why is Dane Cook even on this list?
Like a great Champagne, Daniel Tosh is is getting better and better with a little aging. Daniel is one of the few "Comedy Gods" and he is still doing stand-up. If you do not like laughing until you fall over at a live show, he may not be your type. It's wonderful that somebody can shoot an entire arsenal of critical notes aimed carefully at anybody and everybody, yet (nearly) nobody is ever really insulted. He is truly gifted in making people laugh, now he is aged and perfect in a really imperfect world of funny! Do you want proof? Look how the ladies dress their best when he performs. It, s like a contest! He is the prime bubbly ready to pop... GO DANIEL! Love, Mother
168 Comments
14
Kevin Hart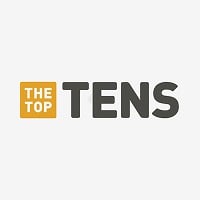 Kevin Darnell Hart is an American actor, comedian, writer, and producer. Born and raised in Philadelphia, Pennsylvania, Hart began his career by winning several amateur comedy competitions at clubs throughout New England, culminating in his first real break in 2000 when he was cast by Judd Apatow for ...read more.
He's the funniest guy ever. You 'll die laughing if you see his concerts. The best and funniest stand-up comedy ever! Promise. Download some of his movies and watch the whole thing without stopping cause his jokes are interconnected. I couldn't stop laughing when I went to his concert. He is the best for sure!
He is one of my FAVORITE comedians today! This guy has a way of telling a story that can make a situation that's happened to nearly all of us, seem like the most hilarious thing you've ever heard. Nearly all of his material is on things that everyone can relate with. I LOVE THIS GUY!
I've seen all three of his specials and saw the last one live. Funniest guy ever! Everything is funny; his facial expressions, impersonations and jokes are the best! Check him out if you haven't yet!
Best all around comedian to come along in a long time.
379 Comments
15
Bill Burr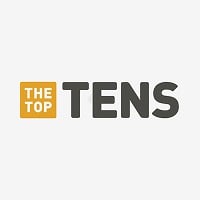 William Frederic "Bill" Burr is an American comedian, writer, and actor. He is best known for his stand-up comedy specials.
Seriously. This guy is hilarious. He's not offensive or degrading, for all the women out there who appreciate that. Why is Bill Burr number 38?! He is top 5 material.
I'm VERY certain that people that are voting on this list haven't seen this guy as he would be in the top 5 EASILY with Pryor, Carlin and others.
Easily my favourite. No other comic has continuously made me laugh more than Bill Burr. That is notoriously difficult to do, to be so consistent. With other comedians, I just like some of their stuff, I nitpick but legit all of Bill Burr's videos are gold. His stuff ain't even offensive (maybe except to a woman), he maneuvers race well, his female voice is hilarious and his references and explanations are on point. What he says is true and makes sense, but he sounds like a cranky old white guy (well these days he actually is) that you can't take seriously.
Simply one of the funniest stand up comedians on the planet... I didn't stop laughing for a whole hour with his Let It Go special.
312 Comments
16
Jim Gaffigan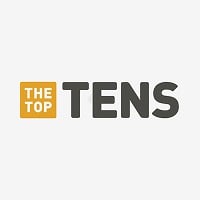 James Christopher "Jim" Gaffigan is an American stand-up comedian, actor, voice-over artist, and author.
Jim is funny to people of all ages. He doesn't rely upon cursing or other typical comic methods. He takes ordinary topics and makes them funny. Even my five year old was laughing at old videos of his Hot Pocket routine. I first heard Jim on the radio and thought he was great. His second voice, which operates as if an audience member is making commentary on his act, while maintaing the flow of his routine, is genius.
Yes
So good, one of the best of all time. I think Gaffigan is amazing and needs more air time all over the world. At this point I'm just typing to make this little bar go farther. END
Jim Gaffigan Is The Most Hysterical Comedian Out There! I Can't Stop Laughing!
123 Comments
17
Jim Carrey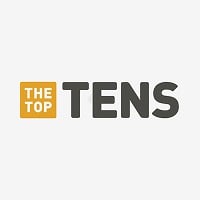 James Eugene "Jim" Carrey is a Canadian American actor, comedian, impressionist, screenwriter, and producer. He is well known for comedic roles in films such as Ace Ventura: Pet Detective, The Mask , Dumb and Dumber, Ace Ventura: When Nature Calls, The Cable Guy, Liar Liar, How the Grinch Stole Christmas, ...read more.
I can't believe Jim Carrey didn't make to the top ten! Super funney in all of his movies!
In terms of expression, Jim Carry is the best. He is a natural comedian and very flexible actor. He deserve to be on top one. He is also the most famous comedian. Anyway, I think this list is not about the best but, who deserve most to go to hell. The top one is the most worth it to be in hell. That is why Jim is not worthy to go to hell. He should be the least on the list. No offense...
hes just so funny i die by laughing to much lol - chantella
He must be IN TOP TEN!
122 Comments
18
Lenny Bruce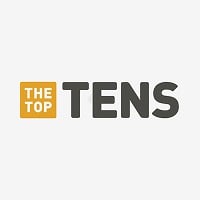 Leonard Alfred Schneider, better known by his stage name Lenny Bruce, was an American stand-up comedian, social critic, satirist, and screenwriter.
Even though I know his material is a little dated. It is a complete disrespect to have Lenny Bruce this low on a stand up comedian list. This is a guy that even George Carlin praised extensively for pushing the boundaries of what could be said on stage. Every successful and funny comedian recognizes the impact Lenny Bruce had in stand-up.
He was a comedy god. He basically inspired every single comedian that swears. He stood up for freedom of speech on T.V. and never gave up. He basically shaped the way T.V. is today, legend, RIP. - venomouskillingmachine
The reason Lenny Bruce (and other older comedians) is this low on the poll is because those voting are too young to know him. Let's face it, the majority of people voting here are under 50. Same reason Richard Pryor is lower than Chris Rock, for instance.
Just about all the comedians on this list owe a little bit to Lenny for pushing the boundaries of free speech.
5 Comments
19
Eddie Izzard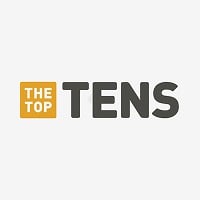 One of the funniest people I have ever heard
Intellectually funny, relatable, European transvestite. LOVE HIM. He makes sure to have a joke for everyone, and bridges cultural gaps. His self referential "writing on the hand" bits are awesome.
This bloke is the best comedian in the world if you ask me! His jokes combine serious topics and give it an incredible absurd twist. His joke about "Stealing empires with the cunning use of flags" to reflect on the colonial empire of England is awesome. Bottom line: His shows are incredibly sharp, and really funny in a surprising and absurd way. Refreshing
Simply the best. He seems to really enjoy his performances, and audiences can feel it. Everyone can feel it, even from their own home. If I could recommend just one comedian, I would recommend him. There can be none other who uses such a variety of topics with such effectiveness, apart from perhaps George Carlin. However, with Izzard, you can tell he enjoys poking fun.
53 Comments
20
Doug Stanhope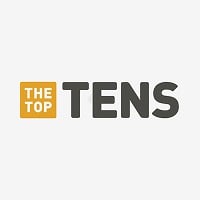 Douglas Gene "Doug" Stanhope is an American stand-up comedian, actor, and author known for his cynical, controversial comedy style and libertarian political views.
He is by far my favorite stand up comic. The fact that he is not hugely successful is 100% his choice since he has said many times in the past that he prefers to do stand up for his fans. I'm a huge fan of dark comedy in general, so as soon as I discovered him he instantly became my favorite! I highly recommend you check out his stuff.
So, underrated. Needs to be way higher, like up there with George Carlin and Richard Pryor. Perhaps the best comic out there today. Stanhope doesn't spoon feed you his jokes. People consider what he has to say controversial, but the s*** he says is true to the point of hilarity. He is usually wasted on stage and smokes what looks like an entire pack on one set, while ranting about stupidity in society. He is not as famous as many of the people ahead of him on the list, but he must have balls to say and criticize some of the things he does. He is also becoming more deservedly well known through his appearance on the show Louis, when he plays Louis CK's friend, Eddie, who said he wanted to go through and end his life. I believe Doug and Bill Hicks should both be much higher on this list. - PrincelyVirtu
Underrated but it's on purpose
Excellent - Hovel3
32 Comments
21
Jeff Dunham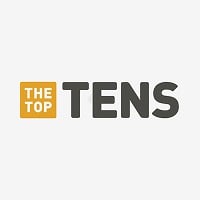 Jeffrey "Jeff" Dunham is an American ventriloquist, producer, and stand-up comedian who has also appeared on numerous television shows, including Late Show with David Letterman, Comedy Central Presents, The Tonight Show and Sonny With a Chance.
I admit that I've only seen one of Jeff Dunham's specials but it was hilarious. Unlike many of the other comedians listed here he is capable of being funny without being vulgar and using f-bombs and other such words as the main source of humour. The only comedian that I know of that was better than Jeff Dunham in this respect was Red Skelton who unfortunately is not in this list.
He is amazing and funny with his dummies they are hilarious
Jeff Dunham most indefinitely has a knack at comedy. On just his facial expressions alone, someone would laugh. His jokes are so priceless, that our family has inside jokes based on some of his improvisation. It's something that one can enjoy over and over, which is a rarity in itself.
I like what he does so much.
79 Comments
22
Lewis Black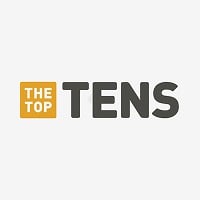 Lewis Niles Black is an American stand-up comedian, author, playwright, social critic, actor and voice actor. He is known for his angry face and his belligerent comedic style, in which he often simulates having a mental breakdown.
Listen to Lewis Black every night falling asleep - I find something exceptionally calming about his caustic, but down-to-earth jokes. I've listened to most of the comedians on this list, but there are non I can listen to with the regularity of Mr. Black and still enjoy.
Give him time - there's something very intelligent in much of what he says.
If it weren't for my horse, I never would have spent that year in college.
He is without a doubt, one of the top funniest men alive. His actions, like rolling his eyes and raising his voice, just crack me up. Nobody will ever fill Rodney's shoes but, if I were you' I'd add a Lewis Black show to my bucket list. This guy is hilarious. Top 5 in my opinion. He seems like an average Joe and then starts to lose his mind. A must see act!
Unlike most people, I don't think that cursing is automatically making comedy any easier, it's just a form in which Mr. Black's comedy is at it's maximum potential. Strange enough, I do listening to Lewis Black falling asleep too.
25 Comments
23
Jimmy Carr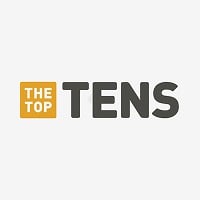 James Anthony Patrick "Jimmy" Carr is an English stand-up comedian, television host and actor, known for his signature laugh, deadpan delivery, dark humour, and use of edgy one-liners.
I like the fact he has a lot of interaction with the audience. Cutting down all the hecklers. Personally I like the dark comedy. Who cares if it's offensive. It are just jokes. You just gotta love British sense of humour.
Says what others are thinking in the nice way. Yes that is the nice version. Should not be taken as offensive as he is just making jokes. One of the best comics ever and one of the few greats!
"I'm not saying Michael Jackson was guilty. But if I was a billionaire paedophile, I'd buy a funfair for my back garden."

"My girlfriend said she wanted me to tease her, so I said: 'Alright, fatty? '"

"When I was a kid, I used to have an imaginary friend. I thought he went everywhere with me. I could talk to him and he could hear me, and he could grant me wishes and stuff too. But then I grew up, and stopped going to church."

Some of my favourite Jimmy Carr jokes.
Its quite funny to say to a girl whose suckin you off, 'its rude to talk with your mouth full. ' its even funnier if she replies, 'Well its not full. '
32 Comments
24
Jim Jefferies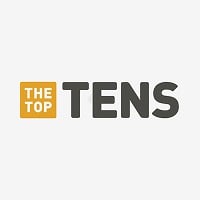 Geoffrey James Nugent, known professionally as Jim Jefferies, is an Australian stand-up comedian, actor, and writer.
I swear to god
The only comedian who actually puts me in hysterics. best comedian, should be #1. a LOT better than the majority of the people on this list.
Jim jefferies is best comedian I have ever seen. I do stand up myself, but often find other comedians to be boring and simply trivial. He manage to have great jokes, great irony, while being a great story teller. I really admire him, also as a man. He's really willing to make you laugh about anything worth laughing and not a single joke of him is something. His great sense of humour is not missing any funny moment in the life happening around him. I wish I could have the talent he has, and to meet him at least once.
Funny man, top 10 for sure.
49 Comments
25
George Lopez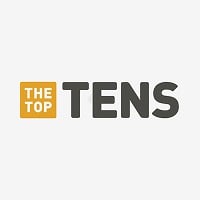 George Lopez is an American comedian, actor, and talk show host. He is known for starring in his self-produced ABC sitcom George Lopez.
I love his show why you crying I almost peed
One of the most hilarious comics of all time. His early standup is hit or miss, but he really hit his stride when he started talking about the difference between Latino and white culture. He is so sharp, so exact with his phrasing, so incredibly on point. Never tanks, never does a bad joke, never has a bad delivery. He's a genius. That said, he does sometimes recycle jokes, but even makes old material sound different and incredibly funny.
georgelopez should be on the top ten he is way morethan funny he is hylarious!!!!!!!
wow nothing but haters G. Lo is the best alive for real came from nothing here from my town to of san fernando if you hating on him at this spot wow you ain't mexican for real choow # 1 george lopez
21 Comments
26
Lisa Lampanelli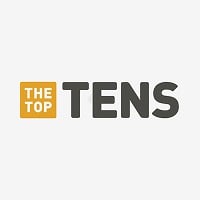 Lisa Lampanelli, born Lisa Marie Lampugnale; July 19, 1961, is an American former stand-up comedian, actress and insult comic. Born in Trumbull, Connecticut, Lampanelli is one of three siblings and was born to a middle class family. She is known for her very ethnic humor, most notably racial minorities ...read more.
She should be in top 5 for sure - westofohio
Why is the first woman at 42
She's the Queen of Mean and hilarious! Why shouldn't she be in the top ten? She really should be on there, and I hope the site sees this so that she can get her rightful place on the list.
She is the funniest comedian ever! She should be at least in the top 5. She is one of those comics where everybody gets made fun of so we can all laugh at ourselves. - westofohio
7 Comments
27
Rodney Dangerfield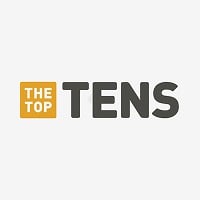 Rodney Dangerfield was an American stand-up comedian, actor, producer and writer, known for the catchphrase, I don't get no respect!, and his monologues on that theme.
I was so poor, If I hadn't been born a boy, I wouldn't have had anything to play with. I met the Surgeon General--He offered me a cigarette. My parents didn't like me. My bath toys were a radio and a toaster. I came home from work and my wife met me at the front door in a negligée. She was coming home too. The doctor told me I have to keep smoking cigarettes if I want to stop chewing gum. My marriage is on the rocks again, yeah, my Wife just broke up with her boyfriend. I asked my Father if I could go ice skating, He said, "Wait til it's warmer". I told my Father I wanted to go to the zoo. He said, "If they want you, they'll come and get you". My Mother never breast fed me. She said she liked me as a friend. My wife likes to talk dirty to me when she has sex. Yesterday she called me from a motel. Rodney wrote jokes that will be just as funny and just as fresh 100 years from now. Not many comics can do that. He deserves more respect.
Rodney is #47? Ask the comedians rated above him who's funnier. You'll then get a proper ranking for him: Definitely Top 5. Mike Birbiglia edges out Rodney?
Rodney's gravestone: There goes the neighborhood.
My favorite of all times.
No way should he be this far down, especially since a lot of the people who looked up to or were inspired by him are ranked higher then him on this list. Hedberg was great but he still was nowhere near as good as Rodney.
"I called triple A. They left the car, towed me away! " Dangerfield has some of the most hilarious one-liners I've ever heard in my life, and his entire being with the bugged-out eyes, the woe-is-me voice, and loud suits only make him that much more idiosyncratic. I wish he was in The Top 10, although considering how little respect he got in life perhaps it is appropriate he's here.
35 Comments
28
Redd Foxx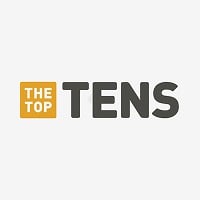 John Elroy Sanford, better known by his screen name Redd Foxx, was an American stand-up comedian and actor, best remembered for his explicit comedy records and his starring role on the 1970s sitcom Sanford and Son.
Redd Foxx is funny, charming, and just a down to earth guy. Although he's rough when he plays Fred in Sanford And Son, He's just in character. I loved when Esther would show up cause then it got funny. Rollo made the show with Fred funnier and funnier.

Fred: "You want another one? Well do ya? Alright "Bim Bam Boom" Somebody get this n**** outta my room." Priceless. - Celmore
Are you serious #93. What idiot came up with this poll. Redd Foxx, Flip Wilson, and Richard prior set the bar for serious stand up comedy. Yet I am seeing a whole lot of C- list even D- List comedians listed higher. If you really believe Carlos Mencia ranks higher than Redd Foxx, you probably think that Dane Cook actually is funny.
" Now Esther they should've run over your face"
He should be in the top 10 "Ya big dummy"
5 Comments
29
Jeff Foxworthy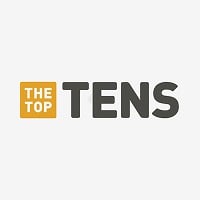 Jeffrey Marshall "Jeff" Foxworthy is an American stand-up comedian, actor, television and radio personality, author, and voice artist.
I got some water for the birdies drink up little birdies
*POP* lets do that again and somebody get the minute rice - Lolboi
"If you mow your lawn and find a car, you might be a redneck" HOW CAN JEFF NOT BE HIGHER - Bec
"If you go to the Family Reunion to meet women, you might be a Redneck..." - walter34
'If you own a home with wheels on it and several cars without, you just might be a redneck. '
9 Comments
30
Steven Wright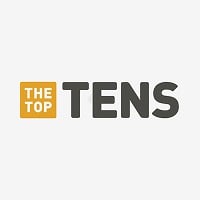 Steven Alexander Wright is an American stand-up comedian, actor, writer, and an Oscar-winning film producer.
He's not the greatest of all time, as that title is reserved for Carlin, but goddammit this man deserves a spot in the top ten, if not top five. If you wanna talk about comedic efficiency, Steven Wright reigns supreme. No comedian dead or alive has registered as many laughs per word as Wright. This man is a true genius.
Couch Guy
This guy is fabulous! He makes so much sense out of nonsense! His detailed observations of life and how some words can mean so much more How he mixes theories and makes his own theories out of them... Laugh out loud, truly funny guy! Looks so dead and tired on stage... But his audience is exactly the opposite...

"Right now I'm having amnesia and deja vu at the same time. I think I've forgotten this before. "
Steven Wright -No One Thinks from outside the box as Steven. He uses words and verbal images that make you think, Steven toss out an handgrenade and waits for it to go off, then 3-2-1 oh you got it. Master of controling the Audience.

16 Comments
31
Bill Maher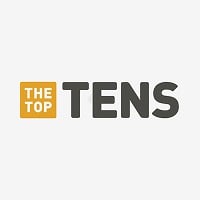 William "Bill" Maher is an American comedian, writer, producer, political commentator, actor, media critic, and television host.
Don't necessarily have to agree with everything he says even though most of it is the truth, but his delivery is always great, charismatic and captivating. Like his little chuckles too.
Too political to really be funny, only those who agree think he is funny. Personally I think he is a sad little boy and feels better mocking those who think differently. Or maybe he has short syndrome and I'm not talking about height.
Best American Comic, certainly top 5. Makes you laugh and think, agree or disagree with him currently he's in the top 10 touring venue grossing comics in America.
Love him as he casts his personal spell on the lies and obscurantism of all the religions in the world, with wit and fun leaves you thinking and not only laughing... said by an Italian fan! Should be much higher in the chart!
12 Comments
32
John Pinette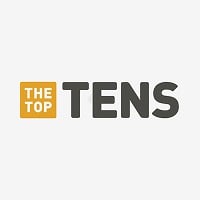 He's not under rated as far as I can tell. His summer tour started in January, and did about half the year of shows. I'm trying to see him December 2007 in Las Vegas, but he is not doing any shows, and I think he's on vacation. I would want to be if I toured half the year. Though he is the most famous, in the sense of Jerry Seinfield, he will one day if he's ever on television series or in a movie. And who knows, maybe John perfers to not be extra ordinary famous, and prefers only to be famously talented famous. Love him!
He's not under rated as far as I can tell. His summer tour started in January, and did about half the year of shows. I'm trying to see him December 2007 in Las Vegas, but he is not doing any shows, and I think he's on vacation. I would want to be if I toured half the year. Though he is the most famous, in the sense of Jerry Seinfield, he will one day if he's ever on television series or in a movie. And who knows, maybe John prefers to not be extra ordinary famous, and prefers only to be famously talented famous. Love him!
He was probably the best comedian out there and should be much much MUCH higher on this list. He was usually clean and he was able to make you laugh so hard that milk would squirt out your nose! He always talk about different buffets and do perfect impressions of people, but it's a shame he passed away.R.I. P John Pinette, at least he is able to see Timmy again in heaven.
John pinette should be much much higher. He is easily the funniest man on the face of the earth!
30 Comments
33
John Mulaney
The funniest person on this list
He is great
Give him time and he will soar up this list.
A legend. - 24601
25 Comments
34
Joan Rivers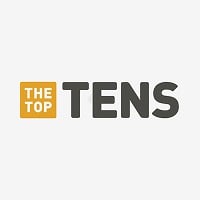 Joan Alexandra Molinsky, better known as Joan Rivers, was an American comedian, actress, writer, producer, and television host noted for her often controversial comedic persona - where she was alternately self-deprecating or sharply acerbic, especially toward celebrities and politicians.
Definitely top 15 worthy. - shiftaltkey
Should be #3
Should be in the top 15.
Joan Rivers is considered one of the best comedians of all time. Why is she on the last page?
4 Comments
35
Anthony Jeselnik
What is wrong with you?! must be in the top 10!
Amazing
Stumbled on him after recommendation from similar dark humoured comics Jimmy Carr & Frankie Boyle.
Very funny comedian whose clever interplay with taboo subjects and wordplay are a joy to behold
He touched almost all the taboos of comedians but I just can't hate him because of his sick humor and more importantly, his cunning yet attractive smile.
18 Comments
36
Katt Williams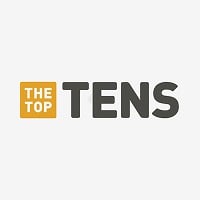 Micah Sierra "Katt" Williams is an American stand-up comedian, actor, rapper, singer and voice artist.
He amazes me with his punchlines and the energy he has on stage. Very funny man
The best in the show
He is by far the funniest comedian I've ever listened...and all I do is watch stand-up comedies.
He may cuss a little too much sometimes but other than that this guy is hilarious
This right here it's kryptocronokunnalite
75 Comments
37
Russell Howard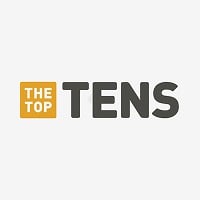 Russell Joseph Howard is an English comedian, television and radio presenter and actor, best known for his TV show Russell Howard's Good News and his appearances on the topical panel TV show Mock the Week.
I liked him in good news - Weirdest-thing
He is probably the only comedian, who says big problems in the world and gives great situations about it. He also isn't a discriminant or a racist. He also is very knowledgeable. - DylanB5
Amazing Comedian watch his compilation of his best bits - MaximanDaBeast
He has to be the funniest comedian I have ever seen! I have watched russell Howard's good news for 2 years and I really like watching him. I am always in stitches when I watch him even when I have watched the episode 50 times already. He makes teenager and adults laugh and faint from his excellent stand up comedy. Also, on his popular show called russell Howard's good news, he talks about a wide variety of topics like children and education and many other things and he can still make a joke out of them and all of the other topics which end up being really funny and comical.
I love russell Howard!
34 Comments
38
Greg Giraldo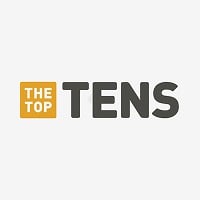 Still heartbroken over losing this great talent way too soon. So intelligent and incredibly talented. Never failed to crack me up. Hilarious. I would see him live in a heartbeat if he was still here. Rest in Peace you are missed.
The most underrated comedian in the history of comedy. Hands down.

I have watched his CC specials over and over again. Such a genuinely funny comic. RIP Greg Giraldo.
His blunt and intelligent stand-up rivals the greatest of all time. He is also the greatest roaster to ever live.
A straight up legend. Giraldo was extremely honest in all his routines, never stopped to breathe, and was just funny as hell. Nobody can deny his comedic ability. RIP. - alexschubert
8 Comments
39
Michael McIntyre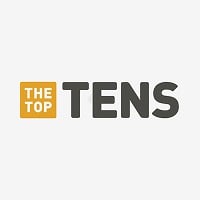 Michael Hazen James McIntyre is an English comedian, actor and presenter. In 2012, he was reported to be the highest-grossing comedian in the world.
When he uses his hands it's so funny and no one else does that - Solly
39th?
He is absolutely amazing and he always makes me laugh, I always want to watch him on the T. V and always laugh at his jokes. I love how the interlink, its amazing! He is a comedian genius. Hilarious!
I think he is so funny and always makes me laugh whenever I see him and I think he's really hot and so cute!
37 Comments
40
Steve Harvey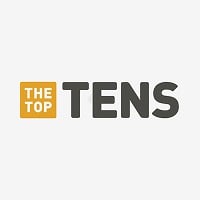 Broderick Stephen Harvey, known professionally as Steve Harvey, is an American comedian, television host, producer, radio personality, actor, and author.
One of the best to ever do it, I can't believe he's this far down, what are they're judging! This crazy, I love everything he does.
Steve Harvey is super funny. I enjoy when he reads a question on Family Feud and a contestant gives a dumb answer, he will be speechless and the audience will be laughing. This guy rocks on that show. - kmyeakel
Like the mustache. - lannypetersong
Steve Harvey Is So Hilarious! I Always Watch Little Big Shots, The Steve Harvey Show, And Family Feud!
9 Comments
41
Larry the Cable Guy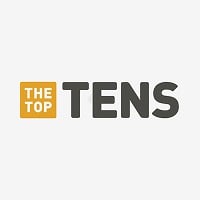 Daniel Lawrence Whitney, known professionally by his stage name Larry the Cable Guy, is an American stand-up comedian, actor, former radio personality and comedian.
#57? Are you people high!? GET REAL! The guy should be in the top 10, I practically wet myself listening to him and the nice thing about him is.. Every word that comes out of his mouth doesn't need to be the F word like many of them comedians out there. RIP Mr. Carlin, you were funny and no disrespect to you, but you had a filthy mouth.
Haha I love Larry The Cable Guy, Because My cousin's husband is from the South and acts just like him, and looks just like him. If you saw them side by side at the bar you would think they were brother's tryin to pick up the hot waitresses saying We'll Get Her Done! Wink Wink and then turns around with a cigar in their mouth.
It was close tie between larry and Ron white but I like Larry a little bit better. Git-er-done
Literally one of the most un-funny people on the planet. His material is all irrelevant, dumbed-down rubbish
17 Comments
42
Billy Connolly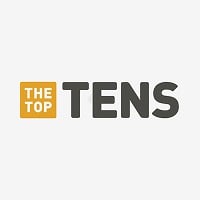 Billy Connolly at number 40? Someone is having a laugh.
Out of all the comedians I've seen I can honestly say that Billy Connolly is my favourite! I would love to have him as a friend so that I could laugh forever!
His longevity and nationality doesn't help him on this list but 'the big yin' is much higher than this suggests.

His early work is only on record and is twinned with his music career, where a lot of his early material comes from. Quite simple one of the greatest comedians of the 70's and 80's, and was still hanging round in the early 00's. If you do nothing else from seeing his name, give him s YouTube to see what all the fuss is about, if you can understand the accent that is!
What a pointless list! Billy Conolly was described by Robin Williams as the funniest man alive and you list him at 49. Typical Americans. You deserve Donald Trump! Now there is a real joke.
48 Comments
43
Bernie Mac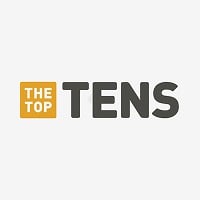 Bernard Jeffrey "Bernie" McCullough better known by his stage name Bernie Mac, was an American stand-up comedian, actor and voice artist.
I ain't scared of you mother f...
He... Was teazin me!
R.I.P The King Of Comedy - Masonw517
Uncle Bernie is my favorite of them all - topper
13 Comments
44
John Cleese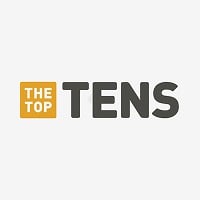 John Marwood Cleese is an English actor, voice actor, comedian, screenwriter, and producer. He achieved success at the Edinburgh Festival Fringe and as a scriptwriter and performer on The Frost Report.
Best ever!
Hilarious the scene in fawlty towers where he beats up his car with a branch my I almost wet myself.
Dane Cook is 19 and John Cleese is 64. I must be dreaming. - 445956
45
Jon Stewart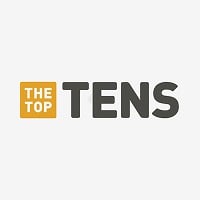 His stand up was so insightful and thought-provoking. I really admired how earnest he seemed in his points, yet how hilarious he would still be. As much as I love The Daily Show, I still miss his stand up!
Screamingly funny, consistently... as John, himself, would say, "tell me more! "
Very funny take on current events. If you like the Daily Show then you need to see his stand up!
funniest stand-up I've seen, covers every aspect of society in the funniest way possible
2 Comments
46
Patton Oswalt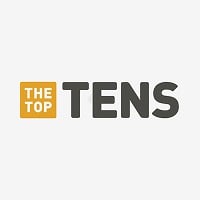 Patton Peter Oswalt is an American stand-up comedian, writer, actor, and voice artist, known for roles such as Spencer Olchin in the sitcom The King of Queens, voicing Remy in the film Ratatouille, and playing multiple identical brothers, the Koenigs, on Agents of S.H.I.E.L.D.
Easily one of the most edgy and hysterically funny comedians I have ever witnessed. If you don't know who Patton Oswalt is, you don't deserve to vote.
How the hell is this comedic genius not higher on the list? His CD "Werewolves and Lollipops" is still one of the funniest things I've ever heard
Patton is quirky, hilarious and intelligent. A self proclaimed "bridge troll" and geek, his nerdy sensibilities and edge make him one of the most underrated, but hysterical comedians today. "SKY CAKE! "
Patton Oswalt is first on my list, only because Carlin is off playing with the universe somewhere. 44th... really? This is just confirming my arrival on planet retard. Get it?

Patton 1, Carlin; Joe Peshi rest his soul on the sun, No.2, Sorry George, but the good news is I'm keeping you on my Cell Phone.

That's right Georgie ol boy! I'm not deleting you, and only you!

Bye, MOM!
7 Comments
47
Dara O'Briain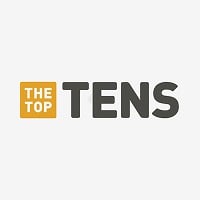 I just wish to see more of his stand ups - topper
Great comedian! Knows how to balance fun, and smart stuff. He seems to know a little bit of everything! He makes up jokes so fast with things given to him! Should be way up there!
Clearly the best stand up comedian, just search him on YouTube. It is impossible not to laugh.
Dara O'Briain is such a great stand up comedian. I'm surprised he's not closer to the top of the list.
If you are a little bit of a science geek, you'll probably enjoy him even more.
8 Comments
48
Jeff Ross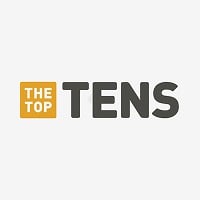 Jeffrey Ross Lifschultz, known professionally as Jeff Ross, is an American stand-up comedian, insult comic, actor, director and author.
Jeff ross is great, especially on roasts, he can tear you a new one, if you know what I mean should be higher on the list
Jeff Ross is hilarious. He makes the funniest jokes on roasts. - NoEntranceHere
He is the king of roasting. My favorite comedian definitely!
The greatest roaster of all time hands down - ryanrimmel
1 Comment
49
Frankie Boyle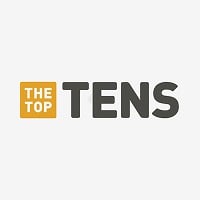 Francis Martin Patrick "Frankie" Boyle is a Scottish comedian and writer, well known for his pessimistic and often controversial sense of humour.
He has to be the fastest living wit. Nobody on this list is as spontaneous as Frankie. Watch him abuse his audience. You'd rather live in Chernobyl than sit in the front row of one of his gigs.
he cool
The sharpest and most brutal satire around - seriously. He was banned from the BBC for a while, but later was allowed his own show (Frankie Boyle's New World Order) and, amazingly, his humour did it not water down and remained as surgically, gut-bustingly poignant as ever.
Really? Number 80? You lot don't know modern day comedy. He is the quickest and smartest comic going around. Watch him on series 1-7 of Mock the Week on you-tube. Or his stand up shows where you'll find the most insulting humour around. Nothing is off limits at one of his live shows.
14 Comments
50
Demetri Martin
I like parties, but I don't like pinatas... Because the pinata promotes violence against flamboyant animals: 'Hey, there's a donkey with some pizazz... Let's kick his a'.
I feel that his humor is like a smart humor where to have it be funny you have to be able to understand it while others like Daniel tosh in 17 uses bad humor that can offend many and foul language to be funny and his T.V. show tosh. o made lower my expectations for him because he isn't even doing anything himself anymore just his fans on his site do it but many of the clip on his show I seen all ready on trutv or months n years ago with a new comment n that's it he himself has yet to do anything about it but demetri works on his show with his mind tosh could toss a dart at a board with video submission titles n have a show with comments n captions from the people who send them in
I used to play sports. But then I found out you can buy trophies. Now I'm good at everything... - jbar62
If I ever saw a amputee being hanged I would just starting yelling out letters.
20 Comments
PSearch List
Related Lists

Top 10 Stand-up Comedians

Funniest Female Comedians of All Time

Funniest Asian Comedians of All Time

Funniest Cultural Comedians of All Time
List StatsUpdated 20 Nov 2019
72,000 votes
529 listings
13 years, 310 days old

Top Remixes (164)

1. Dane Cook
2. John Pinette
3. Bill Cosby
Curti2594

1. Bill Hicks
2. George Carlin
3. Chris Rock
InhaleDeep

1. Bill Hicks
2. George Carlin
3. Lenny Bruce
MasterofRituals
View All 164
Posts
Bill Hicks was the greatest...there will not be another
InhaleDeep
Are You Kidding????
corebare
Anyone Know This Comedian?
admin
Error Reporting
See a factual error in these listings? Report it
here
.