Top 10 Funniest Stand-up Comedians
The Contenders: Page 10
181
John Caparulo
"Can I have a Coke"... Oh is Pepsi Ok?.. "Oh is Monopoly money ok"

HIS VOICE MAKES THE JOKES FUNNIER... MUST SEE!


He only has one stand up by laughed till it hurt the entire time. The way he talks makes his jokes even better. Defiantly one of the best comedians I've seen.
The man is hands down hilarious, even the way he speaks makes me smile. Animated and well spoken, John should be at the top of this list, especially since he is at the top of his game!
Funny guy... What else can I say
V 4 Comments
182
Stephen Lynch
This guy is to this day by far one of my favorite comedians. Sitting around with friends and family, listening to his albums, are some of my best memories. I saw him perform live in "The Wedding Singer" too and he was fantastic. He should be WAY farther up the list. He's in my top 20 for sure!
No quotes for this singing comedian. This guy deserves to be in the top ten. Every one of his songs has me rolling on the floor, and he's great at improvising.
His songs made my day

"If I were gay we would swim in romance, but I'm not gay so get your hand off of my ass"

"Special fred, momma dropped him on his head, now he's not so bright instead. He's a little bit special! "

His songs push the boundaries that few comedians try but does it in a way you can't help but laugh at it
V 1 Comment
183
Donald Trump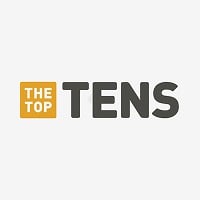 Donald John Trump (born June 14, 1946) is an American businessman, television personality, politician, and the 45th President of the United States. Born and raised in Queens, New York City, Trump received an economics degree from the Wharton School of the University of Pennsylvania in 1968. In 1971, ...read more.
His funniest joke was "I am running for president"
He is so funny! He thinks he can control a corrupt superpower when he is the least qualified in the world!
Lol. I'm running for president is his joke! - Aprat
Oh he's to halarious! I mean a game just for him to FIRE people. And then "I'm going to run for president" oh its to hilarious!
V 4 Comments
184
Mitch Fatel
Watched this guy live and laughed the whole time! Can't wait to see what he comes up with next.
Hilarious. In my opinion, funniest comedian today.
Mitch is hysterical, too funny!
So magnificently inappropriate with his preoccupation with sex!
V 1 Comment
185
Arnez J
Seriously underrated. This guy is absolutely HILARIOUS. I guarantee you will pee your pants watching this guy either on tv or live. I seen him live and OH MY GOD, he is beyond funny.
One of the greatest "Storytellers" ever. The vast majority of comedians tell 'Jokes'. Arnez just talks a whole bunch of hilarious stuff that is hysterically funny.
I couldn't breathe listening to him because was laughing so hard
Arnez, we miss you man! Come back partner! Geno Milian from Tampa, Florida!
186
Tommy Tiernan
Anyone that enjoys comedy and has never heard of Tommy Tiernan, I envy you. One of the best Irish Comedians to ever hit the circuit. His ability to tell a story to such an extent that you're right there in the thick of it is incredible. He's a comic genius.
Pure comedy genius. No one can tell a story like him and generate so many laughs before the punch line.
Best ever Irish comedian. Some jokes are very local but he is an expert at his craft!
Excellent... brilliant!
V 4 Comments
187
Robert Schimmel
One of the funniest guys I've ever come across. Might be a bit raunchy for mixed company, but he's really quite brilliant and true to life.
If you don't know this man, find out now. Life is short... you need the laughs.
Best & funniest comedian ever. Very witty humor.
He is a ball buster, wet myself laughing so hard...
V 2 Comments
188
Jim Norton
Extremely underrated in this list! He is one of my favorite comedians! He might be filthy, but he is lightening quick with smart and hilarious comments on any subject! I love yemmy!
Absolutely shocked he isn't in the top 50. Maybe because he is so dirty. This man makes himself very vulnerable. the self deprecation and honesty actually makes this unlikable looking man likable. He is profiled at airports not because the police think "Islamic Terrorist" but they look at him and say "Oklahoma 1995". "I look like every creepy white shooter".
Jimmy Norton is filthy, disgusting, offensive, and down right hilarious.
If you like the gross out comedy than watch his special Monster Rain, it had me laughing non stop - Johnnyt800
V 2 Comments
189
Margaret Cho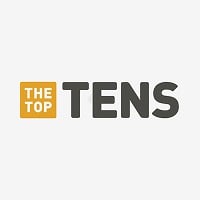 Margaret Moran Cho is an American stand-up comedian, actress, fashion designer, author, and singer-songwriter.
She is awesome! Not sure about her T.V. show, but she needs to get back to her basics and get that fresh attitude she had when she first started! Still very funny lady!
Makes me laugh harder then any comedian I have ever watched. She is absolutely gorgeous and I laugh so hard watching her shows I am in tears.
"Asian Chicken Salad......Asian Chicken Salad......*gulp*....Chicken Salad...."


She's amazing! funny, brave, and straightup great timing!
V 1 Comment
190
Dave Allen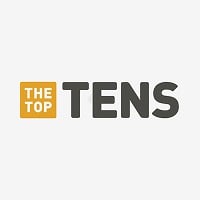 Definitely #1 on my list of funniest comedians. His earlier shows are classics. You can watch them over and over and still laugh your head off. I watch lots of stand up and I laugh and then forget about them, but I remember lots of Dave Allen jokes and sketches and they're totally worthy retelling to others.
One of the innovators of the genre. Loved all over the world. The guy really was a genius and is sadly missed. And may your god go with you.
His wonderfully funny stories find my funny bone every time.
One of the best in my humble opinion
V 1 Comment
191
Trevor Noah
I am from the Philippines and I love Trevor Noah. I watched all his videos on youtube and he cracks me up like no other. He is awesome, talented and priceless!
In my opinion he is the worlds best comedian and I love all his shows for stand ups to the daily show
He's shows never get old, I can watch it over and over he's amazing! Best comedian ever!
This list itself is a joke! Trevor deserves the spot in top 12. I have never seen anyone with the kind of talent this guy has! Deep, funny, brilliance,intelligence,etc.etc.and etc. in one bucket! He is a gem!
V 16 Comments
192
D.L. Hughley
Should definitely be ranked higher on his ability to keep people laughing over a sustained period
he's da best stand-up comedian..i have ever seen! his jokes are off da hook
193
Brett Butler
Intelligent, insightful, inspiring and just plain in-your-face. If she were a man I bet she'd be further up the list. As it is, she was not even considered herein. So I registered just to add Ms. Brett because she's absolutely hilarious! Hope to see more of her here in the near future.

One day my housework-challenged husband decided to wash his Sweatshirt. Seconds after he stepped into the laundry room, he shouted to me, "What setting do I use on the washing machine? "

"It depends, " I replied. "What does it say on your shirt? "

He yelled back, "University of Oklahoma. "

And they say blondes are dumb...

A couple is lying in bed. The man says, "I am going to make you the happiest woman in the world. "

The woman replies, "I'll miss you... "

"It's just too hot to wear clothes today, " Jack says as he stepped out of the shower, "honey, what do you think the ...more
You are quite obviously a feminist as this comedian is. The jokes are hilarious but based on the one sided "all men are bad but all females are good" jokes and your "i bet if she were a man she would be higher comment" both of you are feminists. A comedian who has one type of jokes will never make it.
194
Sebastian Maniscalco
Sebastian is hands down the funniest comedian I have ever seen... he will keep you laughing long after you leave his show. His perspective will stay with you while doing every day activities and constantly make you laugh! - LLG123
Belongs in the top ten. Beyond funny. Can watch him a million times and laugh hysterically every time
Saw him in Montreal this summer. The show was amazing! Will for sure go to see him again.
Just discovered him but already in my top 10. Watched the same special 2 nights in a row. Loved it.
V 7 Comments
195
Dawn French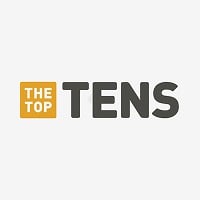 Dawn Roma French is an English actress, writer, and comedian. She is best known for starring in and writing for the comedy sketch show French and Saunders with comedy partner Jennifer Saunders and for playing the lead role as Geraldine Granger in the sitcom The Vicar of Dibley.
196
Arsene Wenger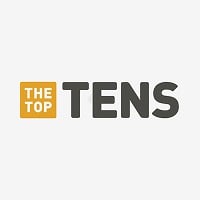 The most hilarious moment ever when he bottles another league and keeps making a fool of himself in every summer during the market. - ArAn
Classic comedian! Fourth Place a trophy? Classic! Must watch his stand up after games, makes a fool out of himself!
He always almost makes the signing of the year. that's why he wont get better than fourth. He makes a fool of himself!
197
Maz Jobrani
He is better than about 140 something of the people ahead of him. Tackles subjects others don't. Original and not repetitive.
Brilliant comedian! Jokes with racial stereotypes etc like Russel Peters. A must see!
Finally, something new AND funny. The TED Talk he does is the best example, find it on YouTube.
Maz is actually a Persian-American extremely funny and talented comedian.
He often talks about the culture of middle east and the racist thoughts that formed in media about persian or arab people.
He doesn't copy the jokes and comedies and he has his own style.What is so important is that he is trying a lot to be effective on people's opinion on middle east and he's good at it.
He is a very good and funny person and he knows what he does and what he should do and that's why I say he's so much talented because he doesn't say things that aren't actually funny and doesn't cover his words behind his technique
He actually says very funny things in a very funny way and u will understand it if you watch his shows.
His shows are really funny,full of ideas and full of peace.
He is a very great comedian
V 5 Comments
198
Umer Sharif
He is the best living standup comedian right now
The best comedian... He should be in the top 10
He is the best stand up comedian.
Best urdu stage comedian. you can enjoy direct response on comments of audiance.
V 1 Comment
199
Artie Lange
Artie is hilarious. Quick witted and great on the Howard Stern Show. He is honest and NOT pc. so refreshing.
funniest guy in the game today he's blown up in both his career and stomach

200
Kim Kardashian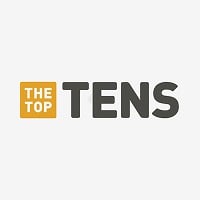 Kimberly Noel "Kim" Kardashian West is an American reality television personality, actress, socialite, businesswoman and model.
EW, NO. - ModernSpongeBobSucks
PSearch List
Recommended Lists
Related Lists

Top Ten Funniest Stand-Up Comedians In 2015

Funniest Female Comedians of All Time

Top Ten Stand Up Comedians of the 2000s

Top Ten Funniest Comedians

Top 10 Stand-up Comedians
List StatsUpdated 19 Oct 2017
67,000 votes
503 listings
11 years, 262 days old

Top Remixes (151)

1. Doug Stanhope
2. George Carlin
3. Daniel Tosh

BrianEno96

1. Dane Cook
2. John Pinette
3. Bill Cosby

Curti2594

1. Bill Hicks
2. George Carlin
3. Chris Rock

InhaleDeep
View All 151
Posts
admin
Are You Kidding????
corebare
Bill Hicks was the greatest...there will not be another
InhaleDeep
Error Reporting
See a factual error in these listings? Report it
here
.