Top 10 Funniest Stand-up Comedians
The Contenders: Page 7
121
Chris Tucker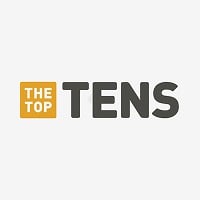 Christopher "Chris" Tucker is an American actor and stand-up comedian. He is known for playing the role of Smokey in Friday and as Detective James Carter in the Rush Hour film series.
The funniest guy ever. The great thing about Chris Tucker is the fact that he is so consistent, from Friday to Rush Hour. Hen can do it all. I am really shocked that he is so low at this list, it just shows that todays youth is so ignorant
How is he 119 he has to be in top 10 - Jufin
Please get him above
It makes me sad he is sooo underrated please people
V 1 Comment
122
Donald Glover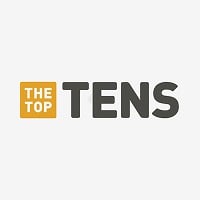 Donald's ability to entertain the audience with his life stories as a child who grew up with foster kids is absolutely astounding. The way he "Keeps things real" gives a down to Earth sensation. If you watched the show he stars in, Community, you already know he does an amazing job, just wait until you see his stand-up. Warning, stand-up is not as family friendly as the show Community.
I'd much rather have AIDS than a baby. They're not that different at all. They're both expensive, you have them for the rest of your life, they're constant reminders of the mistakes you've made and once you have them, you pretty much can only date other people who have them.
Watch this guys one hour standup. They don't give one hour stand up to just anybody. Proves my point that this guy is hilarious and is definitely not #85 on the list.
Remember when he said his brother said he was going to take a lee in his mouth, then took a dump in a display home depot toilet LOL! - Jermaineb12
V 4 Comments
123
Jay Leno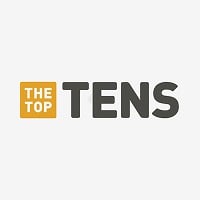 Saw Jay Leno doing standup 3 times and it's always hilarious. He doesn't need to cuss or use bad words to be funny. I enjoyed going to see Jay Leno perform every time.
2 hours of material with drop dead laughs every 7 seconds without 1 d*** joke.
124
Micky Flanagan
Funniest guy of the moment. True life story's to laugh at.
Should be much higher but his humour won't appeal to an American audience because they won't understand it. If you were brought up in the London area in the 60's & 70's you can empathize with his experiences of growing up and how funny Cockneys can be. His take on the rise of teenage pregnancy will shock you and have you laughing uncontrollably at the same time.
125
W. C. Fields
Amusing, bright, brilliant, campy, crazy, diverting, droll, entertaining, epigrammatic, facetious, fanciful, humorous, ingenious, intelligent, jocose, jocular, keen, lively, original, penetrating, piercing, piquant, quick-witted, ridiculous, scintillating, waggish, whimsical, and downright funny
Giving up drinking is easy... I've done it a thousand times!
Never join a club that would accept you as a member.
His sarcastic attitude was copied by many
126
David Letterman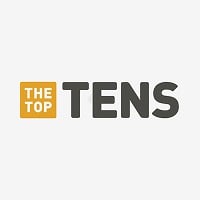 David Michael Letterman is an American former television and radio host, comedian, writer, producer, and actor.
Dave and Conan, the only two late night comedians who actually make me laugh.
127
Adam Hills
His stories are hilarious.
Utterly side splitting.
128
Jason Manford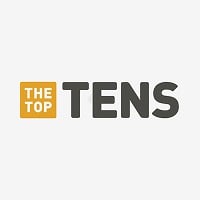 129
Judy Gold
How are there no women on this list?
V 1 Comment
130
Lenny Henry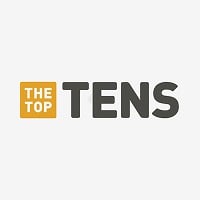 Sir Lenworth George Henry, known as Lenny Henry, is a British stand-up comedian, actor, blues singer, writer, and television presenter, best known for co-founding charity Comic Relief and presenting various television programmes, including The Magicians for BBC One.
Great energy, and great physical presence. Brings such indignation and outrage, it's something we all can connect with.
131
George Burns
Nothing more difficult than being a straight man. He was the BEST.
132
Sugar Sammy
Are you serious? This guy has to be in the top 10 or at least top 20. He goes sold out where ever he goes in the world and He can do shows in 4 languages... English, French, Hindi and Punjabi... He is the successor to Russel Peters in Canada, and let me tell you he is a bit more funny than the Mighty Russel...
133
Rich Hall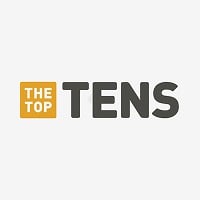 134
Kevin James
Sweat the Small Stuff - watch it! Hilariousness. Material, facial expressions, delivery... all of it is on point.
Absolutely love Kevin James and his humor. King of Queens was laughing at real life. He should have received the Emmy's and CBS let him down. I watch repeats every day to laugh.
Just saw Kevin at the Mirage in Vegas. Good show without being vulgar. Great interaction with the audience. Especially with a guy from Liverpool.
awesome
V 6 Comments
135
Jack Dee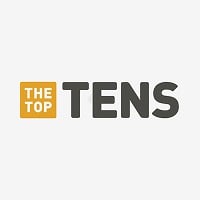 James Andrew Innes "Jack" Dee is an English stand-up comedian, actor and writer known for his sarcasm and deadpan humour.
Funniest guy i have ever heard
The worlds best stand up comedian
Funniest man on stage I ve ever seen
136
Tim Hawkins
Clean talented and original. Love comedians that can incorporate true musical talent into their show. Family appropriate and bust your gut funny.
Love him he doesn't even have to cuss to get through don't know why he was rated so low at least put him on the top 50 I mean come on
Most appropriate Comedian I've ever seen. Has True Musical Talent That is Hilarious. Clean Talented and original.
This guy's hilarious, and the humor's not messed up with swearing - stinkyjaden
V 9 Comments
137
Andy Kaufman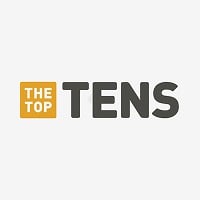 The most original, talented, intelligent, brave pioneer to ever touch comedy. If you've never heard of Andy Kaufman then it's obvious you are new to comedy.
How on earth is Andy Kaufman so low on this list? He was a true original.
If you believe we put a man on the moon...
He should be number one! He was so amazing!
V 3 Comments
138
Groucho Marx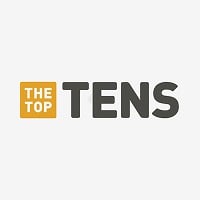 Julius Henry Marx (October 2, 1890 – August 19, 1977), known professionally as Groucho Marx, was an American comedian, film and television star. He was known as a master of quick wit and is widely considered one of the best comedians of the modern era. His rapid-fire, often impromptu delivery of innuendo-laden ...read more.
Groucho Marx with and without his brothers was the fastest ad lib artist of all time, and so famous as a comedian that the networks would allow him to walk onto any show in production at any time during the age of live T.V.. Every name on this list will admit that he is to American Comedy second only to Mark Twain and a primary influence for their careers and personal lives. If he isn't number 1, the list is faulty.
No way he should be down here. Mass amnesia rules these "top 10" or "top 100" things!
Everyone wants to be Groucho at last one time in life.
Groucho was pretty damned funny for a Jew
V 2 Comments
139
Eric Andre
He represents completely what makes modern comedy so great. - MasonOcker
140
Ed Byrne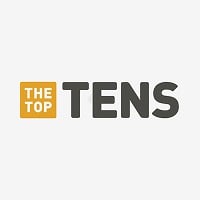 This "observational comedian" is wonderful, humoristic and sarcastic. He's in league with the big guy if only people would see it!

"Do you know who I like? No, you don't. So I'm gonna tell you. Because if you did know who I like, that would have been weird " it means you're in my head. "

"Sometimes you should say the right thing. But the wrong thing is funnier... "

"As my mother always says, If you have to swear to get laughs, then you're obviously a ct. "

This man is one of the best I have ever seen.Just watch "Pedantic and Whimsical".You will know what I mean!
PSearch List
Recommended Lists
Related Lists

Top Ten Funniest Stand-Up Comedians In 2015

Funniest Female Comedians of All Time

Top Ten Stand Up Comedians of the 2000s

Top Ten Funniest Comedians

Top 10 Stand-up Comedians
List Stats
68,000 votes
504 listings
11 years, 359 days old

Top Remixes (151)

1. Doug Stanhope
2. George Carlin
3. Daniel Tosh

BrianEno96

1. Dane Cook
2. John Pinette
3. Bill Cosby

Curti2594

1. Bill Hicks
2. George Carlin
3. Chris Rock

InhaleDeep
View All 151
Posts
admin
Are You Kidding????
corebare
Bill Hicks was the greatest...there will not be another
InhaleDeep
Error Reporting
See a factual error in these listings? Report it
here
.