Top 10 Funniest Stand-up Comedians
The Contenders: Page 9
161
Ralphie May
Whether you see Ralphie May in person or in one of his three OUTSTANDING T.V. specials, he is an A. He belongs top 5 without a doubt!
I can't even begin to tell you how pissed off I am that Ralphie May isn't in the top 10. I'm even more pisses off that there are people before him that aren't very funny at all.
This dope smokin pork chop had my face hurting, because I laughed so hard!
R.I.P. Ralphie. You are dearly missed - Jonerman
V 9 Comments
162
Adam Sandler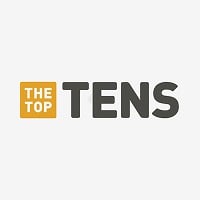 He has been in so many movies. He makes all the movies funny with that voice of his. He will make you life for life. He is way better than these comedians like Kevin Hart because, Kevin Hart just mixes up a bunch of curse words and swears and offensive comments and everybody thinks its funny? People need to hear Adam Sandler.
Too high in the ratings. Stupid voices and idiotic childish humor.
You Probably Think That He's Not A Stand Up Comedian. But He Used To Be, Trust Me, Look For His Videos On YouTube, And He's A Hell Of A Funny Comedian Too! Vote For Him!
Maix Pika viado - lucasfcoelho1
V 7 Comments
163
The Amazing Jonathon
The most demented magician in comedy. Every show is both entertaining and disturbing which makes the Amazing Jonathon better than most of the hacks within the top 50.
Have seen this guy 3 times and it gets better and better each time. Great show.
164
Paul F. Tompkins
Why the hell is he down here this guys comedy is deeper
165
Doug Benson
One of the greatest! Will make you laugh your ass off for hours!
166
Simon Amstell
I'm so glad I discovered Simon Amstell. Watched his Do Nothing stand-up and it was great! It was awkwardly hilarious but also had a deep that I've never really seen in a comedian. Often it's "haha-jokes" or analyzing other people and the behaviour of human kind (which of course also can be funny), but Simon brings something else, he brings himself. It's courage, comedy and coconess.

On NMTB you can also see his punchlines which are awesome. Also, I always wanted to do "The one and only" thing, and when I saw him do that.. Man. I wish I knew the guy. We would have fun. I know it. Anyway.
Just look him up.
167
Bob Hope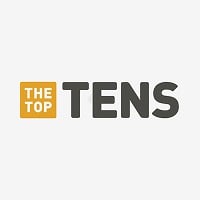 How could we leave off Bob Hope? He was this country's top comedian for like decades.
V 2 Comments
168
John Oliver
John Oliver is the best, he should be top 10, Kevin Hart there are only a few people who come close to him - matthewwilliams2
Legit my role model, the whole reason I like news
John Oliver is the wittiest of them all
John Oliver is the whitest of them all.
169
Ellen Degeneres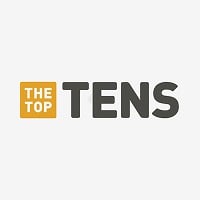 I love Ellen, she's a genious! Not only a great comedian but also a nice person
There is no way to describe Ellen. She is the funniest person ever! I start laughing just thinking about her.
My grandmother started walking five miles a day when she was sixty. She's ninety-seven now, and we don't know where the hell she is.
Ellen is the best. Even her smile can make people happy!
V 24 Comments
170
Mike Epps
Mike Epps is one of the best comedians I have ever seen, but, just like the name of one of his shows, "Underrated & Never Faded", he really is underrated. Been around for 20 years got more skill than many other comedians but he has not the worldwide buzz he deserves.
He makes my stomach hurt from laughing
This guy is way too funny to not b e even on this list. This guy made me laugh so hard I almost peed on myself and I'm so serious.
171 Brad Loekle
172
Martin Short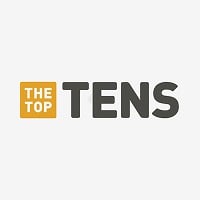 A complete entertainer: SNL.. Standup.. Musician.. Goofy Disney movies... And... Great actor (as Sebastian Ballentine on Law & Order SVU... Scary as hell! )
V 1 Comment
173 Alan Park
174 Ali Asgar
175
John Heffron
Always makes me laugh. His stories/jokes about childhood are so true and so funny. He's one of my favorites.
176
Whitney Cummings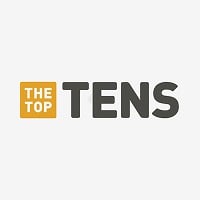 Whitney Cummings is an American comedienne and actress. She is known as the creator and star of the NBC sitcom Whitney, as well as the co-creator of the CBS sitcom 2 Broke Girls.
Extremely smart, extremely funny and extremely sexy. How do you top that?
177
Tim Allen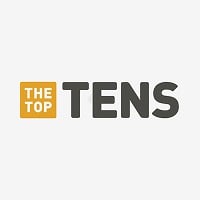 He was pretty funny and I heard he's extremely nice to meet in person.!
What is wrong with you people! This man is definite top ten!
Definitely a top 10 STAND UP comedian. This list of for "stand up" comedians specifically, not comedians!
Men Are Pigs is one of greatest stand up routines of all time!
178
Paul Foot
Easily the funniest man of all time!
179
John Caparulo
"Can I have a Coke"... Oh is Pepsi Ok?.. "Oh is Monopoly money ok"

HIS VOICE MAKES THE JOKES FUNNIER... MUST SEE!


He only has one stand up by laughed till it hurt the entire time. The way he talks makes his jokes even better. Defiantly one of the best comedians I've seen.
The man is hands down hilarious, even the way he speaks makes me smile. Animated and well spoken, John should be at the top of this list, especially since he is at the top of his game!
Funny guy... What else can I say
V 4 Comments
180
Stephen Lynch
This guy is to this day by far one of my favorite comedians. Sitting around with friends and family, listening to his albums, are some of my best memories. I saw him perform live in "The Wedding Singer" too and he was fantastic. He should be WAY farther up the list. He's in my top 20 for sure!
No quotes for this singing comedian. This guy deserves to be in the top ten. Every one of his songs has me rolling on the floor, and he's great at improvising.
His songs made my day

"If I were gay we would swim in romance, but I'm not gay so get your hand off of my ass"

"Special fred, momma dropped him on his head, now he's not so bright instead. He's a little bit special! "

His songs push the boundaries that few comedians try but does it in a way you can't help but laugh at it
V 1 Comment
PSearch List
Recommended Lists
Related Lists

Top Ten Funniest Stand-Up Comedians In 2015

Funniest Female Comedians of All Time

Top Ten Stand Up Comedians of the 2000s

Top Ten Funniest Comedians

Top 10 Stand-up Comedians
List Stats
67,000 votes
503 listings
11 years, 322 days old

Top Remixes (151)

1. Doug Stanhope
2. George Carlin
3. Daniel Tosh

BrianEno96

1. Dane Cook
2. John Pinette
3. Bill Cosby

Curti2594

1. Bill Hicks
2. George Carlin
3. Chris Rock

InhaleDeep
View All 151
Posts
admin
Are You Kidding????
corebare
Bill Hicks was the greatest...there will not be another
InhaleDeep
Error Reporting
See a factual error in these listings? Report it
here
.