Greatest Keyboard Players of All-Time
1
Nick Rhodes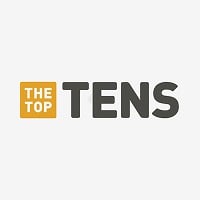 Worked and scraped together enough money to buy his first Wasp when he was just a teenager, formed the band Duran Duran at 16 and is the only member that has remained since.

Completely self-taught himself keyboards and still making good relevant music - recent 2015 Paper Gods album hit the top 10 in charts- for almost 40 years through the eras of analog and digital keyboards, and still able to effortlessly work with both formats. Actively touring to this day.

Aside from keyboards, he's also a music producer, photographer and the creative behind many side projects from music to art & culture. Stylish and well dressed always -- a metrosexual gentleman to top it off!
An innovator, Rhodes creates structures, sounds and melodies that sometimes initiates and otherwise augments the work of the other band members. His ideas at the formation of Duran Duran to fuse the keyboards over the bass funk and guitar driven melodies gave the band a unique sound that still continues to develop fresh ideas 35 years later. Planet Earth, The Chauffeur, The Man Who Stole A Leopard, Paper Gods, are all incredible.
No one layers soundscapes like Nick, his sounds are original and different from what you have ever heard before. He mixes his keyboards very well with guitars as well, which isn't easy. It is also one of the reasons why you can't really put Duran Duran into one category. Their sound is a bit of everything and a lot of nothing you have ever heard before. It is why I consider them to be not only my favourite band but the most under appreciated band by the music press. OK, so they were good looking and knew how to package that with the music, but that doesn't mean that they didn't have substance or talent.

The fact that he is self-taught makes him an incredible player and obvious #1 choice, without disrespecting anyone else.
Nick's style has always been so creative. He often uses samples of things in such interesting ways. Things like glass breaking or some sound from a documentary or something like that. He creates an aural landscape that can make you imagine some otherworldly place as you listen to each song. I absolutely agree he is the best.
2
Keith Emerson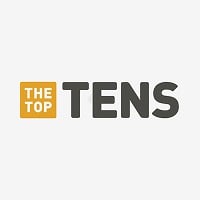 Keith Noel Emerson was an English keyboardist and composer. Emerson played in a number of bands before he found his first commercial success with the Nice.
I have been a professional musician (keyboard session/studio) and no one comes close to Keith. I see comments about other players like he can play two keyboards at one time... My dog can play two keyboards at one time. Wakeman's left hand is no where near the dexterity or speed of Keith's in the day. Keith played contrapuntal leads, when no one else did and most couldn't. So let's start the list over with Keith at number's one and two. One for his right hand and two for his left, and then let's proceed.
I have seen all the great Rock keyboardist and literally there is Keith Emerson and all the rest. The greatest technical player, Hell he plays complex Bach pieces with a 200lb organ on top of him upside down! REALlY!

His piano playing is extraordinary, but his mastery of the Hammond Organ is absolute Genius. Not mention he innovation with synthesizers.
I'm a professional keyboardist and in my opinion there is no better keyboard player on the planet and Keith Emerson as a composer and as a performer I studied his music since I was 13 years old and I still plays music of 57 his influential all over the world and has touched people of all cultures across the planet he was retired from keyboard magazine because he was number one and no one else had a chance to say that anyone beat ski when he was in his prime is a huge mistake he will continue to influence the world and it's keyboard players to His Brilliant music please don't waste our time with anyone else and give him his Just Desserts just playing it was the best keyboard player I have ever seen in my life the best writer and the best performer he was a true proof of the keyboards and a brilliant human being
Just listen to the the end of "Fugue" in the middle of "The Endless Enigma". Incredible piano piece followed with a wonderful synth flurry. Should always be number 1.
3
Rick Wakeman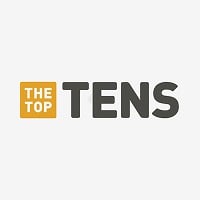 Richard Christopher "Rick" Wakeman is an English keyboardist, songwriter, television and radio presenter, and author.
Not only was Rick a pioneer in keyboard playing - he's still got incredible talent and can deliver top-quality music live. The same cannot be said for Keith Emerson who, while once an awesome exponent, is not longer able to match his earlier capabilities. I know this is largely due to a physical condition with nerve damage to his hand, but we have to rely on his past performances. Rick is still up there - brilliant after such a long career.
While Rick & Keith are of similar talent, Rick's catalogue of compositions seems a little deeper. Physical dexterity & speed are difficult to argue now... Both have paid a heavy price from years of playing... Keith had to have an operation on pinched nerves in his right elbow... No info getting from his brain to his 4th & 5th fingers... Not much improvement after... In performance I still see those two fingers curled under most of the time. All of us have our bodies betray us eventually. It's like fighting over Mozart vs Beethoven.
Rick Wakeman cut his teeth with David Bowie (mellotron on Space Oddity and piano on Changes), Cat Stevens (piano on Morning Has Broken), T Rex (piano on Bang A Gong) and as a member of Strawbs before gaining prominence in late 1971 as keyboardist of Yes. With his work on Roundabout, South Side Of The Sky, Heart Of The Sunrise and his solo Cans And Brahms, Rick took Yes to another level (all on Fragile). He would continue to take Yes further with his work on Close To The Edge, Awaken, The Remembering and other songs. Though Yes has had keyboardists come and go, Rick Wakeman stands out the most.
Rick is loaded with talent, and is by far the greatest keyboard player to ever live. Sorry Keith Emerson, but once gaining a bunch of attention by acting like a wild nut on stage does not compare to the true talent, and pure musicianship owned by none other than the keyboard wizard... The caped one... Mr. Rick Wakeman. Rick's compositions are very inspiring and still very popular today. Rick continues to perform at his high standard, and owns the title "Best Keyboard Player to Live."
4
Jordan Rudess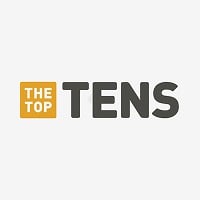 Jordan Rudess is an American keyboardist and composer best known as a member of the progressive metal/rock band Dream Theater and the progressive rock supergroup Liquid Tension Experiment.
I don't even need to do any research to know he's the best. I could be deaf and I'd still know.
the people who didn't vote for him (or other great keyboardist), voted for a stupid the keyboardist from an stupid band like X Japan; one of the most overrated bands in TheTopTens....

by the way, ALL the members in DREAM THEATER are great: James LaBrie has a really awesome voice, John Petrucci is a real shredder who always gives a great feeling to his solos, John Myung has a great power for the bass, Mike Portnoy is one of the greatest drummers ever (to bad he left the band) and JORDAN RUDESS has made great keyboard performances... - rock2metal
Let's be honest here. Technical skill is something that almost EVERY keyboardist on this list possesses. However, what sets Jordan Rudess apart for me is just the true RANGE of things he does with this technique.

From orchestral to ambient, from classical to the prog metal that most know him for, this guy tries to do everything, and almost always succeeds.

Heck, he even goes as far to design new software to bring even further innovation to the keyboard scene.

It's this kind of dedication that truly marks a legend in music.
truly a Versatile Keyboard player, graduated from juilliard, he is in my opinion one of the best keyboard players, he has so much technique and so much versatility in his playing, he can literally play just about everything ranging from cartoon music to the most complex compositions, not to mention his innovative mind including his new iphone app "morphwiz"
and the use of new tools all the time
5
Ray Manzarek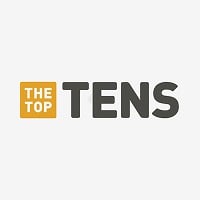 Raymond Daniel Manczarek, Jr., better known as Ray Manzarek, was an American musician, singer, producer, film director, and author.
They had no bass player. He was the bassist with his left hand while ripping chords and solos with his right. He Keith Emerson and Jon Lord are the three best keyboardist EVER! Would have given anything to see all three of them on stage at the same time. RIP to the great ones!
Ray is the most underrated member of the doors considering he probably the most work (organ, bass, backing vocals). I love his classical Bach-Influenced organ solos and rhodes-basslines that no ordinary bassist could have a hope of playing! And I envy his sideburns!
Listening to "Riders on the Storm" shows his skill. The intro itself possesses an aura of mystery.
He is amazing. The fact that he was able to come up with the riff from Light My Fire by just screwing around on the organ for a while is truly incredible.
6
Peter Bardens
Peter gave wonderful pathway for camel, he know how to use the keyboard for melodic construction of prog-rock.
Highly underrated. His work with Camel is brilliant.
In my opinion composer and an aranger of the best solos and hords in progressive rock history.
A kingpin of an underrrated band. With Lattimer, he devised and drove English Prog.
7
Jonathan Cain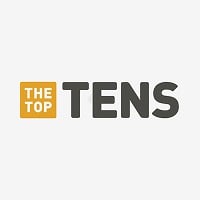 Jonathan Cain is an American musician, singer and songwriter best known for his work with The Babys, Journey and Bad English.
Journey is one of my favorite bands. I think Jonathan was a fantastic choice for a keyboard player. Wherever he goes, he'll be amazing
Best keyboard player I know of. His rhythm playing is great and nowadays how he plays the melodies to older songs the won't play anymore in his solos.
He wrote the parts for When You Love A Woman, Don't Stop Believin, Open Arms, and Who's Crying now. What more do you need?
I am 12 years old and no one comes close to him. When I went to a Journey Concert, I realized that he is simply the greatest.
8
Tuomas Holopainen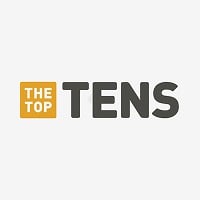 Tuomas Lauri Johannes Holopainen (born 25 December 1976) is a Finnish songwriter, multi-instrumentalist musician (but mainly keyboardist) and record producer, best known as the founder, leader, keyboardist and songwriter of symphonic metal band Nightwish. He also studied jazz and classical styles.
He made me love metal and opera. He taught me through music. He gave me hope in hard times by composing such incredible songs. I admire his talent and I hope he is going to give more and more beautiful songs to the world because we need them more than ever.
Without a doubts the greatest of all time, his talent is beyond measure because he is not only the greatest keyboard player in the word, his lyrics, the music he is able to create in his mind, and his endless imagination make them the most complete musician of our times.
Incredible composer. His talent to create amazing melodies, come up with catchy riffs and build one spectacular album after another - is a constant mystery to me. I just can't understand how it is even possible, but that just increases my admiration.
Tuomas is an absolutely incredible man. Not only is he a phenomenal composer who can create magical moments and stir emotions effortlessly with his fantastic melodies, bombastic symphonic rock tracks and rhythmic solos, his mastery of the keyboard is something to behold. Every album, every song, every moment by this man is beyond words. I see no reason why his name cannot be placed in the same breath as Hans Zimmer.
9
Jon Lord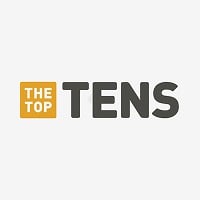 Jonathan Douglas "Jon" Lord was an English composer, pianist, and Hammond organ player known for his pioneering work in fusing rock with classical or baroque forms, especially with Deep Purple, as well as Whitesnake, Paice Ashton Lord, The Artwoods, and The Flower Pot Men.
Jon Lord was one of the creators of Hard Rock. All others were either guitarists or singers so that says a lot about his contribution.
He played heavy riffs and classic peaces with equal (some would say unparalleled) virtuosity.
I am a guitarist and Deep Purple is my favorite band, but Ritchie Blackmore is not my favorite member of the band - it's Jon.
I have nothing but respect for each name on this list (especially Wakeman, Wright and Manzarek) but Jon Lord showed that the Hammond organ is a powerful Hard Rock instrument and that keyboard can growl, scream, weep or sing as good as any guitar or vocal.
Jordan Rudess is good, but he can't hold his own against Jon Lord's genius. Also, Yoshiki Hayashi? Really? X Japan is a pretty good band and I like them, but Yoshiki ain't no Ray Manzarek or Jon Lord.

Deep Purple will greatly miss him, as his keyboard parts were an integral part of the classic sound. The riffs sounded better thanks to him.
The greatest keyboard/organ player of all time!

Deep Purple and Jon Lord forever!
Not AT ALL a keyboard fan but Jon Lord's style truly enhanced DP's songs. As a classic metal guitar player I always felt that keyboards tended to slow the tempo, muddied the phrasing and the poor slob trying to express his/her stage presence standing behind a keyboard can't be anything but pathetic (see Dio Holy Diver Live version of Rainbow in the Dark). This narrative does NOT apply to John Lord. Jon ROCKED IT.
10
Eddie Van Halen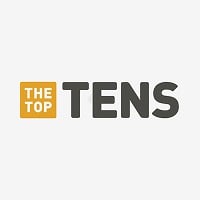 Edward Lodewijk "Eddie" Van Halen is a Dutch-American musician, songwriter and producer. He is best known as the lead guitarist, occasional keyboardist and co-founder of the hard rock band Van Halen.
He should be no. 1. Van Halen 4 Life baby!
What? He's a fantastic guitar player but not so much keyboard.
The Contenders
11
Tony Banks
He is not only keyboard player. But melody and harmonics maker.
Tony use his hands and keyboard very effectively, he makes very distinctive chords.. I can recognize his keyboard playing even with only one bar...
He is the mastermind in music compositions of Genesis.
I love Tony Banks' tasteful playing and compositions.
He is considered as the best keyboardist.. although he never expose himself too much.
There are probably more talented keyboardists when it comes to technique, but Tony Banks is the best composer I've heard. He just has a wonderful knack for song writing. He has stated that he prefers composition to actually playing. He wrote so many beautiful melodies with Genesis. So many incredible solos as well. The into to "Firth of Fifth" might be my favorite song intro of all time. Close behind that would be "Watcher of the Skies." I mean, there's no limit to his excellence.
The keyboard player who isn't just about playing fast. He is a master of melodies, and he also uses a lot of interesting chords. My vote definitely goes to Tony Banks. He defined the sound of early Genesis.
Musical genius
Absolutely the man that makes Genesis so great
12
Yoshiki Hayashi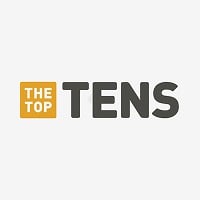 Yoshiki Hayashi is a Japanese musician, songwriter, composer and record producer. Better known by his stage name Yoshiki, he is best known as the leader and a co-founder of the heavy metal band X Japan, for which he is the drummer, pianist and main songwriter. The band achieved breakthrough success ...read more.
Note for anyone who wants to write a comment: If you have nothing nice to say about Yoshiki, just leave this side. If you just want to tell everyone how low talented he actually is, please go back to wherever you came from. Thank you. - Yuumiko
Whose Yoshiki Hayashi? Whose X Japan? Never heard of these guys and they get up there on the Top Tens? Now this is a perfect time to use the word "overrated," even when they suck so much but people kept believin' they're so cool
Simply the best pianist, songwriter, drummer and sexiest man on the planet
The greatest pianist, drummer, composer all time. His creations range from classic, orchestral pieces to heavy metal song. - kurotenshi
13
Geddy Lee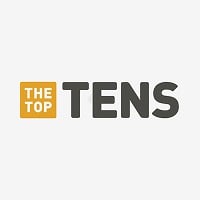 Geddy Lee Weinrib, known professionally as Geddy Lee, is a Canadian musician, singer and songwriter best known as the lead vocalist, bassist, and keyboardist for the Canadian rock group Rush.
He's actually not that bad on keyboards sometimes
Come on! Why is Geddy missing on this list?
Hey he also plays bass!
He can have more vote!
14
Geoff Downes
His record speaks for itself. Listen to Asia!
My favorite Yes keyboardist!
Master musician.
His New Dance Orchestra album from 1986 is a tour de force.
15
Richard Wright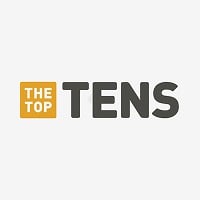 Richard William "Rick" Wright was an English musician, composer, singer and songwriter. He was the main keyboardist and a backup vocalist for the psychedelic and progressive English rock band, Pink Floyd .
Definitely should be number one. He mastered keyboards with samplers in the Floyd's early days, (Piper at the gates of dawn, Meddle, etc.. Etc.. ) and then explored new territory with the Synthi A on what are considered their masterpieces:"The Dark Side of the Moon", "Wish you were Here", and "Animals". On top of that he had his own successful solo career. I am saying this not just as a Pink Floyd fan, but as a keyboard player myself, with many other influences, (Billy Preston, Miles Davis, Brian Wilson). As was mentioned in other comments, his modesty is the other half, of what makes him a legend.
P.S. this seems a bit too much, but I'm just a really big fan.
Syd Barret invented Pink Floyd, whereas Rich Wright was the essence, the atmosphere, the aura, the soul. You can realize that on all Floyd's masterpieces, after Barret, the structure of the music is from him. Echoes, A Saucerful of Secrets, Summer' 68, Us and Them, Welcome to the Machine, The Great Gig in the Sky... Top 3 for sure.
Pink Floyd has the best use of keyboards I have ever heard and Richard's talent shows it's on all their albums and best songs such as 'Wish You Were Here', 'Pigs', and 'The Great Gig in the Sky'. Richard was the genius behind many of their songs and has always been the underrated one of the group. It's time to give him the respect he deserves for mastering that beautiful instrument
David Gilmour has long said it, there would be no Pink Floyd without Rick's sounds and influence. Innovative genius whose melodies are at the very heart of some of the best albums in history.
16
Dennis DeYoung
Fooling Yourself solo

Light intro

Roboto technique

Grand Illusion pomp
Should be in the top 10, along with Geddy Lee.
Is there any doubt
My vote is my voice.
17
Nick Oosterhuis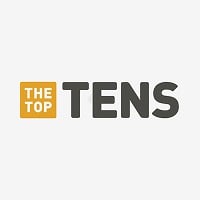 Higly underrated guy, also a excellent singer/songwriter. I am following his career since 1982 and I am always astounished to see his next project which is mostly very different from the previous one. Hardrock, Jazz, Ambient, Pop, Blues, Soul, you name it, he is always spot on.
I really like his solo piano improvisations CD. Very, very subtle and technically outstanding. Not sure it is available in the U.S. it has a Japanese cover. Got it out of Germany.
Nick is a very talented musician, and above that, he is a very nice person, and fun to work with. I suggest to anyone who needs a great musician who will work well with the whole band, choose Nick... (Bobby Kimball)
As a kid he was an amazing musician. He is unmistakable one of the very best. And much more he is still improving as a real musician never stops learning
18
Jurgen Fritz
Keyboard player from German band Triumvirate. If he was born in England instead of Germany, he'd be on everyone's top 10 list.
Incredible players, with an unique flare and ability to gracefully dance whis fingers around his gear, Fritz has been quite often critiziced for his love for Keith Emerson. Regardless, there are also differences, emotions that only belong to him. From a purely technical aspect, Jürgen always used string emsembles and Mellotrons as part of his rig, instruments which Keith never embraced. Jewels like Spartacus and Pompeii are a must.
19
Patrick Morez
People have mentioned Yes, Refugee and solo but what about the Moody Blues? You can't forget his keyboard playing in that iconic band. He was also in a band called Mainhorse. He only played on one Yes album but what an album it was. I also recommend people checking out his collaborative album with Bill Bruford called "music for piano and drums" as well as "long distance voyager" by the Moody Blues.
Look at his work in YES. In my opinion he's Definitely top Ten
Quirky moody awesomeness
Moraz is best known for his work with Yes, but in Refugee, with Lee Jackson and Brian Davison of the Nice, he was incredible.
20
Pete Townshend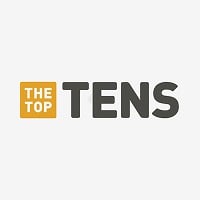 Peter Dennis Blandford "Pete" Townshend is an English musician, singer, songwriter, and multi-instrumentalist, best known as the lead guitarist and songwriter for the rock band The Who.
21
Vince Clarke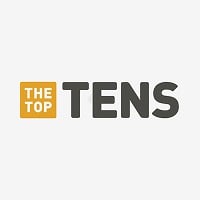 I would love to simply speak of his genius in three words, but recognize that there's so much more. Those three words, "Upstairs At Eric's." (Drops mic.)
Vince Clarke has created the soundtrack to my life for near 40 years. He has been innovative and original through it all. The album Chorus may be the best synth music ever.
Techno pop genius!
Damn how do I take my vote back and vote for Vince?
22
Kerry Minnear
Highly creative player who could both do elaborate and complex solos that are truyly amazing and relatively simple ones that just make me happy and stick in my head.
While he may not play as fast as Wakeman or Emerson, Kerry Minnear played with such finesse, while composing so much intricate music for the band Gentle Giant. Even though he played other instruments - in the studio but especially on stage - he stands above enough of his contemporaries to be considered a top ten keyboardist.
Kerry is fantastic at composing complex contrapuntal pieces and when he plays it looks like his fingers hardly move. And I have seen it up close. My favorite of all time!
Other may have amazed us with their performances, but Kerry Minnear amazed me with his MUSIC. More contrapuntal, more harmonically complex, more rhythmically textured, more modern, more innovative, and more FUNKY than any other progrock keyboardist of his time. My personal favorite.
23
John Paul Jones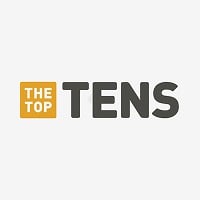 John Baldwin, better known by his stage name John Paul Jones, is an English multi-instrumentalist, songwriter, composer, arranger and record producer. He is best known as the bassist for the English rock band Led Zeppelin. ...read more.
He is a bassist, organ player, pianist, mandolin player, and sometimes he even plays a guitar, but has a huge amount of skill on keyboard
His is a very talented musician and deserves to be higher on this list.
A top ten keyboardist for a top two band. Very underrated.
He can really play the organ in Since I Been Loving You
24
Magne Furuholmen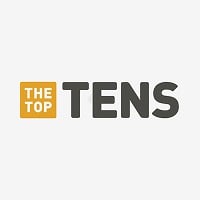 His keyboard riffs are ever catchy. He's the creator of the most famous pop keyboard riff of the '80... Take on me as well as beautiful piano melodies from the '90 til today.
In my opinion he must be definitely in the top ten.
Are you joking me? 56 sorry but I would say number 1 he is a genius and not just on the keyboard this is a complete insult to me and all a-ha fans!
He's got such a big melodic taste. His music is so full of warmth and melancholy at the same time.
25
Alan Wilder
He has always shown that feeling of knowing what sound to play exactly when. An absolute master in the art of constructing an harmonious ensemble. His tireless work with Depeche Mode is evidence of that. Depeche Mode was clearly something else with him onboard.
Classically trained, experimental composer, sampling master. Be Piano, Synthesizers or Keyboards, Alan Wilder is tops in my list. Throughout the years he has set the bar, for whom still today, Alan Wilder and Depeche Mode too, has been an influence to a vast majority of successful groups and musicians.
Alan Wilder is more than a keyboard player, he's a musical genius, producer, drummer, architect of sound and mastermind behind any project on his command (Depeche Mode, Recoil).
The man is an amazing talent and so underrated. His work involves so many layers and plays the piano/keyboard so effortlessly. He has made me love music more and more over the years and is an icon in the music world.
26
Richard Barbieri
Tin Drum was the real starting point for Richard. Since then, he has honed his craft to the point where, listening to the pieces he created on his 2 solo album (Things Buried and Stranger Inside) leaves me in absolute awe of his skills. I was lucky enough to see him perform earlier this year, and watching how he builds the layers of sound, until they create the most sublime pieces of music, was utterly awe-inspiring.
A truly unique innovative musician. The bedrock with which Japan (the band) lay upon. Underneath the traditional sounds of Guitar, Bass, Drums and Vocals, Mr Barbieri would lay his highly original keyboard sounds. His collaborative works after Japan show a versatility that more well known keyboard players would die for. A true original. Craig. Manchester
It didn't surprise me when Mr. Rich (a very nice guy, by the way) was asked by Steven Wilson to join Porcupine Tree. It fitted like a glove, although the musical output of PT was very different from Japan's. He is so much skilled, but this is true with many other keyboard players; it's his inventive, his creativity, that makes the difference. What impressed me was to find out, reading Japan's biography "A foreign place", that he barely knew how to play when he joined the band. In a couple of years, I repeat IN A COUPLE OF YEARS, he was making the best sounds in the world with "Britain's cleverest group". Nearly 40 years have passed, but he's still doing it. (Stefano, Mantua)
Richard is the only musician, apart from Mick Karn, unsurprisingly, who creates sounds I didn't know existed. I think the unique way these boys grew and learned together cannot be underestimated. It's wonderful Richard is still pushing boundaries and creating at an extraordinary rate. He's a very special and unique musician and also a very kind and lovely human being. Vote Richard! Penelope, TMK
27
Ken Hensley
Great keyboardist ranks with Jon Lord as the best in the Heavy Keyboard Department!
Not only a great keyboard player but a great writer and all round artist
The first keyboardist whose I liked. Today I like others...
Listen to GYPSY!
28
David Paich
He is the man! Great Player, Great Songwriter!
One of the best for sure!
David Paich is an Emmy and Grammy award-winning American keyboardist, singer, composer, recording producer, and arranger, best known for his work with the rock band Toto. Paich has contributed to a host of artists with his songwriting and arrangements including working with Boz Scaggs extensively in the 1970s and Michael Jackson in the 1980s. - zee_ma
29
David Bryan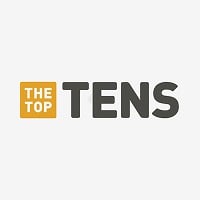 David Bryan Rashbaum, best known as just David Bryan, is the keyboard player of the popular American Rock band Bon Jovi, with which he has also co-written songs and performed backing vocals.
Absolutely the best keyboard and pianist ever, playing since the age of 6, composing musical scores, as well as the writing and composing of songs for Bon Jovi. His interaction with the audience is simply outstanding, he always has a smile for his fans. He is energetic, a true entertainer. He is a gentleman who deserves recognition for his outstanding talent and contribution to music
Easily the most talented keyboardists I have ever heard. And NO not just with his stuff with Bon Jovi.. Also his solo stuff and his music on broadway. This guy is a mega talent who can do anything and play anything he wants... After hearing all his body of work it becomes patently clear it would be a BIG mistake to underestimate or pigeon hole David. He is a legend on the keys pure and simple!
The most talented keyboard player and his able to play multiple keyboards at the same time. His live performance is something very energetic and he contact audience amazingly!


He is unique keyboard player who can play multiple keyboards at the same time. His playing skill gets even better with time. He's is uncredible live performer too. He deserve to be higher than he's now.
30
Vangelis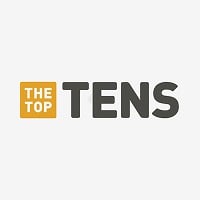 Evangelos Odysseas Papathanassiou, known professionally as Vangelis, is a Greek composer of electronic, progressive, ambient, jazz, and orchestral music.
Why in the world this guy is not on this list is beyond me.
This Man must be the best keyboard artist that has ever lived, You only have to listen to his music and realize this, Vangelis has composed many a big films i.e Bladerunner, Chariots of Fire, he also wrote To The Unknown Man which was the signature tune for Snooker on ITV many years ago - He was also part of a duo with Jon Anderson who composed State of Independence and find your way home. Keyboard artists who is in such demand for his works.
The definition of beautiful keys music
For me he is the best of composer and player
31
Greg Hawkes
The Cars were a great group. Hawkes made them a Classic.
One of the leaders of the synthpop movement. Listen to "Just What I Needed" sometime to see his skills.
Multi talented,incredible keyboard player,master of many instruments,great singer.
Any musician of any instrument trade who in his/her own contributions defines the sound of a great band should be considered great. Hawkes was exactly this. His keyboard riffs are easily recognizable to just about any music lover from the late 70's and 80's era. A highly underrated player in an amazing band that has quite frankly never gotten its due as great as it was.
32
Thomas Anders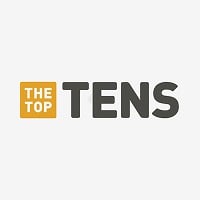 33
Janne Wirman
Give me one keyboardist that can play as fast as Wirman. Just listen to Children of Bodom's cover of Slayer's "Silent Scream" or their songs "Kissing the Shadows" and "In Your Face". He's the best shredder on keyboard, no doubt of that.
I love Children of Bodom for the music, all very very talented. No doubt the most talented around at the moment. Janne is incredible, the speed is insane. Duels with lead guitarist Alexi Laiho are impressive. Laiho one of the best guitar players alive also
The best keyboard player of all time just looking at him when he played the keyboard, just one word comes out from mouth awesome. Cob is the only band that have perfect combinations of musicians.
Janne he's the best keyboardist... He makes look playing keyboard so easy... But in real its not an easy task... Janne you're the best
34
Rod Argent
His solos on Zombies songs are brilliant and his song "Hold your head up" is incredible. I'm sure, Keith Emerson admired his works.
A lot better than this ranking. He was #8 on another similar list. So this ranking is too low.
Completely agree. Definitely top 5.
Quality keyboardist. Gereat technical ability
35
Mic Michaeli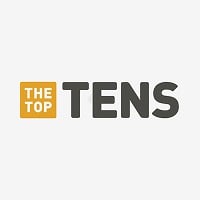 36
Elton John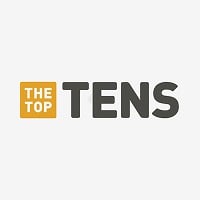 Sir Elton Hercules John CBE is an English singer, pianist, and composer. He has worked with lyricist Bernie Taupin as his songwriting partner since 1967; they have collaborated on more than 30 albums to date.
Sad that Sir Elton John is ranked so low on this list. Nobody can play piano like him. His piano can be gentle as on Your Song and Seasons, soulful as on Border Song and Take Me To The Pilot, rocking as on Saturday Night's Alright For Fighting and Grow Some Funk Of Your Own, dramatic as on Burn Down The Mission and Have Mercy On The Criminal, sorrowful as on Sixty Years On and Sorry Seems To Be The Hardest Word or a mixture of all of them as on Funeral For A Friend/ Love Lies Bleeding.
Elton John is simply the best keyboard player ever - better than all the rest by far!
No better rock/pop pianist!
#44... ridiculous, absurd, unforgivable. Should be #1.
37
Martin Gore
Come on He, Vince Clarke, Alan Wilder and Nick Rhodes are the Quintessential keyboardists of all time...Sure you can count every member of Kraftwerk along with them but Martin Gore really brought this list to ahead and made electronic music a mainstream genre.
How can this man not be included on the list? Depeche Mode basically were the catalyst to today's EDM genre. He and Nick Rhodes (Duran Duran) are my 2 favourite keyboard players, and both DM and DD are 2 of my favourite bands for the same reasons. They are original, they forge a great fusion of both guitars and synths, and are so underrated as musicians in the eyes of the music press. Martin writes most of the band's songs alone, and has collaborated with Dave Gahan on their latest releases more.

He needs to be in the Top 5 of this list.
The greatest musician in the world?.. The most influential?.. You only should enjoying the silence to understand why Martin is the 'man with the wings'..
An incredible talent, always coming up with new sounds and melodies.
38
Stephen Devassy
He is one of the best classical - western keyboardist player in india
He is one of the best in India
He is just amazing, his fingers just flow through the piano, truly amazing pianist
Stephen is a child of God
39
Billy Joel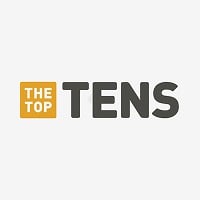 William Martin Joel is an American singer-songwriter, composer and pianist. Commonly nicknamed the "Piano Man", he has been making music since the 1960s, releasing popular albums throughout the '70s, '80s and '90s.
Top 2...Billy and Rick Wakeman. Different styles so I'd call it a tie but if I had to pick, it's Billy. Once you see him in concert and experience the range, clarity and accuracy you'll never be the same and you'll never miss any of his shows. He embodies and is The Piano Man.
But he's not a keyboardist, he's the piano man
? should be top 5
How is Billy Joel not top 5?

Come on this is crazy

To many hits to list jon cain #2 give me a break
Strangest key board list of all time
40
Tori Amos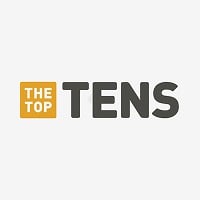 Tori Amos is an American singer-songwriter and pianist. She is a classically trained musician with a mezzo-soprano vocal range.
Perhaps it's because she's such a stunning composer, vocalist and performer, her keyboard skills are overlooked, just as Prince was sometimes underrated as a guitarist.
A true composer - this woman paints with her piano. Her music has touched and even healed the souls of so many who were lost, broken, bruised.
She is living with her piano in her own mysterious world. It is pleasure to see her in collaboration with instrument. Singing voice and melody are living as one
One of the most gifted pianists I've ever had the pleasure of seeing play live.
41
Jean Michel Jarre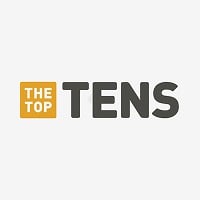 Jean-Michel André Jarre is a French composer, performer and record producer. He is a pioneer in the electronic, ambient and new-age genres, and known for organising outdoor spectacles featuring his music, vast laser displays and fireworks.
Well he basically revolutionized the whole music world singlehandedly doing what all people thought was impossible, finding the softness in electronic music and bringing it to the masses, the artists of today has got a plenty to be thankful for!
Should be top 10, not only for his talent but for his vision!
In a different class to everyone. Pure legend
Grandfather of synth pop
42
Chick Corea
This guy can really play compose and piano and keyboards in classical, jazz and fusion styles. Truly incredibly talented!
Chick has forgotten more about playing the keyboard than anyone else on this list will ever know.
Had the privilege of seeing him play in person with Return to Forever in 2007. absolutely wonderful.
Absolutely leaves everyone currently in the top 10 list far behind
43
Gregg Rolie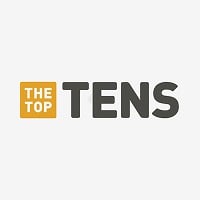 Gregg Alan Rolie is an American singer, keyboardist and organist. Rolie served as lead singer of the bands Santana, Journey and Abraxas Pool – all of which he co-founded.
IMO, the greatest keyboard player of them all.
44
Dave Greenfield
Unique sound, quirky, melodic, he's what makes The Stranglers unique. His keyboard runs always make me think-how does he do that, nobody's fingers can move that fast.
Just listen to no more heroes and you'll see why he's definitely one of the best keyboardists around. Plus he's a punk keyboardist.
Unique... His sound created by him.. Others followed a trend he went it alone and that's what makes the stranglers what they are today...
The sound of The Stranglers. Plus he once squared up to Johnny Rotten, who chickened out. Proper class act and a genuine one-off.
45
Jens Johansson
He is the most influential metal keyboardists among with Jordan Rudess of Dream Theater. So underrated
Jens Johansson is definitely one of the best keyboardists, clearly anything but a top 5 position reveals either a lack of understanding or some commercial aspects weighed in. Also, Rudess may have gotten in the wrong poll, place under long beard.
His Music is something that you just can't put in words. Speed, Technique, Feelings. And he also explode toilets.
The Number one, the faster and precisely on the world, with unique technique
46
Steve Winwood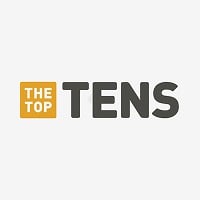 Stephen Lawrence Winwood is an English rock musician whose genres include progressive rock, blue-eyed soul, rhythm and blues, blues rock, pop rock, and jazz.
In my opinion he should be in the top ten for sure. I think he is one of the most underrated musicians of all time, and this list certainly doesn't help his cause. He can play everything but his keyboard/organ skills are amazing!
Best multi instrument player
There aren't 32 better than this guy. Up, please.
Should be top ten
47
Chris Lowe
Unique, classically trained and the best ever
He doesn't move, but sounds!
Best keyboardist in electromusic
Pet Shop Boys
48
Joe Zawinul
Greatest Jazz keyboard player and a composer of genius.
Weather Report keyboards along with Return to Forever and Mahavishnu Orchestra with Correa and Hammer respectively set a bar that has yet to be and questionably ever will be surpassed.
Greatest Jazz keyboard player and a composer of genius.

Weather Report keyboards along with Return to Forever and Mahavishnu Orchestra with Correa and Hammer respectively set a bar that has yet to be and questionably ever will be surpassed.

The 51st Annual Down Beat Critics Poll, published in the August issue of Down Beat, once again voted Joe Zawinul to the top spot of the Electric Keyboards/Synthesizer category, easily out-distancing runner-up Herbie Hancock, 260 votes to 138. I don't know how many times Zawinul has won this category over years, but I think it's safe to say that he's owned it since it was created sometime in the early 1970's.
The 51st Annual Down Beat Critics Poll, published in the August issue of Down Beat, once again voted Joe Zawinul to the top spot of the Electric Keyboards/Synthesizer category, easily out-distancing runner-up Herbie Hancock, 260 votes to 138. I don't know how many times Zawinul has won this category over years, but I think it's safe to say that he's owned it since it was created sometime in the early 1970's.
49
Stevie Wonder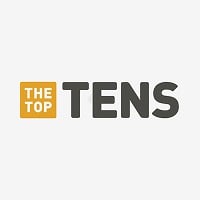 Stevland Hardaway Morris, known by his stage name Stevie Wonder, is an American musician, singer, songwriter, record producer, and multi-instrumentalist.
He's supposed to be higher than this.
Number 72? Are you kidding?
Not only keyboard genius. The synthesizer inventor.
He should certainly be on Higher Ground than this...
50
Dave Brubeck
First keyboard player I ever saw live. Tough act to follow.
Time Out. My favorite keyboard album
Original and still stands strong today in 2018. awesome talent.
PSearch List