Best Musicians of the 20th Century
These are individual artists, not bands, the people you add to the list may be a member of a band though.

The Top Ten

1 John Lennon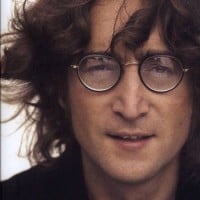 John Winston Ono Lennon, MBE (9 October 1940 - 8 December 1980) was an English singer and songwriter who rose to worldwide fame as a co-founder of the Beatles, the most commercially successful band in the history of popular music. He was assassinated by Mark David Chapman on December 8, 1980 at age 40. Lennon was characterised by the rebellious nature and acerbic wit in his music, writing and drawings, on film, and in interviews. His songwriting partnership with Paul McCartney remains the most successful in history.
The leader of the biggest-selling and most successful musical act in history.
The only other act with sales anything close to The Beatles is Elvis Presley, and he is in fact the biggest-selling solo artist of all time.
Michael Jackson's total sales are only about 1/3 of The Beatles and Elvis' totals, although MJ does have the biggest-selling single record, which is Thriller.
What on earth is John Lennon doing so low down! Michael Jackson 1st... Bloody hell! Lennon is the best! And always will be!
Lennon writes, plays, produces and sings his work. He is unique due to the in the variety of songs and music that he has wrote. Few in the list are singers only and not musicians.
Seeing Michael Jackson on top makes me sad. He's a good musician, but is he as good as the brainchild behind the world's most influential music group? I don't think so.
2
Freddie Mercury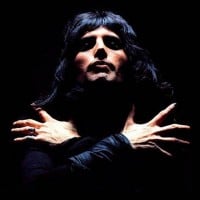 Freddie Mercury (born Farrokh Bulsara, 5th September 1946 - 24th November 1991) was a Zanzibari-born British singer of Indian descent, songwriter and record producer, known as the lead vocalist and songwriter of the British rock band Queen. He also became known for his flamboyant stage persona and four-octave ...read more.
Beautifully exquisite. The man was perhaps best known for his flamboyancy and weirdness as a man. As the singer of one of the most memorable bands in the world and a man who cared little of what people thought of him, it sure is ironic that his legacy isn't the one to have bitten the dust.
Truly unique singer, songwriter and performer, gone too soon. He packed so much experience into a relatively short life and left an impressive legacy of hits with Queen - Seven Seas of Rhye, Bohemian Rhapsody, Killer Queen. Freddie won two Ivor Novello Awards, dueted with opera singer Montserrat Caballe and stole the show at Live Aid - he was a talented, versatile and original star.
The best vocalist, and frontman of all time, everybody knows it. But he was a great song writer and a great piano player, too, and he had a great personality, he was a man with big heart. He never hated anybody, never told a wrong word about others.
Freddie was the GREATEST! It's even proven by science, he had a HUGE vocal range, he made THE MOST complex music and lyrics (My cousin has been playing the piano for YEARS and it's extremely hard for him to play Bohemian Rhapsody) And he also had a much more vibrato than any other singer alive or dead. Again, this is proven by science, so it's a fact, not an opinion!
3
Michael Jackson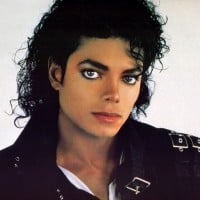 Michael Jackson (Michael Joseph Jackson; August 29, 1958 – June 25, 2009) was an American singer, dancer, and songwriter. He passed away from cardiac arrest caused by a propofol and benzodiazepine overdose on June 25, 2009. He donated (at least) a remarkable 500,000,000 dollars to charity. Michael is also known as The King of Pop (a title given to him by Elizabeth Taylor) or under the initials MJ. Dubbed the King of Pop, he is regarded as one of the most significant cultural figures of the 20th century. ...read more.
He is the King of Pop, inducted into the Rock and Roll Hall of Fame, inducted into the Songwriters Hall of Fame, and won the Grammy Award for Producer of the Year. He is the greatest music artist of all time.
Music is about reaching the soul and damn MJ new how to do that. His voice and music touched my heart and soul in ways other musicians could never do. The depth of songs like Stranger In Moscow, Who Is it, and Morphine go beyond the lyrics; the mood, the feel, and especially what it makes me feel is magical.
Became more popular Posthumous than when he was alive. So, saying that he is the best musician of the 20th century is a very overrated statement. He didn't start any main revolution in music or changed music. Talented? Sure. But the best? No way.
It's amazing how overrated Michael Jackson has become since his death. Based on how many people worship him, you'd think he was God himself. He's not God people; calm down. Top ten definitely, but definitely not number one.
4
Bob Dylan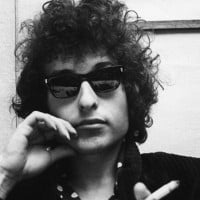 Bob Dylan is an American singer-songwriter, author, and artist who has been an influential figure in popular music and culture for more than five decades.
Bruce Springsteen said it best during Bob's induction in the rock & roll hall of fame when he said 'they way Elvis freed your body Bob Dylan freed your mind.' People don't understand that taking shots at the rich elite really wasn't a thing until Bob Dylan started doing it all the time in his writing. Watch the video 'Tangled Up in Blue: Deciphering a Bob Dylan Masterpiece' it shows how Bob plays with tenses in his music, yet still is able to tell a story we can all understand. He made it okay to sing in popular to sing in ways that people don't and he did it with a voice that stopped being pleasant in the mid seventies.
I am only fifteen, but I enjoy the music of all different times. While I do like the Beatles, I believe that Bob Dylan sang his thoughts. He put more meaning in his lyrics, and represented the thoughts of the common person at the time.
It also saddens me that Mr. Jackson in even on this list...
Paul McCartney is famous for the Beatles. Freddie Mercury is famous for Queen, Bob Dylan is famous for Bob Dylan. He's done as much for music as those higher on the list, but did pretty much everything himself. That is why he is the greatest musician who ever lived.
I'm a beatlesfan, but I cannot deny Dylan has changed the surface os the music world even more than The Beatles, so I voted for mr. Dylan. Anyone who voted on James Hetfield is insane. Metallica never had 1 percent of the impact on the music as Dylan / The Beatles had.
5
Elvis Presley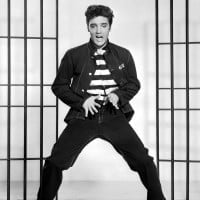 Elvis Aaron Presley (January 8, 1935 – August 16, 1977) was an American singer and actor. Dubbed the "King of Rock and Roll", he is regarded as one of the most significant cultural icons of the 20th century. His energized interpretations of songs and sexually provocative performance style, combined with a singularly potent mix of influences across color lines during a transformative era in race relations, led him to both great success and initial controversy. ...read more.
I can't believe he's not #1 or at least in the top 3. Its hard to rate musicians who were the kings of their genres. In my opinion it should be

1. Elvis Presley
2. Michael Jackson
3. Johnny Cash (how the hell wasn't he even in the top 10? )
4. John Lennon
5. Stevie Wonder (Don't know why he wasn't here either)

Then the rest are debatable.
Practically every person in our modern world today has heard the name Elvis. Elvis' hairdo, fashion, and even his voice has become iconised!
His top songs are recognisable and known by the past three generations.
His music was Classic Rock.
He truly is the King of Rock 'n' Roll!
Elvis changed the history of music... he was a phenom of music.
Fantastic performer also. Best musician ever with over 1billion sales worldwide.
1. Elvis Presley
2. John Lennon
3. Bob Dylan
4. Paul McCartney
5. Michael Jackson
6. Freddie Mercury
He is the greatest musician of the 20th century for sure. He was called the King of Rock for some reason. He was the best of the best in one of the most popular genres of 20th century so he deserves 1st or 2nd place for sure.
6
Johnny Cash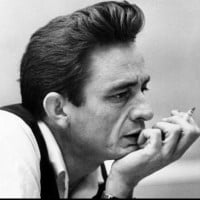 John R. "Johnny" Cash (1932-2003) was an American singer-songwriter, guitarist, actor, and author, who was widely considered one of the most influential musicians of the 20th century and one of the best-selling music artists of all time, having sold more than 90 million records worldwide. He died of ...read more.
Wait... johnny cash is all the way down here?
7
George Harrison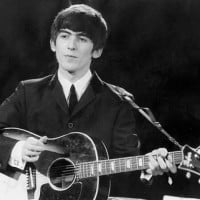 George Harrison (1943 - 2001) was an English guitarist, singer, songwriter, and music and film producer who achieved international fame as the lead guitarist of the Beatles.
One of the most profound songwriters of his generation. Managed to introduce spirituality and love into his songs with true passion which shows. Only the songs on 'All Things Must Pass' could push him to top 10 of the 20th century, but coupled with the rest of his career, no arguments could be raised against him.
Another Beatle. You don't really need to say much more. Most influential band of all time
8
Roy Orbison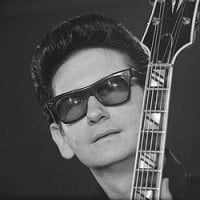 Roy Kelton Orbison, professionally known as Roy Orbison, nicknamed Big O, was an American singer, songwriter, guitarist, and musician, mostly known for his complex voice and for hits such as, "Oh, Pretty Woman".
Absolutely the best and my all-time favorite.
9
Ritchie Blackmore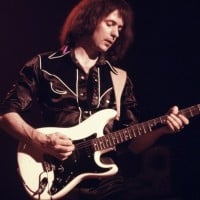 Richard Hugh "Ritchie" Blackmore is an English guitarist and songwriter, best known for his work in the hard rock/metal bands Deep Purple and Rainbow. He was ranked number 16 on Guitar World's "100 Greatest Metal Guitarists of All Time" in 2004, and number 50 in Rolling Stone magazine's list of the ...read more.
10
Neil Peart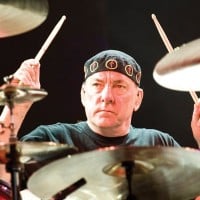 Neil Ellwood Peart, (September 12, 1952 - January 7, 2020) was a Canadian musician and writer best known as the drummer and primary lyricist of the rock band Rush. Peart received numerous awards for his musical performances, including an induction into the Modern Drummer Hall of Fame in 1983, making him the youngest person ever so honoured. His drumming was renowned for its technical proficiency, and his live performances for their exacting nature and stamina.
Greatest drummer ever changed the whole drumming, In music.
Geddy Lee and Alex lifeson. Are some of the best power trios ever.
Vote Beatles UP by the way
What a terrible list of musicians to pick from. Where's Bruce hornsby? Ask Clapton!? Neil Peart best on the list though!
The Contenders
11
James Hetfield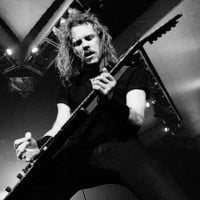 James Alan Hetfield was born on August 3, 1963. He is an American musician, singer and songwriter known for being the co-founder, lead vocalist, rhythm guitarist and main songwriter for the American heavy metal band Metallica.
Michael Jackson is so overrated, I bet ya, best looking woman, he would come first, people James is the writer rhythm guitarist and singer
12
Aretha Franklin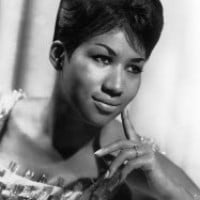 Aretha Louise Franklin (March 25, 1942 - August 16, 2018) was an American singer, songwriter and pianist. She began her career as a child singing gospel at New Bethel Baptist Church in Detroit, Michigan, where her father, C. L. Franklin, was minister. ...read more.
13
Steven Perry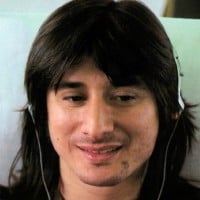 Stephen Ray "Steve" Perry is an American singer, songwriter, and record producer. He is known as the lead singer of the rock band Journey during their most commercially successful periods from 1977 to 1987 and again from 1995 to 1998.
Actually, his name is spelled Stephen.
Stephen Perry is an amazing singer. He was the lead singer for Journey from 1977 to 1996. He also had two solo albums, one in 1984 and one in 1994. Not only does he have a beautiful voice, but his range is breathtaking.
14
Chuck Berry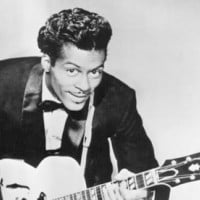 Charles Edward Anderson "Chuck" Berry was an American guitarist, singer and songwriter, and one of the pioneers of rock and roll music. He died on 18 March 2017.
Chuck Berry was the original. There is no elvis, there is no clapton there is no rock and roll without Chuck Berry yall
Incredible songs and licks.
Influenced everyone
15
Ville Valo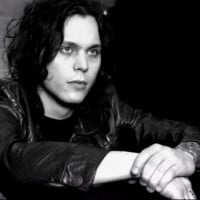 Ville Hermanni Valo is a Finnish singer-songwriter and multi-instrumentalist, best known as the lead vocalist and main songwriter of the Finnish gothic rock band HIM.
What can I say! The most underrated, amazingly talented singer of all time. MOre people should pay attention to just how talented this man is!
Ville Valo is definitely the best. He's every bit deserving of the 20th and the 21st till the end of time.
Enchanting deep voice, great lyrics, perfect face. He always gives his fans everything he has in his heart
16
Tom Waits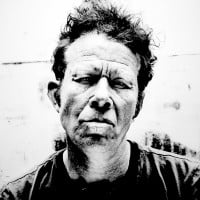 Thomas Alan "Tom" Waits, born December 7, 1949 is an American singer-songwriter, composer, and actor. ...read more.
17
Frank Sinatra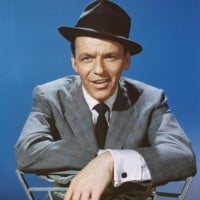 Francis Albert "Frank" Sinatra (December 12, 1915 – May 14, 1998) was an American singer, actor, and producer who was one of the most popular and influential musical artists of the 20th century. He is one of the best-selling music artists of all time, having sold more than 150 million records worldwide.
Bing Crosby was the first to popular musician to utilize the microphone. Frank Sinatra was the first to master it. He would change his position from the mic to suit the mood. He made it seem like the radio (or record player) disappeared and it was just the you and him in the room. We can also thank him for the invention of the 'concept album' when he made 'In the Wee Small Hours of the Morning.'
Frank Sinatra, in my humble opinion, was the best singer of the 20th century. His voice was pure gold, and I'm not talking about that 98.93745937201113456 pure gold type of brick. I'm talking 100%.
Dominated the airwaves for decades. So many memorable songs.
He had more class than anyone else on this list. He was a genius.
18
Paul McCartney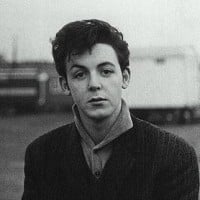 Sir James Paul McCartney (born 18 June 1942) is an English singer-songwriter, multi-instrumentalist, and composer. With John Lennon, George Harrison, and Ringo Starr, he gained worldwide fame with the rock band the Beatles, one of the most popular and influential groups in the history of pop and rock music.One of the most successful composers and performers of all time, he is known for his melodic approach to bass-playing, his versatile and wide tenor vocal range and his musical eclecticism, exploring styles ranging from pre-rock 'n' roll pop to classical and electronica. His songwriting partnership with John Lennon remains the most successful in history
Paul McCartney's melodies are beautiful and heartwarming. I find that many songs of his I just like to hear them played. His best are the ones that tell a story, where you can see characters, or feel an emotion that a circumstance has caused. As I listen to that sort of a McCartney song, I learn the words, then I sing it along. And then for the rest of my life I have a song that corresponds to a certain circumstance of life. You know, like Waterfalls, or Put It There, or One Of These Days, or Somebody Who Cares, or Baby's Request, or Little Willow, or Follow Me. McCartney is also very good at pop songs, entertaining songs, either heavier rock or dance songs, rock and roll for fun. And of course there are the songs with very personal lyrics, messages in them. Very touching those. And he has written many anthem-like songs, peace songs. like Pipes Of Peace, Tug Of War, there is so many. And the most Fantastic thing about McCartney is, his melodies are all so different! He is really good. ...more
Paul should be in the top 5. He was a Beatle for crying out loud! He wrote the songs Yesterday; Hey Jude; Live and Let Die; Maybe I'm amazed; and Band On The Run by himself. He wrote A Day In The Life; Let It Be; Come Together; Here Comes the Sun; Eleanor Rigby; Help! ; Twist and Shout; While My Guitar Gently Weeps; I Want To Hold Your Hand; All You Need is Love; Helter Skelter; and Revolution with his fellow Beatles. He should be top 5 hands down.
I find the Beatles are the most overrated band in history but Paul is easily the best musician of all time. John Lenon sucks and it's an crime he's even considered on this list. Paul can play every instrument, was a better drummer than Ringo (according to band members), was a better singer, and frankly wrote all of the Beatles' best songs.
I came to this list and expected to find Paul McCartney at #1 or #2 behind John Lennon. The fact that he is not even in the top 5 is a crime. If he were just a singer that would be one thing, but he wrote so many songs that were influential to me and other baby boomers. I don't agree with this list at all.
19
K.S. Chithra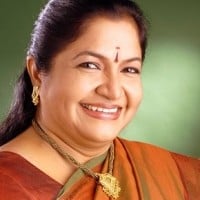 Krishnan Nair Shantakumari Chithra, often credited as K. S. Chithra or simply Chithra, is an Indian playback singer from Kerala. Chithra also sings Indian classical, devotional, and popular music.
She is the all time best female singer of India. Period.
20
David Gilmour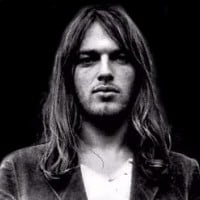 David Jon Gilmour is an English singer, songwriter, composer, multi-instrumentalist, and record producer. He joined the progressive rock band Pink Floyd as guitarist and co-lead vocalist in 1968.
Writer of so many iconic musical passages.
Wish you were here, comfortably numb
What a musician!
21
Jimi Hendrix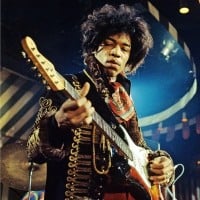 Jimi Hendrix (born November 27, 1942 - September 18, 1970) was an American rock guitarist, singer, and songwriter. Although his mainstream career spanned only four years, he is widely regarded as one of the most influential electric guitarists in the history of popular music, and one of the most celebrated musicians of the 20th century. The Rock and Roll Hall of Fame describes him as "arguably the greatest instrumentalist in the history of rock music". Hendrix is consistently ranked on lists of musicians who died too soon.
Obviously the greatest guitarist to have ever existed. The people who claim he is overrated are stuck in their narrow minds. Yes some of his stuff is easy to play. But most of it is not. Little to no repetition but instead theme and variation using unique and diverse chord progressions. To memorize the notes and play them the same way he played them is an amazing feat. He was an insane songwriter who correlated love, psychedelics, mythology, and everyday life and struggles into his songs. He was a great singer for his sound in playing and songwriting. No one would have been fit to sing those songs other than Hendrix himself. He was a humble character to top it off with the perfect cherry. People have to keep in mind that in the 60s you had the Beatles, the Stones and a bunch of Motown and folk artists who played guitar that was either just focused on only melody or rhythm. Very uncommonly was it both. Jimi Hendrix just came out of the blue to England and his use of feedback, effects ...more
By far the most influential musicians of all time.
Even his song writing any style was amazingly different to what anyone else was doing. Number one definitely of the 20th century. Gods gift.
How is he not higher than this. He started the whole acting insane on stage thing. Angus Young wouldn't even be half of what he is now without Jimi Hendrix as his inspiration.
Hendrix did it all in three years. 50 years later we are still searching for new unheard Jimi music. NO ONE changed pop music more than Jimi Hendrix. PERIOD
22
Madonna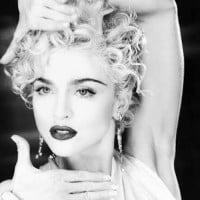 Madonna Louise Ciccone, known professionally as Madonna, is an American singer, songwriter, actress, and businesswoman. She influenced a lot of singers such as: Lady Gaga, Jennifer Lopez, Rihanna, Beyonce Knowles and Britney Spears. She is known as Queen of Pop and at modern pop culture specifically ...read more.
Greatest female pop star of all time, second only to the Beatles (a group) and Michael Jackson.
The most iconic female singer of the 20th Century! So many iconic hits!
She rules more than 30 years in music and only 18?
Why is she even on this list...
23
Elton John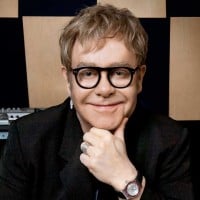 Sir Elton Hercules John (born Reginald Kenneth Dwight; 25 March 1947) is an English singer, pianist and composer. Collaborating with lyricist Bernie Taupin since 1967 on more than 30 albums, John has sold over 300 million records, making him one of the best-selling music artists of all time. He has ...read more.
Wow. I can't believe I had to ADD Elton John to this list. How insulting! In terms of music artists of the 20th century, there's The Beatles, Elvis Presley, and then there Elton John. Come on people get real!
Composer, hitmaker, singer, consummate live performer... Sir Elton John is absolutely THE BEST musician of the 20th century.
EJ at 98? Put's entire list in question. Muddy Waters not on list puts list in trash bin... PERIOD...
Best musician of any century!
24
Paul Simon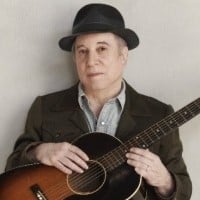 Paul Frederic Simon is an American musician, singer-songwriter and actor. Simon's fame, influence, and commercial success began as part of the duo Simon & Garfunkel, formed in 1964 with musical partner Art Garfunkel.
He is fantastic. Shame he's not higher.
25
Eric Clapton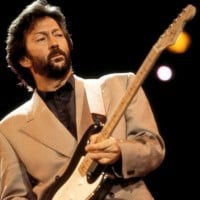 Eric Patrick Clapton is an English rock and blues guitarist, singer and songwriter. He is the only three-time inductee to the Rock and Roll Hall of Fame, once as a solo artist and separately as a member of the Yardbirds and Cream. He has also been a member of Derek and the Dominos.
Why must everyone vote for Michael jackson? He was terrible and he was not the king of pop. Eric Clapton has always been brilliant and is the king of blues rock.
Great guitarist, music writer for guitar, beautiful emotional melodic playing, great style.
PSearch List