Top Ten Greatest Male Tenors
The Contenders: Page 2
21
Elvis Presley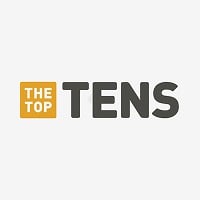 Elvis Presley was a American musician and actor. Known as "The King" He was mostly known for his number 1 singles including "Heartbreak Hotel" "Hound Dog" "Jailhouse Rock" "Love me Tender" Elvis debuted in the movie "Love me Tender" and focused less on his music and continued that way. ...read more.
While Elvis was primarily perceived as a baritone and most of the tessitura of his songs was on the staff he was, in my opinion, a tenor. Technically, he never properly worked to smooth his passagio and bring more weight up to the top of his voice. However, one has only to look and listen to much of what Elvis sang, and recorded - especially from about 1974 onward - to realize that, had he gone in an entirely different direction musically, he could very well have sung opera. Although in bad physical shape toward the end of his life, the in concert recordings from his last tour reveal, rather hauntingly, what might have been. Listen especially to the way he sang the Timi Yuro classic "Hurt." Vocally, he was incredibly exciting. - tonytenor
Great voice, but Elvis Presley is a baritone, not a tenor.
The greatest "NON-classically trained" voice of all time.
He was a great Mario Lanza fan since his late teens.
22
Fernando Varela
Awesome tenor and member of group Forte who came in 4th on America's Got Talent. He exhibits the highest of standards in all aspects of his life!
Great range - strong in the low notes and beautiful in the highest ones. But in addition to his technical skills, especially loved is his unique style. Into every performance, every song, he puts his heart and soul. He's a Latino, with that open, unabashed emotional expression - beautiful singing from a true romantic.
Beautiful, expressive, uplifting tenor who you want to listen to non-stop. As one of the crossover group FORTE, he is part of the magic when their voices come together.
Fernando deserves to be, and someday will be, much higher on this list. His voice is technically superb, but also has a warmth and depth unmatched by any other.
V 7 Comments
23
Russell Watson
The first time I played his CD, The Voice, in the parking lot of a new Border's Store, I just sat there and cried! The first violin notes of Nella Fanticia gripped me and then Russell, s voice. Yes, others are excellent tenors, but Russell got into my emotions and heart. His voice really ministered to me. He will always be my favorite tenor. And his story makes it even more fabulous. There is hope for anyone with talent like that. It is just too bad he was so ill for so long. He is still so very popular in the UK... Always sold-out concerts. A long way to travel for concerts from the USA, but well worth it.
Since being "discovered" in 1999, this ex-factory worker has performed for Royalty, the late Pope John Paul, and the President of the United States. This year Russell has performed at three Gala concerts at Buckingham Palace in celebration of Her Majesty's Diamond Jubilee. He has represented the UK at a Ground Zero memorial concert in New York and sung on the lawns of the White House. He is loved in many countries including Japan and Australia, and is a great ambassador for our country. Despite all his success in his career, he remains very modest and friendly, truly a man of the people. His concerts are truly captivating - to hear that voice live is an unforgettable experience!
Russell is an INSPIRATION to us all and his Voice is now Better Than EVER.. He most definitely should be on the list.. At the RAH in 2012 he did two Concerts.. One in the afternoon, for fans who could not be there in the evening.. Both were SOLD OUT... On Stage he gives his all.. And is sometimes funny with it, keeping us captivated, through out.. If you read his Book.. Finding My Voice.. You will know what he has been through and come out " TOPS ".. He puts so much Passion into his Voice, whatever he sings... RUSSELL IS ONE IN A MILLION..
Wonderful, I love him
V 38 Comments
24
Adam Lambert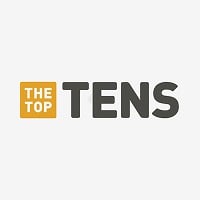 Adam Mitchel Lambert is an American singer, songwriter and stage actor. Since 2009, he has sold over 2.5 million albums and 5 million singles worldwide.
V 1 Comment
25
Freddie Mercury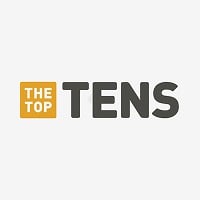 Freddie Mercury (5th September 1946 - 24th November 1991) was a Tanzanian-born British singer, songwriter and record producer, known as the lead vocalist and songwriter of the rock band Queen. He also became known for his flamboyant stage persona and four-octave vocal range. Before he became a singer ...read more.
Freddie is arguably the greatest singer of all time regardless of classification
26
David Miller
David has achieved success in his chosen field because of his love of singing and the desire to succeed. As a member of Il Divo, he is spotlighted in "Bring Him Home" and it is spellbindingly beautiful!
David performs from his heart. He feels every vibration --his soul is always communicating with him which resonates with the people who recognize his passion. His vocal energy is healing and his smile lights up a room. He walks the Planet with love...
David is the tenor who sings in my favorite group 'Il Divo'. His voice is so incredible. He can sing whatever he wants, it is always beautiful!
David Miller's beautiful voice goes straight to your soul. Consummate performer.
V 13 Comments
27
Mario Frangoulis
This Greek Tenor is one of the best cross-over artists today. The voice has a haunting power, which neither Josh Groban or Andrea Bocelli can match. And he sings with a great heart! If there is to be any future for classical music, to survive and fill in the seats at the concert halls, it is in the hands of artists like Mario Frangoulis. He sings in greek, Italian, English, French and Spanish and does it effortlessly.
My absolute FAVORITE tenor! Great talent and amazing voice..

B.
No other voice touches my soul and heart like his. He sings with such feeling, such passion - his voice expresses so beautifully what is in his soul and heart.
28
Jonas Kaufmann
The most beautiful voice of today,
He does not sing you a song. He does not tell you a story. He pulls you in, pulls you under, and when he finally lets you go, you find yourself dripping with emotions you might otherwise never have felt.
The easy, natural style, the superb quality of his tone, his remarkable versatility and emotional range make him, for me, the best tenor in the world. I could listen to him all day.
This guy is the best in the World today. Besides having a great voice he has the matching personality. Can only explain his position at number 26 as him not being heard as frequently as some of the so-called popular tenors.
V 10 Comments
29
Colm Wilkinson
Excellent range and breath control, powerful chest voice and brilliant vibrato and falsetto. Sings with more emotion than any other singer. Still the best around at 70 years old. A joy to listen to and an inspiration to all other singers. I had the pleasure of seeing him last year at Cardiff, not long after seeing Alfie Boe and Ramin Karimloo in seperate performances and although all 3 are brilliant, for me Colm is still the best.
Colm Wilkinson is good because he sings with emotion, even when he songs softly. He doesn't have to sing at the top of his lungs to give you goosebumps. His perfect vibrato and falsetto makes him, in my opinion, the best tenor.
The best at acting while singing, and the Irish accent just adds to the effect
Such an emotionally powerful singer.
V 1 Comment
30
Gianluca Ginoble
Gianluca has an amazing and beautiful voice, so deep and strong, so it's impossible to believe that it's the sound of eighteen year old guy. He is especially good with songs in Spanish and his native language, so many shades in his voice. And the songs of Sinatra seemed to be created for him. He's very gifted young man.
Gianluca Ginoble has such a smooth voice. Not only can he sing in his Italian language but also in
Spanish and English. Of the three, his command of the
English is unbelievable. How in the world does an 18 year old sing like this--blows my mind. Gianluca will go far in the USA. He loves the old American singers such as
Sinatra. His appreciation for all music is amazing. He is such a class act. I would never put Ignazio and Piero (II Volo) ahead of Gianluca--NEVER!
Gianluca is 18 years old only and a baritone voice that lifts me up again and again. Winner of a singing competition in Italy with 14 years. Now on worldwide concert tour with Piero Barone and Ignazio Boschetto as IL VOLO = The Flight. And they are flying!
Albeit the fact that he is a lyric baritone and should not be in this list along with Carlos Marin of il Divo, Gianluca is one of the best operatic singers we have in this generation.
V 18 Comments
31 David Cook
32
Joseph Calleja
Sure Joseph Calleja has a great future with such a talent. Although coming from the small island of Malta, he already can be considered among the greatest of all times.
I think Mr Calleja is still on the ascendant but his star shines bright and he is a good contender to the likes of the Italian greats.
Great voice and has a great character too. He is only going to get better. He is there as far as I am concerned, but I am sure he will beg to differ.
Joseph the magnifeicent Maltese tenor is a top 10 righ now!
V 11 Comments
33
Roy Orbison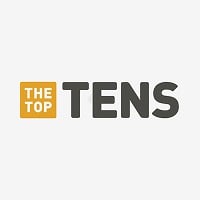 Roy Kelton Orbison, professionally known as Roy Orbison, nicknamed Big O, was an American singer, songwriter, guitarist, and musician, mostly known for his complex voice and for hits such as, "Oh, Pretty Woman".
34
Beniamino Gigli
Gigli had the most beautiful voice and was the best Lyric Tenor
The voice of an Angel! For me personally this tenor is way out in front. Breath control, diction interpretation all amazing and that velvet, caressing sound is unequalled.
A most gifted tenor
The greatest
V 7 Comments
35
Mario Del Monaco
I have never heard a tenor of such passion, power, timber, sincerity, technique, and evenness of tone than Mario Del Monaco. Yes, there are many other tenors, but Del Monaco has it all. You name it and Del Monaco has it in full measure. The all around tenor of any century. Unfortunately, the critics didn't give him the deserved reviews he deserved. Del Monaco, the creates tenor ever! S.T.
Mario del Monaco, if you know anything about the operatic voice, need I say more?
The best tenor ever.
Del Monaco was a vocal dichotomy. His voice was metallic, huge and had an immense amount of squillo but because he pushed the chest voice up, and used the potentially very dangerous lowered larynx technique, he often went flat on top. He never truly had a high C and his high B - just listen to his recordings of "Nessun dorma" - was always short and belabored. An exciting voice to be sure, especially in the passagio, but all too often diminished by vocal histrionics. Ironically, my favorite recording of his is not from opera but a popular song which, in my opinion, he still owns to this day - "Un amore cosi grande." - tonytenor
V 2 Comments
36
Richard Tucker
Richard Tucker could fill a huge music venue like The LA Dorothy Chandler Pavillian and, even from the topmost balcony, it was like he was 10 feet away! His timbre was beautiful to behold... Smooth and powerful! He's one of the best!
Incredible passion in his voice. I cry when I hear him.
There is no second
I heard him sing Faust in New Orleans many,many years ago. I went backstage afterwards and got his autograph. He held my hand and smiled. I was eighteen at the time and have never forgotten. Ezio Pinza and his daughter Claudia also sang that night and it was memorable to say the least.
V 1 Comment
37
Jon Vickers
Perhaps the greatest singing-actor ever to grace the opera stage. His voice was not beautiful - at least not by conventional standards - but my god the man was riveting to watch and to listen to. I first saw him at the MET in 1978 at Otello. His smoldering intensity and total immersion into the role was electrifying and, at times, even frightening. An iconic tenor to be sure. - tonytenor
His vocal technique and his total connection to the characters he played made him one of the best opera singers of all time.
One of the greatest dramatic tenors. Great Siegmund and Othello.
The best tenor solos in Handels Messiah I've ever heard.
38 Stuart Burrows
39
Tim McGraw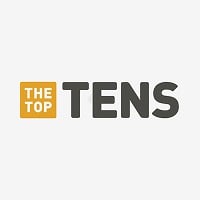 Samuel Timothy "Tim" McGraw is an American singer, songwriter and actor. He has been married to singer Faith Hill since 1996, and is the son of the late baseball player Tug McGraw. McGraw has released fourteen studio albums.
40
Richard Tauber
I listened to him as a child with my father, he had a wonderfully rich voice, could sing in his native German and English also. Could make you laugh or cry so rich was his voice, and meaningful the interpretation. Pity he is not higher on the list, listen to 'You Are My Hearts' Desire' (in English or German) and be impressed. J.
I absolutely agree with comments.My favourite was The Bluebird of Happiness.
Searching for a connection either accurate words to song other than my memory, or some hope for the actual song. Richard Tauber is the only one ever, who could sing that song.
Listened to Richard as a child and teenager. My heart and I always bought tears and still does.
He could bring laughter and tears
V 3 Comments
PSearch List
Recommended Lists
Related Lists

Best Male Singers

Top 10 Male Indian Singers

Most Beautiful Korean Male Idols

Most Desirable Male Singers in the World
List Stats
35,000 votes
157 listings
8 years, 298 days old

Top Remixes (52)

1. Luciano Pavarotti
2. Placido Domingo
3. Jonathan Antoine
AKopera

1. Luciano Pavarotti
2. José Carreras
3. Jonathan Antoine
APKTop10s

1. Jonathan Antoine
2. Franco Corelli
3. Mario Del Monaco
perguruan
View All 52
Posts
Error Reporting
See a factual error in these listings? Report it
here
.