Top Ten Greatest Male Tenors
The Contenders: Page 3
41
Richard Tucker
Richard Tucker could fill a huge music venue like The LA Dorothy Chandler Pavillian and, even from the topmost balcony, it was like he was 10 feet away! His timbre was beautiful to behold... Smooth and powerful! He's one of the best!
Incredible passion in his voice. I cry when I hear him.
I heard him sing Faust in New Orleans many,many years ago. I went backstage afterwards and got his autograph. He held my hand and smiled. I was eighteen at the time and have never forgotten. Ezio Pinza and his daughter Claudia also sang that night and it was memorable to say the least.
There is no second
V 1 Comment
42
Lawrence Brownlee
What an awesome gift. This man can deliver to the very last row in the balcony.
Not much physical presence but he effortlessly reaches the notes
V 1 Comment
43
Gari Glaysher
I' have been following Gari for number of years from his early days his voice has got better and better the range of his note has tremendously improved were now he has reached world class level in my opinion for an English tenor is ten out ten especially when he sing areas and Neapolitan songs his pronunciation is spot on which is not a very easy to do when you sing in foreign language you can see all his passion comes out of him when he perform and impersonate the character without fail he is just a natural great talent and wish him all the success that he deserve BRAVO! - Italian4ever
Gari is a very versatile and talented English Tenor who should be up there with the greats. He has performed in operas such as 'Tosca' and 'La Boheme' and also with many Gilbert and Sullivan companies up and down the country. He currently has three CD's to his credit that include a mix of Italian and English material. His rich voice humble beginnings and warm personality have won him a large and rapidly growing fan base around the world.
Gari is a world class performer. He sings with such passion and soul, each performance takes you on a different journey and can often bring you to tears. His voice is amazingly powerful and Gari is extremely versatile. Not only does Gari have a great voice, but he also is a very genuine caring guy. For those lucky enough to meet Gari, it would be hard not to make a connection with such a beautiful soul. We want to see and hear more of the wonderful performer!
Gary has the most sensational voice - he sings with such immense passion and tenderness that he is capable of bringing tears to his listener's eyes. He is such a genuine person, who merely wants to bring joy and pleasure to his ever growing number of fans. I for one never tire of listening to him.
V 22 Comments
44
Alessandro Safina
His voice is powerful but sensitive at the same time. One can hear the passion in his voice. I don't know the technical aspects of singing, let along opera, but something in his voice touches my soul. That's good enough for me. I complete agree with bjorling being #1. He was awesome.
What a warmhearted and handsome man he is. His voice makes me melt! - Blackthorne
His modern approach in singing dramatic tenor with a very subtle touch of rock taste is just awesome!
Together with Carlos Marin from Il Divo he is the best. Love to hear those two sing together! Experience from out of this planet!
V 1 Comment
45
Giuseppe Di Stefano
The fact that you placed Russell Watson and Alfie boa etc, I ahead of di stefano, gives your list about as much credibility as your knowledge of the tenor voice, stick to pop singers, or get a job at Disneyland.
Agree with one of the previous comments about placing Russell Watson and Alfie Boe ahead of Di Stefano - we're talking of TENORS here!
One of the most beautiful voices I've ever heard. Saw him in person 3 times. His La Boheme was the best ever. I
Surely you jest, this man is in my top 5 tenors that ever walked the face of the planet - and I know I'm right
V 8 Comments
46
Nino Bravo
With his Dramatic Tenor voice, this artist from Spain fused beautifully the Romantic Ballad with Opera. You can clearly hear the purity of his Voice with his interpretations of "Aquel Atardecer", "Te quiero Te quiero" and "Mis Noches Sin Ti". Not to mention the greatest tribute to the American continent in his song "America America". Surely his one of a kind style of music would have propelled him to world fame had he kept on living after just a short 3 year career. Any Tenor that crosses over to Popular music will never sound close to this man that died at just 28 years old. Once you hear him any voice singing the Romantic Balled will always sound inferior.
Beautiful unique style. His live performance of "Elizabeth" during the song festival in Rio de Janeiro shows off his wonderful tenor voice. Another great song apart from "America America" was "un beso y una flor". I especially love his powerful final note on his interpretation of "el tren se va". When he died the world definitely lost one of its greatest balladeers.
47
Jonathan Ansell
Jonathan Ansell's high tenor voice is amazing. I have heard him sing many times and his voice sends shivers of pleasure down my spine and has on occasions moved me to tears with the passion and emotion as he sings.

His new album "Two Hearts" has such a great choice of songs/arias and really needs to be heard. Some of the high notes he reaches leaves you breathless.

He is such a nice person and will always stop to speak to you.

Jonathan deserves to be named in this list along with all the other tenors.
Every time I hear him I think he cannot possibly beat his last performance, and yet he does every time! He has a beautiful and powerful voice, no matter what he sings be it pop, opera, rock. He always manages to tug at your heart strings and a beautiful quality of his is the time that he spends talking to his fans. He is renowned for his ultra long notes, and he also is a bit of a prankster and never fails to make you smile and laugh!
Is one of the best high tenors around. His range is extensive and can bring any form of music to a new high from Puccini to Queen. There's never a dull moment listing to his amazing voice
A passionate and beautiful singer.
V 16 Comments
48
Tito Schipa
The greatest of all and you think you know about tenors! You ignorant fool.
Schiaparelli is up above the rest. The recordings were not as perfect but the quality clarity and range of his voice beats the others. This list is by quantity of votes and not quality.
Nature didn't blessed his little voice, but his technique was so great that in Arena di Verona (where nowdays singers are microphoned but nobody can listen to them) flown everywhere - and I didn't talk about his musicality!
The best ever, it's a shame that he is only 49th.
49 Volker Bengel
50 Aureliano Pertile
51
Piotr Beczala
Just wonderful voice and charisma
V 2 Comments
52
Keith Ikaia Purdy
He sings from heart to heart with a wonderful voice. He ist one of the best singers!
For me, he is the best!
Ikaia-Purdy sang one of the best Don Carlos I ever saw and heard. And for companies like Vienna, Hamburg, Wiesbaden and Karlsruhe he proved to be one of the most reliable, musically prepared and non- "high maintenance" tenors the company tenors ever.
53 Sergei Lemeshev
54
John McCormack
Amazing Irish tenor who sang with a lovely lilting voice.. Perfect breath control, his voice made people all over the US and Europe weep!
I've been a John McCormack lover since I was little. I got my first opera lessons with his I Hear You Calling Me. I got sheet music to it and made it I Hear You Calling Me Lord. His story. He couldn't get into opera then because of his Irish accent. But he had a GREAT voice.
Caruso himself rated McCormack as one of the very best. Number 55? Lower than Russel Watson and Alfie Boe come on!
A truly beautiful lyric tenor with exquisite tone and breath control. He was capable of astounding singing!
V 4 Comments
55
Roberto Alagna
Roberto Alagna is the definitive maestro of Bel Canto.
A fantastic tenor and a brilliant actor
His presence on stage is overwhelming and I love his warm and sunny voice. For me the best tenor, full of charme and so good looking. I love French opera and in this Fach Alagna is unbeatable.
V 3 Comments
56
Bruno Mars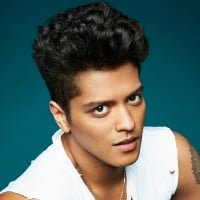 Peter Gene Hernandez, professionally known by his stage name Bruno Mars, is an American singer, songwriter, multi-instrumentalist, record producer, and choreographer.
57
Victor Micallef
Smooth and powerful! He lived in Italy, training under masters, for 6 years before returning to Canada to perform in operas. Now he lends his voice to the Juno award winning group, The Tenors. Highly underrated performer.
My favorite Tenor of all time. His voice is a gift. I thank God his father made him "sing in church" when he was a boy.
Currently one of The Tenors ( formerly known as The Canadian Tenors ), a crossover quartet, he has sung before presidents and royalty. After receiving a degree in Vocal Performances, Victor lived several years in Italy studying opera under several masters. He has performed lead in many classic operas, and worked with famous conductors, such as Zubin Mehta.
I LOVE the Tenors! They're amazing! - cedarpointluvr1
V 7 Comments
58
Antonio Paoli
The best ever. His performances at La Scala and all Europe were superior in acting and the use of his voice than those of Caruso at the MET.
Listen to his interpretation of vesti la giubba. Great voice, superior to Enrico Caruso, in my opinion. Both artists left recordings, just listen and compare to reach your own conclusion. But if Caruso is in the top 10, it is unexcusable to not even mention Paoli.
59
Giacomo (Jaume) Aragall
Ridiculous to be placed so low. I think people who do not understand opera and opera singers are posting and voting here. Not a reliable site. - Esclarmonde
Considered the greatest lyric tenor of the 20th century.
Jaume Aragall was the most beautiful lyric spinto tenor of the 20th century. Pavarotti has said this on film and Carreras and Domingo all aspired to sound like this wonderful tenor. - Esclarmonde
V 2 Comments
60
Mitch Grassi
#QueenMitchAlwaysSlays I love Mitch she is my queen (yes, Mitch is male except likes to be called she or he and in SUPERFRUIT videos he calles himself she). I love the accapella group he is in greatly, it is called Pentatonix and they deserve so much more credit than they have and more adoring fans and Pentaholics like me. I love them so much and hope the best for Mitch and the rest of Pentatonix.
PSearch List
Recommended Lists
Related Lists

Best Male Singers

Most Beautiful Korean Male Idols

Most Desirable Male Singers in the World

Top 10 Best Kpop Male Rookies of 2012

Top Ten Best Male Rock Vocalists
List StatsUpdated 28 Feb 2017
15,000 votes
152 listings
7 years, 340 days old

Top Remixes (46)

1. Jonathan Antoine
2. Andrea Bocelli
3. Mario Lanza
Mandi

1. Jonathan Antoine
2. Luciano Pavarotti
3. José Carreras
Gerrits14

1. Jonathan Antoine
2. Luciano Pavarotti
3. Andrea Bocelli
JaneH
View All 46
Posts
Error Reporting
See a factual error in these listings? Report it
here
.