Top Ten Greatest Male Tenors
The Contenders: Page 3
41
Richard Tauber
I listened to him as a child with my father, he had a wonderfully rich voice, could sing in his native German and English also. Could make you laugh or cry so rich was his voice, and meaningful the interpretation. Pity he is not higher on the list, listen to 'You Are My Hearts' Desire' (in English or German) and be impressed. J.
Listened to Richard as a child and teenager. My heart and I always bought tears and still does.
When composers wrote music with one man's voice in mind, you kind have made it big!
I absolutely agree with comments.My favourite was The Bluebird of Happiness.
Searching for a connection either accurate words to song other than my memory, or some hope for the actual song. Richard Tauber is the only one ever, who could sing that song.
V 3 Comments
42
John Denver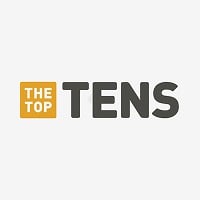 Henry John Deutschendorf, Jr., known professionally as John Denver, was an American singer-songwriter, actor, activist and humanitarian, whose greatest commercial success was as a solo singer, starting in the 1970s.
He in my opinion had a great voice that go way up the octaves
Incredible voice! Incredible talent!
43
Lauritz Melchior
The absolutely finest Hildentenor of all time. No one could hold a candle to him.
V 1 Comment
44
Meat Loaf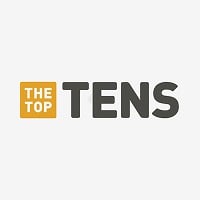 Michael Lee Aday is an American musician, singer, songwriter, record producer and actor usually known by his stage name Meat Loaf.
The best true Rock and Roll tenor of all time. If he had trained for opera, he'd have been as great as Pavarotti. In "Bat Out of Hell" he routinely knocked out eight high C's. - Section8Maven
45
Carlos Marin
He is the greatest and sweetest man ever. We love him and he loves us like we are his children love you carlos.He is an amazing artist if somebody asked me who is the most careing man in the world I would say CARLOS MARIN 1MILLION PERCENT.
He have such a great voice and is always kind to his fans such a sweet man
A baritone with a wonderful voice, emotion only listen
One of the mosut beautiful voice in the world! I love him!
V 10 Comments
46
Alfredo Kraus
The only constant tenor in the world. He performed until very old age which none of the rest did with the same quality as the first day, his voice was like no other.
Found this Great Tenor in 1965, I have all of his recordings, He did so much, He is by far the one BEST! God Rest His Soul!
Alfredo Kraus was in a class of his own. Will never be another tenor as good as Kraus
Great artist, great singer, great proffesional, great teacher and a great person. He had it all and stands among the very best. Thank your legacy Alfredo
V 3 Comments
47
Choi Sung-bong
This young man is amazing, facing unbelievable challenges in his childhood. Don't think a lot of us have strength and courage like him. Not only survived in his daily life, but also achieved more than regular people. He had never given up and had special talent with a little help later. He was not only inspirational for us, but he also gave a very touchy feelings to us. How about if he had resources and facility like others? It is a nice if we can do a fund raising for " Choi Education Program" in the area where he is interested in (heard like language and music teaching may be). Bet he will be a good teacher and give back to people in need. Wish someone with a lot of knowledge and access can direct him. Hope he can have a grant for a low cost to study in US.
This young man's voice is an instrument down in him that projects with power but warmth at the same time. His voice may not be to the level of some of the tested greats, but is different enough that it stands on its own as a magic to the listener's ear. He has a good stage and is a great entertainer.
An amazingly warm and vibrant voice! All of the emotion he has carried from living such a repressive life comes through in his voice. Why has an American music producer not jumped all over this young man? His voice, his heart, his story are all so compelling that any album produced by him would be a runaway best seller. We need to hear more of this amazing talent!
Fascinating voice. Truly inspirational and worth listening to his music.
V 9 Comments
48
Joshua Dennis
The greatest of this generation, bar none. No one holds a candle to this man. He learns from the greats of the past, he exceeds the expectations and thoughts of people of today. He is indeed, phenomenal and will surely be one of the greatest of all time.
Truly a phenomenal young man. His voice is absolutely beautiful, his acting is superb! He is also quite handsome. A great package indeed! Cannot wait to see where this young man ends up next! In boca al lupo!

Coraggio.
Josh is great! Such a wonderful spirit with so much talent! He is a wonderful singer, a wonderful actor and a wonderful human being! Such a joy to have been able to work with him! - leighannelizabeth
One of the greatest upcoming tenors of the century! - leighannelizabeth
V 2 Comments
49
Lawrence Brownlee
What an awesome gift. This man can deliver to the very last row in the balcony.
Not much physical presence but he effortlessly reaches the notes
V 1 Comment
50
Nick Jonas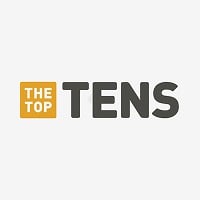 Nicholas Jerry "Nick" Jonas is an American singer, songwriter and actor, best known as one of the Jonas Brothers, a pop rock band he formed with his brothers Kevin and Joe.
I mean why do I even bother? Hmmm
51
Giuseppe Di Stefano
The fact that you placed Russell Watson and Alfie boa etc, I ahead of di stefano, gives your list about as much credibility as your knowledge of the tenor voice, stick to pop singers, or get a job at Disneyland.
Agree with one of the previous comments about placing Russell Watson and Alfie Boe ahead of Di Stefano - we're talking of TENORS here!
One of the most beautiful voices I've ever heard. Saw him in person 3 times. His La Boheme was the best ever. I
Surely you jest, this man is in my top 5 tenors that ever walked the face of the planet - and I know I'm right
V 8 Comments
52
Nino Bravo
With his Dramatic Tenor voice, this artist from Spain fused beautifully the Romantic Ballad with Opera. You can clearly hear the purity of his Voice with his interpretations of "Aquel Atardecer", "Te quiero Te quiero" and "Mis Noches Sin Ti". Not to mention the greatest tribute to the American continent in his song "America America". Surely his one of a kind style of music would have propelled him to world fame had he kept on living after just a short 3 year career. Any Tenor that crosses over to Popular music will never sound close to this man that died at just 28 years old. Once you hear him any voice singing the Romantic Balled will always sound inferior.
Beautiful unique style. His live performance of "Elizabeth" during the song festival in Rio de Janeiro shows off his wonderful tenor voice. Another great song apart from "America America" was "un beso y una flor". I especially love his powerful final note on his interpretation of "el tren se va". When he died the world definitely lost one of its greatest balladeers.
53
Tito Schipa
The greatest of all and you think you know about tenors! You ignorant fool.
Schiaparelli is up above the rest. The recordings were not as perfect but the quality clarity and range of his voice beats the others. This list is by quantity of votes and not quality.
Nature didn't blessed his little voice, but his technique was so great that in Arena di Verona (where nowdays singers are microphoned but nobody can listen to them) flown everywhere - and I didn't talk about his musicality!
The best ever, it's a shame that he is only 49th.
54 Volker Bengel
55 Ernie Haase
56
Steve Green
Tenor with very high range, capable of producing very rich and powerful resonance in his high notes.
V 1 Comment
57 Aureliano Pertile
58
Gari Glaysher
I' have been following Gari for number of years from his early days his voice has got better and better the range of his note has tremendously improved were now he has reached world class level in my opinion for an English tenor is ten out ten especially when he sing areas and Neapolitan songs his pronunciation is spot on which is not a very easy to do when you sing in foreign language you can see all his passion comes out of him when he perform and impersonate the character without fail he is just a natural great talent and wish him all the success that he deserve BRAVO! - Italian4ever
Gari is a very versatile and talented English Tenor who should be up there with the greats. He has performed in operas such as 'Tosca' and 'La Boheme' and also with many Gilbert and Sullivan companies up and down the country. He currently has three CD's to his credit that include a mix of Italian and English material. His rich voice humble beginnings and warm personality have won him a large and rapidly growing fan base around the world.
Gari is a world class performer. He sings with such passion and soul, each performance takes you on a different journey and can often bring you to tears. His voice is amazingly powerful and Gari is extremely versatile. Not only does Gari have a great voice, but he also is a very genuine caring guy. For those lucky enough to meet Gari, it would be hard not to make a connection with such a beautiful soul. We want to see and hear more of the wonderful performer!
Gary has the most sensational voice - he sings with such immense passion and tenderness that he is capable of bringing tears to his listener's eyes. He is such a genuine person, who merely wants to bring joy and pleasure to his ever growing number of fans. I for one never tire of listening to him.
V 22 Comments
59
Alessandro Safina
His voice is powerful but sensitive at the same time. One can hear the passion in his voice. I don't know the technical aspects of singing, let along opera, but something in his voice touches my soul. That's good enough for me. I complete agree with bjorling being #1. He was awesome.
What a warmhearted and handsome man he is. His voice makes me melt! - Blackthorne
His modern approach in singing dramatic tenor with a very subtle touch of rock taste is just awesome!
Together with Carlos Marin from Il Divo he is the best. Love to hear those two sing together! Experience from out of this planet!
V 1 Comment
60
Jonathan Ansell
Jonathan Ansell's high tenor voice is amazing. I have heard him sing many times and his voice sends shivers of pleasure down my spine and has on occasions moved me to tears with the passion and emotion as he sings.

His new album "Two Hearts" has such a great choice of songs/arias and really needs to be heard. Some of the high notes he reaches leaves you breathless.

He is such a nice person and will always stop to speak to you.

Jonathan deserves to be named in this list along with all the other tenors.
Every time I hear him I think he cannot possibly beat his last performance, and yet he does every time! He has a beautiful and powerful voice, no matter what he sings be it pop, opera, rock. He always manages to tug at your heart strings and a beautiful quality of his is the time that he spends talking to his fans. He is renowned for his ultra long notes, and he also is a bit of a prankster and never fails to make you smile and laugh!
Is one of the best high tenors around. His range is extensive and can bring any form of music to a new high from Puccini to Queen. There's never a dull moment listing to his amazing voice
A passionate and beautiful singer.
V 16 Comments
PSearch List
Recommended Lists
Related Lists

Best Male Singers

Top 10 Male Indian Singers

Best Male Singers In Asia

Most Beautiful Korean Male Idols

Most Desirable Male Singers in the World
List Stats
39,000 votes
157 listings
8 years, 332 days old

Top Remixes (53)

1. Enrico Caruso
2. Jussi Björling
3. Placido Domingo

leighannelizabeth

1. Jonathan Antoine
2. Luciano Pavarotti
3. Andrea Bocelli

AmyRowlett

1. Placido Domingo
2. Enrico Caruso
3. Fritz Wunderlich

operalover
View All 53
Posts
Error Reporting
See a factual error in these listings? Report it
here
.