Top Ten Greatest Male Tenors
The Contenders: Page 4
61
Keith Ikaia Purdy
He sings from heart to heart with a wonderful voice. He ist one of the best singers!
For me, he is the best!
Ikaia-Purdy sang one of the best Don Carlos I ever saw and heard. And for companies like Vienna, Hamburg, Wiesbaden and Karlsruhe he proved to be one of the most reliable, musically prepared and non- "high maintenance" tenors the company tenors ever.
62 Sergei Lemeshev
63
Roberto Alagna
Roberto Alagna is the definitive maestro of Bel Canto.
A fantastic tenor and a brilliant actor
His performance in Gounod's Romeo and Juliette is the best ever.
the best
V 3 Comments
64
Mitch Grassi
HE IS THE BEST TENOR EVER! His vocal range is wider than some female singers.
#QueenMitchAlwaysSlays I love Mitch she is my queen (yes, Mitch is male except likes to be called she or he and in SUPERFRUIT videos he calles himself she). I love the accapella group he is in greatly, it is called Pentatonix and they deserve so much more credit than they have and more adoring fans and Pentaholics like me. I love them so much and hope the best for Mitch and the rest of Pentatonix.
#QUEENMITCHTHO He is SO amazing and I LOVE him!
65
John McCormack
Amazing Irish tenor who sang with a lovely lilting voice.. Perfect breath control, his voice made people all over the US and Europe weep!
I've been a John McCormack lover since I was little. I got my first opera lessons with his I Hear You Calling Me. I got sheet music to it and made it I Hear You Calling Me Lord. His story. He couldn't get into opera then because of his Irish accent. But he had a GREAT voice.
A truly beautiful lyric tenor with exquisite tone and breath control. He was capable of astounding singing!
The best
V 5 Comments
66
Bruno Mars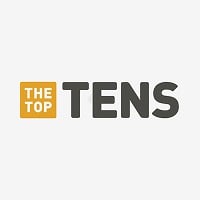 Peter Gene Hernandez, professionally known by his stage name Bruno Mars, is an American singer, songwriter, multi-instrumentalist, record producer, and choreographer.
67
Victor Micallef
Smooth and powerful! He lived in Italy, training under masters, for 6 years before returning to Canada to perform in operas. Now he lends his voice to the Juno award winning group, The Tenors. Highly underrated performer.
My favorite Tenor of all time. His voice is a gift. I thank God his father made him "sing in church" when he was a boy.
Currently one of The Tenors ( formerly known as The Canadian Tenors ), a crossover quartet, he has sung before presidents and royalty. After receiving a degree in Vocal Performances, Victor lived several years in Italy studying opera under several masters. He has performed lead in many classic operas, and worked with famous conductors, such as Zubin Mehta.
I LOVE the Tenors! They're amazing! - cedarpointluvr1
V 7 Comments
68
Antonio Paoli
The best ever. His performances at La Scala and all Europe were superior in acting and the use of his voice than those of Caruso at the MET.
Listen to his interpretation of vesti la giubba. Great voice, superior to Enrico Caruso, in my opinion. Both artists left recordings, just listen and compare to reach your own conclusion. But if Caruso is in the top 10, it is unexcusable to not even mention Paoli.
69
Giacomo (Jaume) Aragall
Ridiculous to be placed so low. I think people who do not understand opera and opera singers are posting and voting here. Not a reliable site. - Esclarmonde
Considered the greatest lyric tenor of the 20th century.
Jaume Aragall was the most beautiful lyric spinto tenor of the 20th century. Pavarotti has said this on film and Carreras and Domingo all aspired to sound like this wonderful tenor. - Esclarmonde
Jaume Aragall I Garriga, better known as Giacomo Aragall, is a Spanish operatic tenor, considered one of the best ever tenors, not just for the beauty of his voice but also for the wonderful way of singing and acting. - Esclarmonde
V 1 Comment
70
Harry Secombe
Most of the tenors are stated are harsh this is a true silver tenor
Glorious talent! And a Very Funny Man
V 1 Comment
72
Matti Salminen
Yes, Salminen is known for his.. high voice...
V 1 Comment
73
Ramon Vargas
Ramon Vargas' voice, at his absolute best (early to mid-1990's), could arguably be the most beautiful tenor voice of all time. Unfortunately, he did not have even one studio recording of anything from the standard/romantic lyric repertoire during that period. His only recording of romantic music at the time was from a live concert of Italian/Neapolitan songs in 1995, now on YouTube. From this live concert, one can easily perceive the exceptional beauty of Vargas'lyric voice, musicality, dynamic range and maturity of interpretation. His voice changed more rapidly than any other tenor. By late 1997, his voice was more robust and darker, but retained its flexibility and agility, and other attrtactive lyrical qualities. His studio recordings starting late 90's still still show his remarkable voice and artistry. Even his latest CD on Capriccio label (C5165), made at 53 after 30 years of opera singing, is still a model of tenorial art at its most magnificent. Mostly known now for Verdi and ...more
The true greatness of Ramon Vargas becomes more apparent when he is directly compared with the operatic tenors high up on this list. Caruso sang eighteen consecutive seasons at the Metropolitan Opera; Vargas, twenty one consecutive seasons and counting. Villazon had four seasons at the Met and has not performed there in almost seven years. Vargas is a greater singer of Mozart's operas than Domingo and Pavarotti, and even much greater in Bel Canto Operas as Pavarotti avoided Rossini's florid coloratura music, and Domingo is deficient in Rossini and Bellini. Vargas is a more complete and greater Bel Canto singer than Florez, who is limited to light belcanto roles only.At 32, Vargas was already singing the heavy, dramatic, mature Rossini roles.At 40, Florez has just done his first Nemorino at the Met, and has yet to sing his first Edgardo (Lucia) there.Having done Verdi operas for twenty years, Ramon Vargas is as distinguished a Verdi singer as any operatic tenor on this list.Domingo's ...more
The most gifted among operatic tenors on this list, with a voice of exceptional beauty, flexibility and agility. With innate musicality and formidable technique, he has command of a wide range of operatic styles: baroque (Monteverde), Mozart & Haydn, Bel Canto (Rossini, Donizetti&Bellini), Verdi, Puccini, the French romantics, etc. He is also a superb interpreter of German lieder, classic Italian & Neapolitan songs, French, Spanish, Mexican, Russian songs.. A very stylish and elegant singer of songs and operas; very disciplined and dedicated to the service of the music, first and foremost.
Great range and presence, he is a talented artist who makes the audience vibrate.
V 5 Comments
74
Sebastien Izambard
Even he is not a real tenor, I think he's a good good singer
He should be here in the list too. It's strange to see a bariton (Carlos Marin) among the tenors. Proves how much you know about Il Divo.
Sebastien is a self taught singer and does a fantastic job as a member of Il Divo. He does have a perfect pitch. He is also very easy on the eye, as with his group mates.
75
Jan Kiepura
The greatest TENOR of UNIVERSE
76
Mirko Provini
I think he's a good tenor and he gives many emotions during his performances! Really interesting to follow!
77
Chris Mann
I first heard Chris when he went on tour with Idina Menzel in 2008. My daughter and I looked at each other and said, ' Who IS he, and why haven't we heard of him?! ' The purity of his tone on every style of music he sings is PERFECTION. I thought he had the most beautiful voice I'd ever heard the first night I heard him sing, and I still do! Now after being mentored by Christina Aguilera on The Voice and finishing 4th in the competition, he has expanded his fan base around the globe, and more and more people every day know what I have known for 5 years...Chris Mann is destined for greatness!
Chris Mann is a gifted and talented tenor! Classically trained at Vanderbilt University, he sings with such warmth and clarity. He possesses a beautiful, rich tonal quality: smooth, comforting and velvet-like to the senses, quietly taking you to soaring heights, eliciting chills and tears along the way. Truly magnificent!
Already with an album, a Christmas EP, a PBS special and a headlining national tour, Chris Mann is lighting up the country and making new fans every day! Now with a Christmas special on PBS and a second album in the works, his charm and good looks are icing on top an already fabulous voice that knows no bounds to genre, tempo or even language. He truly is a "Mann for ALL seasons"
Have adored Chris since before The Voice, so he has been in my top 10 since the very first time I heard him.
78
Bryan Hymel
Bryan has been singing for years impressing all who hear him. Watch out for this tenor on the rise!
79
Clifton Murray
Not only does he have a sweet voice, but he's also one of my sweetest friends - Hannah
V 2 Comments
80
Ferruccio Tagliavini
One of my favourite voices, Ferruccio has a Bjorling-like quality about his singing and he deserves more recognition than your list provides - listen to him, people, and be thrilled!
PSearch List
Recommended Lists
Related Lists

Best Male Singers

Top 10 Male Indian Singers

Most Beautiful Korean Male Idols

Most Desirable Male Singers in the World
List Stats
35,000 votes
157 listings
8 years, 302 days old

Top Remixes (52)

1. Luciano Pavarotti
2. Placido Domingo
3. Jonathan Antoine
AKopera

1. Jonathan Antoine
2. Franco Corelli
3. Mario Del Monaco
perguruan

1. Luciano Pavarotti
2. Jonathan Antoine
3. Andrea Bocelli
Lisaus
View All 52
Posts
Error Reporting
See a factual error in these listings? Report it
here
.