Top Ten Greatest Movie Characters
The Top Ten
1
Forrest Gump - Tom Hanks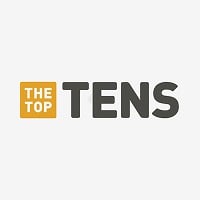 Forrest Gump is a fictional character who first appears in the 1986 novel by Winston Groom. Forrest Gump also appeared on screen in the 1994 film of the same name directed by Robert Zemeckis.
Are you Kidding' me!? This is your #1 Spot right here!
Forrest Gump (1994) is an Epic Phenomenon! The Greatest movie Character of All-time tied with Judah Ben Hur of the Legendary Ben Hur (1959). - Nirmal1991USA
Phenomenal Character, Legendary Epic & Breathtaking Masterpiece!
His story is so moving. He went through so much to get Jenny!
Bull character from a bull movie. - gaali121
V 15 Comments
2
The Joker - Heath Ledger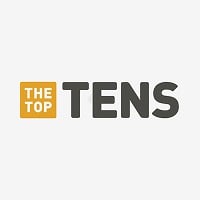 The Joker is a fictional super villain created by Bill Finger, Bob Kane, and Jerry Robinson who first appeared in the debut issue of the comic book Batman (April 25, 1940) published by DC Comics . Credit for the Joker's creation is disputed; Kane and Robinson claimed responsibility for the Joker's design, ...read more.
monumental performance, what an amazing character
The best complete performance ever, you'll be always missed, Heath
I was voting on the best quote just before this, where I wrote that NO ONE could have played this role better! Such a shame that we've lost Heath Ledger! They should never attempt a Batman with the Joker again - impossible comparison!
Should be number one
V 42 Comments
3
Darth Vader - James Earl Jones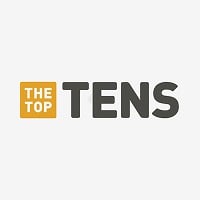 Darth Vader was the original dark lord for Star Wars. Darth Vader ruled with both fear and aggression. Originally Anakin Skywalker a young Jedi who was then seduced by the dark side of the force by Chancellor Palpatine/Darth Sidious. Vader had his limbs cut off by his jedi master Obi-Wan Kenobi leaving ...read more.
Darth Vader is arguably the most iconic movie villain of all time. Everyone in the Empire is afraid of him except for the Emperor and Grand Moff Tarkin. James Earl Jones successfully provides the unforgettable voice of Darth Vader. Not to forget the major plot twist "No, I am your father..."
Darth Vader is probably the most iconic movie character ever! He represents evil and he's just kickass in the first three movies, besides, he says one the most famous lines in movie history (No, I am your father). - Nintendonix
No-one can top Darth Vader probably because of his famous line " Luke I am your father also how he is a part of the biggest icons ever the star wars trilogy and how he is so hard core

" I am your Father"
Best at acting
V 29 Comments
4
Captain Jack Sparrow - Johnny Depp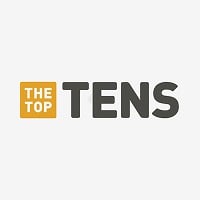 Captain Jack Sparrow, played by Johnny Depp, is a fictional character and the main protagonist in the Pirates of the Caribbean film series. He is a pirate in the film series.
grestest movie characters of all time
better than will turner
What is rubbish When you say will turner is greatest character. I think it is Act of some foolish girls those have right to Vote. only the Captain jack sparrow is numero uno... What could you wanted more from johnny depp... savvy...
It's stupid to keep will turner at first place when we have jack sparrow here. Johnny Depp acts like he himself is the character, good actor must be in the first place.
If only I could act like Jack
V 32 Comments
5
Indiana Jones - Harrison Ford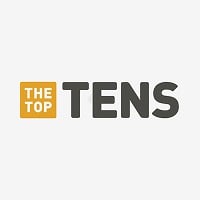 Dr. Henry Walton "Indiana" Jones, Jr., often shortened to "Indy", is the title character of the Indiana Jones franchise.
Indiana Jones is the classic movie hero! OBVIOUSLY he should be number one! The only people that I think could compete with Indiana Jones himself are Vito Corleone and Darth Vader. - higgsboson2142
No no NO, orlando bloom will turner, don't make me laugh, the worst list ever, at least Indiana jones is in it
If adventure had a name... It would be Indiana Jones! Harrison Ford did an amazing job with such an amazing kick-butt character!
This guy should totally be number one with vader right behind him! A real movie icon who will go down in history as a movie character classic!
V 15 Comments
6
Vito Corleone - Marlon Brando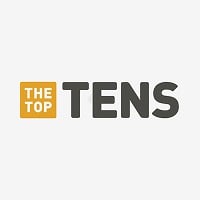 Vito Andolini Corleone is a fictional character in Mario Puzo's novel The Godfather and in Francis Ford Coppola's film series based on the novel, where he was portrayed by Marlon Brando in The Godfather and, as a young man, by Robert De Niro in The Godfather Part II.
Marlon Brando was a fantastic actor and was perfect in this role. He should be higher, this role was some of the greatest acting in any movie. Actually number should be every characer played by Marlon Brando.
Marlon Brando is such a great actor, especially in gangster/mobster movies. He's a classic.
Marlon Brando was the best ever
He is the best
V 4 Comments
7
Han Solo - Harrison Ford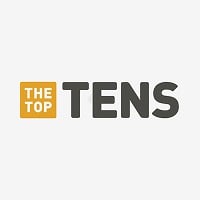 Han Solo is a fictional character in the Star Wars franchise, portrayed in films by Harrison Ford. In the original film trilogy, Han and his co-pilot, Chewbacca, become involved in the Rebel Alliance which opposes the Galactic Empire.
Han Solo is the coolest character in Star Wars. He is also the second most impactful Star Wars Character beaten only by Darth Vader. Harrison Ford does a spectacular performance for Han Solo
Money smuggler that became a hero!
How is Indiana Jones higher, he's better in Star Wars.
Love it
V 6 Comments
8
James Bond - Daniel Craig
Why isn't connery, moore, or brosnan here! Craig is the stalest bond ever!
Shrektastic and cool
He is rude, fakhri baba,cruel and looks like a monkey
9
James Bond - Sean Connery
Definitely the greatest in all its incarnations. - Szonana
Way better than Daniel Craig! - missyweirdo
10
Tony Montana - Al Pacino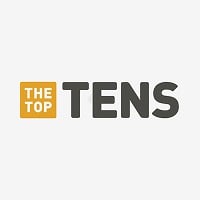 Antonio Raimundo "Tony" Montana is a fictional character and the villain protagonist of the 1983 film Scarface.
Say hello to my little friend
NOTHING BUT A BUNCH OF ****ING COCK-A-ROACHES!
Love the way he pronounces it
How is The Joker (as amazing and captivating Heath's performance was) above the absolute GREATEST movie criminals ever. - SuperMugen95
He's the bad guy - missyweirdo
V 5 Comments
The Newcomers
? Killmonger - Michael B. Jordan
? Agent Ginger Ale - Halle Berry
The Contenders
11
Batman - Christian Bale
Love you Bruce Wayne.. And don't mind this list, because v know you r the best, other than Tony stark
Only one who can challenge joker
We sure got Batman with an English accent now!
12
Hannibal Lector - Anthony Hopkins
Why are you not voting for me, Clarice?
Are you serious?!?! Why is Hannibal Lecter #24?! Hopkins and Ledger should be rivaling or the top spot. Come on now. Hannibal wasn't even the main antagonist of Silence of the Lambs, yet he stole the spotlight and will forever be the face of that movie.
Hannibal Lector is an incredible, psychopathic and clever character the fact that he is only number 10 is very surprising and weird, also the way he is a psychiatrist makes him an even more dangerous man, in my opinion he truly is the ultimate movie character
Fun fact: Anthony Hopkins never blink in his role in Silence Of The Lamb.

Enough said.
V 8 Comments
13
Homer Simpson - Dan Castellaneta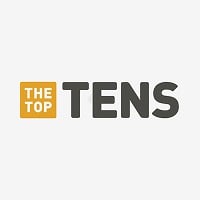 Homer Jay Simpson is the protagonist of the American animated television series The Simpsons as the patriarch of the eponymous family.
Homer Simpson will forever be the King of Cartoons. He is absolutely hilarious, and he can manage that without being super inappropriate or sex jokes. (We're looking at you, Family Guy. ) The Joker wasn't that great. He did an above average job on the character, besides The Joker isn't supposed to creep you out and give you nightmares, he's supposed to have a cartoony feel.
He is the funniest guy going around. Long live the Simpsons movie and may there be a sequel.
He's animated, for crying out loud! At least the five ahead of him are real roles that required acting and not just a voice over. Hannibal Lecter not in the top five is just wrong. Watch Silence of the Lambs and then just try to forget him!
Homer is probably the best cartoon character ever he has made so much progress over the years and I have never found a person who Dosnt like him
V 3 Comments
14
Jules Winnfield - Samuel L. Jackson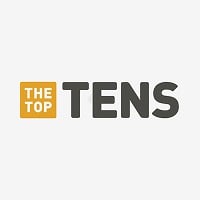 Not quite for the reason you think. While Jules is credibly scary and intimidating, certainly more competent than his useless buddy Vincent, he's also smart enough to think outside the box.
In fact, Jules has the best development out of all the characters in the movie. Over time, he develops a conscience and decides that being a mob boss' thug just isn't for him. Best of all? He faced down a restaurant robber without firing a single shot.
Wow only 0.2%... The problem with this is that very less people have seen 'Pulp Fiction' Jules is one of the most humorous and iconic characters of all time... Shame on this list... He should at least get a spot in Top 10
The Joker and Han Solo are fantastic, but Jules is still the best. You read the bible, Ringo? - jarjar36
I can't help but quote this guy in any conversation I have - the classic is 'I don't remember asking you a damn thing! '
V 5 Comments
15
Tony Stark - Robert Downey Jr.
I'm sorry but 59! Tony Stark is the most charismatic, funniest, and best super hero character of ALL time. This guy is just amazing and to see cartoon characters ahead of him is just insulting. Epic character!
Tony so does not deserve being 20th :( he is the most charismatic, attractive, the funniest character ever! - littlerunaway
Love you, the king of machines
. The genius behind iron man, my and everyone's favorite is anthony Howard stark and will always be a legend through the generations
He's need higher rank! He's the Nick Fury in real life! Without him, you'll never see any of good actor such as mark rufalo or other Marvel's reamining actor. Robert Downet Jr. asTony Stark is a great performance. Really fresh and natural! He even did act as Serlock Holmes and He's performance as Serlock is as great either! Honestly he's the best Superhero Actor of all time!
V 7 Comments
16
The Terminator - Arnold Schwarzenegger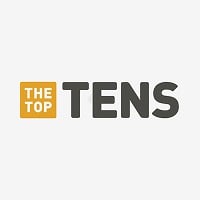 The Terminator is a fictional autonomous robot from the Terminator franchise portrayed by both Arnold Schwarzenegger and numerous actor stand-ins digitally overlayed with Schwarzenegger's likeness.
What? Why is Sarah Connor higher than the Terminator, Sarah's a good character, but come on, it's the Terminator, I think he should be at least in the Top 10
17 Bane - Tom Hardy
18
Michael Corleone - Al Pacino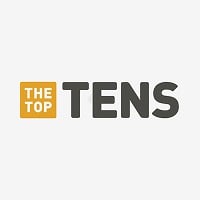 Michael Corleone is the main character in Mario Puzo's novel The Godfather and the three films based upon it, all directed by Francis Ford Coppola.
Michael Corleone should ranked far higher than 18. He is one of the greatest characters in cinematic history. He was the don.
19
Norman Bates - Anthony Perkins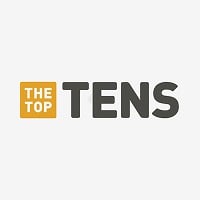 Norman Bates is a character created by writer Robert Bloch as the main character in his novel Psycho, and portrayed by Anthony Perkins as the primary antagonist of the 1960 film of the same name directed by Alfred Hitchcock and its sequels.
Norman bates was based off a real life serial killer named Ed Gein, who was also the inspiration for leatherface in the Texas chainsaw massacre, and buffalo bill in the silence of the lambs. although, ed gein never wore a body suit out of people's skin, he did wear a mask out of leather which was the inspiration for leatherface.
One of the scariest characters in cinema history.
Oh my gosh put him higher on the list! - missyweirdo
20
Agent J - Will Smith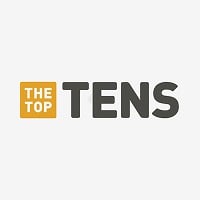 Agent J is a fictional MIB agent in the film Men in Black, its sequels Men in Black II and Men in Black 3, and Men in Black: The Series.
You know the difference between you and me? I make this look good.
WILL SMITH WILL SMITH WILL SMITH
PSearch List
Recommended Lists
Related Lists

Top 10 Sexiest Female Movie Characters

Best Horror Movie Characters

Top Ten Best Movie Characters

Top Ten Most Badass Movie Characters
List Stats
7,000 votes
847 listings
9 years, 35 days old

Top Remixes (43)

1. The Joker - Heath Ledger
2. James Bond - Daniel Craig
3. Indiana Jones - Harrison Ford
MusicMovieMinecraftMe

1. The Joker - Heath Ledger
2. Vito Corleone - Marlon Brando
3. Tony Montana - Al Pacino
egnomac

1. Homer Simpson - Dan Castellaneta
2. Forrest Gump - Tom Hanks
3. Captain Jack Sparrow - Johnny Depp
Hrithikroshanfan22
View All 43
Posts
My Favorite Characters: #8 Jules Winnfield
phillysports
Error Reporting
See a factual error in these listings? Report it
here
.