Top Ten Greatest Movie Characters
The Top Ten
1
Forrest Gump - Tom Hanks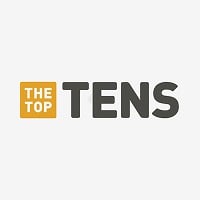 Forrest Gump is a fictional character who first appears in the 1986 novel by Winston Groom. Forrest Gump also appeared on screen in the 1994 film of the same name directed by Robert Zemeckis.
Yep. At least my favourite. A simple lovable man intertwined with some of the biggest moments in the 20th century.
Are you Kidding' me!? This is your #1 Spot right here!
Forrest Gump (1994) is an Epic Phenomenon! The Greatest movie Character of All-time tied with Judah Ben Hur of the Legendary Ben Hur (1959). - Nirmal1991USA
Phenomenal Character, Legendary Epic & Breathtaking Masterpiece!
His story is so moving. He went through so much to get Jenny!
2
The Joker - Heath Ledger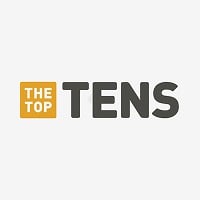 The Joker is a fictional super villain created by Bill Finger, Bob Kane, and Jerry Robinson who first appeared in the debut issue of the comic book Batman (April 25, 1940) published by DC Comics. Credit for the Joker's creation is disputed; Kane and Robinson claimed responsibility for the Joker's design, ...read more.
monumental performance, what an amazing character
The best complete performance ever, you'll be always missed, Heath
It was a hard choice, a lot of these actors stand out in their own way, but Heath Ledger takes the cake.
I was voting on the best quote just before this, where I wrote that NO ONE could have played this role better! Such a shame that we've lost Heath Ledger! They should never attempt a Batman with the Joker again - impossible comparison!
3
Darth Vader - James Earl Jones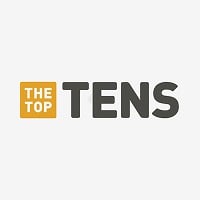 Darth Vader was the original dark lord for Star Wars. Darth Vader ruled with both fear and aggression. Originally Anakin Skywalker a young Jedi who was then seduced by the dark side of the force by Chancellor Palpatine/Darth Sidious. Vader had his limbs cut off by his jedi master Obi-Wan Kenobi leaving ...read more.
Darth Vader is arguably the most iconic movie villain of all time. Everyone in the Empire is afraid of him except for the Emperor and Grand Moff Tarkin. James Earl Jones successfully provides the unforgettable voice of Darth Vader. Not to forget the major plot twist "No, I am your father..."
Darth Vader is probably the most iconic movie character ever! He represents evil and he's just kickass in the first three movies, besides, he says one the most famous lines in movie history (No, I am your father). - Nintendonix
No-one can top Darth Vader probably because of his famous line " Luke I am your father also how he is a part of the biggest icons ever the star wars trilogy and how he is so hard core

" I am your Father"
Easily the greatest villain in film history, Vader is the definition of evil, while still maintaining enough complexity to qualify as a cinematically excellent character.
4
Captain Jack Sparrow - Johnny Depp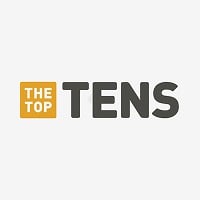 Captain Jack Sparrow, played by Johnny Depp, is a fictional character and the main protagonist in the Pirates of the Caribbean film series. He is a pirate in the film series.
grestest movie characters of all time
better than will turner
What is rubbish When you say will turner is greatest character. I think it is Act of some foolish girls those have right to Vote. only the Captain jack sparrow is numero uno... What could you wanted more from johnny depp... savvy...
It's stupid to keep will turner at first place when we have jack sparrow here. Johnny Depp acts like he himself is the character, good actor must be in the first place.
Captain Jack Sparrow has every personality trait you could possibly want: Intelligence, shrewdness, being cocky, and of course, being hilarious
5
Indiana Jones - Harrison Ford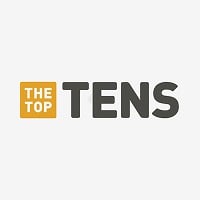 Dr. Henry Walton "Indiana" Jones, Jr., often shortened to "Indy", is the title character of the Indiana Jones franchise.
What is he doing down HERE! 5th? He should be 1st! (Much better than all of the above) - BloodFang
Indiana Jones is the classic movie hero! OBVIOUSLY he should be number one! The only people that I think could compete with Indiana Jones himself are Vito Corleone and Darth Vader. - higgsboson2142
No no NO, orlando bloom will turner, don't make me laugh, the worst list ever, at least Indiana jones is in it
If adventure had a name... It would be Indiana Jones! Harrison Ford did an amazing job with such an amazing kick-butt character!
6
Vito Corleone - Marlon Brando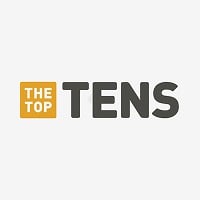 Vito Andolini Corleone is a fictional character in Mario Puzo's novel The Godfather and in Francis Ford Coppola's film series based on the novel, where he was portrayed by Marlon Brando in The Godfather and, as a young man, by Robert De Niro in The Godfather Part II.
The picture of him alone is all you need to recognize him and the film.
Marlon Brando was a fantastic actor and was perfect in this role. He should be higher, this role was some of the greatest acting in any movie. Actually number should be every characer played by Marlon Brando.
Marlon Brando is such a great actor, especially in gangster/mobster movies. He's a classic.
Marlon Brando was the best ever
7
Han Solo - Harrison Ford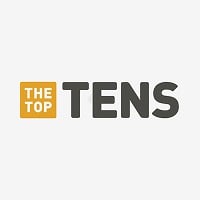 Han Solo is a fictional character in the Star Wars franchise, portrayed in films by Harrison Ford. In the original film trilogy, Han and his co-pilot, Chewbacca, become involved in the Rebel Alliance which opposes the Galactic Empire.
Han Solo is the coolest character in Star Wars. He is also the second most impactful Star Wars Character beaten only by Darth Vader. Harrison Ford does a spectacular performance for Han Solo
Money smuggler that became a hero!
How is Indiana Jones higher, he's better in Star Wars.
No. 7?! That's crazy! He should be 1. Why? Cause he's cool.
8
James Bond - Sean Connery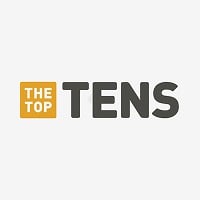 Definitely the greatest in all its incarnations. - Szonana
Way better than Daniel Craig! - missyweirdo
9
James Bond - Daniel Craig
Why isn't connery, moore, or brosnan here! Craig is the stalest bond ever!
James bond will and should always be first
Shrektastic and cool
He is rude, fakhri baba,cruel and looks like a monkey
10
Tony Montana - Al Pacino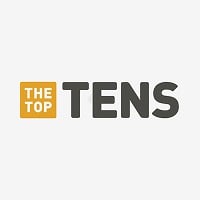 Antonio Raimundo "Tony" Montana is a fictional character and the villain protagonist of the 1983 film Scarface.
Say hello to my little friend
NOTHING BUT A BUNCH OF ****ING COCK-A-ROACHES!
Love the way he pronounces it
How is The Joker (as amazing and captivating Heath's performance was) above the absolute GREATEST movie criminals ever. - SuperMugen95
Six words will forever keep his place in cinematic history.
The Newcomers
?
Kim Ki-taek - Song Kang-ho
He's the patriarch of the Kim family in 'Parasite'. Like Kang In-goo crossed with Kim Man-seob. - SourNote2014
? Pennywise - Bill Skarsgard
The Contenders
11
Tony Stark - Robert Downey Jr.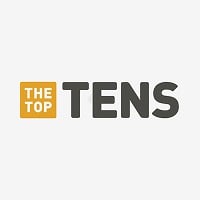 He literally brought a franchise to life and should be much higher
I love Robert Downey Jr. as Iron Man, in my opinion he will always be number 1 - Sa26
I'm sorry but 59! Tony Stark is the most charismatic, funniest, and best super hero character of ALL time. This guy is just amazing and to see cartoon characters ahead of him is just insulting. Epic character!
Tony so does not deserve being 20th :( he is the most charismatic, attractive, the funniest character ever! - littlerunaway
12
Jules Winnfield - Samuel L. Jackson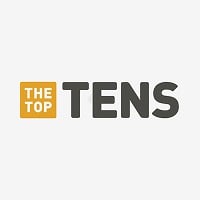 Not quite for the reason you think. While Jules is credibly scary and intimidating, certainly more competent than his useless buddy Vincent, he's also smart enough to think outside the box.
In fact, Jules has the best development out of all the characters in the movie. Over time, he develops a conscience and decides that being a mob boss' thug just isn't for him. Best of all? He faced down a restaurant robber without firing a single shot.
Wow only 0.2%... The problem with this is that very less people have seen 'Pulp Fiction' Jules is one of the most humorous and iconic characters of all time... Shame on this list... He should at least get a spot in Top 10
The Joker and Han Solo are fantastic, but Jules is still the best. You read the bible, Ringo? - jarjar36
I can't help but quote this guy in any conversation I have - the classic is 'I don't remember asking you a damn thing! '
13
Tyler Durden - Brad Pitt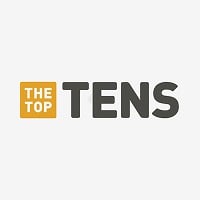 He's basically a philosopher. Everything he say takes some time to process, but once it sinks in, it really changes you. Also, he's not just a character but a figment of "Jack's" imagination.
I'm a huge joker fan, but surely this character must be in top5... Brad Pitt at his best
He is the best movie character because everyone wants to look like him he is the ultimate movie character
This badass deserves to be in top 5
14
Tuco Benedicto Pacifico Juan Maria Ramirez - Eli Wallach
Tuco always bounces back. He will always find a way. That is why we love him.!
This scruffy, plucky loser scoundrel, who can go from deadly to adorable in the blink of an eye, makes me laugh harder than any character in a straight-up comedy ever could. Despite all the crimes he's committed, we also sympathise with his plight and are so fascinated by how much he can endure that he end up kind of wanting him to win in the end. He's very easy to empathise with.
If you're likewise feisty and a bit awkward, then he's probably the character in a Spaghetti Western you'll end up relating to the most.
Furthermore, he redefined the Mexican Bandito character for a new generation as a sympathetic figure rather than merely a Malicious one.
Hot-headed, temperamental, manipulative, cunning, desperate, animalistic, yet tenacious, goofy, charming, absurdly energetic, absolutely hilarious, and with sort of a warm and welcoming aura about him, this is one of the most interesting movie characters you'll ever see. - SourNote2014
In fact, without Tuco, the movie would not be the cinematic masterpiece it is. He gave the movie a soul.
A genuinely funny character with a lot of depth.
15
Hannibal Lecter - Anthony Hopkins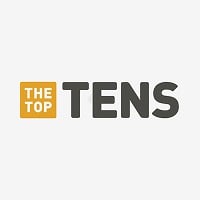 Dr. Hannibal Lecter is a character in a series of suspense novels by Thomas Harris. Lecter was introduced in the 1981 thriller novel Red Dragon as a forensic psychiatrist and cannibalistic serial killer.
Why are you not voting for me, Clarice?
Are you serious?!?! Why is Hannibal Lecter #24?! Hopkins and Ledger should be rivaling or the top spot. Come on now. Hannibal wasn't even the main antagonist of Silence of the Lambs, yet he stole the spotlight and will forever be the face of that movie.
Hannibal Lector is an incredible, psychopathic and clever character the fact that he is only number 10 is very surprising and weird, also the way he is a psychiatrist makes him an even more dangerous man, in my opinion he truly is the ultimate movie character
I seriously don't understand how Hannibal Lecter is this low on this list. The performance by Anthony Hopkins was creepy and unsettling even when he wasn't doing anything.
16
Homer Simpson - Dan Castellaneta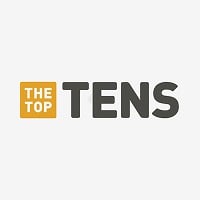 Homer Jay Simpson is the protagonist of the American animated television series The Simpsons as the patriarch of the eponymous family.
Homer Simpson will forever be the King of Cartoons. He is absolutely hilarious, and he can manage that without being super inappropriate or sex jokes. (We're looking at you, Family Guy. ) The Joker wasn't that great. He did an above average job on the character, besides The Joker isn't supposed to creep you out and give you nightmares, he's supposed to have a cartoony feel.
He is the funniest guy going around. Long live the Simpsons movie and may there be a sequel.
He's animated, for crying out loud! At least the five ahead of him are real roles that required acting and not just a voice over. Hannibal Lecter not in the top five is just wrong. Watch Silence of the Lambs and then just try to forget him!
Spider pig, spider pig does whatever a spider pig does
17
Norman Bates - Anthony Perkins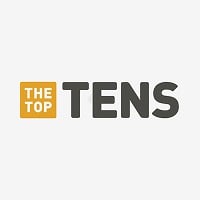 Norman Bates is a character created by writer Robert Bloch as the main character in his novel Psycho, and portrayed by Anthony Perkins as the primary antagonist of the 1960 film of the same name directed by Alfred Hitchcock and its sequels.
Norman bates was based off a real life serial killer named Ed Gein, who was also the inspiration for leatherface in the Texas chainsaw massacre, and buffalo bill in the silence of the lambs. although, ed gein never wore a body suit out of people's skin, he did wear a mask out of leather which was the inspiration for leatherface.
One of the scariest characters in cinema history.
Norman made you hate, emphasize, and fear all the nerds guys.
The character is sick, but the actor is such a hottie! - lannypetersong
18
Katniss Everdeen - Jennifer Lawrence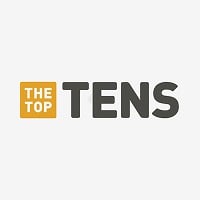 Katniss Everdeen is a fictional character and the protagonist of The Hunger Games trilogy by Suzanne Collins. She is portrayed by Jennifer Lawrence in the film adaptation franchise.
15 that is way too high for her I found this series and the character overrated There are characters way better than her: Hermione Granger, Finnick Odair,Clove, Cato, Harry Potter, Severus Snape, Darth Vader, Han Solo, Legolas, Gandalf, and much more. Let me guess I am getting hate for offending your precious character and book just go read Battle Royal which The Hunger Games just ripped off
She should be higher than this she is an inspirational character and always tries to do the right thing. - thalia_thatsme
You really feel what she's going through, yet you can't help but cheer when she makes it. What a spirit! What an incredible character!
Katniss is the best heroine! She shows the girls can fight!
19
Woody - Tom Hanks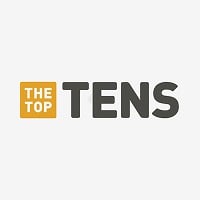 One of the best animated characters ever! - PeeledBanana
20
Kikuchiyo - Toshiro Mifune
Unrelenting emotion and vigor in rags.
21
Michael Corleone - Al Pacino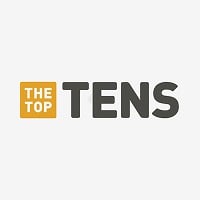 Michael Corleone is the main character in Mario Puzo's novel The Godfather and the three films based upon it, all directed by Francis Ford Coppola.
Michael Corleone should ranked far higher than 18. He is one of the greatest characters in cinematic history. He was the don.
22
Batman - Christian Bale
Love you Bruce Wayne.. And don't mind this list, because v know you r the best, other than Tony stark
Only one who can challenge joker
We sure got Batman with an English accent now!
23
Travis Bickle - Robert De Niro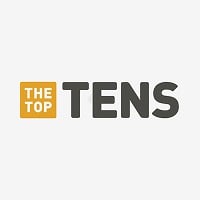 Travis Bickle, a 26-year-old honorably discharged U.S. Marine, is a lonely, depressed young man living on his own in New York City. He becomes a taxi driver to cope with his chronic insomnia, driving passengers every night around the city's boroughs. He also spends time in porn theaters and keeps a ...read more.
How is this behind so many clowns? - gaali121
Most iconic character ever.
Missing this one is a joke.
Travis Bickle than the boring joker in TDK
24
Park Gang-du - Song Kang-ho
A very real, flawed, human character, Gang-du was raised in a working class family with neither parent there for him, so he didn't get the proper nutrition he needed, which made him a bit drowsy and a bit stupid. He's certainly clumsy, which caused him to lose his daughter in the first place. He's presented as a character with a lot of pathos, whom no one takes seriously, but whose love for his family is enough for him to break out of a US Government quarantine unit.
He may not be the best family man, but he's got a heart the size of both Koreas and a lot of determination to protect his family, even if he fails at it.
I really pity Gang-du for what he goes through- loses family members, is constantly scolded by his siblings, and is put through quarantine several times. Poor guy! He hardly catches a break throughout the movie.
That said, he's got gumption and heart. How can you not love him?
Also, he's really cute.
25
Yoda - Frank Oz
I said seagulls, mph! Stop it now!
Yoda best
GO YODA!
26
Legolas - Orlando Bloom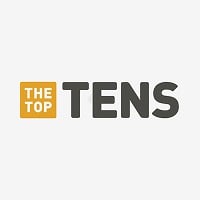 Legolas is a character in J. R. R. Tolkien's legendarium. He is a Sindarin Elf of the Woodland Realm and one of nine members of the Fellowship of the Ring. He has been portrayed by Orlando Bloom in the live action movies.
The lord of the rings knocks the pirates of the carribean's socks off!
YES OH MY GOD YES
He is a great person why?
1. He has Lego in his name and I love Lego!
2. He never dies well he survives almost anything
3. he can whoop some butt of the enemies in the movie franchise
4. I like his bone and arrows 0_0
Not a fan of legolas but its lord of the rings so I have to
27
Bane - Tom Hardy
Joker breaked Batman's mind but bane breaked both mind and body..and put him in a prison..remember those words "you merely adopted the dark I was born in it moulded by it.."
28
The Terminator - Arnold Schwarzenegger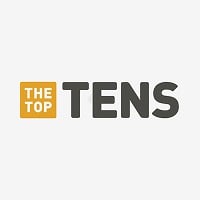 The Terminator (Known as the T-800, or Cyberdyne Systems Model 101) is the titular fictional autonomous cyborg from the Terminator franchise portrayed by both Arnold Schwarzenegger and numerous actor stand-ins digitally overlayed with Schwarzenegger's likeness. ...read more.
What? Why is Sarah Connor higher than the Terminator, Sarah's a good character, but come on, it's the Terminator, I think he should be at least in the Top 10
The most 'Frightening Cyborg' ever. It wouldn't cease, until it reached its Target.
29
Princess Yuki Akizuki - Misa Uehara
Noble and strong-willed, a good example of Kurosawa's feminism.
30
Agent J - Will Smith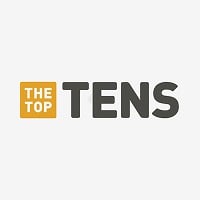 Agent J is a fictional MIB agent in the film Men in Black, its sequels Men in Black II and Men in Black 3, and Men in Black: The Series.
You know the difference between you and me? I make this look good.
WILL SMITH WILL SMITH WILL SMITH
31
R.P. McMurphy - Jack Nicholson
"Don't wash your dirty underwear in public." I love that line.
JACK NICKOLSONS BEST PREFORMENACE MY FAVORITE MOVIE
32
Freddy Krueger - Robert Englund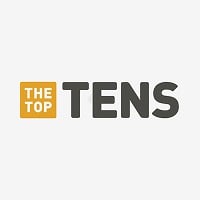 Fred "Freddy" Krueger is the main antagonist of the A Nightmare on Elm Street film series. He first appeared in Wes Craven's A Nightmare on Elm Street (1984).
Now who doesn't think Robert here did a great job as Freddy? I say no one, especially not Jackie can play Freddy. Robert forever :-)
No one can ever play Freddy as good as Mr. Englund did because he played the role so good people get nightmares without seeing the movie.
Who the bleep thought bleeping mamas boy is better then me!
Freddy truly is your worst nightmare.
33
Ellen Ripley - Sigourney Weaver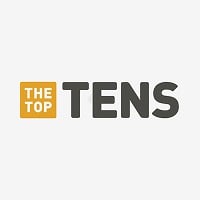 Ellen Louise Ripley is a fictional character and the protagonist of the Alien film series played by American actress Sigourney Weaver.
Very few other female leads kick butt as Sigourney Weaver did in the Aliens series. Should have won the Oscar in '87.
Allthough lord of the rings is my fave film series ellen ripley is the most kick ass hero of all time, stronger than most male heros,
GET AWAY FROM HER YOU BIT*H
34
Jason Bourne - Matt Damon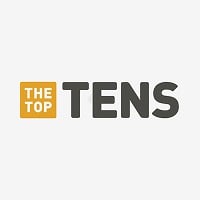 35
Harry Potter - Daniel Radcliffe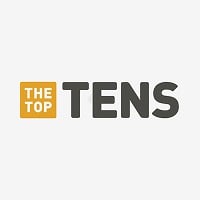 Harry James Potter is the title character of J. K. Rowling's Harry Potter series. The majority of the books' plot covers seven years in the life of the orphan Potter, who, on his eleventh birthday, learns he is a wizard.
7 trillion peoples can't be wrong. Harry Potter is a remarkable character because you get to watch him grow from a child to a young man - Vaibhavpbh
I know he originated from a book (fantastic in there) but the portrayal by Daniel Radcliffe was fantastic and he fits the character perfectly and the whole premise of the character and growing up with him and rising up to destiny. He should be higher in my opinion. - idontknow
Harry Potter's personality is one of the best things about the movie. He is brave, nice, smart and cute. He risked his life more than just once. I remember him saving ron and another girl in the goblet of fire.
The boy who lived deserves better than 47th place.
36
Jason Voorhees - Kane Hodder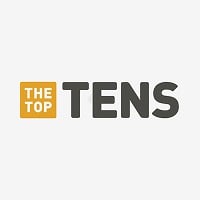 Jason Voorhees is a character from the Friday the 13th series. He first appeared in Friday the 13th as the young son of camp cook-turned-murderer, Mrs. Voorhees.
He may have the highest kill count in Horror, but he's not all bad. He just loves his mother.
Easily enough one of the most iconic horror film characters.
I've heard his hockey mask is a detroit red wings mask.
37
Alex de Large - Malcolm McDowell
One of the most terrifying characters of all time
He is godlike.
A teenager who beats, rapes, and murders innocent people but does it for a living. He has a lust for life because of it.
38 Mary O'Donnell - Lynn Redgrave
39
Neo - Keanu Reeves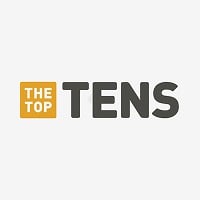 Neo is the main protagonist of the Matrix franchise created by the Wachowskis and portrayed by Keanu Reeves.
Keanu played Neo really well.
Nei should use ones and zeros to go to one
Mister Anderson...nice suit, mine matches
I was torn between joker, Forrest Gump, and Homer Simpson, but you have to give credit to Keanu Reeves for finally finding a role that actually suits him.
40
Gandalf - Ian McKellen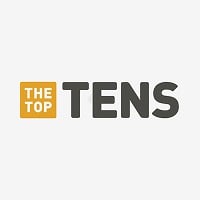 Gandalf the Grey, later known as Gandalf the White, is a fictional character and one of the protagonists in J. R. R. Tolkien's novels The Hobbit and The Lord of the Rings. He was an Istar, sent by the West in the Third Age to combat the threat of Sauron, as well as leader of the Fellowship of the Ring ...read more.
Seriously? I had to put him on now? This guys role made the movies. Especially the first. How did orlando blooms legolas make it over gandalf?!
A wizard is never late, he arrives only when he mean to.. And on this list the wizard arrived on 72? Come on! You were supposed to tell his position not his age
I love joker so much. But I think GAndalf the grey is the best character for me
Ian McKellen is so sexy!
41
Harry Callahan - Clint Eastwood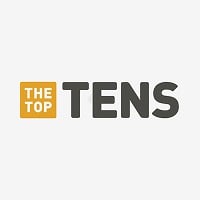 "Now you know why they call me Dirty Harry: every dirty job that comes along." - BurnAux
Dirty Harry
42
Luke Skywalker - Mark Hamill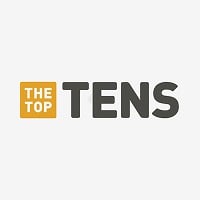 43
Chamberlain Skeksil - Barry Dennen
Out of practice in the manipulation department since his race's good publicity faded out, but he's like Dick Cheney, Starscream and Boris Badenov rolled into one and doubled in entertainment value. It can be said that his true actor is Frank Oz, who puppeteered him, but I'm going with Dennen anyway because he provided his voice. - SourNote2014
44
Yvonne - Antonia Thomas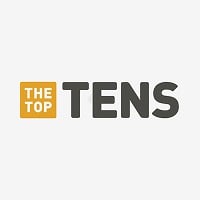 45
Carrie White - Sissy Spacek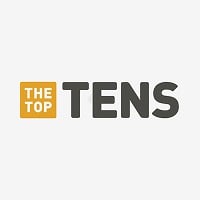 46
Caesar - Andy Serkis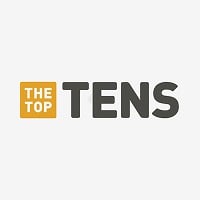 Great - PeeledBanana
47
The Tramp - Charlie Chaplin
One of the greatest cinematic characters. It is the symbol of silent movies.
48
Agent K - Tommy Lee Jones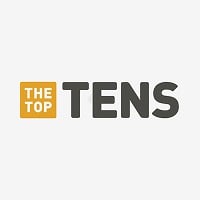 49
Xenia Onatopp - Famke Janssen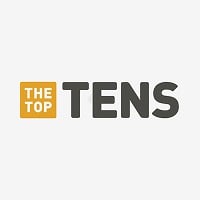 Xenia Zirgavna Onatopp is a former Soviet fighter-pilot and the top assassin working for the Janus Crime Syndicate. She appears as the secondary antagonist in GoldenEye, and is played by Dutch actress Famke Janssen.
Sexy
50 Veronica Sawyer - Winona Ryder
PSearch List