Greatest TV Series Characters
MatrixGuy We all love TV Series, so who is our greatest character?
The Top Ten
1
Walter White (Breaking Bad)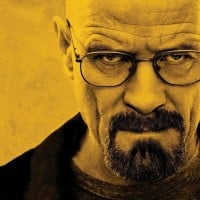 Walter "Walt" Hartwell White Sr. is a fictional character and the main protagonist of Breaking Bad, portrayed by Bryan Cranston.
Man, I couldn't even begin to explain the roller coaster of emotions that Walter White had put me through. You want to hate the guy for all the awful things he's done, such as, (spoilers)...killing Krazy 8, letting Jane overdose, manipulating Jesse for years and practically ruining his life, killing Mike (my favorite character), being indirectly responsible for killing 100+ people in the plane crash, etc. But somehow, we all feel sympathetic for Walt, because of his suffering and karma he gets for all the bad things he's done. And in the end, his empire comes crashing down, as he realizes that he's completely ruined everything that he was working for. Speaking of Walt, his acting is spectacular. Bryan Cranston is such a versatile actor; you would think that the dad from Malcolm In The Middle wouldn't play the most psychotic, memorable, and aggressive fictional drug lord of all time, but you'd be wrong. His delivery "I am the danger...I am the one who knocks." sent shivers down my ...more - Catacorn
Most amazing character ever. He has suffered,struggled and been hated by his own family... still did everything he could for his family... not to mention being a victim of cancer. And he truly cared for his partner JESSE PINKMAN...
From Season 3 onward, Walter Hartwell White became the most unbearable, the most insufferable, the most pestilential creature to ever walk the earth... and that was just around his wife. His pride was always there, but his ego inflated further as the series went on. He became arrogant, hubristic, self-centered, at the cost of endangering his identity. And this all happened because of the world around him, causing his rage to be further and further pent up until he emerged as a growling, snarling, aggressive, domineering drug lord, complete with squinting and underbite.

At the start, you feel kind of bad for him. He was simply calm and mild-mannered, even if he did hold a lot of grudges against people like the Schwartzes. You actually kind of genuinely liked him at the start. His boss treats him poorly, his family is dysfunctional, and to make things worse, he gets lung cancer. But then once he gets further and further into the meth business, dealing with a psychotic drug lord ...more
One of the greatest characters in any type of entertainment and the best T.V. series character. He is the one who knocks! - DamnFineCupOfCoffee
2
Dean Winchester (Supernatural)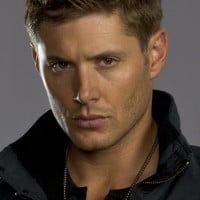 Dean Winchester is a fictional character and one of the two protagonists of the American drama television series Supernatural.
It's something special to completely fall in love with, admire, identify with, feel connected to and inspired by a fictional character from the first moment they appear on screen. All that happened to me with Dean Winchester, thanks to Jensen Ackles' outstanding, brilliant portrayal of the character.
I think it's simply impossible not to love Dean. His handsome looks and spot-on, epic quotes are what first catches the eye; then his charming personality, his brave, selfless protectiveness of the people he loves and his sensitive, vulnerable soul behind the "no chick-flick" bravado will captivate you in no time!
In my opinion there's just no better character on T.V. and I seriously doubt there'll ever be one! - angiewinchester
He's a real hero and an inspiration. The character shows you how to get through bad times and come out on top. As well as being a BAMF he has a great personality that always shines through no matter what the situation and that's something that the audience connect with when we know his traits we can predict how he may react in a sticky situation.
Dean Winchester, played by Jensen Ackles, is a true inspiration. Jensen Ackles portrayed his character perfectly. Dean Winchester just captures your heart with his bad-boy act when you can see behind he is protective, caring and overall a wounded soul. His looks (handsome as hell) are only the tip of the iceberg with his charming personality, selflessness and bravery, all thanks to the outstanding actor Jensen Ackles, contributing to making him the best character on T.V., now and in a hundred years. I doubt that anyone will ever come close to being as amazing as Jensen Ackles and his portrayal of Dean Winchester.
Love Jensen as Dean fantastic actor and handsome as all get out
3
Barney Stinson (How I Met Your Mother)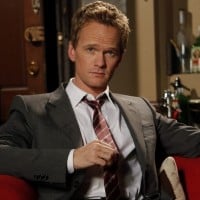 Barnabus "Barney" Stinson is a fictional character portrayed by Neil Patrick Harris and created by Carter Bays and Craig Thomas for the CBS television series How I Met Your Mother.
Oh my God this guy is an idiot. Who made this list?
He's hilarious for one thing, but also he has a very intricate and elaborate personality, which is uncovered more and more as you go through the seasons. I would either say Barney, or Sheldon Cooper, from The Big Bang Theory.
Barney is hands down the funniest sitcom character ever! The guy is LEGEN... Wait for it... DARY he is LEGENDARY
So funny laugh out loud better than chandler bing
4
Homer Simpson (The Simpsons)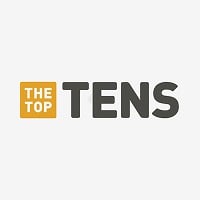 Homer Jay Simpson is the protagonist of the American animated television series The Simpsons as the patriarch of the eponymous family.
Classic boi always make me lol with his drunkenness and food
I LOVE THIS GUY!
My favorite yellow guy! Homer is the best, there is no scene that Homer plays that isn't funny...
The famous cartoon character, the head of comic The Simpsons Family - MatrixGuy
5
Sheldon Cooper (Big Bang Theory)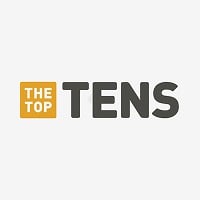 Sheldon Lee Cooper, Ph.D., Sc.D., is a fictional character in the CBS television series The Big Bang Theory, portrayed by actor Jim Parsons.
How could you not love him... hilarious!
He's such a nerd.
Best actor...perfect expressions
He's so awesome and funny. I just wished that he'd show some emotion at times. He's like an extremely funny robot with a great voice. - JHLover321
6
Sam Winchester (Supernatural)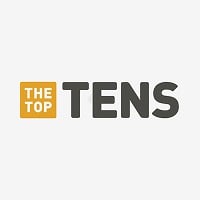 Samuel "Sam" Winchester is a fictional character and one of the two protagonists of the American drama television series Supernatural along with his older brother Dean.
Sam Winchester is an incredible character and it's hard to think of a character who has suffered so much with so little love, affection, or sympathy at his back, because it's almost like no one does have his back on the show, or in the audience. I can't think of a character whose been forced into such a well of loneliness and Otherness as much as Sam Winchester has. He is punished every day of his life, just for being different or for wanting normal, or for wanting a higher education. So often it seems he is punished just for being Sam, and not Dean, and that is no way for any healthy person to live. I want Sam to be loved and celebrated for all the ways that he is himself, and I don't want or need him to be the same as Dean, because that would be boring. Sam Winchester is my hero for standing up to his family when he was still a child! I am so proud of him for doing that! I also want to thank Jared Padalecki for being such a wonderful actor in bringing Sam to life - he does so much ...more
Sam's journey has been more tragic than anything Shakespeare could dream up, and yet he always tries to do the right thing and wants to save people. He is complicated, flawed, and yet empathetic, caring, and with a streak of innocence that he has somehow held on too despite all the awful things that have happened to him. On top of that, he fiercely loyal to his friends but especially to his big brother, Dean. His character is completely underrated and I love him so much! He is our Sammy, and he deserves to be in the top 10.
Sam is the best of the lot of them with their grudges and judgements while they themselves do not behave much better. Every one can make mistakes but only one is expected to continue paying the price for them. He is the lonely soul walking a thousand miles in everybody else's shoes but none ever walk in his. Jared brings a wonderful misunderstood character to life and Supernatural would of been the poorer without him.
He is one of the most underappreciated characters but someone that most people can relate to at some point in their life.
7
Castiel (Supernatural)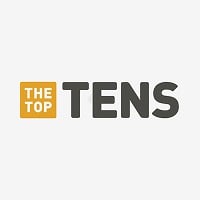 Castiel is a fictional character portrayed by Misha Collins on the CW Television Network's American television series Supernatural.
His father is God, and his big brother is Lucifer. That sounds like a protagonist's backstory already, doesn't it? Nope, it's the backstory of a supporting character in a little cult show called "Supernatural". Castiel is an angel--a timeless being the size of a Chrysler building crammed into the body of an ordinary man. He loves books and burgers, he feels no pain or age, he navigates through space and time using quantum superposition and string theory. Such a character would've been easily too alien, too powerful and perfect to relate to, if not for the fact Castiel developed to become that most sympathetic of characters: the outcast.

Anyone who's ever felt different or been ostracized can identify with Castiel. As the series goes on, you find out that he really doesn't belong anywhere: not in Heaven--his home for so long and yet so incompatible with his developing personality (because angels are essentially made to be good little soldiers)--and not on Earth, ...more
Castiel is an amazing and unique character who truly learned and struggled with the concept of free will. He was based on the angel Cassiel, who never interfered, but his character broke free and became something new, and even wrote himself into Chuck's stories where he wasn't fated to be. His guilt, pain, hope, it all stems from his seemingly unnatural (for angels) bond with humanity, and the choices of trying to decide what is right, and if 'right' even exists, if saving the Winchesters is more important than saving the world and lying to do it still counts as good intention. His journey is like no other on screen, and it has only just begun. To see an angel, a warrior of God and preacher of blind faith, be forever changed by a human who he comes to realize is just like him- loyal to an absent father, the good little soldier. And it is heartbreaking to see Castiel slowly lose his own faith- what can it mean for the world when an angel loses all belief in righteousness from above? ...more
Castiel is the most beautiful fictional character ever created. He is an out of place, and curious character, fascinated by humans. He seems innocent and cute, but shouldn't be mistaken for weak. We see him change during all the seasons, sometimes for the better, and sometimes not. Humanity reflects on him like on no other character, we discover how humanity has an impact on him and shapes many of the decisions he takes. Castiel is the angel who fought against his own family because he believed God would have wanted the earth and humans protected. Even when he lost his way, his heart remained in the right place, wanting to save the people he cares about, and earth. Through all the things that have happened to him, he remains the character that I fell in love with in season 4.
He's such a little cinnamon bun!
"I found a liquor store... And I drank it! "
8
Tyrion Lannister (Game of Thrones)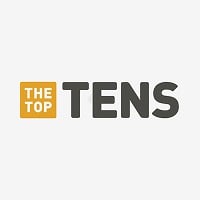 Tyrion Lannister is a fictional character in A Song of Ice and Fire, a series of fantasy novels by American author George R. R. Martin, and its television adaptation Game of Thrones. In Game of Thrones, the character is portrayed by Peter Dinklage.
Literally the best character aside from the final two seasons, but then again, the final two seasons were worthless.
Seriously? Just outside of the Top 10?
"I demand trial by combat"!
THE ONLY REASON I'M STILL WATCHING GOT! "I demand a trial by combat! "
I'll drop GOT the day Tyrion Lannister dies.
9
Jesse Pinkman (Breaking Bad)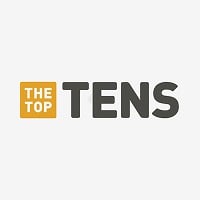 At first he comes across as an obnoxious, thuggish idiot. But the more you get to know him, the more sympathetic he becomes as he's faced with the bigger jerks in the world like Tuco, Gustavo and even Mr. White himself.
How is MABEL PINES doing better than him. He may seem like a bad guy, but he shows he has a heart in the episode "peekaboo"
I just love him. In my opinion, one of the most charismatic characters of all time.
What up, biatch?
The difference between Jesse and Walter is that Jesse is actually a human being. Come the end of the series, you will be rooting for Jesse and praying for Walter's death.

Jesse is awesome.
10
Stewie Griffin (Family Guy)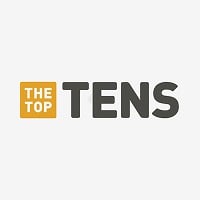 Stewart Gilligan "Stewie" Griffin is a main character from the animated television series Family Guy. Obsessed with violence and matricide, Stewie is the youngest child of Peter and Lois Griffin, and the brother of Meg and Chris Griffin.
He is kind of hilarious in his own way. Sure, his arc with him endlessly trying to murder Lois can be annoying and repetitive but in his Road To series, he is at his best. - Daviddv0601
VICTORY shall be mine!
If you do not like this character than something is wrong with u! All hail to Stewie Griffin!
"Death to you all"
The Contenders
11
Daryl Dixon (The Walking Dead)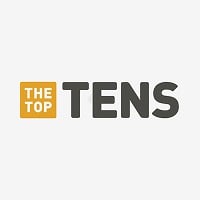 Daryl Dixon is a fictional character from the American television series The Walking Dead portrayed by Norman Reedus. He is an original character and has no comic counterpart.
Easy the best character!
What the heck with Super Natural, God! This guy is more boss than all supernatural people. Daryl Dixon Is the doctor of the walking dead. Ya, I blew your mind. Crossbow, Redneck, Boss, outstanding, doesn't take orders from no one and emotional at some times: Merle's Death, Carol's Departure... Ya. And this guy should be in top ten hands down. I bet about The whole country watches Amc and Bbc... Walking Dead, Breaking Bad, Doctor Who. No one cares about this supernatural people.
Yeah Daryl is super awesome! The best person to have by your side when everything goes south.
He's the biggest badass ever
12
Eric Cartman (South Park)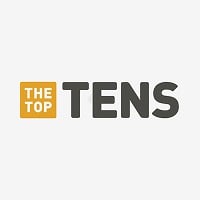 Eric Theodore Cartman is one of the main characters in the animated television series South Park, created by Matt Stone and Trey Parker, and voiced by Trey Parker.
Kyle's mom is a... - Garoto_Oceano
Eric steals the show!
Cartman would destroy every enemy
He makes me laugh so hard
13
Sherlock Holmes (Sherlock)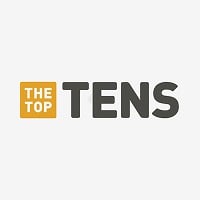 Don't get me wrong, I adore Cas, Dean, Sam, and the whole Supernatural gang, but it's a pity Sherlock is number six. He is such a complex, beautifully written character! On the outside, most people hate him for being a selfish, emotionless jerk. But we periodically get to see the gentle side of him. Even though he loves showing off on his little throne above everyone else, he genuinely wants to do what is right. He's Spock, with Kirk's heart. Plus, he's very funny, even when not knowing it.
AH! It was really hard to choose but Sherlock has to be my favorite. At first he seems cold and heartless, but after he got his first real friend after Redbeard died, he bacame softer. You got to see his warmer side. Even if sometimes he still tries to act cold and claim "emotion is a weakness" he still has that warmness in him.
Sherlock is the best! The sexy sociopath who knows everything about everyone in just one look. You gotta love him

Benedict Cumberbatch. Need I say more?
Better than rdj, Sherlock Holmes can't be played by someone better
14
Chandler Bing (Friends)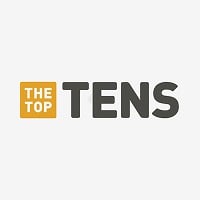 Chandler Muriel Bing is a fictional character from the NBC sitcom Friends, portrayed by Matthew Perry.
Could he be more favourite
He should be literally number like 1
Why is he no in top 10 he should in top 3
Lovable
Great
15
Betty Suarez (Ugly Betty)
She is just so human. She represents any normal person, who studies, works, have dreams, flaws, fails, happy moments and sad moments. I really miss watching her.
16
Dr. Gregory House (House M.D.)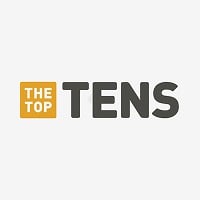 Greatest character, genius
How is he not in top ten... He is tye kind of character that shows emotion even if he does not like it
Loved all of this program. Each character played so well against and with each other. House is the best so smart and so tortured we love that don't we?
Smart, funny, and a total ass!
17
Joey Tribbiani (Friends)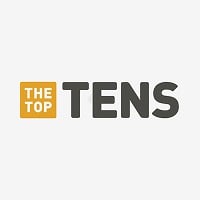 Joseph Francis "Joey" Tribbiani, Jr. is a character from the NBC sitcoms Friends and its spin-off Joey, portrayed by Matt LeBlanc.
Funny and great character
Joeey! He is so adorable and dumb!
Love him
Best T.V. character ever
18
Cosmo Kramer (Seinfeld)
So naturally funny
Giddyup! - MaxPap
I love him he's awesome so ingenious and crazy... Just watch the Merv G episode. You'll see... And of course, Serenity Now.
For all you people of Kramerica: Giddy-up!
Kramer was the greatest Seinfeld character ever! His legacy shall live on!
19
SkekTek (The Dark Crystal: Age of Resistance)
'Age of Resistance' fleshed out skekTek's character even more from how he was in the film. In the film, he was a typical mad scientist character with not much development. In the series he's much more complex. He's still a nasty character who abuses his subjects, but because he's the Skeksis equivalent of a nerd, he's yelled at and abused (until his machine is finished, then he's granted *some* leniency), even though he's the only one keeping his race alive.
Mark Hamill gives him a magnificent, raspy voice, and Olly Taylor is a great artist of a puppeteer, dynamic and sensitive in animating the character. - SourNote2014
20
Jack Bauer (24)
Greatest T.V. character ever...Period!
Such a bad ass. He almost dies like 20 times to save innocent lives and his country. If he were real he would be the greatest man alive. One of the best characters ever.
When you need to get things done, jack is a safe bet
Jack is a true hero.
21
Al Bundy (Married with Children)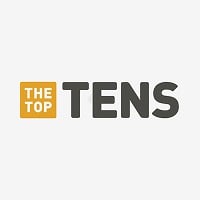 Al Bundy is a fictional character and the main protagonist of the American television series Married... with Children, played by Ed O'Neill.
Greatest character in T.V. history! - Xenothor
Played by Ed O'Neill the head of the Bundy Family in the great comic series Married with Children - MatrixGuy
22
Skyler White (Breaking Bad)
I hated her for most of the series until the end where her attitude became much more understandable.
She's very interesting and complex.
23
Dexter Morgan (Dexter)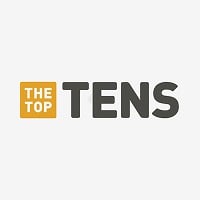 Dexter Morgan is a fictional character and the antihero of a series of novels by Jeff Lindsay, including Darkly Dreaming Dexter, Dearly Devoted Dexter, Dexter in the Dark, Dexter by Design, Dexter Is Delicious, Double Dexter, and Dexter's Final Cut.
Awesome
Dexter is a brilliant character, and he should've gotten a much better ending.
Dexter is a total badass, dude.
Oh come on, every one knows dexter the best.
24
Oliver Queen/Arrow (Arrow)
Beyond compare on dean from supernatural deserves to beat the bad bod billionaire vigilanty
He should be on top I know he is new comer but he liked different then others
He is better then anyone
Green Arrow is awesome
25
Saul Goodman - Breaking Bad & Better Call Saul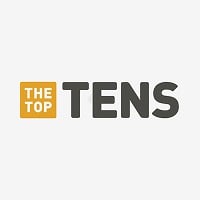 Jimmy McGill (Trade name "Saul Goodman") is a fictional television series character created by Vince Gilligan. He is a main supporting character in Breaking Bad and the titular protagonist of its prequel Better Call Saul.
How the HELL is skyler white doing better than this guy, jeez
He's awesome
The comic-relief character that steals the show in 2 great T.V. shows? Check. The funniest, most charismatic, and awesome lawyer in T.V.? Check!
26
Phoebe Buffay (Friends)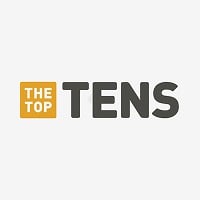 Phoebe Buffay-Hannigan is a fictional character, portrayed by Lisa Kudrow, one of the six main characters from the American sitcom Friends.
She is such a beautiful person and I just love her style. She is so eccentric and different. Her mind thinks different - she is intelligent in her own way. She has the most hilarious quotes and I just love the relationship she has with her friends. She is just so supportive and understanding.
Phone is funny, wired, artistic, silly, energetic and so much more. She's a true blue friend and the best of them all. - ThatkidwiththeContacts
Living proof of dumb blonde.
27
Tony Soprano (The Sopranos)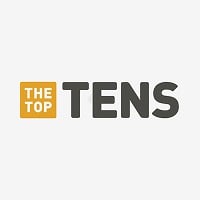 Anthony John Soprano is a fictional character and the protagonist in the HBO television drama series The Sopranos, portrayed by James Gandolfini.
To any serious observer ( though many haven't seen him) James Gandolfini's extended performance of this complicated character has to be among if not the greatest acting performance of any venue. - Billyv
That he wasn't even mentioned before was astonishing.
#21! What a joke. Kids these days don't know what The Sopranos was all about. Tony Soprano easily in the top 3 T.V. characters of ALL time!
24th position?...r u kidding me?
28
Bart Simpson (The Simpsons)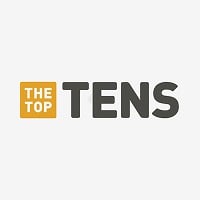 Bartholomew JoJo "Bart" Simpson is the oldest child, and the only son, in the 1987 show The Simpsons. He was created by Matt Groening. His hobbies are pranking people including Lisa Simpson and Homer Simpson.
The ONLY good Simpsons character, the only one that is funny and tolerable. Pretty sad that he gets strangled by his abusive and uncaring father every day. - KennyRulz244444
One of the funniest character in Simpsons series.
"Why you little! "
WHHAATT! 42! Bart deserves way higher! How did Sterling Archer get ahead of him! WHAT is wrong with you people!
29
Peter Griffin (Family Guy)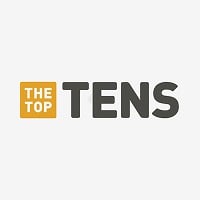 Peter Griffin is the main protagonist and titular character of the American animated sitcom Family Guy.
30
The Narrator (Jane the Virgin)
Best narrator ever. - SourNote2014
He is funny
31
Daenerys Targaryen (Game Of Thrones)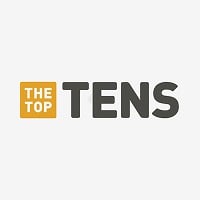 Daenerys Targaryen is a fictional character in George R. R. Martin's A Song of Ice and Fire series of novels, as well as the television adaptation.
She is so bloody inspiring. I love her for who she is, for the merciless kind of a ruler and the fearless woman too. And she has three dragons, duh. No, kidding. I do not love Dany for the dragons. I love Dany because she's Dany and because she's AWESOME.
What? What the hell is up with you people? Daenerys is probably the most interesting characters EVER. And she has dragons, so.. no one can top that.
Daenerys Targaryen - one of the best female characters in T.V.. The Mother of Dragons. The Khaleesi.
32
Negan (The Walking Dead)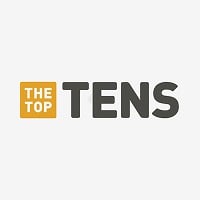 Negan is a fictional character from the comic book series The Walking Dead and is portrayed by Jeffrey Dean Morgan in the American television series of the same name.
Best villain ever! He's hilarious, likable, and intimidating all at the same time - invinciblemario99
My favourite T.V. show villain! - Daviddv0601
33
Goku (Dragon Ball Z)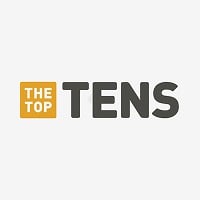 Son Goku (Kakarrot) is the main protagonist in Dragon Ball franchise created by Akira Toriyama in 1984. He has many abilities like, super strength, utilization of ki, flight, teleportation, super speed, enhanced reflexes, and Super Saiyan transformation that increase strength, speed, and durability. ...read more.
He can blow up planets teleport and is hilarious.
Don't even need to explain..
34
Michael Scofield (Prison Break)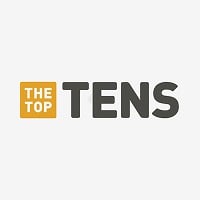 Michael J. Scofield, played by Wentworth Miller, is a fictional character and one of the two protagonists of the American television series Prison Break.
Played by Wentworth Miller, the main protagonist of the series - MatrixGuy
I just love him so much. Michael Scofield forever.
The smartest of all. - San_Lakshitha
Michael Schofield is a pure genius, he's the real MVP. - ParasN2000
35
Jon Snow (Game of Thrones)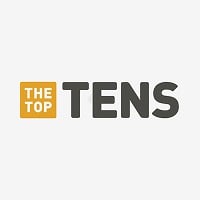 Jon Snow is a fictional character in the A Song of Ice and Fire series of fantasy novels by American author George R. R. Martin, and its television adaptation Game of Thrones.
How come Jon snow is here? He's like the hero of game of thrones!
yes man
36
Prince Zuko (Avatar: The Last Airbender)
He should be up higher. Zuko had to live an entire life with a father who hates him and an equally as psychotic sister with only his mother (and later his uncle) to be there for him. On top of that his mother disappears and his father is even more abusive to him than before. Yet despite all of that Zuko still looks up to his father and when he gets banished he will not stop no matter what to get back honor that he thought was lost. Although he seems like a whiny brat who is mean to his uncle at first in reality as you get to watch his character develop you see that Zuko is not a spoiled prince but rather someone who is just confused as to whether or not he's following the right path or not and someone who is not sure what is wrong or right. Eventually he realizes that what he thought was getting his honor back was just him trying to please his father and now he is willing to fight for what is morally right and to help Aang defeat the Fire Lord (Zuko's dad) even if it could cost him ...more - Anonymousxcxc
37
Garnet (Steven Universe)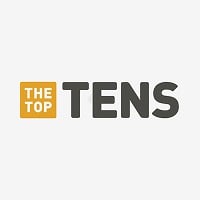 STEVEN UNIVERSE IS THE BEST SHOW ever
38
Merle Dixon - The Walking Dead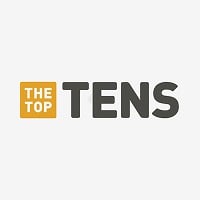 Merle Dixon is a fictional character from the horror drama television series The Walking Dead, which airs on AMC in the United States and is based on the comic book series of the same name.
Merle needs to be higher, he's the best T.V. character ever! Hilarious, likable, tough, and just a very interesting character - invinciblemario99
39
Elliot Alderson - Mr.Robot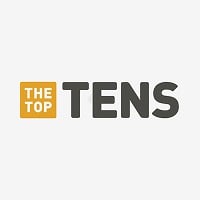 40 Rick (The Walking Dead)
41
George Costanza (Seinfeld)
George is funny and human. He does evil things, is egoistic, rats out, tells lies, try to be more fancy than he is, cheap... That's human traits even if we don't cherish them...that's why he s so funny lol - ChatonNoir
Best character ever. Better than pathetic sheldon cooper and unrealistic damn barney stinson.
42
Clark Kent (Smallville)
Played by Tom Welling, the young life of Superman full with elements of becoming mature and his young love life - MatrixGuy
Superman is very good in this series
He so hooot he sexy, he make me wet all over my privates
43
Jack Shephard (Lost)
See ya in another life brotha
Played by Matthew Fox the famous Dr. of the series - MatrixGuy
44
Bugs Bunny (Looney Tunes)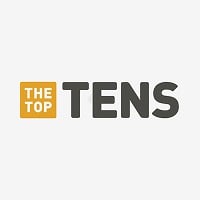 Bugs Bunny is an animated cartoon character, created by the staff of Leon Schlesinger Productions (later Warner Bros.) He is one of the most famous cartoon characters, and he is in the show Looney Tunes. His famous quote is "What's up doc?". He is a gray colored bunny with big teeth and big feet. His ...read more.
Probably the most memorable on the list so far. I mean come on it is Bugs Bunny, nearly everyone can quote a line from him easily. - Anonymousxcxc
45
Rick Grimes - The Walking Dead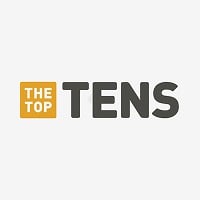 Richard "Rick" Grimes is a fictional character and the protagonist in the comic book series The Walking Dead and in the television series of the same name, portrayed by Andrew Lincoln.
46
Quinn Fabray (Glee)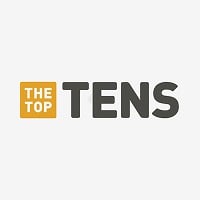 Quinn Fabray is a fictional character from the Fox musical comedy-drama series Glee. The character is portrayed by actress Dianna Agron, and has appeared in Glee since its pilot episode, first broadcast on May 19, 2009. She is the cheerleading captain at the fictional William McKinley High School in ...read more.
47 Ross Geller (Friends)
48
Will Graham (Hannibal)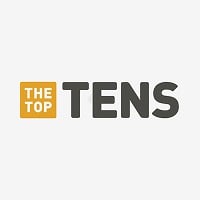 Seriously? Hannibal and Will Graham on Number 44 and 45? like, what? These are two of the best characters ever written on played...i will not say Will is #1 but I will say that Hannibal Lecter deserves at least #1 or #2 not this much down people.
49
Selena Gomez (Wizards of Waverly Place)
Isn't her name alex
50
Fiona Goode (American Horror Story: Coven)
The baddest witch in ton, and even if she was a little bit of a witch bitch, she was still the total boss
PSearch List