Jeff Beck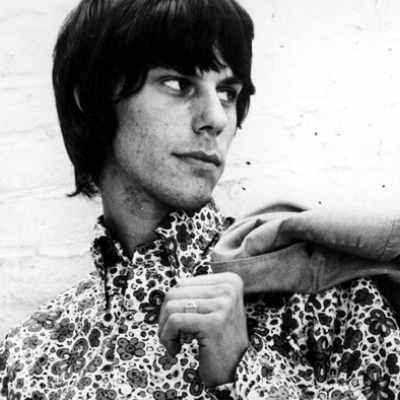 Found on ultimateclassicrock.com
Info
Geoffrey Arnold "Jeff" Beck is an English rock guitarist. He is one of the three noted guitarists to have played with The Yardbirds (the other two being Eric Clapton and Jimmy Page). Beck also formed The Jeff Beck Group and Beck, Bogert & Appice.
Comments
Top
Popular
Newest
Agreed, all of the names you have here are "of the calibre" for the title of "Greatest" guitar player of ALL time. But Jeff Beck should certainly be #2 if not #1, only because he once stated that (at the time) "Jimmy Page and I may be considered the best (guitar players) in the world, but neither of us could hold a candle to Hendrix. " And that is the truth! Jimi Hendrix WAS. IS and shall for ever be, the greatest ROCK guitar player in the History of the Electric Guitar! Furthermore, Mitch Mitchell, Jimi's favorite. Drummer, was/and is one of the greatest drummers of all time!
Hendrix is overrated. Seriously. Just because he was the first at a lot of things doesn't mean he was the best. Innovative, yes. Original, sort of. The best ever, no. Not even close.
Greatest multi-dimensional guitar player ever! Jeff's career spans decades of innovation, from the Yardbirds, The Jeff Beck Group, Beck, Bogert, & Appice to numerous incarnations making innovative instrumental music, to his recent work with Imelda May.

Listen to Beck's recording of the Stevie Wonder song "Cause We've Ended As Lovers" to get an idea of what he's all about. Beck's voice comes through his six-string in an unmatched way.
Jeff Beck has the combination of brilliant technique and personality. Even in the Yardbirds, he had a tone that was melodic but in-your-face-bright, urgent and edgy but sweet at the same time. He mastered guitar. He was a serious player. He inspires so much people from India to Chile. Jeff got something nobody else had. Blow by Blow is marvelous. There is a spirituality and confidence that I cannot explain.
There is no other Rock Guitarist who is playing with the style, skill and technique of Jeff Beck. He is heads-above all others! And not even the stuff that SRV and Hendrix were doing compare with Jeff Beck's skills! I love Led Zeppelin but have to laugh that Page is rated as a better guitarist! I'm a guitar player and note that all guitarist recognize Beck's unequal talent, technical ability and melodic concepts! I would only rank some of the Jazz Guitarist like George Benson above someone like Beck because of their ability to play over Chord Changes!
Simply the best. Feels every electron running through the guitar. Have seen him with Clapton a few times and there is no question who is the master. Shunned commercial success completely - unlike other who only claim to have shunned it. If this were a list compiled by professional guitarists Beck would be number 1 without question.
Jeff Beck at 51? This list is idiotic. He and Jimi Hendrix are by far the 2 most influential guitar players from rock music. This opinion of mine is also shared by Eric Clapton and Les Paul. How he wound up at 51 is baffling... unless this is a popularity / fashion poll.
Not only is Jeff Beck an amazingly creative and innovative guitarist, he conveys human emotion with tremendous sensitivity and his attention to detail is second to none. In my opinion Jeff Beck is the Number One guitarist - the man's guitar virtuosity is limitless.
Need back played the greatest and most beautiful guitar songs ever in "pork pie hat" "where were you" and "cause we ended as lovers". Enough said he is the number 2 greatest be hin jimi hendrix and anyone who chooses popularity and anyone who was sponsored as the greatest can go suck it. Read up on our stuff and think to yourself and think "wow I messed up my whole life thinking slash was a top ten guitarest". This list makes me sick too think the world left out Jeff back from the top 10.
Jeff Beck is a master of his instrument in a way that very few guitarists on this list are. The way he uses his vibrato, the way he controls his volume and tone from moment to moment, his phrasing, his dynamics...no one does that like Jeff. When guitar legends like Jimmy Page, Tony Iommi and Brian May want to see a guitarist that blows them away, they see Jeff Beck, and any one of them will admit it. Hendrix said he wanted to play as good as Jeff, SRV was shown up night after night on their co-tour (and I LOVE Stevie, don't get me wrong), and the man has toured with everybody. His sound and playing are instantly recognizable. Jeff is in a league of his own.
As Guitar Player mag stated of Jeff, he's off the map.

Ever re-inventing himself and thus never stale, never playing the same old licks - like Clapton, Page etc.

While his stuff often sounds simple, more than often it isn't simple at all. Try to play "Nadia" correctly or "Where were you", or...

Beck is the guitar player all the big name guitarists revere.
Beck is master of rock funk, the most touching, moving emotional notes ever and no one ever strangled a Strat the way he does, squeezing impossible notes out of it and after nearly 50 years at it being one of the true pioneer rockers - he's still dropping the jaws of many great players who are usually sitting in the front row seats eager to watch the magic.

He's in a class all by himself. Like Allan Holdsworth, Robert Fripp, Steve Howe, Steve Hackett, Mattias IA Eklundh and a very short list of others that are not copy cat clones of everyone else, but literally invented whole new ways of playing.
For the length of time he has been around, no one, and I mean NO ONE can come close to the power, energy and non stop creativity of Jeff Beck. He tramples all his contempories in the dust. Just listened to Loud Hailer and was stunned by it's vitality and modernity - he is the greatest rock guitarist that has ever drawn breath by a colossal margin. The musical equivalent of being struck by lightning.
Jeff stepped up as lead guitarist after Eric Clapton left The Yardbirds. Jimmy Page was the other guitarist sharing the stages (who took over when Jeff departed). Those three on-stage together... I can still recall The Yardbirds on their 1965/66 USA Tour (I helped with their equip). - ViperQQ
A truly unique and beautiful musician. His playing has devastating speed and technique, like many other greats. What sets him apart is his musicality and great taste. He can play every genre and nobody manipulates a whammy like him.
This shows this list has generational biases. Beck has never been the fastest, but always the most original. I would challenge the minions who have him ranked this low to go back and listen to Beck-ola and Blow by Blow and hear the breadth of his playing. I don't know if he is number 1... But I know he isn't number 54.
I have never heard a guitarist who plays so effortlessly as Jeff. I have seen him on you tube playing with Paige, Ron Wood and others and he blew me away with his style. He outplayed people half his age. He is still rocking and he must be close to 70. He and Clapton are true rock gods.
Top dog, jeff Beck is so good that he attributes his playing to others. I have never seen an artist as good as he is take a step back and give credit to those who blazed the trail before him. He knows his place among the giants and will never say that he is the very best.
I remember an story in guitar player magizine they went thru all these great players and I said to my self what no JEFF BECK then I turned to the last page and there it was a full page picture and the capture read "GUITAR PLAYING IS NOT A Competition BUT JEFF BECK IS BETTER THAN ALL THE REST" THAN I was O. K and I could sleep in peace!
Beck plays with vitality and inventiveness, but more than that - he plays with emotion. His technique is not one dimensional sterility, it has always kept evolving. He started off with the Yardbirds way back when, and he is still playing at a high level. He has longevity.
I would agree with the above comment, If you asked a guitar player that knew his stuff they would point to jeff beck as a true innovator. Steve Vai was quoted as saying that the solo from where were you, "may be the single greatest guitar solo ever"
When you have to scroll down to 29 to find his name, it hurts. No guitarist can boast to have played such versatile styles as in Definitely Maybe, I ain't superstitious (cover), Freeway jam, Brush with the blues, Declan, Nadia, Space for the papa, Seasons, Greensleeves, Psycho sam, Pork-u-pine, High heel sneakers, Apache, Head for backstage pass, Train kept a rolling, Sleepwalk,.. I could go on. But I guess guitar fans need to discover Jeff Beck on their own.
There was a tour where Clapton, Beck and Page shared a stage. It was the ARMS concert. Jeff Beck made Clapton and Page look sad. With Beck not being in the top 2, then this list has zero creditability.
Jeff Beck is probably the most innovating guitarist of our time. He did things that cannot be matched today even with all the effects today.

Simply put he is the best ever period end of story!
Number one should be shared by beck and Hendrix!
To rate slash? Number one?
You have got to be kidding.
The only one that comes close to those two is Mark Knopfler.
Not only that, but you don't even have Tommy Bolin on the list
Where is your history people. I lived it at the Fillmore West for three years and seen them all and where is Robin Trower?
This is a joke!
Jeff Beck is my favorite musician on any instrument. He fills his backup band with other world class musicians and isn't afraid to share the limelight. Finally, a headliner who tolerates excellence!
Jeff beck to me is by far the best. Look's like he's playing the bass guitar. He make it sound like he's hitting 500 notes at one time. Jimi used some of his style he's god on 6 string's.
Related Lists
Best Jeff Beck Songs