Best Guitarists Ever
The Contenders: Page 19
361
Victor Smolski
Simply the best, its variety, its fun, he's the best, and he's so fast, hard, he has everything that needs one guitar god
V 1 Comment
362
Tim Reynolds
Any Dave Matthews Band fan has heard of him and heard his works like Stream, and Betrayal... Absolutely amazing
As far as musical talent, Tim Reynolds is easily top 10. His mastery of the instrument is unparalleled.
What?!?! Tim is amazing. Althouh I agree that Slash and Hendrix and Synester Gates are awesome ( and better than Tim), He deserves to be WAY higher than 242! - davidthenurse
V 1 Comment
363
Tocak
The best gitarist in Jugoslavia, ever! He could compete with Jimmi, Prince, Jimmy and everybody else, any time, if he was alive. RIP - norgemann
V 1 Comment
364
James Burton
He was a pioneer of the telecaster sound and a pioneer of rock guitar in general, it's sickening to not even see him on this list and instead see people who don't even come close to the feel that James Burton had with guitar. He simply blended Country with Blues and what he ended up with was Rock and Roll.
This position for James Burton is ridiculous. He is recognized by many great guitarists and he deserves top 20 for sure.
Any one that has seen "A Black and White Night " will realize that James Burton should be ranked much higher
V 2 Comments
365
Andy James
Now this is insulting. Andy James is probably, right now, one of the best guitarists in the UK. A rising star to be sure. Ever heard of Angel of Darkness? The Storm? No? Well listen... Andy James is basically shredding with enough taste for everyone.
This guy is AWESOME! He can shred, and yet make it sound very clear.
What? He should be at least in the top 5! I would and do compare them with the guitar gods! Ever heard of angel of darkness? Synergy? No? Well do! And if you think that even so he isn't anything special, well why don't you check his licklibrary performances of steve vai, zakk wylde, synyster, darrel, trujilo? He is the best and nobody should deny it.
One of the top 5 at least! note accuracy and technical ability is insane...
366 Brian Molko
367
Vinnie Moore
Time Odyssey is without doubt the best instrumental guitar album of all time. Could shred better than any of them, with feeling. Moved in a different direction these days with UFO, but should be much higher in this list, above the nobodies who for some bizarre reason appear above him.
His timing and precision is unmatched by anyone, hands down top 5 all time! And live you will leave amazed! You know your good when some of his biggest fans are his peers!
Melodic playing at its best - speed with feel and amazing creativity
The Melody and feel of this man is breathtaking - A true genius on the fretboarrd, admired by fans and peers alike. Brilliant
V 3 Comments
368
Jari Mäenpää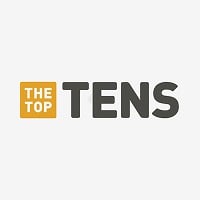 Jari Mäenpää (born 23 December 1977) is a Finnish heavy metal multi-instrumentalist and songwriter. He is the founder of metal band Wintersun for which he records all instruments. Before forming Wintersun, Mäenpää was best known for his role in the folk metal band Ensiferum.
Guitar playing is about two things. Composition and technique. With Respect two all the other guitarist mentioned here I would only rate Marty Friedman to be at this guy's level
Lead guitar player/vocalist from Finnish band Wintersun and was in Ensiferum. No one can sweep like him.
What, why is Jari on 230th place? The best metal guitarist ever.
He is the one of my favorite guitarists. He has imprwsssive talent and technique
V 2 Comments
369
Gustavo Cerati
Great guitarist from Argentina he played in a band called Soda Stereo which is simply "The Best Hispanic Rock Band EVER"
Simply amazing, this man could play and sing impeccably through his carrer, he developed a unique style and sound,cheers from Chile and LatinAmerica 😉🎸
370
Ken, Zi:Kill
The first guy who named himself only 'KEN'. The Guitarist of Zi:Kill. The Best Guitarist and Song Composer ever
371
Raffaele Amarena
When I saw him on YouTube I couldn't believe that he was totally unknown, one of the best guitarists I've ever heard. Finally someone noticed him, great to read his name in this list!
His sound is fantastic, he has 2 fantastic Gibson and one fantastic Fender Stratocaster.
He is an awesome guitarist, one of my favourite you tube channel, great interpreter. He can cover a lot of different musice styles, he's very eclectic!
372
Muddy Waters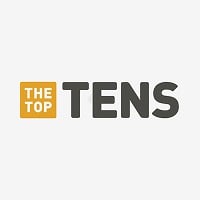 McKinley Morganfield, known by his stage name Muddy Waters, was an American blues musician who is often cited as the "father of modern Chicago blues".
He is one of the reasons these great guitarists exist.
Disgraceful 411... Give me a break.
Top 5
You darn kidz and your rock and roll music now a days >:(
V 2 Comments
373
Eddie Vedder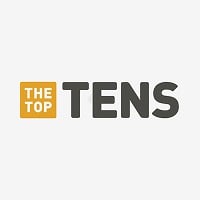 Eddie Vedder is an American musician, singer and songwriter best known as a member of the rock band Pearl Jam, with whom he performs lead vocals and is one of three guitarists.
374
Andy Latimar
Andy made some of the trippiest music in the 60's and 70's. Camel is a band for the ages. Most of the music still holds up very well, and if you have any psychedelics on hand, watch out!
He is the best one he can play another tunes and he has great skills he can play amazing solos :))
Amazing soloist in the vein of David Gilmour - RalphSaad
375
Steven Stills
Steve is a multi-talented genius, this list more of a popularity contest.
Steve stills top thirty at least
Fantastic Guitarist - very underrated. If you ever see CSN livem you will see and hear how great he is.
376
Albert Lee
As a country player Albert Lee is a shredder extraordinaire. He he's one of the best in the genre. It's interesting watching him play - he has groove to burn and he uses combinations of pick and fingers to blaze the fretboard using double stops and wild country bends. I guess he falls into that category of guitarist who is not well known but brilliant anyway. Actually, there's a lot of guitarists we never heard of that are brilliant. We only know of the ones that got a break, but in truth - there are fabulous players in every neighborhood in any big city - and small cities too.
Albert has been around for years and stayed the course!.. he's played with the best and always been an inspiration with some great playing. - Meaninglesslists
377
Stef Burns
Simply amazing! He's great in every style of music he plays, you really should hear him live in a concert. In my opinion it should be at least in the top 3.
He is an important guitarist! He has a spectacular touch! And he is a fantastic person! His sound is incredible! Dynamics!
The best! Feeling, touch, harmony... He play rock, fusion, blues... With incredible style!
He has a fantastic touch
V 2 Comments
378
Jeff Healey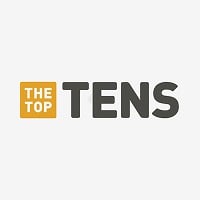 Norman Jeffrey "Jeff" Healey was a Canadian jazz and blues-rock vocalist, guitarist, and songwriter who attained musical and personal popularity, particularly in the 1980s and 1990s.
Over 300 artists on this list so far and Jeff Healey is not among them? I would imagine that if you could ask the top ten on this list they would all agree that Jeff should be at least in the top 25. -
Jeff Healey on pg. 6 #506. That is horrible. Jeff Healey should be right along side Stevie Ray Vaughan and all the others. On YouTube, just type in Stevie Ray Vaughan and Jeff Healey and its one of the best songs to hear and by two great artists. The song is 'Look at little sister' and its by Stevie Ray Vaughan. With Jeff Healey, it's a great song and Jeff Healey has other great songs and I know Jeff Healey shouldn't be in this spot on pg.6 #506. - John991
Jeff Healey on pg. 6 #506. That is just horrible. A man that played "Look at little sister" with Stevie Ray Vaughan and to me, did a excellent job with him. Jeff Healey should be at least in the top 25 and fyi Jeff Healey was blind to. I think for the most, he should be right along side Stevie Ray Vaughan and all the others.
Brilliant, forgotton star that should be among the five best!
V 1 Comment
379
Evan Leon
Not as good as Chris Quinn but very good wah wah pedal abuser. Great bender also. - iwannavagina
380
Syu, Galneryus
This guy is just awesome, he is fast, melodic, technical and very emotional, just listen to some of his soloing, and you will understand why, he should be on a higher place.
He is the best guitarist I know.. the only guitarsists that are closs too his skiles are malmsteen and paul guilbert
V 1 Comment
PSearch List
Recommended Lists
Related Lists

Best Metal Guitarists

Best Rhythm Guitarists

10 Most Influential Guitarists

Greatest Electric Guitarists
List Stats
216,000 votes
1,123 listings
11 years, 236 days old

Top Remixes (594)

1. Duane Allman
2. Jimi Hendrix
3. Eric Clapton
lordofthejimmy

1. Jimmy Page
2. Kirk Hammett
3. Dimebag Darrell
Coatsy

1. Albert King
2. Buddy Guy
3. Prince
leongregory
View All 594
Posts
Why Prince is the Greatest Guitarist Ever
admin
New considerations for the best guitarist.
windycityboy
John Frusciante
fruman
greatest guitarists
sloank68
Top 5 guitarists
southhockey8
Stevie vs. Jimi
bruski1986
On greatest guitarists.
Apollyon477
The great guitar battle.
booklover1
how a top ten list isnt a top 10 list without the best
tythoon
top 100 guitarists
russian
Slash Should Return to Guns N Roses
Alpha101
Dead Guitarists and Their Legacy
visitor
Error Reporting
See a factual error in these listings? Report it
here
.