Best Guitarists Ever
The Contenders: Page 22
421
Nick Valensi
Nick velensi can really bring rock music to a whole other level. Really talented with clean and hard rock when he wants to.
V 1 Comment
422
Jerry Reed
"Amos Moses" Jerry is one of the best. Heard long ago he said he didn't learn to play "right"; had to learn all over again. If it ain't broke, don't fix it, Jerry!
What a gifted entertainer jerry reed was! His guitar style was unique--hard to mimic. Goes to show that most people can't identify talent.
Smokey and the Bandit, come on son the Snow Man, East Bound and Down, Ammos Moses, She Got the Gold Mine. Great Country Picker
Actually Jerry was an outstanding player. Not a lot of video on him, but whatever you can find is worth watching.
V 1 Comment
423
Ian Dsa
Ian Dsa is my favorite guitarist of all time. He is in my favorite band. He has great style in the way he plays. You should really listen to his music its awesome!
As the lead guitarist of Billy Talent, this guy has created some of the sickest music the band has ever put out. My god, just listening to songs like Saint Veronika or This is How it Goes shows that he has a supernatural ability to play the guitar. He's honestly one of the best modern guitarists out there. - DaRealXgen
He should at least be in the top 3! This is just a same. He is so much better than most people think! He is way too underrated!
One of the greatest in the last years. It's a big shame that he is too much underrated! He has definitely his own style.
V 1 Comment
424
Willie Nelson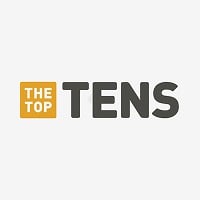 Willie is a phenomenal guitar player, should be in the top 25
This dude can PLAY
Top 15
425
Danny Cavanagh
His manner of playing is so recognizable, it makes Anathema sound atmospheric and unique. He plays as if he breathes with a guitar. He's really a devoted guitarist.
Very emotional guitarist. Not the best but listen to his solo on Hindsight and you'll be sent flying to different dimensions
426
Richard Thompson
Any list that doesn't have Richard Thompson on or near the top is a joke. One of the most versatile, gifted virtuosos in the history of guitarists. I've seen and heard almost all the legendary guitarists: Hendrix, Clapton, Page, Stevie Ray and on and on. For my money, Thompson is far more gifted and versatile than anyone on this list. Whether he's playing acoustic or electric, solo or with the band, the man is peerless. Moreover, he is one of the greatest songwriters ever and his tunes have been covered by some of the greatest names in music. He is the ultimate "total package," guitarist, songwriter, singer. I've seen him live, perhaps 40 times and every single show is shake-your-head, jaw dropping. Forget "Top Tens," when it comes to RT---he is "Top Five," and for my money, perhaps the best ever. And he doesn't just rely on oldies from his days with Fairport Convention. He puts out new and great music every year. When most of the others are resting on their laurels or their legends, ...more
Man, if any of you had ever heard Richard Thompson's playing, you would know how great he is!
I can't believe a man who should be in the top ten isn't even on the list. He is super human.
The man is a master of guitar magic. He can make a guitar rip every emotion. Awesome!
V 3 Comments
427 Nile Rodgers
428
Jeff Ling
Would be better if he hadn't played in a metalcore band. - zxm
429
Mika Luoto
Played with many bands and solo too. Multigenre guitarist. From jazz to trash. Excellent technique and lotsof feeling. Should be mentioned here.
V 1 Comment
433
Curtis Mayfield
Curtis was a brilliant guitar player in his time
434 Walter Becker
435
Justin Chancellor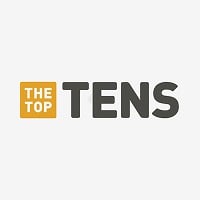 Justin Gunnar Walter Chancellor is an English musician formerly in the band Peach but best known as the bass player for rock band Tool. Chancellor is of English and Norwegian descent.
436
Frank Gambale
Continuing jazz fusion genre with brilliant style, sound and amazing sweep picking and ability to go from 0-100 faster than anyone
437
Roine Stolt
After the almost complete death of prog rock, a guitarist came back to life as the phoenix. It's of course Roine Stolt from 70's Kaipa and then from the 90's and 2000's The Flower Kings. He delivers a great versatility, emotion and strength through a style inspired by Gilmour, Hackett, Howe, Fripp, Latimer, Rothery and Zappa (only this! ) like his solos on "The Pilgrim's Inn", "Big Puzzle", "Stardust We are", the one hour long "Garden of Dreams", "A King's Prayer" or "The Truth Will set you free"!
Obviously being in a (Swedish) progressive rock band doesn't get him the exposure or credit deserved here in the U.S. that it does in most other developed countries. See the comments for Trey Anastasio (above) - soy10ley
438
Randy Bachman
Randy Bachman might not be extremely crazy like Jimi or Page or Van Halen and all those greats but he's better than prince!
I would rate Randy Bachman at the very least in the top one. Blue Collar alone shows you what this guy can do.
Sure he's canadian but he should be at least top 100 for sure plus 2 great bands and top ten hits galore? Morerespect please
V 1 Comment
439
Jim Reverend Horton Heath
He may not be vary famouse but he can get the job done! He is really good with solos and can play really great riffs. his story of how he learned gitar is really neet to. I'm not saying he should be at #1 I'm just saying he should be at least in the top ten. (but not in front of dimebag) so if your looking to here tallent go out and buy one of his bands cd S. and if you like "rockabilly/psicobilly" music listen to his music it's awesome.

VOTE JIM "REVEROND HORTON HEAT" HEATH
V 1 Comment
440
Todd Rundgren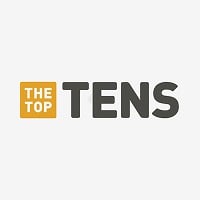 First off, a description of Todd Rundgren's music (for those who are unfamiliar with his work). Todd Rundgren was a progressive rock giant back in the 1970's. However, many people may not realize this for two reasons: (1). He started out as a pop/rock singer-songwriter. It was after gaining large popularity (with his pop-jugged album _Something/Anything? _) when he decided to dive off into the deep end, and heed more fully to his experimental musings (although there were hints early on. )

So, what does Todd Rundgren's music sound like? Imagine the souls of Frank Zappa, Carole King and select members of the Classic Motown-era (The Temptations, The Four Tops, Stevie Wonder) creating a musically-inclined child. It's another way of saying Rundgren's music combines the manic, humorous and irreverent style of Zappa, the reflective, poignant balladry of Carole King, and the classic psychedelic/r&b-soul of The Temptations all blended into one--added with his own unique and inventive ...more
Todd is an AMAZING guitarist, and I mean amazing. Listen to Utopia Live At Hammersmith Odeon and hear him absolutely levitate into the stratosphere - shimmering, screaming lines of pure joy.
He inspired Prince and is one of the greatest songwriters and producers of all time. Top 20, at minimum.
This guy is underrated, PUT HIM AT LEAST AT TOP 300 PEOPLE OF THE UNIVERSE
PSearch List
Recommended Lists
Related Lists

Best Metal Guitarists

Best Rhythm Guitarists

10 Most Influential Guitarists

Greatest Electric Guitarists
List StatsUpdated 18 Aug 2017
209,000 votes
1,104 listings
11 years, 80 days old

Top Remixes (577)

1. Albert King
2. Buddy Guy
3. Prince
leongregory

1. John Petrucci
2. Greg Howe
3. Paco de Lucia
Slipknotismax

1. Jimi Hendrix
2. Jeff Beck
3. Eddie Van Halen
GuitarZero
View All 577
Posts
Why Prince is the Greatest Guitarist Ever
admin
New considerations for the best guitarist.
windycityboy
John Frusciante
fruman
greatest guitarists
sloank68
Top 5 guitarists
southhockey8
Stevie vs. Jimi
bruski1986
On greatest guitarists.
Apollyon477
The great guitar battle.
booklover1
how a top ten list isnt a top 10 list without the best
tythoon
top 100 guitarists
russian
Slash Should Return to Guns N Roses
Alpha101
Dead Guitarists and Their Legacy
visitor
Error Reporting
See a factual error in these listings? Report it
here
.