Best Guitarists Ever
The Contenders: Page 5
81
Mikael Akerfeldt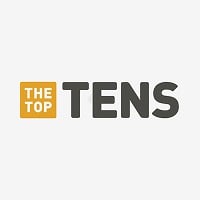 Lars Mikael Åkerfeldt is a Swedish musician, prominently known as the lead vocalist, guitarist, and primary songwriter of progressive death metal band Opeth, as well as being the former vocalist of death metal supergroup Bloodbath.
This guy is a masterpiece.. he is the greatest heavy metal musician ever.. without him there would be no OPETH which is the greatest band ever.. he should be on top 5 with DIMEBAG, ALEXI, PETER LENDGREN and DAVE MUSTAINE
Very Good player I recommend the Morning rise album.
Mikael should be #15 at least lets get him there - TheHabsFan
Why is Mikael 90? is a musical genius!
V 2 Comments
82
Adrian Belew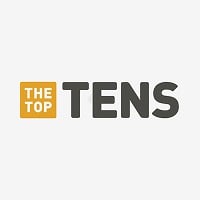 Adrian Belew is an American musician, songwriter and record producer. A multi-instrumentalist primarily known as a guitarist and singer, Belew is noted for his unusual, impressionistic approach to guitar playing.
A true innovator of the guitar.
In the top ten of best guitars all time.
83
Kerry King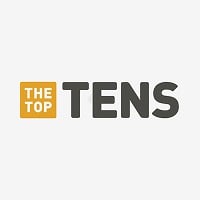 Kerry Ray King is an American musician, best known as a guitarist for the American thrash metal band Slayer.
Kerry, Dimebag and Wylde should all be in the top 3. But ill be nice and say top 10. You can't have a list of greatest guitarists without them... People don't know what it takes to play the intricate stuff like what these guys play.
Good job putting Kerry King from Slayer on this but I wish he was ranked higher than just 94
Dude this guy should be #1, along side with Jeff Hanneman
Not the best at leads and composing, yet King is a powerful rhythm guitarist. He is no Hetfield, yet he can handle ALL improtant rhythm parts. He makes repeated, palm muted chugging of the low E string sound very good, which it does. In fact, he is the guitarist who played Sex. Murder. Art. during the Divine Intervention tour, as Jeff couldn't keep up.
V 2 Comments
84
Bob Dylan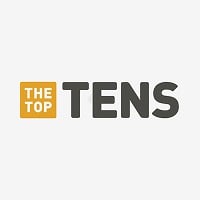 Bob Dylan is an American singer-songwriter, artist and writer . he won the Nobel Prize for literature in 2016 .
Bob Dylan is a great songwriter but he should be nowhere near best guitarist. - Rambles
Maybe he wasn't great guitarist in technique, but his simplicity of songs is so soulful
Dylan is a legend, without him you wouldn't have half of these guitarists. Apart from Jimmy Page, Jimi Hendrix, Eric Clapton, Bob Marley eg. But you wouldn't have legends like Bruce Springsteen.
Just your average Sunday guitarist
V 3 Comments
85
Derek Trucks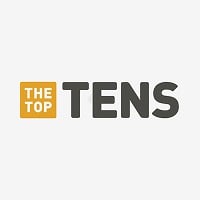 You people are morons.. Some of these people are basic guitarists at best. Derek has true talent. When Eric Clapton asks you to play on his album you know your one of the best in the world..296? Get real..
Top 20 for sure and will be top ten before he is done. Pays tribute to those who came before him. Is not in it for the money but for the love of the best music possible. His bands are full of great musicians and their talents are evident.
I've seen so many people on this list play live. The only one I keep going to see is Derek. There is no current guitar player touring today that is better. You MUST see him live.
Never heard such beautiful melodic slide guitar!
V 10 Comments
86
Matt Heafy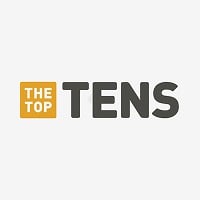 Matthew "Matt" Kiichi Heafy is a Japanese-American musician, best known as the lead vocalist and rhythm guitarist of the Orlando based Heavy Metal/Metalcore band Trivium.
Matt deserves to be much higher (not top 10, but not 166) this whole list is completely biased! I'm sorry but the lead singer of Green Day plays chords and simple solos that's it and Kurt Cobain?! I give him props and all but this is best guitarists, everything he plays is very simple, within a week you could learn to play smells like teen spirit whether you have played guitar for long or just started.
Matt not only plays super tight rhythm guitar but takes leads as well. And on top of that he screams AND sings! Not to mention he kills it live. Definitely needs to be higher.
Billie Joe Armstrong above Matt Heafy is beyond stupid
He is a Best Guitarist ever
V 2 Comments
87
Brendon Small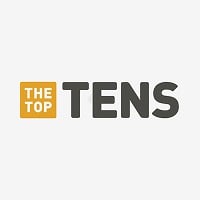 Brendon Small is an American producer, writer, animator, stand-up comedian, voice actor, and musician.
He is the absolute best of all time.
This guy created both a very successful T.V. show about a metal band, and the dethalbum 1, which was THE highest selling deth metal record of ALL TIME. That is a FACT. He has also clearly displayed that he can play absolutely any genre of music you can possibly play with guitar. People place guys like jimmy page and van Galen on such high pedistols, when in reality, all the played was one genre of music. Brendan small plays all of them, and is the best at all of them.
88
Johnny Cash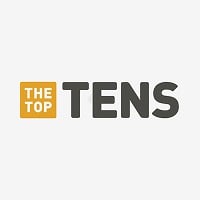 John R. "Johnny" Cash (1932-2003) was an American singer-songwriter, guitarist, actor, and author, who was widely considered one of the most influential musicians of the 20th century and one of the best-selling music artists of all time, having sold more than 90 million records worldwide. He died of ...read more.
Very good guitarist of his genre.
Top 15
89
Michael Schenker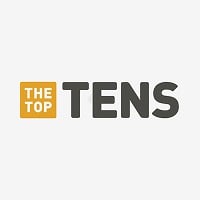 I feel the same way about Michael Schenker's playing now as I did as a teen back in 1979. Nobody I've heard since can get near the guy in terms of style, technicality and above all feeling and emotion. He put drop-dead moments into songs rather than isolated flash.
Underrated for his longevity and innovation given to rock. Technically superior to most of the people on this list above him. He doesn't get the respect mostly out of ignorance to the bands and music that he was involved with and produced. Check out any UFO album or early Scorpions and you'll hear what a rock and roll guitarist should sound like.
Obviously not many out there have even heard of Michael or they would have placed him in the top three with Satriani where they both belong.
Schenker would blow most of the guitarist ahead of him right off the stage and deserves a top 10 spot. He played possibly the greatest guitar solo of all time on UFO's "Rock Bottom" form the live Strangers in the Night album. If you havn't heard it. Then you don't know what your missing.
V 15 Comments
90
Peter Green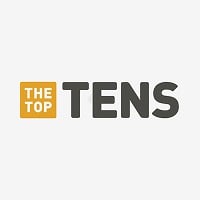 He replaced Eric Clapton in the John Mayall Band. Clapton is on record saying he thought Peter was a much better guitarist than himself. He was the founder of Fleetwood Mac, and they recorded several acclaimed blues albums. Listen to his beautiful and stunning guitar playing on these hit songs he wrote and recorded, Albatross, Man Of the World, The Green Manalishi, Oh Well, Need Your Love So Bad, and Black Magic Woman.
It all came to an end while on tour in America, when a roadie stupidly spiked him a massive LSD hit, that literally and permanently blew his mind. He spent most of the rest of his life in a lost wilderness, but now finally back on stage with the Splinter Group. Such a pity that the current voters here have mostly never heard of him.
Time will tell... he's leagues beyond the more virtuosic ones
A mixture of emotional genius. This guy is the best the world has seen. Influenced Clapton, Page, Neil Young and many others. Extremely underrated guitarist.
Look at ohwell albatross and black magic woman this man is a master
V 19 Comments
91
Lindsey Buckingham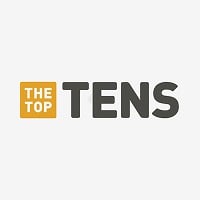 Lindsey Adams Buckingham is an American musician, singer, songwriter, and producer, best known as lead guitarist and one of the vocalists of the musical group Fleetwood Mac from 1975 to 1987, and then 1997 to the present day.
Fleetwood Mac has had some the greatest guitarists ever in their band. My personal favourite is Peter Green but Lindsey is exceptional and the Chain is one of the most famous guitar solos ever. I would rank these two plus Don Felder in the top 10. Felder wrote the music to Hotel California, the greatest hit of the Eagles, the greatest American group of all time. His guitar duet with Joe Walsh is legendary.
How on earth is the god that is Lindsey Buckingham 160, I would love to see most of the top rated guitarists on the list play his style, and while I love Metallica why is Kirk so high up, he's fast and that's about it. As well as Kurt Cobain he was a good writer not a guitarist, and Bill Joe.. Really?
Lindsey was the driving force behind Fleetwood Mac's sound during the period he was with them. Definitely one of the most under-rated guitarists out there. Listen to his acoustic version of "Big Love" from the Dance and argue the guy is not a guitar virtuoso.
I'm mostly against saying someone in underrated but I do believe he is utterly underrated.
Unique style and insane creativity.
V 35 Comments
92
Albert Collins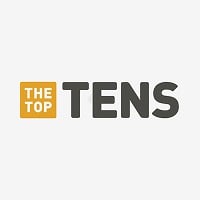 Albert Gene Drewery, known as Albert Collins and the Ice Man, was an American blues guitarist who was one of the most influential in the blues business. He was famously known for using a capo and alternate tunings.
Albert was one of the best and should be much, much higher. The last time I saw him he gave it his all even though he was quite ill. One of my more memorable concerts. May he rest in peace! I play him at work when I need energizing and it does the job every time.
He was so unique, as soon as you heard that stinging vibrato it could only be the iceman, tell me what people like Mayer do that is individual? Collins wasn't schooled or technical but that was what was great about him, that's what kids in these colleges will never have.
In top ten for sure
Albert Collins was great at least be in the top 80 - Rambles
93
John Lowery aka John-5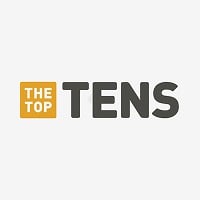 1 of the worlds best guitarists. Listen to his solos and he's played with so many great bands, marilyn manson, David lee roth, rob zombie...
Lots of style. He can play fast and if you listen to his solo albums he can play red neck. He shreds and he makes the guitar squil slowly. Much underrated on this list. Marilyn Manson kicking him out of that band was the dumbest thing Manson has ever done. in my opinion just as good as Buckethead.
John 5 is the fastest guitarist I ever heard, so he must be in TOP 10! He s the GOD!
This can't be right. Definitely should be in the top 10. This list is trash. Needs to be redone
V 7 Comments
94
Gus G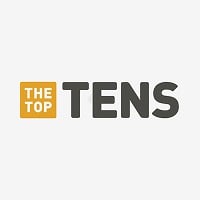 Konstantinos Karamitroudis also known as Gus G, born September 12, 1980 in Greece is a heavy metal guitarist. He currently plays with his band Firewind and Ozzy Osbourne
This guy is a top ten talent for sure. The problem is that most of the groups he's played in (such as Firewind ) are big in Europe, but obscure
In the U.S. Maybe his current work as Ozzy Osbourne's guitarist will give
Him the fanbase over here that he definitely deserves. For a sample of his skills check out Firewind's The Fire and the Fury.
Very Cool
95
Omar Espinosa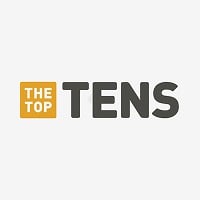 96
Robert Fripp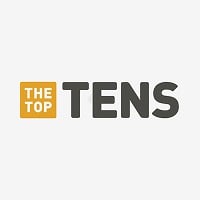 How is this cutting edge master not on this list. You got Ace Freely but no Fripp. Many some bodies don't know great guitar work when they hear it Fripp is the backbone of King Crimson and maybe just maybe one of the best ever. Your list is woefully incomplete without Fripp
Seeing this guy play on YouTube has really given me a new found appreciation for the guitar, and I'm a keyboardist. This man is FAST when it comes to musical sound, and the level of control and technique is something I've never seen at such levels again in my life. Aside from that, he inspired my other favourite guitarist Steven Wilson...
How did everybody forget about him?!? The dude looks like an average joe, but when he picks up the guitar, he is an utter monstrosity. I personally feel like he should be up there to the likes of Hendrix and Page.
Jimi Hendrix called King Crimson the best rock band in the world.
V 19 Comments
97
Paul Kossoff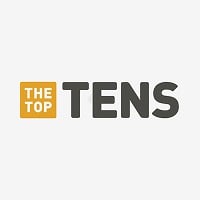 What! Paul Kossoff at 230?
Seriously, you guys have to be on crack to do this.
Eric (God) Clapton once asked Kossoff to how he does his vibrato. Need I say more?

If any of you guys actually play the guitar, you must be knowing that Kossoff's vibrato is almost impossible to emulate. That being said, his chord phrasing is top notch.

He "MUST" be at least in the top 10.

Also putting Slash at the top position is pretty lame. Though I respect him and he is a good guitarist, I could name tons of guitarists better than him.

Most of the guitarists in the top ten are a big joke. Many great guitarists occupy the lower position (Randy Rhoads, Dave Gilmour, Pete Townshend, SRV, BB King, Clapton, Jeff Beck, Brian May, Petrucci, Tony Iommi... And so on)
Guitarist in the band Free. Best "Feel" Guitarist ever and the only player that can stir unimaginable emotion. The most organic player too. Just plugged his Les Paul into an amp and that was it. RIP Koss
Very under-rated - unfortunately he died very young (I think only 21) and I wonder what he would have achieved otherwise.

He made guitar playing look so easy.
Master of brilliance
V 4 Comments
98
Jeff Loomis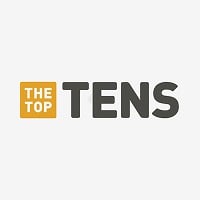 Jeff Loomis is an American musician, best known for his role as lead guitarist in the progressive metal band Nevermore and death metal band Arch Enemy.
His work at Nevermore and his solo work called Zero Order Phase deserves to be recognized. He is visceral, has an incredible technique and has the ability to pass true emotions in strums. Watch him playing and you will be surprised.
Seriously one of the cleanest shredders to date, and probably the best sweeper out there. Not only are his solos amazing, he also is a great songwriter. His absence from the Top 100 proves, that this list is utter crap!
This list is an absolute joke, in my books Jeff is in the top 5 guitarists of all time
99 A.J. Minette
100
Matt Bachand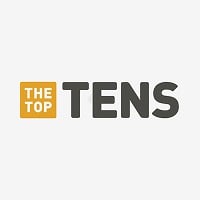 PSearch List
Recommended Lists
Related Lists

Best Metal Guitarists

Best Rhythm Guitarists

10 Most Influential Guitarists

Greatest Electric Guitarists
List StatsUpdated 25 Sep 2017
211,000 votes
1,105 listings
11 years, 118 days old

Top Remixes (584)

1. Duane Allman
2. Jimi Hendrix
3. Eric Clapton
lordofthejimmy

1. Albert King
2. Buddy Guy
3. Prince
leongregory

1. John Petrucci
2. Greg Howe
3. Paco de Lucia
Slipknotismax
View All 584
Posts
Why Prince is the Greatest Guitarist Ever
admin
New considerations for the best guitarist.
windycityboy
John Frusciante
fruman
greatest guitarists
sloank68
Top 5 guitarists
southhockey8
Stevie vs. Jimi
bruski1986
On greatest guitarists.
Apollyon477
The great guitar battle.
booklover1
how a top ten list isnt a top 10 list without the best
tythoon
top 100 guitarists
russian
Slash Should Return to Guns N Roses
Alpha101
Dead Guitarists and Their Legacy
visitor
Error Reporting
See a factual error in these listings? Report it
here
.