Best Guitarists Ever
The Contenders: Page 8
141
Karl Sanders, Nile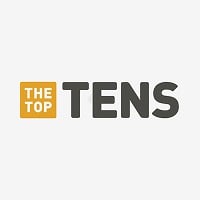 Karl Sanders is an American musician, most widely known as the founding member of the American ancient Egyptian-themed technical death metal band Nile.
Karl Sanders is a very technical, death metal guitarist. He may not be one of the best guitarists ever, but no doubt he is very good. Songs like 'What may safely be written' and 'Annihilation of the Wicked' prove it!
142 Mikey Cross
144
Matt Roberts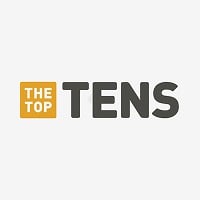 145
Jared Leto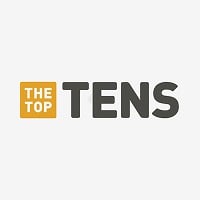 I voted him mainly because I'm not too familiar with other guitarists. He is definitely not the best though, although still very good. I'm a huge 30 Seconds to Mars fan and I'm not sure how Jared is about 700 places higher than tomorrow, who is the main guitarist in the band. Makes no sense whatsoever.
Jared is just AWESOME! One of the most popular and succesfull guitarists in the world! I just love him!
He may have captured the limelight with his acting and antics and I'm betting he is a good guy but I think there are many listed behind and in front of that are better.
146
Izzy Stradlin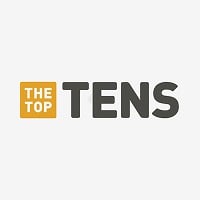 Jeffrey Dean Isbell, better known by his stage name Izzy Stradlin, is an American guitarist, singer and songwriter.
Izzy Stradlin wrote a lot of riffs, solo's and songs in general for Guns N' Roses and he wrote some kick-ass riffs solo as well. The man deserves more credit for what he has done. Most people think they mostly hear slash while listening to G N' R but it was actually Izzy who wrote and played the guitar parts. Don't get me wrong, I love slash's work as well but I think Izzy's work is just not recognized enough. The combination of the two was divine!
This guy is the most underrated guitarist of all time, it's a shame because he has so much more talent then Slash.
Izzy isn't no Slash that's for sure but the main riff for Mr. Brownstone ALL
IZZY! More recognition is in place!
Without Izzy there would be no Guns N' Roses, he was more important to Guns N' Roses than Slash
V 2 Comments
147
Steve Clark
Steve Clark is so missed. He was a beautiful man who had a beautiful and you hear and see it in how he played guitar. Can't believe he is so far down on the list. Maybe people aren't looking at the names that are ahead of him, he deserves to be in the top 10 in my opinion.
Steve clark is better than richie blackmore and also he was called the riff master
Not only is henricks over rated but slash is so over rated watch him on you tube he mess's up so bad, a song he has played so many times he is out of it. Steve never played that bad, but yet he is so under rated what a shame people do not know what real music is
He was a great gutair player I can't believe he was 30 when he died. The riff master needs to be in the top ten. Him and Phil Collen both should be.
V 4 Comments
148
Jack Black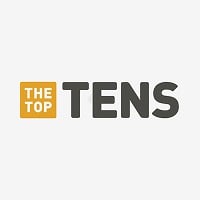 Thomas Jacob "Jack" Black is an American actor, singer, musician and comedian. His acting career has been extensive, starring primarily in comedy films. Black is the lead vocalist of the comedic rock group Tenacious D, which he formed in 1994 with friend Kyle Gass. They have released the albums Tenacious ...read more.
He is amazing... A great vocalist as well
Jack black is a beast
149
Simon Neil
Not known for normal 'middle eight' solos. Far from it. If you like your guitar music hard, soft, intricate and offbeat this is the man. And all this whilst singing. Very talented guy and a must see live.
V 1 Comment
150
Ry Cooder
This guy would make prince run home and cry. Who the hey put Prince as #2 anyway
Ry Cooder and Leo Kottke are absolute guitar magicians. All styles, exotic tunings and masterful technique are their hallmarks. Most of the chumps on this list have never traveled musically where these gentlemen have gone. Each are top five players. Hendrix will always be number one.
How easy talent is forgotten
Simply great
V 1 Comment
151
Frank Marino
Phenomenal abilities and techniques. Yet, never gets in the way of his musical visions, just propels it all forward, him, and Rory Gallagher, the best two I ever saw in my life.
Been playing to audiences for a long time now, dropping jaws to the floor every time. No one ever leaves his concerts the same as they went in. Playing with the soul and fire most could only dream of. Check out the double CD 'REAL LIVE'. Amazing!
Seen the guy twice and have all the albums. The man is the most gifted guitarist I've ever seen or heard. Admired by many of the people listed. Try listening to the song SOMETHINGS COMIN OUR WAY.
Frank Marino is the best ever!
V 3 Comments
152
Phil Demmel
Machine Head! Hello? Okay, so not as good as Hendrix, Slash or even Hetfield but let's be honest here. IT'S MACHINE HEAD! Demmel is the person who performed an amazing solo for Halo off the Blackening album. Have you heard that bloody solo?! IT IS AMAZING! Then his guitaring for be Still and Know, A Farwell To Arms, Locust and I Am Hell. They're heavy stuff. And I Am Hell... CHRIST! Have you heard the speed! That's quick! And also MH covered Hallowed Be Thy Name (Iron Maiden), The Sentinel (Judas Preist) and, oh yeah, Battery (Metallica). So he AT LEAST desreves a Top 10 spot for doing that but also being able to play quick whilst making sure you can hear the damn notes!
153
Zoltan Bathory
Yes! Five Finger Death Punch's guitarist is on here! He shreds real well. - NuMetalManiak
154
Jim Root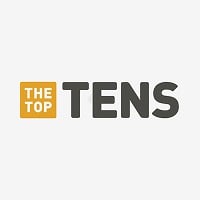 James Donald "Jim" Root, also known by his number #4, is an American musician known for being the rhythm/lead guitarist for the heavy metal band Slipknot, and the former lead guitarist for alternative metal band Stone Sour.
I can't believe he's at 500, he is an excellent guitarist, he has some amazing solos. A totally underrated guitar player in my opinion.
Great at improvising great solo's and plays with finesse every time I see him perform
From Slipknot and Stone Sour I think this guy is one of the best of all time!
He's already on the list under the name James Root
V 2 Comments
156
Trace Bundy
Check out Trace Bundy, he definitely deserves a place on this site
157
Jeff Waters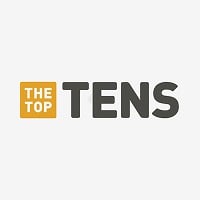 Jeff Waters (born February 13, 1966) is a Canadian metal musician and founder of the metal band Annihilator . He's best known as the guitarist for Annihilator, appreciated for his fast riffs and solos . Waters is also the primary songwriter in the band . Very often he has taken on the role of lead singer, ...read more.
So underrated. Jeff is a great guitarist and to this day writes great songs with energizing riffs.
Such a versatile thrash guitarist. Deserves top 30
One of the best ever - heavy yet melodic riffs and solos. Awesome! - Metal_Treasure
158
David Hidalgo
Absolutely one of the most versatile Guitarplayers in the world. Playes every style of music. Has a very nice and distinct own sound and style, which are for me the real signs of a world class guitarist.
V 1 Comment
159
Buddy Holly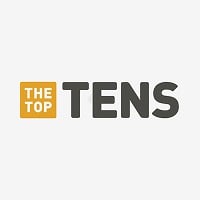 Buddy Holly, born Charles Hardin Holley (September 7, 1936 – February 3, 1959) was an American musician and singer-songwriter who was a central figure of mid-1950s rock and roll. He was a rising star when a tragic plane crash struck him down at age 22. ...read more.
One of the greatest influences from the 50's on so many great performers and a truly great guitar player.
This young man could play lead and rhythm at the same time! Now that's talent!
A rock n' roll pioneer whether you like it or not. He created one of the greatest and most popular guitar solos of all times (Peggy Sue) and he was one of the first people to use the standard guitar, bass drums band.
Top 10
160
Rudolf Schenker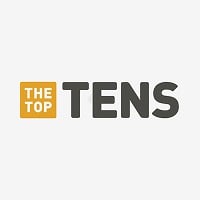 Rudolf Schenker is a German guitarist and founding member of the hard rock band Scorpions, being the rhythm/lead guitarist and one of the main songwriters of the band.
Ever in the shadow of his brother Rudy rocks with his stage presence and ability to shred on command.
This man is the great heart of the Scorpions, just watch and listen, he is a superb front man but also a very good guitarist, I cannot imagine Scorpions without him.
DS Sussex
PSearch List
Recommended Lists
Related Lists

Best Metal Guitarists

Best Rhythm Guitarists

10 Most Influential Guitarists

Greatest Electric Guitarists
List Stats
212,000 votes
1,110 listings
11 years, 146 days old

Top Remixes (587)

1. Duane Allman
2. Jimi Hendrix
3. Eric Clapton
lordofthejimmy

1. Jimi Hendrix
2. Buckethead
3. Jimmy Page
ShadowNinjaNoah

1. Jimi Hendrix
2. Tony Iommi
3. James Hetfield
Skullkid755
View All 587
Posts
Why Prince is the Greatest Guitarist Ever
admin
New considerations for the best guitarist.
windycityboy
John Frusciante
fruman
greatest guitarists
sloank68
Top 5 guitarists
southhockey8
Stevie vs. Jimi
bruski1986
On greatest guitarists.
Apollyon477
The great guitar battle.
booklover1
how a top ten list isnt a top 10 list without the best
tythoon
top 100 guitarists
russian
Slash Should Return to Guns N Roses
Alpha101
Dead Guitarists and Their Legacy
visitor
Error Reporting
See a factual error in these listings? Report it
here
.