Best Guitarists Ever
The Contenders: Page 9
161
Michael Paget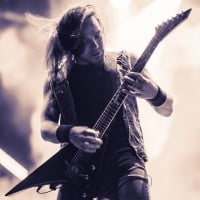 Michael "Padge" Paget (Born September 12th 1978) is a Welsh musician, known for being the lead guitarist and a backing vocalist for the Heavy Metal/Metalcore band Bullet for My Valentine.
Such an underrated guitarist, and all his limelight gets stolen by Matt Tuck and Jason James. If you actually listen to some of the stuff that Bullet have released, you will hear Padge's brilliance, especially the solo from Tear's Don't Fall, that was amazing. Padge has so many talents, he can play fast, and then he can play ballads as well (start of All These Things I Hate (Revolve Around Me)).
Absolute Freak on the six strings, makes Bullet for my Valentine the big name they are today. Love all of his works especially solos from The Poison & Scream, Aim and Fire album.
Oh Man, he plays his flying-v like animal. He does super fast solos, the heart of metal. If I could, I should have kept him at 1st place!
Michael is a great man and playing guitar so cool I love bullet for my valentine and best forever my wishes for always with you
V 10 Comments
162
Johnny Cash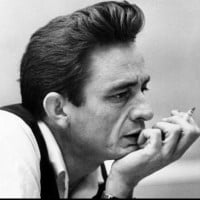 John R. "Johnny" Cash was an American singer-songwriter, guitarist, actor, and author, who was widely considered one of the most influential musicians of the 20th century and one of the best-selling music artists of all time, having sold more than 90 million records worldwide.
Very good guitarist of his genre.
V 1 Comment
163
Jeff Healey
Over 300 artists on this list so far and Jeff Healey is not among them? I would imagine that if you could ask the top ten on this list they would all agree that Jeff should be at least in the top 25. -
Jeff Healey on pg. 6 #506. That is horrible. Jeff Healey should be right along side Stevie Ray Vaughan and all the others. On YouTube, just type in Stevie Ray Vaughan and Jeff Healey and its one of the best songs to hear and by two great artists. The song is 'Look at little sister' and its by Stevie Ray Vaughan. With Jeff Healey, it's a great song and Jeff Healey has other great songs and I know Jeff Healey shouldn't be in this spot on pg.6 #506. - John991
Jeff Healey on pg. 6 #506. That is just horrible. A man that played "Look at little sister" with Stevie Ray Vaughan and to me, did a excellent job with him. Jeff Healey should be at least in the top 25 and fyi Jeff Healey was blind to. I think for the most, he should be right along side Stevie Ray Vaughan and all the others.
Saw jeff play while my guitar gently weeps on jools holland show on bbc, and was blown away by how good he was, I made it my business to see him live after that and saw him play in my home country Ireland twice and Healeys in Toronto in 2005. I was saddened that he died prematurely and feel very previlaged that I got to see him play live on 3 occasions
V 1 Comment
164
Jared Leto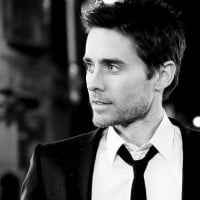 Jared is just AWESOME! One of the most popular and succesfull guitarists in the world! I just love him!
He may have captured the limelight with his acting and antics and I'm betting he is a good guy but I think there are many listed behind and in front of that are better.
165
Pauli Rantasalmi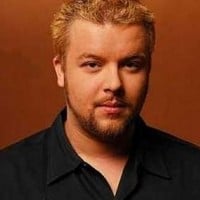 He is an excellent artist! I love him, and I know that he can play every song! Obviously Pauli must be in the number one, no 44 place! But I hope all his fans vote for him! Also when he plays in live the guitar is like magic!
! I can't believe it! This guy should be in TOP 10! Just listen to The Rasmus people, n you will understand what I'm talking bout.. PAULI ROCKS! - TinaYlonen
WE LOVE PAULI as we love THE RASMUS! He is so artistic, I definitely adore his style and when I met him in the concert that The Rasmus has given here in Greece, I anderstood the he was different from the other "stars/divas", he was so simple, so down on earth! Before the begining of the concert he was sitting with us and playing songs for us! I would really like to listen to him live again! He is a real artist!
Hei! Here is a very fanatic of The Rasmus and I say Pauli is the best guitarist in the world! His guitarsolos are so magical and cool! I don't know a guitarist who is better then him.
V 7 Comments
166 Mikey Cross
167
Bon Jovi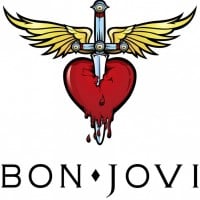 Bon Jovi is a hard rock band formed in 1983, which had a streak of successful albums in the late 1980s. The band originally consisted of lead vocalist Jon Bon Jovi, guitarist Ritchie Sambora (left in 2013), bassist Alec John Such (left in 1994), keyboard David Bryan, and drummer Tico Torres. The band's ...read more.
Uh Bon Jovi is a band not a guitarist
Why the hell Bon Jovi isn't on The Top 100? Freaks vote here!
They are amazing, they have best composition...
V 3 Comments
168
Ronnie Wood
This guy is the ultimate professional, hey negrita, Rons audition on black and blue album for the stones won me. What a worthy advisory to the sweet licks of Mick Taylor!
Nobody can say that Ronnie is not a very good harp player, he puts life and soul into his work and has done for many years, great respect for the Stones and Ronnie has played a huge part in the many hits of theirs for a long time, should be higher up this list.
DS Sussex
V 1 Comment
170
Matt Roberts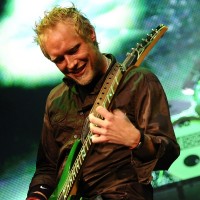 171
Ben Moody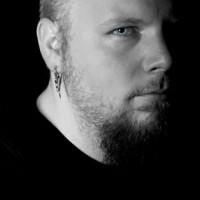 Benjamin Robert "Ben" Moody is an American singer-songwriter, multi-instrumentalist, record producer, and actor.
Best guitarist ever. How Ben Moody is so low? Actually this is a crap list, this guy definitely deserves to enter into top ten. Ben is incredibly talented. Her lyrics so beautiful. Such as Guitar solo on Going Under and deep meaning lyris on My Immortal. Ben was a awesome guitarist of Evanescence, but now he is left. I hope you will one day return to the group. Thank you Ben, you are the best guitarist and Evanescence is the best band ever. God bless Ben!
I know you are the best and I know you so please make vote on ben he's top.i love you ben moody.
He is one of the greatest guitarists, definitely. - 05yusuf09
172
Al Dimeola
Al is not a recognized name by many people who don't regularly listen to jazz. However if anyone gives this guy a listen people will put him in the top 10 for sure. He's the fastest guitar player ever and extremely elaborate in his abilities to perform.
Al suffers because he does not get the exposure a rock guitarist does, but listen to "Elegant Gypsy Suite" or any of his work with seminal jazz fusion outfit Weather Report and you'll be mightily impressed. Legions of guitarist pay homage to him. Definitely a top 10 contender.
Same as with Pat Metheny: this list seems more to be a list of most popular rock guitarists, then best guitarists at all. Al Dimeola is amazing on the guitar. As I saw him live, sometimes I would like to ask for a slow motion, because my senses could not follow his play.
Um, yeah, this seems to be a list of best known guitarist not the best guitarist. Al at 371. Proof this list is being created by MTV fans, not guitar fans.
V 15 Comments
173
KK. Downing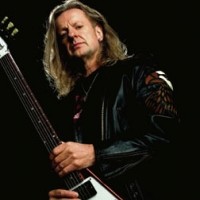 The other side of the Twin-Axes-Attack lead of Judas Priest! He has done some of the wildest and greatest solo in the heavy Metal history! He's one of the most underrated lead guitarist in the whole world!
The wildest guitar player ever. The Sinner, Victim of Changes - I don't need to continue the list. He is also the master of Floyd Rose!
Glenn and KK as a team are the ultimate twin attack
KK should be number 1, Ritchie Blackmore 2 Jimi Page 3, Glenn 4, Kirk 5, Mustaine 6, Dimebag 7, King or Hanneman 8, Chuck Sch. 9
V 1 Comment
174
Izzy Stradlin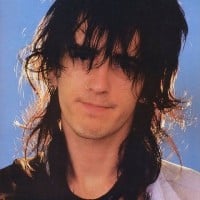 Jeffrey Dean Isbell, better known by his stage name Izzy Stradlin, is an American guitarist, singer and songwriter.
Izzy Stradlin wrote a lot of riffs, solo's and songs in general for Guns N' Roses and he wrote some kick-ass riffs solo as well. The man deserves more credit for what he has done. Most people think they mostly hear slash while listening to G N' R but it was actually Izzy who wrote and played the guitar parts. Don't get me wrong, I love slash's work as well but I think Izzy's work is just not recognized enough. The combination of the two was divine!
This guy is the most underrated guitarist of all time, it's a shame because he has so much more talent then Slash.
Izzy isn't no Slash that's for sure but the main riff for Mr. Brownstone ALL
IZZY! More recognition is in place!
175
Ry Cooder
This guy would make prince run home and cry. Who the hey put Prince as #2 anyway
Ry Cooder and Leo Kottke are absolute guitar magicians. All styles, exotic tunings and masterful technique are their hallmarks. Most of the chumps on this list have never traveled musically where these gentlemen have gone. Each are top five players. Hendrix will always be number one.
This list is so ass backwards!
How many can play slide as well Derik Trucks?
V 2 Comments
176
Phil Keaggy
Phil Keaggy is simply the greatest guitarist that nobody has ever heard of.

Due, no doubt, to his religious convictions. People speak of shredding, blistering speed, technique, soulfulness, finger-picking... Keaggy possesses them *all*. His versatility, and ability to pick up new styles and techniques, is astounding: for example, we know of the E-bow. And yes, Keaggy has his own demo of it on YouTube. But I remember seeing him live in concert performing that piece... Back in 1980. Who else had *heard* of an E-bow back then, let alone mastered it? He was doing volume swells (with his little finger on the volume knob, no external effects or pedals) back in the early 1970's; and he has mastered the acoustic as well, from the Michael Hedges finger-tapping to intricate finger-picking and harmonics. His most recent foray is into the extensive use of looping live in concert using the JamMan, literally creating his own accompanying soundtrack while on the fly.
Saw Phil play a solo gig for a small crowd at a high school about 10 years ago. He laid down his own backing tracks as he went, building it into a concert BY HIMSELF. I have NEVER seen ANYBODY play guitar like Phil. You have to see it to believe it. An hour and a half of the most amazing stuff I have EVER seen. He is in a class by himself. No wonder Hendrix thought Keaggy was the best guitarist in the world.

He's probably overlooked because he is a Christian artist/family man instead of a party animal flailing about on stage with big hair and leather tights.

Definitely #1 guitarist in my books. Brian May #2
If you didn't vote Phil Keaggy as the best guitarist, it is probably because you have never heard him. He is the only current living guitar MASTER. This means he can play every style at top level (blues, jazz, rock, acoustic, flamenco, celtic, etc). In pure skills, no one comes even close. I encourage anyone to listen to the album "acoustic sketches" "jammed" and even his older albums with glass harp from the early 70's such as "live from carnegie hall. "
If you've scrolled through this list this far you finally found the hidden gold at the end of the guitar rainbow. Open your mind and ignore all religious convictions. Look at the number of comments! He is largely unknown - partly because he is older and predates the internet and YouTube and iTunes and all the modern stuff! He can literally play virtually any style of guitar you can imagine at a higher level than guitarists than specialize in that genre. One album by Phil will be completely unlike the next - try Beyond Nature for beautiful New Age - Jazz - acoustic; then listen to Jammed for instrumental electric rock/jazz/blues - and then he has an enormous catalogue of Christian Pop Rock vocal albums. The Hendrix story is not validated but Phil came up in that era in a band called Glass Harp. Search them out and you'll hear why many feel he could have been as big as any of the rock guitar gods of that time. He committed his life to Christ and chose a different path. Regardless - he ...more
V 64 Comments
177
Frank Marino
Phenomenal abilities and techniques. Yet, never gets in the way of his musical visions, just propels it all forward, him, and Rory Gallagher, the best two I ever saw in my life.
Been playing to audiences for a long time now, dropping jaws to the floor every time. No one ever leaves his concerts the same as they went in. Playing with the soul and fire most could only dream of. Check out the double CD 'REAL LIVE'. Amazing!
People don't know who he is, only reason he's not in the Top 10.
V 3 Comments
178
Trace Bundy
Check out Trace Bundy, he definitely deserves a place on this site
179
David Hidalgo
Absolutely one of the most versatile Guitarplayers in the world. Playes every style of music. Has a very nice and distinct own sound and style, which are for me the real signs of a world class guitarist.
V 1 Comment
180
Jim Root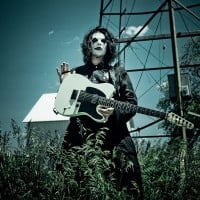 James Donald "Jim" Root, also known by his number #4, is an American musician known for being the rhythm/lead guitarist for the heavy metal band Slipknot, and the former lead guitarist for alternative metal band Stone Sour.
I can't believe he's at 500, he is an excellent guitarist, he has some amazing solos. A totally underrated guitar player in my opinion.
Great at improvising great solo's and plays with finesse every time I see him perform
From Slipknot and Stone Sour I think this guy is one of the best of all time!
He's already on the list under the name James Root
V 2 Comments
PSearch List
Recommended Lists
Related Lists

Best Metal Guitarists
Best Japanese Guitarists Ever

10 Most Influential Guitarists

Best Rhythm Guitarists

Greatest Electric Guitarists
List StatsUpdated 21 Feb 2017
198,000 votes
1,083 listings
10 years, 267 days old

Top Remixes (556)

1. Yngwie J. Malmsteen
2. Paul Gilbert
3. Eric Johnson
Wopwop

1. B.B. King
2. Stevie Ray Vaughan
3. David Gilmour
musicwizz

1. John Lowery aka John-5
2. Robert Johnson
3. Jimi Hendrix
tr_11
View All 556
Posts
Why Prince is the Greatest Guitarist Ever
admin
New considerations for the best guitarist.
windycityboy
John Frusciante
fruman
greatest guitarists
sloank68
Top 5 guitarists
southhockey8
Stevie vs. Jimi
bruski1986
On greatest guitarists.
Apollyon477
The great guitar battle.
booklover1
how a top ten list isnt a top 10 list without the best
tythoon
top 100 guitarists
russian
Slash Should Return to Guns N Roses
Alpha101
Dead Guitarists and Their Legacy
visitor
Error Reporting
See a factual error in these listings? Report it
here
.