Im Yoona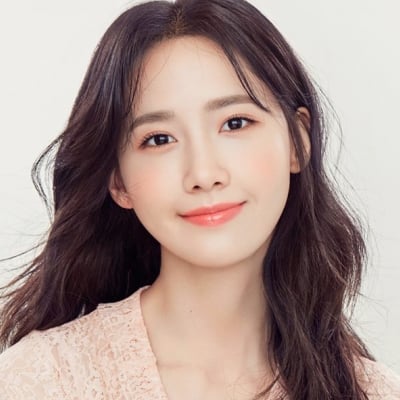 Found on asiachan.com
Info
Im Yoona is a South Korean singer and actress. She is a member of South Korean girl group Girls' Generation and has participated in various television dramas such as You Are My Destiny, Cinderella Man, Love Rain, Prime Minister and I, and God of War, Zhao Yun.
Comments
Top
Popular
Newest
I love yoona so much! She is the most beautiful girl in the world! She is the SNSD's center forever!
SHE'S SNSD'S CENTER IMAGE :)) MOST BEAUTIFUL WOMAN OF ASIA
Yoona is the face of So Nyuh Shi Dae because she is the most beautiful of the group. She's an accomplished actress, variety show performer and MC. Quite possibly the most beautiful girl I have ever seen.
Epitome of true beauty, beautiful inside and out! The fact that she remains the same honest, dorky, fun and humble self despite having obtained the level of fame that she has makes her shine even brighter.
Her beautiful face, her laugh, her tender gaze, her personalities... She's a beautiful person inside and outside. With so many celebrities choose her as their ideal woman, with so many CFs she's doing, with so many money she's making, never did we see her being cocky about those things. A true beauty!
She's beautiful inside and out. That's why she's beautiful to me.
I think yoona is the most beautiful girl in the world!
She is one of the beautiful girl in Korea. She's like a treasurer that Korean have been proud of. She's not just pretty outside but inside as well.
Go ahead, Google her. You know you're gonna. C:
Trust me, she is one of the prettiest girls in the world. While you're at it, you should check out her 8 other sister from Girls' Generation who are also drop dead gorgeous.
Beautiful face is not the only thing this girl shows for all people out there
She look like goddess walking in real world.
I'm Yoon Ah is not a perfect woman but she's already making my day perfect
Best beautiful Korean girl with an innocent face and unforgetable smile. She also got talent
So sweet... I don't Know why but I'm Yoon Ah! Is so Pretty, I always Admire her Beauty.
Beautiful face is not the only thing this girl shows for all people out there
Word is not enough to describe how wonderful she is!
She 's my goddes and the dream of my life, I will be her fan forever.
I honestly say from all the celebrities I've ever seen, she's one of the most honest celebrity show the real side of her personality (from expression to behavior shameful disgrace with her ​​beautiful face) without having to keep her image, even though many people would praise her but she's never feel beautiful and that's her humility that touched many male idols..
In the younger age has been given a huge responsibility as the 'Image of Girls' Generation (SNSD)' and I think it's not an easy task, and even that is a very tough task.. Through an event one of its members said that SNSD could be know all people it's all thanks to the efforts and hard work Yoona.. Among its members, Yoona has a lot of anti fans.. Anti Fans Yoona never seen this side of her personality and never understood the position of Yoona, they can only use weapons to attack her lack of vocal Yoona.. If you know, Yoona as 'Image SNSD', you certainly must know their duties and the heavy burden of responsibility ...more
Damn this girl, How could such Goddess exist? Come on guys, when it comes to beauty, sexiness, character, personality inside and out. Nobody's better than this girl. I know I'm not the only who knew this. Her beauty deserves the best. She truly has a natural beauty (100% beautiful with/without make- up) and the simplicity in her makes her standout more. Even how simple she is, oh my gosh, her beauty still glows. "What a GODDESS". She's even a choice of many men such as celebrities and netizens as their ideal woman/girl. She's the center of one of the top girl group in Korea (Girls Generation) because her beauty standouts. As what everybody says, Its not easy to be the center of a group. That just prove how Pretty this girl is.

The GODDESS of all GODDESSES? No other than
i'm YOON AH known as YOONA
Yoona have some sexiness that it doesn't require to have big boobs and big ass to be sexy.. She is hot without even trying ~ <3 Bulgarian Sone
Firstly, if you don't know who YoonA is, Google her right away, you won't regret it!

She is known for her beautiful image with or without makeup, but she needs to recognised more for her hotness. I have seen her dance in dance battles, and she can defiantly turn anyone on, I should know cause it turns me on, and I am a girl!

When she debuted just before she turned 17, she had a very pretty, innocent look, which made her the centre image of the girl group SNSD. But now 5 years on, she has turned into an amazing women, who has an amazing personality, contagious laugh, sexy, stunning body, and has a beautiful way about her!

I still don't think I have made her justice, as there aren't enough words to describe how amazing she is.

She is purely I'm YoonA!
Sometimes I even think God is not that fair, you can see everything beautiful in her, I can't imagine such a pretty girl also has great personality and hardworking attitude
She so wonderful, perfect, cute, sexy and beautiful... - soneyunie
Beauty inside and outside... Pretty face with good and charming personality, talented, rich, famous and humble.. I'm YOONA FOR YOU.
Beautiful, the perfect girl you can every imagine. Both beautiful inside and outside. There are truly no words that exists to explain such a person like her.
I'm Yoona is the most beautiful girl in the world. Her inner beauty just made her shining even more.
Related Lists

Top 10 Best Guys for Yoona (SNSD)
Best Yoona & Donghae (YoonHae) Moments
Best Yoona and Exo Couples