Top Ten Indian TV Actresses
1
Sanaya Irani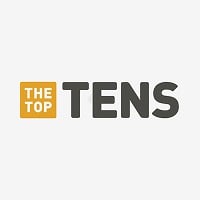 Sanaya Irani is an Indian model-turned-actress. Her first major role was in the Indian youth show Miley Jab Hum Tum.
Sanaya Irani you are the queen of acting no body can beat you you are the best
Sanaya you are the most adorable girl queen of beauty in this world there is no beautiful girl on this earth like you. I love your beautiful face and your hazel eyes love my sweet heart baby doll.
I don't know what she have done to us, If she cry we cry, when she laugh we laugh too, simply she's the ( Indian drama queen )
My opinion if it counts.. Then I am speechless. No words to start from and no words to end with. Sanaya is best actress the television industry could have got.

Sanaya Tops the list in most desirable and second only to Priyanka Chopra in the most sexiest female.

Acting skills no one can be as good. Dancing too. As a person, though being a celebrity, Sanaya is the most down to earth person. Always concerned about people around her.

Sanaya Irani is too adorable..
2
Surbhi Chandna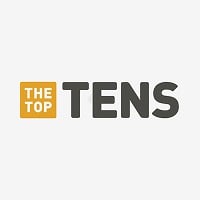 nice
Surbhi Chandna is an Actress in the era of heroines. She has been phenomenal in her first show as the lead. She is the queen of versatility. She has proved her potential and listed herself among one of the best actress the Indian Television has ever witnessed.
She's the most, purest, genuine, humble, grounded & down to earth. She is the most versatile actress of the ITV Industry which has explore so many character shades through the show being the first lead. She deserves to be in Top Ten & wish her lot of success in future.
Surbhi Chandna is the gorgeous combination of beauty and brains. She is a down to earth person with warmth and attractive personality. As an actress, her versatility is unmatchable and amazing. She doesn't act, but lives the character. That makes the difference. She can steal your heart at the very first moment you see her onscreen.
3
Surabhi Jyoti
You are the most beautiful and talented actress. You deserve some to be at the top
No words can describes her
You are best and I love your cuteness
Its surbhi Jyoti not surabhi jyoti
4
Sriti Jha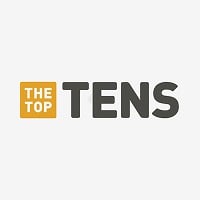 Best actress in indian television
She has a lovely personality. good acting Sriti love you
She is best actress in the world
very nice
5
Nia Sharma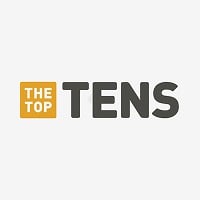 Nia Sharma is an Indian television actress. Sharma is known for portraying the lead roles of Anu in Star Plus's Kaali - Ek Agnipariksha, Manvi in Star Plus's Ek Hazaaron Mein Meri Behna Hai and Roshni in Zee TV's Jamai Raja.
I have crush on her... Seriously... The way she talks.. The way she shows her personality and attitudes in a very correct and positive way she is Litrely different from other people... She is just like transparent like a water...
A girl confident about what she does and her style statement proves it too. Have done all her characters with hard-work and sincerity and brought out her best. Golden heart and a pure soul and lastly she loves n respects her fans
Nia Sharma is a very kind girl with a beautiful heart. With her, what you see is what you get.She loves to work and she does her work fabulously.. She's a great actress and a great human being
Love her for what she is..No fakeness...And her love for fans is amazing...God bless her with good health and wealth and happy family
6
Asha Negi
I love dazzling smile.. Her attitude, her eyes, her nature in short I love her everything.
You are the most talented and inspiring actress,you always deserve to be top.
7
Jennifer Winget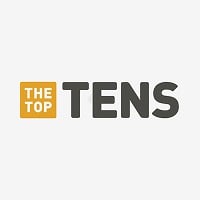 Fun humble and down to earth Jennifer has played every role to perfection
Jennifer is most beautiful and so cut actress it was amazing role in sarasvatichandta
The most versatile Actress if Television. She has won 4 best Actress Awards!
She's really good at acting, doing different serials and all her characters have been different, from shy girl to a psycho lover, it's crazy to see her acting skills
8
Sanjeeda Shaikh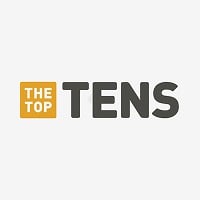 According to me she deserves to be first on the list..
She is charming, gorgeous, amazing acting skills, dancer..
She can portray negative as well as positive roles - akankshanimonkar
Sanjeeda is the best
Seasoned actress
Wow she is amazing
9
Sonarika Bhadoria
Most beautiful and talented actress on ITV currently. She lives the character she is playing. Love her for her down to earth personality. Rare gem.
She is one of the most beautiful actress of all time
Must beautiful caters and best acting
Sonarika is the best telly actress
10
Krystle D'Souza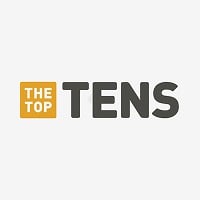 Krystle D'Souza is an Indian television actress. She portrayed the lead role of Jeevika Viren Singh Vadhera in the show Ek Hazaaron Mein Meri Behna Hai.
She the best
The Contenders
11
Ragini Khanna
Too sweet
12
Rati Pandey
She is a very talented actress
Best actress
Talented, perfectionist..
13
Ankita Lokhande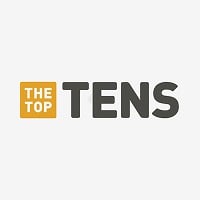 Ankita Lokhande is an Indian television actress. She made her debut in 2009 with Zee TV's soap opera, Pavitra Rishta.
14
Drashti Dhami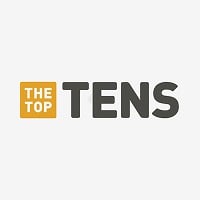 Drashti Dhami is an Indian actress who works in the Hindi television industry and is a model and dancer.
Drashti Dhami deserves to be on the top to be honest. She is amazing in every sense. An amazing talented actress, fantastic dancer. She is full package.
Drashti is the most underrated actress and dancer. I really do not know your criteria for this list; but Drashti deserves to be there in the list. It's so unfortunate that her talent is always overlooked and most other less than mediocre actresses make such lists. That's fine. I am sure she will get her due. All the best Drashti; you deserve so much success.
Drashti the best in india and world
Drashti I love you I like you I need you
15
Tejasswi Prakash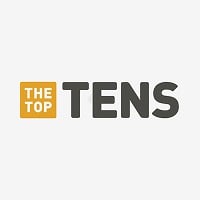 Such an amazing & talented actress her expression attitude worth to watch it again good human being with sweet heart hardworking she always shows the love towards are fans really commanaable can't describe her in one word responsible daughter, sister accept the hatered with smile that the beauty of her very trustworthy person very friendly with fans and friends also
She is best in acting in every shade emotional, angry, strong, romance in every scene is mind blowing she is the best
Her graceful acting and expression always loved by people and she is winning their heart - Soniasinha
I love tejasswi acting, she proved actresses can do so much more than looking good
16
Shivangi Joshi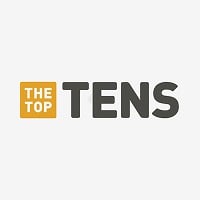 At a small age she achieved more which is very rare to see... She is just perfect in everything what she do she was Asian 5th sexist woman the way she portrays each and every emotion was just beyond description and she is a expression queen too
She has achieve lot at young age. Which is rare at age of 20. Her acting is marvelous and emotes emotion very well.
She is the most talented future of Indian television. We need more such talent and hardworking actors in our industry. 5th sexiest Woman of Asia she is. Best debutant award winner. Title holder of leading lady of television
She has achieved a lot just in the age of 20, and will surely reach greater heights.
She has achieved many awards and was even placed as 5th sexiest Asian woman this year.
Her acting is brilliant and has a powerful execution which creates an impact on viewers.
17
Shrenu Parikh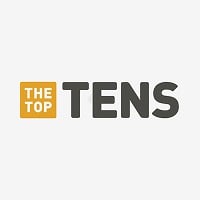 Shrenu Parikh deserves all the love, success and popularity. She has a real personality who doesn't try being someone she isn't. She is the purest soul who believes in spreading love and happiness wherever she goes. Give her any role and she'll slay smoothly and effortless with grace. She deserves the whole world especially after the continuous bullying she has received in the last one year and still is getting the uncalled hatred by certain fans. I'm glad she has kept her name going in the search engine for all the good reasons. I'm happy that she finds happiness in literally everything. Wish her much better years ahead with lots of luck. She is a top listed actress and it's a proven fact. I genuinly respect her patience and dedication towards work. Shrenu, my love go and kill them with success!
Besides her beauty and charm her acting is so natural. She gives such a charisma to her heroes that once you see an episode, then you are attached to the screen. This is what happened to me. I was surprised to myself that I can be so much attached to a show. Never been before. Now I am her fan forever.
Shrenu is a superb actress. She was a amazing person. She is so cute. She is a sweethearted person. She is the person who do emotional sense superb that which we can all get connect to that character. She acts her role genuinely. She is my princess. She is the best. And she always be the best
She's the most, purest, humble, grounded & down to earth. She is the most versatile actress of the ITV Industry which has explore so many character shades through the show being the first lead. She deserves to be in Top Ten & wish her lot of success in future.
18
Helly Shah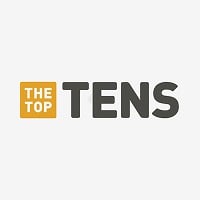 Most Beautiful person inside and outside.
Do a lot of hard work.
Love her fans so much respect their feelings.
Your smile is our morning energy.
She is the cutest and talented actress. Whatever she do she will give her best performance. She is bundle of positivity At this young age she achieved a lot and inspiring young girls. Her accomplishments has no limit will increase more and more in upcoming years
Helly shah, the stunning diva, she starts her career when she was so young, she became a source of inspiration for many people, she has the most humble character and she always thanks and supports her fans, she is looking for being different and creative not for the fame, her choices are always accurate and on the point, she has 7 series till now and she was only 22 years old, and she has got a lot of prizes, she has got the ita award for her role as devanshi in 2017, and she got the award of the best actress as her role swara in 2016, and she got the prize of the best jodi in 2016, and also she got the prize of most 100 inspiring women in 2018 and she was the youngest one in this list, beside all of that she entered the list of the 50 sexiest Asian women in 2016 and she was the youngest one in this list she got the 31rank in 2016 and she was playing the role of swara in swaragini, and she got the rank 20 in this list in 2017 and she was playing the role of devanshi in devanshi, and ...more
Number 1 can beat her in cuteness...She is the most versatile and gorgeous actress in Indian Television...Love her a lot
19
Hina Khan
There is no competition between hina and any other actresses hina is the best and honest
Hina is my favourite.She is the most cute, beautiful actress. Her smile is adorable.I love her. Her acting skills are just amazing. I love her in both of her roles Akshara and Komolika.For me she is no.1
Hina Khan You are the most Hardworking And Honest Girl...!
I am your fan because of your Bold, Opinionated and straightforward nature...! You are cutie as well as hottie...Love you
Hina is the definition of girl power. Everyday she proves that a girl can do anything she puts her mind to and succeed in life by overcoming every barrier.
20
Niti Taylor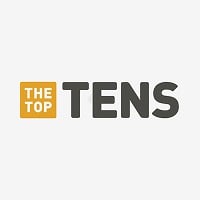 Niti Taylor is the epitome of sheer gorgeousness. She is adorably cute, hot and Sexy all at the same time. What makes her unique is she is naturally beautiful and likes keeping herself natural without any layers of makeup on her face. Niti makes me connect to myself by the way she is so kind, humble and behaves ordinary like any other normal girl. For me Niti is just not an actress but my inspiration.
She is a natural beauty with natural acting skills, she can ace any role with ease, apart from being an actor she is a very humble & down to earth human being & a grate fighter overcoming all the negativity & spreading positivity, a beautiful soul which stands out shining bright & brighten others world.
she is vey cute. I love her role as Nandhiniin kaisi yeh yariaan.I love her natural acting skills
She is very natural. She aces in emotional scenes when she cries her voice quivers and it feels real and viewers will connect. To the. Scene and. Start. Crying
21
Divyanka Tripathi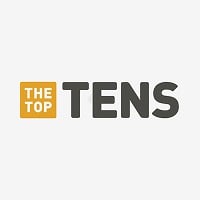 The best of all
Successful and inspirational
Smiley
She is my favourite
She is very lovable
She is an amazing and versatile actress
and also the 1st T.V. actor to have 10.1m followers that is huge and many more to come
22
Aditi Rathore
She is the most versatile actor who express all emotions perfectly. I love her for simplicity.
Best actress
True but she deserves to be on top
She is a versatile actress...even if it is her first show as lead she had portrayed the character sooo well that her emotions in the character makes us feel it..and I can say she is the best..and she has a reserved and calm personality and also I can say she is stylish too...as she provided us many fashion goals and she carries her every attire in a beautiful way...and her cuteness and smile...what can I say it made us crazy for her...no no craziest about her for all these things...and I wish she should receive more appreciation for her work...and lastly I will say she is one of the best actress ever I saw..
23
Aalisha Panwar
One of the best actress in negative roll
Champions start winning early.all the best for future
She nailed in both roles as arohi n tara..beauty with talent
Aalisha is the most Beautiful ❤
24 Kritika Kamra
25
Sakshi Tanwar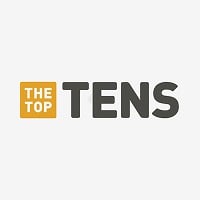 The most excellent actress in indian television. You are the goddess of indian television. Each & every of your expressions is lovable. May God gives u all what your heart desires mam
You are so kind and you have beautiful face and I really want to meet you some day.
excellent actresses
Very talented veteren
26
Shilpa Shinde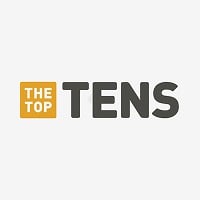 Love her
Most loved T.V. actress in recent times
27
Anita Hassanandani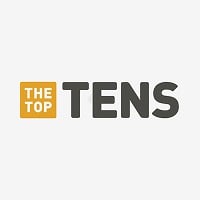 Love her role in naagin 3. She is the most beautiful actress.For me she is no.1.
Anita is ruling T.V. since 2000.Many actresses have come & gone but she is still playing lead roles.
Negetive or positive role she is very versatile
28
Saumya Tandon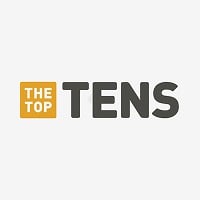 Bhabhiji ghar par hain
29
Surbhi Jyoti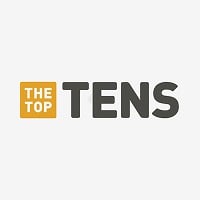 Surbhi Jyoti is an Indian television actress. She is known for her five roles in the TV series Qubool Hai.
she is the best actress. Love her role in naagin 3 as Bela. I really miss her as Bela.she is the most beautiful,cute,and fit actress in the television industry.For me she is no.1
Do I need to say anything?
On 1
30
Shweta Tiwari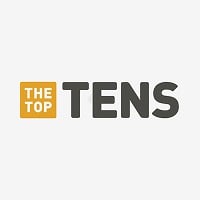 Shweta Tiwari is an Indian film and television actress. She has appeared in KUM KUM. In 2011, she won the reality show, Bigg Boss 4 with ₹ 10 million as prize money and appeared on Jhalak Dikhhla Jaa Season 6 as a participant in 2013. She worked in popular shows like Parvarish and works in Begusarai, ...read more.
31
Adaa Khan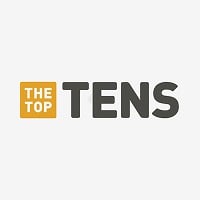 she is very cute and very strong. In one word she is adorable
Sweet
32
Rakshandha Khan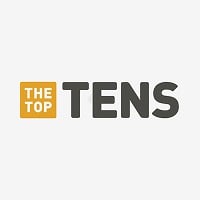 33
Preetika Rao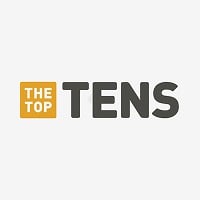 She is most beautiful actress
Has a very bright career ahead of herself
34 Pratyusha Banerjee
35
Sushmita Sen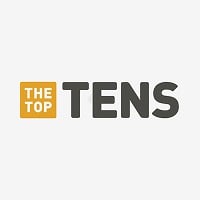 Sushmita Sen is an Indian film actress, model and the winner of the Miss Universe pageant of 1994. Sen was the first Indian to win the crown.
36
Shweta Kawatra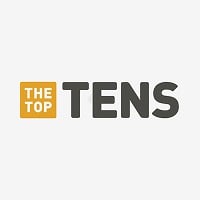 Most hated vamps...
37
Juhi Parmar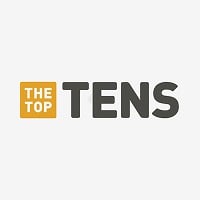 38
Shweta Salve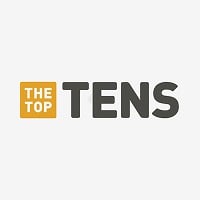 Left right Left
39
Shamita Shetty
I love you shamita
Woh Lambert woh batein koi na jaane
40
Sukirti Kandpal
She is best actress in the world
Although she is not as popular as other actresses but she's done good in her serials...specially 'pyar ki ye ek kahani'
41
Sugandha Mishra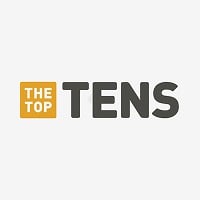 Sugandha Mishra is an Indian singer and television presenter. She played the famous teachers character "Vidyavati" in The Kapil Sharma Show as comedian which aired on Sony TV.
42
Sara Khan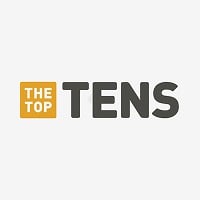 43
Shiny Doshi
I love youv
44 Samiksha Jaiswal
45 Mahhi Vij
46
Urvashi Dholakia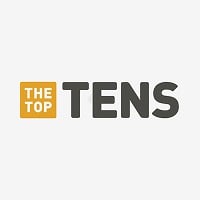 One of the best vamps
47
Vera Farmiga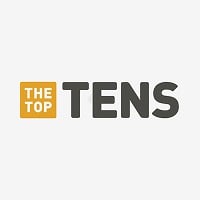 Vera Ann Farmiga is an American actress and producer. She began her career on the stage, making her Broadway debut in the play Taking Sides.
48
Pallavi Subhash
The most good actress
49
Mindy Kaling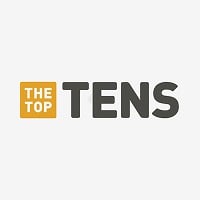 Vera Mindy Chokalingam, known professionally as Mindy Kaling, is an American actress, comedian, and writer. From 2005 to 2013, she played Kelly Kapoor in the NBC sitcom The Office. In addition to acting in it, she was a writer, executive producer, and occasional director.
50 Priya Bhavani Shankar
PSearch List