Best Online Personal Kanban Tools
Personal Kanban gives us clarity over our work and our goals. It is a method that helps you make better decisions, and ultimately find a healthy balance between our professional, personal, and social lives. There are many online tools based on this method. The top 10 of them you can find below.

The Top Ten

1 Kanban Tool

Kanban Tool is an online application that helps you manage tasks in a Personal Kanban way. It is very easy to use - it has a clear design and an intuitive interface. It looks like a whiteboard with sticky notes.

The tool allows you to build your own boards - as you need them to be - or to use the predefined templates. The same is with cards. You change colors and choose which fields are visible in the card view and define up to 10 custom ones. Additionally, you can export task to your calendar (e.G. Google calendar, iCal and Outlook) as well as you can attach files to your cards from Dropbox, Foogle Drive and OneDrive (SkyDrive). Universal, well designed and very powerful.

Kanban Tool is the first Kanban board with build-in seamless Time Tracking and Time Reports.

For personal use - FREE + trial

If you are new with this kind of software, I recommend Kanban tool. It doesn't require any special skills or anything. It's simple tool that makes your work more organized, not making it harder by fancy interfaces and tools. Easy and fast to use, I really recommend it.

Visit Website

2 Zenkit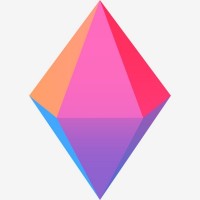 Zenkit is a productivity and project management software that provides tools for task management, collaboration, and more. Founded in 2015, the German-based company offers a range of features such as Kanban boards, to-do lists, and Gantt charts. Zenkit focuses on creating a flexible work environment, allowing users to customize their experience to suit different workflows and needs. The company aims... read more
With Zenkit you're able to build your personal kanban in an easy way. If you want to do a little bit more, check out the Template for GTD in Zenkit. I used it for the beginning and changed some topics to match my needs.
If you like using post-it notes on columns, Kanban view in Zenkit will make your life much more productive.
Simple and intuitive - up and running with my personal and work todo's in minutes
Visit Website
3
Kanbanize
The most powerful Kanban software, ever!
Love the Actionable Agile integration for really powerful analytics
The best tool ever!
Visit Website
4
Trello
Trello aim is allow collaborative project management. However, it can be used as a personal time management solution (not quite as Personal Kanban board). The webapp's boards, cards, checklists, labels, and other features make it easy to view and manage your tasks, much as you would use index cards on a cork board.

FREE
I was using Trello for my private life, but when it comes to business it is not enough. That's why I've started using Kanbanery for my freelancer work
5
FLOW-e.com
This is one of those tools that make you wonder how come they've not been around for years... Personal Kanban direclty in your inbox renders all external todo apps useless. Highly recommended.
For the first time in my life I am able to manage 3 different email inboxes reaching the Inbox Zero dream. The best personal kanban tool/application for Gmail and Outlook.
"Kanban, Inbox Zero and Getting Things Done (GTD) directly in my inbox. The first time in my life to be able to manage 3 inboxes at a time, reaching the Inbox Zero dream"
6
SmartQ
SmarQ is nicely designed app, fairly simple to use. The thing I like about this tool is a email Assistant (deadlines auto-reminder) and ticket images cover. SmartQ more suited for teams than individual users.

5$ per user/ per month
7
Kanbanery
I've started using Kanbanery a few months ago for my freelancer work. Now, I use it literally for everything - planning holidays, trainings, scheduling daily tasks. For me it it a easy & simple solution
Easy to get started and it just works. I really like the weekly project summary emails, too. I forward them straight to my boss every week.
I used to use it only for personal stuff, but now we use it at work for everything and it's terrific!
8
LeanKit
LeanKit is online whiteboard tool. Probably it is more useful for teams than individuals. Application is based on the principles of Kanban, a Lean/Agile methodology. Little too complicated.

Basic Edition - FREE
9
KanbanFlow
I have been using it for years to track my commitments as software developer, I can easily recommend it. Integrated pomodoro timer is very useful for keeping you focused on task at hand, while still making sure I get enough rest.
KanbanFlow is amazing! I use it to manage my work and personal to-dos. The pomodoro timer is extremely useful, as well as all the built-in time tracking. I would definitely recommend this!
KanbanFlow is quite similar to Kanban Tool, however I don't like its design. A cool thing inside this application is certainly is pomodoro time.

5$ per user/ per month
10
Kanbanchi
This where I started with kanban and I keep coming back to this application - because it was an easy learning curve and they are always improving it and although not got all the features I would like, it works.
The Contenders
11 Kanbanara
BAdd New Item