Best Iron Maiden Songs
The Top Ten
1
Hallowed Be Thy Name
This is the trademark of iron maiden
amazing song with great lyrics and guitar performance is extremely good
I always thought their trademark was Run To The Hills, but I like this song better. - Fiend
Hallowed be Thy Name is not simply an Iron Maiden's or a metal song, it is something more, like a perfect harmony of music, lyrics, progressive evolution and the rise of the climax during the song itself. I think Steve Harris has written his masterpiece with this song, which is really beyond any genre and time style!
Awesome. Enough said. If I could only listen to one song for the rest of my life, this would be it. Up the Irons!
Revelations
293 Comments
2
The Trooper
Honestly, I'm surprised Run to the Hills and Number of the Beast are below this, but maybe rightly so. This is maybe the greatest song ever (just listen to the intro, it explains everything).
its just so good
and especially live after dead version is best
then guitars and bass wow what a song
and perfect drums its just so good song
UP THE IRONS FROM FINLAND!
Words can't describe the epicness of this incredible song.
One of the GREATEST of all time...
Respect!
114 Comments
3
Fear of the Dark
great song. when I listen to it, the hair of my hands stands up
Every time I hear this song, I'm kinda sing along to the rhythm on the intro
yeah what can I say... picking the best of maiden is always hard but I think this one is the best.
No matter how much I like other songs with more complex and deeper meaning, I never get bored with this song. It's like my brain can not comprehend how beautiful it is, the intro melody is so timeless I can not describe it. Not only that, but the verses, chorus, guitar solos, and outro fit together so perfectly. It's one of those metal songs that had to be written sooner or later. If you like the studio version, just wait till you hear the Rock in Rio live version.
179 Comments
4
Aces High

Definitely the best. others are good but this is epic. Solo is the one of the best solos that ı have ever listened.
I really like this song, not comparable! I have been on the laste Friday on the Sonysphere in Basel, but they didn't play this song. Sad Sad! But the concert was top! Cheers to all Iron Maiden fans, hallowed by thy name, number of the best are great as well. Roger
Epic song and definitely the best. The solo is a beast! - fireinside96
Very metal! Much Maiden!
64 Comments
5
The Number of the Beast

Metal in pure state. Simply one of the best of Iron Maiden. I also can't believe it isn't in the top three songs. Just vote up!.
This song has done in four minutes and fifty-one seconds what countless other songs have failed to do. From the dark and unnerving passage from Revelations, to the heart-racing guitar riff, to the evil and awe-inspiring lyrics, the rapid head-banging drumbeat and the mind-numbing, spine-chilling, lightning fast electrifying guitar solo, this song is an anthem of Iron Maiden and of all Heavy Metal. It is the epitamy of Metal, the icon of everything it stands for, and it will never be conquered. Listen to this song as I am now, see that all I've said is true, and hear with it all of the triumph and glory of Heavy Metal.!
Should be number 1, no doubt. The most iconic metal song every written. When it comes on unexpectedly, say in the car or at a party, goosebumps every time. Plus I then start to drive like a complete idiot.
The song is based on the book of revelations and the number 666 is the number of the anti-christ aka the devil. However the metal part is total EPIC!
94 Comments
6
Rime of the Ancient Mariner

This is the most epic adventurous song of all time in my opinion! Wonderful lyrics, beautiful notes on brilliant instruments, this is Maiden at it's best! From a huge Belgian fan who saw them live at Pukkelpop in 2010, best Pukkelpop concert in it's history! LOVE
It is basically epic. The lyrics the story it tells its rhyme
Can't believe this isn't in the top three... Vote for it people
Deep, It gets you in, long strong and full of Iron maiden core courage.
Doesn't seem like it's over 13 mintues when listening to this masterpiece of a song. The instrumentals make it sound like you're on a quest. Without a doubt their best song from their best album.
123 Comments
7
Run to the Hills

I think that this song rules the earth well, after god!
the solo is one of the best solos from them! - rock2metal
Come on, just read the lyrics...
1 the trooper
2 run to the hills
3 fear of the dark
4 hallowed be thy name
81 Comments
8
Phantom of the Opera

I just love the bass and guitar harmonies in the middle of the song AND THE SOLOS ARE EFFIN' AWSOME AND THOSE RIFFS HAVE GOT SOME ENERGY WHICH IS JUST SICK!
All the tunes are just superb! The solos in the between just carry them with you, there is not one part where you can get bored, the vocals are just awesome! One of the best songs I've ever heard!
Based on guitar, this song probably has the best base of the century... And of course it's other instruments are also too good...
IRON MAIDEN ROCKS!
No words can express my passion for this song
61 Comments
9
2 Minutes to Midnight

first song I learnt all the way through to play on guitar! - robberto217
Excellent intro and outstanding lyrics. One of the most relevant song about the cold war and nuclear weapons. Surprising that its not in top 10.
I'm surprised this isn't in the top 10. This song is by far the most energetic and memorable for me out of the entirety of Iron Maiden's collections. I mean the entire Powerslave album is legendary as it is. This song is my favorite though out of them all.
I like this song a lot, I also think the album, power slave is their best. I just love it
27 Comments
10
Dance of Death

The story telled in this song should be written down in a book. And the music is just perfect. Because of this song most of the fans will like to say their last goodbye, drink and say a pray for it...
This song represent what Iron Maiden is. The composition of this song in all the aspects is very incredible, the guitar and drums composition(do not forget Steve Harris), and the lyrics of the song make you think about the meaning of death to all the people, of an incredible way, also this song brings you unexplainable feelings. This song should be on top 3.
Awesome guitar playing.. It should be in top 3..1-trooper,2-fear of the dark,3-dance of the death.. This song touches my soul.
Their most famous song and no other song can exceed the energy that this song oozes out.
167 Comments
The Contenders
11
Wasted Years

This song is total gold! I mean, the intro is totally mind-blowing, one of maidens best, along with run to the hills and trooper, but the rhythm in this one; as a whole song, is something unique! Ecstasy! And the lyrics speak to me, deeply...
Still, I am surprised some legendary classics are so low on this list. Charlotte the harlotte is right now 97, for example? Prisoner? Revelations? Powerslave? To mention a few... Also check out infinite dreams, the intro sets my mind into a calm state... anyway, this is just proof that iron maiden is the best band in the world! Right now hallowed be thy name is leading this list solidly, I was a little bit surprised to not see one of the other classics as number 1, but when I think about it, I think it's defining for other songs, and a masterpiece composed brilliantly. I love these old songs the most, but I got into maiden through brave new world, definitely an epic album, has progressive songs that makes me fall into trance... wait, all the ...more
... Adrians solo... PERFECTION!
Wasted years converted me to full metal-head. My first metal record was Somewhere in time, saw in a shop and loved the cover. " If an artist put so much effort into the cover, maybe the music is just as good". Oh God, I never looked back.. Wasted years was the second track, after listening to it, I could not wait to listen to the rest of the album!
This song for me is a masterpiece, Adrian's solo has so much blues in it, Metal perfection. Maiden is one of the greatest Rock/Metal bands of all time!
Mindblowing intro! How the hell is this down here? The message this song holds is also very deep.
Definitely one of their most beautiful songs, simply yet amazing. Can bring someone to tears in the right scenario. Should be top 5, but its hard to pick Iron Maiden's best.
54 Comments
12
Powerslave

Bruce is DEFINITELY underrated as a song writer. But this song is an essential Iron Maiden track. Steve is a great instrumental writer, but I really enjoyed the fact that Bruce wrote the whole song, and he is a great storyteller. And I really enjoy the change near the end where it goes from the instrumental solo back into hammering guitar riff. I think Bruce should have done more.
The instrumental part in Powerslave is is exceptional, and the vocals are amazing as always. Listening to Bruce sing "I'll strike from the graavvee" is just EPIC!
3 guitar solos! - Userguy44
Hard to pick one maiden son as their best. But this song is so amazing every bit of it is tantalizing and endlessly mesmerising. I sing every word with undying passion every time. A song it is impossible to get sick of no matter how many times I listen to it. Love the composition and that breakdown and solo in the middle just kick unmerciful ass. This song is like sustenance I feel so riled up and energetic after listening to it. The word epic is thrown around to often but it is a perfect descriptor of this amazing track off my favorite Maiden album the one that made me fall in love with this band.
33 Comments
13
Seventh Son of a Seventh Son

A underrated masterpiece off the brilliant concept album of the same name.

A criminally underrated song by plenty of Maiden fans, which utilizes synthesizer in a brilliant way to create an atmospheric piece of musical brilliance.

This is a song that proves Iron Maiden are the greatest/most talented band ever. - LonelyLongDistanceRunner
Save for the Mariner, this is their best epic - CaptDeadeye
Now this masterpiece... gives me the goosebumps.. every time I listen to it.. - metaniac
AWESOME title track from the best album in history!
26 Comments
14
Alexander the Great

It's so sad that they've never played this song live. This one's a masterpiece.
Underrated song - one of the best of smith & murray's guitar solos, a really catchy and epic song - petrucci75hammet
Extremely under-rated song from an under-rated album. Epic.
This song is just awesome and underrated. The solo work is just amazing.
34 Comments
15
Paschendale

My all-time favourite Iron Maiden song, and without a doubt one of their most epic. Paschendale is an unbiased uncensored look at one of the First World War's most blood-drenched and futile battles, and the musical work is absolutely as perfect as it can get.

Listening to the song, you can see the actual battle happening, almost like a narrative telling the story of a single soldier on the western front:
As the song picks up at the one minute mark, you can picture an allied trench being bombarded constantly by artillery leaving dozens of troops dead, wounded or shell-shocked.
When the chorus first kicks in at the two-minute point you can imagine a German bayonet charge.
A minute later, you can imagine the attack floundering and the Germans retreating and a "calm before the storm" taking place.
At the 3:40 mark, you can picture allied guns returning fire before a counter-attack before the troops go over the top of the trench.
At 4:40 you can imagine the ...more
This is the best song ever. The transitions, the music, the solos, the singing. All is perfect. WTF. It's place 0ne.!
Funny, I thought this song was called Pastorale - Alkadikce
Listening to this song you can help being agitated, exhilarated, awakened and moved to emotion all in one. It's a masterpiece (or perhaps master-peace? ). I have so many favourite Maiden songs (like all of us must have) and so chasing one is like chasing between your own kids (assuming you had as many kids as great Maiden songs). I say this because like any vote on a Maiden song there is an element of guilt felt to the other songs! (apologies to Hallowed be Thy Name, ROTAM, FTGGOG, Number of the Beast, Run to the hills, Face in the sand, Ghost of the navigator, PowerSlave, TMTM, etc, you get the point). What a strange series of things to to say as a seemingly sane person (albeit perhaps a Maiden devotee) but that is life as a Maiden fan. My first metal album of Maiden was The Number of the Beast, original issue on vinyl. I still have this album and keep it in my bedroom). 35+ years latter and it is just as epic. Take care all and fingers crossed that Maiden and Bruce (as a soloist) ...more
28 Comments
16
The Evil that Men Do

Do the math this is the best song fron seventh son of a seventh son and seventh son of a seventh son is the best album of iron maiden so the evil that men do is the best song of iron maiden. It's very beautiful song with perfect guitar work on the part of the razor's edge, great solo and catchy.
The best!
I am Indonesian. I love this song, just hear the bass. You will find that it must in ten rated song for iron. So far, the song reflects about us, about how evil we are.. The human
Don't get me wrong, Aces High, Run To The Hills, Blood Brothers, Fear Of The Dark, and The Phantom Of The Opera are all fantastic, songs, but this song in my personal list is higher than all of them, because the vocals, guitars, bass, and drums, are absolutely perfect. This is one of Maiden's best songs without a doubt, so vote up!
20 Comments
17
Infinite Dreams

The key changes in the chorus are beautiful - benreidy100
Which part of the song do you mean? I used to think this song has no chorus - Alkadikce
Atmospheric brilliance and drama. This song always stops me in my tracks.
More brilliance off SSOASS.

Especially love the closing verse 'These got to be just more to it then this.. 'ect.

Again utilising synthisiser in a way that proves that they can actually add texture to songs without it sounding soft.

- LonelyLongDistanceRunner
Actually I agree that Hallowed Be Thy Name is the ultimate Iron Maiden song.
But how can this masterpiece be this low?
Hallowed, Rime, Alexander, Fear & Infinte Dreams are the top 5 in my Maiden book!
15 Comments
18
Blood Brothers

When you think that we've used all our chances
And the chance to make everything right
Keep on making the same old mistakes
Makes untipping the balance so easy
When we're living our lives on the edge
Say a prayer on the book of the dead

This song is so...
You can't say it in words...
just...
... perfect
This song is just so masterpiece! I love the solo after the silent part and it's so great
This song is so perfect! never gets boring and it's so diverse! one of the most beautiful pieces of music, I've ever heard! Janic's solo kills me!
Epic
55 Comments
19
Afraid to Shoot Strangers

the main riff that comes after the beginning arpeggio is just brilliant. the song also contains probably the best guitar solos of iron maiden. I am actually suprised to see this masterpiece so down at the list, and think that it belongs to the top 5.
Pick one favourite Iron Maiden song? Impossible. It varies from week to week and there are too many great songs to say one is the best. But, if hard pressed to pick one, I'll opt for this one. It's a slightly unusual Maiden song, certainly in the first Bruce-era, and highly underrated. But just listen to the majestic melody starting at around the 2:40 mark, can't think of any other single melody or riff in the Maiden pantheon of great songs that makes my hair stand on end as much as this one. Simply marvelous and only made better by the fact that it's revisited later on in slightly different form after the all guns blazing mid-section. Basically has all you'd ever need and want and more in a Maiden song.
This song is great! after: ''No reasoning, no more to say'' there is a great instrumental part, for me this song must be on the top 15!
This was the fourth Iron Maiden song I ever listened to and right from the get-go it caught my attention, Run To The Hills I knew LONG before Iron Maiden, and Be Quick or Be Dead and From Here To Eternity were great but other than Fear of the Dark, I would say this one and Fear of the Dark are my 2 favorite Maiden songs. It is genius from beginning to end. The duel guitar solo in the song sends chills up my spine EVERY time.
36 Comments
20
The Empire of the Clouds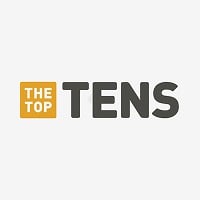 Proof that Iron Maiden can make epic masterpieces even after 40 years. For me, the piano inclusion was such a surprising move, but it incredibly fits in this song perfectly. 18 minutes of pure music art, pioneered by Bruce Dickinson.
The sad part is that this song is only 18 minutes long.
What a masterpiece! I could hear this over and over again and still not get tired.
One of the most masterful piece of music I have heard time and again and it still blows me away. The lyrics are absolutely stunning, the progression, riffs, their attempt to do a SOS, it's a real punch in the feels.
65 Comments
21
Flight of Icarus

This song shows that Bruce is the best metal singer there ever was, it's my favorite Iron Maiden song after Hallowed be thy name, and since Hallowed is first, this songs deserves the vote. The guitar solo is amazing, the lyrics are a reference to the Greek story of Icarus, and as I mentioned, the vocals are Dickinson's best.
this is my second favorite maden song right after hallowed be thy name, this song shows that bruce dickinson is the greatest singer that ever lived. - onepolej
Awesome song... Great story telling... Magical! Along with HALLOWED BE THEY NAME, this is my favorite Maiden tune.
This song is awesome one of the first iron maiden songs I ever listened to this song should be one of the top tens it well good it's my one of my fave 3 run to the hills sun and steel and this
16 Comments
22
Killers

It's was really hard to choose a song because every iron maiden song is great and killers is one of there best
Easily the best Maiden song. Starts out strong Paul can scream as well as anyone. Great guitar work as always with Maiden. It's a shame they don't like to play it anymore
second best maiden song after hallowed be thy name - wolphert
People don't think of Paul Di'anno when it comes to Iron Maiden. But he delivers a fantastic vocal performance on this song, and the bass into from Steve Harris is just phenomenal.
10 Comments
23
When the Wild Wind Blows

This song is proof that music still exists. Iron Maiden has never flopped in any album, especially not The Final Frontier. This song is amazing as heck and I believe goes up in the epic tier with songs like Hallowed Be Thy Name and Rime of the Ancient Mariner.
Who dishonorable mentions a song like this (okay, it's an opinion)? It was #19 yesterday

To say something worthy as well, I think this song is a good demonstration against the folks who think Iron Maiden writes long songs for the sake of writing long songs. It has multiple sections within its 11 minute duration, and while not as complex as an 11 minute progressive metal song, we can't really expect it. - Alkadikce
Good lyrics, unique sound, great song progression, an absolutely epic gem. I would certainly place it around numbers 8-10. It's current position on the list doesn't do this song justice.
Wonderful intro-outro and solo. I think the most beautiful song of Iron Maıden. This song should definitely be in the top 3.
54 Comments
24
The Prisoner

The chorus is brilliant - benreidy100
Damn is a Fantastic song why 51?!?! love the drums and the chorus ''Not a Prisoner, I'm a Free man and my blood is my own now, don't care where the past was, I know where I'm going! '' Great song! ;D
This song defines all that makes Iron maiden. The bass is always audible, the drumming is superb and the sheer number of fantastic riffs that make up this song is why I love this song. Bruce's vocals are great and very distinctive, almost operatic. One of the best songs ever off of one of the best albums ever. Why this song is down here can only be explained by the wealth of masterpieces that Iron Maiden has produced over the years. For me this song is one of their best. - hhhhhhhhhhhhhhhhhhhh
Amazing from beginning to the end. Adrian Smith's riff and solo unbelievable.
7 Comments
25
Revelations

This is by far the best song
The live version of this song from "Live After Death" is unbelievable, I mean Bruce has the most amazing live voice I've ever heard in Metal! This song has everything, melodies, slow and fast sections, solos and more! Definitely Top 5 in my opinion.
This is such a classic song. Great guitar work. Not the best vocal, but its still awesome. The mix of soft and loud, and acoustic and electric guitar really make this a fantastic song. Classic.
The live version from "Live After Death" is absolutley epic. I always chug a beer during the solo after bruce says GO! Top 5 song for sure.
14 Comments
26
Can I Play with Madness

My favorite Maiden song, and I watch them on every concert in Croatia
How is this not in the top ten, this is Maiden at their best - celynwelshy
Amazing song, how is it not in the top ten.
Absolutely awesome song, purely an epic son.
What the hell?! This song should be in top ten! The solo is perfection, and the lyrics are magical. This song should really be in top 5
11 Comments
27
Wrathchild

This song gives me the chills every time I listen to it on of the best iron maiden's songs.
I can't believe its not even in the top 10, very underrated...
It was hard for me decide between Iron Maiden and Wrathchild. Both of them are just pure, mind blowing heavy metal masterpieces, but since I have crossed the limit already I decided to choose this one because it appeals to me a little bit more. I don't get why this song isn't seen in top10's more often. Well at least it made it in MY Top 10 list (more like top 12 list but whatever) but still I hope that this song remains on the list
Hey, what's going on here? This is one of the all time favorites. Please hear it, please vote it...
So classic! Fear of the dark is my favourite maiden track but this one is just so damn underrated, doesn't get nearly enough praise
8 Comments
28
Caught Somewhere in Time

Underrated album - benreidy100
A sublime intro immediately captures the listeners attention, only to slightly let the listener down as it disappears into the ether... But then that melody comes back as the chorus! Ladies and gentlemen, this is how you write a song.
An underrated song from an underrated album. The sounds, the lyrics, everything about this song is amazing.

No it's not my favourite song, but it deserves far more
This is the greatest Maiden song ever produced. IT has Bruce's best performance, Nicko's best performance, Dave's best performance, Adrian's best performance, and Steve's best performance. It's easily the best Iron Maiden song. Doesn't it have the longest solo too?
11 Comments
29
Stranger in a Strange Land

I highly doubt that people who have voted in here are very familiar with the majority of maiden songs. The solo in this song is fantastic and the intro riff is great too.

This song should be nowhere below top 15.
Very, very good song!
Another great song from the brilliant album Somewhere In Time! - MetallicaRulezzz
Why is this so low what
Amazing bass solo and one of Adrian's finest guitar solos!
7 Comments
30
Strange World

Surprised to see this so high up - benreidy100
Strange World is one of Iron Maiden's most underrated songs ever. They hardly play it live. It's a damn good track! Should be a bit higher on the list.
Strange World should be at least in the top 20's in my humble opinion. This song is awesome all the way! The solos in this song are awesome. This is one of my favorite Iron Maiden songs of all-time. Please vote.
I don't understand why THIS song is 34th place. I love the solos in this song. This is actually one of my favorite Maiden tracks of ALL-TIME! I love the Soundhouse Tapes version of this song as well! Should be in the top 10's! - johnpaularguelles
9 Comments
31
22 Acacia Avenue

The best ever.
One of the most underrated Maiden songs and probably the best.
56? 22AA is one of the best metal songs ever written by any band!
Easily one of maidens best tunes if not there best! Just exceptional it really is!
7 Comments
32
Sign of the Cross

JUST AN EPIC SONG... AMAZING GUITARS RIFFS... AMAZING BASS RIFFS... PERFECT DRUM BREAKS... AND VERY GOOD VOCALS FROM BLAZE... BUT I LIKE THE LIVE VERSION OF THIS SONG WITH BRUCE DICKINSON AT ROCK IN RIO... JUST HEAR IT
Standing alone in the wind and rain
Feeling the fear that is growing
Sensing the change in the tide again
Caught by the storm that is brewing
Feel the anxiety hold off the fear
Some of the doubt in the things you believe
Now that your faith will be put to the test
Nothing to do but await what is coming

Why then is god still protecting me
Even when I don't deserve it
Though I am blessed with an inner strength
Some they would call it a penance
Why am I meant to face this alone
Asking the question time and again
Praying to God won't keep me alive
Inside my head feel the fear start to rise...

AMAZING INTRO... THANKS BLAZE
How This Song Its Not In Top TEN OF IRON MAIDEN SONGS... EPIC SONGS LIKE SIGN OF THE CROSS, RIME OF THE ANCIENT MARINER, WHEN THE WILD WIND BLOWS, FOR THE GREATER GOOD OF GOD... THEY SURE BE IN TOP TEN... WITH HALLOWED BE THY NAME, FEAR OF THE DARK, BLOOD BROTHERS, DANCE OF DEATH, ACES HIGH, PHANTOM OF THE OPERA... COME ON VOTE IT... UP IRONS FROM Greece AND FROM ANY COUNTRY OF THE WORLD
This is inarguably Blaze Bayley's best work with Maiden. It has that quiet, spooky intro that builds up into strong lyrics by Blaze. Janick and Dave's solos are brilliant in this song. Steve is brilliant as usual. It's a remarkable piece of work.
This is story of a man that that has felt he has sinned too much and thinks that he does not deserve God's love which eventually makes him turn to Satan. He is afraid of God's punishment. It is an epic piece that is haunting and very underrated and deserves a top 20 place at least.
14 Comments
33
El Dorado

Great Song. Won a Grammy for Best Metal Performance, should be higher than 29. Pretty sick rhytms and guitar riffs
Third best Maiden song ever after wasted Years and Aces High
Take a ticket for the ride
Really awesome heavy song with a really cool intro. This song is defenetly one of their best!
1 Comment
34
Be Quick or Be Dead

This one of the best songs in "Fear of the Dark" and deserves it. Because not all of the Iron maidens songs are this fast and catchy. by the way, this song is how I wake up in mornings (Alarm sound).
I don't know why, but this is my favorite besides rainmaker and Hallowed by the name
Catchy intro/main riff and nice lyrics...
Okay I did it again, but you can't really blame me, because some of you probably would do the same... Be Quick Or Be Dead is just bad@ss and one of the main reasons why Janick Gers is my favorite guitarist among them, the song is just crazy. As for Afraid To Shoot Strangers, when I heard it for the first time, I didn't really like it, I guess it's one of those songs that take time to comprehend their beauty, It took me some time, but I DID cherish it eventually
I think it has to be in top ten!
1 Comment
35
Speed of Light

One of my favorite's from the Book of Souls album.
It's not *that* amazing! still great, but maybe in the #51-#80 range. not first page material in my opinion. - rujudan
Amazing voice. Bruce is the best.
Great one off the new album
1 Comment
36
The Talisman

I think this is definitely bruce's most well-written and immersive intro. It's amazing! not a single word seems out of place. Combine the epic intro, vocals, guitar, and lyrics, this is one of iron maiden's best
Why is this not in the top 20 :O. The lyrics and tune is brilliant!
This song deserves at least top be in top 20. Perfect lyrics and beautiful musics makes this song to be one of Maidens best.
The intro plucking runs a shiver down my spine every time I listen to this, I feel like entering a different world
This totally deserves higher position!
7 Comments
37
The Clairvoyant

OK, this list is crap if this isn't in at least the top 20.
This song definitely belongs to the top ten
The keyboards give it an accordingly sad mood, although the song starts and ends in the major key. But then again that was that mood that Maiden were trying to (and succeed in) achieve in their concept album Seventh Son.
Best song from the best album with Dickinson... I know most of you are thinking "what about Number Of The Beast? Or Piece Of Mind? " yeah whatever, great albums, but not even close to Seventh Son Of A Seventh Son or Somewhere In Time... They experimented a lot in these albums, and they nailed them..
10 Comments
38
The Wicker Man

This song should be way up there
Great song!
Ah I loved the way the track progresses
One of my FAVOURITE songs from my FAVORITE album BRAVE NEW WORLD
Opens with such gigantic riffs... Takes you to another world right from the very first second!
13 Comments
39
Children of the Damned

Way too low - benreidy100
One of the most underrated songs of all time - Okk
Higher, this song should be - CaptDeadeye
This is one of their best songs from the best album 'The Number of the Beast'. Must be higher, just listen to it.
19 Comments
40
Heaven Can Wait

This song is so awesome!
I know this is cheating, but it is just really hard for me to choose just one from these 2 masterpieces, I love them both! (who doesn't? ) Do I like Stranger In A Strange Land or Caught Somewhere In Time? I love them, but if I had to choose, I would choose Heaven Can Wait and Alexander The Great instead.
This is one of the GREATEST songs from Somewhere in Time, Caught Somewhere in Time edges it slightly...
59? Seriously? I thought this was their second greatest song after Rime.
2 Comments
41
Iron Maiden

Ok on my list this was 13 - benreidy100
UNBELIEVABLE SONG. LISTEN IT. GREATEST SONG. SAME NAME BAND AND SAME NAME IRON MAIDEN'S FIRST ALBUM. IT IS A MASTERPIECE. JUST LISTEN IT.
Eddie comes this song and The Evil That Men Do in concerts. So this song is a masterpiece. Watch this song concert of En Vivo! Just love it. Up the IRONS.
Maiden's theme song not in the top ten?!?!?! what - CaptDeadeye
8 Comments
42
Flash of the Blade

Simply amazing.
Most underrated Maiden song
ThiS SHOULD BE EASILY IN ONE OF THEIR TOP 5,don't understand Why so low,please Judge proper
It's so expressive and brilliantly fast song! Amazing guitar playing! I do like it!
4 Comments
43
The Nomad
Nobody really talks about this song which is sad to be honest, I wish they would play it live - checool124
Simply unbelievable song. A very powerful, epic composition. Anyone who loves Iron Maiden (especially the newer, more complex stuff) will love this song. My favourite song by my favourite band! The instrumental part on the middle is just breathtaking. This masterpiece needs to be much, much higher up the list.
I'm going to say this: there are so many EPIC! Maiden songs in my head right now that it's hard to actually choose one song from all of that... But this song is just speechlessly incredible
Amazing riffs! My second favorite maiden song. Best of the brave new world album.
5 Comments
44
Where Eagles Dare

Deserves higher. One of Maiden's best riffs
I've no particular favorite Iron Maiden song, because almost every song of Iron Maiden is my favorite... However, I am feeling to vote for this one as I think this should be up higher than to be in the 29th spot.

Where Eagle Dares is a song that will charm you up every time you listen to it, it's so lively, so enchanting... It's likely to push you to do some more even if you are tired to return home after a long day's work... It's likely to be energize your soul and risen up your lost spirit... Every beat of it... From the epic solos to every single drumbeat and riffs...

It's always gives you the feeling like 'son, don't you forget, the sky is your limit! ' so buckle up and Up the Irons fellas.
Top of the tops!
My first and favorite song of theirs! It should be higher! - awesomedp900
10 Comments
45
Running Free

Wow! I would have expected this song to be way higher than 89! This amazing song should be in the top 20's. Everything about this song is awesome! Like I said, this song should be way higher! You guys should listen to this song. It's worth listening to! Vote.
Just the best Song of Iron Maiden. I love it! The feelings I get listening to this song is just incredible!
Wow 77, you guys are not Maiden fans if you not listen this song should be below Run to the hills, Aces High, Rime of the Ancient mariner...
78 is just ridiculous. This song should at least be in the top 20-30
4 Comments
46
Brave New World

This song is incredible! I can't believe it's not even on this list!
This song gives always goosebumps. The lyrics, the soli all is just perfect. Love it!
For me this is easily in the top 5, surpassing the likes of number of the beast and even the dance of death--and THAT is saying something because I love those songs. It really shows when a band is great, when they have so many amazing hits, it is impossible to fit everything good into a top ten, twenty or even top 25 list. Hell, even a top 100 list doesn't quite do Maiden justice!
The fact that Maiden fans can vote a masterpiece like this as only the 26th best of their songs either says Maiden fans are complete wallies - or that the band is obscenely brilliant. Or maybe both. Hmm.
10 Comments
47
The Book of Souls
Nobody is voting for this just because it's from the new album, well that new album just happens to be pretty much the best one they ever made, topping even the number of the beast. Iron Maiden have flopped quite a few albums, and unfortunately, we've seen quite a lot cheesy maiden over the years, but their new album has been far from disappointment. This is where Bruce's voice is at it's best, deeper then previous albums, more powerful and operatic then ever. His singing in this song represent what metal vocals should be, not grunting growling, snarling and screaming, but pure, deep, immense, powerful and operatic. Dickinson is truly the greatest singer of our age, and the book of souls is one of the only songs that show him at the pinnacle of his might and power. Topped with superior poetry by Steve Harris, epic guitar work by the trio of riff masters Smith, Murray, and Gers, Book of Souls is a display of Maiden at it's best, yet it is still underrated and placed below the inferior ...more
JFC this is amazingly good! - rujudan
Maiden at their absolute best. This song will definitely climb the ranks. Deserves to be under the top 5 songs they have ever made
Greatest Song from the New Album!
2 Comments
48
Transylvania

Why is this so low? I didn't expect top 10 status when coming in here but I was hoping for top 25 or top 50 at least. For an instrumental it's nothing super special, but it rocks hard and never slows down, which is basically the whole feel of this first Maiden album - Aweso
Can't believe it's so far down. My first love with iron maiden - and simply the best instrumental ever.
Great instrumental from Iron Maiden's earlier days. Great song and excellent guitar.
Great Instrumental from Iron Maiden's early days. Great guitar riffs and Up the Irons!
2 Comments
49
The Legacy

Easily my favorite Maiden song. I consider this the Hallowed Be Thy Name of new Maiden. It so poetically tells a story of war and death. Almost creepy in the beginning, but around 5:40, Bruce begins slaughtering with powerful vocals as the rest of the band supports him with killer riffs and beats.

We seem destined to live in fear
And some that would say Armageddon is near
But where there's a life while there's hope
That man won't self destruct

Why can't we treat our fellow men
With more respect and a shake of their hands?
But anger and loathing is rife
The death on all sides is becoming a way of life

We live in an uncertain world
Fear, understanding and ignorance
Is leading to death
Only the corpses are left
For vultures that prey on their bones

But some are just not wanting peace
Their whole life is death and misery
The only thing that they know
Fight fire with fire, life is cheap

But if they do stop to ...more
Almost every album has its own Hallowed Be Thy Name: Phantom of the Opera, Rime of the Ancient Mariner, Seventh Son of a Seventh Son, Fear of the Dark, The Clansman, Dream of Mirrors, No More Lies, The Legacy... - Alkadikce
A pretty good maiden song -
Love every second of this song. Simply cannot get enough!
This is the best Iron Maiden song. - helpless_slug
50
The Longest Day

Not their best song, but it definitely deserves to be on this list! -
HOW ON EARTH IS THIS SO LOW. its obviously not as good as Hallowed be thy name but it deserves second place - wolphert
This song is one of the reasons I love NEW Iron Maiden songs and I love when they play them live in concert! "A Matter of Life and Death" is my overall favourite Iron Maiden album!
This deserves to be in the top 10. The song's long, tense buildup in the intro is a perfect musical analogy of the boats heading towards the D-Day beaches, building in tension intensity before a massive explosion of noise. You can almost see the machinegun fire as hell rains down on those soldiers.
3 Comments
PSearch List
Related Lists

Most Underrated Iron Maiden Songs

Best Songs On Iron Maiden's The X Factor

Best Songs Between Iron Maiden, Judas Priest and Black Sabbath

Best Iron Maiden Songs of the Eighties

Top Ten Most Memorable Iron Maiden Songs
List StatsUpdated 9 Nov 2019
30,000 votes
173 listings
11 years, 356 days old

Top Remixes (254)

1. Hallowed Be Thy Name
2. The Number of the Beast
3. The Trooper

htoutlaws2012

1. Seventh Son of a Seventh Son
2. Rime of the Ancient Mariner
3. Infinite Dreams

IronSabbathPriest

1. 2 Minutes to Midnight
2. Montségur
3. Satellite 15... The Final Frontier

tommydeath
View All 254
Error Reporting
See a factual error in these listings? Report it
here
.