Top 10 Best Metal Bands of the 1990s
The Top Ten
1
Pantera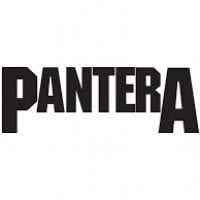 Pantera was an American Heavy Metal band formed in 1981 by guitarist Dimebag Darrell and drummer Vinnie Paul. The band started out as a Glam Metal act in the 1980s with little success. After discarding their original lead vocalist and enlisting Phil Anselmo, the band signed a major record deal with Warner Music Group via Atco Records. Around this time, Pantera would undergo a major change in their musical direction, discarding their Glam Metal image in favor of a more more Thrash Metal esque reputation. Their Thrash influences would eventually be seen as influences for Groove Metal ...read more.
Pantera is the best metal band of all time! Dimebag Darrell is by far the best guitarist! I think they basically saved heavy metal. I'm so grateful for this band. I especially love "Cemetery Gates". I love all the pinch harmonics in this song. It's a huge loss, the tragedy that happened. A loss for the family and friends of Dimebag Darrell and for the fans. He could never be replaced. Love you Dime. I pray that you're making Jesus happy with your amazing talent and when I get up there, I pray that I should be so lucky to hear you play again. God bless you, Dimebag.
I was 10 years old and me and my dad were looking through music to listen to on our long car drive through america to get to Michigan. I was flipping through stuff...Pearl Jam, Metallica, Nirvana. We had already listened to everything. Then I came across Pantera. At first I was like "who the hell are they? " I showed my dad and he instantly remembered them and he said " o" Pick that. SO I did we played all of Vulgar display of power.
I am now twelve and I have all of Pantera's albums and 5 t-shirts.
Dimebag got me into the guitar and Vinnie got me into the drums.
I can't think of a world without them.
Rip Dime
They didn't actually "save" metal like a lot of people think they did, it was still doing just fine. But Pantera's 90's music was still awesome all the same.
The most influential metal band of the last 20 years no doubt! These guys saved the entire genre and redefined it too.
2
Sepultura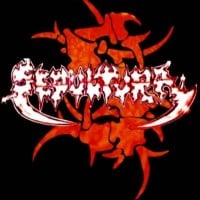 Sepultura is a Brazilian heavy metal band from Belo Horizonte. Their first album, Morbid Visions presented a proto-black metal sound with Wagner Lamounier of Sarcófago. Sepultura's sound varies by the album, from thrash metal, groove metal, and even death metal.
I'm so happy to see them at No. 2. Everything they released when both Cavelera's where in the band was top-notch even Roots which most people hate because it was a borderline Nu-Metal album.
Sepultura's first six albums are in my go to list of what to listen to for any occasion.
Sepultura is the best band. Is what brought many innovations to the metal at the time.
3
Megadeth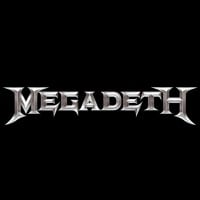 Megadeth is an American thrash metal band from Los Angeles, California. Megadeth was formed in 1983 by guitarist Dave Mustaine and bassist David Ellefson, shortly after Mustaine was fired from Metallica. They have released 15 studio albums to date, and have gone through many lineup changes, with Dave Mustaine being the sole constant member.

They released their debut album "Killing Is My Business...And Business Is Good!" in 1985, but became successful after the release of "Peace Sells...But Who's Buying?" in 1986. ...read more.
90s decade was the greatest for megadeth.
"Rust In Peace", "Countdown to Extinction" and "Youthanasia" are
Great albums with great songs.
Now I shall tell what I think about the top of this list.
First. I saw that is list of best metal bands of 90s!
So what are doing so high here: metallica (After "Black Album" they wrote NOTHING good) and System Of The Down (They gain popularity in 21st century)
Second. Alice In Chains is grunge band, not metal... If we count grunge in
Metal genres, where is Pearl Jam, Soundgarden and Nirvana?
Third. I think that Biohazard and Meshuggah don't deserve to be in top.
They are not such great bands like Metallica, Pantera, Korn, Megadeth, Judas Priest etc.
That's why I think that megadeth deserves top 3 on this list (With Pantera and Korn)
Seriously? 1 and 2 should be Megadeth and then Pantera. Rust In Peace alone solidifies Megadeth's position as #1, not to mention Countdown, Youthanasia, etc.
80's Metallica is great but 90's just isn't that good. A few good songs on black album and that's it.
Of the 90s? Metallica bombed in the 90s. (I mean that in a bad way). Megadeth stayed as true metal, at the same time sacrificing fame and fortune, unlike Metallica.
This band is so underrated. Only Pantera made better music than then in 90s, and Metallica was awful then. So please switch Megadeth and Metallica places.
4
Metallica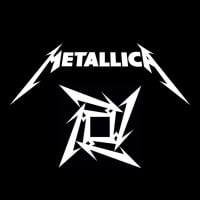 Metallica is an American Heavy/Thrash Metal band formed in 1981. The original lineup was James Hetfield (Vocalist and Rhythm guitarist), Dave Mustaine (Lead Guitar), Lars Ulrich (Drums), Ron McGovney (Bassist). The group came into mainstream from their Self-Titled album and the hit single "Enter Sandman".

With their first two albums, Kill 'Em All and Ride The Lightning reaching underground success, their third effort, Master of Puppets has since become one of the most important heavy metal albums ever, as it became the first thrash metal album to be certified platinum. The title track has since become the band's most played song live. ...read more.
Metallica IS the best metal band of all time no question. I know Dimebag Darrel's death artificially inflated the fame of Pantera, but in reality they are still far behind Metallica. Metallica rivals Iron Maiden and Megadeth in number of catchy songs per album, but have much better marketability. And only Metallica can get their music mandatory on the radios nationwide!
Definitely a top 5 band of the 80s, but not the 90s. The Black Album was an OK release, but it was everything that Metallica's style and image once stood against. As good and popular as it is... It just isn't Metallica. Garage, Inc was pretty good, but it was all covers. Everything else they put out in the 90s was disappointing for most people.
Their 90s output is extremely underrated. Highly original music. Especially Black album and Garage Inc stand out as masterpieces. Bug Load is also packed with brilliant songs.
Not THE best, but are good. Megadeth turned out better and didn't sell out! Mustaine did better than they did after getting away from Metallica and doing his own! Definitely!
5
Death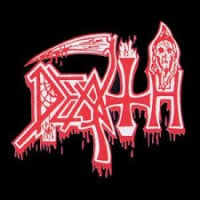 Death was an American death metal band formed in 1983 by Chuck Schuldiner. Death is considered to be one of the most influential bands in heavy metal and a pioneering force in death metal. Its debut album, Scream Bloody Gore, has been widely regarded as the first death metal record, while the band's driving force, Chuck Schuldiner, is acknowledged as the "Godfather of Death Metal." Death released 7 studio albums, and are the band that started the Florida Death Metal scene. They were known for their death metal classics Lack of Comprehension and Crystal Mountain. Death ended in 2001 when Schuldiner died of Brain Cancer.
Pioneers of death metal and modern metalcore. Incorporated Progression, Death metal, and melody. Pantera and Death are the most influencial bands in the metal genre from the 90s asides from maybe In Flames.. deserve top 3 spot
Death put out 4 of the finest metal albums of all time in the 90s.
Had to vote for this seeing it was only #4

Human, Individual Thought Patterns, Symbolic, and the Sound of Perseverance are all masterpieces, and Spiritual Healing is very good as well
This person that said this is number 4 No it is Not this is Number 6 Not 4 Please Pay Attention
6
Opeth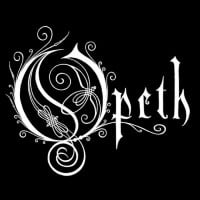 Opeth is a Swedish progressive death metal band from Stockholm, formed in 1990 by David Isberg, who invited Mikael Akerfeldt into the band as a bassist. Isberg ended up leaving the band, which lead to Mikael becoming the band's vocalist, guitarist, principal songwriter, and driving force. Along with Edge of Sanity, Opeth is credited with being the first progressive death metal band, although they now play progressive rock. Akerfeldt is good friends with Jonas Renkse of Katatonia, and Steven Wilson of Porcupine Tree.
As AllMusic reviewer Chris True once wrote: "Essentially, Opeth's perceived weaknesses would be pivotal moments for any other band."
So influential, musically unmatched in their first 5 albums. Not even the Beatles have a more consistent track record. There is absolutely *no* bad song by Opeth, merely changes in musical style and focus which leaves behind some fans uninterested or unwilling to expand their horizons.
7
Blind Guardian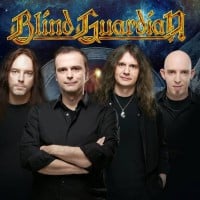 Blind Guardian is a German power metal band formed in the mid-1980s in West Germany. They are often credited as one of the seminal and most influential bands in the power metal and speed metal subgenres. Heavily influenced by Queen, they use the technique of overdubbing. They also incorporate large amounts of orchestral arrangements. Hansi Kürsch creates a huge choir effect by overdubbing his own voice multiple times in complex, overlapping harmonies. Thanks to overdubs and numerous backing vocals Blind Guardian stand out with a very dense sound.
Such an underrated band in the states. Personally my favorite band of all time.
8
Korn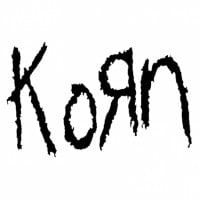 Korn is an American nu-metal band from Bakersfield, California, formed in 1993. The band's current lineup includes founding members Jonathan Davis, James "Munky" Shaffer, Brian "Head" Welch, and Reginald "Fieldy" Arvizu, with the addition of Ray Luzier, who replaced the band's original member, David ...read more.
Korn should be number 1! Metallica is awesome, but the black album was the only great thing that they produced in the 90s. Pantera also deserves to be high on the list, but Korn started in the 90s, all their music from the 90s was great, and they created a whole subgenre of metal music that was the big thing mainstream in the late 90s and early 00s. Sure to their great music in the 90s and their gigantic influence in the 90s, they should definitely be number 1!
Korn is like top 15 for the 90's their debut was amazing, and life is peachy is really dope. Other stuff was cool too though.
Indeed, well deserved on the list. Personally my favorite band, yet I can see why they aren't ahead of Metallica.
Metallica, Pantera and Megadeth are from the 80's
So KoRn is Number 1
9
Alice in Chains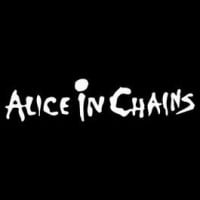 Alice in Chains is an American grunge/alternative metal band formed in Seattle, Washington, in 1987 by guitarist and songwriter Jerry Cantrell and original lead vocalist Layne Staley.
What can I say? While bands like Metallica were rediscovering and/or reinventing themselves, Alice In Chains was ushering in a new era of metal, dropping the theatrical shock-and-awe and the politically driven style for straight-up dark and gloomy death-tinged metal. It took us from the plateaus of drug-induced highs to the dark caverns of withdrawal, from the bleak flatlands of utter despair to the bone-filled graveyard of resigned antipathy.
I like Megadeth and Metallica as much as the next guy Alice in Chains was one of the most defining bands of the 90s no matter what genre it was, I admit that bands like Pantera and Metallica had faster riffs but the darkness and eeriness of Alice in Chains was more memorable in my eyes.
Best metal band the 90s had to offer!
This band should be number 1, just go listen to their music and you will know why
10
Tool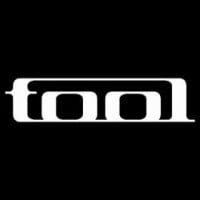 Tool is an American alternative metal/progressive metal band, that was formed in 1990. ...read more.
Tool and Pantera. AENIMA is like the best album ever. Such great material. Undertow was dope with tracks like Sober and Prison Sex on the radio. And AENIMA in my opinion is the best album of all time. Definitely top 3 metal band in/for the 90's.
Nothing beats this for me. The experimental music and the combination of east meets west is everything. The sound in the music are amazing and the lyrics transform your mind body and third eye.
Just listen to Aenema in it's entirety. Mind-blowing, mellow, heavy, complex, and all around pretty messed up subject material.
Most amazing band ever
The Contenders
11
Machine Head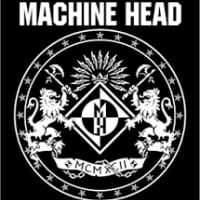 Machine Head is an American heavy metal band from Oakland, California. Formed on October 12, 1991, the group was founded by vocalist and guitarist Robb Flynn and bassist Adam Duce. They have received great critical success especially for their album "The Blackening" which is considered a modern metal masterpiece.
Definitely should be higher. This guys roars from the mic and his guitar playing are perfect for a live show. Best live shows I've seen.
12
Dream Theater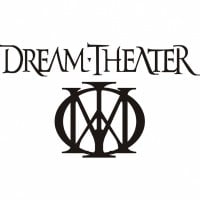 Dream Theater is an American progressive metal band from Boston, Massachusetts. The band was formed in 1985 under the name of "Majesty", only to change its name to Dream Theater later.

The members of the band's original lineup consisted of John Petrucci (Guitar), John Myung (Bass) and Mike Portnoy (Drums). The band had multiple keyboardists and singers, but as of and since 1991, the band's lead vocalist has been James LaBrie.

The band released their debut album "When Day and Dream Unite" in 1989, but only gained success and notoriety after the release of their second album, "Images and Words" in 1992. ...read more.
Easily top 3 spot. Without a question the best band in terms of musicianship on this list.
Can't imagine that dream theater us at this LOW spot!
Their two greatest albums were released in the 1990s (Images and Words; Metropolis Pt. 2)
13
Fear Factory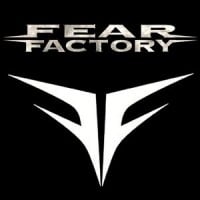 Fear Factory is an American heavy metal band that was formed in 1989. During the band's career, it has released nine full-length albums and has evolved through a succession of styles, including industrial metal, death metal, groove metal, and thrash metal.
It was rare for metal bands in the 90's to innovate on the same level that Fear Factory did. Their 1995 release Demanufacture very easily be considered one of the best 50 albums in metal history and likely the top industrial metal album of all time. They carved out their own definitive sound that could both sooth your mind with Burton C Bell's melodic singing or viciously tear you apart like a starving bear seeing its first meat in weeks.
Fear Factory really brought in something a little more different to heavy metal. They were more of a really sick hybrid. It's as if optimus prime and a skinless terminator decided to pick up some instruments and create a crushing machine gun called demanufacture.
Demanufacture and Obsolete are amazing metal albums from start to finish. There's zero filler on them, and they were in the 90s! Some of the bands on here were 80s or 00s, not a proper 90s metal band
14
Meshuggah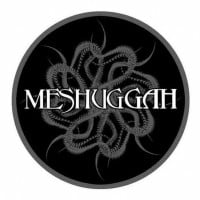 Meshuggah is a Swedish progressive metal band from Umeå, formed in 1987. They are often considered the fathers or founders of the djent metal sub genre due to their use of downtuned guitars. They are also known for their song "Bleed", which is known for its extremely complicated instrumentation, especially the drumming. They released their most recent album, "The Violent Sleep of Reason" on October 7th, 2016. Meshuggah's line-up consists of founding members vocalist Jens Kidman and lead guitarist Fredrik Thordendal, drummer Tomas Haake, who joined in 1990, rhythm guitarist Mårten Hagström, who joined in 1992 and bassist Dick Lövgren since 2004.
Possibly the only band on this list whose influence reaches well beyond metal, from contemporary classical music to jazz.
15
Iced Earth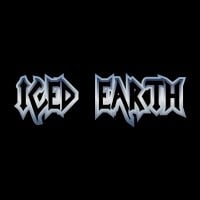 Iced Earth is an American heavy metal band from Tampa, Florida. It was formed in 1985 under the name Purgatory by guitarist and main songwriter Jon Schaffer and original drummer Greg Seymour.
16
Rammstein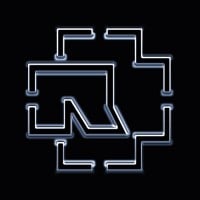 Rammstein is a German Neue Deutsche Härte and Industrial Metal band consisting of Till Lindemann (vocals), Richard Kruspe (guitar), Paul Landers (guitar), Oliver Riedel (electric bass), Christoph Schneider (drums) and Christian Lorenz (keyboard), that formed in 1994 in Berlin .

Rammstein is one of Germany's most successful music artists, and one of the few that gained notable chart success and fame internationally. Since their debut album "Herzeleid", Rammstein's music has often been used in well known movies, including "Lost Highway", "The Matrix" and "Nymphomaniac", the first of which is often credited as the movie that brought the group to international recognition. ...read more.
Great songs, great music videos, great live performances. Best and most unique band ever in my opinion.
Best foreign metal ever, total roughness and great live shows
17
Marilyn Manson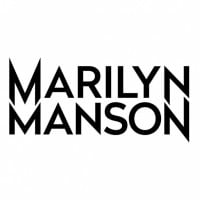 Marilyn Manson is an American rock band from Fort Lauderdale, Florida. Formed in 1989 by frontman Marilyn Manson and Daisy Berkowitz, the group was originally named Marilyn Manson & the Spooky Kids with their theatrical performances gathering a local cult following in the early 1990s. The name of the band comes from famous sex symbol Marilyn Monroe and famous criminal Charles Manson. Manson joined these two names together because he wanted a name combined with good (Monroe) and evil (Manson). The other members of the band have their stage names combined with the first names of famous sex symbols and the last names of famous serial killers.
There's a difference between shock rock and metal!
18
Lamb of God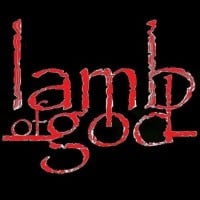 Lamb of God is an American heavy metal band from Richmond, Virginia. Formed in 1994, the group consists of vocalist Randy Blythe, guitarists Mark Morton and Willie Adler, bassist John Campbell, and drummer Chris Adler.
19
Nine Inch Nails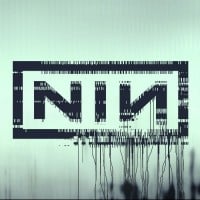 Nine Inch Nails is an American industrial rock band, founded in 1988 by Trent Reznor in Cleveland, Ohio.
Nine inch nails is great but they are really more industrial rock than industrial metal.
20
Strapping Young Lad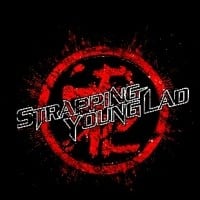 Strapping Young Lad was a Canadian extreme metal band formed by Devin Townsend in Vancouver, British Columbia in 1994. The band started as a one-man studio project; Townsend played most of the instruments on the 1995 debut album, Heavy as a Really Heavy Thing. By 1997, he had recruited permanent members; ...read more.
21
Slayer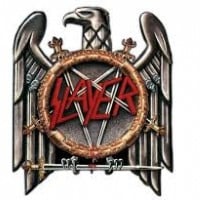 Slayer is an American thrash metal band from Huntington Park, California, formed in 1981 by guitarists Jeff Hanneman and Kerry King. They rose to fame with their 1986 album Reign in Blood, and is credited as one of the big four of thrash metal bands, the others being Metallica, Megadeth, and Anthrax. ...read more.
THE best band ever! Danzig is my fave band but Slayer is better because they are the only band that got better and better with each record. No song is a disappointment and they never sold out, never changed... Slayer is the best.. and RIP Jeff Hanneman!
South of Heaven album is 36 minutes of heaven. Slayer should be considered one of the best due to their original style and sound. Araya*s voice is terrifying! RIP Jeff Hanneman, a year younger than me and gone too soon.
22
Emperor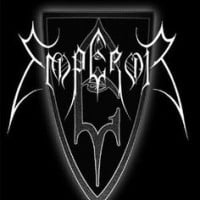 Emperor was a Norwegian black metal band formed in 1991, regarded as highly influential by critics and emerging black metal bands.
23
System of a Down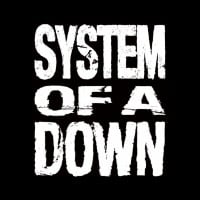 System of a Down, formed in 1994, is an Armenian-American alternative metal group from Glendale, California. The band name is sometimes shortened to System or SOAD. They've always been a very political band since their inception. Often being against genocide and war most notably in songs like: Pluck, Holy Mountains, and BYOB (Bring Your Own Bombs). Serj is an active activist who wants to change the world for the better.

The band's current members include Serj Tankian (vocalist, keyboards), Daron Malakian (guitarist, vocalist), Shavo Odadjian (bassist), and John Dolmayan (drummer). ...read more.
System of a down released their first single "Sugar" in 1998 and still got a whole lot of fame in the 90's though it's only the last 2 years in the decade that they had the chance to rock out. the 8 spot is fine I guess.
24
Cannibal Corpse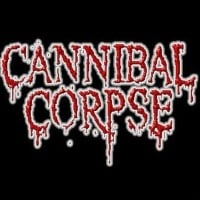 Cannibal Corpse is a American death metal band from Buffalo, New York, formed in 1988. The band is known for their graphic album covers, explicitly violent lyrics and song titles like "I C** Blood" The group got into mainstream after performing the song "Hammer Smashed Face" in the 1994 film Ace Ventura: ...read more.
25
King Diamond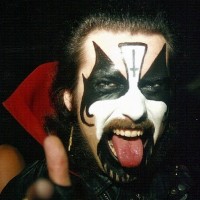 Kim Bendix Petersen, better known by his stage name King Diamond, is a Danish heavy metal musician. He is known for his extensive vocal range, usually sung in falsetto. King Diamond was originally known as the vocalist for Mercyful Fate, but has become notorious for his horror themed Concept albums that he has released as a solo artist. He is also known for his Satanism which he does not see as a religion, but a philosophy by which he lived even before reading Anton LaVey's The Satanic Bible.
King is the best storytelling metal of all time. His unique voice and theatrics have made him one of my favorite heavy metal bands of all time. Andy's writing is second to none.
PSearch List